Investors frustrated with the sparsity of places to open their digital wallets can now buy stocks using digital currencies in more places. Although you may not find Apple Pay or Google Pay accepted by online stockbrokers, PayPal – the most widely used peer-to-peer (P2P) payment system – is being accepted by more trading platforms. Not surprisingly, the online stockbrokers accepting PayPal in this profile also support payments and trading in cryptocurrencies. These progressive brokers are creating a lower cost, more secure and efficient trading experience with digital payments.
In this five-minute tutorial, InsideBitcoins will take you through the step-by-step process to buy stocks using PayPal. To help you trade safely and protect your asset value, we have chosen investment brokers offering PayPal as a payment option that have earned the trust of investors.
Review our comparison of the
stock brokers
that Buy and Sell stock with PayPal in our list below, or skip directly to our step-by-step guides and tutorials.
Setting up a PayPal account 
Before you start trading, first, you need to set up a PayPal account. By understanding the account set up process, you can avoid facing delays using your PayPal account for investing. After signing up with an email address, you will be able to deposit up to the unverified limit (currently USD 1800). Once you have reached your limit, you will need to submit ID for verification (national photo ID, proof of address) to continue using your account. In many cases, online stockbrokers will only accept verified PayPal accounts. So you may want to complete verification when you sign up. Also be aware that your first deposit can be held for up to 21 days.
Now you are ready to buy and sell shares using PayPal.
Compare Online Brokers to Buy Stocks With PayPal
4,9/5


Trade Stocks

4,9/5


Trade Stocks

4,6/5


Trade Stocks

4,5/5


Trade Stocks

Payment Methods

PayPal
Credit/Debit Card
Wire Transfer
Neteller

Payment Methods

PayPal
Credit/Debit Card
Wire Transfer
Neteller
Skrill

Payment Methods

PayPal
Credit/Debit Card
Wire Transfer
Skrill

Payment Methods

PayPal
Credit/Debit Card
BPay

Cash
Wire Transfer
Skrill/Neteller

Minimum Deposit

$200 USD

66% of retail investor accounts lose money. You should consider whether you understand how CFDs work, and whether you can afford to take the high risk of losing your money.

Minimum Deposit

$100 USD

Minimum Deposit

$100 USD

Minimum Deposit

$250 USD
Best Paypal Online Brokers 

Markets.com
How to Buy Stocks on Markets.com With PayPal
Plus500
How to Buy/Sell Stocks on Plus500 With PayPal

80.6% of retail CFD accounts lose money
Plus500 was designed for active traders who want to trade stocks and sell them immediately at a low cost. The fast trading speed, leverage, high order volume and risk management tools (trailing stops and guaranteed stops) the pro trader favours to buy/sell stocks are all here. The intuitive interface includes 100 technical indicators. Traders who qualify for a professional account (with a minimum portfolio value of €500k) can raise their leverage levels, from 1:5 to 1:20 for stock trades. The platform was designed The beginner trader may prefer a platform with more trading support and education. No scalping is allowed on this platform and financing fees are high.
You will be prompted to download the Plus500.com mobile app to register. Select between a Demo and Real Money account. After filling in basic personal information, you will gain access to the unlimited demo account. Before you can trade shares with PayPal and trade on a real account, you will be prompted to answer a few questions to establish your investor risk profile.

Select Real Money. On the left side menu, choose Funds/Deposit. Of the payments methods, click on Paypal. Enter the amount and your email address. Click on deposit and you will be taken to the PayPal login page.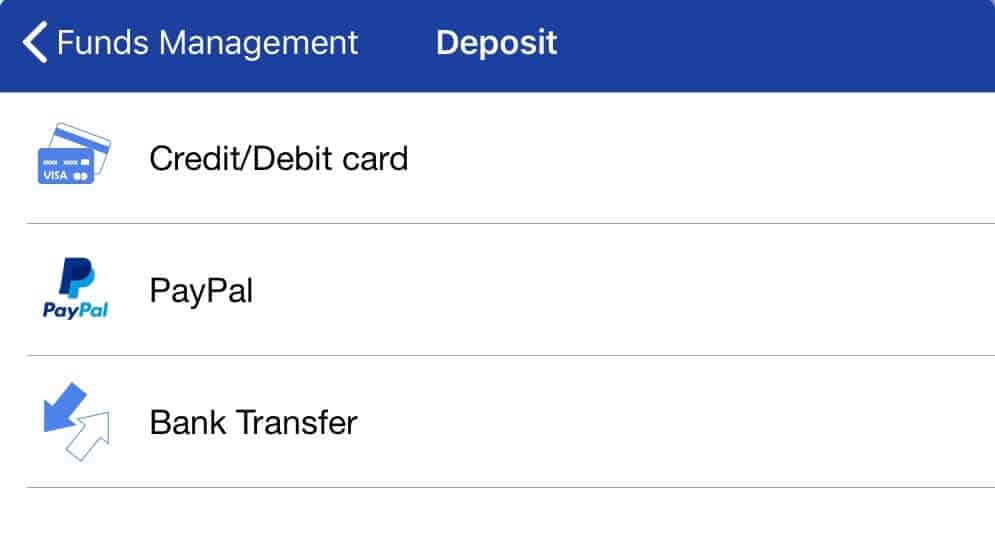 A trader with a Plus500 account can trade CFDs on underlying financial instruments such as Forex, Stocks, Commodities, Options, and Indices. Options are also available for the advanced investor. Query Microsoft and the price quotes for the stock, as well as put and call options, appear on the screen.
IG.com
How to Buy Stocks on IG Group With PayPal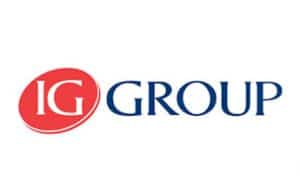 IG, an LSE-listed broker in business since 1974, is licensed in major markets around the world, including in North America, Europe and Asia. The trading layout is fully customizable and includes access to over 100 indicators. Basic pricing, stock profile data, and charting by Autochartist is provided for each stock. Research and news are provided by Thomsen Reuters. Over 16,000 markets and a wide choice of indices are offered.
The IG registration process is more detailed than most. Fill in your basic personal information, including address and passport number. Next, provide your income, savings and investment, and related information. If your savings and investment level is below GBP 25,000, you may fall below IG account criteria and be denied an account. You will also be asked to indicate your experience trading shares and bonds, exchange-traded derivatives and OTC derivatives.
To fund your account and buy shares with PayPal, first verify your account. Tap the yellow Activate Your Account bar at the top of the screen. You will require passport and proof of address identification.
Select Add Funds. From the three choices (Cards, PayPal, Bank), click on Fund via PayPal under the PayPal button. Enter the amount you want to deposit and click Confirm. The Login to PayPal screen will appear. Login and confirm the transaction. You will then be returned to IG. At any time, you can view your account, margin and profit/loss balance in the CFD bar at the bottom of the screen (swipe to show your balance).
On the left side bar on the homepage, select Major Shares. Choose the stock you want to trade. Under the price Chart, News, Market Data and Market Info tabs, the retail to pro trader can obtain all the info they need to trade stocks. Under Market Data, you can obtain important market sentiment indicators for your stock on both the IG market and broader stock market. Analyst ratings and fundamental stock data can be found here, too. Select Buy and the order entry form appears. A Stop-Limit can can be set from the order form. The Trailing Stop and other advanced order parameters are set under the Deal Settings icon on the main stock profile page.
Buy Stocks With PayPal in Your Country
UKUS and Canada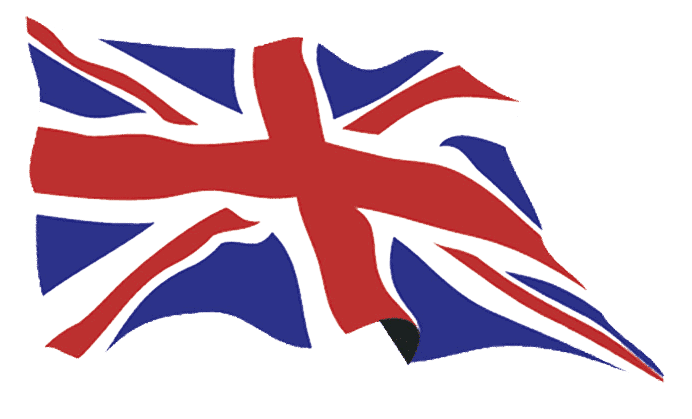 The best stock broker to buy stocks with PayPal in the UK is Plus500. The pricing spreads are competitive and the platform is regulated in multiple jurisdictions. Invest via CFDs or directly trade stocks. Whether a beginner or experienced trader, you can improve your trading skills by copying top performing investors.  On the leading social trading platform, you have the option of investing in portfolios diversified across stocks or many investment asset classes through CopyTrader™ and CopyPortfolios™.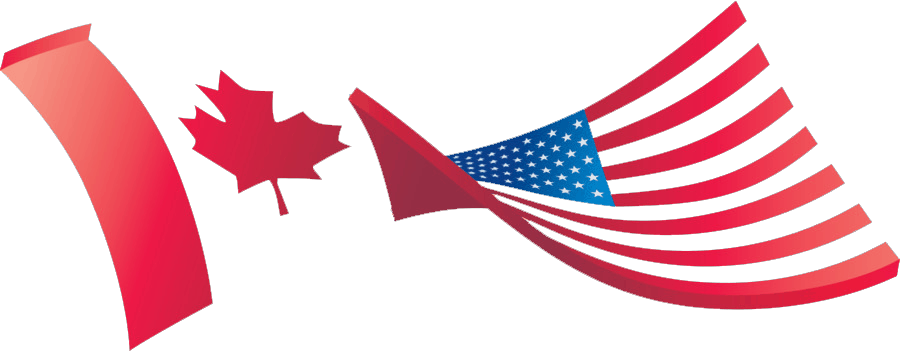 The best method to Buy Stocks with PayPal in the US and Canada is IG Group. IG provides a gateway to global stock markets from one platform. Trade stocks directly on the US, UK, Australian, New Zealand, and Asian markets (Japan and Singapore). Stock traders can choose between CFDs and direct stock trading, including out-of-hours US stock trading. Many novice traders have learned how to trade on the IG Academy app. But the pro trader will not be disappointed. All the advanced features including option analysis and backtesting are offered.
Tips on How to Buy Stocks With PayPal
Verify your accounts
Verify your PayPal and online broker accounts
Online brokers will require you to have a verified broker and PayPal account before agreeing to buy or sell stocks with you via PayPal. The verification process could take several days to complete so do not wait until you want to make a trade using PayPal.
Ensure links are trustworthy
Always check for phishing links
PayPal email scams are not uncommon. Phishing links are fake pages that replicate real PayPal logins. A login popup will try and trick you into thinking they are a verified processor. You may be asked to login to complete the verification process, for example. Stay safe and secure as a PayPal user by reviewing Common email scams on the Paypal website.
Beware of the risk of chargebacks
Unlike cryptocurrency transactions, PayPal transactions can be charged back by unsatisfied buyers. A chargeback is a reversal of a credit card transaction by the buyer. PayPal considers the chargeback a dispute between the seller and credit card company, which will ultimately decide the outcome of a dispute. Chargebacks increase the risk of selling using PayPal
Verify all transactions before releasing money or other forms of payment

If you are using PayPal for P2P transactions, never release money before checking your PayPal account and verifying the transaction is completed and the transaction amount is correct.
Review the PayPal usage terms
Research Paypal usage and restrictions
Review the terms of trading using PayPal on each exchange you are entering into trades on. If you are noncompliant, a P2P trader could use it to take advantage of you. If available, check the trading record and peer rating of your counterparty. Brokers may advertise that they accept PayPal but it may only be accepted to deposit money into an account.
Check the peer ratings of your counterparty
If available, check the trading record and peer rating of your counterparty. If the trader has 97 percent positive ratings, read the reviews of the other 3 percent. If all negative reviews are recent, this should be a red flag.
Reasons to buy stocks with PayPal
KYC ProcedureNo Personal DetailsInstant Payments or TransfersWidely Accepted Online Payment MethodLow fees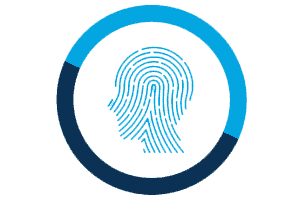 Verified PayPal accounts have been vetted through know your customer (KYC] and anti-money laundering (AML) procedures, making them a safe funding source.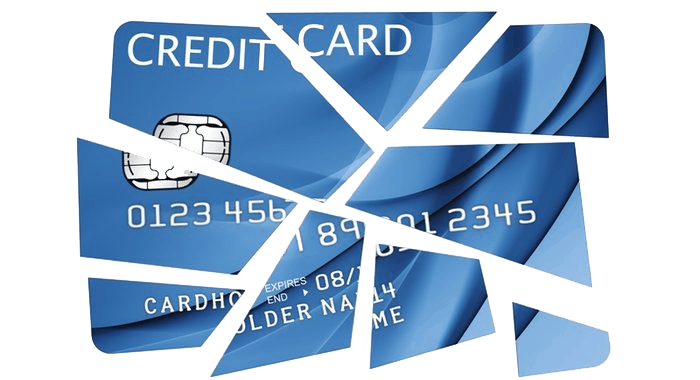 PayPal is popular for its instant P2P transactions. Transactions can even be anonymous. When you buy stocks with PayPal, you don't need to share your bank or payment details with exchanges or third party websites.
Verified PayPal accounts are linked to regular bank accounts.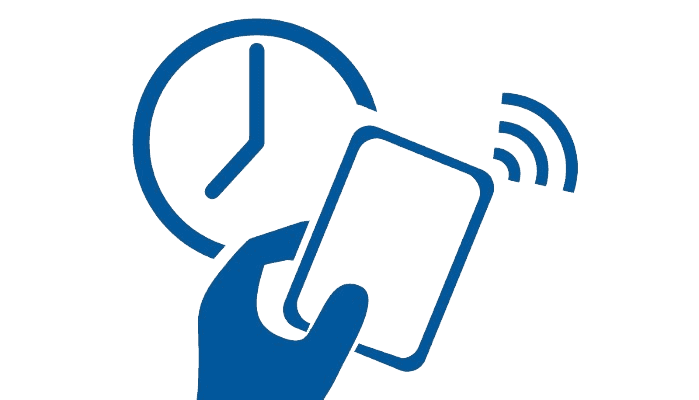 Credit and debit cards can also be linked. These PayPal connections make it easy to fund transactions from various sources. PayPal also provides a convenient way of transferring fiat from various sources to a cryptocurrency wallet. Conversely, crypto can be converted to fiat and transferred to fiat accounts via PayPal.
PayPal is a widely accepted online payment method. Many e-commerce sites accept PayPal. US customers can obtain PayPal credit/debit cards, which enables instant use of your PayPal balance anywhere MasterCard is accepted for payments and ATM withdrawals.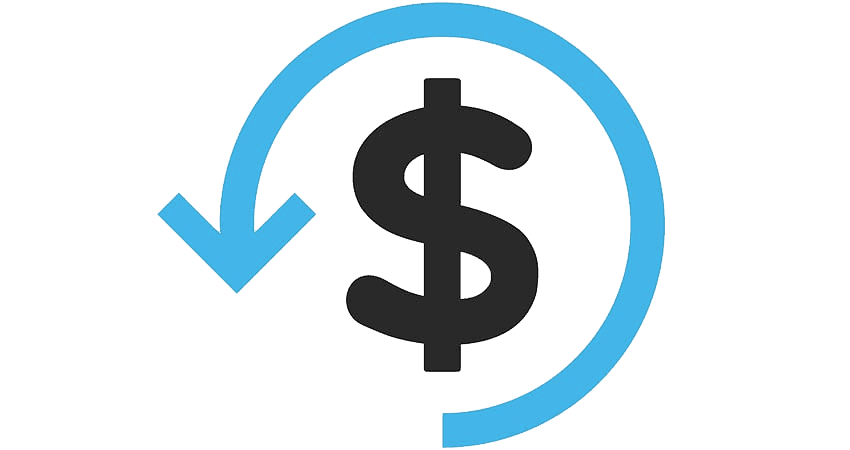 If you send to Friends and Family, no fee is charged. For commercial payments, PayPal charges a 4.50 percent transaction fee. In exchange, you receive buyer/seller protection when buying on eBay and similar P2P sites through PayPal escrow.
FAQs
Is there a transaction fee to buy stocks with PayPal?
PayPal charges a 4.50 percent transaction fee for commercial use. This is in addition to any deposit fees your online stock broker may charge. If sending PayPal payments to Friends and Family, no fee is charged.
Is PayPal riskier than using a credit card or bank transfer?
PayPal is a digital payment method. A risk of digital payment methods such as PayPal, Skrill and Neteller is the ability of the buyer to chargeback a payment at a future date citing dissatisfaction with, or no delivery of, the goods and services purchased. Chargebacks happen more frequently on exchanges without strict ID verification procedures.
Can I buy stocks with PayPal?
Yes! However, you have to use a broker that supports PayPal. Plus500 is an example of a broker that supports trading of stocks, cryptocurrencies and other securities and accepts PayPal. Your Plus500 account can be directly funded by PayPal.
Do I need to verify my PayPal account?
Many merchants will only agree to link to a verified PayPal account. Verified PayPal accounts have been vetted through know your customer (KYC) and anti-money laundering (AML) procedures, making them a safe funding source. Unverified accounts have a deposit limit (currently USD 1800).
Can I use PayPal to buy stocks with cryptocurrencies?
Where cryptocurrency is not accepted, crypto can be exchanged for fiat through many exchanges and the fiat transferred to a linked PayPal account. On exchanges that accept PayPal like Plus500 and Plus500, your online stock brokerage account can then be funded by PayPal.
What is the best exchange to buy shares with PayPal?
As a regulated firm, Plus500 is a safe and quick option.