Looking for a payment method that lets you buy stocks in a quick, easy and secure way? If so, we recommend seeking out online stockbrokers that support PayPal. One of the world's most popular online payment methods, PayPal is now accepted by a range of stockbrokers. It's also the go-to choice for many traders and investors, but just how do you buy stocks online with PayPal, and how can you find the best PayPal stockbroker?
This guide takes you through everything you need to know about buying stocks with PayPal. We've revied the best online stockbrokers accepting PayPal, covered why PayPal is so popular, and even provided a step-by-step guide teaching you how to buy stocks with PayPal.
Where to Buy Stocks with PayPal
A number of the best stockbrokers accept PayPal, but how do you know which is best for you? We've reviewed the best stockbrokers accepting PayPal to help you out. We found that the best PayPal stockbroker on the market is eToro – let's take a look at what it has to offer.
eToro is our pick for the best PayPal stockbroker. Founded in 2007, eToro has become famous largely thanks to its social trading platform. The CopyTrader tool allows you to mimic the trades of top performing investors, while members of the eToro community also have access to other social features like a tailored news feed.
Aside from the social aspect, eToro is an excellent choice for buying and trading stocks with PayPal. There are over 800 stocks to choose from, which you can either buy outright or trade as CFDs. European clients can trade stocks and EFDs with zero commission, and there's also no stamp for UK users on stocks.
eToro doesn't charge any deposit or clearing fees, though there's a flat $5 charge on all withdrawals, in addition to a spread on stocks. The minimum deposit is $200, though it's just $50 for US and Australian residents making their first deposit. The minimum withdrawal is $30.
PayPal is one of the quickest ways to deposit and withdraw on eToro. Deposits are typically processed within minutes, while withdrawals usually take one to two working days, whereas bank card withdrawals can take up to 8 working days,
eToro is a regulated platform and holds licenses from CySC, FCA and ASIC. Currently, US users can only trade cryptocurrencies on the eToro trading platform, although stocks will be added later this year.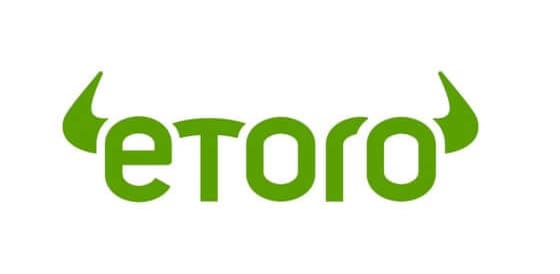 800+ stocks to buy outright or trade as CFDs
0% commission on stock trading
Social trading
$5
$5,000 account minimum for CopyPortfolios
75% of retail investor accounts lose money when trading CFDs with this provider.
Plus500 is a UK-based broker that is a leading provider of CFDs for stocks, forex, commodities, cryptocurrencies, ETFs and more. This CFD broker isn't available to US users.
There are some impressive aspects to the Plus500 platform. There is no commission on stocks, as compensation is instead derived from spreads, which are competitive. It also offers some helpful risk management tools, such as close at profit and loss rates, guaranteed stop and trailing stop options to help stop slippage.
Plus500 is a regulated platform licensed by CySEC, FCA and ASIC. There over 2,000 financial instruments to trade, so there's plenty of choice. The online and mobile platforms are simple and intuitive, while 24/7 online support is another plus.
Plus500 doesn't charge any fees for depositing and trading stocks with PayPal, while withdrawals are also free of charge. as these are mainly compensated for its services through the spread. The minimum deposit is £100. Plus500 typically takes one to three working days to process withdrawals, after which it can take three to seven working days to receive your funds.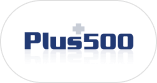 Low CFD trading fees
Over 2,000 stocks
No withdrawal fee
High fees
Not US friendly
80.5% of retail investor accounts lose money when trading CFDs with this provider.
This trading platform aims to provide its users with a more individual experience and offers a range of handy advanced trading tools and features to do that. Tools include advanced charting and a related instruments tool that can provide inspiration for new trades.
There's also a wealth of useful information, including bloggers' opinions, news, financial commentary, a Thompson Reuters Stock Report, and the XRay feature, a video service that provides live insights from financial experts.
There are over 2,000 stocks to trade as CFDs at Markets.com, in addition to Forex, commodities and ETFs. There is no commission for trading stocks and the spreads are low. Unfortunately, Markets.com isn't available in the US.
When it comes to depositing, there are no charges for funding your account at Markets.com. Withdrawals are also free of charge. The minimum withdrawal for PayPal is $10, and the estimated processing timeframe is two days.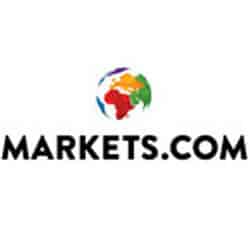 Over 2,000 stocks
Advanced trading tools and insights
No withdrawal fee
Slower withdrawals than other platforms
Not US friendly
Reasons to Buy Stocks with PayPal
Wondering why so many stock traders prefer to PayPal? Let's take a look at the advantages of buying stocks with PayPal.
No personal details
Many players prefer to buy Bitcoin with PayPal as there's no need to input personal information and bank details when making online payments. Instead, you simply log in to your PayPal account to verify transactions. This provides an additional layer of protection than if you deposit with a debit or credit card.
PayPal also uses a range of additional security measures to keep users' accounts secure. This includes powerful data encryption, 24/7 fraud monitoring, two-factor authentication, fingerprint identification and buyer protection. Overall, this means PayPal is among the most secure payment methods available.
Fast payments
PayPal has become popular as an online payment system largely due to its speed when it comes to making transactions. For example, while PayPal deposits are generally processed instantly or within just a few minutes, depositing a method like online banking or wire transfer can take a number of working days to process. This means you won't have to wait as long to buy stock with PayPal.
Similarly, PayPal withdrawals are generally also faster than if you use a bank card or transfer. So if you're looking for a fast payment method that means you won't need to wait around for days on end for your deposits and withdrawals to be processed, we recommend you buy shares using PayPal.
Low fees
Another advantage of buying stocks using PayPal at online stockbrokers is that it is generally a low fee payment method. In the UK and US, it's free to use PayPal for purchases unless a currency conversion is involved. This makes it significantly cheaper than similar payment methods, such as Neteller and Skrill. These charge either a flat fee, a percentage of transactions or a combination of both, making them expensive options in comparison to PayPal.
Keep in mind that some online stockbrokers charge fees for deposits and/or withdrawals. However, it's unlikely that a broker will ever have a charge for PayPal that doesn't apply to the other deposit and withdrawal options.
Pros and Cons of Buying Stocks With Paypal
Pros
Offers faster deposits and withdrawals than other payment methods
Increased security as no bank details are required
Lower fees than other e-wallets
Great customer support
Easy to sign up and use
Cons
Not accepted at all online stockbrokers
Usually has lower deposit limits than debit and credit cards
Need to verify your account to avoid spending restrictions
How to Buy Stocks on eToro with PayPal
Here's a step-by-step guide to how to buy stocks with PayPal on the eToro stock trading platform.
Step 1: Sign up to eToro
Click on our 'visit eToro now' link to take you to the sign up page. You'll simply need to enter a few personal details to create an account. We'd advise verifying your account straight away to avoid deposit limit restrictions.
Step 2: Click 'Deposit'
Select the 'deposit funds' option in the bottom left of the page. This will take you to the deposit screen where you'll be able to select your payment method.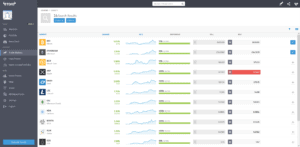 Step 3: Select 'PayPal'
Choose PayPal from the list of deposit options. Then enter the amount you wish to deposit and click 'submit'.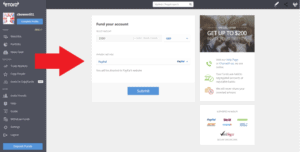 Step 4: Verify and Complete Your Deposit
You'll be redirected to PayPal where you'll need to sign in and verify the deposit. Once that's done, your funds will added to your broker account. You're now ready to buy Apple stocks with PayPal on eToro.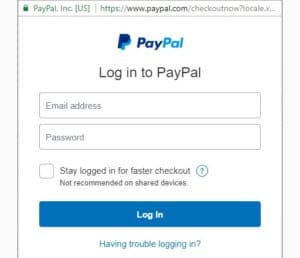 Setting Up a PayPal Account
If you don't already have a PayPal account, you'll need to create one before you start trading. Here's a quick step-by-step guide to signing up to PayPal.
Head to the PayPal website and select 'sign up'.
Enter your name, email and create a password. Then provide your address, phone number and date of birth.
You then need to link your bank card and/or account to your PayPal account. You do this by simply entering the required information.
You can then begin using your PayPal account, but we'd advise verifying your account straight away to avoid restrictions. To verify bank accounts, PayPal deposits 1p into your account with a four-digit verification code, while for bank cards PayPal will charge you $1, refund it and attach a four-digit code to the transaction which you then enter on the site.
You are now ready to buy and sell shares using PayPal.
Tips on How to Buy Stock with PayPal
Verify your PayPal and online broker accounts
Online brokers will require you to have a verified broker and PayPal account before agreeing to buy or sell stocks with you via PayPal. The verification process could take several days to complete, so it's best to get it done right away before you make a trade using PayPal.
Beware of phishing
PayPal email scams are not uncommon. Phishing links are contained within such emails are fraudulent pages that replicate real PayPal logins. A login popup will try and trick you into thinking they are a verified processor. PayPal will never ask for sensitive information like your password over email, so any such emails are fraudulent. Stay safe and secure as a PayPal user by reviewing common email scams on the Paypal website.
Use a secure password
When creating a password for your PayPal account, use a combination of upper case and lower case letters, numbers and special symbols for the best protection. We also recommend taking advantage of some of PayPal's security tools, like two-factor authentication and fingerprint ID for more secure logins.
Choose a regulated stockbroker
Whether you want to buy Amazon stocks, Uber stock or any other stocks, we advise to choose a regulated online stockbroker to ensure security and fairness when you but stocks with PayPal. eToro is a great example as a regulated broker, as it's licensed by three governing bodies – CySEC, FCA and ASIC.
Invest with PayPal Today
Now we've taken you through the ins and outs of stock trading with PayPal, you can try it out for yourself. We recommend signing up to eToro, which is our number one PayPal stockbroker thanks to its great range of stocks, innovative social trading tools and licenses. Simply head on over to the eToro site, sign up and you're ready to buy stocks online with PayPal.
eToro : Best stockbroker for non U.S. countries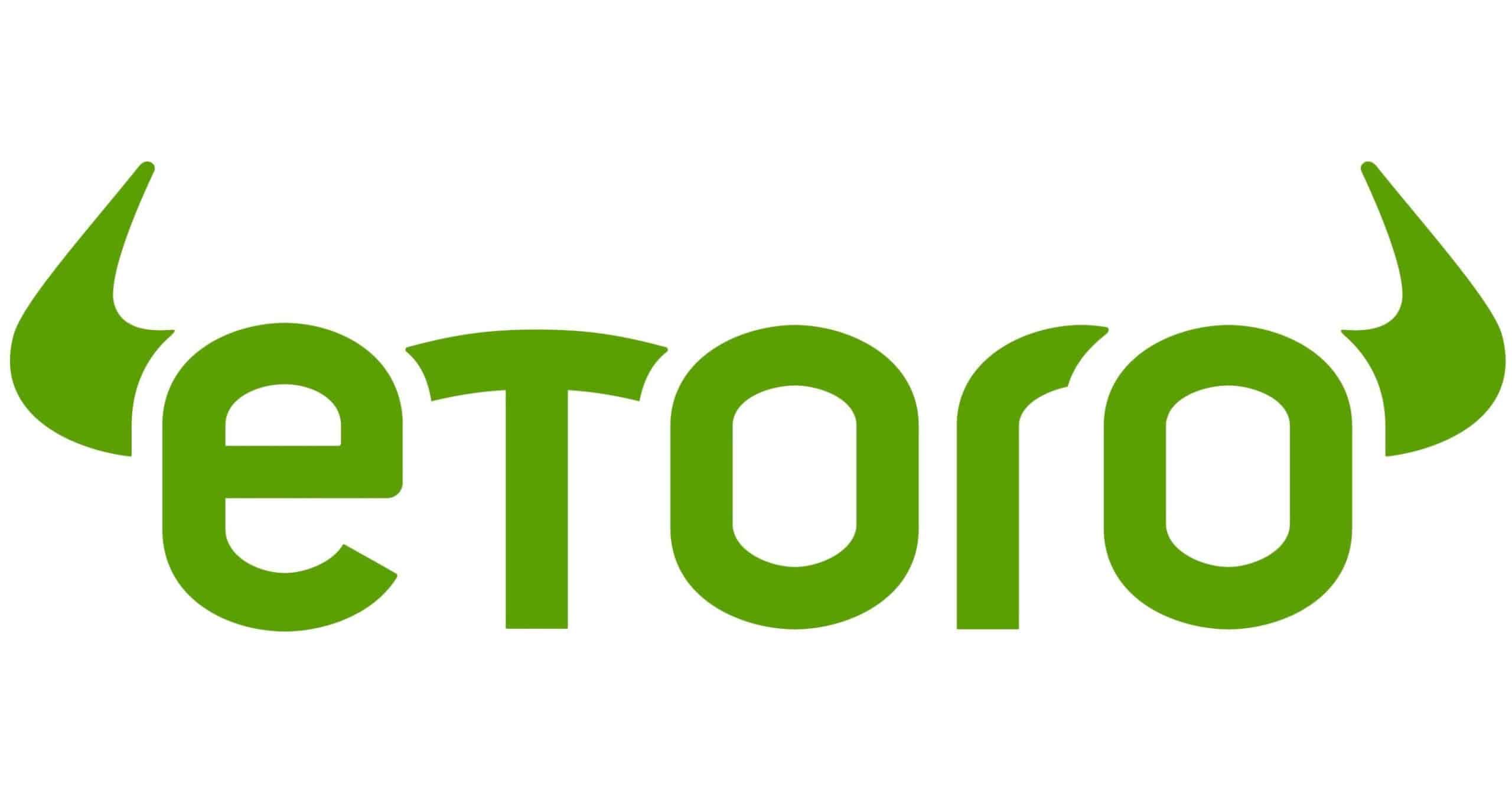 Social and copy trading available
CySEC & FCA regulated
Buy stocks commission-free (other fees may apply)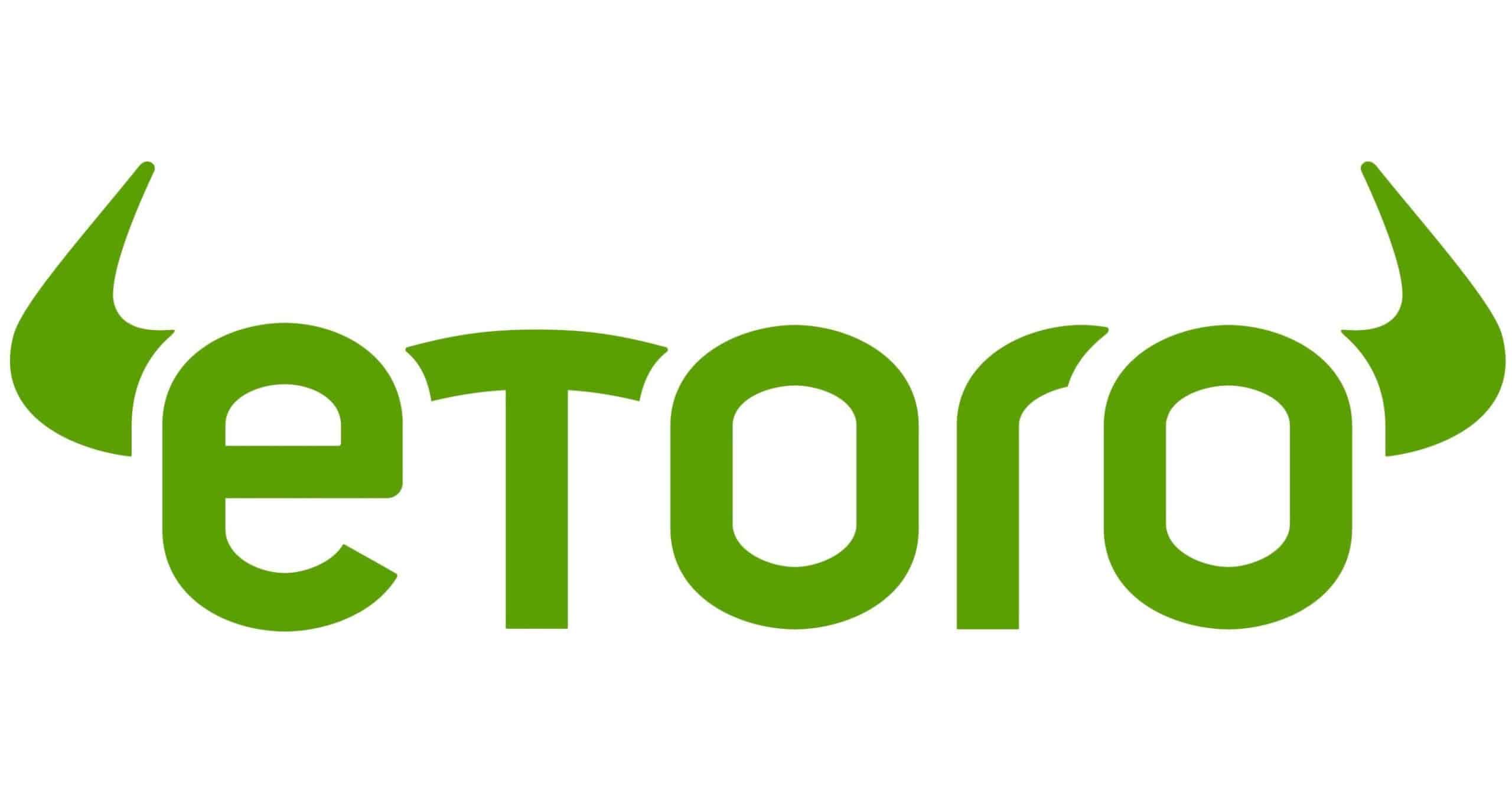 75% of retail investors lose money when trading CFDs with this provider.
FAQs
Is it safe to buy stocks with PayPal?
Yes. As PayPal doesn't require you to input personal or financial details, and also has a range of other security measures, it's one of the safest way to deposit and buy stock online. However, to ensure your safety, we'd recommend choosing a regulated and licensed broker such as eToro.
Can I buy stocks with PayPal at all online brokers?
No. While some of the best online stockbrokers allow you to buy stock with PayPal, it isn' available at all brokers. This is why we recommend going with eToro, as it is a regulated, high-quality online trading platform that allows you to invest using PayPal.
Do I need to verify my PayPal account?
Many merchants will only agree to link to a verified PayPal account. Verified PayPal accounts have been vetted through know your customer (KYC) and anti-money laundering (AML) procedures, making them a safe funding source. Unverified accounts also have a spending restrictions, so we recommend verifying your account as soon as you can.
What stocks can I trade with PayPal?
You can buy and sell all the same stocks with PayPal that you can with a bank card. The best online stockbrokers offer a huge range of stocks, covering markets like the New York Stock Exchange, London Stock Exchange, NASDAQ and many more. You'll be able to use PayPal to invest in popular indices like the FTSE 100, S&P 500 and Dow Jones.
A-Z of Stocks