Last Updated on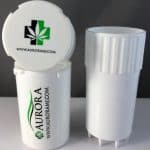 As more and more studies show the health benefits of medical marijuana, countries across the globe are legalizing the production and sale of cannabis drugs. If you are looking to put some marijuana growth in your portfolio, one way is to invest in Aurora Cannabis, a Canadian medical marijuana company rapidly expanding into global markets.
This guide looks at how to assess Aurora's future growth opportunities, value Aurora stock, and find the best Aurora stock brokers as the cannabis drugmaker seizes its first mover advantage.
Should you invest in Aurora?
If you want to invest in cannabis stocks, then look yonder to the Canadian stock exchanges. In the US, because cannabis production and sale are illegal activities at the Federal level, exchanges do not want to list cannabis stocks. In Canada where both medical and recreational marijuana usage are legal, the money is flowing to Aurora stock, and over 100 other listed cannabis stocks.
With 40 completed acquisitions, Aurora has become a global cannabis industry consolidator. The company is rapidly growing as it rolls smaller marijuana operations into its business spanning cannabis and oil production to retail sales.
Pros of buying Aurora stock
A giant footprint in the global medical marijuana market
The medical cannabis company has a 20 percent market share in the Canadian adult use market and sells to 22 other countries. As the use of medical marijuana is legalized in more markets, Aurora is well positioned with production and distribution networks across five continents.
New inroads into Latin America and South America
Aurora's recent acquisitions of ICC Labs and Mexico's Farmacias Magistrales SA makes it the medical cannabis market leader in Latin and South America.  Another way to play this lucrative market is to buy Canopy growth stock – another Canadian company acquiring cannabis companies south of the US.
A turnaround titan as an advisor
Billionaire partner in Trian Fund Management Nelson Peltz has agreed to help Aurora with its global expansion plans.The non-executive Chairman of The Wendy's Company has an incentive in the option to buy 20 million Aurora shares to use his network as director of multinational corporations to assist Aurora's global expansion.
Cons of buying Aurora stock
Production problems and the gray market
Capacity constraints in the Canadian market have hit cannabis stocks as some buyers have returned to the gray market to fill orders. ACB is increasing production of its top ranking cannabis strains. In derivatives, Aurora's Radient facility in Edmonton is upgrading from 200 kilograms to 1,000 kilos per day of oil extraction to avoid another shortage.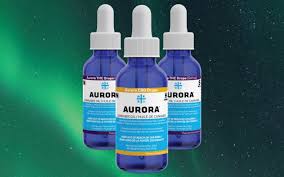 The reduction of the gray market is only going to come with the production of our markets products. Once that is established, you're going to see significant improvements in profit. Terry Booth, CEO, Aurora
Falling cannabis prices
In 2018, the Canadian government imposed a 10 percent retail tax on consumer and medical cannabis. Aurora is absorbing this tax rather than passing it onto the consumer. Meanwhile, the company is offsetting a decline in the price of cannabis and cannabis oil by expanding into international markets that pay a premium for cannabis products.
Legalization of medical marijuana
Though over 20 countries have legalized medical cannabis or cannabis-derived products, the medical cannabis market suffers from the 'reefer madness' stigma attached to recreational drug use. Aurora's medical prescription members have increased sevenfold to 70,000 in a year, signifying changing attitudes towards medical marijuana and a reason to buy cannabis stocks focused on medical uses.
Aurora Stock: Current Prices and Summary
Are you ready to buy cannabis stocks but are not sure where to invest your money? ACB stock benefits from the reefer madness around recreational marijuana stocks, but as a medical marijuana company is valued as a life sciences stock. At 62, Aurora's price-to-sales ratio (P/S) seems high compared to 6.6 for the pharmaceutical industry. The price reflects a forecasted flourishing of cannabis product sales as dried products and oils for medical use become legally available in more global markets. The cannabis drug maker has increased revenues at an average annual rate of 44 percent over the last six quarters, while improving earnings on an EBITDA (earnings before interest, taxes, depreciation and amortization) basis. Here's the break away. Aurora's average annual revenue growth rate is forecast to jump to 296 percent over the next two years. ACB is on track to reach positive EBITDA in 2019 and full profitability in 2021. Aurora Cannabis Inc. is listed on the Toronto Stock Exchange and New York Stock Exchange as ACB.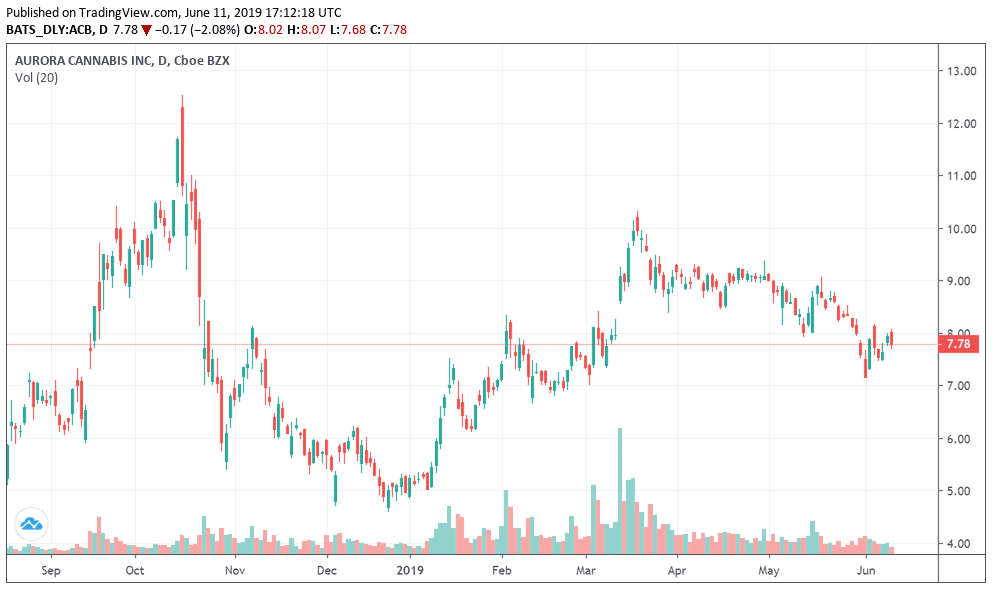 ACB price quote
| | | | |
| --- | --- | --- | --- |
| Price | $ 170.93 | Daily high | $ 171.44 |
| Volume | 18963658 | Low | $ 169.50 |
| Variation | 12:51 | Opening | $ 169.71 |
| + / -% | 00:30% | Day before | $ 170.42 |
Best Aurora Stock Brokers
eToro

Markets.com

AllyInvest

Skilling

Pros:

Social trading leader
Copy trading available
CySec & FCA regulated
Over 6 million users worldwide
Low fees
Paypal
Large number of stocks
Quick verification

Daytraders
Demo account
Low commissions
Good quality news flow available
Good set of analytical tools

Self-directed or management portfolio investment plans
Low trading fees
Robo-avisor features
Great mobile platform
High order volume

A wide selection of currency pairs
Offers easy-to-use trading platform
Regulated by Cyprus Securities and Exchange Commission (CySEC)
Minimum initial deposit requirement – 50 EUR, GBP, USD, and 500 NOK, SEK for the Standard account


Simple process to open a real account


Offers live chat

Cons:

Limited order types
Not many deposit options
Customer service is not very effective
Unregulated broker

Experienced investors only
Account fees
High financing rates

Skilling does not offer the popular MetaTrader trading platform
Skilling offers low leverage ratio of 1:30
No ECN account


Skilling is not available for US residents


Charges additional fees such as withdrawal fees and non-trading fees


Limited payment methods



Spreads
• Spreads from 2 pips • Flat fee on withdrawal
•Fees are built into spread. • Spread cost : 0.35 • Unregulated broker
• Spreads from 2 pips
•Fees are built into spread. • Spread cost : 2 pips
Number of stocks available
4,000
2,500
1,500
N/A
Financing rate
8.9%
7.9%
13.9%
N/A
Visit broker

Visit Broker

66% of retail investor accounts lose money when trading CFDs with this provider.

You should consider whether you understand how CFDs work, and whether you can afford to take the high risk of losing your money.

Visit Broker
Visit Broker
Visit Broker
How to Buy Aurora Stock – Tutorial
How to Buy Aurora Stock on Markets.com
The official online broker of the Arsenal Football Club provides all the basic tools and education a retail trader requires. markets.com is owned by Playtech, a public company listed on the London Stock Exchange. Like its PlaytechOne one wallet – the one account solution for playing on casino, poker, sports and other gaming sites – markets.com seeks to provide quick and easy access to a good range of investment products. If you are deciding whether to buy Aurora shares on markets.com, review these pros and cons.
Pros
Day traders
Demo account
Low commissions
Good quality news flow
Good set of analytical tools
Cons
Limited order types
Not many deposit options
Customer service not very effective
Unregulated broker
Start trading Aurora stock on markets.com
Step 1: Register your account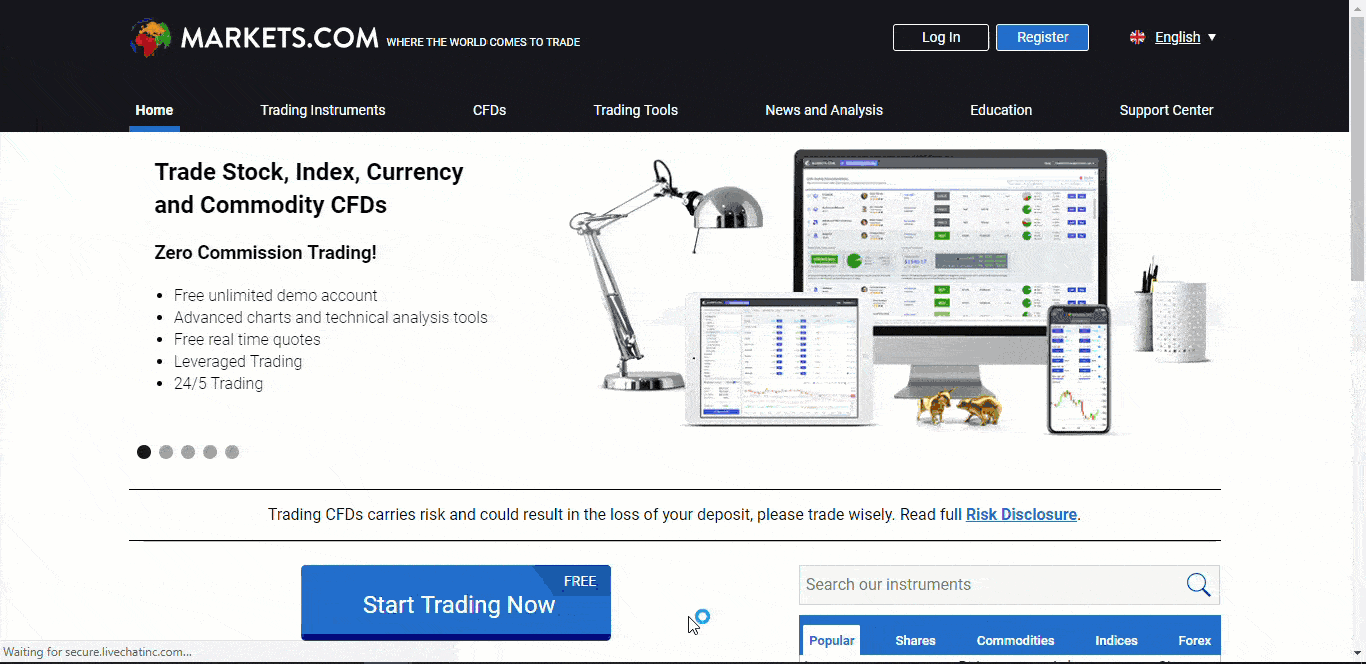 You will be prompted to download the markets.com mobile app to register. After filling in basic profile information, a brief questionnaire on investment experience and knowledge, as well as income and assets, will determine your trading level and leverage. 1:30 is the leverage for the average retail investor. So with a $500 deposit, you can trade up to $15,000.
Step 2: Fund your account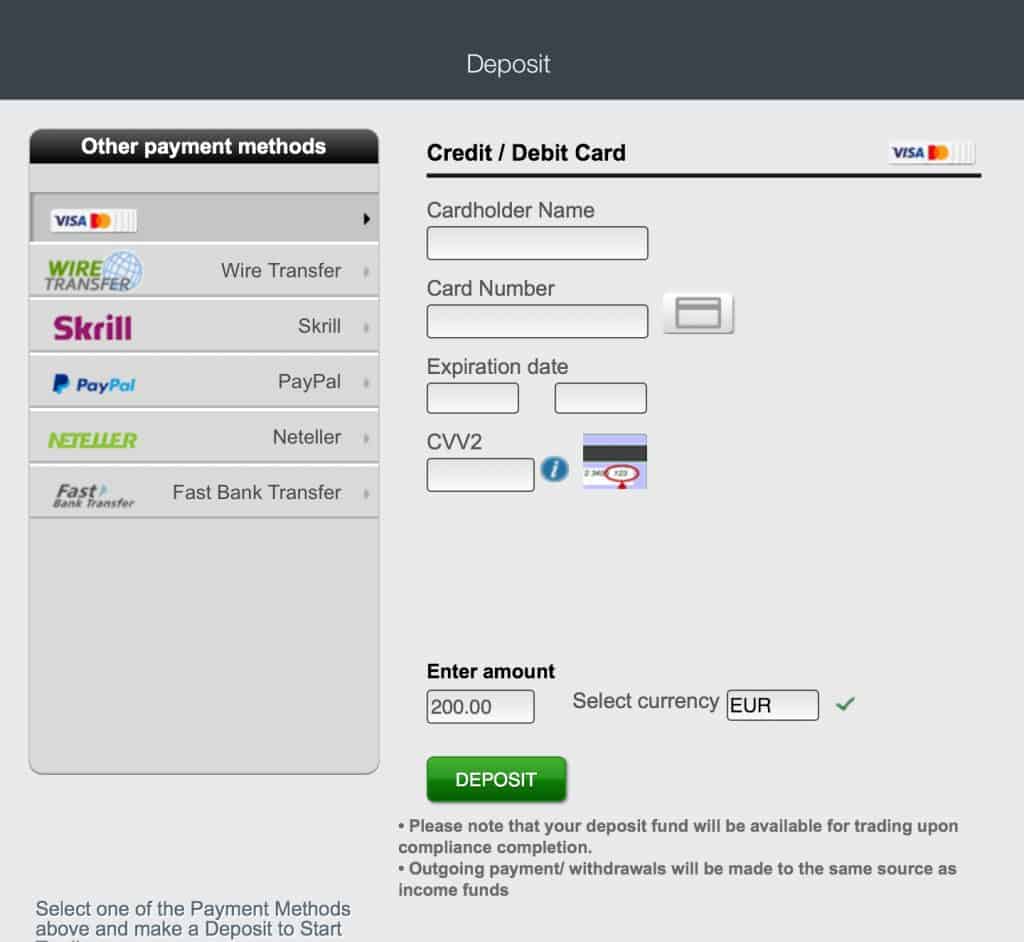 If depositing by credit card, you will need to first have it verified. Click on Verify Credit Card on the My Account Page.
Step 3: Verify your identity

Attach and submit proof of identity and a utility bill for verification. Residents of the USA, Canada, Australia, Hong Kong, Japan and some other countries are restricted.
Step 4: Trade Aurora stock
On Markets.com, you can choose to invest in Aurora stock, or a wide range of ETFs and indexes. Other securities include forex, cryptocurrencies (a handful of majors), bonds, blends, and grey markets in Uber and Lyft ahead of their IPOs. Trending Now displays a list of top moving stocks.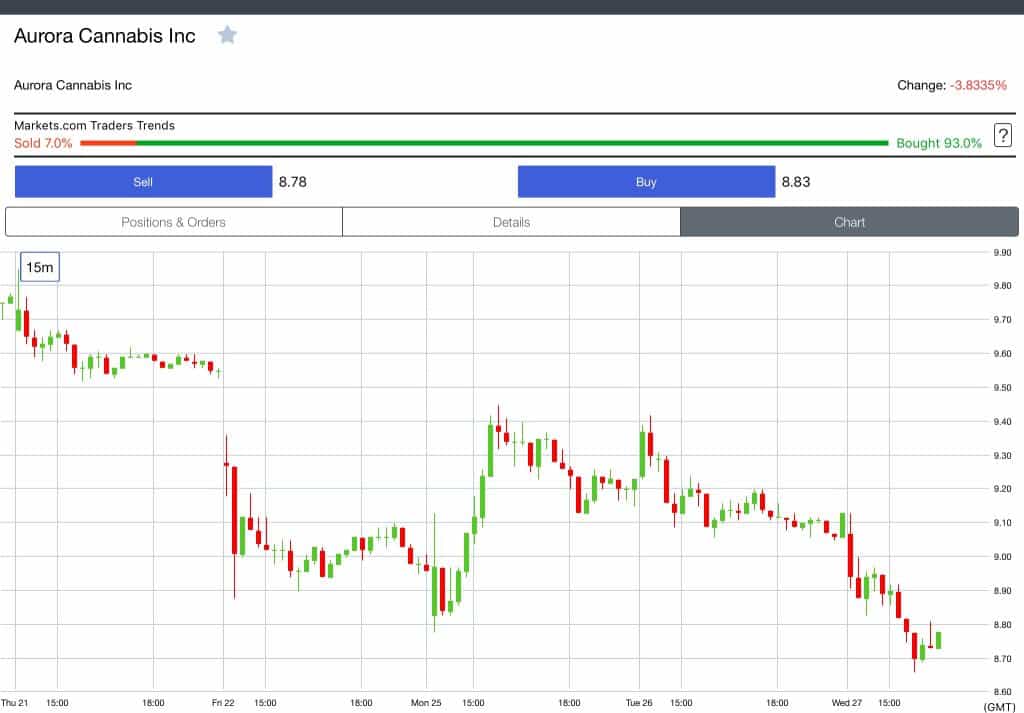 The Aurora stock profile provides basic stock price charting information and a market sentiment indicator. Place the trade by choosing the Buy or Sell button.
How to Buy/Sell CFDs on Aurora Stock on Plus500
Novice retail traders may find this platform lacks the trading interface, research tools and education they depend on for general guidance. The experienced trader with their own tools, stock data and news will be at home with the simple, intuitive interface and over 100 technical indicators. Traders who qualify for a professional account (with a minimum portfolio value of €500k) can raise their leverage levels, for example, from 1:5 to 1:20 for stock trades. If you are deciding whether to buy/sell CFDs on Aurora shares on plus500, review these pros and cons.
Pros
FCA regulated
Listed on the LSE
Easy to use platform
Great mobile platform
High order volume
Cons
Experienced traders only (no fundamental data)
Only CFD trading
High financing rates
No scalping allowed
Start trading Aurora CFD stock on Plus500
Step 1: Register your account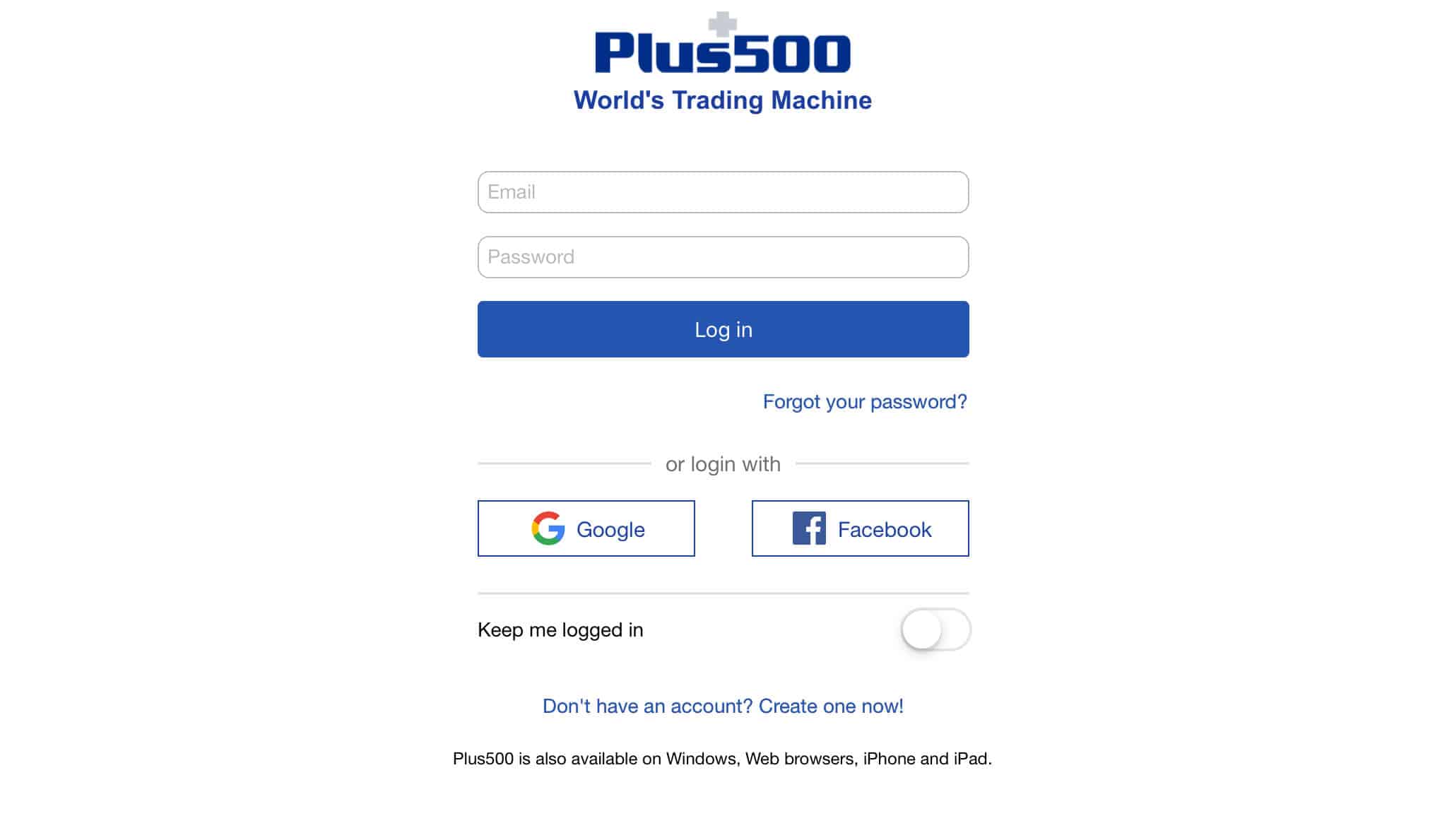 Firstly click here to open your account and register. Select between a Demo and Real Money account. After filling in basic personal information, you will gain access to the unlimited demo account. Before you can use it, you will be prompted to answer a few questions to establish your investor risk profile.
Step 2: Fund your account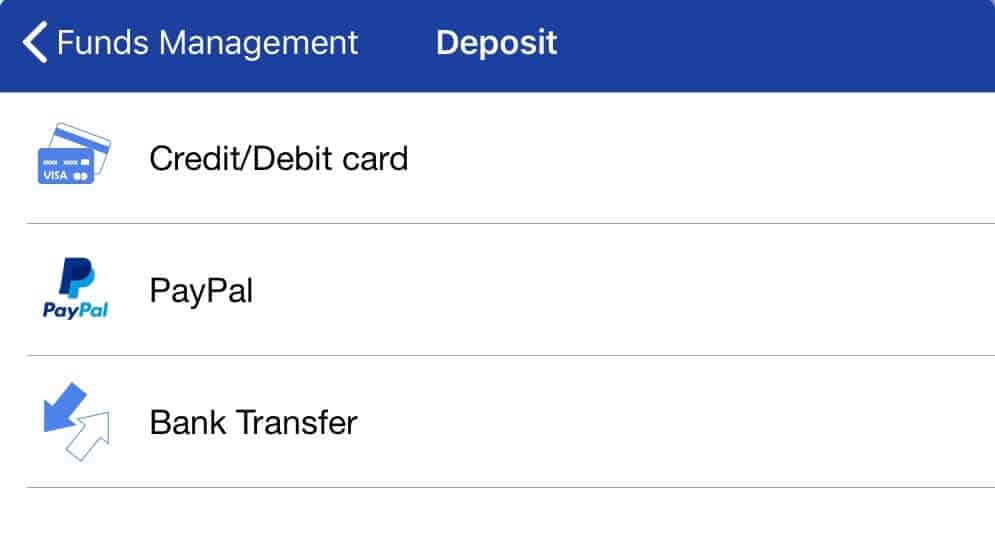 When you are ready to trade with real money, fund your account. Three payment options are provided. You may be asked to verify your payment method.
Step 3: Verify your identity
Attach and submit proof of identity for verification.
Step 4: Trade CFDs on Aurora stocks
Plus500 offers a wide variety of CFDs on investment instruments, including stocks, ETFs, indexes, forex and cryptocurrencies. For the advanced investor, options trading is also available on many stocks. Query Aurora and the price quotes for the stock appear on the screen.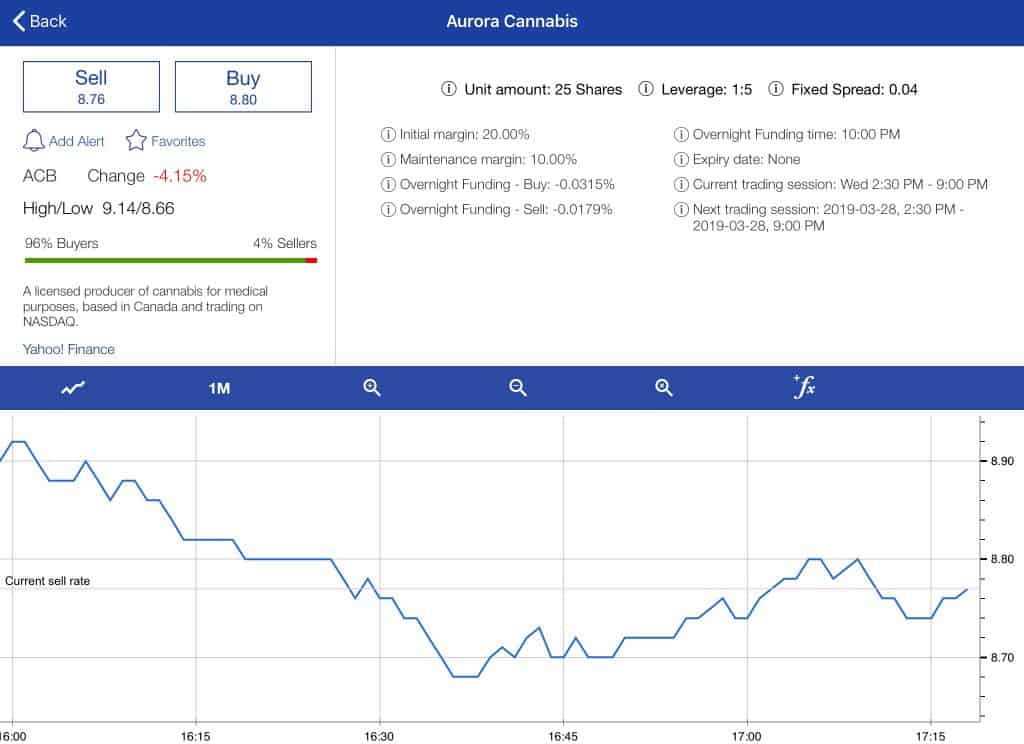 All stock information and the Buy/Sell commands are displayed on the general stock page for the serious trader who wants to execute quickly. The bottom half of the page displays the price chart and provides access to a broad selection of technical analysis indicators.
80.6% of retail CFD accounts lose money
A Brief Overview of the History of Aurora
Aurora Cannabis was founded in 2006 in Alberta, Canada. In 2014, the company received Federal licenses to grow and sell cannabis. Licenses to produce and sell cannabis oils followed. While managing rapid growth in its medical cannabis products, Aurora has established itself as a respected leader in medical marijuana research. Its research arm has been involved in over 40 clinical and pre-clinical studies investigating the medical benefits of marijuana.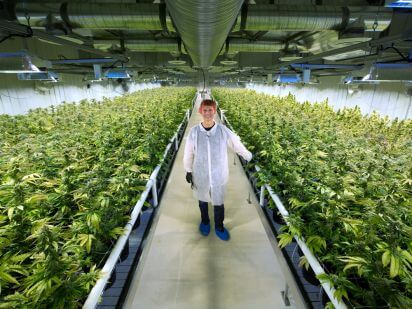 Aurora is expanding into global markets through acquisitions and partnerships. Notably, in 2017, Aurora bought the largest EU distributor of medical cannabis Pedanios GmbH. In 2018, Canadian competitors CanniMed and MedReleaf were acquired. The same year, with the buy of ICC Labs and Farmacias Magistrates SA, Aurora became the leader in medical cannabis in Latin America. The purchase of hemp companies is part of its strategy to enter the wellness market. With over 40 acquisitions, Aurora has diversified from production and derivatives to consumption products and retail distribution in more than 20 countries on five continents.
Large institutional investors are signalling it is time to buy cannabis stocks by increasing their investments in Canada's cannabis stock sector. The entrance of the big funds is a sign the sector is becoming profitable. Indeed, Aurora expects to have positive EBITDA by mid-year. New production facilities are lowering operating costs and will contribute to positive operating cash flow this year. With its production and distribution foothold in global markets, Aurora is on schedule to turn a profit over the next two years.
2019 – Production ramp up
Aurora plans to increase cannabis production to 150,000 kilograms by the end of March. The new Sky facility will be producing 100,000 kilograms a year while the Radient facility will increase oil production by five times current levels. New ways of consuming medical cannabis, including soft gels and vape cartridges, will lift sales. The median analyst Aurora stock price forecast is 13.75, with a low of 10 and high of 16.
2020 – Smoking retail channels
New retail channels got off to a strong start in 2019 and should be smoking in 2020. Products shipped to provincial news outlets contributed to a threefold revenue increase in Q2. Other retail outlets coming online include the large network of North American liquor stores from the Alcanna purchase. European subsidiary Aurora Deutschland is distributing cannabis products in Germany, Poland, the Czech Republic and Luxembourg. Production at new facilities will leap to 500,000 kilos by mid-2020 to meet this demand. Low-to-median growth is forecasted for Aurora stock.
2021 – Hemp and wellness products
Aurora's acquisition of Agropro, Hempco and ICC are part of its strategy to sell into the high growth hemp and wellness marketplace. The Radient facility's expansion adds capacity for 10,000 kilos per day of industrial hemp. Hemp is also a reason to invest in Nike, and other clothing and shoe brands making hemp items without animal products to appeal to the rapidly growing green consumer market. These companies will drive demand for Aurora's hemp. Median-to-high growth is forecasted for Aurora stock.
2022 – Edible consumer markets
In addition to medical cannabis and hemp, edibles and beverages are two promising markets able to leverage Aurora's global distribution network for cannabis products. Aurora will be announcing product plans in 2019–2020. Another way to invest in cannabis-infused edibles and beverages is to buy Canopy Growth stocks. Constellation Brands has invested $4 billion in this Canadian competitor. Median-to-high growth is forecasted for Aurora stock.
2023 – Medical marijuana first mover
As the market becomes more competitive for medical marijuana, Aurora's top ranked cannabis strains will strengthen its reputation and brand identity with consumers. In the medical market, in particular, a reputable brand has more value. This first mover advantage will help Aurora charge premium prices. Median-to-high growth is forecasted for Aurora stock.
Conclusion
The pace of medical marijuana legalization is accelerating around the globe. Most recently, South Korea has legalized medical marijuana and Japan has okayed imports of cannabis drugs. With its combination of production and distribution capabilities in cannabis and hemp markets worldwide, investors who buy Aurora shares gain a gateway to the global medical cannabis market, as well as the opportunity to invest in hemp stock.
When you are ready to buy stock, we recommend doing so via a regulated online broker such as Plus500 if you're a UK customer, and Ally Invest for U.S. customers.
Trade Aurora Stock With Autotrading Robots
If you are ready to trade Aurora stock, an autotrading robot can help you improve your investing performance. Trading ACB with autotrading robots is a way to execute trades faster and more efficiently. Trading bots monitor the price action for you and automatically buy and sell stocks based on your preset trade setup and technical indicators. Whether you are new or experienced at trading cannabis stocks, an autotrader can help you become a more profitable trader.
Weed Millionaire is a bot that trades CFDs on marijuana stocks. InsideBitcoins has tested Weed Millionaire and has found that the trading robot has an impressive success rate of 90%. This clever bot can be making money for you while you sleep. It operates on semi-automated or fully-automated CFD Cannabis trading mode. Setting up Weed Millionaire is easy. Enter your trading parameters, such as your take profit and stop loss levels, activate trading and it's ready to trade for you. Advanced strategies such as arbitrage can be executed with speed not possible by manual trading. Weed Millionaire identifies price discrepancies and enters trades autonomously to profit from them. Set up a Weed Millionaire Demo account in three easy steps to start entering profitable trades in the high growth marijuana stock market.
FAQs
When did Aurora go public?
Aurora listed on the Toronto Stock Exchange in July 2017. Aurora went public on the New York Stock Exchange in October 2018. The company trades under the symbol ACB.
Does Aurora pay a dividend?
No, Aurora shares do not pay dividends. Instead of paying dividends, high growth companies return value to shareholders in the form of increases in stock value and acquisitions to sustain growth. Over the last 12 months, ACB shares have returned 19 percent to shareholders whereas the S&P 500 with dividends reinvested returned 4.2 percent.
Can I buy Aurora stock directly from Aurora?
A direct stock purchase plan (DSPP) was not found for Aurora Cannabis.
In which indices is Aurora stock included?
Aurora shares are held by indexes and ETFs. An index diversifies risk by tracking the weighted average price of a group of stocks. Indexes and ETFs that hold ACB shares include:
Horizons Marijuana Life Sciences Index ETF (HMMJ)
North American Marijuana Index
Canadian Marijuana Index
Global Cannabis Stock Index
On which stock exchanges do marijuana stocks trade?
Because marijuana usage is not legal at the federal level, US stock exchanges will not list the stocks of companies whose businesses are involved in illegal activities under federal laws. Therefore, most marijuana stocks are listed on Canadian exchanges or traded over the counter (OTC). Canada legalized medical marijuana in 2013 and recreational marijuana in 2018. A handful of medical cannabis stocks trade on the NYSE and NASDAQ as biotechnology stocks. In Canada, you can buy marijuana stocks listed on the:
Canadian Securities Exchange (CSE)
Toronto Stock Exchange (TSE)
Toronto Stock Venture Exchange (TSVE)
How do I invest in over-the-counter (OTC) marijuana stocks?
Companies that are too small to meet the stricter listing requirements of a large exchange can list in the OTC market. Register with a broker offering access to OTC stocks. Place a trade with your broker, specifying limits and stops as usual. The price of your stock can be monitored through the Over-the-Counter Bulletin Board (OTCBB). You may also buy penny stocks on the OTC market – marijuana stocks trading for less than $5 per share.
How do I invest in Canadian marijuana stocks and ETFs?
If you are a US or other non-resident of Canada, you may invest in Canadian listed marijuana stocks through a broker in your jurisdiction with access to Canadian exchanges. Since many large Canadian cannabis stocks have dual listings on US exchanges (for example, Aurora (TSX: ACB, NYSE: ACB), Canopy Growth (TSX: WEED, NYSE: CGC), Cronos (TSX: CRON, NASDAQ: CRON), Aphria (TSX: APHA, NYSE: APHA), US residents or non-residents via brokers with access to US exchanges can also buy cannabis stocks on US exchanges.
Where and how can I buy Aurora stock?
You can buy Aurora stock from online stockbrokers. Markets.com and Plus500 are examples of online broker platforms where traders buy and sell Aurora stock. After signing up online, type in the ACB ticker, place your order and you will become an owner of Aurora shares.