Hundreds of millions of users around the globe are expressing themselves in new ways by living a Snapchat (SNAP) moment. Snapchat is the social media app allowing users to live in the 'real' moment by merging the digital and physical worlds into a photo snap. With the addition of augmented reality, both users and advertisers are bringing interactive snaps, stories, and videos to life. As copycat competitors enter its market, SnapChat continues to be first-to-market with innovative AR lenses, filters, and other tools to create richer human experiences in daily chats with family and friends.
If you want to invest in the company that has turned a photo snap into an immersive, expressive tool to enhance social media communication, this guide will explain how to buy Snapchat stock, evaluate the best Snapchat stockbrokers, and assess how the opportunities and challenges ahead will affect the company's stock value.

Quick Search Box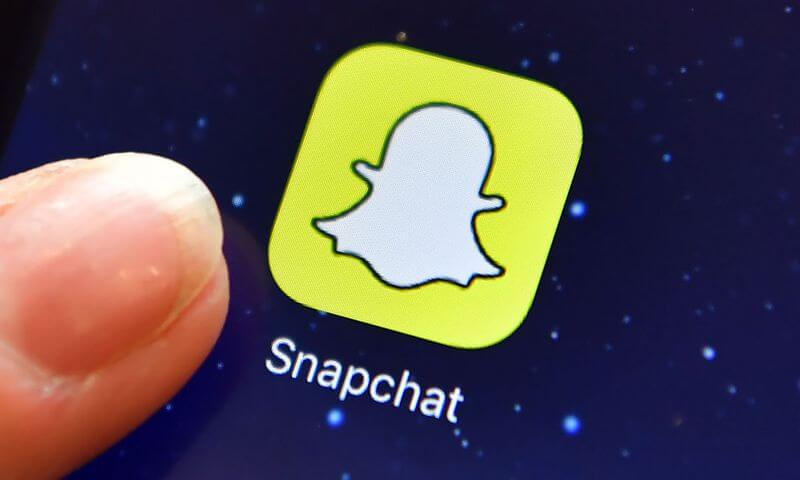 Best U.S. Platform to Buy Snapchat Stocks
We've scoured the web to find the best Snapchat stock brokers in the U.S. and found Stash Invest to offer the best platform, lowest fees and most appealing bonus. Click the table below and get started with only $5 today.
Stash Invest - Invest in stocks with just $5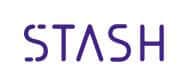 U.S. friendly stock broker
Fractional shares available - invest in stocks with just $5
Fees as low as $1 per month for basic banking and personal investing
Build a portfolio of stocks and ETFs for free
$50 bonus available when you deposit $300 within 30 days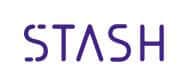 Best Platform to Buy Snapchat Shares outside the U.S.
When it comes to non-U.S. customers, Plus500 is undeniably the best platform for investing in SNAP. They are listed on the London Stock Exchange and hold various licenses, offering a secure platform for all investors. They also offer 0% commissions and competitive spreads, with a large variety of shares to choose from.
Plus500 - No.1 CFD broker for non-U.S. customers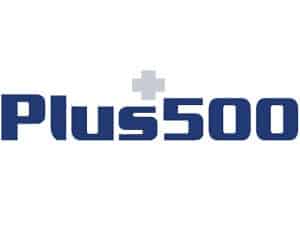 Lowest spreads in the market
No commissions on trades
Listed on the stock exchange and FCA & CySEC regulated
Advanced stock analysis tools including historical charts, news, and realtime prices
Over 2,000 shares to buy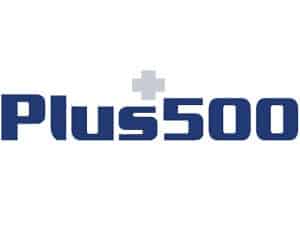 72% of retail investors lose money when trading CFDs with this provider. You should consider whether you can afford to take the high risk of losing your money.
Should you Invest in Snapchat?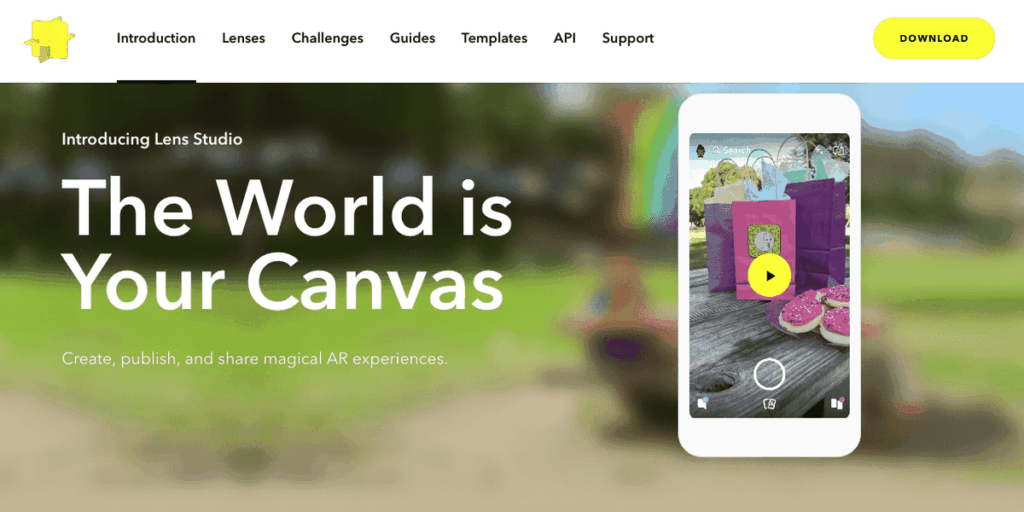 Whether placing your virtual self in a real world backdrop or inserting your selfie in a video, SnapChat's goal is to make social media communication indistinguishable from face-to-face communication. Its main users are Gen Zers (mostly teens) who use social media and mobile devices to flow seamlessly between the digital and physical worlds. Users unleash their creativity with AR-enabled lenses and filters to create curated content that merges with 'real experiences.' SnapChat's innovative features have allowed users to increase curated content, which grew 40 percent in 2019. Staying on the innovation edge with new immersive features helped Snap surpass $1 billion in revenue in 2018 and grow revenues 70 percent to $1.7 billion in 2019.
The photo sharing app has further leveraged AR technology to develop value added advertising tools for advertisers to help companies increase their exposure to this young audience and ad revenues per user. SnapChat is giving advertisers use of its AR lenses, filters, and scans to create more engaging snaps and stories. One new feature Scan, for example, allows app users to scan a Coca-Cola can or McDonalds burger wrapper and be swept into a virtual world of tailored ad content according to location, preferences, and so on.
Research and development and sales and marketing costs are rising, however, to stay ahead of the innovation curve and create new mobile social media tools centered around the mobile camera. Following are some of the key opportunities and challenges ahead for Snapchat.
Pros of investing in Snapchat stock
✔️ Growth in daily average users (DAU)
The growth in Snapchatters using the app daily is accelerating. Daily average users grew 31 million, or 17 percent, to 218 million, up from 13 percent growth in Q3, over the year-ago period. In Q1 2020, management forecasts DAU growth of 18 percent. As Snapchat's AR technology enriches digital communication, these users are sending more snaps. Though average revenue per user declined in all markets in Q1 2019, it has steadily increased in North America, Europe, and the Rest of the World in the last three quarters (Statista).
✔️ Snapchatters love creating mobile videos
The growth in the user base means more Snapchatters are using mobile video. Mobile video ads is a key growth story for Snapchatters and important medium for increasing user engagement. With the newest feature introduced in December, SnapchaCameos, users can insert their own face into videos. On Discover – the place where friends, celebrities, and advertisers share stories and video shows – user viewing time of advertiser content attracting premium ads is growing at an annual rate of 50 percent. Mobile data has increased 10-fold to $25.3 billion over five years (IBC). Mobile video, currently 63 percent of data traffic, will comprise 80 percent of this data by 2022 (Cisco).
✔️ Augmented reality is increasing engagement
As more AR lenses are introduced, Snapchatters are embracing augmented reality experiences. On New Year's Eve, users engaged with augmented reality 13 billion times, a 50 percent increase over a year ago.
Cons of investing in Snapchat
❌ Competition from Copycats
Facebook failed in its bid to buy Snapchat in 2013 but it has not stopped it from copying Snapchat's business model. In 2017, Facebook bought Instagram to go head-to-head with Snapchat. In 2020, Facebook will fully merge Instagram, Messenger, and messaging service WhatsApp, acquired in 2014, and start looking and acting even more like Snapchat.
Our camera has become an important tool for maintaining relationships through visual communication and storytelling, creating a distinct competitive advantage for our company. Supporting daily self-expression, while harnessing the richness of visual communication, gives us a broad and unique long-term opportunity that will serve us well into the future. Evan Spiegel, Co-founder/CEO, Snap Inc.
Snapchat also faces serious competition from TikTok, a rapidly growing Chinese social media app to share short videos. Owned by ByteDance, the most downloaded social media app has grown monthly active users 40 percent in 2019 to 700 million. TikTok has enticed teens to engage with its app for 52 minutes a day versus 30 minutes fro Snapchat. Though 40 percent of TikTok users are in China, a market where Snapchat is banned. In the US, TikTok has a 29 percent penetration rate versus 95 percent for Snapchat (Apptopia). But CEO Evan Spiegal sees an upside to TikTok – he says it is an Instagram killer – Snapchat's top competitor.
❌ Revenue slow down
In Q4 2019, revenue growth decelerated for the first time in 10 quarters, increasing 44 percent to $561 million, which missed analyst estimates. Though the miss of $1.9 million was slim, it alarmed the market, sending the stock falling 14 percent. An actual revenue decline is forecast for Q1 2020 on a revenue forecast of $450–$470, which will be a decline of 19 percent on the high-end. The average analyst estimate for revenue growth is $2.39 billion in 2020 and $3.16 billion in 2021, representing growth of 40 percent and 32 percent, respectively.
❌ Increasing costs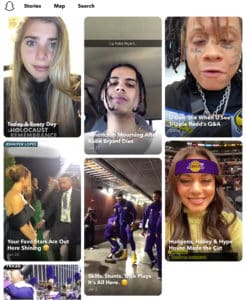 The cost of developing new features is weighing down income. Snap needs to lower operating and research expenses, which increased in 2019, to improve operating leverage. As a result, incremental margins – how each dollar of incremental income adds to profits – decreased from 5.4 in 2018 to -0.5 in 2019, resulting in a decremental margin. Going forward, increasing audience size and engagement will be key to expanding margins. But Snap says it is creating a profitability story in 2020, and margin expansion is supporting this theme. In 2019, gross margins improved 47.8 percent and operating margins 64 percent to 47.78 and -64.31, respectively.
How to buy Snapchat stocks in the US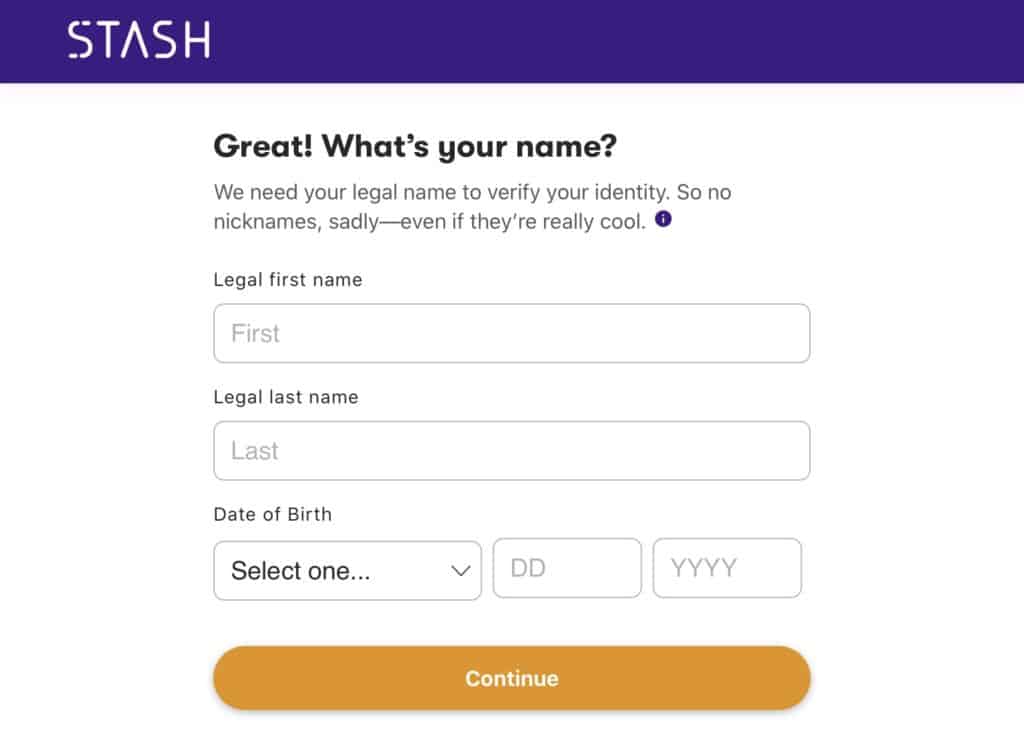 The first step to invest in Snapchat in the U.S. is to sign up to our recommended broker Stash. Firstly, click on this link and register your account. Fill in basic personal information and the investor profile. For ID verification, you will only be asked for your social security number.
Step 2: Choose a Stash plan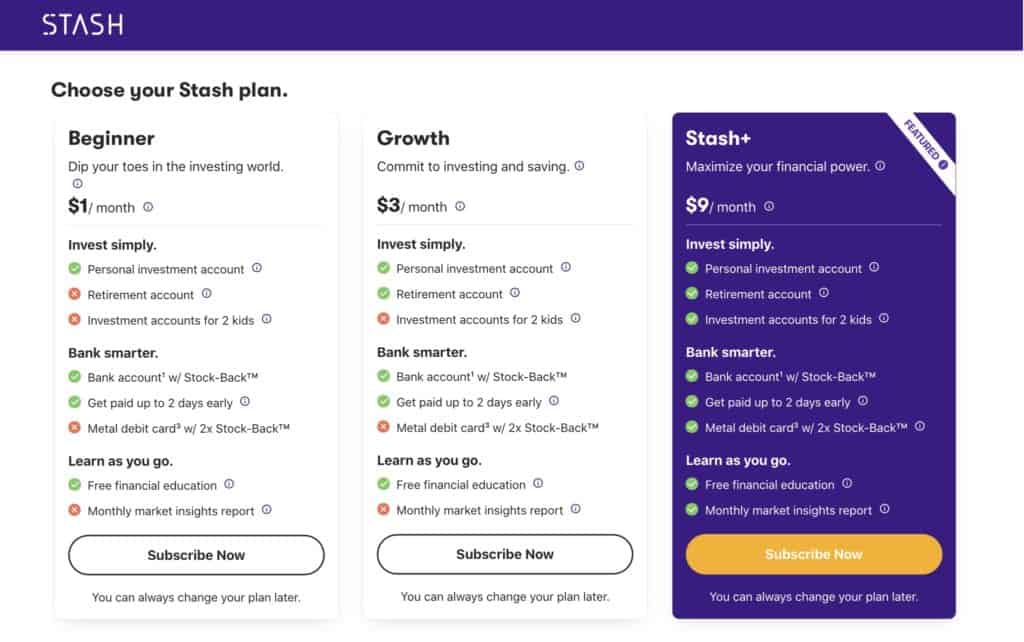 Choose between a Beginner ($1/month), Growth ($3/month), or Stash+ ($9/month) account. All three offer a personal investment account and bank account with Stock-Back™️ rewards and a 2-day early payday service. Choose the Growth account to add a Retirement account. Stash+ also adds investment accounts for two kids and a debit card with 2x Stock-Back™️. Pay for your monthly subscription via your bank account or debit/credit card.
Step 3: Fund your account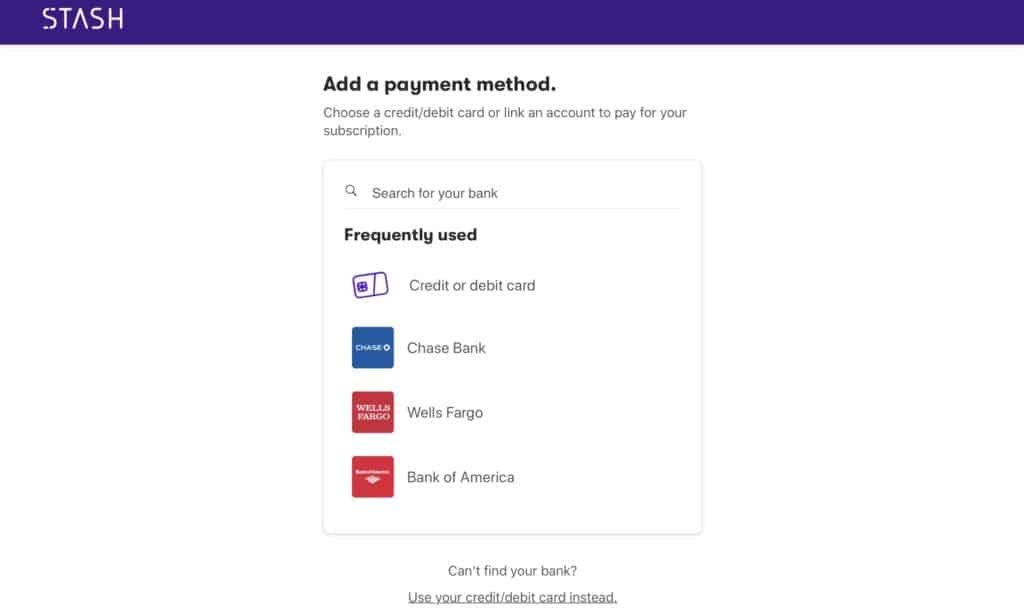 Link your bank account and fund your account by wire transfer. Receive $50 to invest when you deposit $300 within 30 days. Optionally, add the Smart-Save feature, which monitors your income and savings patterns and suggests how much to allocate to savings.
Step 4: Buy Snapchat stock
Type the SNAP ticker in the Search box. Enter the fractional share amount you want to invest: $5, $25, $50, or a custom amount. Press Check Out on Stash to buy stocks from your Stash account.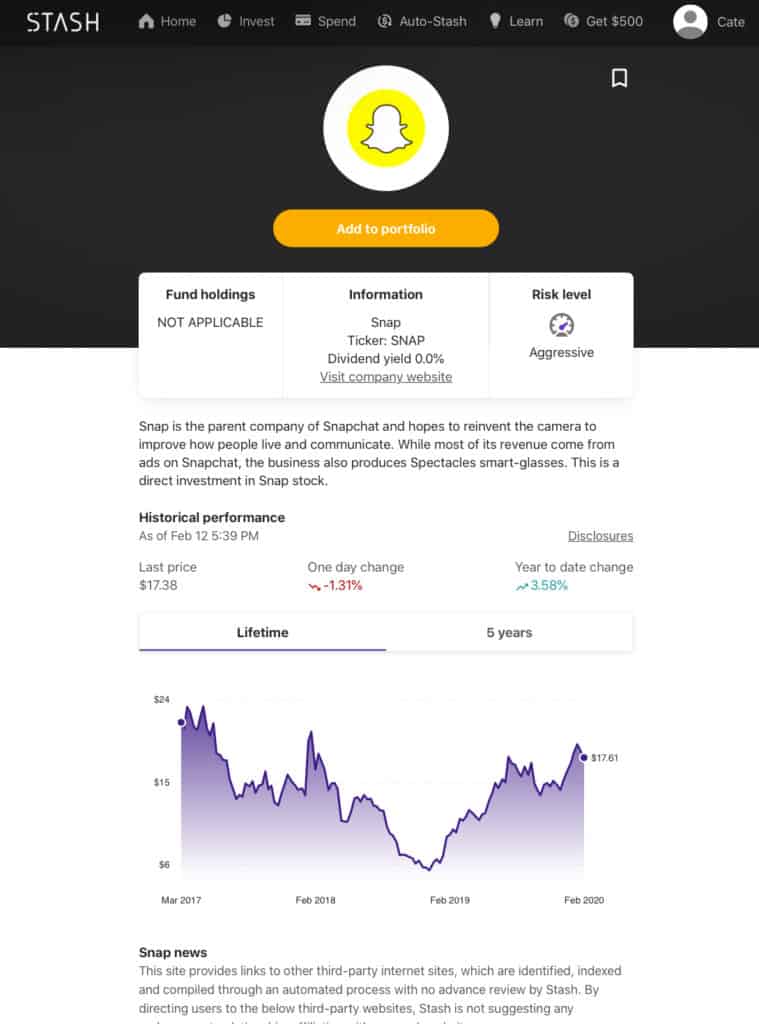 80.6% of retail CFD accounts lose money
How to buy Snapchat stock outside of the U.S.
Plus500 is the best option for purchasing SNAP shares outside the U.S. Follow the steps below to get started.
The first step to invest in Snapchat is to sign up to our recommended broker Plus500. Firstly, click on this link and register your account. Select between a Demo and Real Money account. You may sign up for a lifetime Demo account on Plus500. After filling in basic personal information, you will gain access to the unlimited demo account. Before you can use it, you will be prompted to answer a few questions to establish your trader risk profile.
Step 2: Fund your account
When you are ready to trade with real money, fund your account. Three payment options are provided. You may be asked to verify your payment method. The minimum deposit is $100/£100.
Step 3: Verify your identity
Attach and submit proof of identity and a utility bill for verification.
Step 4: Trade Snapchat CFD stock
Plus500 offers a wide variety of CFDs on investment instruments, including stocks, ETFs, indexes, forex and cryptocurrencies. Geared towards the advanced investor, options are also available. Query SNAP and the price quotes for the stock, as well as put and call options, appear on the screen.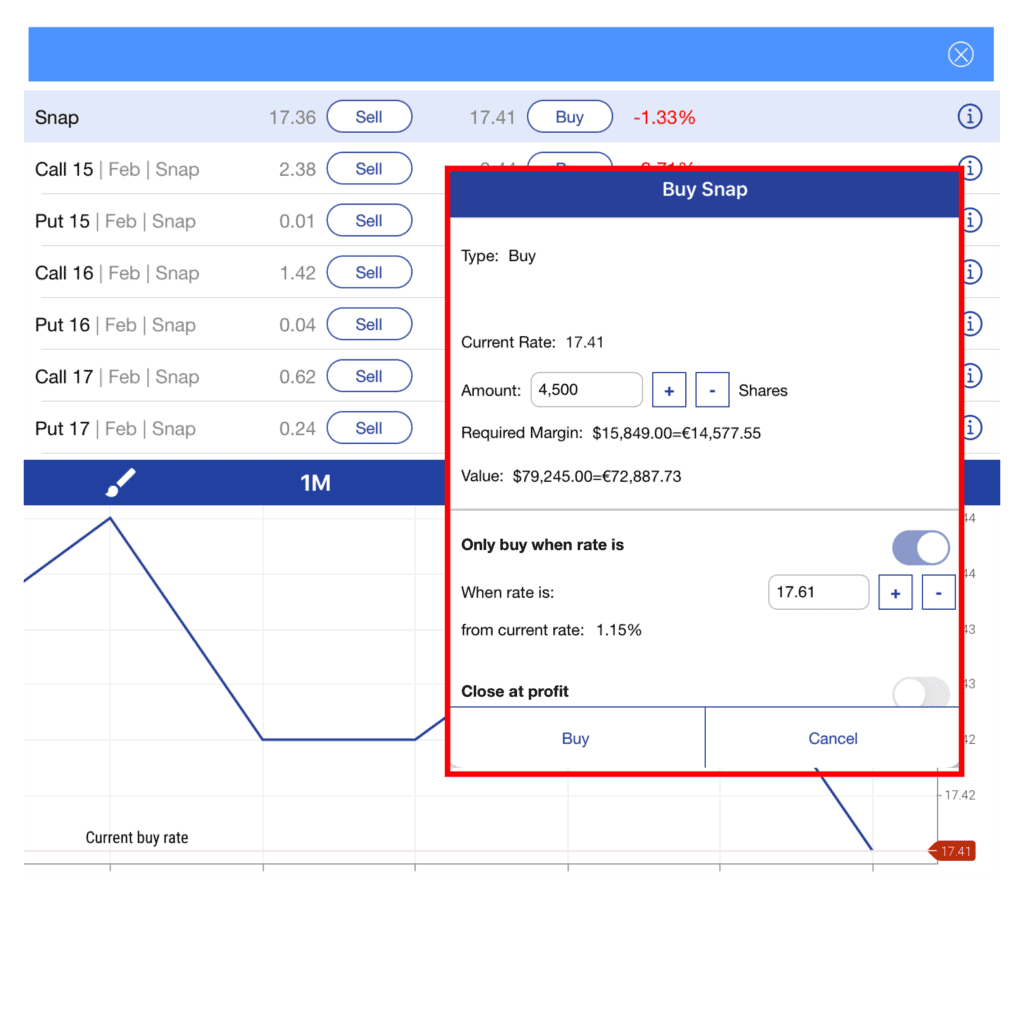 All stock information and the Buy/Sell commands are displayed on the general stock page for the serious trader who wants to execute quickly. The bottom half of the page displays the price chart and provides access to a broad selection of technical analysis indicators. To trade Snapchat shares, click on Buy.
Snapchat Stock: Current Prices and Summary
Following the March 2017 IPO, the SNAP stock price was on a downward slope, hitting a low of 4.99 in December 2018, a 480% slide from the IPO price of 24. The greatest regret of investors may be not buying SNAP stock on the dip before the rebound in December-January. The stock rose 12.6 percent in January, retracing a one-year high of $19.25 on January 23rd. As the user base continues to grow, analysts are upping their stock forecasts. The stock price forecast range is $15.25 to $25.00 with a median estimate of $20.50 – a 16 percent premium over the current stock price of $17.44.
If you had invested $10,000 in SNAP stock at the IPO closing price of $24, at the current stock price of $17.44, your shares would be worth $7,266 today, a decline of 37.6 percent. If you had gotten in at the IPO price of $16, your shares would be worth $10,259, a 2.5 percent return. No doubt Facebook's acquisition of Instagram one month after the IPO placed Snapchat performance under more intense scrutiny with not only the short-sellers but also its own IPO underwriter Morgan Stanley. As analysts foresee profitability on the horizon in 2020, the stock's fortunes have changed. Analysts currently have a median earnings per share estimate of $0.03 for 2020 and $0.27 for 2021. The current one-year trailing returns of SNAP shares is 95.9 percent, more than threefold the return of Facebook of 27.3 percent and the Internet Content & Information sector of 26.9 percent over the same period.
A Brief Overview of the History of Snap
In 2011 when three Stanford University students – Evan Spiegel, Bobby Murphy and Reggie Brown – started a photo sharing app with time-sensitive snaps, Facebook commanded 68 percent of ad revenue share. SnapChat's popularity quickly grew as it provided fun features for users to create not only a snap but a real experience. Today, Snapchat is a leading photo, chat and video sharing app and the fifth most downloaded social media app (after TikTok, Facebook, Instagram, and Likee.)
SnapChat first enhanced photos with filters, lenses and stickers. The addition of augmented reality created a true merger of user virtual and physical reality. AR lenses enable objects to be suspended into 3-D space. Snapchatthen integrated its interactive snaps with other social media including Skype and YouTube. In 2013, Stories was launched, enabling storylines to be created with snaps. Discover, launched in 2015, extended these tools to advertisers to use in there ad-supported content. Snapchat is currently producing its own Original Stories to compete with the price to buy Netflix stocks, DisneyPlus, and Amazon Prime.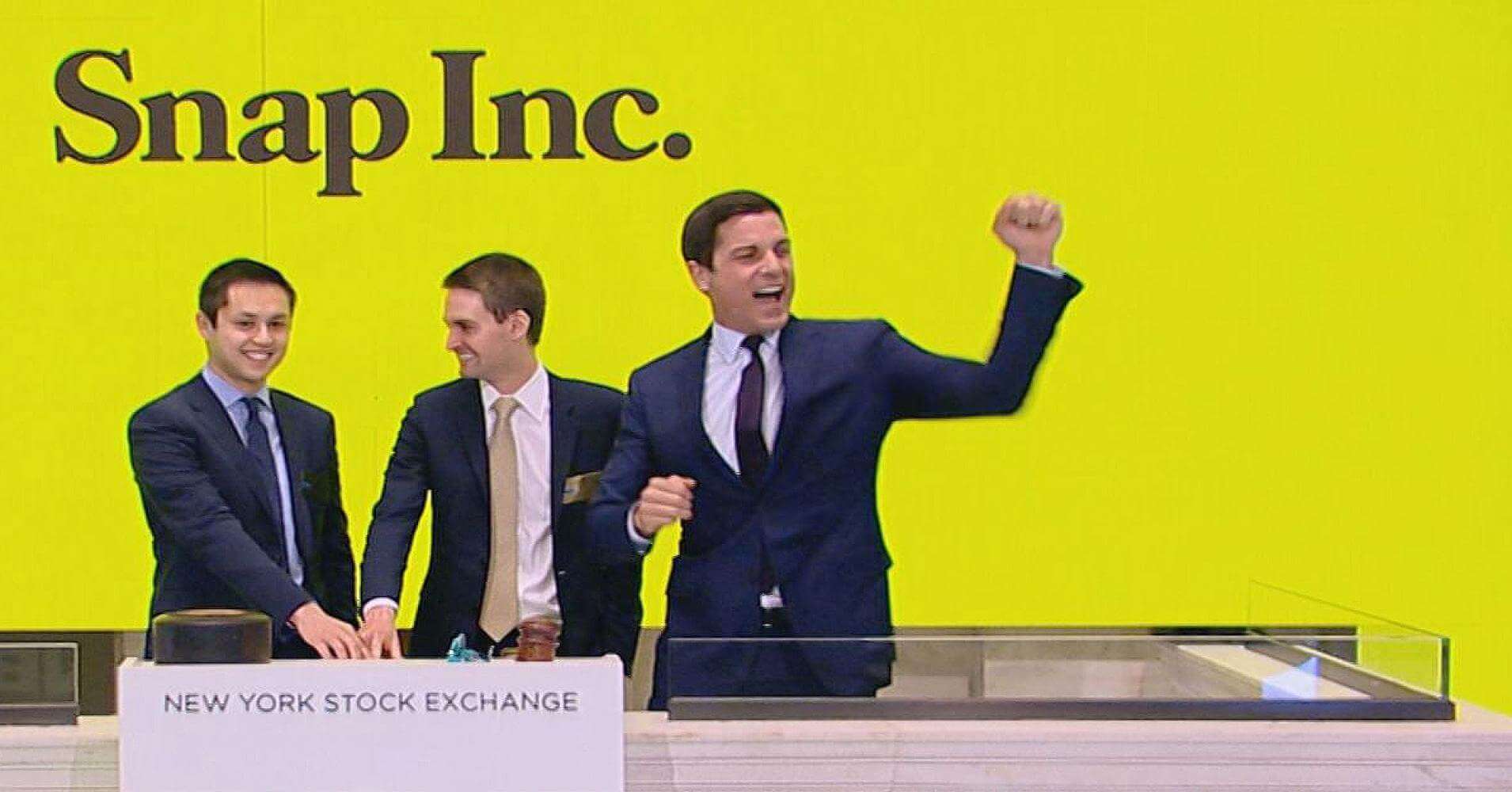 The company went public in March 2017 at $17 and closed up 44 percent at $24.48. Over 200 million shares changed hands in the popular IPO, for a market capitalization of $33 billion, about 8 percent of the market cap of Facebook at the time. Facebook took notice and one month later bought rival photo-sharing app Instagram for $1 billion, a relatively cheap price considering SnapChat had 187 million daily active users versus 300 million for Instagram in 2017.
Instagram is still SnapChat's chief competitor, but the nimbler, more innovative Snapchat has grown faster over five years. Snapchat has grown daily average users at a rate of 25.5 percent to 218 million while Instagram DAUs have grown at rate of 20 percent to 500 million in 2019. But the metric that matters is how much revenue those users are generating on these photo apps.
Instagram's 2019 revenues are estimated to be $20 billion (Bloomberg). With approximately one billion monthly users, its ARPU would be about $5. Facebook's ARPU is $7.26 while Snapchat's is $2.58. An increasing ARPU points to stronger profit potential. Increasing revenue per user is both Snapchat's biggest challenge and opportunity going forward.
Snap Shares Forecast 2020–2024
2020 will be a monumental year for Snap as it plans to become profitable. In Q4 2019, earnings before interest, tax, depreciation and amortization (EBITDA) improved 28.8 percent over the year-ago period to $-0.998 billion. In Q1 2020, EBITDA is expected to turn positive and be in the $70–$90 million. Management's outlook is for a continued acceleration of growth in daily users and earnings, although revenues are forecast to decline in the first quarter.
2020 – Creating more ad value per user
Snapchat is looking to its new video and augmented reality features to grow users and increase their usage time to generate higher revenues per Snapchatter from advertisers. All Snapchat tools are now in the toolbox of advertisers. The new Snap Kit tools allow advertisers to integrate SnapChat features into their own apps, and their customers can create stories with App Stories. With the aid of these engagement enhancements, average daily users are expected to grow 18 percent to 224–225 million next quarter. The all-important average revenue per user should also grow. ARPU increased 68 percent to 2.58 in Q42019 over Q4 2017, rebounding in the North American and European markets after declining in 2018. The outlook for SNAP stock is median-to-high.
2021 – Mobile video growth
SnapChat is betting on SnapChaVideos to produce a profit this year. On the back of a growing user base and mobile video data growth, Cisco expects strong ad revenues from this sector. Mobile video data will grow at a robust CAGR of 46 percent to 77 exabytes between 2017–2022 (Cisco). The outlook for SNAP stock is median-to-high.
2022 – Mobile data growth
Key to growing Snapchatters and the number of snaps they share is the cost of high-bandwidth. As Snapchat expands its data partnerships, currently with over 70 international carriers, it is helping users lower bandwidth costs. As a result, in the past six months, the median cellular data usage of Snapchat users has halved. Lower bandwidth costs should increase user engagement with mobile video, including Snapchat Originals episodes and Discover shows. Low-to-median growth is forecast for SNAP stock.
2023 – AR and new camera features
In 2020, with the enhancement of existing and addition of new features, Snapchat is poised to double the 1.3 trillion Snaps taken in 2019. AR is the game changer. Lenses, SnapChat's augmented reality technology, are used by 70 percent of daily active users, and continue to be integrated more deeply into the user and advertiser experience. New features are being added to Snapchat's Lens Studio, allowing third parties to create new AR experiences to increase engagement. Five times more users are using Lens Explorer to enhance their experience with AR, contributing to a 21 percent increase in AR Lenses and Filters revenue in the previous quarter. Snapchat has also moved into two new genres, Snap Originals stories and Snap Games. The outlook for Snap stock is low-to-median.
2024 – Gen Z Growth
Gen Z, those between the ages of 7 and 22, is the fastest growing segment of Snapchat users. In the US market, more than 90% of 13 to 24 year-olds and 75% of 13 to 34 year-olds use Snapchat. Currently 27 percent of the U.S. population, Gen Z will equal 82 percent of the population by 2026 (BI Intelligence). Gen Z has grown up using social media and mobile devices as its main way of communicating with friends and family. Snapchat was designed to improve communication, and this generation is known to be 'communaholics' and 'dialoguers (McKinsey & Co.). The outlook for SNAP stock is median-to-high.
Conclusion
With new features constantly being added, Snapchat is making itself ubiquitous in Gen Zers lives – across social media apps to music curation and your favorite Snapchat Bitmojis, avatars and messages encouraging you to keep on schedule to meet your FitBit smartwatch fitness and lifestyle goals. As long as Snapchat stays ahead of the copycats in developing innovative features to mix our daily virtual and physical realities, the social media app will be able to increase user engagement and advertising dollars per user.
Becoming profitable will be the best story yet for this creator of immersive social media sharing through visual communication. In coming quarters, investors should watch for incremental margin improvements as an indication of an improving profitability picture.
If you want to buy Snapchat stock, we recommend doing so via a regulated online broker such as Stash Invest if you're a U.S customer, or Plus500 for U.K. customers.
Stash Invest - Invest in stocks with just $5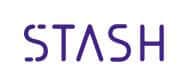 U.S. friendly stock broker
Fractional shares available - invest in stocks with just $5
Fees as low as $1 per month for basic banking and personal investing
Build a portfolio of stocks and ETFs for free
$50 bonus available when you deposit $300 within 30 days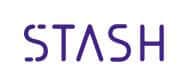 Plus500 - No.1 CFD broker for non-U.S. customers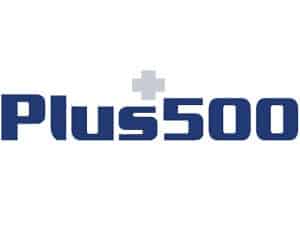 Lowest spreads in the market
No commissions on trades
Listed on the stock exchange and FCA & CySEC regulated
Advanced stock analysis tools including historical charts, news, and realtime prices
Over 2,000 shares to buy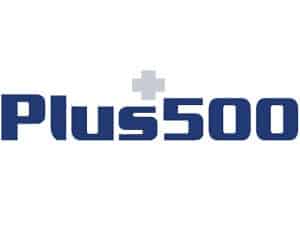 72% of retail investors lose money when trading CFDs with this provider. You should consider whether you can afford to take the high risk of losing your money.
FAQs
Is Snapchat stock fairly valued?
On a price-to-sales and price-to-book value basis, SNAP shares appear overvalued. SNAP is trading at 14 times sales, double that of the Internet Services & Social Media Industry of 7 (CSIMarket). In comparison, among select competitors, Facebook has a P/S of 8.6 and Twitter 8.1. Its price-to-book value is 10.9 versus 5.9 for Facebook and 5.8 for the Internet Services & Social Media Industry (CSIMarket). Direct competitor Instagram is owned by Facebook. However, growth stocks commonly have higher P/S and P/B ratios.
Is Snap a profitable company?
Snap expects to turn a profit in 2020. Rising expenses are the biggest challenge to positive earnings generation. In Q3 2019, Snap reported its first quarter of positive EBITDA growth. EBITDA improved 65.6 percent and 15.1 percent in 2018 and 2019, respectively, to its current -$0.998 billion – the seventh consecutive quarter of year-over-year improvement. Continuing the positive earnings momentum, management expects EBITDA to increase 10–41 percent in Q1 2020.
What are the new augmented reality features of Lenses?
While viewing content on SnapChat, viewers can now use Scan to activate filters and lenses to learn more about a song in Shazam or search a barcode on Amazon, for example. AR Bar will dynamically invoke contextually relevant content and AR experiences. Landmarker lenses create a virtual reality experience when, for example, at Buckingham Palace or the the Eiffel Tower.
Does Snapchat compete with Netflix and Amazon Prime?
With the launch of SnapChat Originals, Snap is now producing Original Stories that compete directly with Netflix Originals and Amazon Originals docuseries. These comedy, horror and reality genres run in 8–10 episodes.
Where and how can you buy SNAP stock?
You can buy Snap shares from online stockbrokers. If you are in the US, you can purchase SNAP shares through eToro. UK-based investors can purchase SNAP shares through Plus500. Both online stockbrokers provide intuitive trading platforms that make it easy to buy and sell stocks. After signing up online, type in the SNAP ticker, place your order and you will become an owner of Snap shares.
A-Z of Stocks