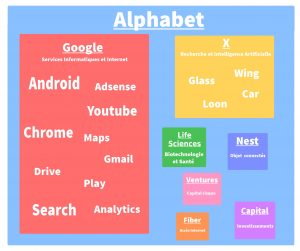 No doubt as an internet browser, you have generated revenue for Google. How? By clicking on Google Ads and AdSense ads that advertisers pay for per click. Because Google's advertising engine is everywhere on the internet, the biggest challenge of Alphabet (GOOG), the parent of search engine giant Google, is not making money but diversifying its revenues. A broad diversification strategy is starting to pay off. Google Cloud and Google Home are leaders in high growth businesses. And Google's once lofty plans for self-driving cars, drone delivery services and internet beamed from helium balloons are starting to generate revenues, and could even surpass the colossal ad spending business. Will GOOG stock also fly?
This guide will explain how to buy Google stock, evaluate the best Google stockbrokers, and assess the future performance of the company by looking at how the opportunities and challenges ahead could affect Alphabet's stock value.
Best U.S. platform to Buy Google Stocks
The best stock broker in the U.S. for investing in GOOG is Stash Invest. Their platform offers a $50 bonus and their fractional share functionality allows traders to start investing with only $5. They also offer the lowest fees in the market starting at $1 per month for personal investing.
Stash Invest - Invest in stocks with just $5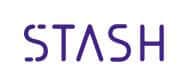 U.S. friendly stock broker
Fractional shares available - invest in stocks with just $5
Fees as low as $1 per month for basic banking and personal investing
Build a portfolio of stocks and ETFs for free
$50 bonus available when you deposit $300 within 30 days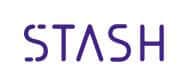 Best Platform to Buy Google Shares outside the U.S.
For non-U.S. residents, we recommend the well-regulated broker Plus500. Their platform is extremely secure and offers fund protection to give traders peace of mind. With 0% commissions and low spreads, this is the place to be if you want to invest in Google stocks.
Plus500 - No.1 stock broker for non-U.S. customers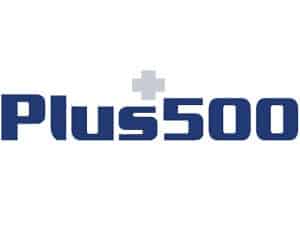 Lowest spreads in the market
No commissions on trades
Listed on the stock exchange and FCA & CySEC regulated
Advanced stock analysis tools including historical charts, news, and realtime prices
Over 2,000 shares to buy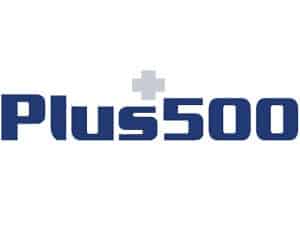 75% of retail investors lose money when trading CFDs with this provider.
How to Buy Google Stock in the U.S.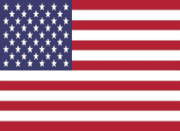 For those looking to invest in Google from the U.S., we recommend the Stash Invest app. This well-reputed broker has made a name for itself with their intuitive mobile app which allows US residents to invest in hundreds of shares with as little as $5, and with the smallest fees in the market starting at $1 per month. Check out our tutorial below to invest in Alphabet stock with Stash Invest.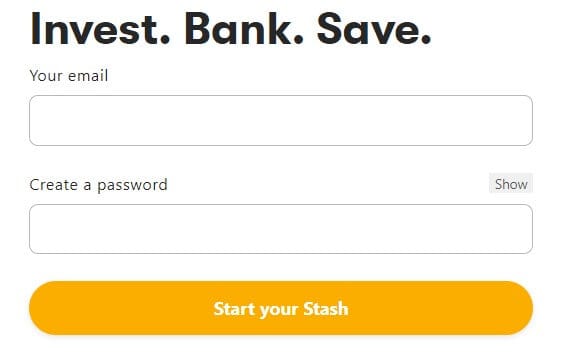 You'll first need to create your profile by clicking on the link above, and then pressing the "Get Started" button. If you're on mobile, you may be promoted to download their mobile app. Once done, move on to step 2.
Step 2: Fill out your profile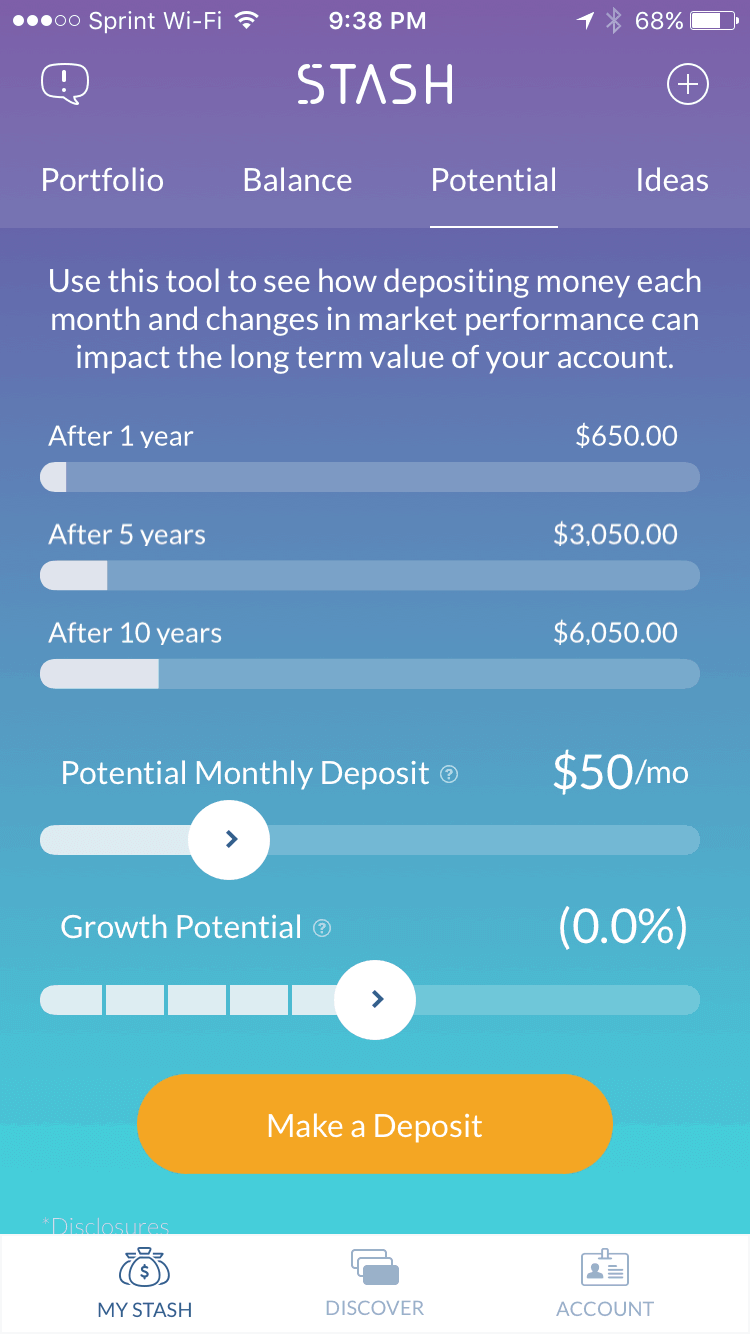 The broker will then require basic data from you create a custom investment profile. Based on your answers,  Stash Invest will give you investment options that are aligned to your risk tolerance.
Step 3: Check your investment options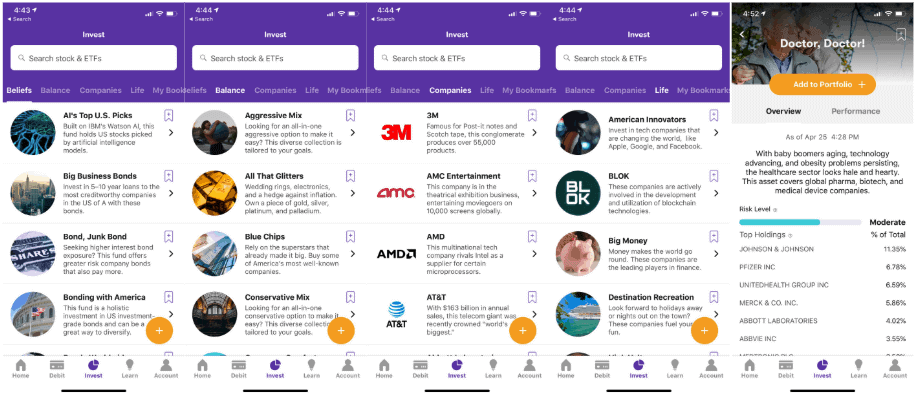 You must then select your investment options. Your risk tolerance will either be conservative, moderate or aggressive.
Step 4: Deposit funds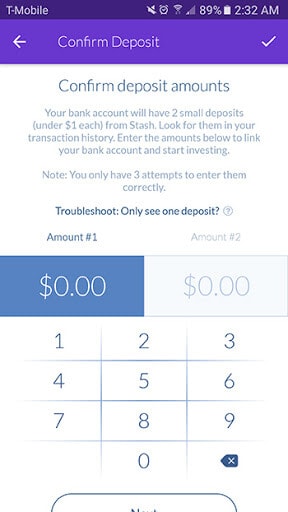 The next step is to fund your account. The app counts with a large number of payment options you can use to add funds into your account such as debit and credit card transfers.
Step 5: Profile verification
Next, you will be required to verify your identity by providing the needed documents then create a pin number with 4 digits.
Step 6: Buy Google stock
Search for "Google" in the search box, enter the amount you want to invest then click the "Buy" button.
How to Buy Google shares outside the U.S.
For traders outside the U.S., Plus500 is an excellent platform to purchase Google shares. Traders who qualify for a professional account (with a minimum portfolio value of €500k) can raise their leverage levels, for example, from 1:5 to 1:20 for stock trades, and the broker is well-regulated with an intuitive, secure platform. Read on to find out how to start.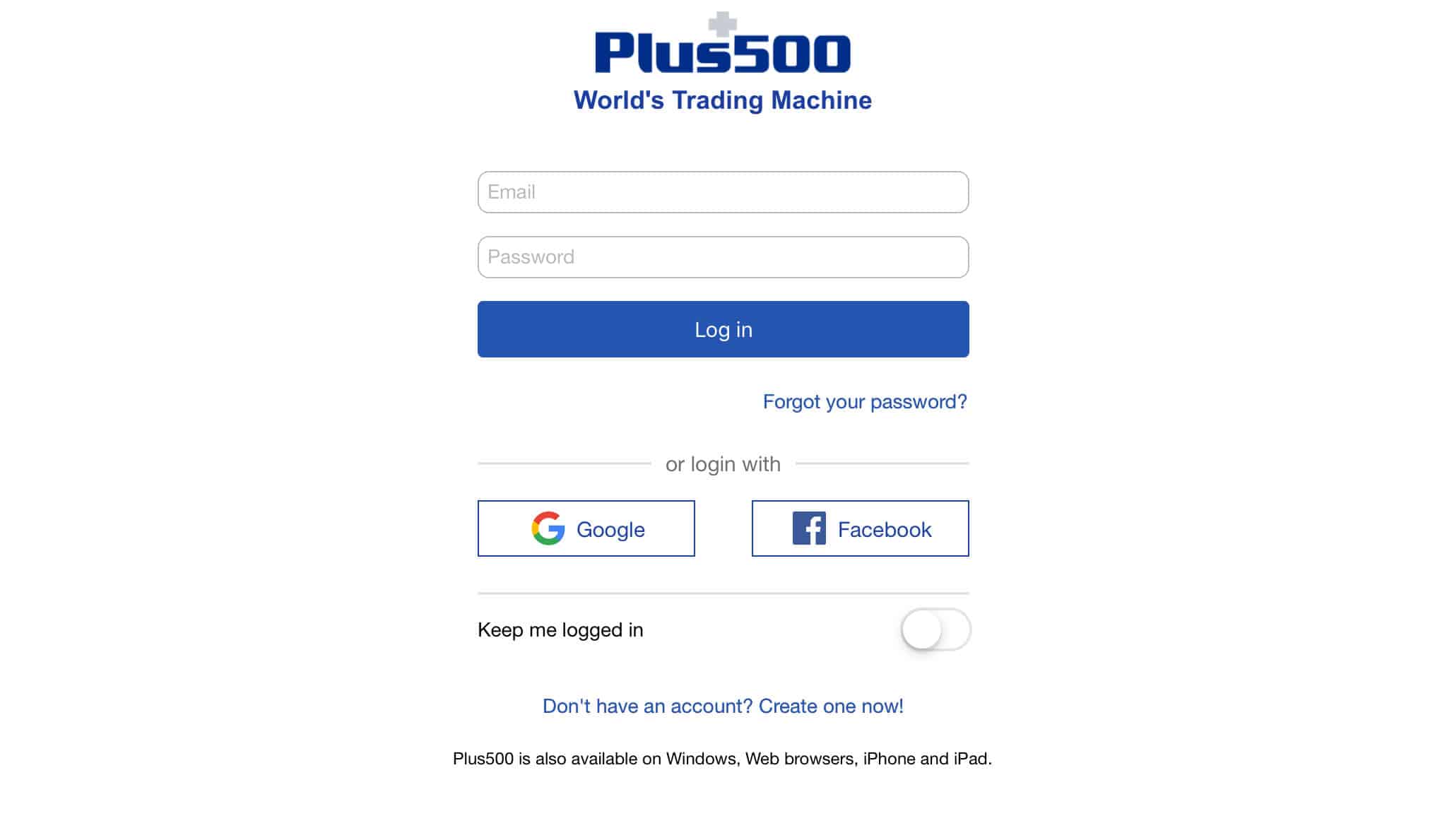 Firstly, click here to open your account. Once you're on the sign up page, you wil be asked to fill in your basic information such as email, name and telephone number. The broker will give you access to the unlimited demo account. You will also be asked to answer a few questions to determine your risk profile.
Step 2: Deposit funds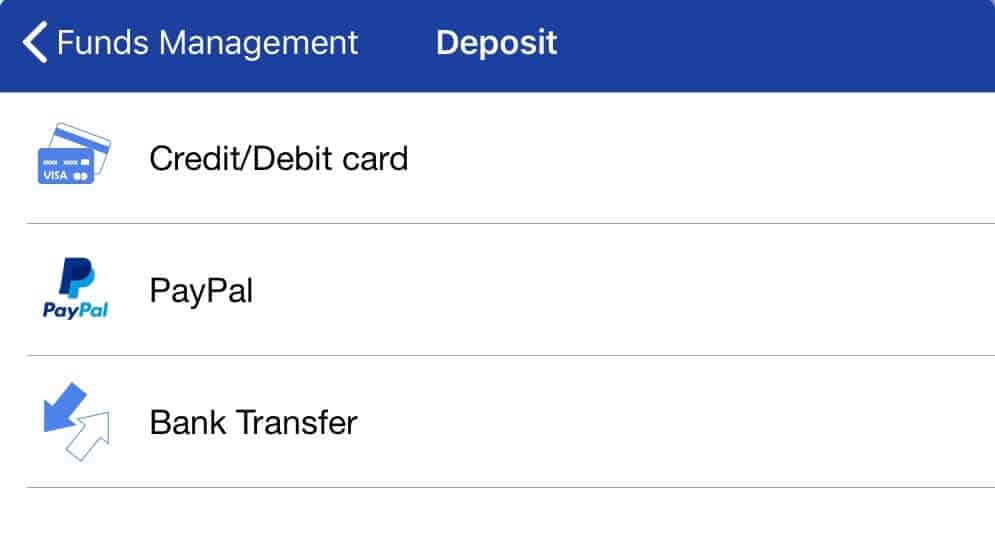 When you are comfortable with the platform and feel ready to trade with real money, deposit funds. Plus500 counts with credit/debit card, PayPal and Bank transfer as payment methods.
Step 3: Verify your account
You will then be asked to verify your account by providing proof of id, address, as well as phone and email verification.
Step 4: Buy Alphabet stock
Plus500 offers a wide variety of CFDs on investment instruments, including stocks, ETFs, indexes, forex and cryptocurrencies. Options are also available for the advanced investor. Query Alphabet and the price quotes for the stock, as well as put and call options, appear on the screen.
All stock information and the Buy/Sell commands are displayed on the general stock page for the serious trader who wants to execute quickly. The bottom half of the page displays the price chart and provides access to a broad selection of technical analysis indicators.
80.6% of retail CFD accounts lose money
Should you invest in Google? 
Pros to buying Google stock
The world's favourite search engine is powered by multiple business lines today. The majority of revenues, though, still come from gobbling up global ad spend revenues. Google's ad revenues have been growing at an annual rate of 14 percent over five years. When deciding whether to invest in Google stock, you should consider all these key growth drivers:
✅Dominant share of global digital ad spend market – As the $273 billion global digital ad spend market doubles by 2022 (eMarketer.com), Google will gain the lion's share of the revenues. The search engine giant commands over 80% of the global desktop search engine market and 95% of the global mobile search engine market.
The other business devouring ad spend revenues is YouTube, which Google bought in 2006. Video makes up 25% of digital ad revenue. Google does not report YouTube ad revenue, though Robert Baird reports 2018 revenue to be $15 billion, about 10 percent of Google's $116 billion in ad revenues.
✅Investment in AI driving future growth – AI is behind Google's plan to take on Tesla. Google is showing off new artificial intelligence (AI) tools that will not only steer its self-driving cars but also create more value in its advertising networks. Although paid advertising click growth is strong, the cost per click (CPC) continues to decline. As one example of how AI can improve ad performance, AI bots are switching to more responsive ads as the deep learning engine identifies which ads work best with search terms.
Every month, there are stunning new [AI] applications and transformative new techniques. In this sense, we are truly in a technology renaissance, an exciting time where we can see applications across nearly every segment of modern society. Sergey Brin, President, Alphabet
True to its reputation as a big R&D spender, Google has two think tanks, Google Brain and DeepMind. Google is applying AI in applications ranging from Google Photos and Google Translate to Google Home and Waymo self-driving cars. In the cloud computing business, which is now growing faster than search, Cloud AI is making AI tools easily accessible to enterprises.
✅Google Cloud and other services  – Google Cloud uses machine learning to help enterprises make their data smarter. Number three in cloud services, behind AWS and Microsoft, and growing faster than the search biz, Google Cloud will invest billions in data centers in 2019. Google Home, which includes  Google Assistant and speakers, is another fast-growing business in this segment. Revenues from Other Services is growing and taking a slice from the ad spend share, jumping 31 percent in the fourth quarter, to 16 percent (up 1.5 percent) of revenues.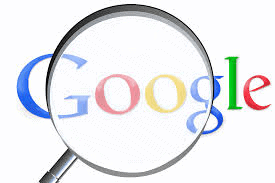 Cons to buying Google stock
❌Low revenue diversification – Ad spending, which grew 23 percent to $136 billion in 2018, comprises 86 percent of revenues. Rising traffic acquisition costs in recent years have contributed to narrower profit margins in 2018. In coming years, Google Other Services and Alphabet's other subsidiaries, especially self-driving car Waymo, will help widen profit margins.
❌Low China market share – China, the fastest growing country for digital ad spend, is the one country in which Google does not dominate the search engine market. Baidu is the search engine leader in China with a more than 80% market share, while other Chinese players make up most of the remaining 20 percent.
❌Risks of data breaches and scandals – One of Google's biggest business risks is misusing the growing volumes of data its search engine and cloud centers process. Google, like Facebook, has been involved in data harvesting scandals. In 2018, Google's foray into instant messaging with Google+ was shut down after the data of 52 million members were exposed.
Google Stock: Current Prices and Summary
Unfortunately, Google Assistant cannot tell us what Alphabet's stock price will be in one or five years. But we can make a fairly accurate prediction based on a long history of delivering consistent revenue and earnings performance.
When a stock is declining, the first question to ask is whether the cause is wider industry trends or a problem with the actual business. The first is an ideal scenario for investors to pick up an undervalued stock, and fortunately, the current situation of Google. Along with other FAANG stocks (Facebook, Amazon, Apple, Netflix, Google), Google started declining in the final quarter of 2018.
In 2018, both earnings and revenues beat analyst expectations, indicating that there are no serious problems in the underlying business. Google registered a ninth consecutive year of 20-plus percent revenue growth. Owing to its strong top-line growth, Citi has just made GOOG its favourite Internet stock pick. After reporting fourth quarter revenues in February, Alphabet was trading at a price-to-earnings ratio of 22, below its 5-year average of 30. Its price-to-future earnings – analyst estimates of future earnings – was also trading below its average. These attractive valuations could indicate it is a good time to invest in Google stock.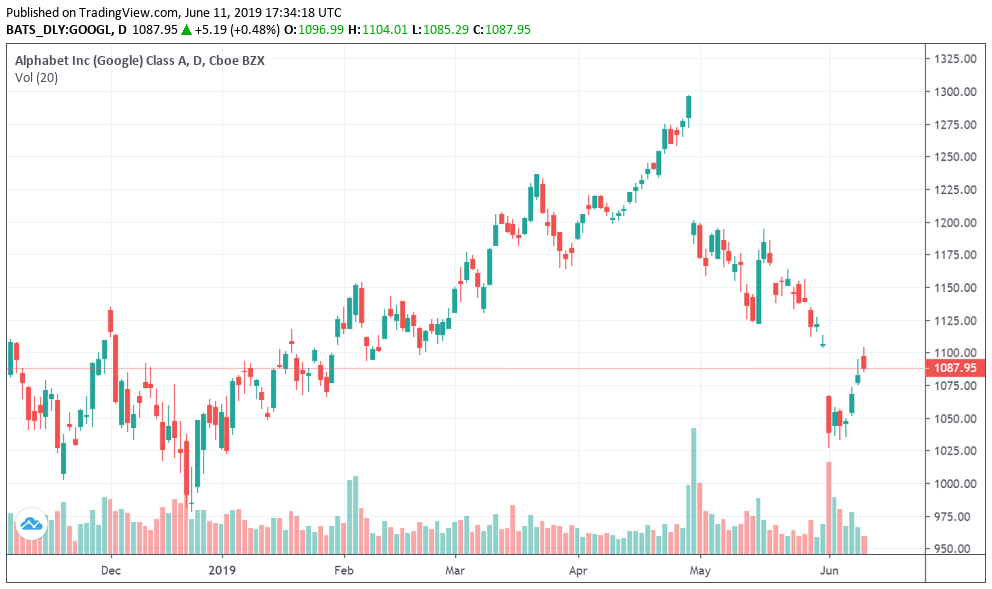 GOOG stock summary
| | | | |
| --- | --- | --- | --- |
| Price | $ 170.93 | Daily high | $ 171.44 |
| Volume | 18963658 | Low | $ 169.50 |
| Variation | 12:51 | Opening | $ 169.71 |
| + / -% | 00:30% | Day before | $ 170.42 |
A Brief Overview of the History of Google
Google was created in 1998 by two Stanford university students, Larry Page and Sergey Brin, who created a page rank algorithm that produced more accurate search results than other search engines. Once Stanford's search engine was made available to the general public, it quickly took off. As search volume soared, Google applied a click-through ad model that used keywords to attract browsers to web pages. This ad spending model now produces $100 billion in annual revenues for Google.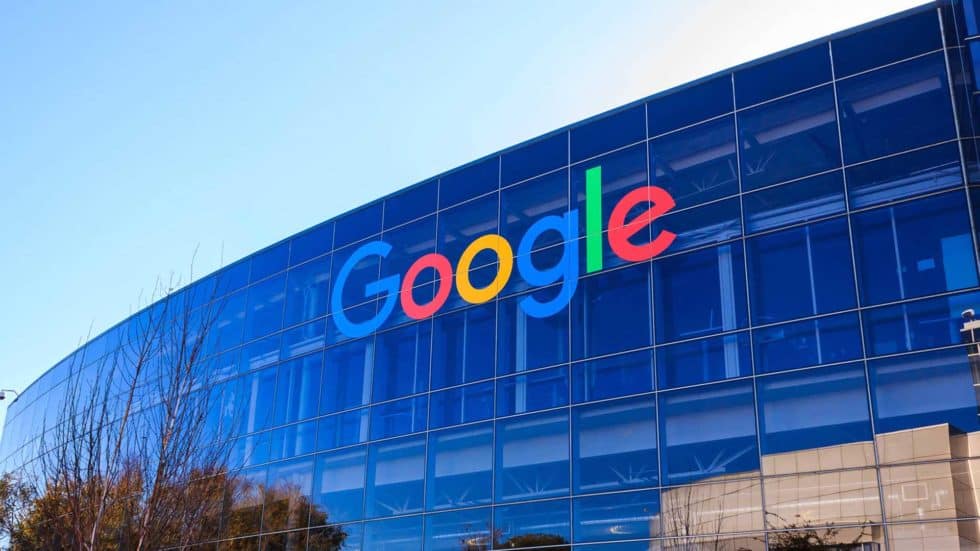 Google quickly established itself as a leading research and development technology lab by making developing innovative research part of its corporate culture. Notably, the search engine empowered employees to spend part of their time developing their own favourite research projects. Under a division called Bets, many projects have both flourished and failed. Successful projects have quickly become market leaders, including leading internet browser Google Chrome, mobile operating system Android and cloud computing player Google Cloud. In 2015, Google placed all of its businesses under the corporate structure Alphabet in order to focus more resources on developing new business lines.
2019 – Other services growth
The average 2019 forecast for Google stock is $1,350, with an estimate of $1,100 on the low end and $1,500 on the high end. The company that keeps finding better ways to organize and monetize online information will continue to record strong growth from search and non-search businesses. In 2019, the stock price should reflect higher growth in Other Services businesses. These include Google Cloud and Google Home. Google will spend $13 billion on US data centers this year on its cloud business. It has an enviable advantage in the smart home market with Google Assistant, which is already installed on over 400 million Android mobile devices and hardware products. Google's Android operating system has an over 70 percent mobile device market share. Google Home Mini is the best selling smart speaker. Median stock growth is expected. 
2020 – Growing pains
Alphabet's ongoing challenge is rising costs. Not coincidentally, research and development costs have doubled to $6 billion in a little over two years. This coincides with the restructuring of Google under Alphabet, whose very purpose was to funnel more resources towards developing innovative new products. Advertising costs will continue to rise. Revenue growth will be strong in 2020 but profit margins will continue to be squeezed until more of Alphabet's projects drive out of the lab. Analysts expect earnings growth to decline slightly. This could be an opportunity to buy Google shares. Modest stock growth is forecast. 
2021 – Alphabet sings
Google's higher profit margin Other Services revenues from Google Cloud and Google Home could take more than 20 percent of revenues by 2021. Alphabet will start generating revenues from new product rollouts. Google X's plans to suspend internet antennas 60,000 feet in the sky from helium balloons is no longer a pie-in-the-sky idea. Kenya is the first installation for Loon. By 2021, this business should be a revenue generator. The drone delivery service Wing has deployed in Finland. The 11.2 billion drone market in 2022 will grow at a CAGR of 21 percent to $29 billion by 2027 and Google Wing is sure to have a slice of it (ResearchandMarkets). 
2022 – Smart homes and cities
Other Services revenues and profits keep growing. Residents could start moving into Sidewalk Labs 12-acre connected city in Toronto this year. Whether or not Alphabet succeeds in its request to collect $6 billion in property taxes over 30 years, the connected city will be a big boost to Google Home sales. Google has 34 percent of the smart speaker market, which is expected to more than double to $27.8bn by 2022 (IDC). The global smart home market will be worth $55.5 billion (Statista) this year. The global economic slowdown, though, could contribute to modest stock growth. 
2023 – The self-driving car
Alphabet subsidiaries Waymo, Wing and Loon will start taking a larger share of revenues. As Waymo officially launched with its commercial taxi service in December 2018, analysts enthused that the driverless car could make up most of Alphabet's revenues in a decade as 600,000 cars hit the road. UBS valued the taxi service revenues at $118 billion by 2030, not including commercial delivery or logistics. Waymo could gain synergies from its investments in Lyft and Uber. Waymo will generate $1 billion in annual revenue by 2020 and $50 billion in annual revenue by 2029, estimates Bank of America. Strong revenue and stock growth is forecast. 
Conclusion
So, should you buy Google stock? Can Alphabet be as successful in autonomous cars, flying drones, and floating internet services as it has been in the internet search and browser businesses?  We think Google's parent's high spend on research and development will translate into high revenue and earnings growth long term.
When you are ready to buy Alphabet stock, we recommend doing so via a regulated online broker such as Plus500 if you're a UK customer, and Stash Invest for U.S. customers.
Stash Invest - Invest in stocks with just $5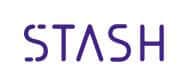 U.S. friendly stock broker
Fractional shares available - invest in stocks with just $5
Fees as low as $1 per month for basic banking and personal investing
Build a portfolio of stocks and ETFs for free
$50 bonus available when you deposit $300 within 30 days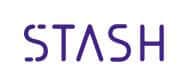 Plus500 - No.1 stock broker for non-U.S. customers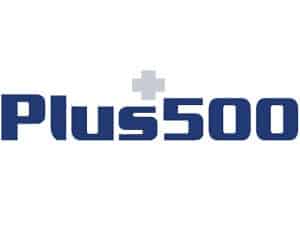 Lowest spreads in the market
No commissions on trades
Listed on the stock exchange and FCA & CySEC regulated
Advanced stock analysis tools including historical charts, news, and realtime prices
Over 2,000 shares to buy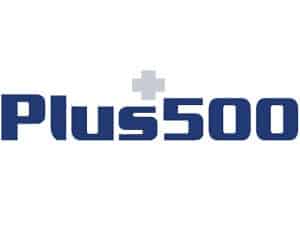 75% of retail investors lose money when trading CFDs with this provider.
FAQs
When did Alphabet Inc. become the parent of Google?
In 2015, Google Inc. formed a new holding company Alphabet Inc. Alphabetnow trades under the Google stock symbol GOOG. Google is now a subsidiary of Alphabet, along with companies started by Google, includingCalico, Chronicle, Capital G, Verily, Waymo, X, GV (formerly, Google Ventures), and others. A dedicated management team can now focus on the core business of each subsidiary – for example, Google on the internet search and related businesses.
Does Google pay a dividend?
Growth companies return value to shareholders in the form of increases in stock value and invest cash flows in acquisitions to sustain growth. Google has made over 200 acquisitions over the decade. Over the last 10 years, an investment in the S&P 500 with dividends reinvested would have returned 15.5 percent whereas GOOG returned 17.1 percent over the same period.
Why is Google called the Search Giant?
Google has a 92.25% share of the global internet search market, followed by Bing (2.41%), Yahoo! (2.07%), and YANDEX RU (0.63%). Google processes 3.5 billion searches a day, or 1.2 trillion searches a year. A Google search produces 1.2 million references to Google as the search giant.
How do I invest in the FAANG stocks?
Indexes and ETFs provide a cheap way of getting diversified exposure to five of the highest performing technology stocks, known as FAANG (Facebook, Apple, Amazon, Netflix, Google). Many ETFs and indexes have a heavy weight in the FAANG stocks, including the NASDAQ-100 Tech and the NYSE FANG+ Index (NYFANG).
Where and how can you buy Google stock?
You can buy Google stock from online stockbrokers. eToro and Plus500 are examples of online broker platforms where traders buy and sell Google shares. After signing up online, type in the GOOG ticker, place your order and you will become an owner of Google shares.
A-Z of Stocks