Initially, the debit card method was not widely accepted for Bitcoin purchases due to fake chargeback claims leading to scams where users received Bitcoin and later initiated were a payment reversal, keeping both their coins and their fiat currency.
Nowadays, there are a number of ways to buy BTC with debit cards, and a plethora of platforms to choose from.
In this guide, we will explore the top sites to consider, step-by-step tutorial to making your purchase, and how to avoid paying large deposit fees.
Where to Buy Bitcoin with Debit Card
With so many cryptocurrency exchange to choose from, where do you get started? Below, we list the top sites that accept debit card payments on Bitcoin purchases at no additional fee.
eToro: Buy Bitcoin in the UK with a Debit Card Instantly
The best platform to buy Bitcoin with debit card is well-known regulated broker and exchange eToro. Launched in 2006, eToro is regulated by several financial authorities and is a very reputable choice for buying bitcoin outright or trading BTC CFDs with leverage, with the added bonus of social and copy trading, allowing beginners to copy successful bitcoin investors' portfolios.
If buying bitcoin outright, the process is very quick. After buying bitcoins, your tokens will be deposited directly into your bitcoin wallets. eToro also has their own crypto wallet known as eToroX where you can store your tokens free of charge.
When it comes to debit card transaction safety, eToro has partnered with a renowned payment system known as Simplex.
In terms of trading fees, eToro charges on the spread. Spreads vary from 0.75% and 3.45% on cryptocurrencies. Because Bitcoin is the most popular coin, it is also more stable and has the lowest spread.
When it comes to transaction fees, eToro charges 1% and an additional 4% is charged by Simplex on debit card purchases. Therefore, the overall fee per transaction is 5%, which is fair compared to other exchange sites. eToro also providers a much safer option, by being regulated and the platform also offers the added security blanket of a fund protection up to $80,000. This means that, in the case of any security hack or breach, your investment will be protected. This is definitely something to consider, especially if safety is important to you.
eToro is also the most convenient way to buy BTC with debit card, as your coins will be available instantly and you will be able to avoid the long KYC & verification process (on Coinbase, account verification can take up to 3 days). That is, unless you are buying large amounts of Bitcoin, in which case, you will be required to upload documentation. eToro is also available in various countries across the world and accepts U.S. customers.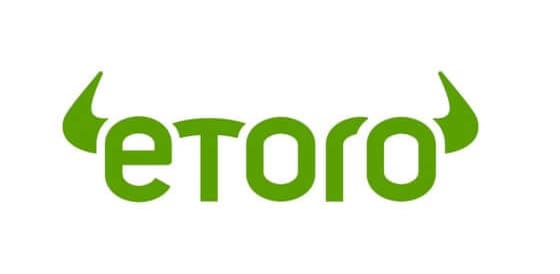 0 deposit fees
Own bitcoin outright or trade it as CFDs
CySEC, FCA and ASIC regulated
Not suitable for advanced investors
75% of retail investor accounts lose money when trading CFDs with this provider. Crypto assets are highly volatile unregulated investment products. No EU investor protection.
Plus500: Trade Bitcoin CFDs with Debit Card
If you are based outside the U.S. you can also try eToro which is open to a number of countries around the world, or the well-known CFD trading platform Plus500. It is a reliable brokerage that offers Bitcoin trading in CFDs and accepts debit card as a payment option, with no deposit fees. Plus500 was established in 2008 in Israel but has expanded to other countries around the world.
The site is regulated by various international financial authorities such as the UK's Financial Conduct Authority (FCA), Australian Securities and Investment Commission (ASIC), etc. This means that it is secure and will not sell your information to third parties. Your funds are also guaranteed to be safe.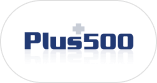 Regulated by industry-leading jurisdictions
Intuitive web and mobile platform
Two-factor authentication for improved safety
Customer support does not feature phone support
70% of retail investors lose money when trading CFDs with this provider.
Coinbase: Best Place to Buy BTC with Debit Card for Beginners
Coinbase is one of the biggest crypto exchange sites in the industry, with over 20 million customers worldwide and has transacted over $40 billion already. The site features a user-friendly interface that makes it easy to navigate even for beginners.
After creating a Bitcoin account, you will start to buy bitcoin in small amounts to raise your limit. To raise your limits, you need to verify your personal information and phone number. For instance, verified US residents can transact up to $25,000 in a day. However, they have to verify their phone number, photo ID and personal information.
At first, the site was only available in the USA, UK and Canada. Over the years, Coinbase has spread its services, and it is now available in more than 103 countries and is planning to expand to more countries.
The site is extremely safe to buy bitcoins using debit cards. It involves a two-factor authentication where you will be required to provide a second device to receive a code. Also, if in case anything happens to your funds, the company is privately insured.
Although Coinbase offers reliable services, the biggest issue is the customer support. When you send a request, you should expect a response in 1-3 days. However, you should describe your issue as clear as possible.

High buying limits
User-friendly interface
Instant buy option through debit card
Unreliable customer support
Libertex: MT4 Bitcoin Trading Site
Libertex is another giant in the world of crypto exchanges. It was established in 1997 and is a regulated broker by CySEC and FSA. The exchange offers trading services through two different trading platforms. It also offers, like the other exchanges, a user-friendly interface, making it a suitable exchange for both beginners and advanced users. It allows
Libertex is only for trading Bitcoin CFDs. To be able to start trading, all you have to do is sign up, access the trading platform with the list of all the instruments available. You can then type in the asset you are interested in, in this case Bitcoin. Once you've selected it you can analyse the price trend and decide whether you want to buy or sell.
A great aspect of Libertex is that it does not have spreads on its assets and commissions start from as little as 0.006% per trade, meaning that the trading fees are very limited. In terms of transaction fees, Libertex only charges a one euro fee for VISA which is very low, especially if you make transactions of significant amounts. The minimum amount you can transfer is 10 euros and the maximum is 10.000. Transactions are processed between 3 and 5 working days.
According to their website, Libertex has 2.2M clients and operates in 40 countries.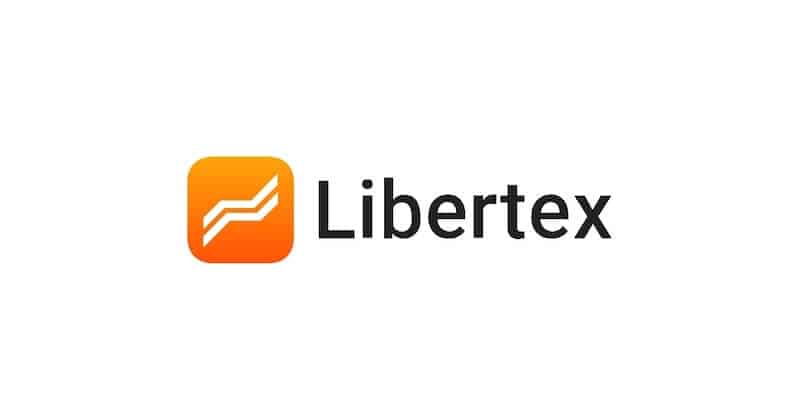 MetaTrader4 available
User-friendly interface
It is regulated by the FCA and CySEC
Only has one account type
How to buy Bitcoin with Debit card
eToro is the best crypto platform for US and non-US residents to buy BTC with debit cards. Visa, Mastercard, and more are all accepted and there are no deposit fees. Through eToro, you will have the choice to buy BTC outright or trade it as CFDs using leverage.
Check out below the step-by-step guide below to find out how to use a debit card to buy bitcoin on eToro.
Creating an account on eToro is simple and easy. Firstly, click on this link to go to eToro's website. Just provide your name, email address, password and phone number. You'll also need to tick the two boxes above the "Create Account" button to confirm that you've read eToro's policies.
Step 2: Verify your account
You will need to provide some personal information to verify your eToro account. Sometimes, it will take a couple of days to verify your personal information. The verification process is needed to be done before you'll be allowed to deposit money and trade with eToro.
As part of the verification process, you'll need to provide government-issued IDs, bank statement or utility bill statement as proof of identity and proof of address.
Step 3: Deposit funds using your debit card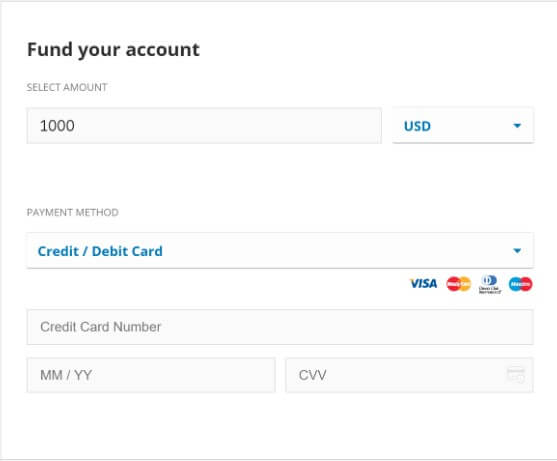 Enter your debit card information details as well as the amount you want to deposit.
Step 4: Buy bitcoins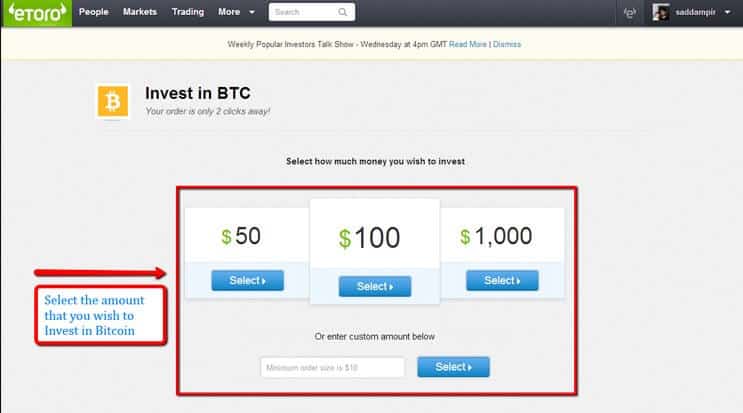 Select the amount of bitcoin you would like to purchase. You'll instantly get your bitcoins in your exchange wallet.
75% of retail investor accounts lose money when trading CFDs with this provider. Crypto assets are highly volatile unregulated investment products. No EU investor protection.
Bitcoin debit card fees
The fees involved in buying bitcoins using a debit card depends on the crypto exchange platform you'll choose.
In most cases, crypto exchange platforms charge a percentage of the amount involved. Some of them charge a small percentage of only less than 5%. However, some sites charge a high fee of even up to 10%. Therefore, be careful when choosing an exchange platform when buying bitcoins.
Bitcoin debit card safety
The process of buying bitcoins using a debit card is similar to purchasing anything online wherein you will be required to provide your card information.
Since cryptocurrencies have become a widely accepted method of payment, there is a high demand for bitcoins. As a result, there has been an increase in bitcoin exchange sites. Unfortunately, some exchange sites are scams and have been designed to harvest private information such as debit card details. So it is vital to choose a reputable and reliable exchange site.
Although many investors use cryptocurrency exchanges like Binance and Coinmama to buy bitcoin with debit card, we would not recommend it. The reason for this is that these platforms are largely unregulated, and prone to security hacks. This could lead you to lose your investment. We would instead recommend you use secure, regulated platforms like the ones listed in this page.
eToro is a highly secure crypto exchange platform and is definitely our recommended choice considering that it also has CySEC & FCA licenses.
Which debit card should I use for buying bitcoin?
All debit cards work the same and function like a written check. When you use a debit card to purchase bitcoins, the amount will be deducted directly from your account.
The most common types of debit cards used to buy bitcoins include VISA, Mastercard and American Express. Prepaid debit cards are also accepted. Before you choose a bitcoin exchange site, you should look out if it supports the type of debit card you are using.
How to Buy bitcoin with debit instantly
The process of buying bitcoins using a debit card depends on the crypto exchange site you're using.
On some sites, the process is instant, and you receive the bitcoins you have bought in your wallet immediately. However, on some sites, you will have to wait for a few days for the process to complete. By using eToro, you can buy bitcoins in a matter of hours.
Can I buy Bitcoin with debit without ID or verification?
Yes. You can buy bitcoin with a credit card or debit card without ID by using cryptocurrency exchanges like Coinmama. You can also use bitcoin ATMs and person-to-person cryptocurrency exchange platforms.
Most bitcoin exchange sites however require users to go through a verification process. Having said that, there are certain sites that will allow you to buy bitcoin with debit card without verification. For example, eToro does not require users to go through the KYC and verification process unless they are buying a large amount of bitcoin.
Conclusion
Bitcoin has made it possible to transact anonymously. When it was launched, the value of a single bitcoin was low, and most people did not embrace it.
Within a short time, its popularity grew tremendously and became an accepted mode of payment. Initially, it was difficult to purchase bitcoins using debit cards due to the issue chargeback. Since significant measures have already been adopted, it is now easy to buy bitcoins using debit cards. And to make your life even easier you can even buy Bitcoin with PayPal.
Check out now one of the crypto exchange platforms we've discussed above so you can start buying bitcoins using your debit card.
Best Platform to Buy Bitcoin with Debit Card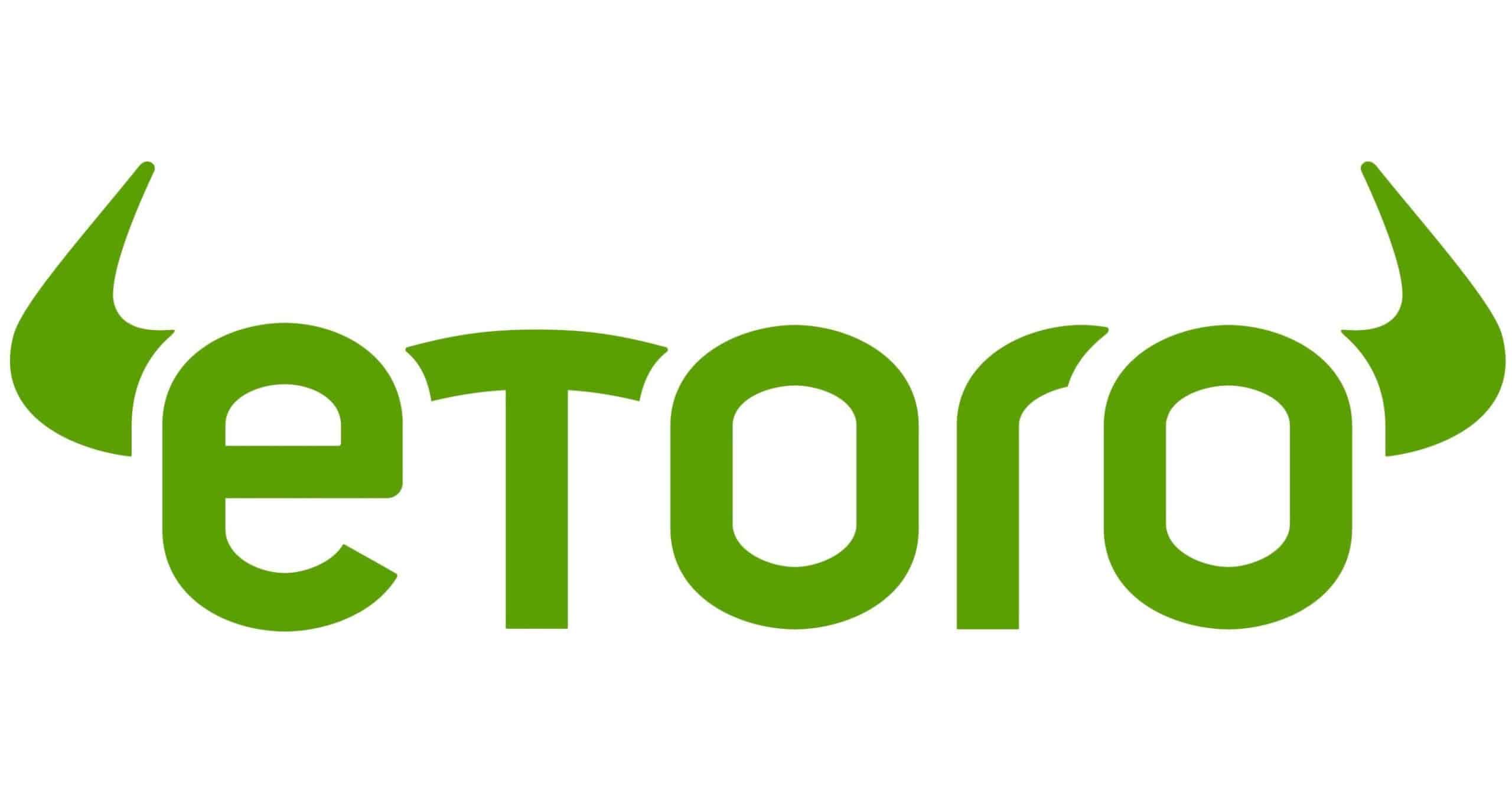 15+ Cryptos + Wallet Available
Debit Card Available
CySEC & FCA regulated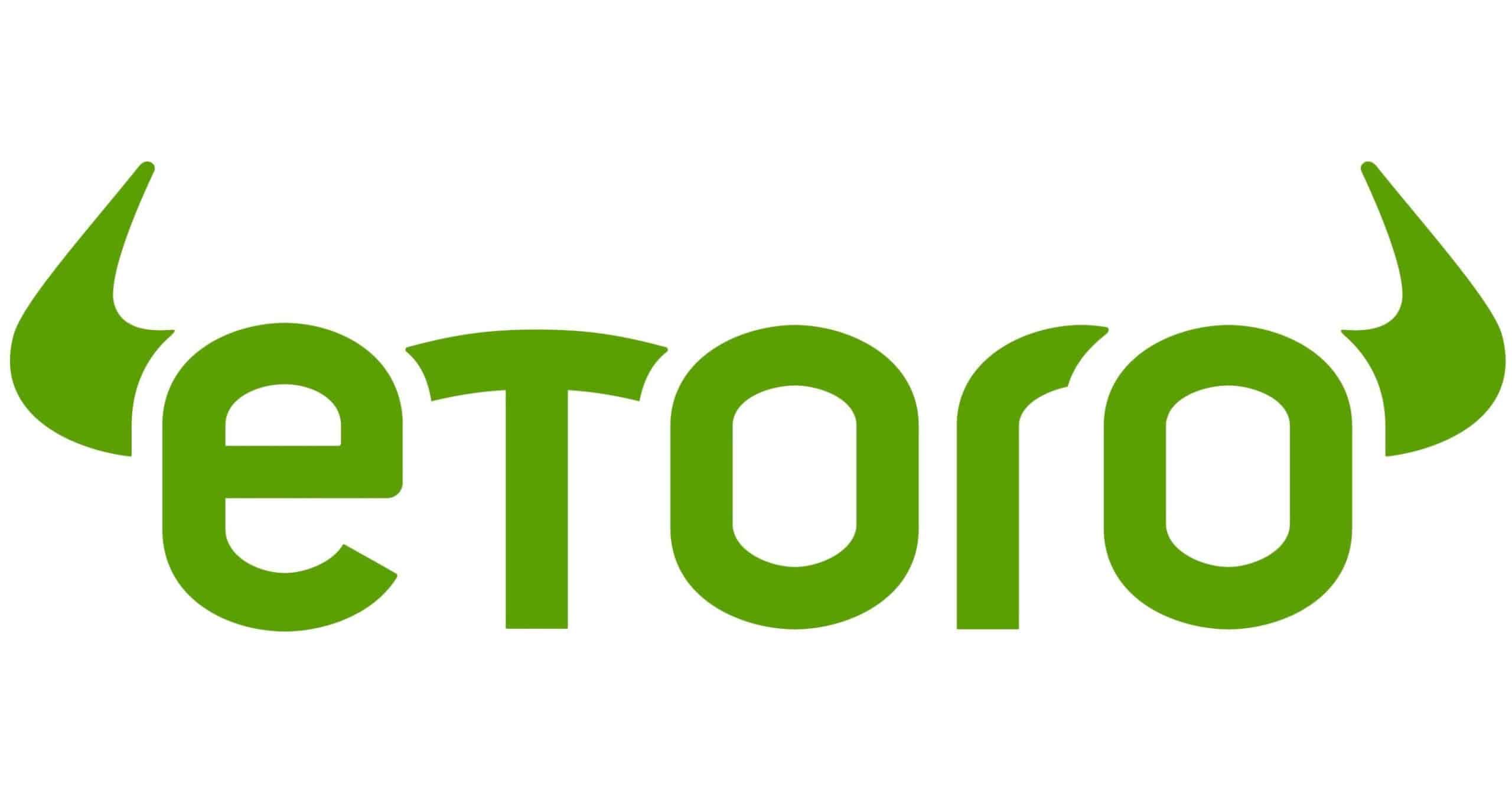 75% of retail investor accounts lose capital when trading CFDs with this provider. Crypto assets are highly volatile unregulated investment products. No EU investor protection.
What is bitcoin?
Bitcoin is a decentralized currency that enables people to exchange value anonymously. Being decentralized means that there is no central authority and middlemen to control the currency.
Can I use my debit card to purchase bitcoins?
Initially, most exchange sites did not accept debit cards as a method of purchasing bitcoins. Now, it is possible to buy bitcoins using your debit card.
What is a cryptocurrency exchange site?
This is a website that will enable you to buy various digital currencies such as bitcoins using fiat currencies.
Are my credit card details saved in the bitcoin exchange site?
Most people are afraid of using their debit cards to purchase bitcoins because of the privacy issue. When choosing a crypto exchange site, make sure that it employs strict privacy confidentiality.
How long does it take to get my bitcoins after buying using a debit card?
Some bitcoins exchange sites allow you to buy bitcoins instantly. However, on other websites, you will have to wait for a few days.