About Inside Bitcoins
Inside Bitcoins is a dynamic news source for cryptocurrency, blockchain technology, and the smart economy. Founded in 2015, Inside Bitcoins seeks to be a balanced and informative voice in the blockchain industry providing useful reviews, articles, and tutorials. Inside Bitcoins covers the story from underground technology to mainstream adoption.
Editorial Policy
Inside Bitcoins' journalists follow industry best practices, seeking to portray unbiased analysis of blockchain and cryptocurrency news. Each post is fact-checked, with sources cited, and all published works pass through at least one editor.
Our editorial team has representatives in Europe and the United States. We strive to report important news in a timely manner, while always working to communicate the nuance that places each news item in its proper context.
Meet the Writers
Luca Polizzi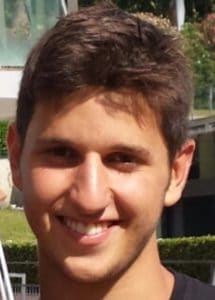 Luca has recently started working as a Freelance Writer for InsideBitcoins. In the past, he contributed with other online publications in Italy, Denmark and United Kingdom. He has a BA in International Relations and MA in Media, Journalism and Globalisation. Personal interests include sports, such as tennis and Olympic diving, but he also very much enjoys reading and writing of course.
Contact Us
If you'd like to contact us for an advertising partnership or to contribute to our site, please email us on the form below or by e-mailing hello@insidebitcoins.com