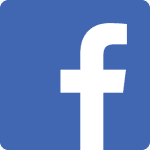 The world's largest social media network is making it easy for any Facebook fan to buy and sell products in lucrative markets like China where more people WhatsApp than Facebook. The move to link shopping across its popular Facebook, Instagram and WhatsApp social networks is one of the best stories created by Facebook. Following the company's biggest data privacy scandal, Facebook stock is rebounding as Facebookers socialize and shop.
This guide looks at how to assess Facebook's future growth opportunities, value Facebook stock, and find the best Facebook stockbrokers as the social media giant adopts new global privacy standards.
[finixio-partner-table id="226728″]
Should you invest in Facebook?
Facebook shares are a 3-in-1 deal in tech stocks. If you become a Facebook shareowner, you will not only invest in Facebook shares but also popular social networks Instagram and WhatsApp. The downside is, the value in the other networks has been lost in the mammoth Facebook social network. Anchored by Facebook Marketplace, Facebook is integrating shopping, payments and advertising across all three social networks globally. That means a big brand advertiser or small e-commerce business can sell and leverage network effects across 3.5 billion daily active users.
su_quote] Increasing commerce on Instagram, Facebook and WhatsApp, I think, is one of the most exciting product opportunities that we have in all of these products and a big business opportunity as well. Mark Zuckerberg, Chairman and CEO, Facebook [/su_quote]
Unlike Amazon Marketplace, selling products on Facebook Marketplace is free. Shopping is another way for Facebook to increase user activity and collect more valuable advertising data – Facebook's most valuable asset. But when misused, this customer data is also the greatest threat to Facebook. A Facebook data privacy scandal in March 2018 took $360 billion off the value of GAFA (Google, Amazon, Facebook, Apple) stocks by April. Only the Amazon stock price was up in 2018 (28 percent). Facebook's 5-year average stock returns of 19.6 percent outpace the internet industry, but the social media giant needs to avoid data privacy scandals to keep its 2 billion active daily users and investors.
Following key executive departures, Facebook is focused on securing data privacy while increasing user interaction and network effects, and thusly advertising revenues.
Pros of buying Facebook stock
AI-powered social interaction
As global mobile subscribership grows, the world's favourite social network is creating more ways for users to interact with each other and advertisers. Interactive videos creating a curated shopping experience are an example. Facebook users, who spend 100 million hours a day watching FB videos, can select their preferences in the video. The latest feature allows brands to turn marketing polls into interactive games.
High advertising engagement rates
Here's why Facebook's 7 million advertisers love Facebook. Over the past five years, Facebook's average ad revenue per user (ARPU) has grown at 26 percent annually (Morningstar). Brand advertising videos have a six percent engagement rate on Facebook. Facebook is releasing new and more specific ad relevancy metrics to help advertisers improve their target marketing.
Privacy and end-to-end encryption"
In an about-face, Facebook is no longer pushing users to be more open and public. Mark Zuckerberg outlined the new direction for Facebook in a privacy vision for social networks treatise in March. Data will be encrypted, securely stored, and not held beyond the time necessary. And controversially for some, Facebook and other messenger products will be intgerated.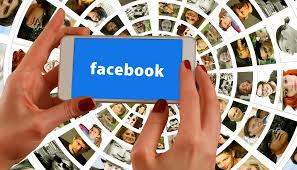 Cons of buying Facebook stock
Data privacy scandal
Facebook stock was not the only one to fall after the data breach was made public. The Facebook data scandal spread as news broke that Microsoft, Spotify and many others had access to Facebook user data. For investors, it was a good time to buy tech stocks undervalued by the scandal. Google's Google+ data leak, for example, provided an opportunity to buy Google stock at a discount. After declining for two moths, GOOG stock retraced its former highs and continued upward. But for FB stock, even fixing privacy concerns can pose stock price risk. When the General Data Protection Regulation (GDPR) was enacted with the objective of making private user data more secure, 3 million European Facebook users left.
Data privacy backlash
Facebook spending is rising as it takes actions to recover from its biggest data scandal. A #deletefacebook" Twitter campaign has been growing momentum since a Trump-related campaign consultancy accessed more than 80 million Facebook accounts. Facebook faces fines in the multi-billion dollars from the Federal Trade Commission and a slew of lawsuits. Meanwhile, US Facebook subscriber numbers have been falling for two consecutive years. Though the biggest beneficiary of lost Facebook subscribers is Instagram, a Facebook company, followed by Snapchat.
Executive exodus
Numerous executives opposing app integration and privacy changes have left the company in 2018. Chief product officer Chris Cox, one of the first Facebook engineers, resigned followed by executives of the apps he oversaw – Instagram co-founders Kevin Systrom and Mike Krieger, and WhatsApp co-founders Jan Koum and Brian Acton. The stricter controls will make data breach weary users happy.
Facebook Stock: Current Prices and Summary
Facebook mobile ad revenue, 93 percent of total revenues, blew past analyst expectations, jumping 45% to $222 billion in 2018. As Marketplace users start shopping and selling across Facebook, Instagram and WhatsApp, Facebook expects advertising revenues per user to rise. But Zuckerberg did not talk about revenues in his latest analyst meeting, but instead how Facebook was fixing privacy issues. As investors learned in 2018, privacy concerns have a big impact on Facebook stock. Facebook's price-to-earnings ratio is 22, halved from 2017. Alphabet's PE, on the other hand, is 27, down only a few percentage points from 2017, even though Google stock was hit by both the Google+ and Facebook privacy scandals. Facebook has become the bellwether stock for data privacy scandals. But investors need not fret over the privacy devaluation; Facebook set aside $15 billion for stock buybacks in 2017, and recently added another $9 billion. When the political privacy breach pulled down FB stock in 2018, the company bought back $3.5 billion of its shares.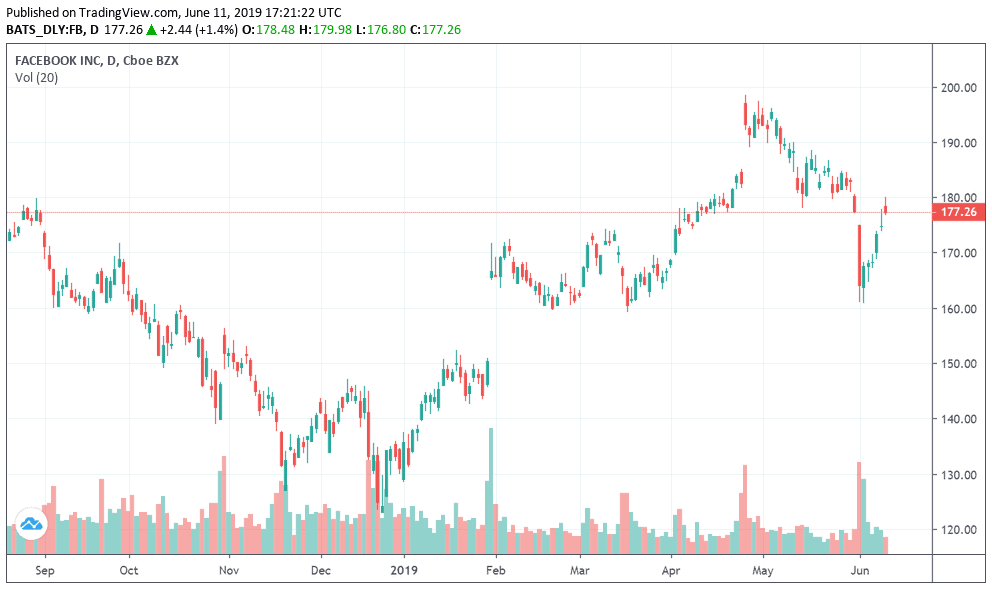 FB price quote
| | | | |
| --- | --- | --- | --- |
| Price | $ 170.93 | Daily high | $ 171.44 |
| Volume | 18963658 | Low | $ 169.50 |
| Variation | 12:51 | Opening | $ 169.71 |
| + / -% | 00:30% | Day before | $ 170.42 |
Best Facebook Stock Brokers
eToro
Markets.com
AllyInvest

Pros:

Social trading leader
Copy trading available
CySec & FCA regulated
Over 6 million users worldwide
Low fees
Paypal
Large number of stocks
Quick verification

Daytraders
Demo account
Low commissions
Good quality news flow available
Good set of analytical tools

Self-directed or management portfolio investment plans
Low trading fees
Robo-avisor features
Great mobile platform
High order volume

Cons:

Limited order types
Not many deposit options
Customer service is not very effective
Unregulated broker

Experienced investors only
Account fees
High financing rates

Spreads
• Spreads from 2 pips • Flat fee on withdrawal
•Fees are built into spread. • Spread cost : 0.35 • Unregulated broker
• Spreads from 2 pips
Number of stocks available
4,000
2,500
1,500
Financing rate
8.9%
7.9%
13.9%
Visit broker:
Visit Broker
Visit Broker
Visit Broker
How to Buy Facebook Stock – Tutorial
How to buy Facebook stock on eToro
eToro has established itself as a reputable and trusted broker among traders since it launched in 2007. The leading online broker for social trading is regulated in several jurisdictions, including by the UK's Financial Conduct Authority (FCA). Popular features include social feeds, research and One Click Trading. If you are deciding whether to buy Facebook shares on eToro, review these pros and cons.
Pros
Fast account opening process
CopyTrader™ platform
CopyPortfolios™ across an investment theme
One-click trade execution
Low fees
Low minimum deposit (200 euros)
Range of payment methods
User-friendly interface
Full BCH trading
Cons
Withdrawals can be slow
Mostly CFDs
Start trading Facebook stock on eToro?
Step 1: Register your account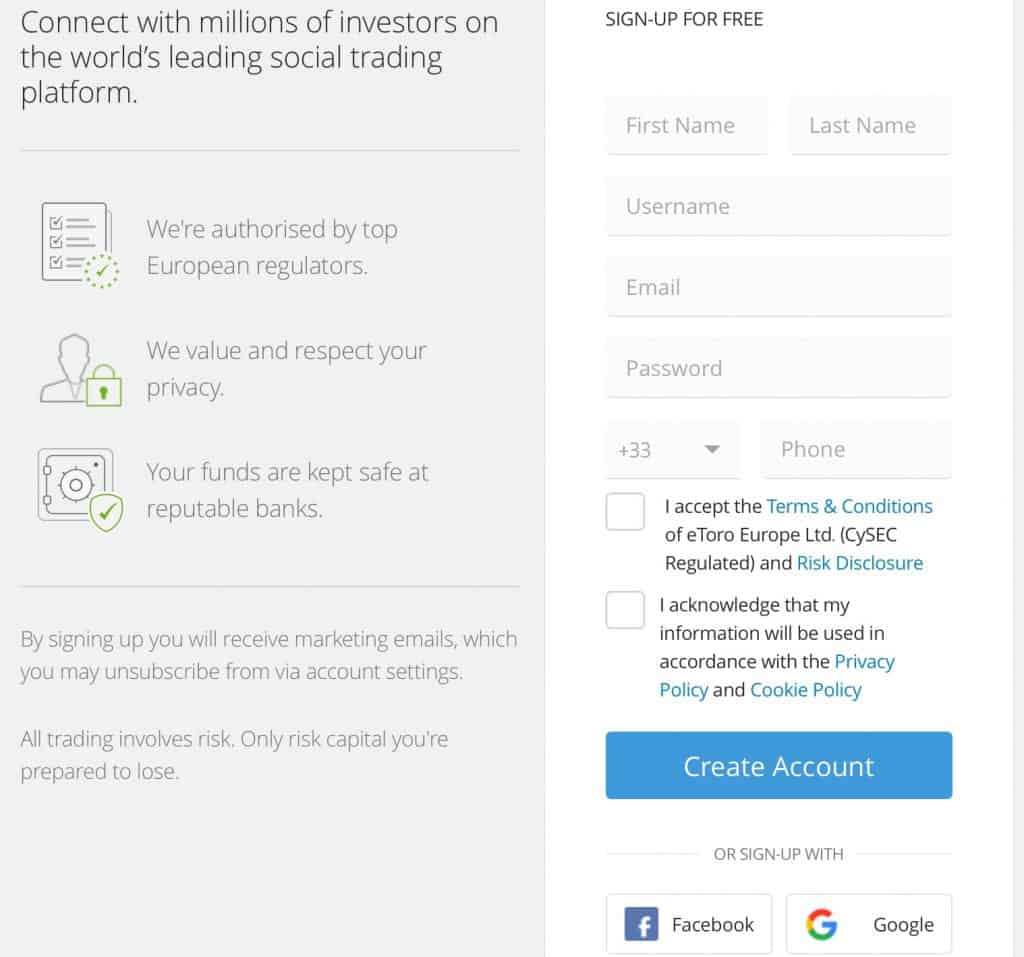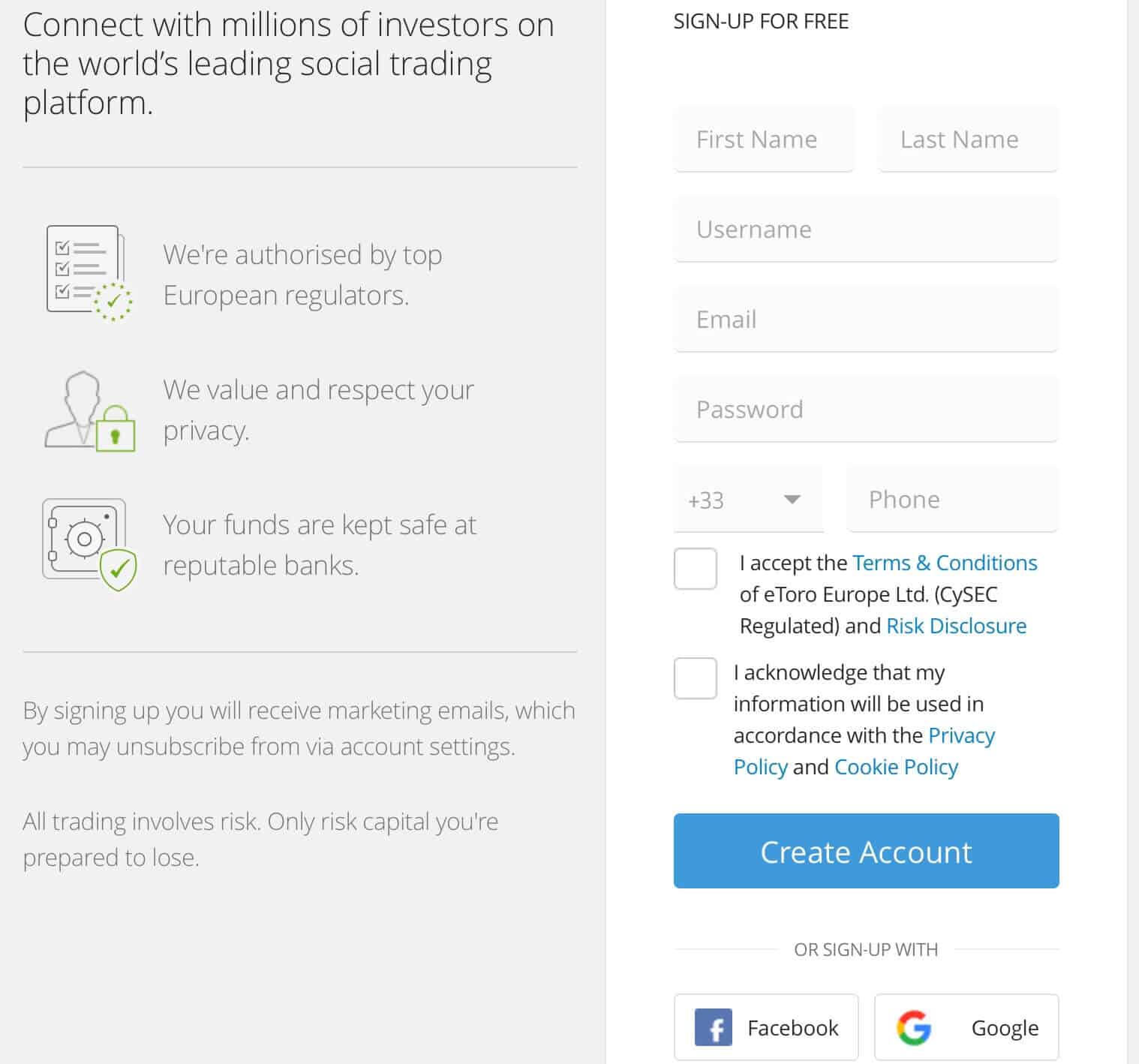 First, start by opening your eToro account here. Fill out your basic profile information. To determine your investor risk profile, you will be asked to answer a few short questions about your investment experience, knowledge and style, as well as your risk-return tolerance.
Step 2: Verify your identity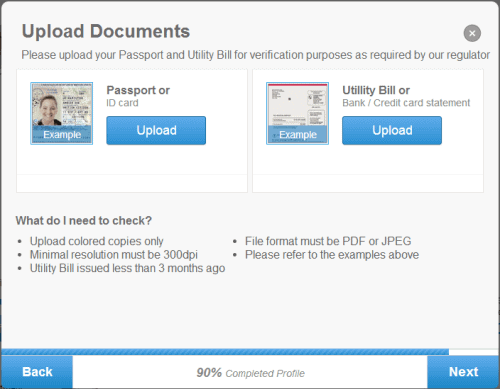 Attach and submit proof of identity for verification. US-based accounts are not accepted.
Step 3: Fund your account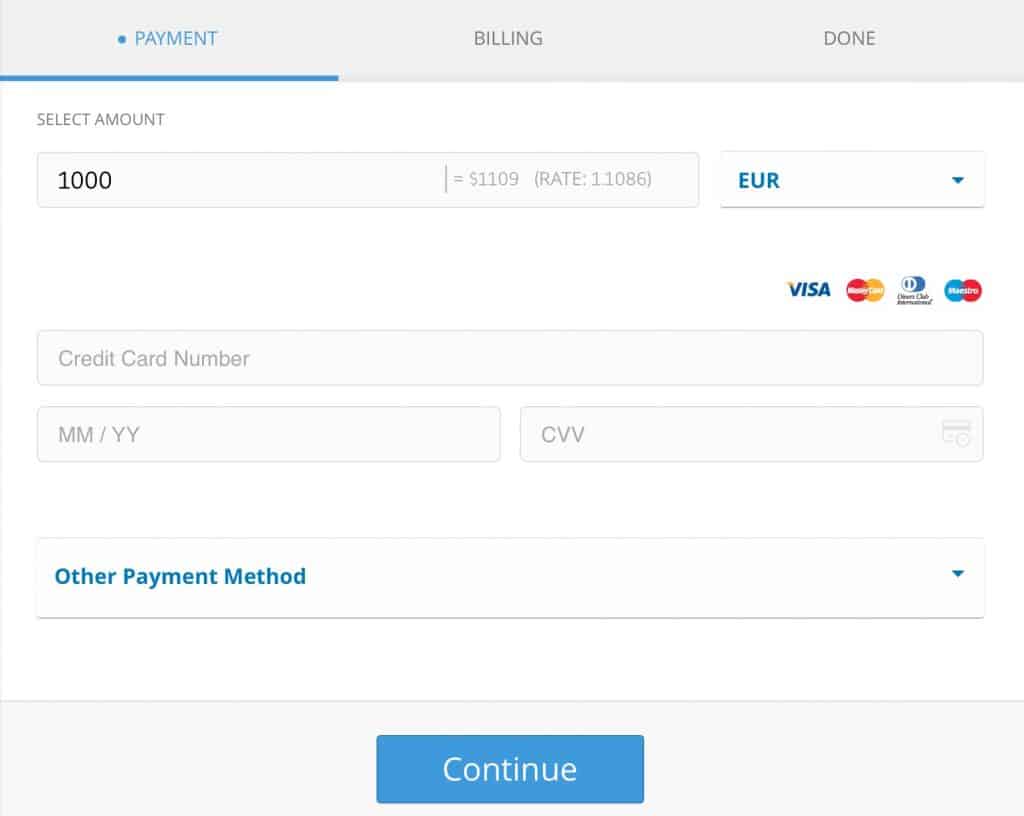 eToro provides a wide variety of payment methods. Check to see if your preferred method is available in your country.
Step 4: Trade Facebook stock
On eToro, you can invest in Facebook through traditional securities trading and social investing. To help you choose the best investments for your risk profile, eToro assigns the portfolio of every trader a risk score based on the volatility – average daily price movement – of the instruments invested in on a scale of 1–6, 6 representing the highest risk.  Here are three ways to invest in Facebook stock on the leading social trading platform.
Step 4A: Place a Facebook stock trade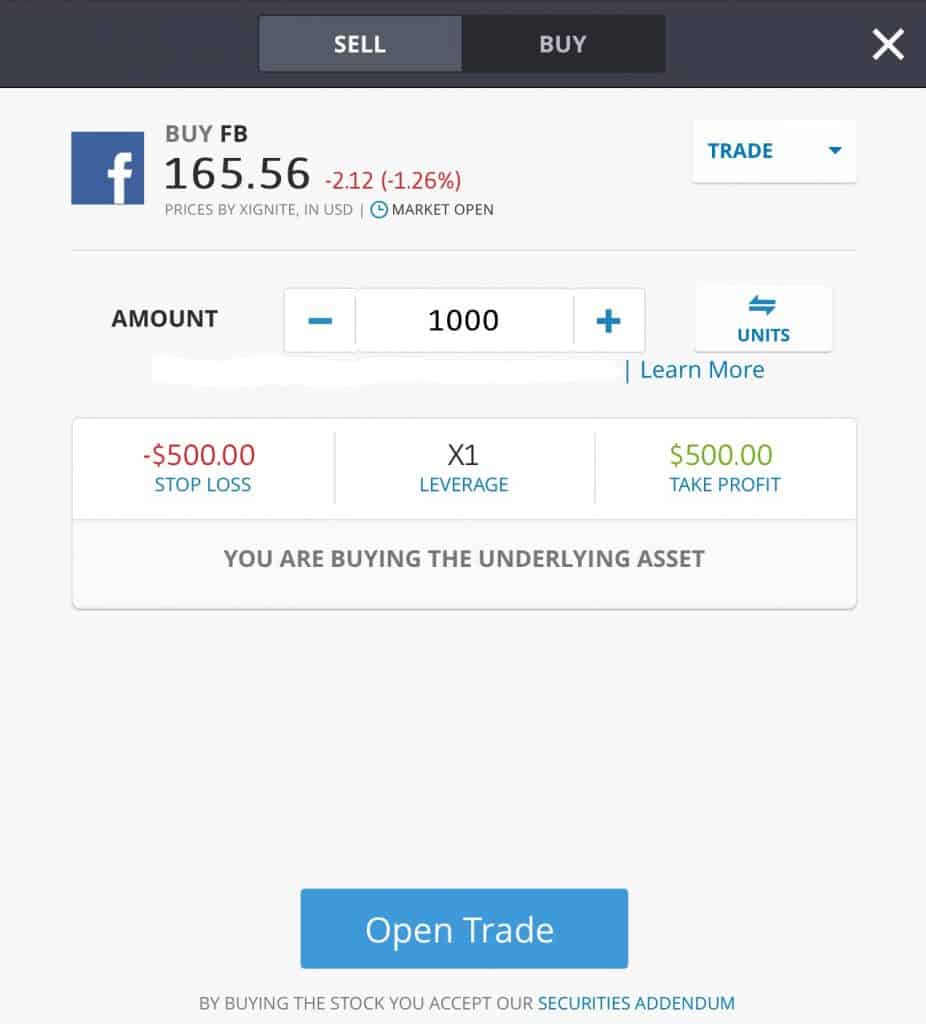 Click on Trade. Select Market (current price) or other price level you want to enter the market at. Enter the amount you want to trade and leverage (X1, X2, X5). Your Stop Loss and Take Profit levels are preset by you. You can also set up a One Click Trade option and preset the above parameters. (The Facebook stock profile page provides social feeds, stats, charts and research. Social feeds often provide helpful technical analysis tips and updates on how a stock is trading relative to its peers.)
Step 4B: Place a CopyTrader™ trade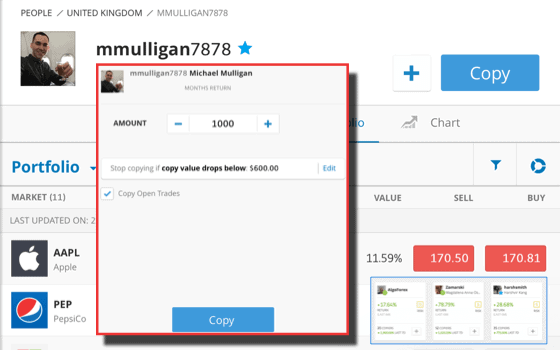 Choose from the selection of copy traders by reviewing their risk score, trading performance stats, charts, and portfolio. Also check out the traders on the Editor's Choice List. Copying a portfolio that holds Facebook is a way to buy Facebook stock and diversify risk. Click Copy. From the copy trade box, choose the amount you want to trade and the copy trade stop limit. Press Copy.
Step 4C: Place a CopyPortfolios™ trade
Choose a portfolio among dozens of investment themes. CopyPortfolios™ copies multiple portfolios and traders following that theme. We chose the NASDAQ100 theme portfolio, which has a  high Risk Score of 6. Since Facebook is a top holding of the NASDAQ100, the index is another way to invest in Facebook stock.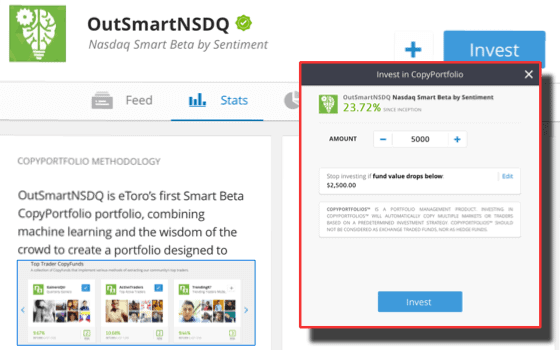 Review the risk profile and portfolio performance. Click on Invest. From the Invest box, choose the amount you want to invest and the stop investing limit. That's it! To open your eToro click here.
How to buy Facebook Stock on Markets.com
The official online broker of the Arsenal Football Club provides all the basic tools and education a retail trader requires. markets.com is owned by Playtech, a public company listed on the London Stock Exchange. Like its PlaytechOne one wallet – the one account solution for playing on casino, poker, sports and other gaming sites – markets.com seeks to provide quick and easy access to  a good range of investment products. If you are deciding whether to buy Facebook shares on  markets.com, review these pros and consumer.
Pros
Day traders
Demo account
Low commissions
Good quality news flow
Good set of analytical tools
Cons
Limited order types
Not many deposit options
Customer services not very effective
Unregulated broker
Start trading Facebook stock on markets.com
Step 1: Register your account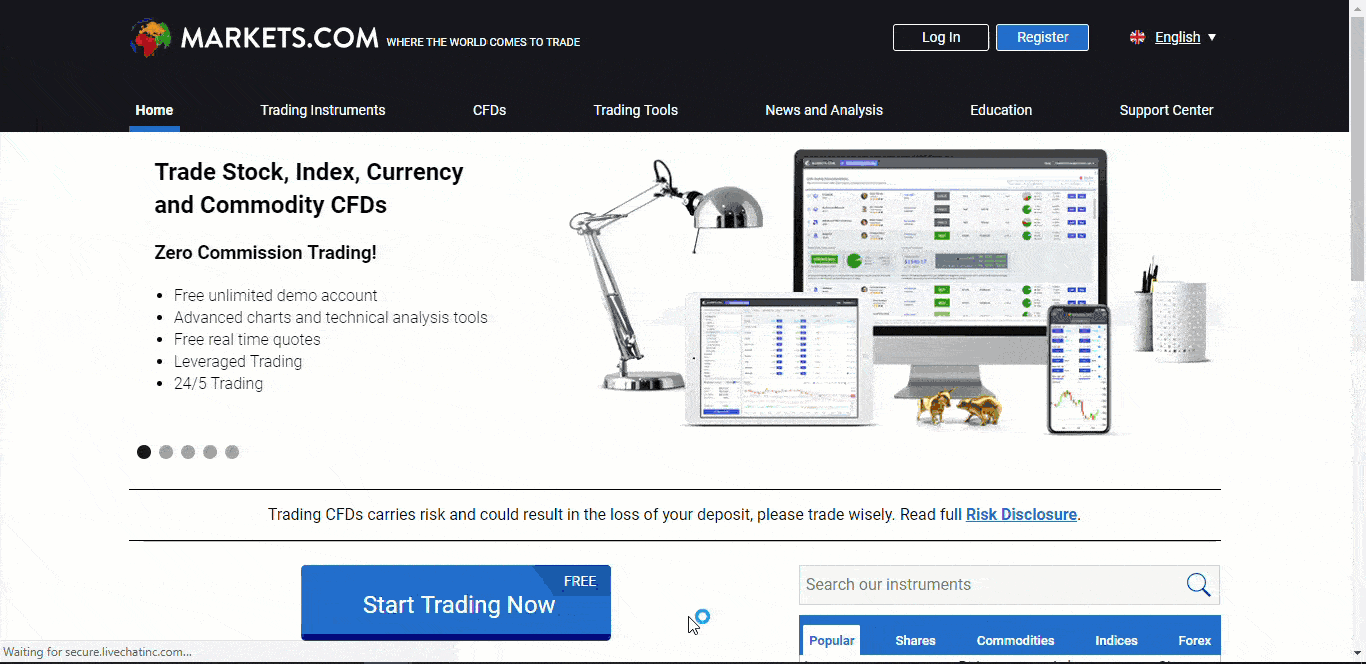 You will be prompted to download the markets.com mobile app to register. After filling in basic profile information, a brief questionnaire on investment experience and knowledge, as well as income and assets, will determine your trading level and leverage. 1:30 is the leverage for the average retail investor. So with a $500 deposit, you can trade up to $15,000.
Step 2: Fund your account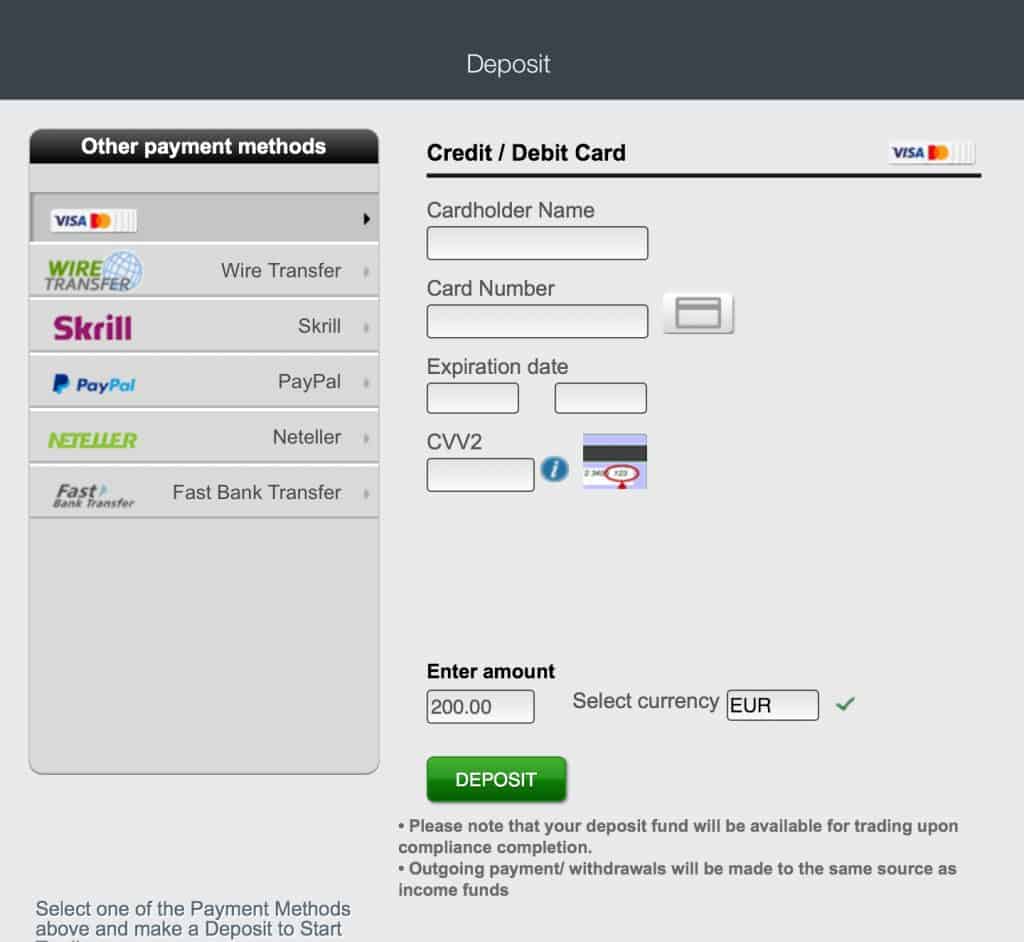 If depositing by credit card, you will need to first have it verified. Click on Verify Credit Card on the My Account Page.
Step 3: Verify your identity

Attach and submit proof of identity and a utility bill for verification. Residents of the USA, Canada, Australia, Hong Kong, Japan and some other countries are restricted.
Step 4: Trade Facebook  stock
On Markets.com, you can choose to invest in Facebook stock, or a wide range of ETFs and indexes with exposure to major technology stocks. Other securities include forex, cryptocurrencies (a handful of majors), bonds, blends, and grey markets in Uber and Lyft ahead of their IPOs. Trending Now displays a list of top moving stocks.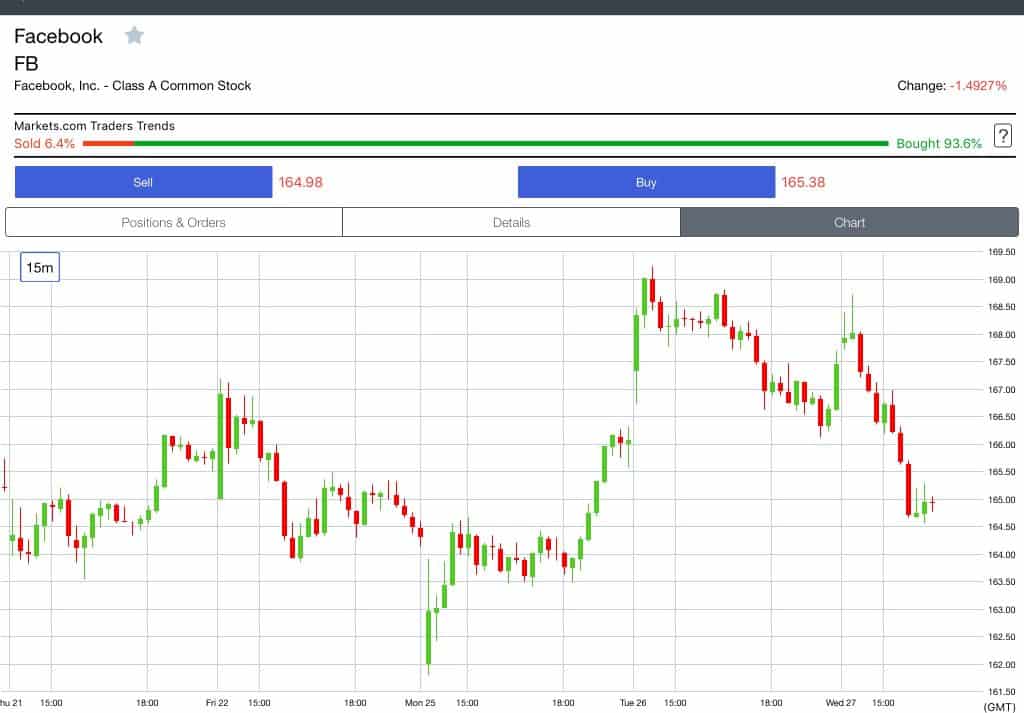 The Facebook stock profile provides basic stock price charting information and a market sentiment indicator. Place the trade by choosing the Buy or Sell button.
How to Buy/Sell Facebook CFD Stock on Plus500
CFD broker Plus500 is idea for the experienced trader who will be at home with their own tools, stock data and news will be at home with the simple, intuitive interface and over 100 technical indicators. Traders who qualify for a professional account (with a minimum portfolio value of €500k) can raise their leverage levels, for example, from 1:5 to 1:20 for stock trades. If you are deciding whether to trade Facebook CFD shares on Plus500, review these pros and cons.
Pros
FCA regulated
Listed on the LSE
Easy to use platform
Great mobile platform
High order volume
Cons
Experienced traders only (no fundamental data)
Only CFD trading
High financing rates
No scalping allowed
Start trading Facebook CFD stock on Plus500
Step 1: Register your account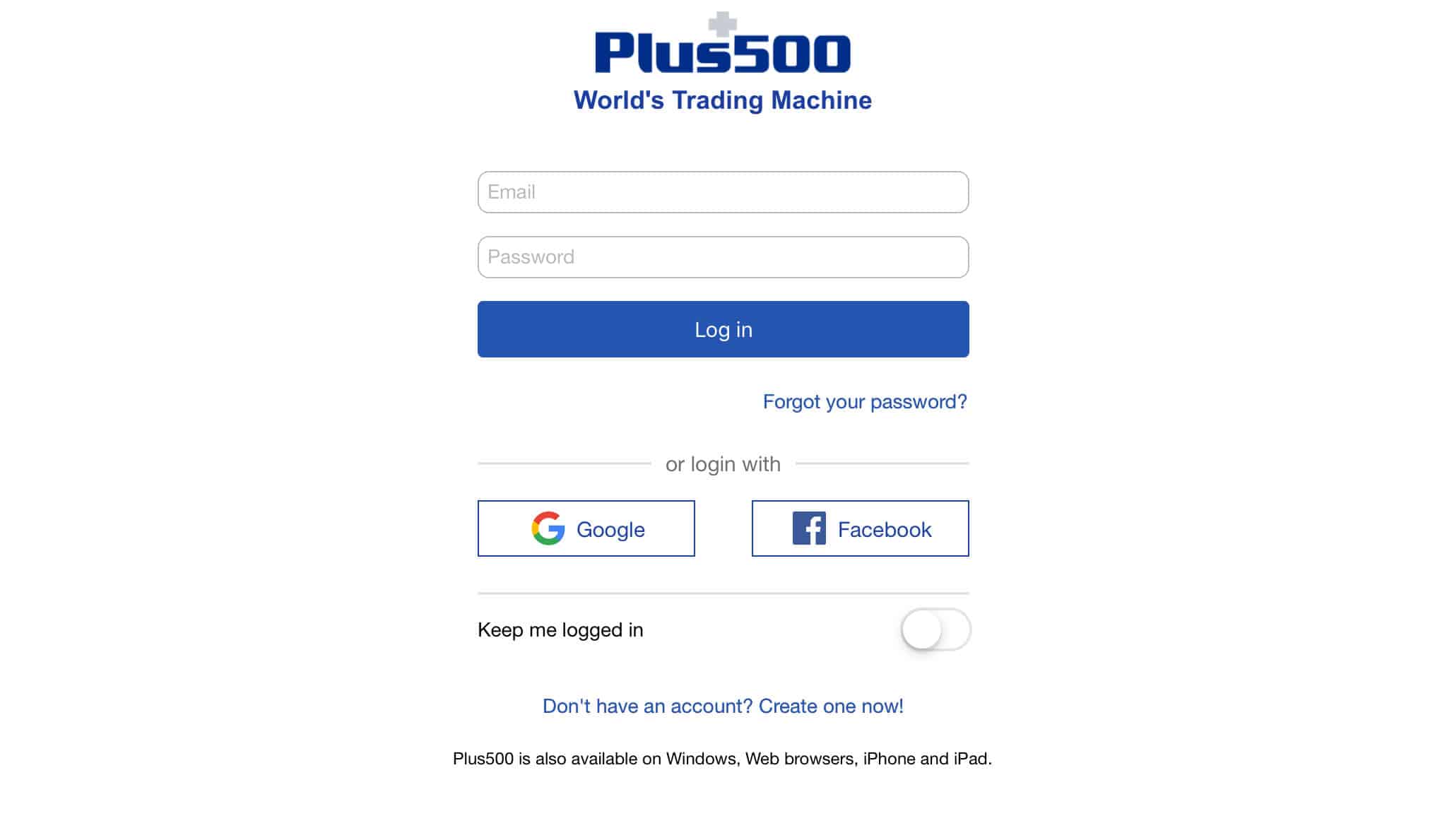 You will be prompted to download the Plus500.com mobile app to register.  Select between a Demo and Real Money account. After filling in basic personal information, you will gain access to the unlimited demo account. Before you can use it, you will be prompted to answer a few questions to establish your investor risk profile.
Step 2: Fund your account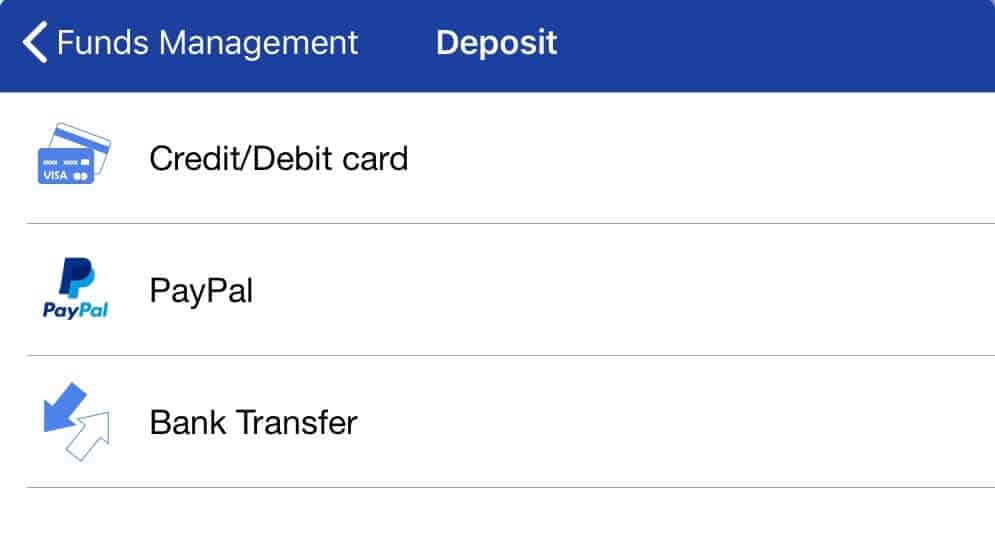 When you are ready to trade with real money, fund your account. Three payment options are provided. You may be asked to verify your payment method.
Step 3: Verify your identity
Attach and submit proof of identity for verification.
Step 4: Trade Facebook CFD stock
Plus500 offers a wide variety of CFDs on investment instruments, including stocks, ETFs, indexes, forex and cryptocurrencies. For the advanced investor, options trading is also available. Query Facebook and the price quotes for the stock, as well as put and call options, appear on the screen.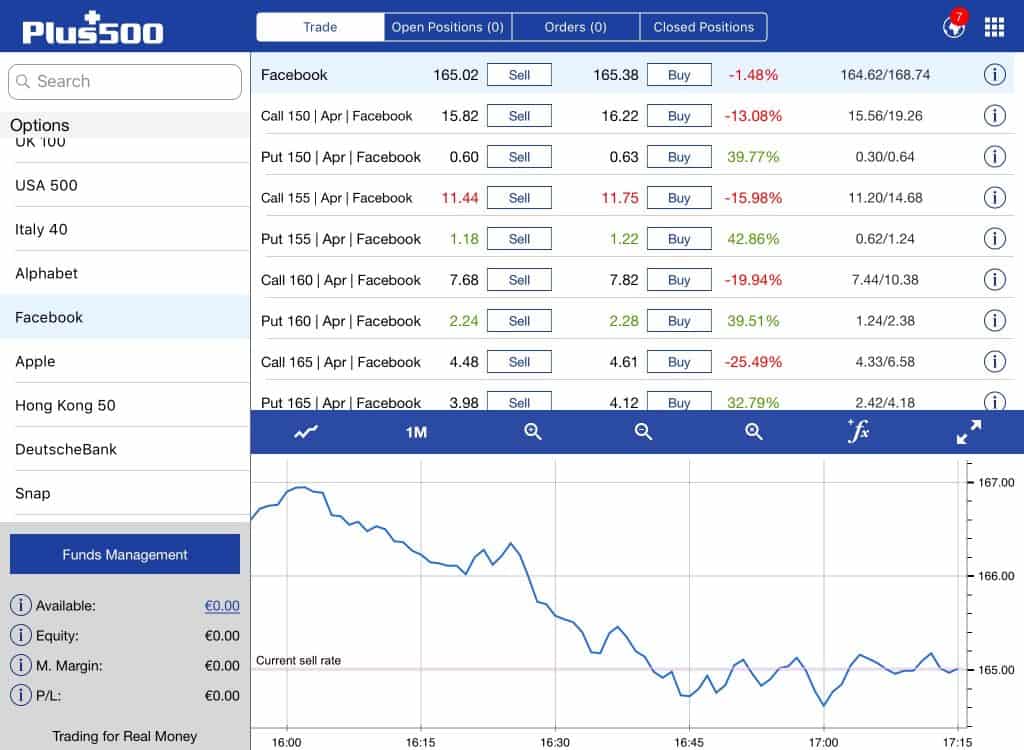 All stock information and the Buy/Sell commands are displayed on the general stock page for the serious trader who wants to execute quickly. The bottom half of the page displays the price chart and provides access to a broad selection of technical analysis indicators.
80.6% of retail CFD accounts lose money
A Brief Overview of the History of Facebook
Though Facebook's startup is among the most litigious in the tech world, lawsuits have not had a measurable impact on the stock price. The famous lawsuit of Cameron and Tyler Winklevoss against fellow Harvard student Mark Zuckerberg for stealing the concept of their HarvardConnect social site was settled in 2011 for cash and $45 million worth of Facebook shares. The next year Facebook went public in a $104 billion IPO. Investors were more interested in the incredible growth in Facebook's online advertising revenue, second only to Amazon's. It took Amazon stock 15 years to reach its $100 billion market cap the same year.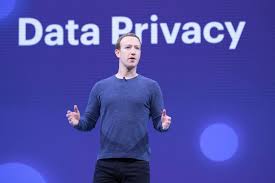 Armed with cash, in 2012, Facebook paid $1 billion for Instagram followed by WhatsApp for $19 billion in 2015. Facebook now plans to connect Facebook Messenger, Instagram Direct, and WhatsApp across its expanding Marketplace shopping platform. Some controversial features were partly behind the executive exodus. Facebook users can now access WhatsApp phone numbers, profiles will be shared and Facebook advertisers will be able to interact with users of WhatsApp and Instagram. But the more important controversy hitting Facebook stock is accusations of data breaches to help advertisers improve their data mining and returns. Facebook faces a slew of multibillion-dollar lawsuits for letting political campaigns access its data. The social network is on the defence with a new privacy policy and end-to-end encryption.
Facebook stock was up 31 percent by mid-March. The fast rebound shows that investors are ready to move on from the data privacy scandal. Although Facebook will likely have to settle some of the high profile privacy invasion cases, including one from the Washington DC attorney general, in coming years. The focus is on oppportunity ahead increasing advertising revenues through the "big business" in commerce across the Facebook-owned social networks.
2019 – The high price of privacy
Facebook says expenses will increase 40–50 percent as it applies end-to-end encryption and its new privacy policy globally. Revenue growth will decelerate in 2019 as new commerce features are added. Following the success of Instagram stories, which is receiving 500 million views a day, Facebook is adding more engagement tools this year, including payments to WhatsApp and more product engagement features on Instagram. The median analyst estimate is for FB shares to reach $200 in 2019 with a high estimate of $275 and low estimate of $120. The forecast for Facebook stock is median-to-high stock growth.
2020 – Shopping across social networks
CEO Zuckerberg expects commerce opportunities across Facebook, Messenger, Instagram, and WhatsApp to start adding value in 2020 and beyond. Should we then expect Facebook stock returns more in line with e-commerce giant Amazon's? Considering Amazon's 5-year return of 35 percent, it's easy to justify the decision to buy Amazon stock. Although the combination of shopping with Facebook's social network effects could give Facebook an advantage. Could this advantage explain why the Facebook stock price is increasing at a rate of 20 percent versus 14 percent for AMZN stockin 2019? As one example of the social network synergies, a seller on Facebook Marketplace could have an ad instantly converted to WhatsApp in a country where it is the preferred messenger over Facebook. The forecast for Facebook stock is median growth.
2021 – Mobile VR headsets
The 90 million small businesses and 7 million advertisers on Facebook will expand across this new social shopping ecosystem as mobile phones use grows. Mobile users on Facebook's network have grown at 32 percent annually over five years (Morningstar). By 2021, Facebook's first hardware device, the Oculus VR headset, will be making a notable impact on revenues. Microsoft's $3,000 HoloLens may be the best reason to buy Microsoft stock, but it is not available in the consumer market, though gamers are anxiously awaiting it. The under $400 Oculus VR headset meets this growing demand. The forecast for Facebook stock is median-to-high stock growth.
2022 – AI-powered advertising tools
Two million advertisers are already using Instagram stories. New marketing tools include an automatic placement feature that converts ads to stories to use on Instagram and Facebook. These ads will then be routed to the social network and placement that will deliver the best results while new AI ranking models place ads of higher relevance in front of users. The forecast for Facebook stock is median-to-high stock growth.
2023 – Higher ad revenues
By 2023, Facebook will be reporting metrics for the integrated Facebook social network, unleashing the value of all three networks. The added value across all networks should increase ad revenues per user. It will be harder for users to pack up their social media lives (photos, chats, timelines, and stories) across the more deeply connected services and move to another social network. And love it or hate it, because Facebook tracks your activity on its site and across browsers, users have grown accustomed to its well-targeted rather than annoying product placements. The forecast for Facebook stock is median-to-high stock growth.
Conclusion
Although the GAFA stocks were grounded by privacy scandals in 2018, they are flying high in 2019. After Amazon and Apple stock stock hit $1 trillion in 2018 – Google stock is set to follow in 2019. Facebook stock is ready to surpass half a billion. The ability to share photos, likes and shopping deals in Facebook's newly secure and private network is perhaps the best reason to buy FB shares.
When you are ready to buy stock, we recommend doing so via a regulated online broker such as eToro if you're a UK customer, and Ally Invest for U.S. customers.
FAQs
Does Facebook pay a dividend?
No, Facebook shares do not pay dividends. Instead of paying dividends, high growth companies return value to shareholders in the form of increases in stock value and invest in acquisitions to sustain growth. Over the past 5 years, FB shares have returned 19.6 percent to shareholders whereas the S&P 500 with dividends reinvested returned 9.5 percent.
Can I buy Facebook stock directly from Facebook?
A direct stock purchase plan (DSPP) allows investors to buy stock directly from a company, often at a low or no fee. The options to set up an automatic monthly purchase plan and automatically reinvest dividends may be available. At this time Facebook does not offer a direct stock purchase plan.
How will the data privacy scandal impact Facebook stock in 2019?
Facebook appears to have emerged from the data privacy scandal. In the recent annual meeting, Chairman and CEO Mark Zuckerberg dedicated his time to discussing the data privacy and end-to-end encryption measures Facebook is currently implementing. By mid-March, Facebook stock had appreciated 31 percent to 165. The current median analyst forecast of 200 implies a growth rate of 21 percent for the rest of the year, slightly higher than the 5-year average annual growth rate of FB stock of 19.6 percent.
What was the value of the settlement between the Winklevoss twins and Facebook?
The Winklevoss twins settled with Facebook in 2008 for $20 million in cash and 1.5 million Facebook shares, valued at $45 million at the time. After a five-for-one Facebook stock split in 2010, they held 6 million shares. At the current FB share price of $165, those shares would be worth $990 million. However, the Winklevoss twins sold some of those shares. Notably, they invested $11 million in bitcoin and became bitcoin billionaires. They have invested in other cryptocurrencies and own the cryptocurrency exchange Gemini.

In which indices is Facebook stock included?
Facebook shares are widely held by indexes, mutual funds, and ETFs. An index diversifies risk by tracking the weighted average price of a group of stocks. Indices and ETFs that hold FB shares include:
NASDAQ 100 Index (NDX)
S&P 100 Index (OEX)
S&P 500 INFORMATION TECHNOLOGY (SECTOR) (S5INFT)
Global X Social Media Index ETF (SCL)
Invesco NASDAQ Internet ETF (PNQI)
Communication Services Select Sector SPDR Fund (XLC)
How do I invest in the FAANG stocks?
Indices and ETFs provide a cheap way of getting diversified exposure to five of the highest performing tech stocks, known as FAANG (Facebook, Facebook, Apple, Facebook, Google). Many ETFs and indices have a heavy weighting in the FAANG stocks, including the NASDAQ-100 Tech and the NYSE FANG+ Index (NYFANG).
Where and how can I buy Facebook stock?
You can buy Facebook stock from online stockbrokers. eToro and plus500 are examples of online broker platforms where traders buy and sell Facebook stock. After signing up online, type in the FB ticker, place your order and you will become an owner of Facebook shares.