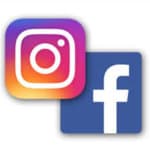 The world's largest social media network is making it easy for any Facebook fan or small business to buy and sell products in lucrative markets like China, where more people WhatsApp than Facebook. Turning shopping into a fully immersive mixed reality experience across its popular Facebook, Instagram and WhatsApp social networks is one of the best stories created by Facebook. With new payment gateways and AR/VR portals into a life-like shopping experience, Facebook plans to increase ad revenues.
This guide looks at how to value Facebook stock, find the best Facebook stockbrokers, and assess Facebook's future growth opportunities as the social media giant turns text messaging into a borderless 3D e-commerce experience.
This popular social trading platform provides more than one way to make money as an investor. With CopyTrader, you can copy the portfolio or individual trades of successful traders. Emulate successful investment styles and join in on the returns of high performing portfolios. Or promote your own portfolio in CopyTrader and make a second income when other investors follow you. OneClick automated trading makes it easy to copy an entire portfolio or one trade, or set up your own trading robo when trading directly in stocks, ETFs and cryptocurrencies, or with CFDs with up to 5x leverage.
The cost of a trade on this commission-free platform is the spread – the difference between the bid and ask price. Spreads are low. Fees that may be incurred include overnight fees for positions held beyond the trading day, withdrawal fees, and a monthly inactivity fee. To get started, deposit the minimum account balance of $200 ($50 in the U.S. and Australia). Before investing real money, you can try out trading strategies with a free demo account loaded with $100,000 in practice money. Always choose a regulated broker like eToro, licensed by ASIC, CySEC, and the FCA.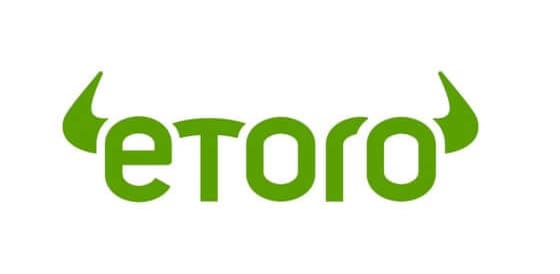 Simple and intuitive web and mobile platform
An unlimited demo account
Social trading
High fees
$5,000 account minimum for CopyPortfolios
75% of retail investors lose money when trading CFDs with this provider.
Stash Invest provides the simplicity and low fees of a robo-advisor with some of the perks of a full brokerage and banking account. A unified investment and banking account starts at a super low $1 a month. If you seek a retirement account, the Growth plan starts at $3/month. For $9/month, a cash back Metal card with added perks is included. All plans include Stock-Back® rewards and a 2-day payroll advance with the bank account.
Stash Invest provides a choice of 450 stocks and ETFs. ETF expense fees are higher than those of some competitors but if you are a saver, you benefit from a high savings account interest rate.
There are no hidden trading or banking fees with Stash (an out-of-network ATM withdrawal fee of $2.50 is charged). Withdrawals from your investment account can be made to your bank account manually or automatically. Unused funds in your brokerage account can automatically be transferred to your banking account where they earn interest. When you do spend your money, you earn stock-back rewards in the companies you love. When you use your Stash debit card at Starbucks, McDonald's and other popular brands, you will earn fractional shares in these companies. With fractional shares, you only need $5 to start investing in Facebook stock.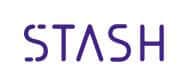 $0 minimum balance
Allows fractional stock purchases
$1 monthly fee
Lower number of shares in comparison to other brokers
$9 a month to unlock the complete features
Should I Buy Facebook Stock – Points to Consider
Before deciding whether Facebook stock or Apple stocks are a buy or sell, you should consider the company fundamentals, along with historic price movements and forecasts.
Facebook business model and share price history
Facebook shares are a 3-in-1 deal in tech stocks. If you become a Facebook shareowner, you will not only invest in Facebook shares but also popular social networks Instagram and WhatsApp. Since Facebook acquired Instagram and WhatsApp in the early 2000s, however, they have operated as largely separate social networks. Facebook is now implementing its vision to increase ad revenues by unifying shopping, payments and advertising across all three social networks globally. With mixed reality, the physical distance between buyers and sellers on the unified platform will collapse and enhance the merchants offerings and customer experience. In this new digital shopping experience with co-presence, a big brand advertiser or small e-commerce business will get more leverage from network effects across 2.9 billion monthly users.
Rebounding ad revenue growth
Exceeding its own expectations, Facebook ended 2019 with two consecutive quarters of stronger ad revenue growth. Since 2018, Facebook ad revenues have suffered from the backlash against privacy invasion scandals on social media platforms, and the negative impacts of tougher privacy regulations. Management guidance was for an ad rebound in 2020, but the spring in ad revenues came early. Increasing ad revenue per user is key to future growth. As daily active user growth normalizes, Facebook's daily active users (DAU) have been growing at 8–9 percent in the last six quarters, down from the high teens of recent years.
Advertisers still love Facebook. Over the past five years, Facebook's average ad revenue per user (ARPU) has grown at 26+ percent annually (Morningstar).
AR/VR — A mixed reality messengering world
Mixed reality will help raise the APRU. Click-to-messaging ads are being expanded across WhatsApp, Instagram, and Facebook Marketplace. Instagram Checkout turns items in Instagram posts into clickable sales, enabling users to monetize their photos across one billion active users. Click on a pair of pants or a watch and engage directly with the seller. You could be wearing those items the next day! Buyers can also shop while taking in Instagram Stories, whose advertisers doubled to 4 million in 2019. Even the 2D text messaging world of Messenger is being turned into a 3D world.
A lot of what we have been trying to do is make it so that we build out the infrastructure so WhatsApp and Messenger and Instagram Direct can evolve so rather than being just places where you message folks, they can be places where you can hang out and feel more present with people, where you can connect to different groups in different ways, interact with businesses and do payments and commerce. Mark Zuckerberg, Chairman and CEO, Facebook
Building the ephemeral private social platform – Last year, data privacy scandals led to a decline in Facebook subscribers and the stock price. New global privacy regulations are making it more difficult to target ads. As the old adage goes, if you can't beat them, join them. Facebook is now using its newly fortified data privacy features as a strategic advantage. Ad transparency tools allow users to see how and which advertisers are reaching out to them, and what is being shared with whom, including third party stock trading apps. Messages, posts and data disappear.

Facebook stock performance
It's not often that investors get the opportunity to buy the stock of an Internet stalwart like Facebook at a 20% discount. A year and a half after Facebook stock fell 20% in one day after new data privacy regulations were passed, the social media giant is once again a bargain following the coronavirus crash. Though Facebook stock has outperformed some core competitors during the global pandemic in 2020. In the first three months of the year, FB stock was down 20.8 percent versus 21.3 percent for Twitter and 29 percent for SNAP. Its Chinese competitor TenCent, the parent of competitor WeChat, declined a more modest 6.9 percent, which may reflect China's earlier recovery from the coronavirus.
Upon a closer look at how much investors are paying for each dollar of earnings in these social media networks, Facebook appears undervalued. Facebook has a lower price-to-earnings ratio at 26.2 than TenCent at 35.8. The US social media giant, which has revenues of $70.7 billion versus $53.6 billion for TenCent, also has a lower forward PE (FPE). Based on analysts' estimates of its future earnings, Facebook's FPE is 19.7 versus 30.1 for TenCent. Facebook, though, is more profitable with a profit margin of 26 percent (down from 39.6% a year ago) percent while TenCent's margin is 24.8. Twitter focused on the smaller micro-blogging universe and a competitor of Facebook in short videos has revenues of $3.5 billion and a profit margin of 42.4 percent. The micro-blogger is expanding its social media platform with the launch of Twitter Fleets, which will compete with Instagram's Stories.
75% of retail investors lose money when trading CFDs with this provider. Your capital is at risk.
Facebook stock dividend information
Facebook does not pay a dividend. As a fast growing company, Facebook has rewarded investors though stock price appreciation, boosted by stock buybacks. Over the last five years, the company has grown earnings per share at a rate of 51.6 percent. Facebook has bought back $17.1 billion in stock since the privacy scandal began in 2018. These repurchases contributed to a 56 percent stock return in 2019.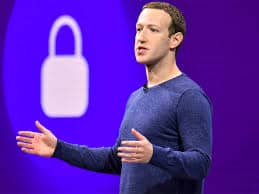 Facebook stock forecast and outlook
Facebook ended 2019 with $69.7 billion in ad revenue, up 26 percent over the year. Expenses, however, were up across the board—R&D, sales and marketing and administrative—51 percent to $46 billion. This figure is in the upper range of Facebook's guidance last year of a 40–50 percent increase to apply end-to-end encryption and its new privacy policy globally. These global privacy initiatives are expected to lead to a decline in revenues at the outset of this year, though expenses will remain unchanged.
Long term, Facebook expects a high return on investment in strong encryption and privacy features by building "richer private social platforms." The market is showing faith in Facebook's ability to transform from the data privacy bad boy to the industry standard in secure messaging platforms. Analysts forecast a 35.5 percent increase in Facebook stock to $228, with a high estimate of $300 and $170 on the low end.
2020 – More value per ad
Facebook's average revenue per user (ARPU) has doubled over four years to $29.25. In developing regions such as Asia, where ad revenue is growing the fastest, the APRU is significantly lower. As average incomes rise, we expect the ARPU in these high growth regions to steadily increase and drive growth over the next five years. In gaming, where Facebook's AR/VR technology is live today, Asia generates 53 percent of global revenues. Low-to-median FB stock growth is forecast.
2021 – Ramping up commerce
These emerging markets will also be the largest users of Facebook's cryptocurrency Libra and Calibra digital wallet, which are due for release towards the end of 2020. The cryptocurrency is one of several new payment gateways making it easier to shop across Facebook Marketplace, Instagram shopping, and eventually a more shopper friendly Messenger. WhatsApp payments will also go live in various countries towards the end of 2020. This is the first year Facebook will report combined figures, and no longer separate out Facebook, WhatsApp and Instagram. As Facebook makes it easier than ever to spend money, median-to-high FB stock growth is forecast.
2022 – Ad revenues and mixed reality
AR/VR is ready to move beyond quirky messenging filters and gaming to completely change the shopping experience. Currently, Spark AR, popularly used on Instagram to create face filters and other effects, is the most used AR platform in the world. The market for augmented and virtual reality is forecast to grow at a lively 63.3% rate from 2018–2025 (Allied Market Research). Median-to-high FB stock growth is forecast.
2023 – Small business
The over 140 million small businesses on Facebook will be the biggest beneficiary of mixed reality and more payment options. The use of AR and VR to create more real life business environments or hologram into a shop in India to shop via Facebook will be big drivers of business. For now, Facebook's Oculus Quest VR headset is porting wearers into more immersive worlds in over 50 games. Median-to-high FB stock growth is forecast.
2024 – An AR-infused social media world
By 2024, Facebook will be closer to "the holy grail of social experiences" – the full implementation of its augmented/virtual reality computing platform. The platform will be anchored by Facebook's AR cloud called Live Maps. During this forecast period, developers working on AR applications will reach critical mass. Facebook's"vision" of a 3D virtual messengering world in which data does not stick will become a reality.
How to Buy Facebook Stock from eToro
Assuming you have a funded account, below are the simple steps to take buy Facebook stock.
Step 1: Search for Facebook (FB) Stock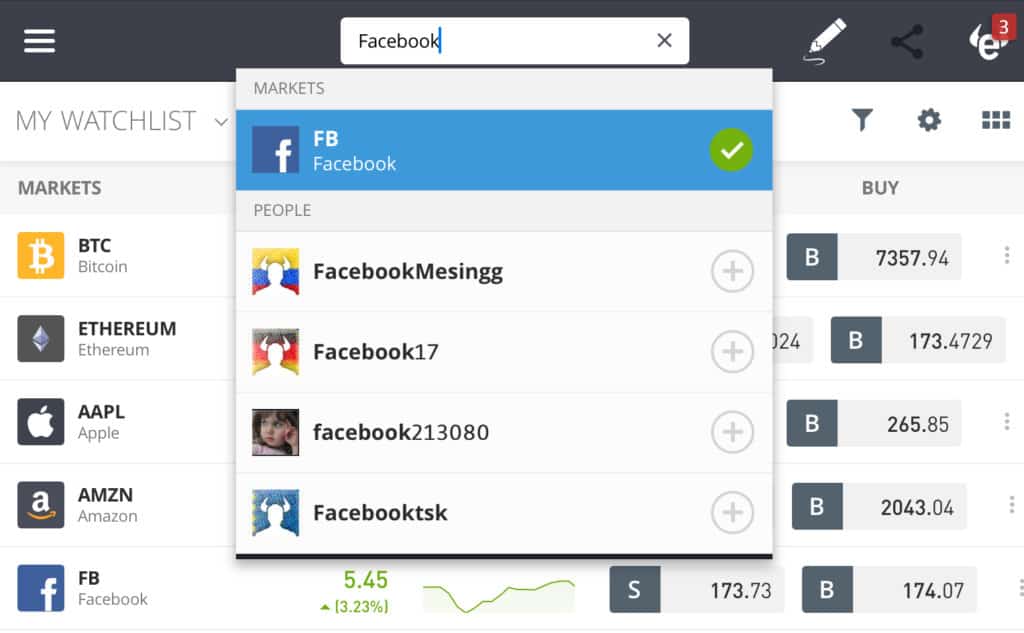 Step 2: Click on trade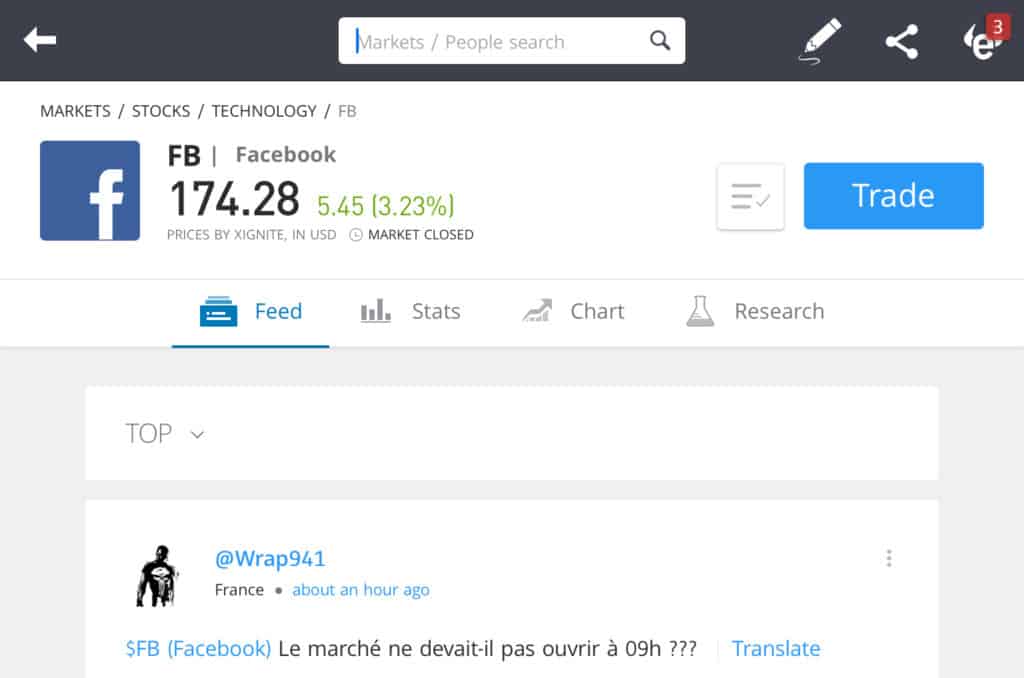 Step 3: Specify 'Buy'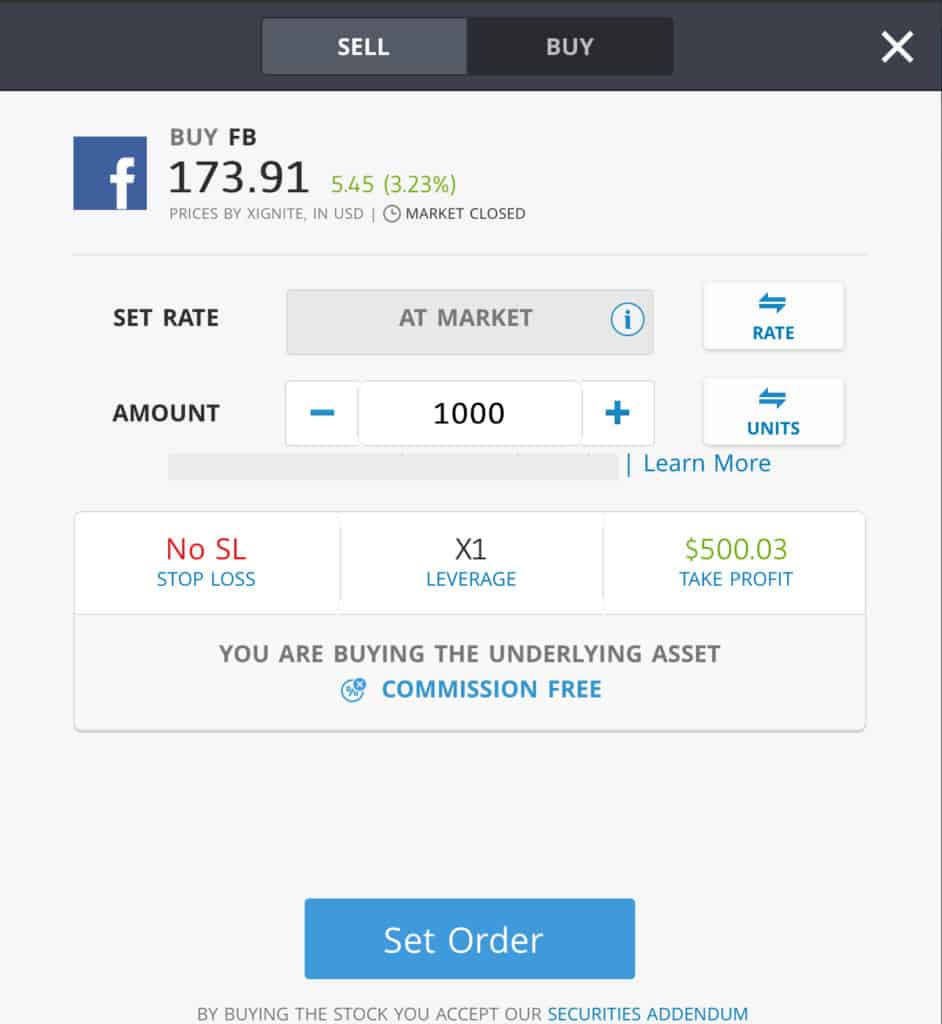 Specify 'Buy' on the top tab, change the leverage to X1 to purchase real stock and proceed to set your order. At the time of this purchase the market was closed and it was a weekend (as seen on the screenshot above). As such, there was an extra fee for the convenience of trading outside normal hours. And if at this point you haven't put money into your account, you'll be prompted to do so.
Investing in Facebook Shares – Final Thoughts
So, should you buy Facebook stock? The world's largest social media network could build the greatest AR computing platform on the planet, but as it learned in 2018, without data security and privacy, users may not stick around. Facebook has rolled out numerous features over the past year to put Facebookers in control of their own data and how it is accessed. If it succeeds in building the most secure social media platform, its treatment of user data, formerly its greatest weakness will become a core strategic advantage.
When you are ready to buy stocks, we recommend doing so via a regulated online broker such as eToro if you're a UK customer, and Stash Invest for U.S. customers.
Stash Invest - Invest in stocks with just $5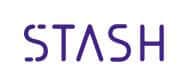 U.S. friendly stock broker
Fractional shares available - invest in stocks with just $5
Fees as low as $1 per month for basic banking and personal investing
Build a portfolio of stocks and ETFs for free
$50 bonus available when you deposit $300 within 30 days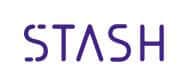 eToro : Best stockbroker for non U.S. countries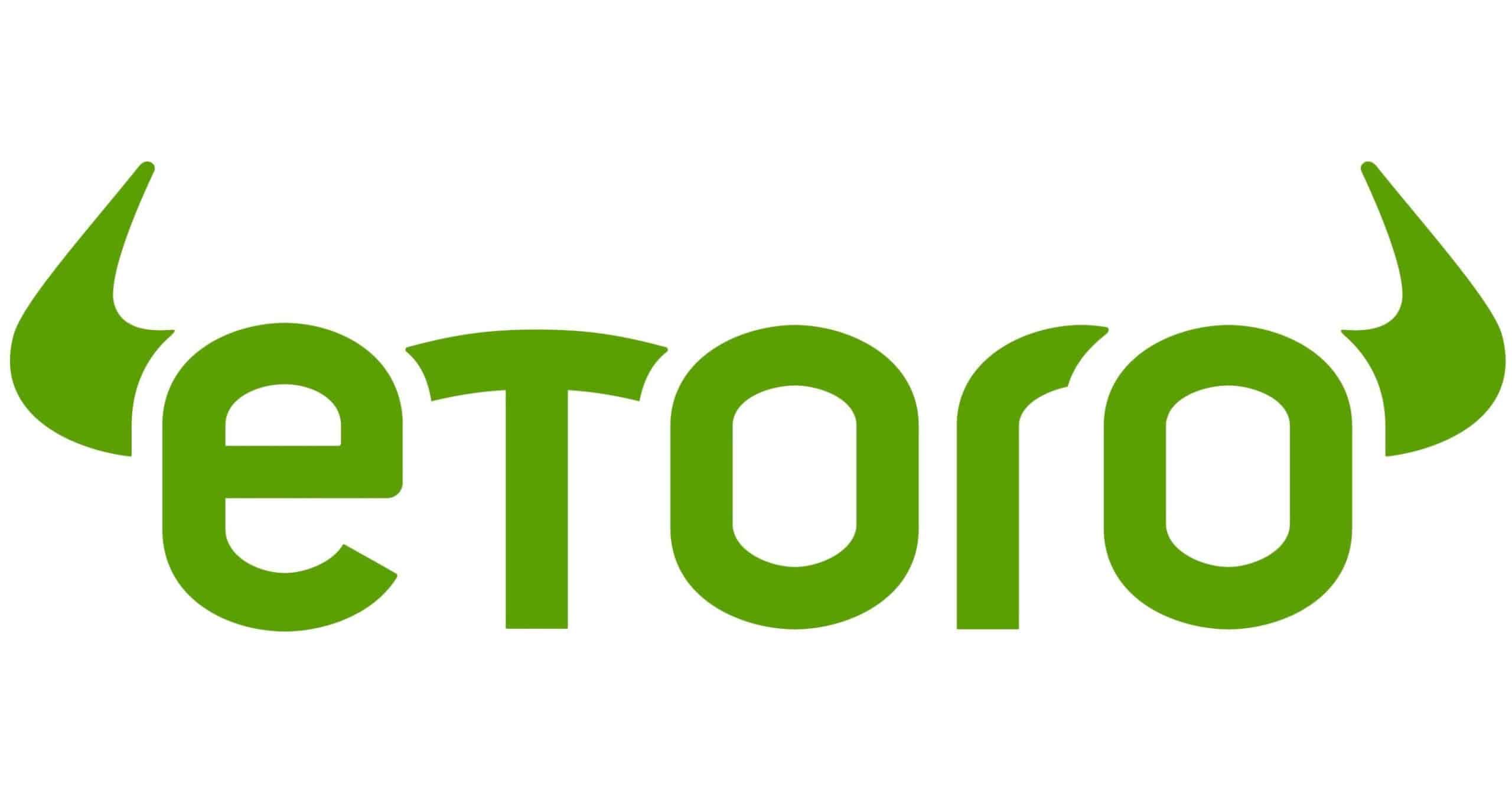 Social and copy trading available
CySEC & FCA regulated
Buy stocks commission-free (other fees may apply)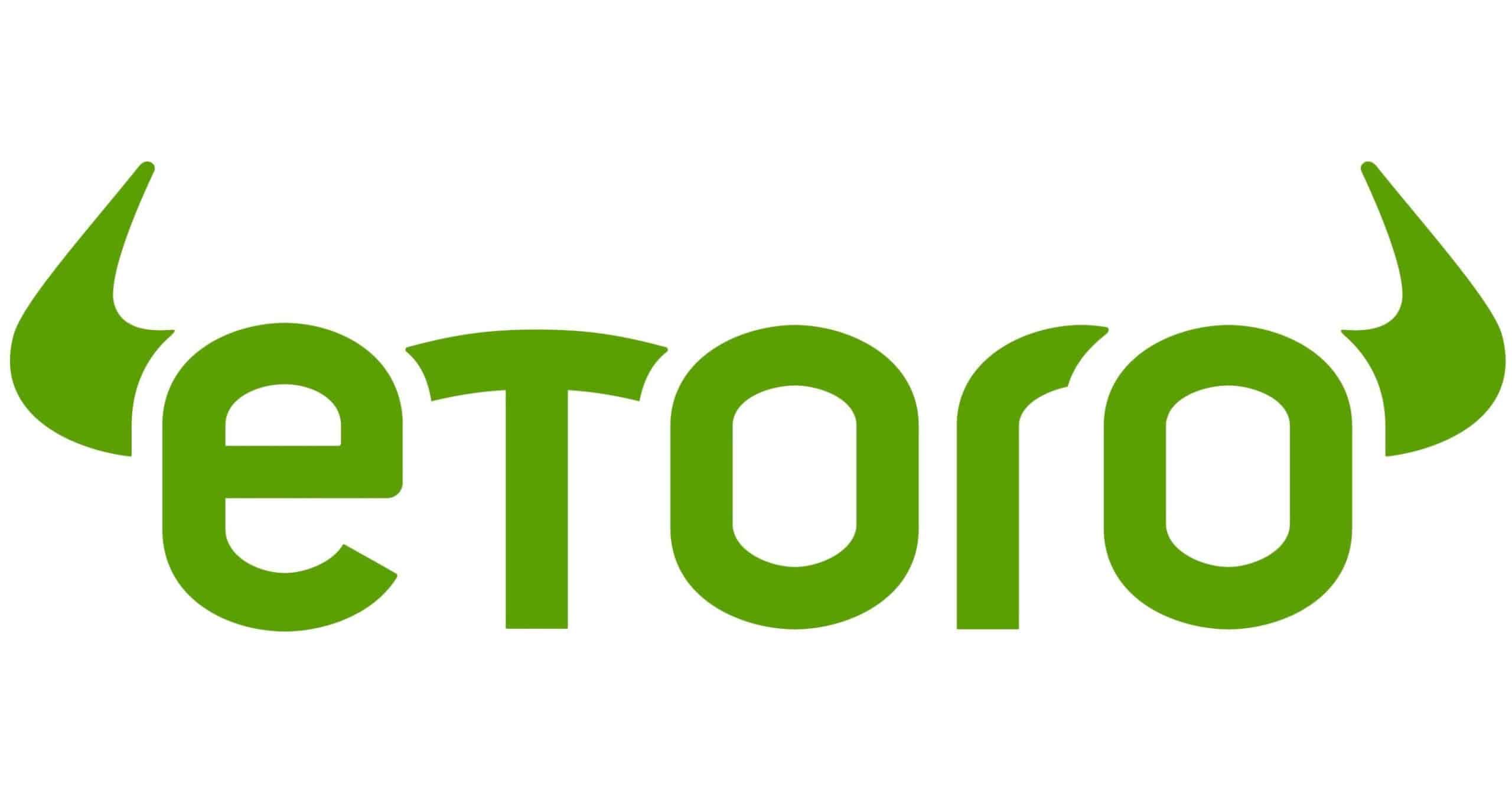 75% of retail investors lose money when trading CFDs with this provider.
FAQs
How will the data privacy scandal impact Facebook stock in 2021?
Since the social media data privacy scandal in March 2018 took $360 billion off the value of GAFA (Google, Facebook, Facebook, Apple) stocks by April, Facebook's new privacy features and policy have been a core focus. The current median analyst forecast of 228 implies a growth rate of 36 percent for the year, slightly higher than the 3-year average annual growth rate of FB stock of 21 percent.
What was the value of the settlement between the Winklevoss twins and Facebook?
The Winklevoss twins settled with Facebook in 2008 for $20 million in cash and 1.5 million Facebook shares, valued at $45 million at the time. After a five-for-one Facebook stock split in 2010, they held 6 million shares. At the current FB share price of $174, those shares would be worth a little over $1 billion today. However, the Winklevoss twins sold some of those shares and invested $11 million in bitcoin and became bitcoin billionaires.
How do I invest in the FAANG stocks?
Indices and ETFs provide a cheap way of getting diversified exposure to five of the highest performing tech stocks. Some with a heavy weighting in the FAANG stocks include Invesco NASDAQ Internet (INQI), NYSE FANG+ Index (NYFANG) and First Trust Dow Jones Internet (FDN).
Where and how can I buy Facebook stock?
You can buy Facebook stock from online stockbrokers. eToro and Stash Invest are examples of online broker platforms where traders buy and sell Facebook stock. After signing up online, type in the FB ticker, place your order and you will become an owner of Facebook shares.
A-Z of Stocks