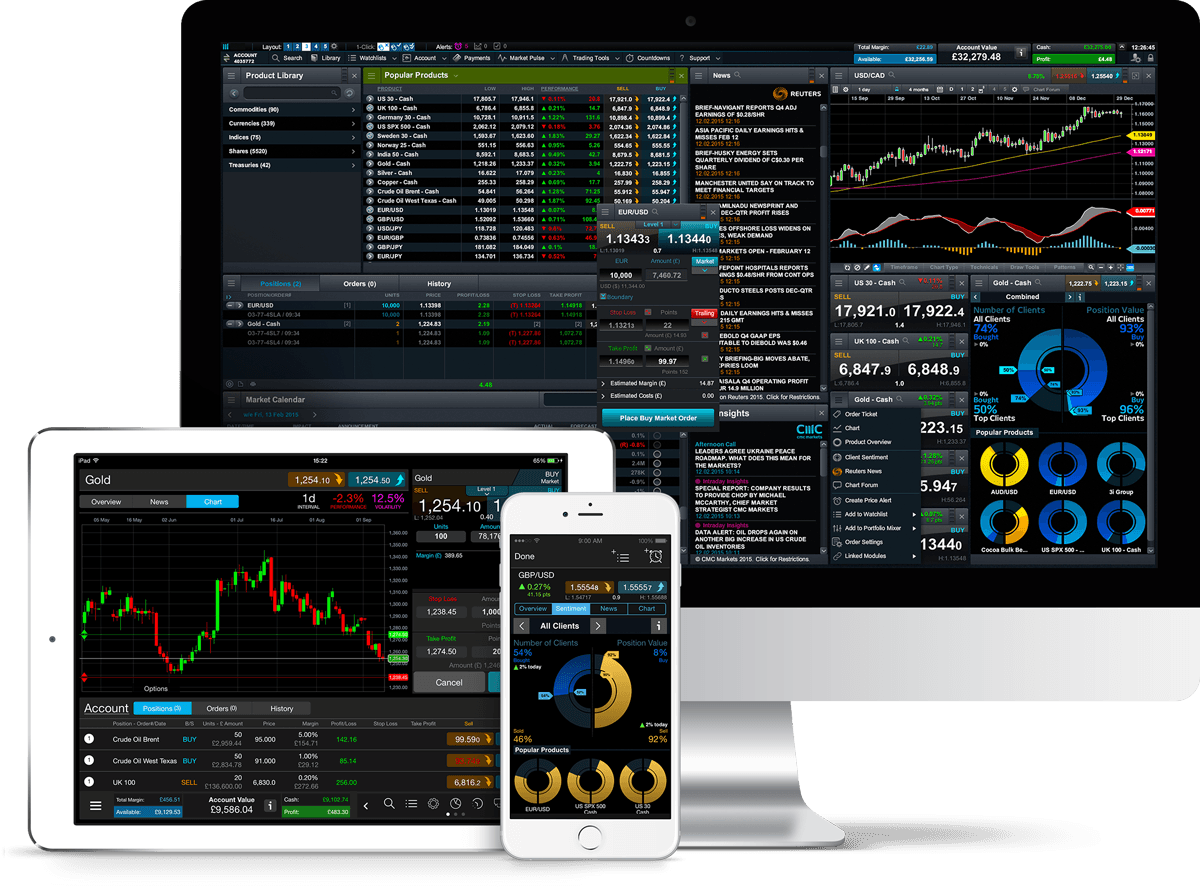 The future of stock markets is here. While traditional stock market mobile apps take a commission on every trade made, in an appeal to millennials and younger age groups, that's starting to change.
Now, stock apps are going commission-free. This is great for younger groups, as common traders pay hundreds of dollars every year thanks to commissions. On top of this is maintenance fees and other charges that turn people off of investing entirely. But with so much variety to pick from, which one should you go for? In this guide, we will present the best stock apps for 2020 and beyond.
What is a free stock market app?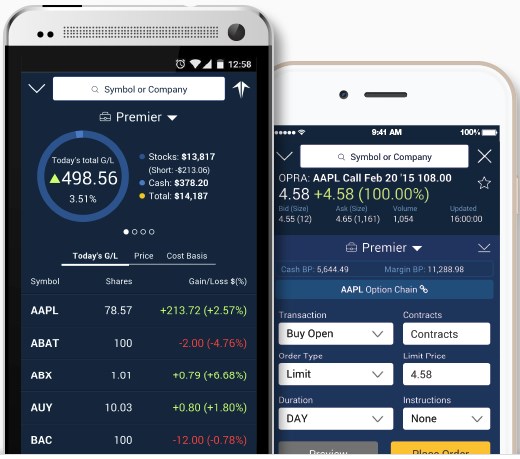 A free stock app is very similar to a traditional stock application like Fidelity or TD Ameritrade. However, those applications charge a fee for every trade made on the platform. This used to work, back when the economy was a little bit different. Now, younger people, the millennials, don't have nearly as much money to invest. To get these age groups involved, newer applications like Robinhood removed this commission fee, both lowering the risk on and streamlining the investment process.
How We Rated These Stock Apps
When looking at the different commission free stock apps, we considered a few different key aspects.
✅Quality of service : What's most important, of course, is that despite having no commissions, these applications should bring in quality services as well. No fees is not an excuse for lackluster features.
✅Investment types: We also paid attention to the investment types such as stocks, exchange-traded funds, or cryptocurrencies.
✅Ease for use : We also paid attention to ease of use. Are these apps useful for beginners or only experts? Fortunately, there's a good variety of both. Some services automate the investment process, while others require the user's attention. Others more stuck with only easy features while some include some advanced options for long-term investors.
✅ Features: Overall, the commission free stock applications we paid most attention to were those that gave the investor options. Each one on this list has a variety of approaches one could take, alongside some features for every time of investor.
Top Free Stock Market Apps for 2020
Just because a stock app is commission free doesn't mean it's worth using. Some traders are more experienced, and know to research stocks on their own, alongside the best ways to find that information, while others want that data in-app. On top of this, the right choice depends on how often someone wants to trade, how much they have to invest at the start, and how much they want to commit to this long term. In the following list we will present the best free stock apps acccording to our tests, which should help you find the best tool for your needs.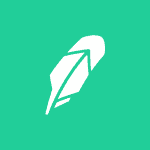 Robinhood is one of the leading commission free stock apps and our top choice, beating all other stock market apps. Catering directly to millennials, the sign-up process is incredibly simple and users even get a free stock for signing up. There's also no minimum deposit required – a big plus for beginners. Each stock includes Buy, Hold, and Sell ratings pulled from expert analysts, ensuring users have some insight on the quality of the stock.
The application also includes news, related stocks, volatility, and overall information about every stock option. They're also getting into cryptocurrencies, which users can jump on via the mobile or desktop application. As of this writing, users can invest in Bitcoin, Ethereum, Ethereum Classic, Dogecoin, Litecoin, and Bitcoin Cash.
Robinhood's "Instant" feature is great, too. The application provides immediate access to profits made from selling stocks, circumventing the usual couple of days like on traditional platforms. All of these features are great for day traders, and the app is fantastic for mid to long-term investors. However, it is worth noting that those looking for more advanced features may want to look elsewhere.
While the application is missing a lot of advanced information due to its beginner-focused approach, Robinhood does offer Options trading with zero commission fees. This is a nice touch and one of the features that makes this app our top choice.
Pros:
Good option for beginners

No minimum deposit

In-depth stock information

No commission fees – everything included within the spread

No withdrawal fees
Cons:
No assistance with retirement plans

Despite being streamlined, its missing a lot of advanced features like dividends

Acorns costs users $1 a month, but it makes the investment process incredibly easy. Instead of users jumping into their investments with a ton of money, Acorns automatically takes the spare change from different purchases and puts it into different stocks. That or users can tie their debit or credit card to the app, which well then round each purchase up to the nearest dollar and invest that.
Users can customize the auto-investment process to be daily, weekly, or monthly depending on their needs. However, while this is a great way to get started investing, it's not ideal for the long-term. Rather, users should view Acorns as a way to learn the ins and outs of investments without paying for commissions or other hidden fees.
Also, by using the Modern Portfolio Theory, the application recommends specific portfolios for users to take a look at and model their investments after. Acorns also partners with certain brands like Apple, Airbnb, and Macy's that add extra change to investments, rewarding users even more.
Pros:
Recommends good portfolios to model after

Partners with big brands for extra money

Automatic investments for cheap

 No minimum deposit
Cons:
Not suitable  for long-term stock investing

Monthly fee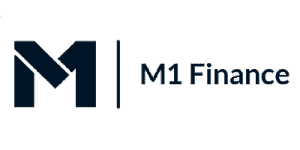 M1 Finance is a little different than the previously described applications. To start, it focuses on stocks and ETF's, and goes about the investment process in a unique way. For example, you'll start by picking which stocks you want to invest in before putting in the money. Then, you'll choose how much of a percentage you'll want to invest into each. Once done, the application will automatically distribute your funds into the chosen stocks.
This app doesn't have any commissions, monthly fees, markups, deposit or withdrawal fees – none of it. That said, users must invest $100 as a minimum to get started. But, once that's done, there are no other charges. Also, unlike Robinhood, M1 Finance provides access to dividends, tax reporting with TurboTax or H&R Block, and even a free consultation to learn how to use the software.
Interestingly, M1 Finance also provides investors a line of credit that has an annual percentage rate of 4.25%. However, only those with a brokerage balance of over $10,000 will qualify. Borrowers can do so for up to 35% of their portfolio.
All of this said, with this investment method, also known as the "pie" method, it's hard for users to day trade. Instead, investors using M1 Finance should focus on the long-term.
Pros:
Good for experienced investors

Standout distribution method

No monthly or withdrawal charges

Works directly with tax software

Provides line of credit
Cons:
$100 minimum deposit

Not suitable for stock day trading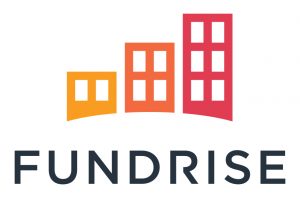 Fundrise allows investors to get involved in the real estate market without spending a ton of money. Anyone can invest, even without being an accredited investor. Generally, real estate investment is done via a real estate investment trust (REIT). This platform streamlines that process.
To start, Fundrise requires users to invest $500. This nets them a Starter Portfolio, which is a mashup of eFunds and REITs. Profits are given out every quarter, which leads to balanced, long-term investing. Those that make it to $1000 or more are given a Core Portfolio account. Here, users can pick between three plan offerings.
The first is Supplemental Income, which focuses investments on dividends and brings in constant income. Second is Balanced Investing, which may be a little riskier but could pay off in the long run. Finally there is Long-Term Growth, a super safe plan that will bring in big money for the patient investors out there.
While Fundrise is mostly commission free, there is technically one fee, but it's tiny. Instead of paying on a per trade basis, Fundrise charges investors a simple 1.0% annual fee based on their portfolio. That's it.
Pros:
Easy way to get into real estate

Multiple plan options

Anyone can invest

Easily diversify your portfolio

Tiny annual fee
How do stock apps make money?
Stock apps charge commission fees so they can make a profit. If apps stop doing that, how do they bring in money? Well, a few different ways. We're going to use Robinhood as an example.
Launching in 2014, Robinhood took off due to its lack of commission fees on transactions. In comparison, many stock market apps charge anywhere from $1 to $7 per trade, according to Investopedia. That said, these alternate platforms provided a ton of information regarding the stock such as news, charts, research, and more, which Robinhood failed to do at the start. While this sounds like a negative, the app used their lack of data to its advertising advantage, claiming that the information provided by these apps was overrated and not worth the fees.
How else do free stock broker apps make money?
One way free stock apps including Robinhood make money is via gathering interest on stored cash in investor accounts. That's actually a traditional method of profit for these platforms. On top of this, Robinhood charges $10 for every phone-assisted transaction made, on top of $35-50 for foreign trades.
In addition, according to a blog post by Robinhood co-founder and co-CEO, Vlad Tenev, the company earns rebates for every dollar traded. This is best explained through a quote from co-CEO Vlad Tenev:
"The revenue we receive from these rebates helps us cover the costs of operating our business and allows us to offer our services with no commission. Robinhood earns ~$0.00026 in rebates per dollar traded. That means if you buy a stock for $100.00, Robinhood earns 2.6 cents from the market maker. Other brokerages earn rebates and charge you a per-trade commission fee."
A third way is through order flow. This process is based on small orders that are difficult for a broker to fill. So, the application sends this order to a dealer, who pays the application a fee for this privilege. The dealer then takes commission from the order.
Bloomberg reported last year that Robinhood makes over 40% of its revenue thanks to order flow. This is a controversial method that sends "orders to market makers that allow you to receive better execution quality and better prices," details the apps website. "Additionally, the revenue we receive from these rebates helps us cover the costs of operating our business and allows us to offer you commission-free trading."
While it sounds ideal, this process isn't entirely transparent. Most stock exchange transactions are processed in a public format, but this is done privately, which raises suspicion.
Finally, in the case of Robinhood, there is a premium service that charges different monthly fees. The application makes a significant profit from these payments, which investors are happy to pay for the added benefits. The premium service provides extra buying power in tiers of $1000, $1,500, and $2,000. These come in at $6.00, $9.00, and $10.00 a month, respectively.
Robinhood is still a relatively new stock application. While these no-commission trades have proven invaluable for bringing in customers, we've yet to see how the app will survive in the long run. If its methods of profit are sustainable, we may be witnessing the birth of a new form of stock trading.
How safe are stock apps?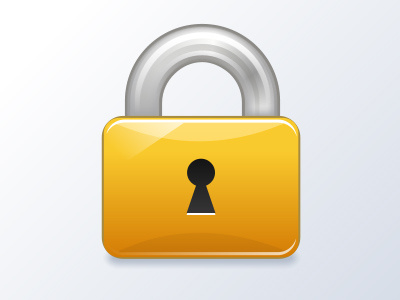 When it comes to online trading, one of the most important things to consider is platform safety. We would not recommend investors to trade on unregulated platforms due to the fact that it could pose serious risks to your capital. Many unregulated cryptocurrency exchanges get hacked on a weekly basis, most recently Binance with over 7,000 bitcoins stolen on May 7th 2019. However, these security concerns are not limited to crypto exchanges, and stock brokers are susceptible to such hacks or data breaches. Although most registered mobile apps feature a good variety of security measures, security risks persist.
For this reason, we would recommend a platform which holds several financial regulations such as Robinhoog, and which is reputable, with a large user data base.  We would therefore highly recommend all stock traders to get started with the Robinhood app in order to have a safe experience.
Tips for choosing a stock market app
In order to assist you in your search, check out the following tips.
There are all sorts of different investment types for the average trader. These include but are not limited to traditional stocks, exchange-traded funds (ETFs), cryptocurrencies, and Options. Depending on what you're looking for you may want an app that provides one or all of these. It's also not a bad idea to start with one and move onto a more advanced application later on.
Of course, while using an app makes the actual investment process easier, this doesn't help you if the user interface barely works. When looking at the different applications, examine how you flow through the process. Pay attention to what works and what doesn't and make sure you're not wasting time trying to figure out the menu process.
As with any application you're putting money into, pay attention to its background. Is the userbase generally happy with the provided services? Was the group ever involved in shady business practices or legality issues? See what the world has to say on a service before investing your time and money into it.
Does the tool provide in-app research for investors? What sort of information does it give that can help users make a quality trade? Robinhood, for example, includes expert analysis on if the stock is worth buying, selling, or holding. That and users can view stock-related news without having to leave the application.
If you're just getting into the stock market, an automated process might be your best bet. Even with free software, it's hard to make that first step in giving away your money. Applications like Acorns and M1 Finance have some form of this, allowing users to make a passive income without even trying.
While some applications don't require a deposit minimum to get started, those that do could charge a lot of money. This upfront fee is usually worth the investment, but only if you can afford it in the first place. M1 Finance and Fundrise charge a $100 and $500 minimum, respectively but also bring with a ton of services to justify the asking price.
How much money can I save by using a free stock market app?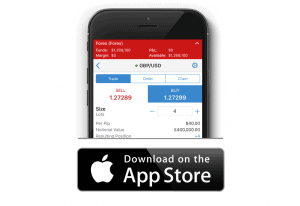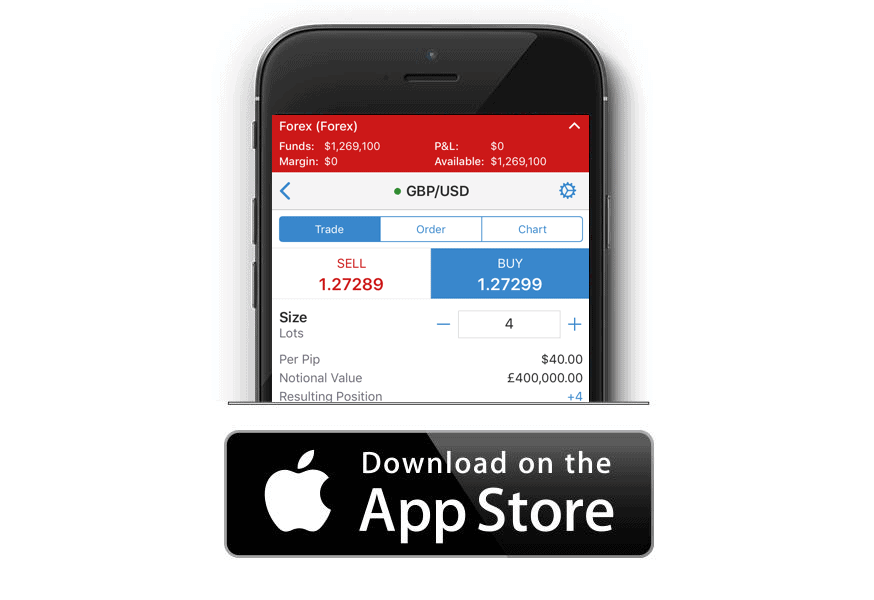 You can save a surprising amount of money by using a commission free app. Of course, it depends on the platform, but say you're paying $5 per trade. Once or twice that's fine, but if you trade 10 times that's $50 dollars. This money would be way better off in the stock market making you money, rather than spending it trying to invest.
Are there any other costs in using these apps?
Yes, there actually are other costs involved. That said, commissions are the most common ones. Below are the other costs you may see when using these apps:
Margin interest
This is when an app charges an investor who trades with borrowed money, otherwise known as "on margin". Depending on the application, you'll have to pay a variety of different annual percentage rates based on how much you borrow.
Taxes
Then there's taxes. Don't forget that you must pay taxes on all of your different investments, and short term investments are taxed higher than other capital gains. Moreover, some of these applications charge "fund expenses," which is taken from your profits automatically. This ensures the platform can keep running commission free.
Conclusion
If you've read our guide from start to finish, you now have a solid understanding of how stock apps work. Each of these apps provides a different experience a little unlike the rest of them on the list. Hopefully, our guide helped you in your decision-making process, and you'll find one that gets you started and staying in the world of investments. We would recommend Robinhood out of all of these as they offer low fees, a user friendly interface with a very interesting Copy Trading feature,  and more importantly are regulated by several financial authorities.
FAQs
Which commission free platform is best for buying stocks?
It all depends on your investment needs. Take a closer look at the reviews up above to decide which application is best for you!
What fees do commission free apps charge?
The charges vary from application to application. While none of these listed have commission fees, there can still be some other charges. For example, M1 Finance has a $100 initial charge to get involved. Make sure you can pay for these fees ahead of time.
What assets can stock market mobile apps be used to purchase?
All sorts of different assets. Some applications support traditional stocks, while others bring Options, ETFs, and even cryptocurrencies.
Do commission free stock apps help me diversify?
Because there isn't a commission fee on trades, it's much easier for investors to diversify their portfolios. Without a fee, you'll be much more willing to invest into different stocks you wouldn't normally have done so beforehand. Some applications like M1 Finance do the dividing for you. All you have to do is provide the funds!
Are there any disadvantages to using stock mobile apps?
In some ways, yes. For example, a lot of these applications are fairly basic and only provide an elementary look at stock markets. That said, they're also a great way to start with stocks, as they save you money and only focus on the essentials. However, if you're looking to become an advanced trader later on, you'll want to move over to more traditional applications once you get the hang of things. Just make sure to find one with low commission fees!
A-Z of Trading Pages