Millions of people around the world are interested in trading cryptocurrencies, but new users tend not to know where to do so. With so many cryptocurrency exchanges thriving in today's markets, new traders can hardly keep up.
That's why we've taken the time to analyze the top 20 cryptocurrency exchanges, ranking them by speed, cost, international accessibility, trading features, user confidence, and more. By the end of this guide, you'll have strong options for trading crypto, wherever you live, and whatever form of cryptocurrency trading you wish to pursue.
Best cryptocurrency exchanges for 2020
We'll first take a look at the top exchanges overall, then look at our favourite exchanges for different criteria: fees, reputation, ease of use, etc. By the end of this guide, you'll have several high quality options for your personal bitcoin trading needs.
1. eToro: Best overall cryptocurrency exchange
Known as the leading social trading platform, eToro allows its users to trade cryptocurrencies, stocks, currency pairs, CFDs, indices and commodities.
It's a well-established platform that is licensed and regulated by the Financial Conduct Authority (FCA) in the UK, the Australian Securities Investment Commission (ASIC) in Australia and the Cyprus Securities and Exchange Commission (CySec) in Cyprus.
It currently supports the trading of major cryptocurrencies such as Bitcoin, Ethereum, Litecoin, Dash, Bitcoin Cash and many more. Once you're ready to trade on eToro, you can deposit money using your PayPal account, credit/debit card, etc.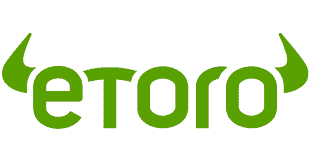 Social trading crypto exchange
CySEC & FCA regulated
Over 15+ coins supported
$25 withdrawal fee
KYC & verification required
75% of retail investors lose money when trading CFDs with this provider.
2. Plus500 : Best crypto exchange for non-U.S. customers
Founded in 2008 in Israel, Plus500 is a reputable CFD trading platform that supports the trading of more than 2,700 financial instruments such as cryptocurrecies, forex, commodities, shares, options and indices.
Like eToro, it is also licensed and regulated by the Financial Conduct Authority (FCA) in the UK and the Australian Securities Investment Commission (ASIC) in Australia.
Plus500 has user-friendly web-based and mobile trading platforms. The web-based trading platform is suitable to beginners in CFD trading. If you are an expert trader, you'll notice that it lacks sophisticated tools such as advanced leverage setting options. Its mobile trading platform can be accessed on both Android and iOS devices. It has all the features of the web-based trading platforms so you can easily trade on your phone wherever you are. Its accepted deposit payment methods include credit/debit cards, bank transfer, PayPal and Skrill.
Take note though that you can only withdraw using PayPal if you have at least $50. The minimum withdrawal amount for wire transfers and credit/debit cards is $100.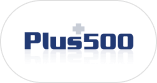 Leveraged crypto trading
Low spreads, fees and commissions
Free demo account
Fantastic platform for advanced crypto traders
CFD trading only - you will not own the physical asset
Not suitable for beginners
76% of retail investors lose money when trading CFDs with this provider.
3. Binance: 150 coins supported
Binance exchange was originally started in China, before moving to Japan, Taiwan, and finally Malta in search of friendly national regulations.
Binance is the largest cryptocurrency trading provider in the world, by volume. Binance has a huge assortment of cryptocurrencies available for trade.
They use trading currencies Bitcoin, Ethereum, Tether, and/or Binance Coin BNB for all trading pairs. BNB users get 50% all trading fees.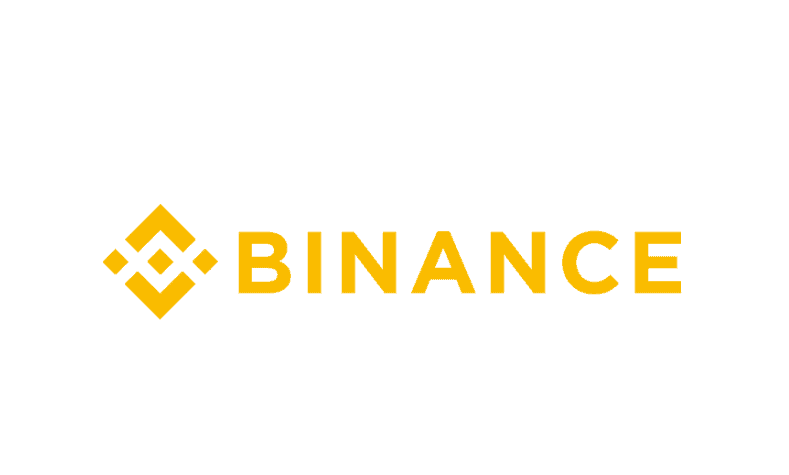 High liquidity and fast platform
No verification needed to buy crypto
Average fees of 0.1% on each trade
Doesn't offer phone support
Unregulated platform
Not suitable for complete beginners
4.Coinbase: Best bitcoin exchange for beginners
Coinbase is an American fiat exchange, accepting USD (and other fiat in specific regions) in exchange for Bitcoin, Ethereum, Litecoin, Ethereum Classic, and Bitcoin Cash.
Many people use Coinbase before any other crypto exchange because Coinbase is widely available and very user-friendly.
Coinbase is one of the most expensive Bitcoin exchanges, but this is partially due to the high degree of investor protection they offer their users. With Coinbase, you get what you pay for.

Newbie and user-friendly interface
Low credit card fees
Deposit $100, get $10 extra in Bitcoin
Not many supported coins available
Transactions can take up to 3 days to be processed
Extremely high fees
What is a bitcoin exchange or cryptocurrency exchange?

Bitcoin exchanges are online marketplaces where cryptocurrencies are bought and sold.
Bitcoin exchanges match buyers with sellers.Supply and demand determines the price of Bitcoin, i.e., buyers pay for Bitcoin what they think it's worth, based on how much is available on the exchange.
There are Bitcoin exchanges all over the world, catering to regional and international audiences.Some exchanges accept fiat currency, others only crypto.
Still others don't sell Bitcoin at all, and instead allow users to make bets on crypto price fluctuations.
Some Bitcoin exchanges are regulated. Others are not. But all good cryptocurrency exchanges should provide a strong user experience, protect user funds, and comply with the law and industry best practices.
There are tons of Bitcoin exchanges to choose from.By the end of this guide, you'll know what Bitcoin exchanges are available to you, how to sign up with them, and what other options are available for you as you learn to trade within these fascinating markets.
What types of bitcoin exchanges are there?
For our purposes, there are basically two types of Bitcoin exchanges: those that accept fiat currency as payment (centralized), and those that do not (decentralized).
Fiat currencies are any government-issued money. US Dollars and British Pounds Sterling are two common examples.
Centralized
Compliant to strict regulations
High Investor Protection
Decentralized
Offer a wide variety of services
Non-compliant to regulations
More susceptible to hacks
How do I choose a reputable bitcoin site?
There are many things to look for when choosing a cryptocurrency platform. Below, we list some of the features to look for and avoid.
Features to Look for

Affordable Fees:  If you trade frequently, high fees add up, and can eat away at your profits.
Regulation-Compliant: This way you know you'll be taken care of if something goes wrong, such as a hack or market manipulation. Usually these exchanges are regulated by CySec or the FCA.
Responsive Customer Service: If you have an issue with the exchange, you want one that is quick to put things right.
High Liquidity: It's one thing for an exchange to support the coins you want to buy; it's another for the exchange to have an active supply.
Country Based: You won't have your account locked if the exchange stops being available in your part of the world.

Features to Avoid
Not Trustworthy: Always look for a sign of trustworthiness in the website, like the 'Lock' icon at the top of the page next to the page URL.
Market Order Types: If your exchange only uses Market Orders, you may not be getting the best price.
Excessive Commission fees: You should always look if an exchange has withdraw, deposit and overnight fees. Make sure to verify the values before committing.
Low Volume:  Smaller exchanges can have price abnormalities. Beware though: A lot of exchanges are actually brokerage services that charge you an abnormal mark up.
A Professional Trading on your Behalf:  Needless to say that respectable exchanges who offer Cryptocurrencies will not offer you a professional trader to do act on your behalf. Avoid Scams.
Cryptocurrency sites ranked by category
If you're looking for a specific feature, take a look at the best bitcoin exchanges ranked by category below.
The cheapest bitcoin exchange site is Binance. Here, traders pay only 0.10% for every buy and sell order. This is already low for an industry where 0.25% of above is common, but Binance also offers 50% discounts for traders who use their Binance Coin BNB. That's just 0.05% per trade; almost free.
Binance has its copycats which also mimic its fee and token structure, but none is yet better than the original.
Certain CFD brokers like Robinhood offer 0.00% trading fees, but it's important to understand that the company makes money on spreads and in other nuanced ways. The trader still pays, but not in a way that's easy to notice.
There are a number of cryptocurrency exchange with excellent reputations.
Coinbase is where most new crypto traders buy their first Bitcoin or Ethereum. It's highly regulated and trustworthy.
Gemini Exchange is a major competitor to Coinbase, and is pursuing more stringent regulation and licensing than any other exchange on the planet.
Binance sells far more cryptocurrencies than any of the other exchanges in this section. It's not as well regulated, but it has never suffered a major attack.
Coinbase makes signup a breeze, offer mainstream currencies that all kinds of users will understand, and are safely regulated and licensed in many jurisdictions.
Coinbase Pro offers many different order types, complex charting, and fast performance for experienced traders. They also offer a greater array of currencies than the basic Coinbase platform.
Binance offers a similar level of performance, with many more crypto assets on offer.
The best bitcoin site for in-app trading is Coinbase. While there are many high quality platforms available in browser, the selection is fairly limited on mobile. Fortunately, these two offerings earn high marks.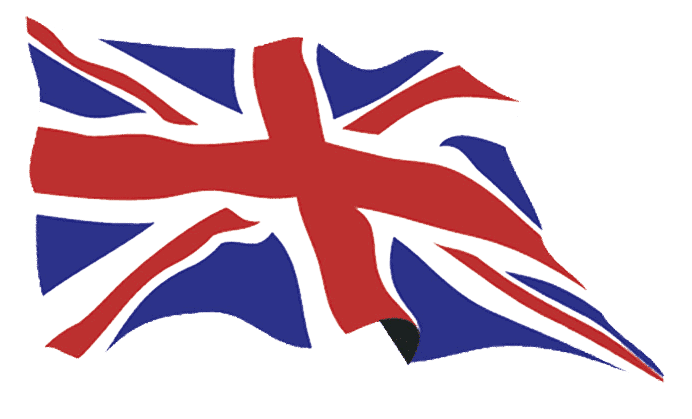 Plus500 is the best cryptocurrency exchange for traders in the UK. Aside from its low spread fees and commissions, it also provides a user-friendly trading platform that has a web-based and mobile version. Moreover, it has 24/7 customer support.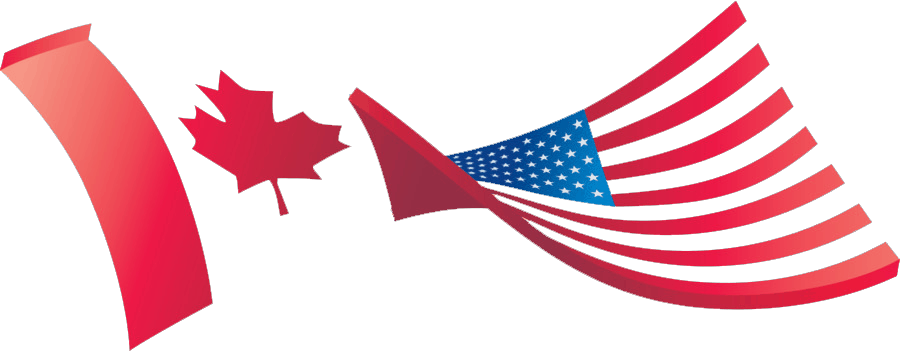 eToro is the best US cryptocurrency exchange and one of the best trading platforms for both beginners and expert traders. It supports several payment methods such as PayPal, wire transfer, credit/debit card, Neteller, WebMoney and Skrill.
Even though it has high spread fees, eToro is still the most secure and one of the most reputable cryptocurrency exchanges that support social trading. Not only that, but eToro also supports several assets such as forex, stocks and commodities and has one of the best stock trading apps. This is definitely something to consider if you will be looking to diversify your portfolio away from cryptocurrency, in which case your best bet will be to use an all-in-one solution like eToro.
Plus500 is the best exchange overall for people in Australia and New Zealand. Aside from being licensed and regulated by the Australian Securities Investment Commission (ASIC) in Australia, its users also find it easy to deposit and withdraw their funds because it supports PayPal, Skrill, bank transfer and credit/debit cards.
What is the difference between an exchange and a broker?
A sub-type of exchange, the CFD Broker, is different from a normal cryptocurrency exchange in that they don't sell real Bitcoin. Instead, CFD brokers essentially allow users to bet on the future price of Bitcoin.
CFDs (Contracts For Difference) are a quick way to trade, without having to use Bitcoin wallets or mess with confusing Bitcoin transactions.
It's also easy to lose money quickly with CFD trading, if you're not accustomed to it. However, with knowledge and practice, CFD has its place. Just make sure that if you want real Bitcoin that you go with a conventional Bitcoin exchange, and not a CFD broker.
Final thoughts
There are hundreds of cryptocurrency platforms operating today. Unfortunately, most of them are not worth trying, and some will put user funds at risk of hacking and fraud losses. Some investors do lose money in cryptocurrency trading scams. To find out more about these products you can read our Bitcoin Blueprint and Bitcoin Loophole reviews.
We hope that the options we've presented to you will give you all of the trading functionality you need, without any of the associated risk. As this industry develops, we'll investigate new exchange sources. For now, the exchanges we've recommended here are truly the best in the business.
Our Recommended Crypto Exchange for U.S. customers

15+ Cryptos + Wallet Available
Paypal available
$200 Minimum Deposit
Over 12+ coins supported
Social trading platform & copy trading

Our Recommended Crypto Exchange for non-U.S. customers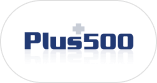 £/$100 Minimum Deposit
Has the most popular crypto pairs
No commissions on all crypto purchases
CySEC & FCA regulated platform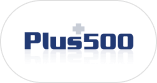 75% of retail investors lose money when trading CFDs with this provider.
Cryptocurrency exchange alternatives
If you are looking for an alternative to traditional cryptocurrency exchanges, check out the guides below.
FAQs
Can I Store My Cryptocurrencies On Exchanges Indefinitely?
This isn't a good idea. Cryptocurrency exchange wallets are meant for the short term storage of funds, such as right after a purchase of Bitcoin has been made. Exchange wallets can technically hold cryptocurrencies indefinitely, but as we're learned from hacking events like Cryptopia and QuadrigaCX, sometimes exchanges lose user funds. Every crypto exchange basically as a target on its back. With so many millions or billions in assets contained on a single platform, thieves will be working as hard as they can to steal the funds contained therein. Buy your coins and quickly move them to a wallet that resides on your computer of mobile device. As an individual, you won't have hackers trying to steal from you, at least with the same effort that the put into robbing exchanges.
Why Don't More Crypto Exchanges Accept Fiat Payments?
Cryptocurrencies are sparsely regulated, so exchanges that only accept crypto>crypto transactions don't put themselves under regulation the same way fiat>crypto exchanges do. For a fiat exchange to survive, they've got to comply with all sorts of federal and state oversight, sometimes in multiple nations. This is costly and time-consuming, and few exchanges want to jump through these hoops. Those that do can be very profitable, but they also take on considerable risk because they have to be transparent to regulatory scrutiny just like banks and other high-level fintech service providers.
Why Do So Many Crypto Exchanges Get Hacked?
There are several reasons why today's cryptocurrency exchanges are vulnerable to hacking. 1) They're centralized. Exchanges basically hold huge piles of digital cash. One hacker breakthrough can result in a massive score. 2) Cryptocurrency exchanges are suffering during the crypto bear market. Some have had to lay off staff, leaving themselves with less expertise to throw into security. 3) Some cryptocurrency exchanges are shady, fly-by-night affairs that don't use industry best practices. They're get-rich-quick schemes. 4) Many cryptocurrency exchanges are practically unregulated, meaning they can conduct themselves in any way they please, without any outside body stepping in to make them behave properly.
Why Do Some Banks Not Allow Credit Card Payments to Cryptocurrency Exchanges?
Banks have to protect their customers' assets and interests. Cryptocurrency is an experimental technology and economic model. Billions of consumer dollars have been lost in crypto investments, and negative monikers like Bubble, Hype and Fad are not far off the mark in certain cases. By preventing customers from using credit to by Bitcoin, banks are preventing certain unwise individuals from going into debt to invest in a highly speculative market that they don't understand. On the other hand, these banks are impinging on client freedoms and access to capital. It's a complicated situation.
What Happens if I Lose My Funds in a Crypto Exchange Hack?
The answer to this question depends entirely upon which exchange you're using. If your Bitcoin is lost in the hack of an unregulated, offshore Bitcoin exchange, you probably aren't going to get your money back. There is simply no regulatory body able to enforce customer protection practices on exchanges like this. However, if you use highly regulated exchanges like Coinbase (which probably won't get hacked anyway), you know that you would get your money back in the event of a hack, because Coinbase complies with many of the same regulations as banks.
A-Z of Bitcoin Exchanges