Millions of people around the world are interested in trading cryptocurrencies, but new users tend not to know where to do so. With so many cryptocurrency exchanges thriving in today's markets, new traders can hardly keep up.
That's why we've taken the time to analyze the top 20 cryptocurrency exchanges, ranking them by speed, cost, international accessibility, trading features, user confidence, and more. By the end of this guide, you'll have strong options for trading crypto, wherever you live, and whatever form of cryptocurrency trading you wish to pursue.
What is a Bitcoin Exchange or Cryptocurrency Exchange?
How to Choose a Bitcoin Site
Features to Look for
Best Bitcoin Sites for 2019
We'll first take a look at the top exchanges overall, then look at our favourite exchanges for different criteria: fees, reputation, ease of use, etc. By the end of this guide, you'll have several high quality options for your personal bitcoin trading needs.
1. eToro
In first position comes a strong and diverse investment service provider, eToro, where you can access crypto markets in two ways: CFDs and traditional ownership.
eToro has been in the Bitcoin CFD game for several years now, but only added their eToro Wallet functionality in 2018. In either case, users can make investment returns on a handful of crypto assets (like NEO, EOS, Litecoin, and several others), all within an intuitive and attractive user interface.
eToro has always been regulation compliant (CySEC & FCA regulated), and offers considerable investor protections to its users. It's now available in more than 60 countries, recently including the United States (finally!).
All told, there may be exchanges that beat out eToro in one category or another, but few are superior to eToro overall. You can find out more about this broker by reading our eToro pros and cons.
Video Tutorial: Best Bitcoin Exchange UK & US 2019
2. Binance

Binance exchange was originally started in China, before moving to Japan, Taiwan, and finally Malta in search of friendly national regulations. Binance is the largest cryptocurrency trading provider in the world, by volume.
Binance has a huge assortment of cryptocurrencies available for trade. They use trading currencies Bitcoin, Ethereum, Tether, and/or Binance Coin BNB for all trading pairs. BNB users get 50% all trading fees.
3. Coinbase

Coinbase is an American fiat exchange, accepting USD (and other fiat in specific regions) in exchange for Bitcoin, Ethereum, Litecoin, Ethereum Classic, and Bitcoin Cash.
Many people use Coinbase before any other crypto exchange because Coinbase is widely available and very user-friendly. Coinbase is one of the most expensive Bitcoin exchanges, but this is partially due to the high degree of investor protection they offer their users. With Coinbase, you get what you pay for.
4. 24Option

24Option is one of the best known platforms for buying, selling and trading cryptocurrencies, because its marketing strategy consisted in supporting and sponsoring the football club Juventus.24Option has Bitcoin, cryptocurrencies and also CFDs. Its platform is very user friendly and also has other pairs of assets such as Stocks, Commodities and Forex. They are also starting to explore Cannabis Stocks, which is a very popular option today.Below are some advantages and disadvantages of using the 24Option platform:
5. Coinmama

Coinmama is an exchange that was created and became fully operational in 2013.Coinmama is available worldwide and provides its services to as many as 188 countries. It was made widely popular in 2017, as it was one of the exchanges with the fastest methods to buy bitcoin and other cryptocurrencies with a credit or debit card.Below are some advantages and disadvantages on Coinmama's platform:
6. Bittrex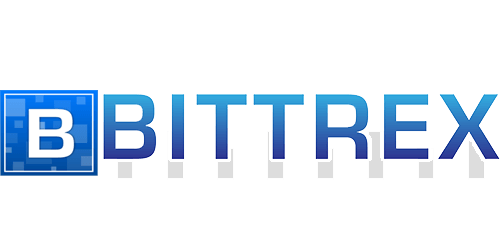 Bittrex is a major American cryptocurrency exchange with hundreds of available altcoins. With 0.25% trading fees, Bittrex is no longer the most affordable option, but for routine buying and selling, and access to some obscure altcoins, it's one of the better options.
7. Gemini Exchange

Gemini Exchange is run by the Winklevoss Twins of Facebook fame. Gemini is a strong competitor to Coinbase, with cheaper fees, more advanced order types, and a slightly more varied altcoin selection.
Gemini Exchange is seeking the highest level of fintech licensing that New York (its home base) can confer, making it a safe and transparent place for investors at all levels to get into cryptocurrency. Gemini Exchange also accepts fiat.
8. Bitfinex

This international exchange is no longer available to users in the United States. This is a shame, because Bitfinex has one of the strongest user interfaces of any crypto exchange.
Though involved in the unaudited growth of Tether and other not-quite-scandals, Bitfinex has avoided major scandal, and has provided a high level of service and trading options to those who can use it.
9. Kraken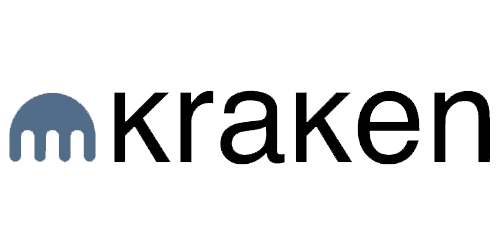 Canadian exchange Kraken presents a strong selection of altcoins, with a wide variety of trading options. They even offer margin/leveraged trades!
Kraken has seemed to lag behind in development, but it never gives up. Though Kraken has struggled with high trading volume on its busiest days, it mostly works as it should. Kraken's CEO is very publicly active on social media, and responds to customer critiques in a way we don't see very often.
10.ShapeShift

ShapeShift is one of an important class of exchanges which provide instant liquidity for buyers and sellers, without requiring these customers to identify themselves. ShapeShift has been incorporated into a number of trading wallets, for inter-wallet trading.
ShapeShift is all about convenience. There may be other exchanges which are cheaper or more consistent, but when you're in a pinch, ShapeShift is there.
11. Changelly

Another no-KYC exchange with instant liquidity for users on the go, Changelly fills an important niche within the crypto trading industry. As with ShapeShift, the Changelly API has been used to bring fast trading to various wallets and other crypto applications.
12. KuCoin

Called a "Binance Clone" by some, KuCoin in fact does offer many of the benefits of Binance: low fees, discounted trading with a proprietary crypto, huge selection of assets.
In practice, we're happy to have any exchange that offers good customer experiences and a wide range of services, which KuCoin definitely does, Binance copycat or not.
Exchanges Reviewed
For a closer look at crypto exchanges, be sure to check out our detailed reviews below.
Cryptocurrency Sites Ranked by Category
Differences Between Exchanges and CFD Brokers
A sub-type of exchange, the CFD Broker, is different from a normal cryptocurrency exchange in that they don't sell real Bitcoin. Instead, CFD brokers essentially allow users to bet on the future price of Bitcoin.
CFDs (Contracts For Difference) are a quick way to trade, without having to use Bitcoin wallets or mess with confusing Bitcoin transactions.
It's also easy to lose money quickly with CFD trading, if you're not accustomed to it. However, with knowledge and practice, CFD has its place. Just make sure that if you want real Bitcoin that you go with a conventional Bitcoin exchange, and not a CFD broker.
What Type of Bitcoin Exchanges Are There?
For our purposes, there are basically two types of Bitcoin exchanges: those that accept fiat currency as payment (centralized), and those that do not (decentralized).
Fiat currencies are any government-issued money. US Dollars and British Pounds Sterling are two common examples.
There are hundreds of cryptocurrency platforms operating today. Unfortunately, most of them are not worth trying, and some will put user funds at risk of hacking and fraud losses. Some investors do lose money in cryptocurrency trading scams. To find out more about these products you can read our Bitcoin Trader review and Bitcoin Revolution review.
We hope that the options we've presented to you will give you all of the trading functionality you need, without any of the associated risk. As this industry develops, we'll investigate new exchange sources. For now, the exchanges we've recommended here are truly the best in the business.
FAQs