Stock trading can be a good way to make a return on your money, but if you're a beginner, where do you start? Which platforms are trustworthy and how do you get started?
Read on to find out the answers to all these questions in this comprehensive guide. We will cover everything you need to know about stock trading including how to buy, trade, sell and hold stocks, the best platforms to do it as well as the terminology you need to be aware of and useful tips for new investors.
CryptoRocket

CryptoRocket went from simply being a hot name in the market, to becoming an important force in the Stock trading market in Europe and Australia. This is a firm that instead of offering full ownership of the shares like a traditional broker would do, they use CFDs to synthetically provide trading through derivatives. It sounds complicated but in reality, is one of the easiest and most straightforward methods of buying stocks.
Another important aspect about this broker is the fact that it currently offers other asset classes and a vast range of stocks to trade. You might not have a full range like in a traditional stockbroker, but you will certainly have all the major names available for your trade.
Pros:
High Leverage – 1:500
No transaction and deposit fees
MT4 and WebTrader available
Professional and valid customer support services
Highly secure trading platform
Trading stocks on Ally Invest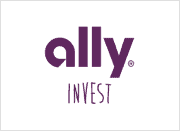 Step 1: Register to Ally Invest
Fill in your name and email, then select individual, joint or IRA as the type of brokerage account to open.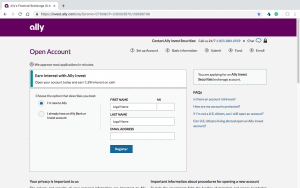 Enter birthdate, country of citizenship, marital status, number of dependents and Social Security number for tax purposes. Enter address, phone number, security question and answer. Enter employment status. This is necessary to ensure that the investor is not an employee of a securities business, a director of a major corporation or a senior political figure.
Step 2: Specify your experience level
You must then provide some information about your previous experience trading stocks, as well as you investment objective, time horizon, liquidity needs, risk tolerance and whether or not a margin account is required.
Step 3: Deposit funds
You will then be able to deposit funds into your account to begin live stock trading. The deposit process can be done via wire transfer from bank.
Trading stocks on DEGIRO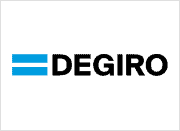 Step 1 : Register to Degiro
The first step to trading shares with Degiro is to register with investor name, phone number email address and choose Business Account or Private individual.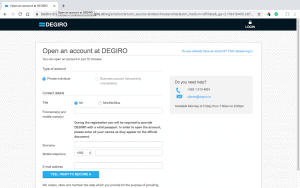 Step 2: Choose your stock trading account type
You will then be required to choose from five types of share trading accounts: Custody, Basic, Active, Trader or Day Trader. A separate account is required to trade Contracts for Difference (CFDs).
Step 3: Complete a suitability test
You must then complete a test for suitability to certify awareness of the financial risks of trading and agree to conditions for real-time prices.
Step 4: Transfer funds into your DEGIRO account
We recommend that you deposit via bank transfer in the base currency of the investor's home country so that currency conversion fees won't be charged. The transfer could take up to three days. DEGIRO also accepts deposits from the SOFORT and Trustly deposit service providers, which can take as little as 30 minutes.
Best Common Share Trading Sites
Markets.com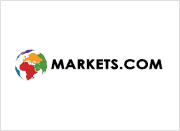 The robust proprietary web platform at Markets.com features an excellent collection of fundamental research tools that include analyst recommendations as well as insider and hedge fund activity. Investors can open accounts with as little as $100 and be paid scaled bonuses with larger deposits. Mobile phone applications synchronize with the desktop platform. Educational and research content is underpinned by Trading Central tutorials and video-on-demand. All trading is in contracts for difference (CFDs); no ownership of shares of common stock is available.
Pros:
Education for All Skill Levels
Excellent Fundamental Research
Low Minimum Deposit
Cons:
CFD brokerage platform only
No guaranteed stop losses
Inactivity Fee
24option

24Option allows traders to download and use the industry standard MetaTrader 4 (MT4) platform, which allows for advanced technical analysis, but the 24option desktop platform may be suitable for most investors' needs. Many educational videos are available onsite, and 24option offers as many as 10 live webinars per month. Investors can buy shares of individual common stocks as well as trade commodities like gold and oil. 24option offers 24-hour support via online chat as well as phone and email support.
Pros:
Large Selection of Shares
Educational Opportunities
Platform Quality
Cons:
High Withdrawal Fee
No guaranteed stop losses
Difficult Account Opening
DEGIRO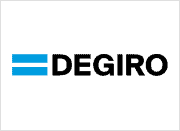 DEGIRO is a Dutch online discount broker, but access depends upon bank account country, not investor residency. Regulated by the Dutch Central Bank (DNB) and The Netherlands Financial Markets Authority (AFM), accounts offer €20,000 investor protection. DEGIRO has an easy account opening process, and there is no minimum deposit, but opening an account can take days. Investors looking for quality execution will find order types that include limit, stop-loss, stop-limit, trailing-stop, day and good-till-canceled (GTC). DEGIRO provides access to 32 stock exchanges where options, ETFs, mutual funds, bonds, futures and CFDs are available.
Pros:
Low Trading And Non-Trading Fees
No Minimum Deposit Or Inactivity Fee
Numerous Markets and Order Types
Cons:
Limited Research
Delayed Account Opening
No Educational Features
Ally Invest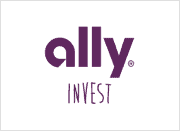 Ally Invest, formerly known as TradeKing, is part of a diversified financial services company that includes banking, lending and a wide variety of asset classes on their InvestLIVE platform with real-time quotes on all displays, including mobile. Ally's technical research functions allow backtesting, and long-term charts are customizable. Extensive fundamental research includes mutual fund and fixed income screeners. Ally offers webinars several times per week as well as a library of articles on general investing topics.
Pros:
Banking Capabilities
Fundamental and Technical Research
Customizable InvestLIVE Platform
Cons:
Dated Standard Website
Poor Customer Service
Substandard Executions
Robinhood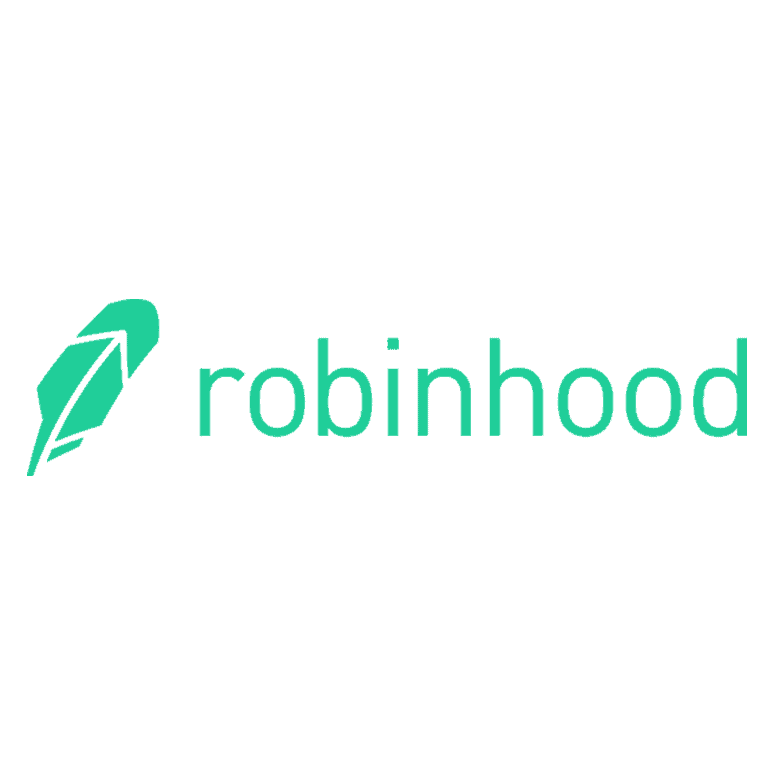 Robinhood is a "zero-fee" discount broker located in the US, regulated by FINRA and thus provides up to $500,000 investor protection. Robinhood offers commission-free US stock trading without withdrawal or inactivity fees, but day trades are limited to three per week. Account opening is fast, fully digital, with no required minimum balance, but deposits are only by bank transfer. Investors may enter limit, stop-loss, stop-limit, and good-till-canceled order types, and can set up alerts and push notifications.
Pros:
Commission-Free Trading
No Inactivity or Withdrawal Fees
Excellent Mobile Platform
Cons:
High Non-US Shares Fee
No Free Day-trading
Delayed Deposits
Free stock trading sites
Robinhood, unlike the beneficent outlaw of Sherwood Forest, does not claim to rob from the rich but does intend to give "the poor" everyman the same fair shot. As long as an investor day trades no more than three times per week, the Standard/Instant Account trades are free. But if the investor needs to be more active, buy a non-US stock, or trade on margin, then more money is required for commissions or a minimum account balance.
Markets.com offers trading with no up-front commissions, immediate leverage via margin trading and opportunities to trade exotic investment products. As long as the trades are complete by end of day, the investor stays active, and does not withdraw funds, trading remains free. Holding an investment overnight, allowing an account to lie dormant, or taking a withdrawal will cost.
24option offers trading in stocks, Forex, CFDs, commodities and indexes with a low minimum deposit, multiple deposit methods and the ability to use the MetaTrader 4 Trading Platform. Customer service is always available to help 24/7 via phone, chat or email. But when an investor wants to get deposited funds back, it will cost 3.5%—$35 on $1000 or $350 on 10,000.
Top Stock Trading Apps
The Markets.com mobile app allows alert notifications via email, SMS and push. The mobile platform is very similar to the web platform and thus it allows an efficient transition. But charting does not work as well on the phone as the desktop, and orders cannot be placed in off-market hours.
Robinhood was a mobile app before it was a website, and its minimalist design allows for ease of execution. It is user-friendly, available for iOS and Android, and has the same functions as the desktop platform. Watchlists are synched between the app and the website, but the stock screener and recommendations are not.
Best Practice Stock Trading / Demo Stock Trading Accounts
The Markets.com proprietary web platform of CFDs and FX trading allows an investor to practice on a demo account before risking real money. While practicing, the novice investor can take advantage of videos in the Knowledge Center and trading tips from experienced investors. The investor can try it before buying it.
The 24option demo account is accessible for free with no required deposit. 24option offers trading in over 160 individual stocks and as many as 10 live webinars per month, so users of the demo account may practice and learn before taking the leap into the risk of loss. The company's trading platform has an intuitive interface, and the broker offers novice traders an extensive educational program.
Which Stocks To Trade?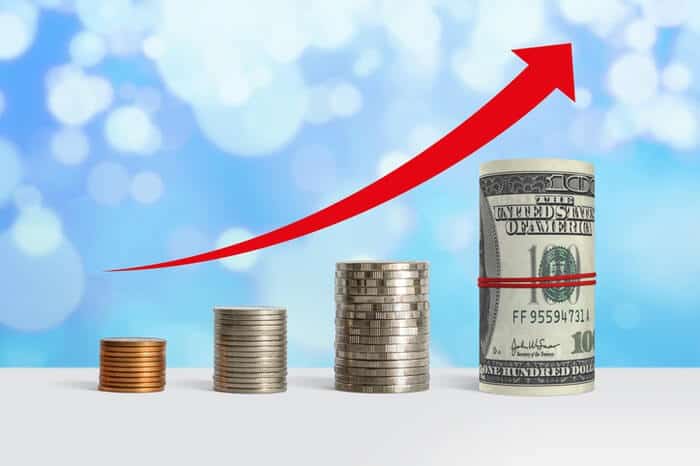 Once an investor has settled on where to trade shares of common stocks, the next question is which stock and when. Choosing which shares involves fundamental analysis; deciding when to trade requires technical analysis. Then the investor must consider recent news, earnings reports and analyst estimates.
Boeing (BA) lost 15% of its market value in the two weeks from March 1st to March 15th, which included the crash of Ethiopian Airlines 737 Max 8. Boeing may be worth a closer look. According to the Wall Street Journal, "such accidents, however tragic, do surprisingly little damage to the business of selling aircraft." Analysts project Boeing's earnings growth to continue at over 20%, and based on five-year dividend growth, is at a deep discount to its intrinsic value. Technically, Boeing has not yet retreated to its 200-day moving average, so most investors who have bought the shares over the last year still have a profit.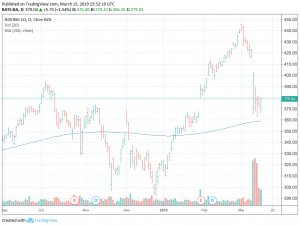 While Boeing retreated, Airbus SE (EADSY) advanced. Airbus analysts also predict greater than 20% growth, but selling at a significant multiple to intrinsic value, Airbus was no bargain . Airbus, which closed 2018 at $23.78 per share had risen 40% by March 15th. On the chart, Airbus broke through its 200-day moving average in January and went on to establish a new all-time high.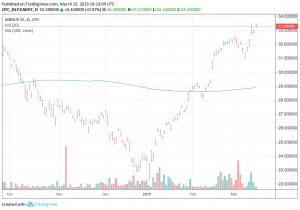 JPMorgan Chase & Co. (JPM) is the largest bank in the United State and the 6th largest in the world after five Chinese banks. It pays a dividend yield that is higher than the benchmark US Ten-Year Treasury Bond, and that rate has been growing at an average of 15%. Analysts expect earnings growth in the single digits, but banks do well in times of rising interest rates because they lend at higher rates while delaying increases in the interest rates they pay out. The shares began in a definite downtrend after they reached their all-time high in September of 2018.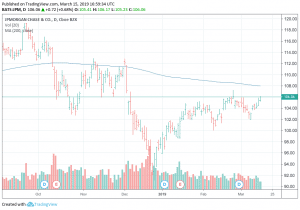 Barclays PLC (BCS) is the second-largest bank in England after HSBC Holdings (HSBC) which was founded in Hong Kong. Barclays' low share price does not indicate value as it is selling at over 23 times current earnings, and both earnings and dividend growth have been negative. Barclays' chart shows flattening, but the 200-day moving average seems to be approaching the share price rather than the other way around.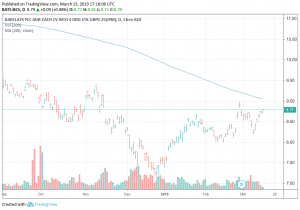 Verizon Communications Inc. (VZ) was formed as the result of a 1999 merger between Bell Atlantic and Vodafone (VOD). Verizon had over 150 million subscribers as of the fourth quarter of 2018, 10 million more subscribers than AT&T and more than twice as many as T-Mobile US. Very much like an electric utility, its revenue is secure—no one gives up their phone. It pays an attractive dividend that has been growing and is trading at a discount to its discounted cash flow intrinsic value. Verizon was on the verge of entering a solid uptrend, trading above both its 200-day and 50-day moving averages.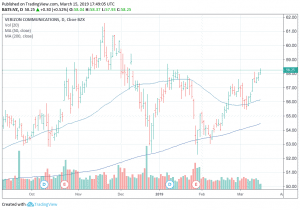 Vodafone Group PLC (VOD) has been in the wireless telephone business as long wireless telephones have been available, but lately it has struggled to produce profits. Their earnings growth has been negative, but they do pay an attractive and growing dividend that is double the US Ten Year Treasury and a multiple of the UK Ten Year Gilt. The VOD chart offers no sign of share price recovery.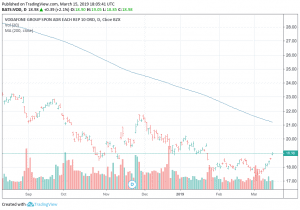 Essential Things To Know Before Starting Trading
1.Everybody loses. Even Warren Buffett—Heinz (HZ). Successful investors cut their losses and let their winners run. William J. O'Neil suggests taking losses of no more than 8%, but really, the sooner the better.
2. Do the fundamental research first. Get an idea of the shares' intrinsic value before considering whether to buy it; a mistake does not need to be a drastic loss.
3. Technical research is a measure of crowd psychology. A moving average is merely a measure of happiness. If the share price is above the line, most recent buyers are happy with their purchase; if not, they're not. Happy investors hold, unhappy ones sell.
4. Take some profits; nothing lasts forever. William J. O'Neil says, "The secret is to hop off the elevator on one of the floors on the way up and not ride it back down again."
5. Write it down; keep a record. When were the shares purchased, why and what was the result. According to the Teachings of the Dalai Lama: "When you lose, don't lose the lesson."
Stock Trading Tips And Strategies
A great stock-trading platform, like Ally Invest, includes an education center with articles on general investing topics, and more specific information on asset classes. The Ally site also includes two stock screeners: one for fundamental and technical research, and the other for backtesting an investing strategy.
Stock trading software for traders is as essential today as once was a telephone. MetaStock offers technical indicators, chart drawing tools, integrated news, fundamental data, and global markets coverage across multiple assets: equities, derivatives, Forex, futures, and commodities. It costs $99.00, but avoiding one bad trade will pay for it.
Stock trading companies are in business to make money for their owners, not their clients. Where Are the Customers' Yachts?, first published in 1940, presents a valuable lesson for any investor today. Research the broker before making the trade and remember: you get what you pay for.
Useful Resources
Of Benjamin Graham's The Intelligent Investor Warren Buffett says in its preface, "I read the first edition of this book early in 1950, when I was nineteen. I thought then that it was by far the best book about investing ever written. I still think it is."
Burton G. Malkiel, in his A Random Walk Down Wall Street, recently updated but first written in 1973, attempts to persuade investors to avoid buying individual securities and instead invest in index funds. He has not succeeded but keeps trying in this fourteenth edition. The book covers technical and fundamental analysis, modern portfolio theory, behavioral finance, and portfolio construction; all with the intention of presenting the futility of each.
William J O'Neil's How to Make Money in Stocks combines fundamental and technical analysis into one package which he terms CANSLIM: Current earnings, Annual earnings, New products, markets, or high stock prices, Shares outstanding, Leader or laggard, Institutional interest, and Market condition. His daily publication, Investor's Business Daily and its Investors.com website apply CANSLIM and its momentum theories to everyday market developments.
Morningstar is not just for mutual funds; it covers stocks so well that Yahoo Finance uses Morningstar for much of its stock market technical and fundamental statistics. Morningstar allows a free user to build a portfolio and track it in real time. Its Instant X-Ray feature allows an investor to peer into the best performing actively managed mutual funds to find out how they do it.
Fundamentals like intrinsic value, margin of safety and fair value are difficult calculations involving many choices of variables along the way. Gurufocus.com is a one-stop shop for many of the most mysterious calculations that financial analysts perform. Much of the information is free, but the pay site is also a worthwhile investment.
Conclusion
In terms of risk versus reward, there is no better tool for growing wealth than shares of common stocks. Over the last ten years, the Standard and Poor's 500 Index has returned over 16%. Since its inception in 1976, the Vanguard 500 Index Fund Investor Shares (VFINX) has returned 10.72%. At that rate, money doubles every seven years, but first the money must be invested, and that's the hard part.
FAQs
What is Stop Loss?
This order is designed to limit losses or in some cases to lock in a certain level of profit. As soon as the price of the security hits the stop-loss price (or falls below), the order becomes a market order.
What are the stock trading market hours?
New York Stock Exchange 09:30-16:00 Tokyo Stock Exchange 09:00-11:30 12:30-15:00 London Stock Exchange 08:00-16:30 Hong Kong Stock Exchange 09:30-16:00
What is proof of address?
In order to prove that an investor indeed lives at the address entered in registration an uploaded copy of a current utility bill, like electricity or water, proves address.
What is a conversion fee?
The Conversion fee is a small percentage charge deducted for the currency conversion when there is a discrepancy between the trading account currency and the quoted currency of the underlying asset.
How are my accounts protected?
In the United States, the Securities Investor Protection Corporation (SIPC) provides protection for accounts up to $500,000 (including $250,000 for claims of cash) per client. In Britain, The Financial Services Compensation Scheme (FSC) provides protection for up to £85,000.
If I'm not a U.S. citizen, can I still open an account?
To open a brokerage account in the United States, an investor must be a citizen or a legal permanent resident of the United States, be at least 18 years old, have a Social Security Number (SSN) or Taxpayer Identification number (TIN) and a U.S. street address
Can I transfer my current stock trading portfolio?
Any portfolio of publicly traded securities can be transferred. It is up to the receiving firm to process the transfer and to determine which securities it will accept.
What are margin requirements?
Margin requirements involve how much a brokerage firm will lend and at what interest rate. In the United States, the maximum a firm may lend on common stock is 50% of the value of securities currently held. The individual firm sets the interest rate.
Can a business or legal entity also become a client?
Yes. A Corporate or Partnership Account can be registered with the incorporation details or partnership agreement of the company.
A-Z of Trading Pages