Last Updated on
What are Forex Signals?
Forex signals are alerts traders receive with information regarding currency pair trades. The signal will often mention a specific price and what action to take with this price alert – whether to buy (long) or sell (short).  More detailed signals will also state a stop loss price and a profit taking point, to assist traders as much as possible.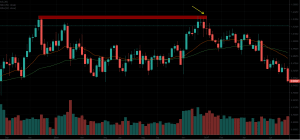 Signals can be be based on technical analysis or fundamental analysis and they can be made by humans or automated robots. Better quality signals will use various indicators together in order to compile a balanced signal. There are free forex signals and also ones that cost a fee – this of course would depend on the quality of the signals and how many different currencies are covered. These signals can be delivered to traders in a variety of ways including e-mail, SMS and website updates.
Latest FREE Forex Signals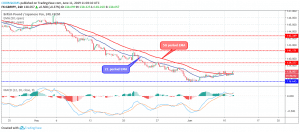 June 11, 2019
Last Updated on June 11, 2019 GBPJPY Price Analysis – June 11 The market opened today with a bullish candle on the daily chart, the
[...]
How Can They Help You?
Trading in the Forex market has the potential to be incredibly profitable as there are plenty of opportunities to make money everyday of the week. Forex signals can help you make the right investment choice and it can really assist you in making critical decisions. Being a trader can sometimes be daunting as you are making many independent decisions – this is where signals are very useful as it is a second opinion to help you make the correct profitable move. This can really help with risk management as you are not alone in making your trades.
An important part of trading is also monitoring the market, watching the price movement and analysing the trend. However, it is impossible for a trader to monitor the markets 24 hours a day without sleep and so Forex signals can do a lot of this hard work for you (especially automated signals) , keeping an eye on currency pairs all day every day.
What are the Pros and Cons of Forex Signals?
Pros:
Limits risk with trades

Monitors the market for you – saving you time to work on your trading strategy
Second opinion on your trades
Opportunity to learn about how the way markets work
Cons:
Not all signals are genuine – it can be easy to get scammed

It can be expensive
Signals can be outdated
Automated signals can struggle to deliver genuine fundamental analysis
How do I use Forex Signals?
A signal will usually begin by discussing the currency pair, when to open a new trade and what risk level/position size should be used for the particular trade. Some signals also identify key support and resistance zones. It is crucial to check the timing of the signal because important price action can happen in between the signal being delivered and you actually reading the signal. There can be short-term signals for day trading and long-term signals (these can last days/weeks) and this can impact the way you use the signal.
If the signal is advising you to open a long or short position, an effective way of using a signal is waiting for a solid candle close (at least a 1hr candle) above the resistance zone (for a long) or below the support zone (for a short). A solid candle close can better indicate a change or continuation of a trend, meaning it can sometimes be worth sacrificing a better entry position (indicated by the signal) in order to wait for the candlestick close to confirm the trend direction. This method limits risk greatly and can be a lucrative strategy if used properly and patiently.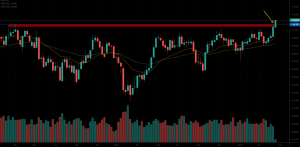 Let's take the above chart as an example. You receive a signal that indicates there is strong resistance at 1.07 and it is a good opportunity to short. Now, while it may seem tempting to place a short/sell order at that level – it is important to see where the next candle closes. This may sacrifice a better entry point, however, it may save you entering a losing trade altogether. As you can see on the chart, the next candle blasts right through resistance which would have made a terrible start to the trade. Patience can really limit risk when trading, so when using other trader's signals it is very important to stay cautious and keep patient to keep risk at a minimum.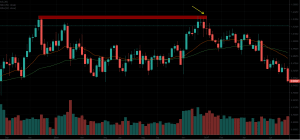 This example is similar to the previous chart, however, the price rejects off the strong resistance. Let's say the signal indicates that there is resistance at 1.03 and it is worth opening a short/sell trade. If the trader waits for the red candle close after touching resistance, they get a slightly lower entry point but the risk is much less. As the price action continues, the short signal turns into a very profitable trade, limiting risk by not rushing into a trade.
What Types of Forex Signals Exist?
Automated Forex Trading Signals
An automated signal will generally be a piece of software that has been created by an experienced trader in order to analyse the market using mostly technical indicators. The system usually can send out signals independently and it will monitor a plethora of markets 24 hours a day, 7 days week – meaning it can process a huge amount of information. Automated signals have the advantage of being able to identify signals extremely quickly and they will not have an emotional bias.
Human Forex Trading Signals
This will usually consist of a single or group of traders analysing the markets and news to send out signals. The trader should be an expert analyst and can outline excellent buying and selling opportunities. A human forex trading signal can also take advantage of fundamental analysis and news, something that an automated system may have difficult interpreting into a signal.
Copy trading
Copy trading, also known as social trading or mirror trading is the process of being able to directly copy trader's moves. This can be manual, where you can actively see what the trader is doing or it can be automatic, where a certain platform automatically duplicates the trades on your account.
Should I Pay for Them?
A general rule is that the free Forex signals are usually less reliable than the ones charging a fee, although this is not always the truth. Forex trading has become increasingly popular and this means that more untrustworthy signal services are now running. If you were to pay for a signal service, make sure they are legitimate by reading reviews and check for proof that they are actually sending profitable signals. If the service has a good track record (with details of profits and volatility) and has been running for a long time – this is usually a good sign.
Free signals can be used to aid your trades but if you have never traded/invested before – do not think that subscribing to a paid signal service is going to automatically generate profits. These signals ideally should be used in conjunction with your own trading strategies in order to limit risk and generate a steady profit.
Different Ways to Receive Alerts
Website updates
SMS
E-Mail
RSS
CopyTrade platform
Free Signal Websites

TradingView 
Tradingview lets you discover thousands of different trading and investment ideas. It is a social network for the financial markets and there are some reputable traders who post their online trading set-ups for free. This is good for both supplementing your own trade strategy and learning more about trading.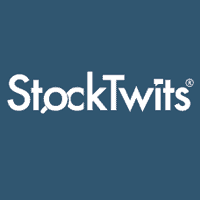 StockTwits
StockTwits is a social media platform that enables traders to share investment ideas and trading strategies. Reputable traders can post detailed set-ups that state their entry, exit and stop-loss. Used in conjunction with your own trading research it can be prove to be a very helpful platform.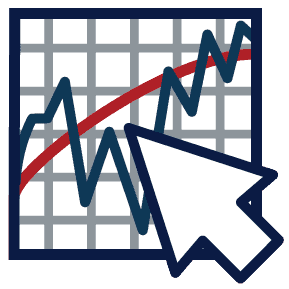 StockCharts
StockCharts is a simple platform with great scalability that offers a vast range of tools to analyse stock prices. The website also has impressive customisation settings.