Choosing the right forex broker is not an easy task for traders. Traders always give priority to brokers that offer superior payment methods. PayPal is one of the most popular financial service platforms that the majority of brokers use to attract customers. PayPal is the largest online financial services platform that offers low fees and faster transaction speed.
Whether you trade from America or Asia, PayPal is a low cost, efficient and swift process to put or withdraw funds in the trading account.
In this guide, we have reviewed the top three PayPal forex brokers for 2020 and have found that eToro is by far the top-rated platform due to its friendly interface, number of forex currency pairs and regulation. Read on to find out the advantages of trading forex with Paypal as well as the top platforms for 2020!
Our Recommended Forex Broker 2020
Social and Copy Trading Offered
Trade Forex, CFDs, Stocks, Crypto and More!
$200 Minimum Deposit
Accepts Paypal Deposits
70% of retail investors lose money when trading CFDs with this provider.
What makes trading forex with PayPal safer?
There are many advantages to using a Paypal forex broker over a traditional one. Below, we list some of them:
 It is a secure payment method for both the deposit and withdrawal of funds.
 When a platform offers PayPal as a payment method, depositing funds will be very easy will only take a few seconds.
 If you have a PayPal account, there is no need for you to share your bank details on a broker or any other third party.
You can save multiple credit and debit cards on your PayPal account, which means that you can be sure that your payment will be successful on your first try.
As long as you are connected to the legit PayPal site, the information you share will be hidden from other parties.
After the transaction is verified by your bank, your payment will be processed instantly.
PayPal has a KYC procedure, also known as "know your customer procedure". It is a way for certain bank and payment services providers to prevent customers from being victims of money laundering.
PayPal has a chargeback feature! This means that if someone stole your identity or you've paid for a service you did not receive, you can get your money back.
PayPal has a Purchase Protection Policy, meaning that if you pay for a service that was not as described, you will get a refund.
Generally, if the PayPal option is available among the payment methods of an exchange, it is usually a good sign.
Top Paypal Forex Brokers
eToro - Best PayPal Forex Broker for US and non-US residents
eToro is one of the best brokers that use PayPal as a payment method. It is a multi-asset brokerage company and social trading platform with registered offices in several countries such as Israel, Cyprus, and the United Kingdom. Traders all over the world like to use eToro amid its easy-to-use trading platform. The broker offers multiple innovative features like social trading which lets traders copy others along with lower trading fees. Have a look through our eToro forex platform review to find out everything you know about the platform.
Almost 6 million users are registered on eToro platform, giving it the status as an industry leader. It is also among the best PayPal forex brokers. The trading platform permits traders to make a free deposit from PayPal account. However, this PayPal broker charges a small fee on withdrawals.
Its trading platform is easy to use and available in several languages such as English, Spanish, German, Italian, Russian, French, Polish, Chinese, Greek and Arabic. This forex broker allows traders to trade through the web, mobile and eToro App.
Out of all the forex brokers we tested, the account creation process, as well as verification was by far the quickest on eToro. The deposit and withdrawal process was also extremely seamless and quick.
Supported Countries: eToro currently has over 10 million users worldwide. You will certainly be able to trade on it unless you are from one of the following countries: Iran, Myanmar, North Korea, Sudan, Cuba and the US. You will not be able to trade on eToro in the US because of local regulations that do not allow the broker to accept US citizens or residents as customers.
Fees: PayPal usually charges a fee of 3% when you transfer or receive funds. For instance, if you decide to deposit $250 in your account, PayPal will charge an additional $7.5. On top of that there are some forex fees to be aware of as well as non-trading fees. For popular currency pairs spreads are small. For instance, the spread on USD/CAD is of 3 pip, but the spread can reach up to 50 pip for more unstable currency pairs. In general though, spreads don't go above 20 pip, with most being under 10. The non-trading fees include a small inactivity fee and a withdrawal fee but no deposit fees are charged.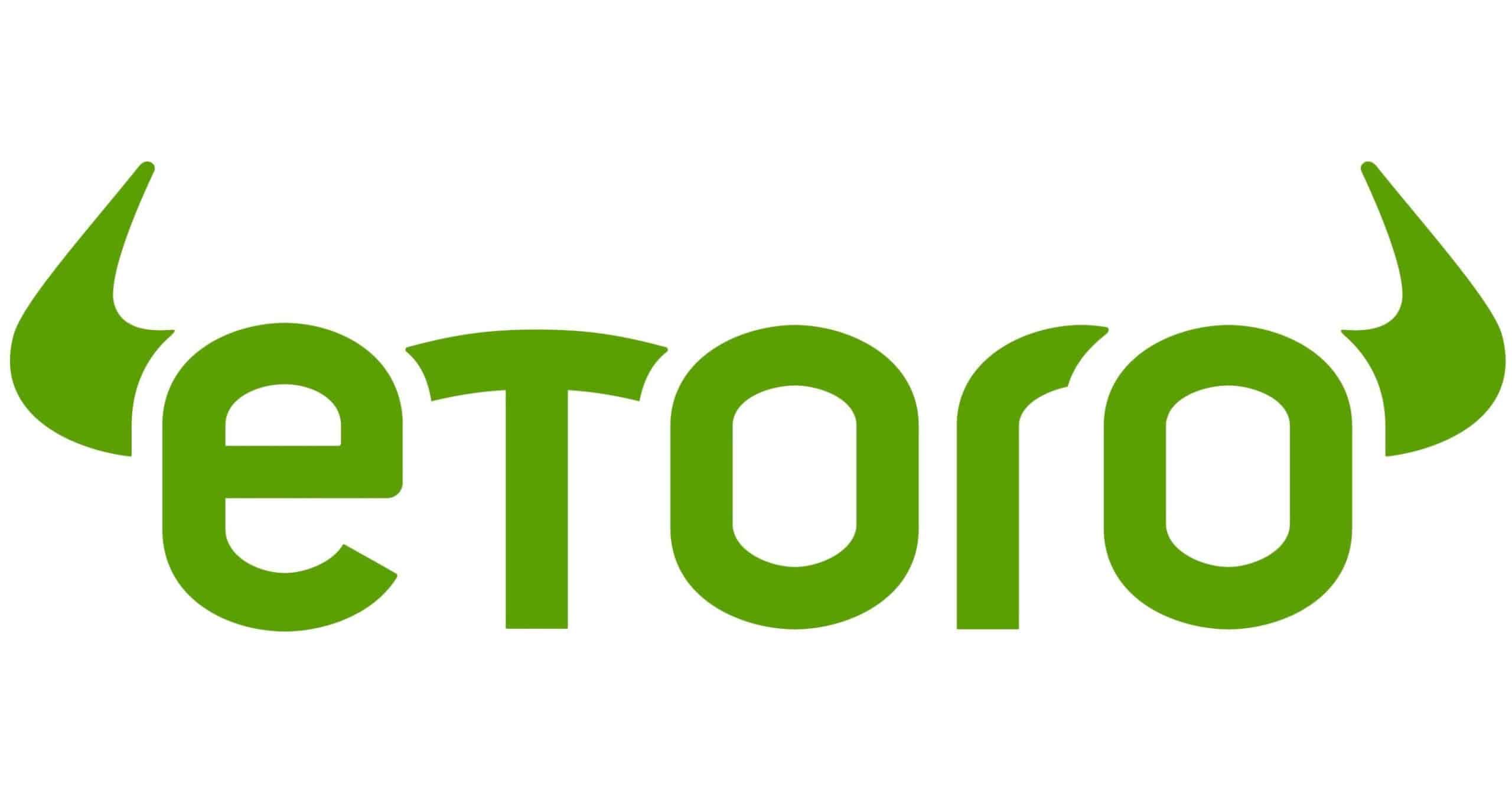 Exceptional forex copy trading network
CySEC, FCA & ASIC regulations
Low spreads and high leverage
No customization
No MT4 Platform
70% of retail investors lose money when trading CFDs with this provider.
Plus500 - Trade Forex with Leverage Instantly
Plus500 is among the most popular brokers offering PayPal that enable investors to trade a number of financial markets with comparatively low spreads. Established in 2008, This PayPal broker has been offering a wide range of instruments such as CFDs on forex, stocks, commodities, options and indices. The platform is registered in the United Kingdom.
Its safe and reliable payment options enhances traders confidence. Along with other payment methods, this forex broker supports deposits and withdrawals through PayPal. In addition, Plus500 does not charge any commissions on all trades; the costs are contained within the spread.
It is also a publicly traded company on the London Stock Exchange with a market capitalization of $2.25 billion.
Plus500's trading platform is accessible from web and mobile. Its easy-to-use interface permits traders to create their watchlists, monitor trades and analyze charts. The company offers several types of technical charts that can be expanded to full screen. Its mobile applications also comprise all of the functionality that is available on the web application. You can have a look through our Plus500 broker review to find out the details about it.
Supported Countries: The countries where you can trade on Plus500 include Cyprus, the UK, Australia, Singapore and Bulgaria.
Fees: We found that PayPal usually charges a fee of 3% when you transfer or receive funds. For instance, if you decide to deposit $250 in your account, PayPal will charge an additional $7.5. There are also some forex fees to pay attention to. When it comes to spreads on currency pairs, they are much lower for popular and stable pairs. For instance the EUR/USD pair has a dynamic spread of 0.00006 but less common pairs have higher spreads. Plus500 also charges a small inactivity fee but no fees for withdrawals and deposits.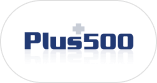 Advanced trading platform
Low spreads on forex
Leverage: 1:30
Limited educational resources
While customers can trade more than 2,000 instruments, there are few tools to use to analyze those instruments
70% of retail investors lose money when trading CFDs with this provider.
Markets.com: Best MT5 Paypal Forex Site
Markets.com is an award-winning platform to trade CFD's and forex that supports Paypal deposits and withdrawals. It is recognized as the Best Customer Service broker at the London Investor Show in 2012. In addition, this broker complies with all regulatory requirements including liquidity and transparency to satisfy the contractual obligations. Along with regulation from CySEC, the Investors Compensation Fund Scheme offers a cover to traders.
Its user-friendly interface along with advanced charting package helps in maximizing trading opportunities. This platform is integrated with a number of technical charts and indicators. Markets.com also offers the MT4 and MT5 platforms, used by some of the best forex brokers on the market to support their trades.
Traders can easily download its mobile App from Google play store. Their mobile app works similar to their web platform and traders can use all the features on App that are available on the web. Markets.com currently offers 5 asset classes including forex, stocks, indices, commodities, and cryptocurrencies. On the whole, traders can trade more than 2000 financial instruments through the Markets.com platform.
Supported Countries: Markets.com is available in most countries, including the UK and South Africa. It is not available to the US, Japan, Canada and Australia.
Fees: We did not find information on the fees charged by PayPal on Markets.com, but the broker usually charges a fee of 3% when you transfer or receive funds. A positive note about Markets.com compared to other forex brokers is that it does not charge an inactivity fee. You should also be aware of small overnight and conversion fees.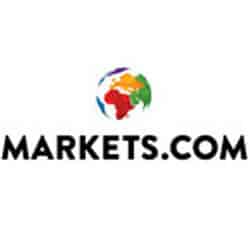 MT4 and MT5 fx trading
Low minimum deposit requirement ($100)
Choose from hundreds of currency pairs
Not available to US customers
A low leverage ratio for the UK and European traders
How to trade forex with PayPal on eToro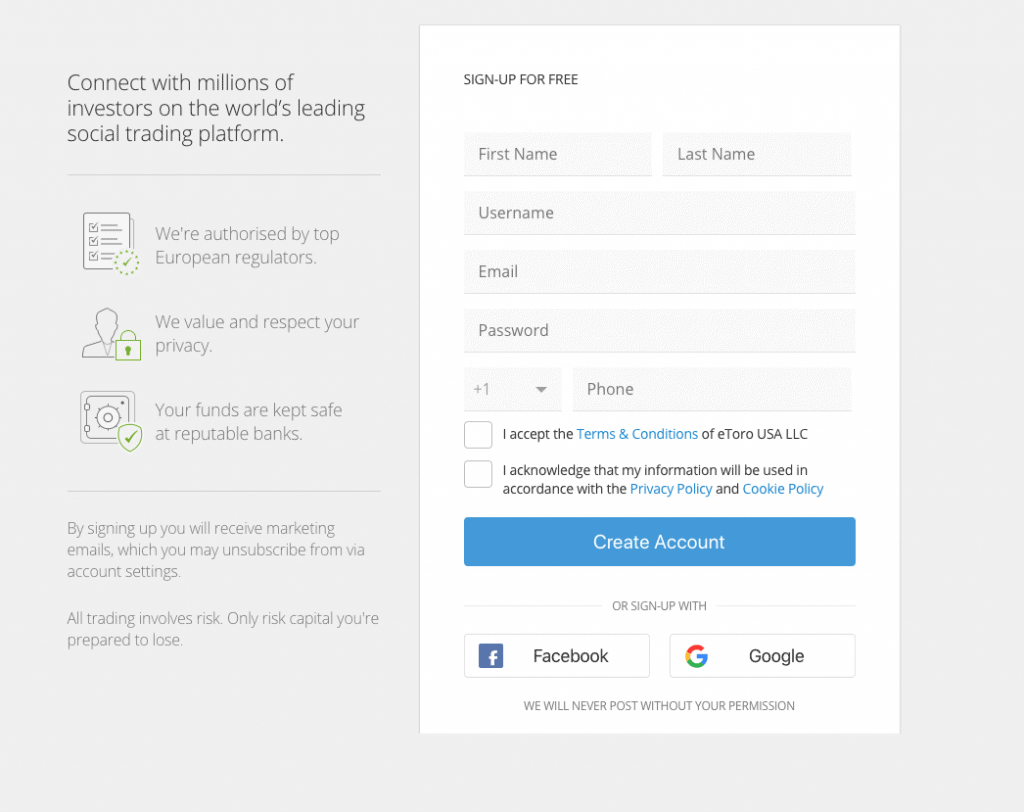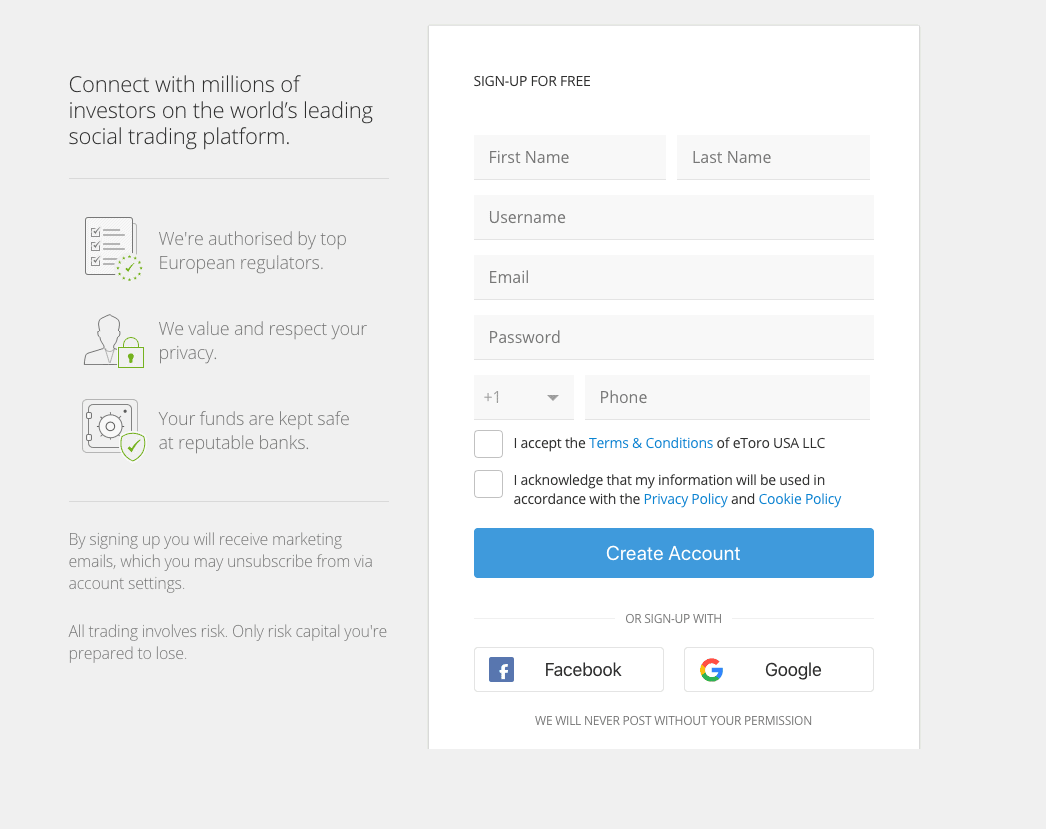 Create an account on eToro by clicking here. You will have to type in your full name, username, email address, phone number and create a password. You will then have to accept the terms and conditions and click on "CREATE ACCOUNT".
Step 2: KYC & Verification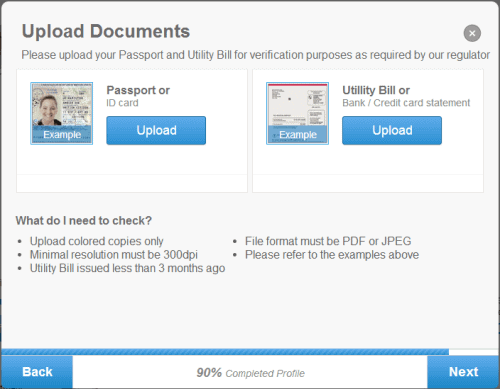 You will then have to verify your identity to be allowed to start trading. This includes providing a copy of your passport and proof of address once you've filled in all the personal details required. It will take a couple of days for your identity to be verified.
Step 3: Select Paypal as a deposit option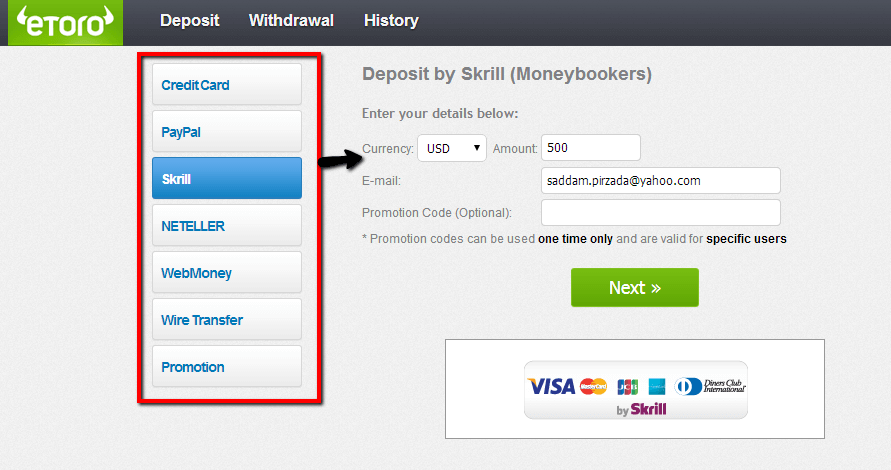 You will now have to click on "deposit" to access the payment page. All you have to do is choose the amount you want to deposit and select your preferred currency and then select PayPal as a payment method. You will be redirected to the PayPal portal to complete the payment.
Step 4: Trade Forex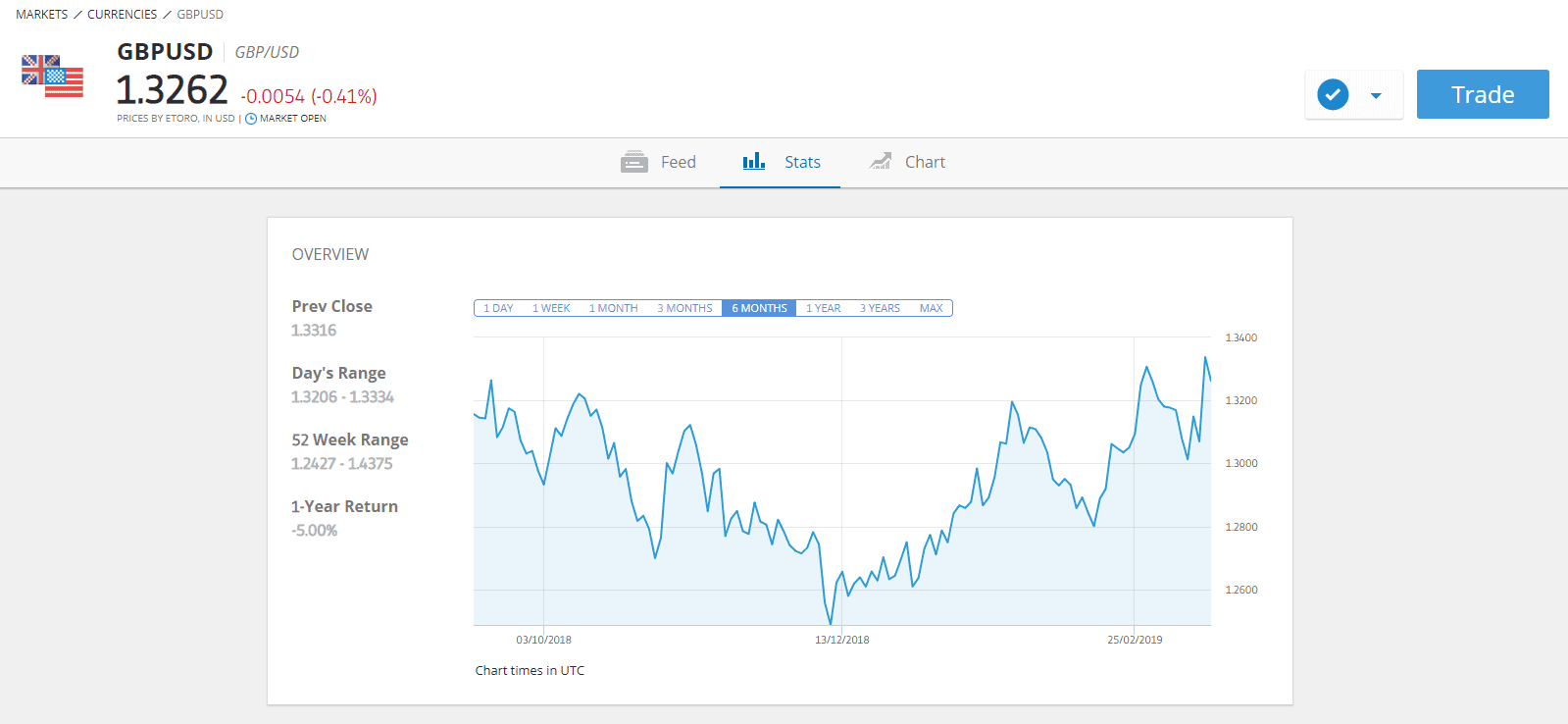 You are ready to start trading forex. To do that, you simply have to access the trading space and either view the asset list to choose the asset you want to buy or you can look for a specific asset in the search engine of the platform. To purchase an asset you just have to select it and click on "buy".
Paypal forex broker reviews
The following brokers accept Paypal deposits and withdrawals and are licensed by several regulatory bodies, providing a safe and secure trading experience. Click on the links below to read their reviews
Conclusion
In conclusion, it is true that the online forex space is facilitated by the fact that there are many brokers available. However, being able to find out which ones are reliable and which ones are not can be difficult.
The ones we talked about in this review are some of the best brokers for forex trading that offer PayPal as a payment method. We generally consider the availability of PayPal a good sign when trying to find out whether a broker is trustworthy or not.
We can assure you that the ones listed above are some of the best forex brokers on the market, especially eToro, thanks to its copy trading option, low commission, user-friendly trading platform and much more.
Our Recommended Forex Broker 2020
Social and Copy Trading Offered
Trade Forex, CFDs, Stocks, Crypto and More!
$200 Minimum Deposit
Accepts Paypal Deposits
70% of retail investors lose money when trading CFDs with this provider.
FAQs
Why traders like using PayPal as a payment method?
With over 200 million active accounts in the world, PayPal is one of the most popular online payment services company that offer services to clients from more than 70 countries. It is so popular because it is a safe, reliable and fast platform to use when you want to withdraw and deposit funds. Due to its reputation, brokers across the web have also started to adopt PayPal as a payment option.
Why are brokers turning to PayPal?
Brokers all over the world are starting to support PayPal as a payment method because millions of users across the globe currently use it for online payments. Most importantly though, it is because it offers traders a payment option that makes them feel safe and protected from risks of frauds and money laundering. When a broker offers PayPal as an available payment method it is usually a good sign concerning the reliability of a trading platform.
Why use PayPal as your deposit/withdrawal method?
PayPal is one of the best methods for traders who wish to make same-day withdrawals and instant transactions to deposit funds into their trading accounts. The payment options allows to to that quickly and safely, with no need to insert sensitive personal information such as bank details.
PayPal Chargeback on broker accounts?
PayPal offers chargebacks on doubtful transactions. The PayPal chargeback process works swiftly on disputed transactions that are not authorized by the trader.
A-Z of Trading Pages