Last Updated on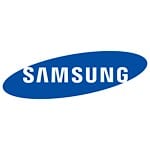 If you are still using your fridge door to post family pictures, you must not be using Samsung appliances. The Samsung fridge door is a giant iPad that acts as your family hub by keeping your calendars, recipes, and emails in sync. This smart fridge is one example of how Samsung's semiconductor chips bring intelligence and interconnectivity to our lives. By making its own chips, Samsung can create more innovative features in the home appliances, smartphones, and TVs you use.
Owning production from end-to-end has made Samsung the most powerful family-owned business in South Korea. If you are considering investing in Samsung, the maker of the world's most popular smartphone, this guide will explain how to buy Samsung stock in 5 simple steps, and evaluate the best Samsung stockbrokers. We will also analyse Samsung's stock price and offer expert price forecasts and predictions in order to evaluate whether it will make a good investment.
Should I invest in Samsung?
South Korea has a growing middle class whose productivity, with the help of Samsung products, keeps rising. From the smart fridge to the world's best selling smartphone, Samsung is helping the world perform its daily tasks more efficiently. If you invest in Samsung stock, you are investing in a company whose product sales have more than doubled to $243 billion over the decade while its stock has quadrupled. Samsung is connecting these digital products – and our lives – on the cloud.
From an individual home to a factory … we are in the midst of creating a new cloud that would allow multiple devices to connect to each other. We aim to have all Samsung devices connected to our cloud. DJ Koh, President, Samsung Electronics
There is a downside to being the most popular consumer products company. If you invest in Apple stock or Tesla shares, you know well the ups and downs of consumer sales. Samsung did experience sales shortfalls in 2018, but still registered record revenues and profits for the year.
Pros to buying Samsung
Advanced chipmaker
Samsung makes the key building blocks for its products, starting with the most advanced chips. From the best screen resolution to longer battery life, innovation in its semiconductor chips enables innovative products. While other smartphone makers wait for a 5G market, Samsung is making 5G wireless radio solutions to increase Sprint's network to snappy 1.5 gbps speeds. If you want another way to invest in Nvidia stock and the powerful graphic cards for gaming and mining, Samsung will be supplying the transistors to Nvidia.
Market leader in smart home appliances
Supplying its own chips allows Samsung to differentiate itself through design, features, and functionality. A smart refrigerator door that displays who is at the front door when the doorbell rings is an example of that innovation. This edge helped Samsung become the top home appliance seller in the US market in 2018. Impressively, Samsung only spends 5% of every dollar in sales on R&D, versus 20% for competitors Intel and Qualcomm.
5G has arrived
The rollout of 5G networks will be a revenue growth engine for Samsung. South Korea, Samsung's largest market, is currently a front runner in deploying 5G. The Samsung Galaxy S10 series, being introduced this spring, includes its first 5G device. The show stopper will be the 7.3-inch Galaxy Fold – a smartphone that unfolds into a tablet. The Fold will retail for $1,980. If you want to invest in the future of foldable smartphones, Huawei and Apple are also designing them. For a full fledged foldable PC, buy Microsoft stock. A foldable Surface tablet is being developed.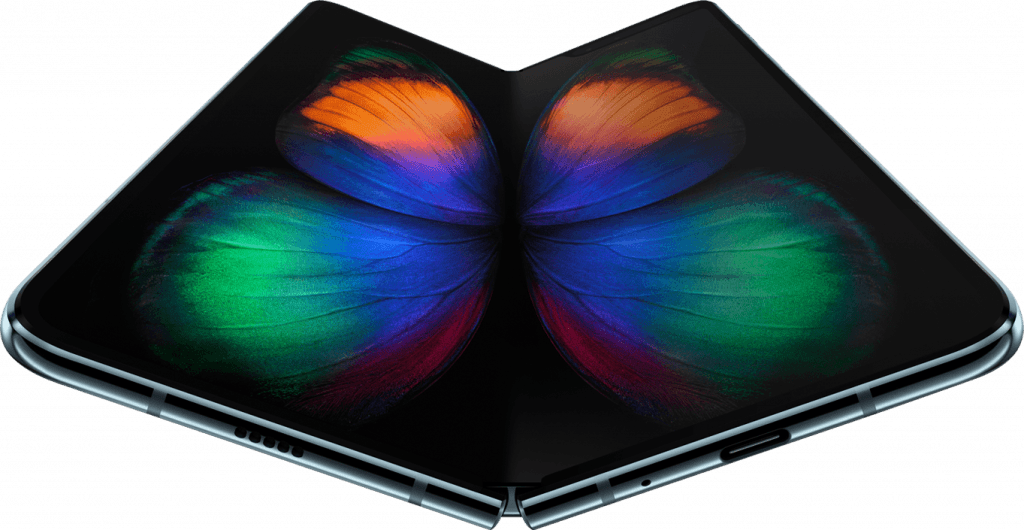 Cons to buying Samsung stock
Consumer electronics and memory market downturn
Samsung's smartphone business is an amazing growth story. A decade ago, Samsung had a 4% market share. Today, 25% of smartphones sold are made by Samsung. But Samsung has put all its chips in one basket. The consumer electronics cycle downturn leads the chip making downturn. Tablet and home appliance sales are also down. Samsung sells the most smartphones to China.
Display sales down
The slowdown in mobile, tablet and home appliances, meanwhile, is causing a slowdown in OLED and LCD display products. Oversupply is also a concern in this market as smartphone display competition heats up.
Patent wars
Samsung settled two major patent disputes in 2018. In February, Samsung and Huawei came to an out-of-court settlement over cellular communications technology. Samsung also settled a seven-year patent dispute with Apple, which initially involved a $1 billion settlement in Apple's favour. Though the patent disputes weighed more heavily on investing in Apple stock, since Apple is less diversified. Other legal quagmires include tax evasion and government bribery accusations against Chairman Lee.
Samsung Stock: Current Prices and Summary
Samsung Group is the largest of South Korea's powerful chaebols – family-controlled businesses known for their complex layers of affiliated companies. The split of the businesses in the late 1980s allows the market to fairly value each business separately. Samsung Electronics is by far the largest of dozens of subsidiaries. About 70 percent of SEC's profits come from the semiconductor business Device Solutions (DS) and the bulk of the rest from the smartphone business, IT & Mobile Communications (IM). Consumer Electronics (CE) is the third division. Before you invest in Samsung stock, you need to know whether the stock is fairly valued by the market compared to other tech stocks. All divisions have high exposure to the cyclical consumer electronics market.
Over the decade, Samsung Electronics' stock has been outperforming the consumer discretionary industry group in general. Zooming in on its divisions, Samsung's price-to-earnings ratio of 7–9 percent over the past 24 months is low compared to that of semiconductor competitors Intel at 11.7, Nvidia at 27 and Qualcomm at 34. In smartphones, Apple and Huawei are priced at 14 and 23, respectively. This comparison shows Samsung shares are undervalued across all its business lines. Before deciding whether to buy Apple stock, which also appears cheap, or Samsung's, also consider the dividend payouts of the two competitors.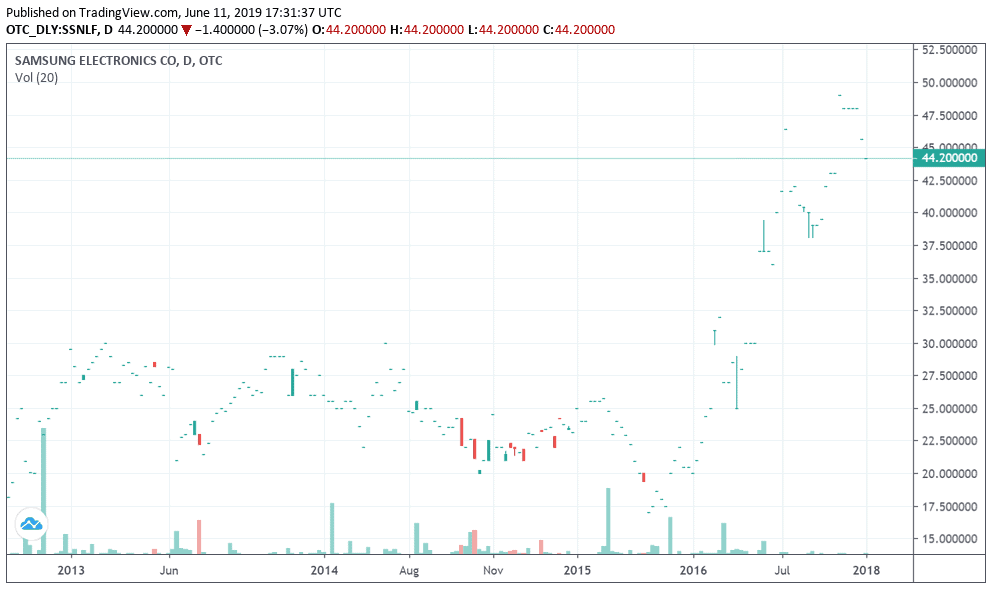 SSNLF stock summary
| | | | |
| --- | --- | --- | --- |
| Price | $ 170.93 | Daily high | $ 171.44 |
| Volume | 18963658 | Low | $ 169.50 |
| Variation | 12:51 | Opening | $ 169.71 |
| + / -% | 00:30% | Day before | $ 170.42 |
Best Samsung Stock brokers
eToro

Markets.com

AllyInvest

Skilling

Pros:

Social trading leader
Copy trading available
CySec & FCA regulated
Over 6 million users worldwide
Low fees
Paypal
Large number of stocks
Quick verification

Daytraders
Demo account
Low commissions
Good quality news flow available
Good set of analytical tools

Self-directed or management portfolio investment plans
Low trading fees
Robo-avisor features
Great mobile platform
High order volume

A wide selection of currency pairs
Offers easy-to-use trading platform
Regulated by Cyprus Securities and Exchange Commission (CySEC)
Minimum initial deposit requirement – 50 EUR, GBP, USD, and 500 NOK, SEK for the Standard account


Simple process to open a real account


Offers live chat

Cons:

Limited order types
Not many deposit options
Customer service is not very effective
Unregulated broker

Experienced investors only
Account fees
High financing rates

Skilling does not offer the popular MetaTrader trading platform
Skilling offers low leverage ratio of 1:30
No ECN account


Skilling is not available for US residents


Charges additional fees such as withdrawal fees and non-trading fees


Limited payment methods



Spreads
• Spreads from 2 pips • Flat fee on withdrawal
•Fees are built into spread. • Spread cost : 0.35 • Unregulated broker
• Spreads from 2 pips
•Fees are built into spread. • Spread cost : 2 pips
Number of stocks available
4,000
2,500
1,500
N/A
Financing rate
8.9%
7.9%
13.9%
N/A
Visit broker

Visit Broker

66% of retail investor accounts lose money when trading CFDs with this provider.

You should consider whether you understand how CFDs work, and whether you can afford to take the high risk of losing your money.

Visit Broker
Visit Broker
Visit Broker
How to Buy Samsung Stock – Tutorial
How to buy Samsung stock on Markets.com
The official online broker of the Arsenal Football Club provides all the basic tools and education a retail trader requires. markets.com is owned by Playtech, a public company listed on the London Stock Exchange. Like its PlaytechOne one wallet – one account solution for playing on casino, poker, sports and other gaming sites – markets.com seeks to provide quick and easy access to  a good range of investment products. When deciding whether to buy Samsung shares on markets.com, consider these pros and cons.
Pros
Day traders
Demo account
Low commissions
Good quality news flow
Good set of analytical tools
Cons
Limited order types
Not many deposit options
Customer services not very effective
Unregulated broker
Start trading Samsung stock on Markets.com
Step 1: Register your account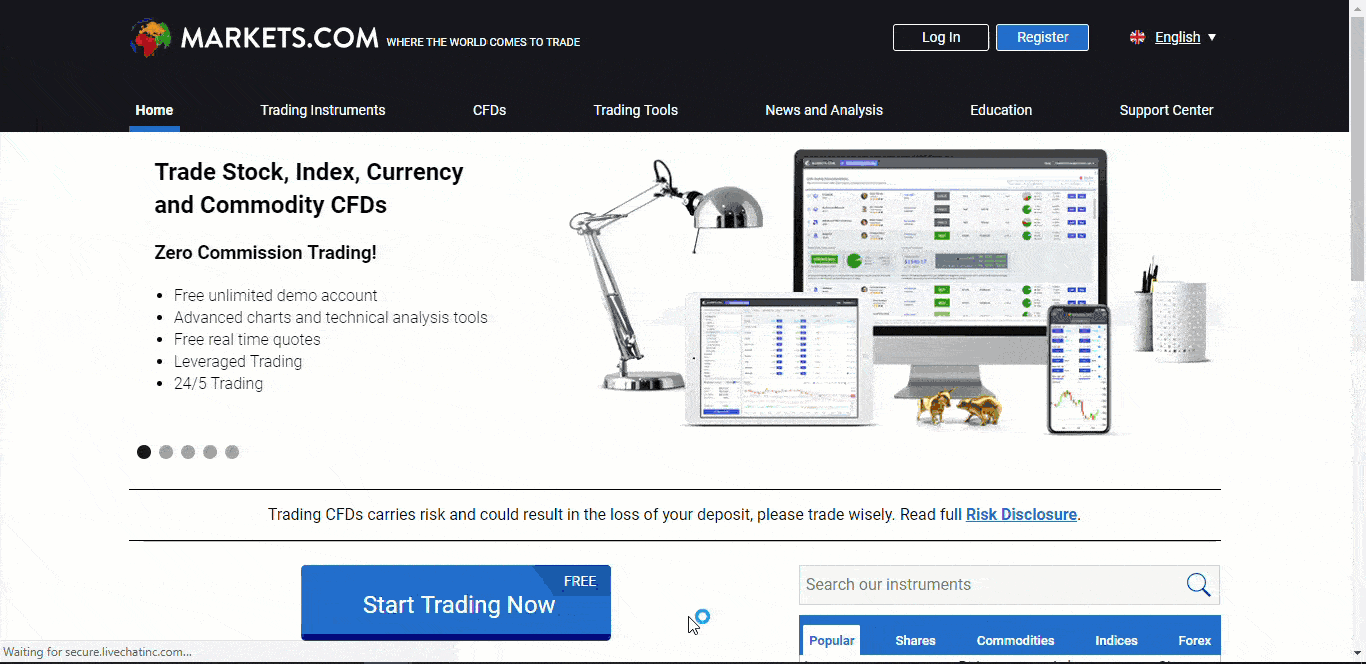 You will be prompted to download the markets.com mobile app to register. After filling in basic profile information, a brief questionnaire on investment experience and knowledge, as well as income and assets, will determine your trading level and leverage. 1:30 is the leverage for the average retail investor. So with a $500 deposit, you can trade up to $15,000.
Step 2: Fund your account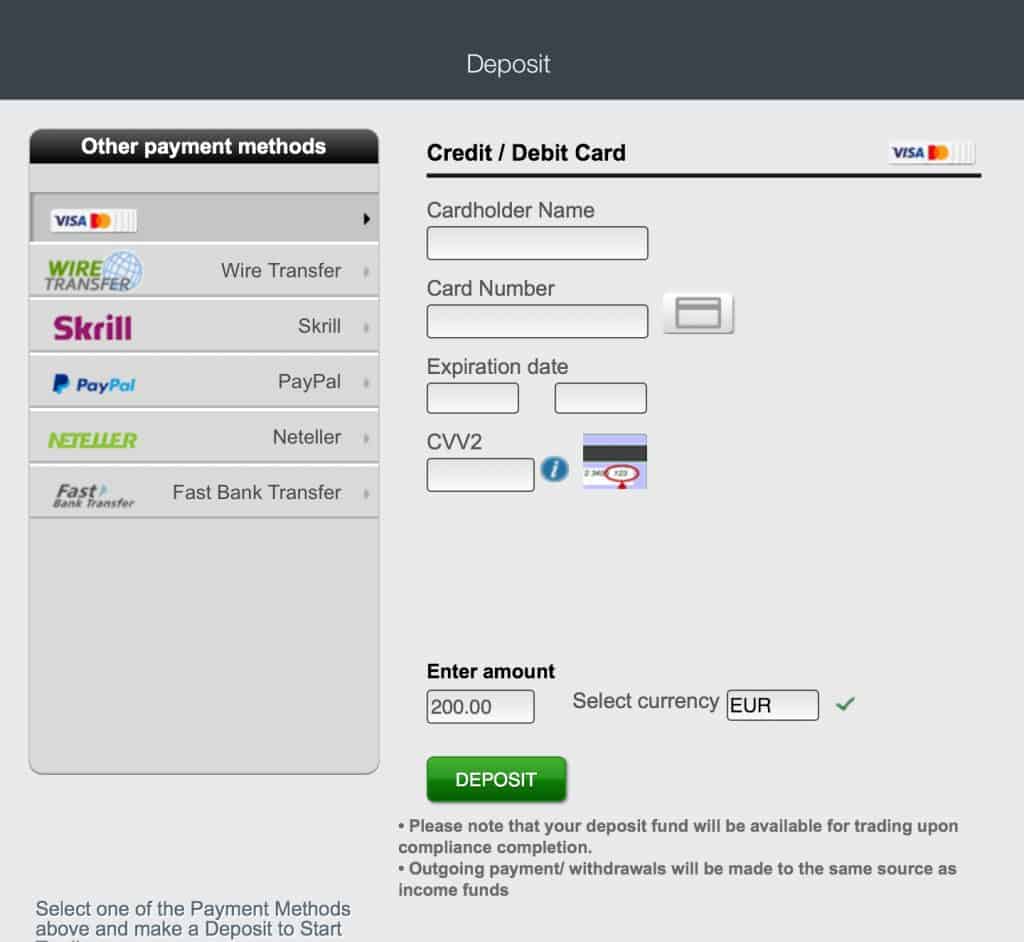 If depositing by credit card, you will need to first have it verified. Click on Verify Credit Card on the My Account Page.
Step 3: Verify your identity

Attach and submit proof of identity and a utility bill for verification. Residents of the USA, Canada, Australia, Hong Kong, Japan and some other countries are restricted.
Step 4: Trade Samsung stock
On Markets.com, you can choose to invest in Samsung shares, or a wide range of ETFs and indexes with exposure to major technology stocks. Other securities include forex, cryptocurrencies (a handful of majors), bonds, blends, and grey markets in Uber and Lyft ahead of their IPOs. Trending Now displays a list of top moving stocks.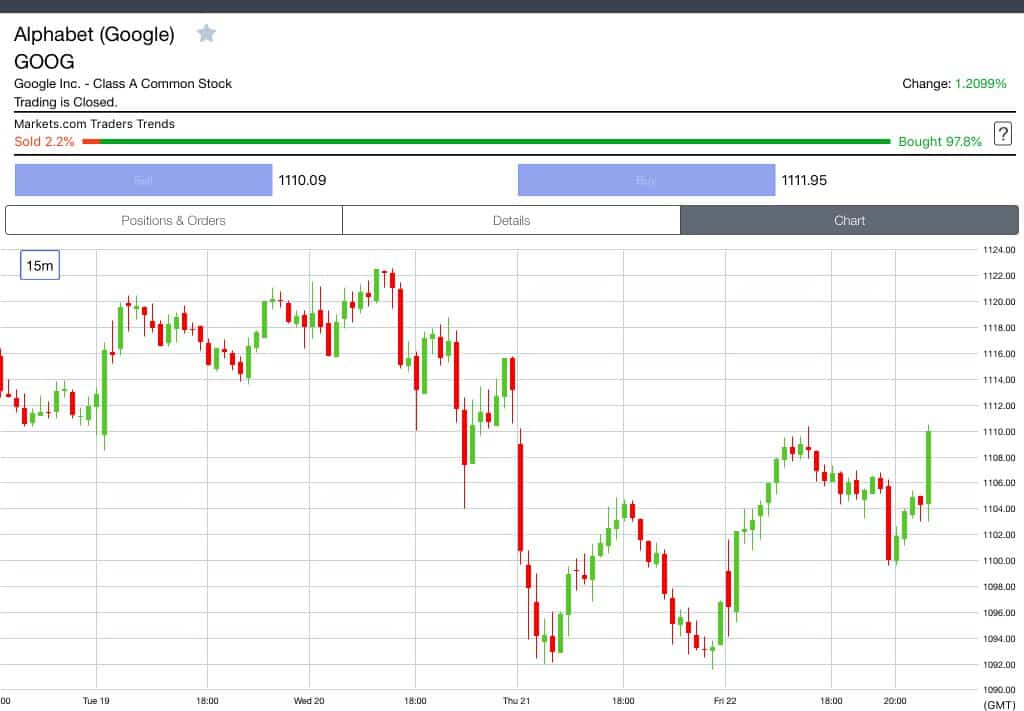 The Samsung stock profile provides basic stock price charting information and a market sentiment indicator. Place the trade by choosing the Buy or Sell button.
How to Buy/Sell Samsung CFD stock on Plus500
Novice retail traders may find this platform lacks the trading interface, research tools and education they depend on for general guidance. The experienced trader with their own tools, stock data and news will be at home with the simple, intuitive interface and over 100 technical indicators. Traders who qualify for a professional account (with a minimum portfolio value of €500k) can raise their leverage levels, for example, from 1:5 to 1:20 for stock trades. When deciding whether to trade Samsung CFD shares on Plus500, consider these pros and cons.
Pros
FCA regulated
Listed on the LSE
Easy to use platform
Great mobile platform
High order volume
Cons
Experienced traders only (no fundamental data)
Only CFD trading
High financing rates
No scalping allowed
Start trading Samsung CFD stock on Plus500
Step 1: Register your account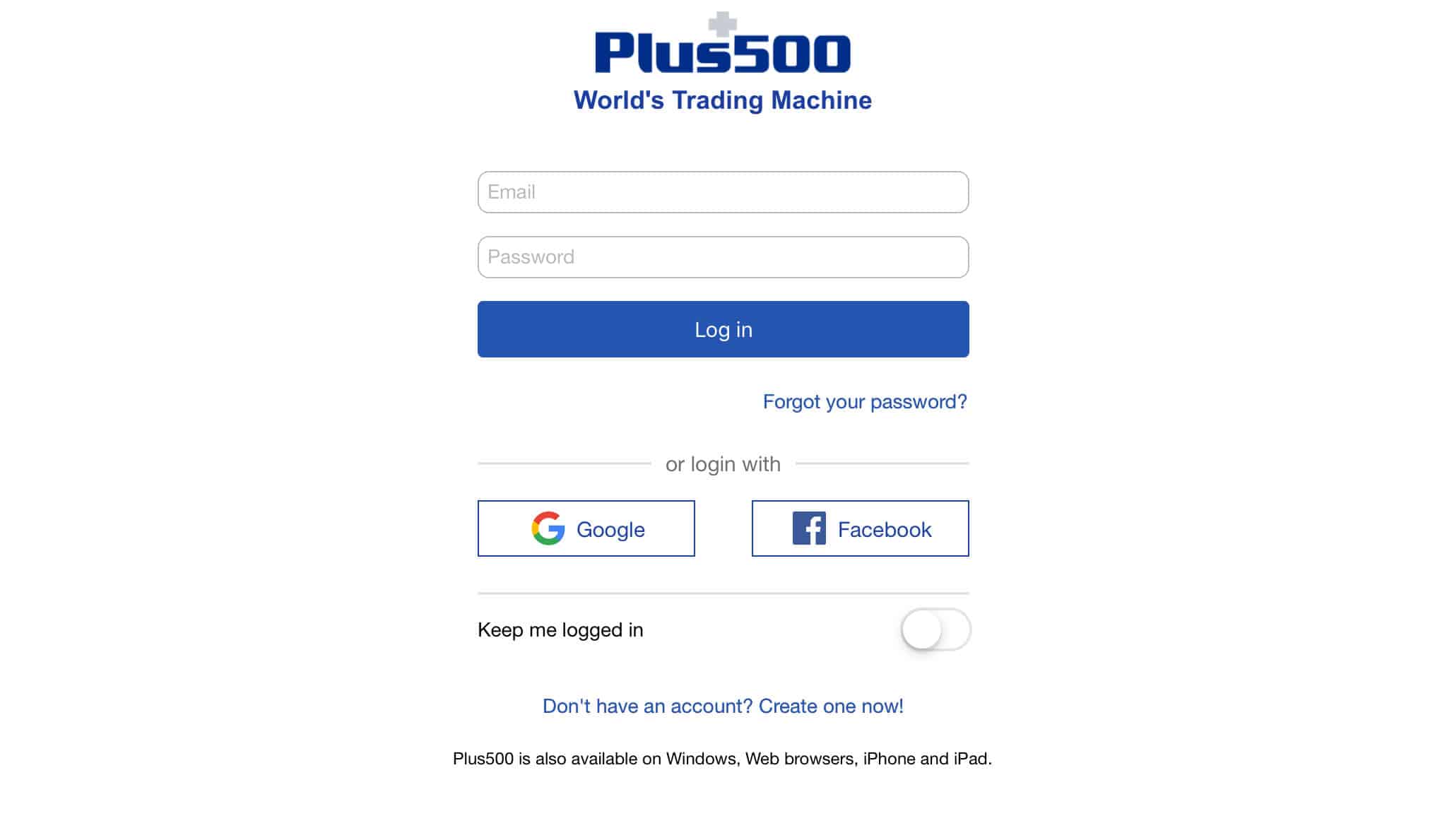 Firstly, click here to open your trading account with Plus500. You will be prompted to download the Plus500.com mobile app to register.  Select between a Demo and Real Money account. After filling in basic personal information, you will gain access to the unlimited demo account. Before you can trade Samsung CFD stock, you will be prompted to answer a few questions to establish your investor risk profile.
Step 2: Fund your account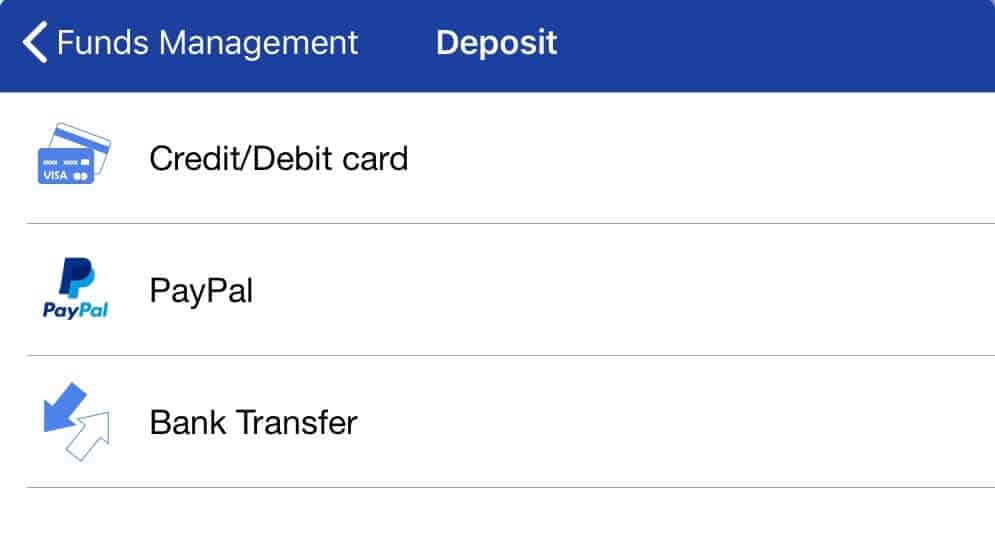 When you are ready to trade with real money, fund your account. Three payment options are provided. You may be asked to verify your payment method.
Step 3: Verify your identity
Attach and submit proof of identity for verification.
Step 4: Trade Samsung CFD stock
Plus500 offers a wide variety of CFDs on investment instruments, including stocks, ETFs, indexes, forex and cryptocurrencies. Options are also available for the advanced investor. Query Samsung and the price quotes for the stock, as well as put and call options, appear on the screen.
All stock information and the Buy/Sell commands are displayed on the general stock page for the serious trader who wants to execute quickly. The bottom half of the page displays the price chart and provides access to a broad selection of technical analysis indicators.
80.6% of retail CFD accounts lose money
A Brief Overview of the History of Samsung
Samsung was founded near the southern city of Daegu in southern Korea in 1938 as a grocery product producer and distributor by Lee Byung-chul. As the company began to grow, in 1947 Samsung relocated to Seoul — only several hundred kilometres from the now North Korean border. A year later when Korea divided into communist North Korea and democratic South Korea, Samsung became part of the new democracy. Under the democratic system, Samsung has grown into South Korea's largest conglomerate. South Korea's protectionist trade policies and financing for business helped the company expand into textiles, heavy industry, and electronics, among other businesses.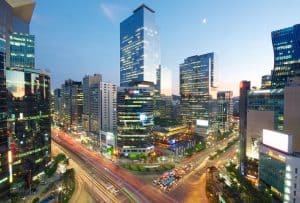 After Lee's death in 1987, Samsung was divided into four smaller conglomerates. They include electronics, heavy industries and chemicals, financial services, and trade and services.
Samsung Electronics is one of 19 listed companies under the Samsung Group, in addition to 59 non-public companies (Wikipedia). Samsung Electronics grew out of semiconductor and telecommunications businesses started in the 1960s. In 2018, Samsung surpassed Intel as the world's largest semiconductor company by revenues with a 15.9 percent market share (Statista). Samsung has top market share in global smartphones and TV displays. In household appliances,it is the leading brand in the US market and in the top 10 globally.
Long-term investors in Samsung will be less concerned about the ups and downs of the semiconductor business. While in the previous five-year period, SEC's stock performance lagged that of the consumer electronics industry, it has outperformed it by almost 10% over the last three years with a return of 33.2 percent. Smarter chips powering smarter products will drive growth going forward.
2019 – The chips are down
The memory chip cycle runs in four-year peaks and troughs, measured by sales of the top three global memory chip makers – Samsung, SK Hynix and Micron. This sales cycle, which peaked in 2017, is ready to start turning up in the second half of 2019. A higher average selling price for the new batch of smartphones and tablets and a reduction in expenses will help profits. Though Samsung expects earnings to decline in 2019. Low-to-median stock growth is forecast.
2020 – Memory gains
The memory cycle and sales will be rebounding in 2020. Samsung will be ramping up production of its 5G radio processors as more markets build out 5G networks and start supplying transistors for Nvidia graphics chips. In consumer electronics, foldable devices will wow consumers. Samsung will introduce new foldable phone models. What's next? Rollable TV screens will make your tube portable. Median-to-high stock growth is forecast.
2021 – Putting the smarts in the smart home
Demand for memory and OLED products will start to peak in 2020–2021. The smart home race will be on. Do you invest in Google stock, or put your money on Amazon or Samsung? Samsung's edge is it also makes the connected smart home appliances. An upgraded Bixby, Samsung's Amazon Alexa or Google Voice, will provide new ways of connecting the smart home through artificial intelligence and the cloud. Median-to-high stock growth is forecast.
2022 – R&D ramp up
By 2022, Samsung should be facing a cyclical downturn in its semiconductor and consumer electronics business. The growing smart consumer appliance segment and higher end chips will help cushion this downturn.
2023 – More product innovation
During this forecast, Samsung plans to increase its R&D investment to maintain and strengthen its technology leadership. This includes investments in artificial intelligence for smart appliances and automotive applications, innovations in displays for smartphones, and advances in the components business.
Conclusion
So with triple exposure to the consumer electronics industry, will Samsung ride out this technology cycle? We think Samsung's 10-year stock performance (17 percent versus 13–14 percent for the top performing consumer technology and semiconductor indices) shows the family-run conglomerate is adept at innovating its way through business cycles.
When you are ready to buy stock, we recommend doing so via a regulated online broker such as Plus500 if you're a UK customer, and Ally Invest for U.S. customers.
FAQs
Should I invest in the Samsung Group or Samsung Electronics?
Samsung Electronics (NASDAQ: SSNLF) is a subsidiary of the Samsung Group. The company is in the semiconductor, consumer electronics, and home appliances businesses. Its 2018 revenues were $248 billion. In the late 1980s, the Samsung industrial group was split into four companies – electronics, heavy industries and chemicals, financial services, and trade and services. Samsung Electronics is one of 19 listed companies under the Samsung Group, in addition to 59 non-public companies (Wikipedia). If you want exposure to the global semiconductor and consumer electronics market, invest in Samsung Electronics. The Samsung Group output comprises one-fifth of South Korean exports. Though, today, Samsung Electronics makes up about 80 percent of Samsung Group's revenues.
How do I invest in Samsung Electronics?
Samsung is not listed on a US exchange. In the US, it trades over the counter (OTC) under the symbol SSNLF. In the United Kingdom, it trades as a global depository receipt (GDR) on the London Stock Exchange as SAMSUNG EL.GDR under the symbol SMSN. In Korea, it has traded under the symbol 005930:KS since it went public as Samsung Electronics Manufacturing in 1975. The name was changed to Samsung Electronics Corporation in 1984.
What other ways can I invest in Samsung Electronics?
Exchange traded funds (ETFs) and index funds provide a low cost way of investing in a diversified portfolio of stocks with exposure to different sectors, such as Asia, semiconductors or consumer electronics. Funds with large holdings in Samsung include:
American Funds EuroPacific Growth (AEPGX)
Vanguard Total International Stock Index Fund Investor Shares (VGTSX)
Alger Emerging Markets Funds
Samsung KODEX 200 ETF (069500.KS) – An ETF tracking the Korea Composite Stock Price Index 200 (KOSPI200)
KODEX Samsung Group Value (213610.KS) – Composed of Samsung Group companies
Does Samsung Electronics pay a dividend?
In 2017, Samsung switched from paying a dividend two times per year to paying a quarterly dividend. Samsung has a consistent record of paying an increasing dividend. If you bought Samsung stock OTC in the US or UK, the dividends will be paid to Samsung's bank representative in those countries and paid out in the local currency to investors.
Does the Samsung family still control the Samsung Group?
Lee Kun-hee is the 77-year-old chairman of the Samsung Group. He is one of three sons of the founder and has a net worth of $16.3 billion. His son, Lee Jae-yong is vice chairman of the Samsung Group. Other second and third generation offspring of the founder head major Samsung subsidiaries and cultural organizations.
Where and how can I buy Samsung stock?
You can buy Samsung shares from online stock brokers. Markets.com and Plus500 are examples of Samsung online brokers providing intuitive trading platforms that make it easy to buy and sell stocks. After signing up online, type in SSNLF ticker, place your order and you will become an owner of Samsung shares.