Last Updated on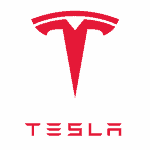 Tesla Inc. is a leading maker of electric vehicles (EVs) and solar panels. Its environmentally conscious customers – a fast-growing consumer market – are willing to pay a premium while doing good driving a zero emissions, sleek Tesla electric car. They are also loyal stockholders who buy Tesla stock even if Tesla misses production or profitability targets. As Germany, Sweden, India and other countries plan to go fully EV by 2030, will Tesla become the GM of the decarbonized economy?
This guide will explain how to buy Tesla stock, evaluate the best Tesla stockbrokers, and assess how the opportunities and challenges ahead could affect Tesla's stock value.
Should you Invest in Tesla?
Pros of buying Tesla stock
Tesla's ambitions are much bigger than the electric car. The company plans to outfit the loyal buyers of its cars and solar panels with an interconnected smart energy home. If want to invest in green consumer trends, here are a few reasons why Tesla stock is a good buy.
Market leading EV technology – The premium car maker's entry into the lower priced market, the Model 3, was the best selling EV globally in 2018. And Tesla just lowered its price. Tesla is following up with a Model Y SUV for the masses. Watch out Detroit! Ford and GM have some new competition in the truck market as Tesla introduces an all electric pickup truck. Tesla's advantage as a maker of electric cars and sports utility vehicles is market leading performance. The Tesla EV has the longest driving time, quickest acceleration, and superior fuel economy to most other EVs. With a Tesla Semi, a company could save $200,000 in fuel costs over a million miles.  
Energy generation – The PowerPack energy storage battery is installed by over 100 microgrids worldwide. Tesla is the favourite car maker of environmentally conscious millennials. These green consumers spend $600 million a year. With the acquisition of SolarCity in 2016, Tesla is selling solar roofs to the green consumer. The connected green home will include an EV, EV charger, solar panels, and Powerwall lithium-ion battery storage charger. Like Daimler, Tesla could combine the solar battery storage and EV charging station.
Strong brand equity in advanced sustainable energy technology – Tesla has a loyal investor base as the first commercially viable EV maker. It has now attached its sustainable energy brand to the residential solar market by  acquiring SolarCity. CEO Elon Musk brings more value to the brand as a successful technology entrepreneur and the founder of PayPal and SpaceX – the maker of advanced rockets and spaceships that land with precision on their space pads when they return from NASA space journeys.
Cons of buying Tesla stock
Missed production targets – The challenge for Tesla has been developing the production and assembly line to keep up with orders. By the end of 2018, Tesla was making over 86,000 cars a quarter versus 6,000 quarterly five years earlier. In 2018, as Model 3 became the best selling premium car in the United States, Tesla met production orders and produced two consecutive profitable quarters.
We've basically almost doubled our fleet every year. Every year, we make as many cars as we did in all prior years. So this is … I think maybe the fastest that a complex manufactured object like a car has grown in history. Elon Musk, CEO, Tesla
Big auto is entering the market – As more countries announce a transition to all electric vehicles by 2030, auto makers will be accelerating their roll out of new EV models. Tesla is an opportunity to invest directly in the electric car market. The leader in autonomous cars Google's Waymo is putting its technology in electric cars, but the Google stock price will not reflect the EV market any time in the near future. Likewise, Nissan, Hyundai and BMW stock still reflect revenues from gas-guzzling cars.
Self-driving cars revving up – Tesla vehicles are already outfitted with autonomous driving functionality, but many self-driving cars like Google's Waymo will also vye for market share. Daimler and BMW have announced a $1 billion partnership focused on delivering mobility services with an all-electric, self-driving fleet of vehicles and EV charging stations. Like Tesla EVs, these cars will provide taxi and delivery services and charge and park autonomously.
China's BAT (Baidu, Alibaba, Ten-cent) companies have invested billions in electric and autonomous car makers in China. Investors wanting exposure to a diversified portfolio of EV companies could buy Alibaba stock. Alibaba plans to make EV cars available for test drives through vending machines.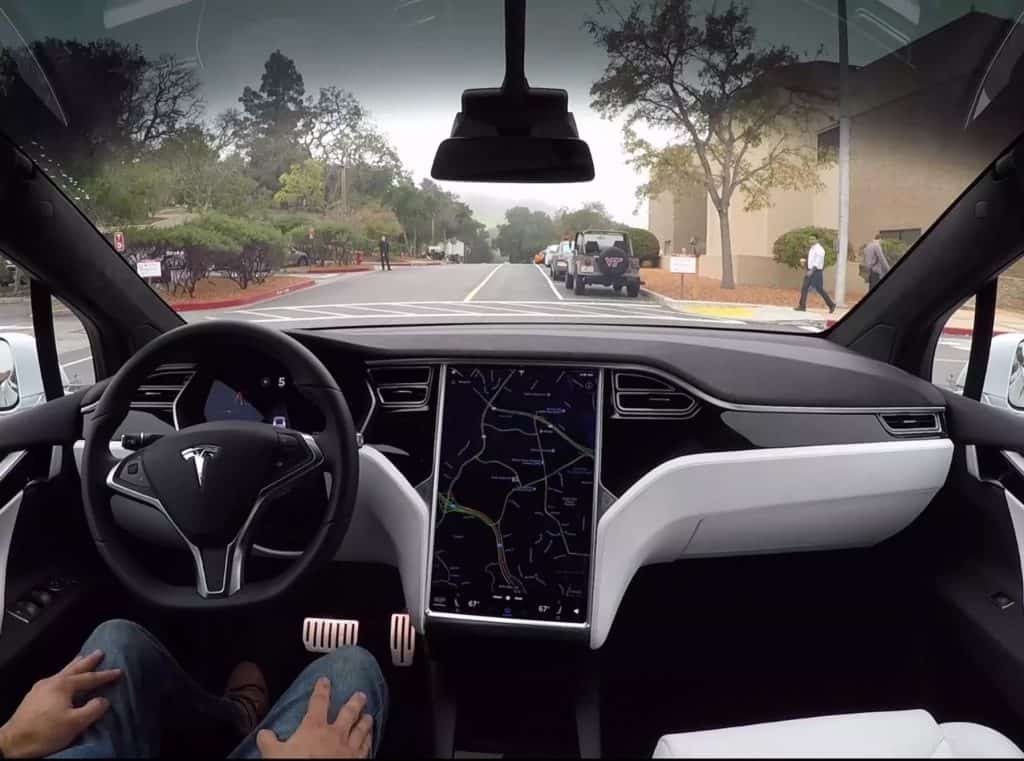 Tesla Stock: Current Prices and Summary
Tesla has something in common with Bitcoin – analysts like making very bold price predictions for Tesla shares. The consensus forecasts of analysts following the stock are more reasonable. The average one-year forecast is in the low 300s and five-year forecast the low 500s. The market is placing a high value on Tesla's EV technology and first mover advantage. At a market cap of $40.9 billion, the market values Tesla at only $7 billion less than BMW (BMW) – most likely Tesla's main competitor in the lucrative Chinese market where Tesla is building one of its lithium-ion battery gigafactories. BMW generated five times more revenue than Tesla's $21 billion in 2018.
Interestingly, $40 billion is an informal forecast of annual revenue of Apple's secretive electric car. Though 5,000 employees are said to be working on the car, Apple is smart to keep the project under wraps. The press is playing a find-and-report autonomous and EV car accident game. You can buy Apple stock without worrying about the effects of accident reports. Tesla appears to have turned the corner to longer term profitability and therefore Tesla stock will be less affected by the media and rumour mill. The company has reported two consecutive quarters of profitability and expects to continue to grow profits in 2019. Tesla's price-to-forward earnings in the fourth quarter was 67. In comparison, the forward price ratio of BMW is 6.5. Tesla's recent $1.8 billion junk bond issue rated the company near-investment grade.
Tesla price chart
TSLA price quote
| | | | |
| --- | --- | --- | --- |
| Price | $ 170.93 | Daily high | $ 171.44 |
| Volume | 18963658 | Low | $ 169.50 |
| Variation | 12:51 | Opening | $ 169.71 |
| + / -% | 00:30% | Day before | $ 170.42 |
Best Tesla Stockbrokers
Pros:
✅Social trading leader - copy trading available

✅CySec & FCA regulated

✅Great for beginners

✅ Crypto CFDs too

✅Paypal

✅Over 6 million users worldwide

✅Low fees

✅Large number of stocks available

✅ High order volume

✅ Quick verification
✅ Daytraders

✅ Demo account

✅ Low commissions

✅ Good quality news flow available

✅ Good set of analytical tools
✅Self-directed or management portfolio investment plans

✅Low trading fees

✅Robo-avisor features

✅ Great mobile platform

✅ High order volume
Cons:
❌Withdrawals can be slow

❌Limited order types

❌Not many deposit options

❌Customer service is not very effective

❌Unregulated broker

❌Experienced investors only

❌Account fees

❌High financing rates
Spreads
• Spreads from 2 pips

• Flat fee on withdrawal
•Fees are built into spread.

• Spread cost : 0.35

• Unregulated broker
• Spreads from 2 pips
Number of stocks available
4,000
2,500
1,500
Financing rate
8.9%
7.9%
13.9%
Visit broker:
Visit Broker
Visit Broker
Visit Broker
How to Buy Tesla Stocks – Tutorial