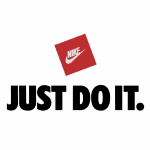 If you want to know if NIKE's stock price is going to rise, start by counting how many professional sports players are wearing NIKE shoes. Celebrity endorsements are a powerful marketing tool that have helped NIKE grow into the world's largest seller of athletic footwear and apparel. As celebrity endorsements become more expensive, NIKE is rebooting with a digital strategy to increase profitability.
This guide looks at how to assess NIKE's future growth opportunities, value NIKE stock, and find the best NIKE stockbrokers as the sneaker maker goes digital.
Quick Search Box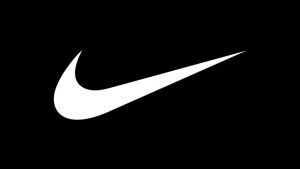 Should you invest in NIKE?
When deciding whether to invest in NIKE stock, you need to understand the power of celebrity endorsements. After the Obamas signed a deal to make a TV series with Netflix last March, the price to buy Netflix stock soared past that of Disney stock for the first time ever. But when foul-mouthed food chef Gordon Ramsay promoted the Pixel 3, the Google stock price only had a small bounce up.
So how should you value NIKE – a sports brand whose celebrity athletes have become legends synonymous with the brand? Unfortunately, sports greats like Kobe Bryant are not super heroes who can save a badly managed marketing campaign or unpopular shoe. In 2016, NIKE stock was the dog of the Dow – the lowest performing stock among the industrial index. But like its sports legends, NIKE has made a comeback. In 2017, NIKE introduced a new digital strategy and is on track to becoming a more profitable company.
su_quote]Fueled by a complete digital transformation of our company end-to-end, this year set the foundation for NIKE's next wave of long-term, sustainable growth and profitability. Mark Parker, Chairman, President and CEO, NIKE [/su_quote]
Pros of buying NIKE stock
Turning out a top performer with digital commerce
NIKE stock is on a sprint rising 34.5 percent over the year propelled by digital commerce, which grew sales 41 percent in Q2 2019. The SNKRS app is becoming the centre of the NIKE offline and online retail experience. Customers gain access to exclusive virtual shopping experiences from both online and offline shopping venues. A purchase of the newly released AirMax 720 shoe, for example, unlocks access to the 720 Air Store with exclusive merchandise and chat time with Manchester City footballer Raheem Sterling. The shoe is already the top selling sneaker worldwide.
High international sports gear growth
International sales are growing at a good clip of 21 percent. On China's biggest shopping day of the year Singles Day, NIKE was the number one sports brand on Amazon's Tmall. Greater China has delivered 18 consecutive quarters of double digit growth for NIKE. The sneaker maker is producing shoes at a lower price to capture more global sales.
Self-lacing sneakers
New innovative products are driving 80 percent of NIKE's new growth. NIKE Air models continue to be top selling brands and new models are being added. In running, a $5 billion business, the Vaporfly 4% became the dominant running shoe in marathons in 2017. Self-lacing shoes sold out on day one. Eight of the top 10 best-selling shoes in 2018 were made by NIKE.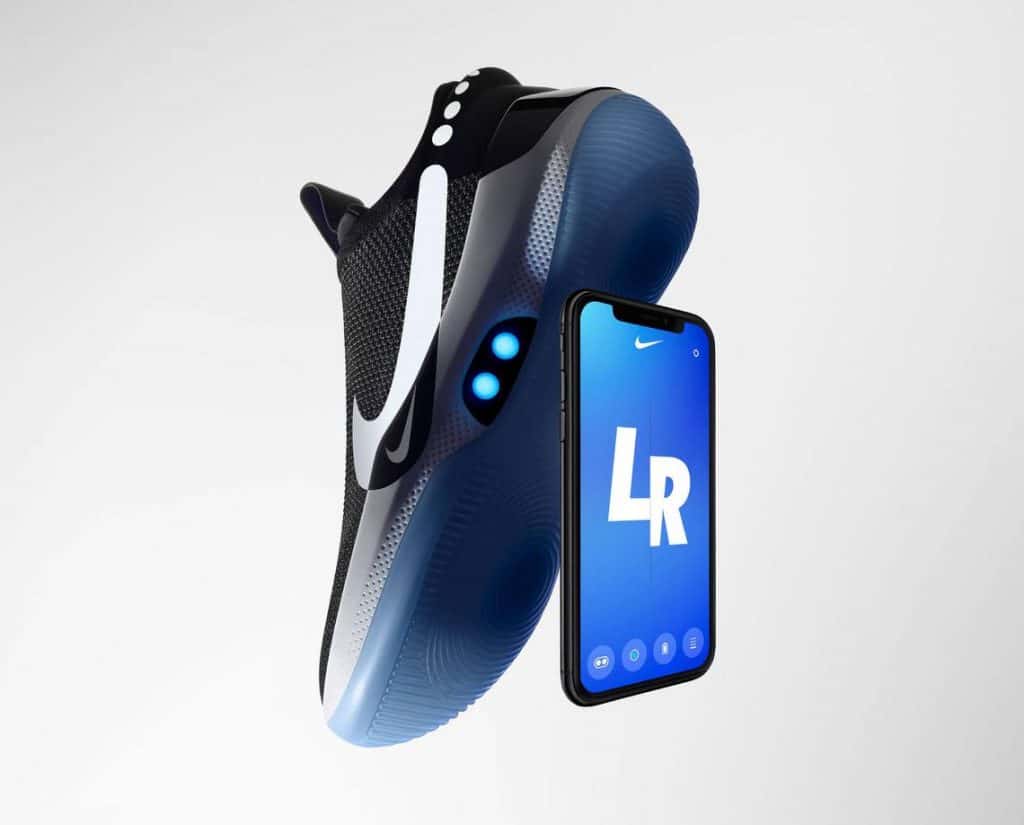 Cons of buying NIKE stock
Malfunctioning shoes
NIKE can charge a premium price for the shoes it sells to athletes. When these top-performing shoes do not perform, the impact can hit NIKE stock. When the NIKE trainers of a college basketball star at Duke University split in a recent game, the NIKE share price fell one percent. A more serious faulty footwear problem has arisen with the $350 new self-lacing Adapt BB shoes. The trainer automatically laces up with a command from the NIKE smartphone app. Customers are being left left-footed when only the right shoe laces up.
Rising expenses
NIKE is taking a page from Apple and slimming down its retail operations. In 2016, the sportswear maker sold its merchandise across 30,000 retail stores. The new concept is to have 40 retailers providing differentiated services. The company has opened flagship stores called Innovation Houses in Tokyo, New York and Shanghai. In delivery, NIKE is slashing inventory and delivery expenses with its 2X Speed strategy. An ambitious recycle and reuse program includes a hybrid leather product that is cutting costs and carbon emissions.
High celebrity reputational risk
A celebrity can send sales catapulting but with sales tied to reputation, one slip up and a brand could be wiped out in a day. When Jamie Foxx boosted iPhone S6 sales, it was the perfect time to buy Apple stock on rising revenue. But Foxx was soon mired in scandal for hyping an ICO. That's why NIKE has Kobe Bryant in a $1 billion exclusive lifetime contract. Like Michael Jordan's Jordan, he could end up a subsidiary of NIKE one day. Meanwhile Jordan, an Oscar winner for Dear Basketball, has been removed from a movie jury under pressure from women's groups following the resurfacing of a 2003 rape allegation. As NIKE invests in a separate women's division and Unlaced online site, the new allegations pose a high public relations risk.
NIKE Stock: Current Prices and Summary
Investors have been bullish on NIKE stock since quarterback Colin Kaepernick was made the Just Do It celebrity endorser in 2018. But can investors justify a 2.5 times increase in the company's price-to-earnings (P/E) ratio in 2018? The stock of NIKE is highly valued at a P/E ratio of 67 versus 25 for the apparel and footwear industry (CSIMarket). What's happened at the footwear industry's house of innovation? NIKE's earnings-per-share (EPS) ratio in 2018 has fallen 42 percent primarily due to a high tax expense in 2018, while the stock has risen.
Valuing the world's largest footwear company on a price-to-sales basis provides a more down-to-earth number. NIKE has a P/S ratio of 3.5 versus 2 for its peers. NIKE posted sales growth of 5 percent in 2018 while the overall industry has posted negative sales growth. NIKE works hard to preserve shareholder value. The company has done seven stock splits since it listed as a publicly traded company in 1980 and aggressively bought back NIKE shares over the years to lift NIKE's stock price. A new $15 billion share buyback program was authorized beginning in 2019.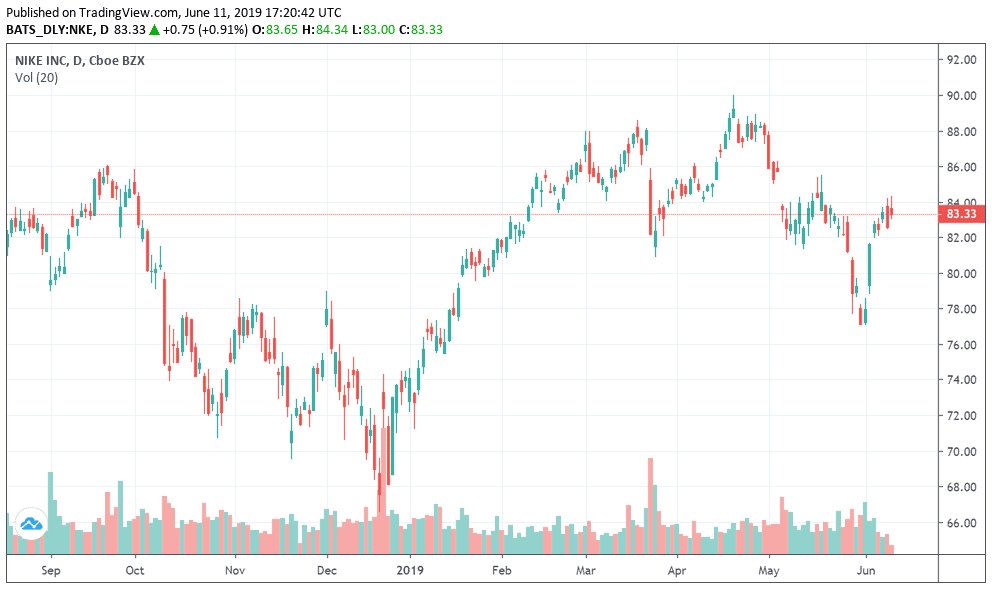 80.5% of retail investor accounts lose money when trading CFDs with this provider.
NKE price quote
| | | | |
| --- | --- | --- | --- |
| Price | $ 170.93 | Daily high | $ 171.44 |
| Volume | 18963658 | Low | $ 169.50 |
| Variation | 12:51 | Opening | $ 169.71 |
| + / -% | 00:30% | Day before | $ 170.42 |
Best NIKE Stock Brokers
[wpsm_comparison_table id="68″ class=""]
How to Buy NIKE Stock – Tutorial
How to buy NIKE Stock on Markets.com
The official online broker of the Arsenal Football Club provides all the basic tools and education a retail trader requires. markets.com is owned by Playtech, a public company listed on the London Stock Exchange. Like its PlaytechOne one wallet – the one account solution for playing on casino, poker, sports and other gaming sites – markets.com seeks to provide quick and easy access to a good range of investment products. If you are deciding whether to buy NIKE shares on markets.com, review these pros and cons.
Pros
Day traders
Demo account
Low commissions
Good quality news flow
Good set of analytical tools
Cons
Limited order types
Not many deposit options
Customer services not very effective
Unregulated broker
Start trading NIKE stock on markets.com
Step 1: Register your account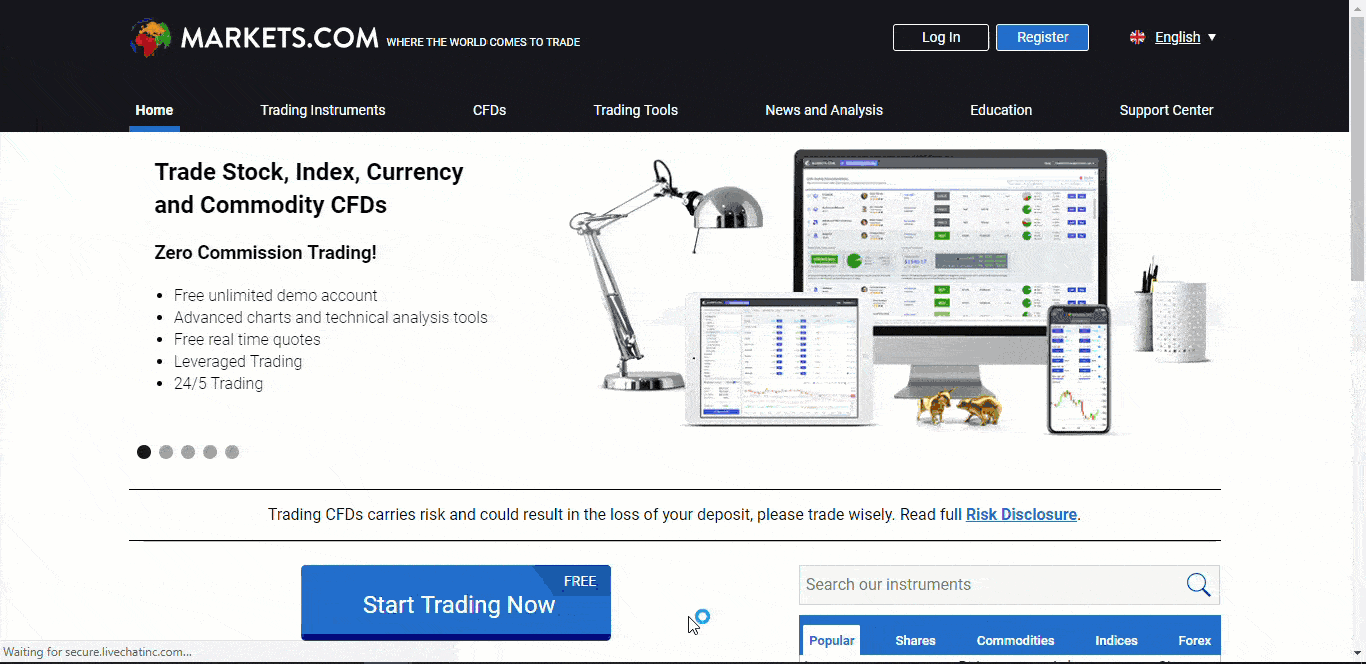 You will be prompted to download the markets.com mobile app to register. After filling in basic profile information, a brief questionnaire on investment experience and knowledge, as well as income and assets, will determine your trading level and leverage. 1:30 is the leverage for the average retail investor. So with a $500 deposit, you can trade up to $15,000.
Step 2: Fund your account
If depositing by credit card, you will need to first have it verified. Click on Verify Credit Card on the My Account Page.
Step 3: Verify your identity
Attach and submit proof of identity and a utility bill for verification. Residents of the USA, Canada, Australia, Hong Kong, Japan and some other countries are restricted.
Step 4: Trade NIKE stock
On Markets.com, you can choose to invest in NIKE stock, or a wide range of ETFs and indexes with exposure to major technology stocks. Other securities include forex, cryptocurrencies (a handful of majors), bonds, blends, and grey markets in Uber and Lyft ahead of their IPOs. Trending Now displays a list of top moving stocks.
The NIKE stock profile provides basic stock price charting information and a market sentiment indicator. Place the trade by choosing the Buy or Sell button.
How to Buy/Sell NIKE CFD Stocks on Plus500
Novice retail traders may find this platform lacks the trading interface, research tools and education they depend on for general guidance. The experienced trader with their own tools, stock data and news will be at home with the simple, intuitive interface and over 100 technical indicators. Traders who qualify for a professional account (with a minimum portfolio value of €500k) can raise their leverage levels, for example, from 1:5 to 1:20 for stock trades. If you are deciding whether to trade NIKE CFD shares on Plus500, review these pros and cons.
Pros
FCA regulated
Listed on the LSE
Easy to use platform
Great mobile platform
High order volume
Cons
Experienced traders only (no fundamental data)
Only CFD trading
High financing rates
No scalping allowed
Start trading NIKE CFD stocks on Plus500
Step 1: Register your account
Firstly, begin by clicking here to register your account. You will be prompted to download the Plus500.com mobile app to register. Select between a Demo and Real Money account. After filling in basic personal information, you will gain access to the unlimited demo account. Before you can use it, you will be prompted to answer a few questions to establish your investor risk profile.
Step 2: Fund your account
When you are ready to trade with real money, fund your account. Three payment options are provided. You may be asked to verify your payment method.
Step 3: Verify your identity
Attach and submit proof of identity for verification.
Step 4: Trade NIKE CFD stocks
Plus500 offers a wide variety of CFDs on investment instruments, including stocks, ETFs, indexes, forex and cryptocurrencies. For the advanced investor, options trading is available on some stocks. Query NIKE and the price quotes for the stock appear on the screen.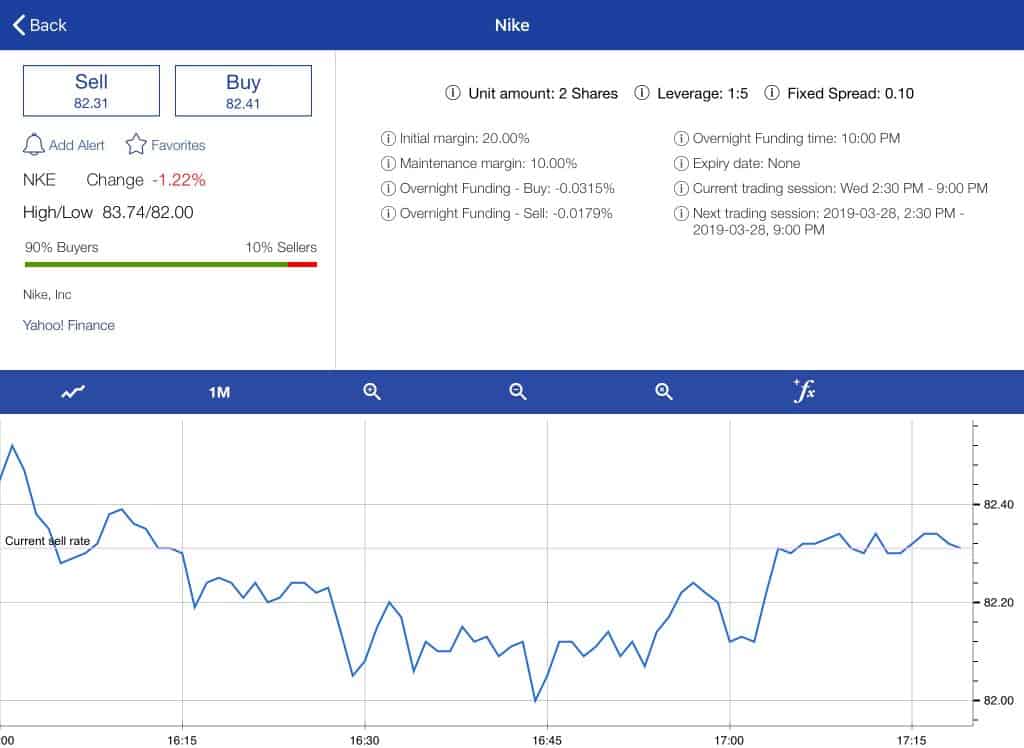 All stock information and the Buy/Sell commands are displayed on the general stock page for the serious trader who wants to execute quickly. The bottom half of the page displays the price chart and provides access to a broad selection of technical analysis indicators.
80.5% of retail investor accounts lose money when trading CFDs with this provider. You should consider whether you can afford to take the risk of losing your money.
A Brief Overview of the History of NIKE
At the Tokyo Olympic Games in 2020, the incredible 45-year sprint of NIKE to a leading global athletic brand will come full circle. Athletes from all over the world will compete side-by-side wearing NIKE shoes and the shoe of the official Olympics game sponsor ASICS. In 1963, an athlete and Stanford grad Philip Knight and his Oregon college coach Bill Bowerman started to market a Japanese sports brand called Onitsuka Tiger in the United States. Their company Blue Ribbon Sports would eventually make its own athletic shoes and be renamed NIKE. Meanwhile, Onitsuka became ASICS through a merger and today reports US revenues of close to $1 billion of $3.5 billion in global sales. Today NIKE is the leading athletic wear maker with global sales of $30 billion followed by Adidas at $21 billion.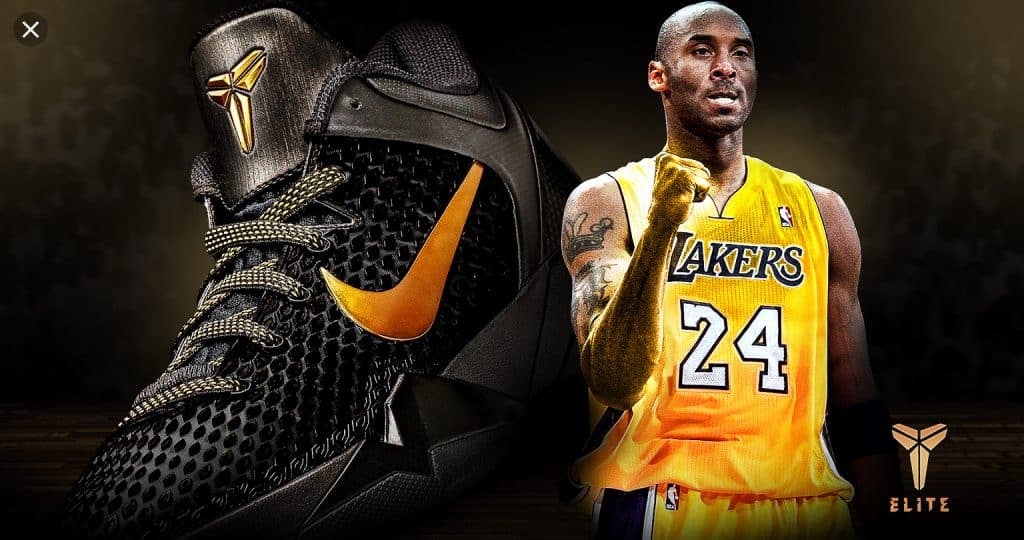 In the early 1970s, NIKE made and marketed its first pair of athletic shoes adorned with its famous swoosh logo (Wikipedia). The company's sales growth accelerated with the 1984 celebrity endorsement contract with legendary basketball player Michael Jordan. The partnership changed the nature of celebrity endorsement by giving Jordan a percent of profits. In 2018, the Jordan subsidiary of NIKE had $3.1 billion in sales, close to 10 percent of Nike sales. Over the years, NIKE has expanded into sportswear and gear. Today, NIKE is a top 30 Dow Jones stock.
NIKE Shares: Forecast 2019–2023
The global apparel industry is forecasted to grow 3 percent over the next five years (Statista). Analysts expect NIKE revenues to continue to grow at 5-10 percent during this period.
2019 – Digital direct consumer strategy
Innovative new products are making up 80 percent of NIKE's growth. New product upgrades from VaporMax, Air Max 270, React and ZoomX will drive future sales. The innovation platform and digital will drive growth . NIKE's outfitting of the NBA teams from the 2017–2018 season will help it sell more basketball shoes and kit. Median-to-high growth is forecasted for the Nike stock price.
2020 – Olympian sales
NIKE's investment in shoes and apparel for the Tokyo 2020 games will pay off this year. NIKE introduced its first 2020 shoe in 2016. Median-to-high growth is forecasted for the Nike stock price.
2021 – International
Although a global slowdown is expected in 2021–2022, digital mobile and international sales will be accelerating Nike growth. NIKE will retain its position as a top performing Dow Jones stock. Median growth is forecasted for the Nike stock price.
2022 – Women unlaced
NIKE's investment in a separate women's business and Unlaced e-commerce site will improve profitability through a digital sales strategy. NIKE's successful launch of stores on Amazon and Alibaba will also help digital sales, but the real sales story is cooperating with the e-commerce giants to reduce knock-offs of NIKE products. These imitations are reducing NIKE's global sales and also have a negative impact on Amazon and Alibaba stock prices. Median growth is forecasted for Nike's stock price.
2023 – The global sneaker maker
Three quarters of growth will be coming from international markets by 2023. In offline stores, the reduction of retail outlets and the expansion of the House of Innovation in key cities will significantly reduce retail costs. Median-to-high growth is forecasted for Nike stock.
Conclusion
Celebrity endorsements sell sports shoes. As long as the players in the NBA and English Premier League do not change their shoe brand, NIKE will keep selling more shoes. NIKE's digital sales, streamlined retail and product innovation strategy is on track to improve profitability, making it a good time to buy NIKE shares.
When you are ready to buy stocks, we recommend doing so via a regulated online broker such as Plus500 if you're a UK customer, and Ally Invest for U.S. customers.
FAQs
Does NIKE pay a dividend?
NIKE has paid a consistent and increasing dividend since 2011. After the 2012 and 2015 stock splits, the dividend was revised accordingly. NIKE currently pays a $0.22 quarterly dividend, which has a 1 percent yield.
Can I buy NIKE stock directly from NIKE?
Yes, NIKE has a direct stock purchase plan (DSPP) plan. The minimum investment for first-time investors is $500, with the options of recurring monthly purchases ($50 minimum) and dividend reinvestment.
Why did NIKE earnings decline in 2018?
NIKE's net income fell 54 percent to $1.93 billion in 2018. The company incurred higher selling and administrative expenses related to sales marketing, including sports marketing investments, new product launch and brand campaigns. Operating overhead expenses increased as NIKE has invested in a lower cost digital sales strategy and a more efficient inventory system. The largest change in expenses was a provision for income taxes of $2.4 billion.
How has the sponsorship of Colin Kaepernick affected NIKE stock?
The quarterback who took the San Francisco 49ers to the Super Bowl was a controversial choice as the face of NIKE's Just Do it! Campaign after he sat during the national anthem to protest police brutality. The move turned him into a free agent. NIKE's stock is being rewarded for backing the quarterback. The week the ad debuted in September, NIKE' stock price hit an all time high.
A-Z of Stocks