Trading cryptocurrencies have, since early 2017, been one of the most talked about instances in the financial hemisphere. Trading cryptocurrencies, such as Bitcoin, has the potential to yield returns in a portfolio that make trading traditional equities markets potentially obsolete. (learn more about how to buy Bitcoin)
Quick Search
Trade Bitcoin in 5 Steps
Create an account on eToro supported exchange
Verify and validate your account status
Deposit funds to your trading account ($250 USD Recommended)
Create a buy/trade order for Bitcoin
Check your portfolio or position section for your newly acquired Bitcoin
This is one of the best methods to Trade Bitcoin in 2019.
75% of retail investor accounts lose money when trading CFDs with this provider. Crypto assets are highly volatile unregulated investment products. No EU investor protection.
What is Bitcoin and Cryptocurrency Trading?
In the financial markets, there are assets that are available for buying and selling. This applies to all markets; in equities markets, you can buy and sell stocks or "shares"/representations of company profits and performance, in commodities markets, you can buy and sell physical objects that retain value, and in cryptocurrency markets you can buy and sell something almost similar to "valuable code", for example, like Bitcoin. In understanding what cryptocurrency trading is a large distinction that needs to be made when it comes to "buying" and "trading" assets.
Let's say you log on to Coinbase and buy Bitcoin with a plan that in 3 years, your Bitcoin will be worth a lot more than its current price. In this case, you're buying or investing in Bitcoin through the form of a "long-term" (Traditionally representative of multiple years) hold.
Adversely, let's say you log on to eToro and buy a Bitcoin CFD – otherwise known as a contract that provides exposure to the price of Bitcoin – and hold it for 2 minutes and when the price goes up, you sell the contract. Let's also say you repeat this process for 2 hours. This process is referred to as trading.
When you're trading cryptocurrency it should be noted you're adhering to a few different criteria. For starters, you're only purchasing the position with the pure intention of seeking price movement. This can be based on any number of parameters, however, the bottom line is that when you're trading cryptocurrency, you don't have any intention of using it as a currency. Bitcoin can be bought and sold to different entities around the world, however, when Bitcoin trading, you're essentially disregarding all functionality. You're only looking at the asset through the lens of its market movement. An exact parallel is in the foreign exchange market. In the foreign exchange market, US Dollars, Japanese Yen, and global currencies can be bought and sold at fluctuating prices. Although the underlying asset can be used as a form of payment in the economy, in the foreign exchange market, all that is cared about is the price movement of the currency. Cryptocurrencies are the same.
Cryptocurrency trading is done on cryptocurrency exchanges, which are brokers that essentially connect buyers with sellers in the cryptocurrency world. There are a variety of different types of cryptocurrency brokers, however, the two main ones that need to be categorized when it comes to identity is "contract brokers" and "asset brokers". Keep in mind, both can be used to trade cryptocurrencies, however, both cannot be used to buy cryptocurrencies. With contract brokers, you can buy and sell contracts representative of the price of the underlying cryptocurrency, however, you cannot buy the actual asset (Unless they have a hybrid exchange). With asset brokers, you cannot buy contracts for the asset, rather only buy and sell the asset.
Cryptocurrency trading can be done in a number of ways as stated; traditionally it is done directly on the mentioned exchanges through the utilization of order types such as "limit orders" to specify exactly where and when to buy and sell a cryptocurrency. They can also be traded through what are called CFDs. CFDs are "contracts for difference", which are contracts that are linked to the price of whatever cryptocurrency is being traded. If you're trading a "long Bitcoin CFD", you're buying a contract that is linked to the price of Bitcoin. If the price of Bitcoin goes up, the contract you own will increase in value, which you can then sell at a profit. An important note in any type of trading is your position in the markets. There are namely two types of positions:
Long: When trading an asset "long", you are essentially betting that the asset is going to increase in value. If you own a long Bitcoin position, you will make money if the price of Bitcoin increases.
Short: When trading an asset "short", you're betting that the asset you're trading is going to decrease in value. If you own a short Bitcoin position, you will make money if Bitcoin starts to fall in value. This is done by "borrowing" of positions. Upon selling Bitcoin short, you're borrowing Bitcoin and then selling it, with the hopes that you will then be able to buy it back at a lower value. In a case like that, you'll make money.
Effective cryptocurrency trading can take a lot of practice, however, getting started with it is not hard. In fact, many different exchanges offer "Demo Accounts", which are fake accounts with pretend money where you can trade and test out your methods. In all cases, for cryptocurrency trading, you'll need to use a strategy, which is essentially a plan of action for when and how you're going to buy and sell the cryptocurrency. Strategies can change, and there is not one singular strategy that will continue to make money forever. Forming a well thought out, and more importantly unique strategy, can potentially yield massive gains in cryptocurrency trading.
The first step is determining where and how you'll be trading cryptocurrency, or in other terms, deciding which trading platform to use.
Is it Better to Trade Bitcoin or Buy it Outright?
Trading needs to be, as should all financial processes that occur on the market, approached hesitantly because while there is definitely an opportunity in trading and doing it successfully can mean almost seemingly infinite riches, there is just as much the potential for the complete opposite.
This means that although it is possible to trade cryptocurrency and essentially get rich off of it, it is also possible that while trading you lose substantial amounts of your portfolio.Trading cryptocurrencies should be taken very seriously if you're putting a lot of money into your process.
Buying
No margin allowed for purchasing outright unless approaching a bank on a loan
Investments are completed through direct exposure to deposited capital, not contracts
Own the direct asset, not necessarily protected by insurance or regulation laws in case anything occurs
Growth can be stifled in comparison to trading with margin, however, entire investment is much more likely not to be lost
Trading
Margin enabled for the main underlying purpose
Trading or positions can be completed and done through CFDs (Contracts for difference)
When trading, there is usually a level of security offered through the products offered. Things such as contracts (CFDs), and other products are higher in security/regulation priority.
Growth can be stimulated because of margin, however, the entirety of investment can be lost faster as a result.
Choosing Cryptocurrency Trading Site
eToro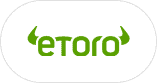 Regulated by CySec and FCA
Multiple Payment Methods
Offers Trading with Leverage for Cryptocurrencies
Offers buying cryptocurrency
KYC compliant
Plus500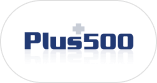 Regulated by the FCA
Offers Trading with Cryptocurrency CFD
Offers Trading with Leverage for Cryptocurrency CFD
KYC Compliant
Multiple Payment Methods
24Option
Regulated by CySec
Offers Trading with Leverage for Cryptocurrencies
Offers Trading with Cryptocurrency CFD
KYC Compliant
Multiple Payment Methods
Markets.com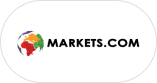 Regulated by CySec
Offers Trading with Leverage for Cryptocurrencies
Offers Trading with Cryptocurrency CFD
KYC Compliant
Multiple Payment Methods
Binance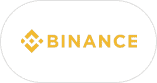 Accepts Cryptocurrency and Credit Card as Payment
Advanced Trading
Low fees
Has its own Cryptocurrency
Does not offer leverage Trading
Accepts Clients From the Following Countries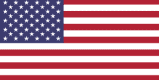 US Clients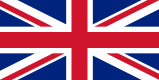 UK Clients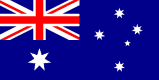 AU Clients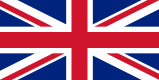 UK Clients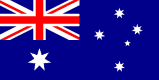 AU Clients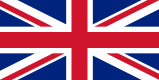 UK Clients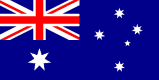 AU Clients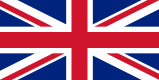 UK Clients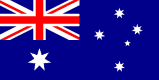 AU Clients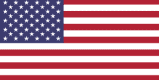 US Clients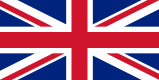 UK Clients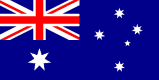 AU Clients
Trade Bitcoin
Crypto assets are highly volatile unregulated investment products. No EU investor protection.
eToro
Trading cryptocurrencies on eToro can prove a very effective feat if done correctly. To get started with the process, the first step is to create an account with eToro and have your preliminary account verified fully to move forward with purchasing or selling of any CFDs on the platform. To do this, the first step here would be to visit the eToro homepage and find the "Join Now" or "Register" call to action button; this can be found in a number of places on the homepage, however, primarily, you can find it immediately upon logging into the platform highlighted in a green box as shown below.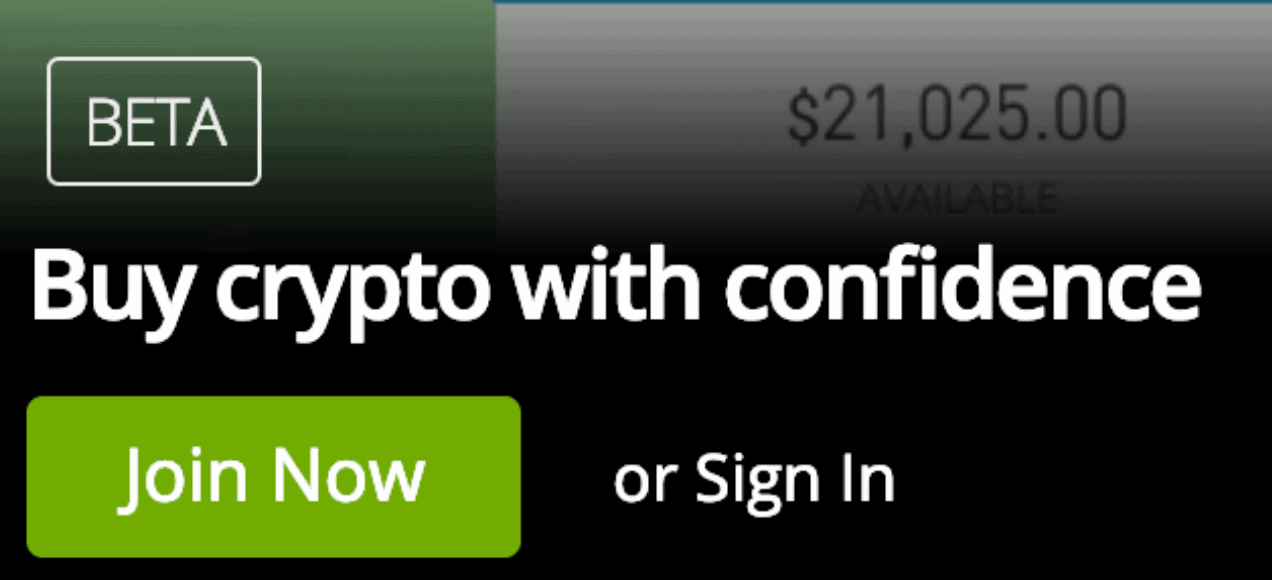 If you already have an account, you can skip the following steps and simply sign in; however, upon pressing "Join Now", you'll be asked to enter in preliminary account information which is consisted of an email and password. After you've submitted this information, check your email and press the verification link that was sent to you.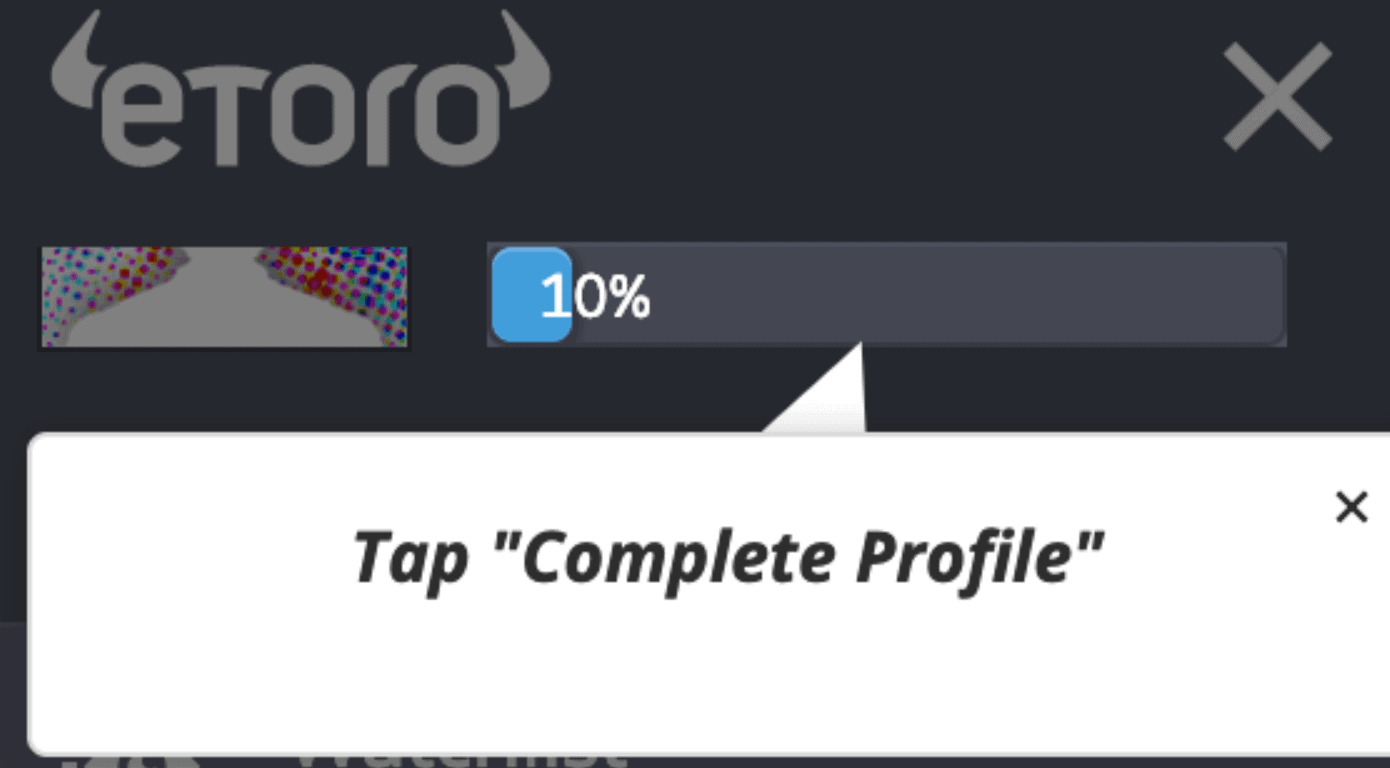 This will initially confirm your account, however, you'll see upon login your profile is "incomplete" as indicated by the minimally full profile bar. Click on this bar to add the additional verification documents.
For this extended verification, you'll need the following:
Valid identification (Can be a passport or identification card)

Proof of residence (Utility bill, credit card statement, or equivalent depending on your jurisdiction)
It's also recommended to enable 2FA; although all processes on eToro are regulated and overseen and centrally processed (E.g. via credit cards or PayPal), there have still been phishing attempts in the recent past, which look to exploit 1FA logins.
Once you've submitted the appropriate documents and they've been approved (The length of this verification can be as fast as 24 hours or extended depending on quality of the documents), you'll then have a newly approved eToro account which can be used for trading.
The next steps involve funding and subsequently starting to trade.
Funding
For this step, on the left-hand side of the profile bar,  you'll see at the bottom of the container a blue "Deposit" button → Select this, and you'll be prompted to add a new method of funding or a payment mechanism. Arguably, the most streamlined method of adding funding directly to eToro is through PayPal. In this case, you're simply going to login straight to PayPal, specify how much you'd like to deposit to eToro, and press "Transfer".

Doing this will instantly transfer the funds from your main source of PayPal funding (Typically a credit card) directly onto eToro. If done correctly, you should now see that the status of your balance has updated to reflect the amount of money you've deposited. The next step is to trade, which is a fairly easy process. It will consist of creating buy or sell orders on eToro.
To do this, first you'll need an asset to buy a position in. For sake of argument, let's use the most liquid cryptocurrency, Bitcoin. Use eToro's search bar to look for "BTC" and click on the blue "Trade" button that appears as a result. A new panel will pop up asking how much you'd like to spend on a position for Bitcoin. Press "Buy", enter in the quantity, and select the "Open Trade" button. You should have then successfully opened your first cryptocurrency trade.
75% of retail investor accounts lose money when trading CFDs with this provider. Crypto assets are highly volatile unregulated investment products. No EU investor protection.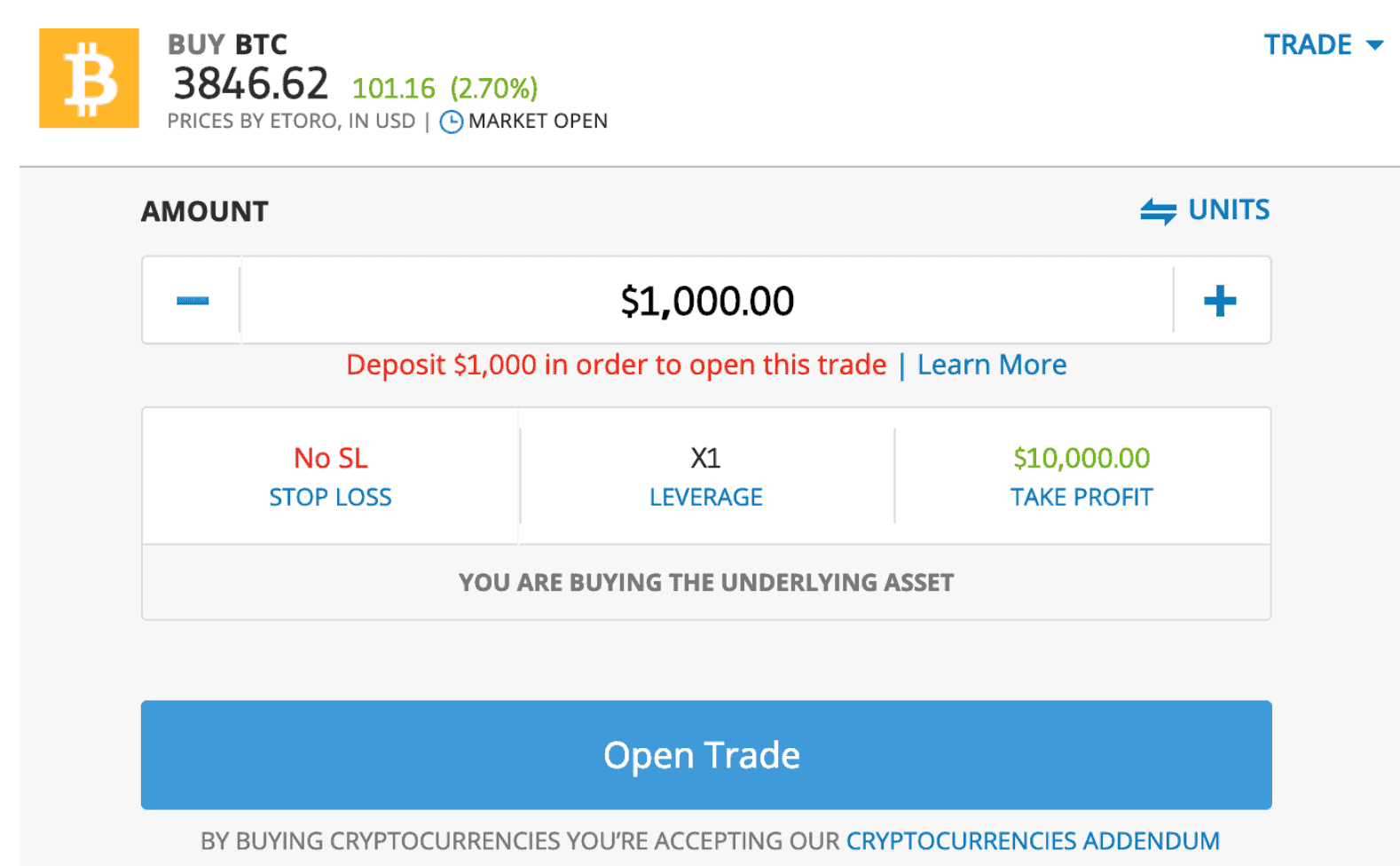 75% of retail investor accounts lose money when trading CFDs with this provider. Crypto assets are highly volatile unregulated investment products. No EU investor protection.
24Option
Utilizing 24Option for its cryptocurrency trading capabilities is easier than it might seem. To get started, simply create an account by logging onto the website and selecting the "Sign Up" button located on the top right of every page on 24Option; you should be able to spot this option no matter which page you're on. Enter in the information as shown below to begin the account opening process. Ensure beforehand that your jurisdiction is supported on 24Option as well.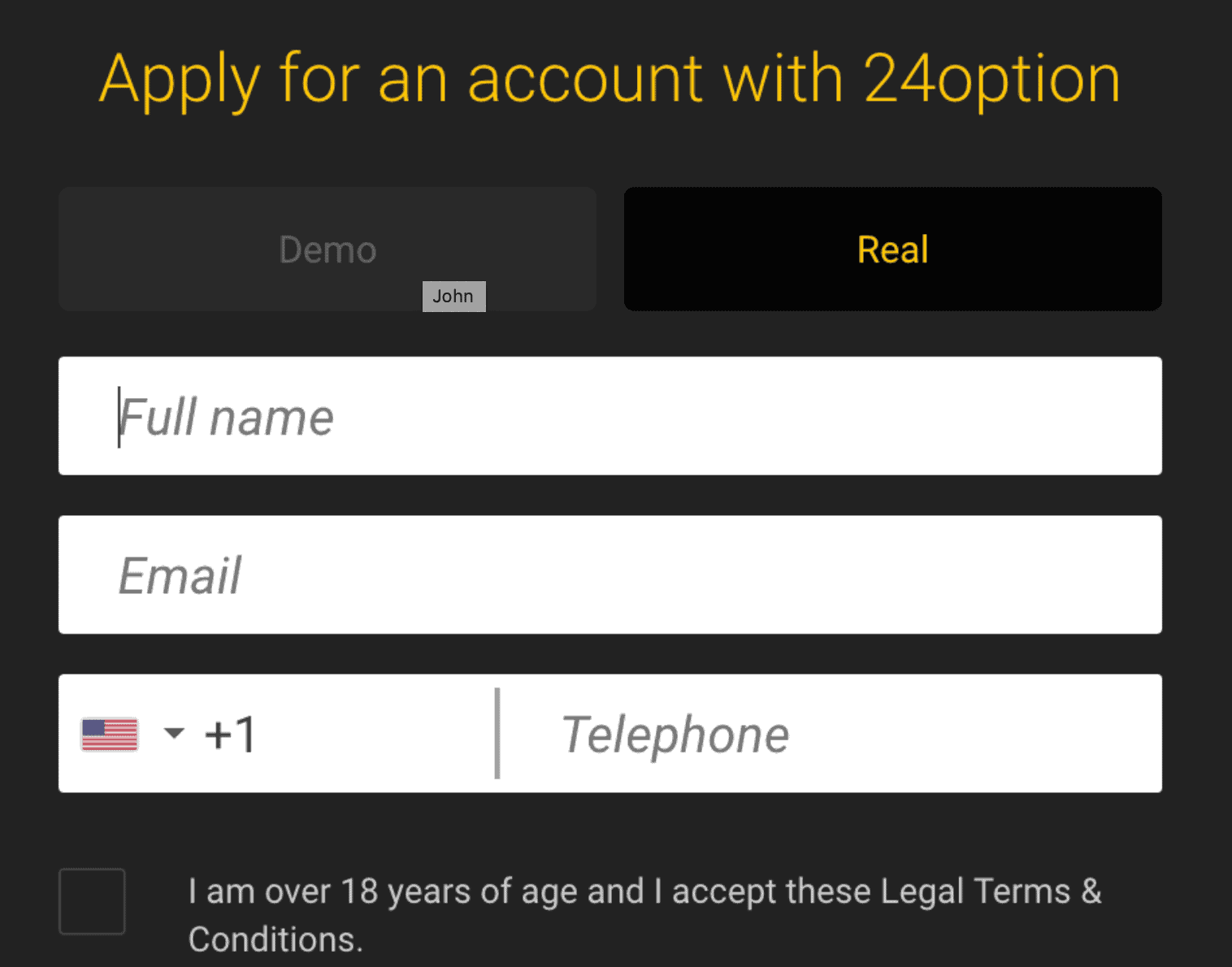 In order to further trade with actualized funds, you'll need to validate your account through 24Options official verification document upload page, which can be found here.
Upon verification, you'll subsequently need to add a funding method as well if you're looking to trade with real funds. You can add a variety of different payment methods, including bank account, or credit card; credit card is arguably the easiest option, so in order to do so navigate to "My Account" and then find "Deposit" on the far left side of the page. Entering in your credit card information will allow you to make a deposit to the platform. Upon confirmation (Usually 5 minutes or so), you'll see the newly deposited funds.
Next, you'll want to create a trade. To do so, navigate on the same account bar to "Trade". This will open up a list of different assets to trade. Select "BTC/USD" or BTC relative to any fiat pairing you'd like. This will enable the trading of a Bitcoin CFD paired to the specified fiat. Then, a new box next to the chart will pop up which asks for the number of funds to spend on an order.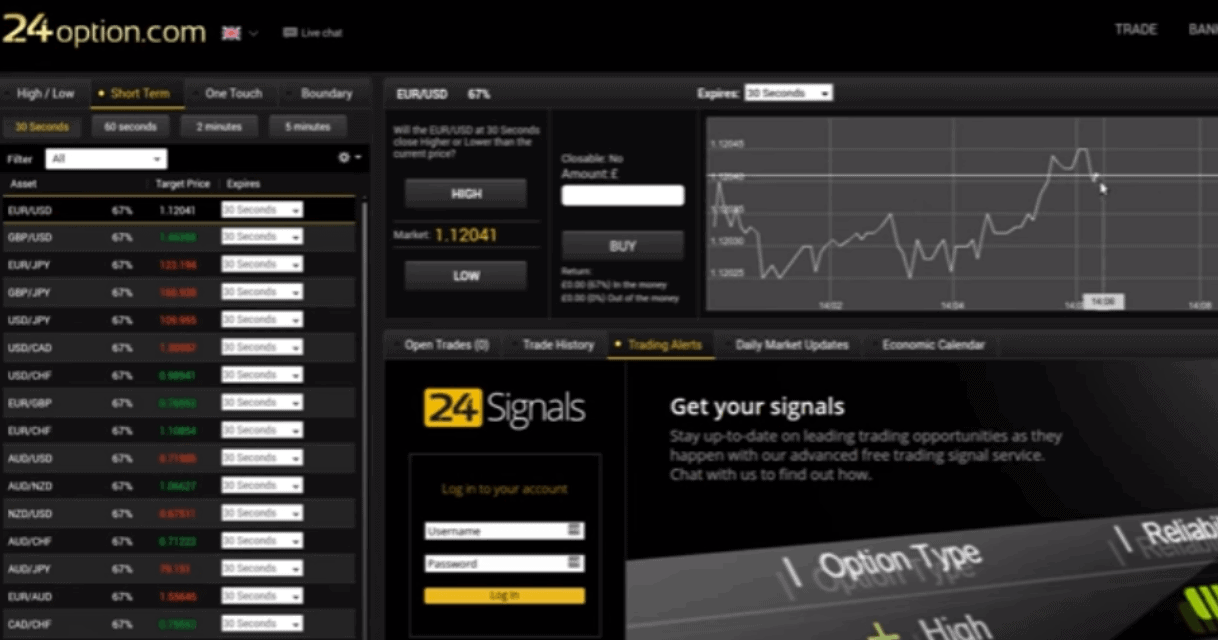 Enter in your intended amount to purchase, press "Buy" and await execution. Once completed, you've successfully bought a long position for BTC/USD CFDs.
Plus500
How to Trade Bitcoin with Plus500
Plus500 is an additional brokerage that can be used to trade Bitcoin. The process for trading on Plus500 is fairly simple. To start, you'll need to first register for an account on Plus500. You can do so by logging on to the site's main page and clicking on "Start Trading Now" which will be highlighted in blue.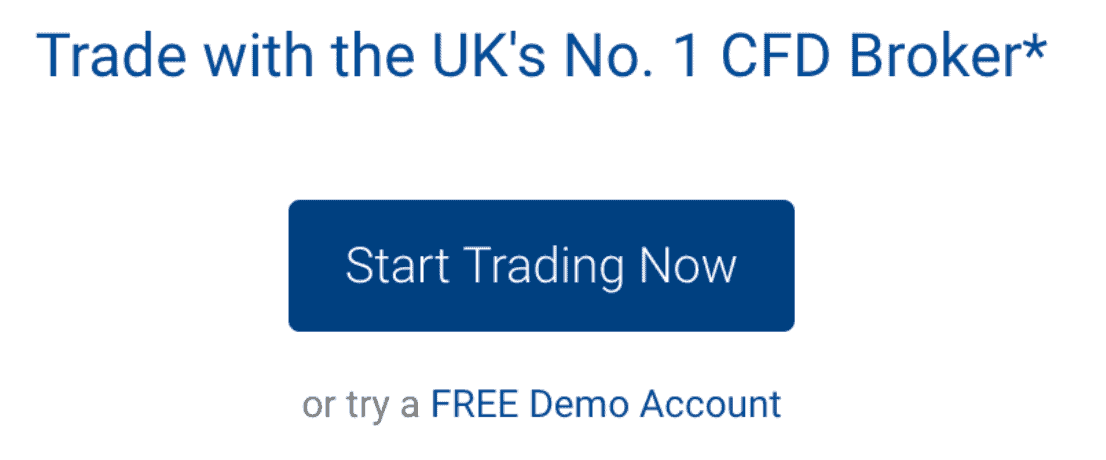 To sign up you'll need to enter your email, create a password, and provide a username. Once created, a verification email will be sent to your email that you input. Open it and validate your account by following the link to the new page. The next steps on Plus500 require that your account is verified; for this process, you'll need to provide 3 documents:
Valid ID

Proof of residence

A selfie of you holding your ID (Same document as in first bullet point)
Submitting the aforementioned documents will require a bit of time prior to being validated by the Plus500 team. However, once completed, you'll be able to add a deposit method to your trading portal which can be used to transfer funds to Plus500. This can be done as shown below, by navigating to the "Funds" section of the trading portal and adding either a credit card or your preferred payment method.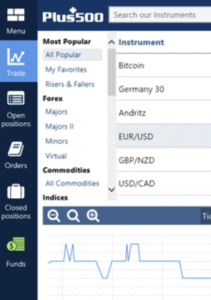 Once funds are deposited, you can navigate on the same navigation bar as shown above to "Trade". In the search bar on the market page, look for "Bitcoin" or find it by its ticker symbol of "BTC". Then, select the "Buy" option which will be located in the same row where assets are listed. Input the quantity worth you'd like to purchase for the Bitcoin CFD, and press "Enter". Upon execution, you'll have successfully purchased a Bitcoin contract.
Binance
How to Trade Bitcoin with Binance
Trading Bitcoin on Binance is a very straightforward process that can be done quickly and easily. Binance does not require any extended verification for your account as far as providing additional documentation from a user/trader side of things. To get started, head to Binance's main homepage and select "Sign up" on the top right of the navigation bar. This will be present on every page on Binance's website. Enter in preliminary information, including an accessible email and a safe/secure password. The next step is simple; you'll need to add funds to your Binance account. You can do this through two main ways: a fiat deposit or an initial Bitcoin deposit.
Binance runs hundreds of different Bitcoin trading pairs. You can purchase any of these underlying assets by linking your credit card on the platform. To do this, all you need to do is hover over the "Funds" tab on the top right of your account profile on the navigation bar and select "Buy with Credit Card".
Select from any of the assets that are paired to Bitcoin. For example, once you've entered in your credit card information, select from the drop-down menu the asset you'd like to choose. In this case, I'm buying Ethereum since the pair to Bitcoin is extremely liquid.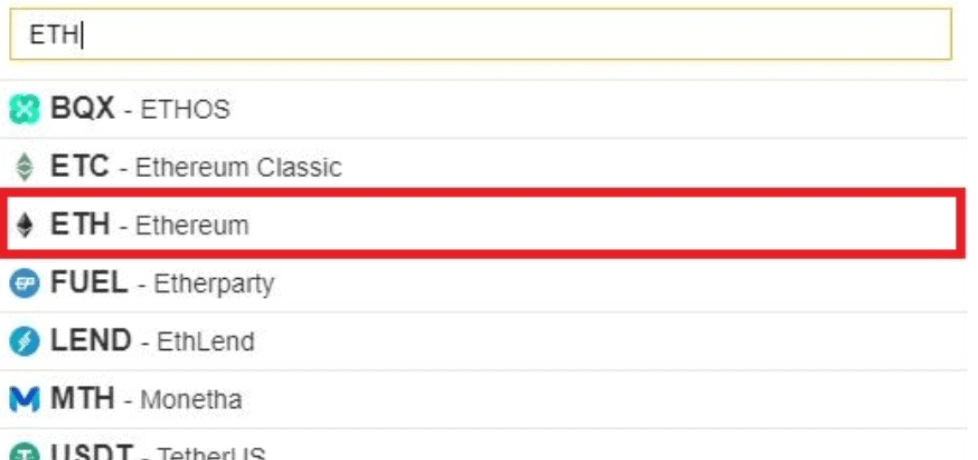 Then, simply select the quantity you'd like to purchase, press "Enter" and wait for the order to execute.
Once you have the paired asset to Bitcoin, you can then navigate to Binance's market exchange and find the "BTC/ETH" pair (Or any pair you purchased). First, you'll have to sell Ethereum to Bitcoin since we're looking to trade Bitcoin in this case, so simply find the "Sell" tab. Enter the amount of Ethereum to convert to Bitcoin.
Once executed, which should be fairly quick, you'll then have BTC; now, to trade Bitcoin simply find a BTC pair that you're looking to buy, and instead of creating a sell order, parallel the order with a "Buy". In this case, after I've sold ETH to BTC, I've concluded I want to trade EOS with Bitcoin, so I create a buy order on EOS at the market price (Shown below) with my newly acquired Bitcoin.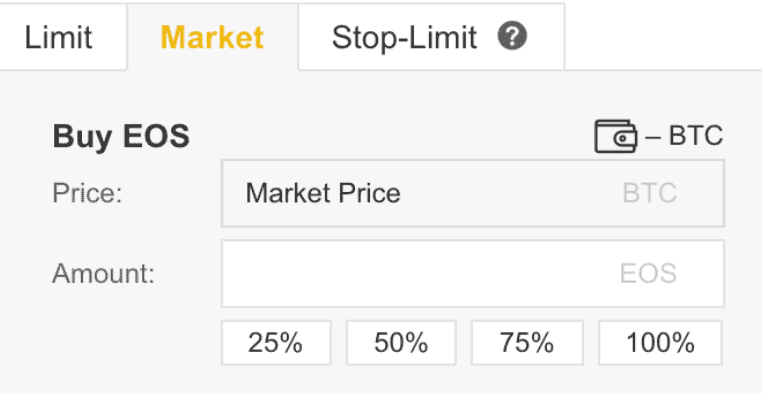 Markets.com
How to Trade Bitcoin with Markets.com
Markets.com offers a very high level of security and safety when it comes to trading CFDs especially for cryptocurrencies. The platform is supported and operationally run by a trusted subsidiary company of Playtech, which is a London Stock Exchange listed company, also listed in the FTSE250. Markets.com maintains a very simple and easy to use platform in terms of overall functionality. To get started on the site, on the top right section of each page, select the "Register" button. This will prompt you to enter in preliminary information such as your email and to create a password. Ensure you select a secure password, and you can move forward. A confirmation email will also be sent to your email which you'll have to click on to verify.

You'll then have to verify your account, which is done through a guided, streamlined process through the platform. As shown in the image below, a plethora of common questions that are traditionally asked when it comes to verification are given answers in drop-down menus.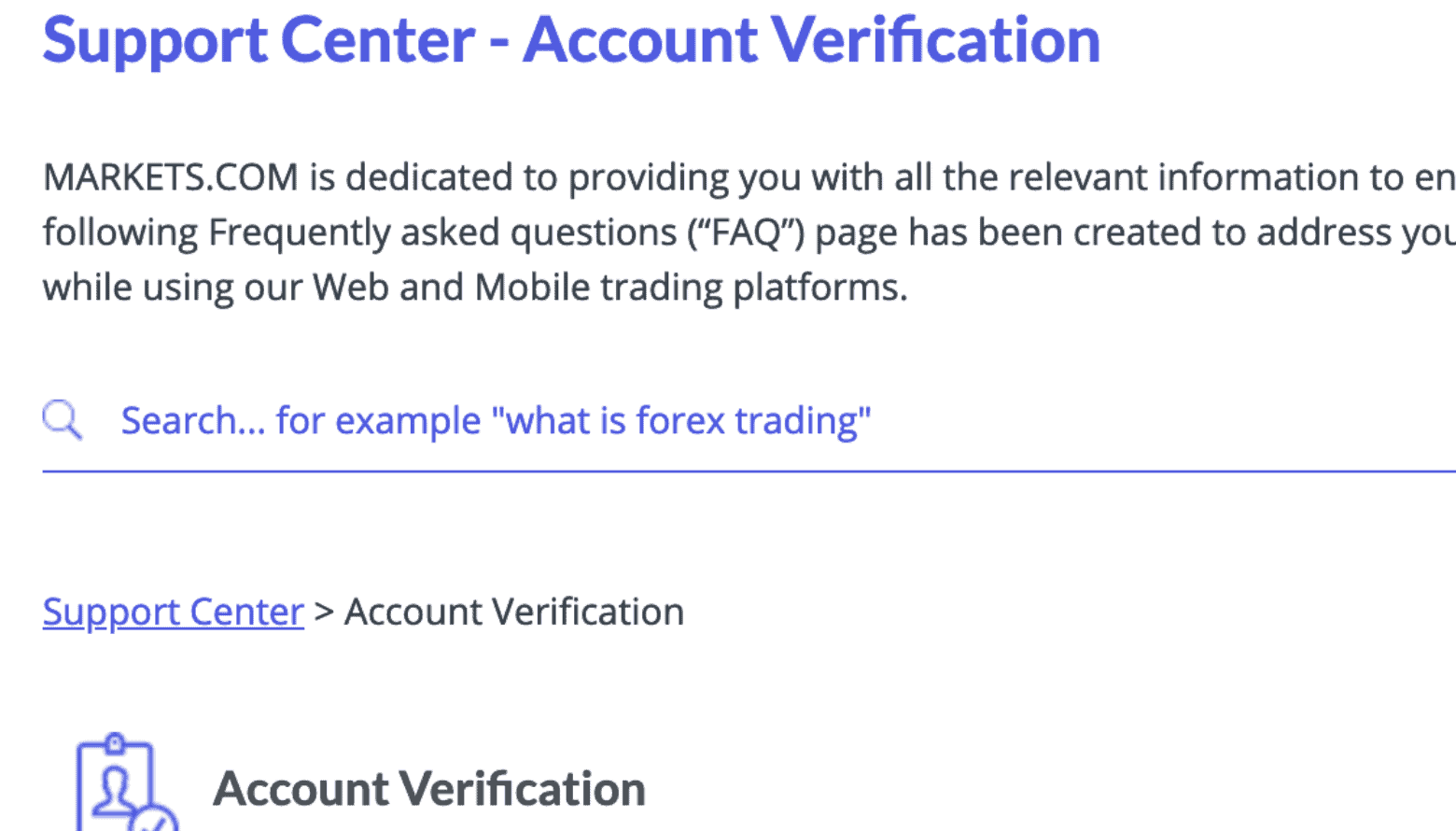 Additionally, you can view the full comprehensive support page, here. Once you've verified an account, you can then proceed forward by navigating to your account page and adding a deposit method. This deposit method can be a bank account or even a credit card. Either will work. Link this account, go to "Deposit", select the number of funds you'd like to deposit to the platform, and you can move forward. Once the funds have settled and been confirmed in your new Markets.com account, you're then able to trade cryptocurrency CFDs with the deposited funds. In order to do this, you'll need to navigate to the "Markets" section and find the trading pair you want to engage in. Once selected, press the highlighted "Trade" button. The following panel will pop up.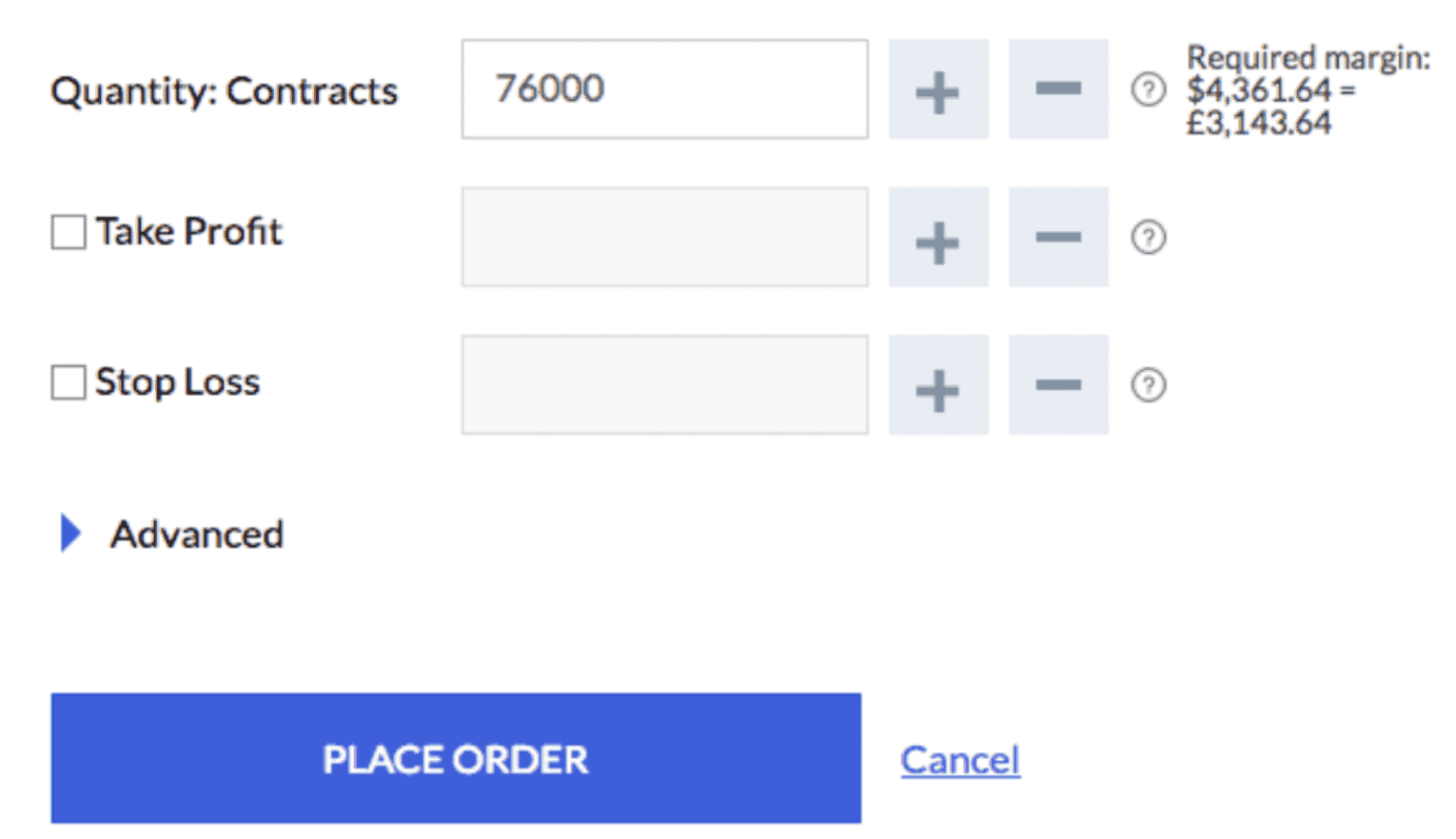 Here you'll be able to specify how many contracts of the underlying asset you'd like to buy and how much margin is required to fulfill this trade. On Markets.com you can also specify your stop losses, take profits, or even create advanced custom order types. Simply place the order, and assuming market liquidity, you just have to wait for the order's execution. Then, you'll have your own cryptocurrency CFD.
Trade Bitcoin in Your Country
UKUSAAustralia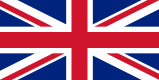 There are a large number of exchanges that enable Bitcoin trading within the UK. eToro is arguably the best option namely because 1.) It is actively regulated by the FCA, and also 2.) It also enables a variety of different deposit methods including credit card and PayPal. These methods can be linked very quickly and easily within seconds.
You can also trade Bitcoin CFDs on sites such as Plus500 as mentioned above; Binance is another alternative. Trading Bitcoin can be done on Binance if you're in the UK, however, at the moment Binance is not actively regulated by the FCA, and does not enable trading of any contract products such as CFDs. Rather, you'd be trading actual Bitcoin.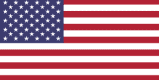 Bitcoin can be traded in the USA through a number of different methods. If you're looking to trade Bitcoin by using an investment vehicle, such as a CFD, which is as previously stated a contract for difference, you can do so on eToro. When buying a CFD on eToro, you're never actually buying Bitcoin itself, rather only its price value, so it can be deemed in many cases, a more efficient vehicle for trading than simply purchasing the asset itself.
You can also trade Bitcoin in the USA through other platforms such as Binance, however, in cases such as these, you're rather buying the actual asset of Bitcoin, not just a price representation. Trading strategies can just as equally be implemented, however.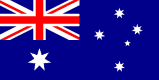 If you're in Australia or New Zealand, buying Bitcoin with PayPal may be restricted in some areas. The ideal answer is to utilize eToro and its built-in PayPal functionality. Through this method, you're able to link your PayPal account directly to your eToro exchange account and fund your trading portal directly through this process. PayPal integration is supported through Australia and New Zealand on eToro, as well as all trading functionalities. In this way, all that's required is to verify your eToro account, add your PayPal account as a funding method, and fund the account. Then, you're free to purchase Bitcoin CFDs directly on the platform as instructed previously.
What Technical Terms Should I Know Before Trading Bitcoin?
Market order – a market order is a type of order used in trading that is customized to essentially execute at the next best available price. This means that if you place a market order, the order will automatically execute relative to the next best price possible.
Limit order – a limit order is another order type used in trading that is more complex and requires more detail entry to execute. Limit orders traditionally function on a price execution basis, which means the order will only execute if the price of an asset passes a certain point. For example, if you have a limit buy order for Bitcoin at $3,000 , your order will execute only if Bitcoin price touches the $3,000 level.
Stop loss – a stop loss is a type of order that is placed relative to an already placed order that says if the position starts to lose "x" amount of value, "stop" the entire position. If you have a buy order for Bitcoin and have a 20% stop loss, you have an order type that if your position loses anymore than 19.99% value, it will close out. This is good protection against potential price swings.
Bid – the "bid" price is the price at which a potential "buyer" in a market (In this case the cryptocurrency market), is willing to spend to purchase a certain asset, or in this case cryptocurrency. If you place a $10 bid for Bitcoin, you're saying you're only willing to buy Bitcoin if the price of it reaches $10.
Ask – the "ask" price is the price at which a seller of an asset, say for example Bitcoin, is willing to sell their position at. For example, if a someone has Bitcoin and goes onto a market and places an ask price of $4,000 they are saying they are only willing to sell their Bitcoin to someone who will pay $4,000 for it.
Spread – the spread is referred to as the gap between the bid price and the ask price. In the case of Bitcoin, if the spread is very high, it means there is a large gap between buyers and sellers, meaning markets aren't moving. If the spread is very low, it can mean there is a lot of market activity since there is such close competition for the next best price.
Volume – the volume of an asset is the amount of that asset that is traded during a set period of time. If Bitcoin has a billion dollar volume over 1 day, it means that $1 billion in Bitcoin was traded throughout 24 hours.
Liquidity – important for all trading, liquidity refers to how fast or slow an asset can be bought or sold. If Bitcoin has high liquidity on an exchange, it means you can buy it and sell it near instantly. If Bitcoin has low liquidity on another exchange, it means that you may have some stagnation when it comes to buying or selling Bitcoin, which means you could be waiting for a while.
Support – "support" is a term used to describe heavy levels of upwards pressure in terms of an asset that is said to be able to keep said asset stable. In trading, traditionally if say for example Bitcoin has very large support at a certain price level, it may be a bit harder for the price to decrease past that level since there are so many buy orders at that price.
Resistance – resistance is a term that describes heavy selling or downward pressure in the case of a market. For example, if Bitcoin has large resistance at $5,000, it means that there are an abnormal amount of sell orders at $5,000 which could mean the price of Bitcoin can have a hard time climbing above that amount.
10 Tips to Make the Most Money Trading Bitcoin
Cut your losses – use stop losses and make sure you have exit strategies on a position.
Use margin (Responsibly) – many exchanges, including the majority of exchanges listed in this guide, enable margin trading, which lets you trade Bitcoin with more money than you actually have. This means you can make gains faster, but it also means you can lose money faster. Use this margin responsibly.
Use programmatic strategies – if you learn to code, a whole new field of trading Bitcoin can be opened. Through certain algorithms that trade based on finite parameters, there is a plethora of different opportunities when it comes to both analysis and execution that is possible when engaging in programmatic trading.
Learn different methods – expanding your knowledge as far as trading strategies, utilities, and methods will only help you in making the most money trading Bitcoin.
Practice using demo accounts – almost all exchanges, especially ones that support CFD trading, implement "Demo" accounts which are accounts that allocate imaginary money to your trading portal for you to play with. This way you can practice your strategies with fake money before perfecting it and replacing it with real money.
Size your positions accordingly – ensure that whenever you're trading, you're putting the correct amount of money into a trade, but also establishing a strategy in your play beforehand. One thing is certain, traditionally when you are trading, you're not going to be placing your entire account value into a single position. 
Don't trade emotionally – one priceless piece of advice that has been passed down by generations of different trading savants is not to trade while emotional. If you are euphoric, or angry over either a large win or a large loss, take a step back and reassess. Trading off of emotion typically leads to mistakes.
Approach every strategy cautiously – despite what advertisements or some traders may say, no one has the singular secret sauce to infinite profit when trading. Look at all strategies with a grain of salt.
Set entrance and exit plans – before you start any type of trade, try to establish an entrance plan (How much of an asset you'd like to purchase and at what price) as well as an exit plan in case things go wrong or against what you had forecasted.
Utilize social trading – platforms such as eToro and other online retail platforms enable what is named similar to "copy trading" which is where you can observe how other traders function and even in some cases copy their exact moves (If they allow it). This allows for beginners to get the hang of trading faster and even potentially yield profits faster as well.
Conclusion
Trading cryptocurrency is no easy feat; it is considered by many to be an art form that must be learned and perfected over time. There are thousands of different strategies that you can use in order to generate profit; there is a large variety of methods for trading as well. Sometimes the best strategies are the ones that are unique and unsaturated relative to all other market traders. Getting the hang of trading cryptocurrencies such as Bitcoin can be difficult at first and can take time to master entirely. As a result, it's important to learn from each positive and negative experience in the markets. Each trade is a lesson, and many professional and successful traders will attest to this idea as well.
FAQ
Can I get rich trading cryptocurrencies?
Theoretically, yes, you can definitely get rich by trading cryptocurrencies. In fact, there's a large amount of people that have actually gotten rich trading crypto.
Is trading cryptocurrency safe?
It should be noted that trading cryptocurrency involves a very high degree of risk and is associated with very large potential losses.
Should I buy or trade cryptocurrency?
Both have their respective positives as well as negatives. Trading has been seen as more potentially profitable, however, riskier, while buying an asset can yield more longterm profit without the potential for high volatility.
What is the best platform to trade cryptocurrency on?
Any of the aforementioned exchanges in this guide are great options to trade cryptocurrency or Bitcoin. eToro is a great option because of its social trading capability and high emphasis on security for contract trading. In the case of buying underlying assets for trading, Binance would be a great option as well.
What is the best trading strategy to use?
Finding the perfect strategy is not an easy task; there is no singular secret to perfecting a trading strategy, it takes time and effort. Finding a strategy that is good for your risk tolerance and trading ability takes a good amount of time.
How much money should I start out with?
If you're looking to get started trading and haven't traded before, it's probably best to start off with a small account, close to the minimum amount. Then, try to build up from there.
Is trading Bitcoin the same thing as trading cryptocurrency?
When you're trading cryptocurrency you're trading within a very broad sector. When trading Bitcoin, you're specifying that you're trading a certain type of cryptocurrency, in this case, Bitcoin. Trading Bitcoin is not the same as trading cryptocurrency, because if you're trading cryptocurrency, you can be trading any of the thousands of cryptocurrencies, whereas when trading Bitcoin you're only trading Bitcoin.
Do I need account verification to trade cryptocurrency?
The majority of trading vehicles that run regulated exchange products will require account verification. In the case of Binance, you do not need account verification, however.
Where can I learn more about being better at trading cryptocurrencies?
Internally on InsideBitcoins, we have various guides, news sources, and tutorials on being a better trader. One thing is for sure; staying up to date on the latest news and guides is a great option for becoming a better trader.