TRON has an impressive history, with one of the youngest CEOs of all time, Justin Sun, currently 29. In addition to being a protégé of Alibaba's Jack Ma, Sun has qualified for numerous awards and accolades over the years. These include the Forbes Asia 30 under 30 among others. Most recently, he was nominated for the Nobel Economics Prize.
In the few years of its existence, the network has grown in leaps and bounds, recently moving from the Ethereum blockchain to its own mainnet.
For these and other reasons, TRON is a top crypto investment choice for many in the community. If you are thinking of having a piece of the pie, here is everything you need to know about safeguarding your TRX funds, but before you do, you may want to have a look at our Tron price page first, to see what to expect from the currency in the months to come.
Top-rated crypto platform for 2020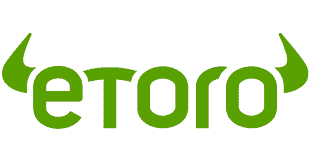 15+ coins supported
CySEC and FCA regulated
Buy, sell and trade crypto in 1 platform
Over 6 million users worldwide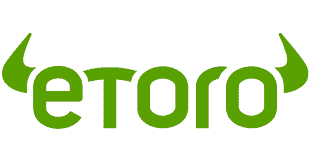 75% of retail investor accounts lose money when trading CFDs with this provider. Crypto assets are highly volatile unregulated investment products. No EU investor protection.
Compare
To help you choose the best TRON wallet for your storage and transaction needs, we have included a comparison section. In this section, we analyze some popular TRON wallets and help you figure out which one is most suitable. If you want to learn more about how to buy TRON and other cryptocurrencies, check out
this guide
.
What is a TRON Wallet?
What is a TRON Wallet?
TRON currently sits in the 12th position on cryptocurrency charts according to market capitalization. It was launched in September 2017 with Justin Sun as its CEO. The project operates under the TRON Foundation, a non-profit based in Singapore.
Everyone who owns TRON uses a digital TRON wallet to keep track of it. Cryptocurrency wallets can be used to:
Send Cryptocurrencies
Receive Cryptocurrencies
Trade Cryptocurrencies
Spend Cryptocurrencies
Withdraw Cryptocurrencies
Each Zcash and cryptocurrency uses blockchain technology to complete transactions. However, crypto wallets cannot:
Send TRON to any non-TRON crypto address
Share user information with 3rd parties (not recommended)
Withdraw or access bank funds (only Bitcoin ATM)
The aim of the TRON blockchain is to create a decentralized global entertainment system using distributed ledger technology. Consequently, users on the network use the TRON protocol to publish, own and store data. They are then able to distribute the data through subscriptions, pushing content and other models.
In order to facilitate the platform's objective of sharing quality art and content while monetizing the opportunity, TRON uses a cryptocurrency known as TRONIX (TRX). In case you are already part of the TRON ecosystem or want to get started, one of the most important things you need is a TRON wallet.
TRON was originally a DApp on the Ethereum blockchain and would work with any ERC20 compatible wallet. But in 2018, it launched its own mainnet, requiring specialized wallets.
A TRON wallet is a digital wallet capable of storing TRX and supporting user transactions. To help you make the right choice, let us analyze some of the popular TRON wallets out there.
Best TRON Wallet Providers
Binance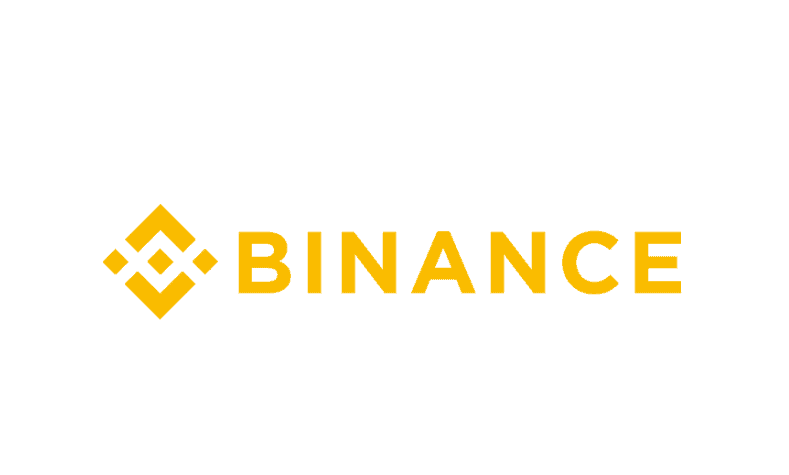 Binance is one of the most popular crypto exchange platforms globally. When it first made its foray into the market, it was located in China, which was one of the biggest crypto markets at the time.
However, due to regulatory challenges, they relocated operations to Singapore and Hong Kong and later set up shop in Malta, the highly famed Blockchain Island.
In spite of its popularity, Binance has only been in existence since 2017. But thanks to the high number of successful ICOs that have been listed on the platform and its charismatic CEO, Changpeng Zhao, it has gained widespread popularity.
It is also known for offering low trading fees and a good number of crypto trading pairs. To open your own Binance exchange wallet, here is what you need to do:
Step 1 – Create Your Binance Account.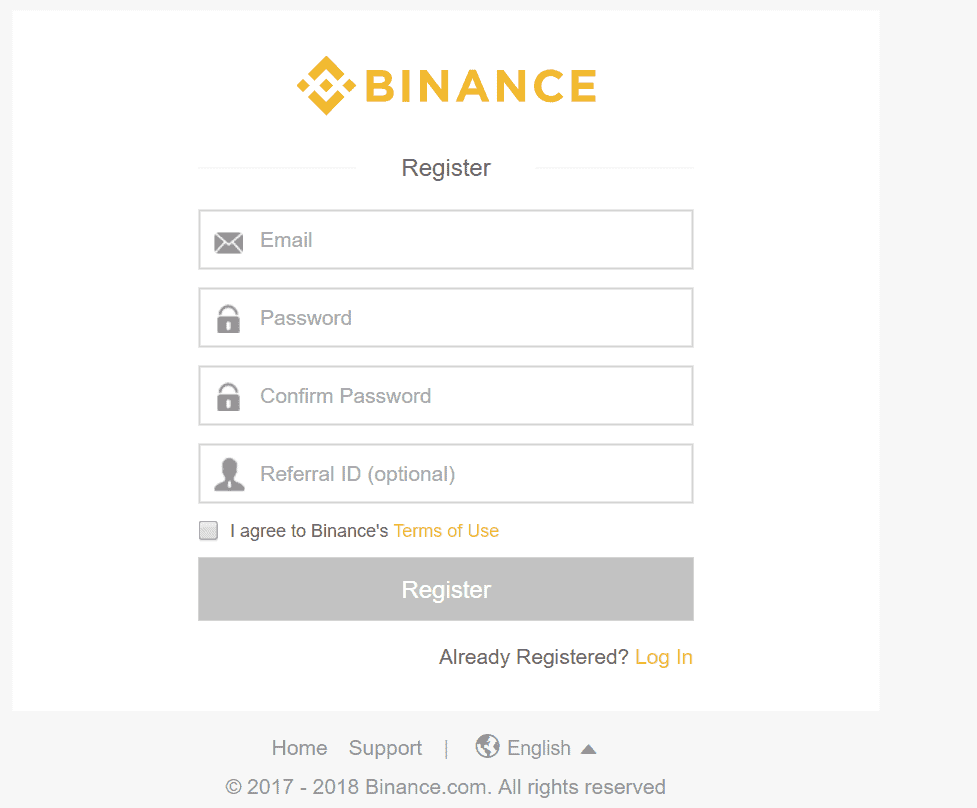 Visit Binance.com and register your account by entering your email address and creating a password.
Binance will send you an email. Open it and click on the link to complete the process.
That will take you to your new account. To unlock full site functionality, submit as much personal information as you can.
Note: You can't buy TRON with fiat money (like USD) on Binance.
Step 2 – Go to "Funds" > "Balances"
On this page, you will find all of the wallets on your account, listed starting with the ones that have coins in them.
Anytime you buy a cryptocurrency on the exchange, the order will reflect in the relevant wallet on this list.
To send TRX to the TRX wallet, click "Deposit" and you will be able to view your wallet address. Once you do, you can start trading TRX pairs on Binance.
Coinbase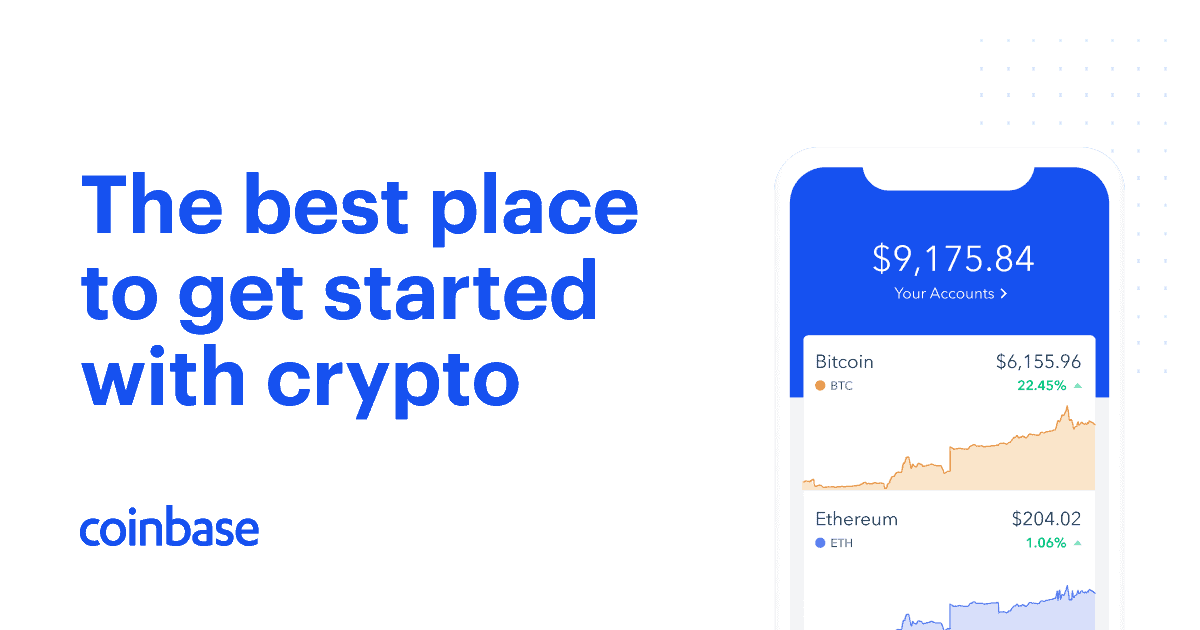 Coinbase is another highly popular cryptocurrency platform. Unlike Binance, it supports the purchase of cryptocurrencies using fiat money through bank transfer and via credit card.
Another difference between the two is that Coinbase has been around much longer, since 2012.
Over the years, it has grown in scope and popularity to offer services in over 32 countries, to more than 12 million users.
At some point in 2013, it was the largest digital asset exchange platform as well as the highest funded BTC startup.
Opening an exchange wallet on Coinbase is rather straightforward. Here is what you need to do:
Step 1: Create Your Coinbase Account.
Go to Coinbase.com and create an "Individual" account.
Enter your full name, email address and set a password for the account.
Coinbase will send you an email. Open it and click the link to complete the account setup.
Step 2: Find Your TRON Wallet.
Once you login to your Bitcoin account, click "Wallets" to view your TRX wallet and others.
When you click on the TRX wallet, you will be able to view your wallet address.
Copy the wallet address and use it to fund your TRX account. Anytime you buy TRX coins, they will reflect here.
Exodus Wallet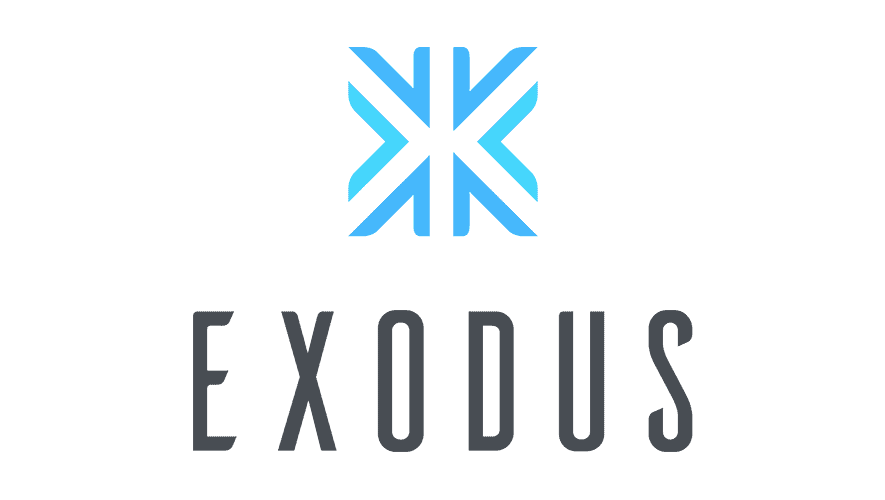 Exodus wallet is a software wallet designed for the desktop. It has however recently extended its support to iOS devices as well.
The wallet sports a user-friendly interface and is a great choice for beginners. It has been around since 2016 and is the brainchild of JP Richardson and Robert Castagnoli.
In addition to supporting more than 100 digital currencies, it can also display portfolio balances in at least 30 fiat currencies.
Other than the crypto wallet, the platform also has a built-in crypto exchange and a portfolio tracker.
Step 1: Download Exodus.
Start by downloading the wallet from Exodus.io and following the prompts to install it to your desktop or iOS device.
Step 2: Open Your Exodus TRON Wallet.
When you log in, click "Wallet" to view your TRX account. When you do, you will be able to view your wallet address, balance and other details.
Guarda Wallet
Guarda wallet is yet another software wallet, but unlike Exodus, it is designed for mobile use. It currently supports Android devices with iOS support on the way.
Though it initially started out with support for only three coins, ETH, BTC and ETC, it has gradually expanded its offering to cover other coins including TRX.
Users of this wallet retain full custody of their private keys. In addition to having a built-in exchange, it also supports credit card purchases.
Follow these steps to create your own Guarda TRON wallet:
Step 1: Create a Guarda Wallet
Go to Guarda.co and click "Create a Wallet" and then on the welcome screen, select "Create New Wallet."
Backup your wallet so that you can restore your account and the funds in it if you ever lose access to it.
Step 2: Access your TRON wallet
Once you open your Guarda account, your TRX wallet will already be active. Open the wallet to find your address and start sending and receiving TRX coins.
Best TRON Wallets in Your Country
UKCanada & USAustralia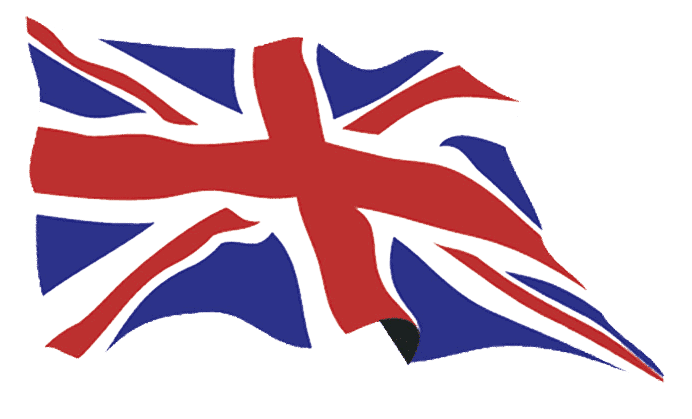 Though there are lots of solid TRON wallet options for UK residents, our top pick is Coinbase.
Unlike most other wallets which operate in the region, Coinbase is licensed and secure.
This in itself makes it one of the safest wallet options as it is subject to strict scrutiny from the relevant authorities to ensure compliance.
At the moment, users have plenty of options when trading both cryptocurrencies and CFDs on the platform.
Another point in its favour is that in its years of existence, it has garnered lots of experience, enhancing reliability and other positive features.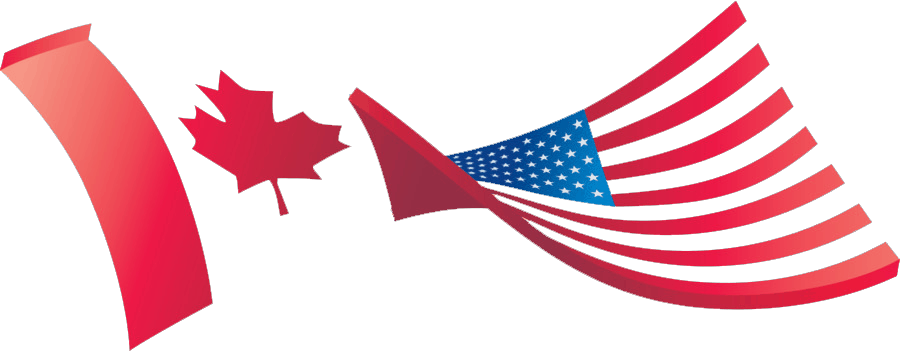 Coinbase users based in the USA can use their service to buy and store cryptocurrency, with the security that the company is licensed.
In Australia and New Zealand, Binance is one of the most popular wallet service providers. Though it is a reliable choice, we would not recommend the use of hit exchange wallets for long-term storage of your DOGE.
It is safer to opt for cold storage facilities when storing your coins for an extended period. But you can leave a sufficient amount of coins on the hot wallet for trading purposes and possible purchases.
Differences Between Exchange, Hardware and Software Crypto Wallets
In order to choose the most suitable and secure wallet for your personal needs, let us examine the different types of wallets, their strengths and weaknesses: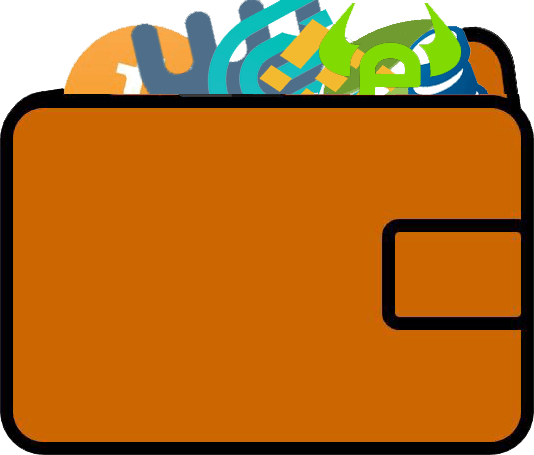 Exchange Wallets
TRON crypto exchange platforms usually provide wallets, giving users facilities for storing the TRX they purchase.
However, these facilities are only meant for short-term storage since they are vulnerable to hacking. You should never store your TRX for extended periods on these hot wallets.
Here are our favorite TRON exchange wallets:
Binance Wallet
Coinbase Wallet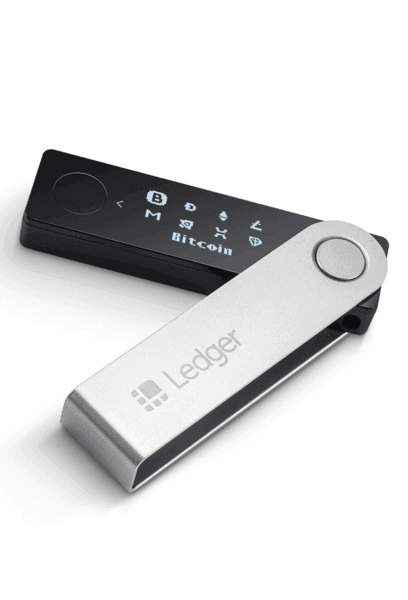 Hardware Wallets
TRON hardware wallets are cold storage options that offer tons more safety than their hot counterparts. One of the key factors contributing to their safety is the fact that they are almost always offline.
They might on occasion connect to the internet for funds transfers. But this only takes seconds or minutes. For as long as they remain offline, they offer matchless safety and are among the safest wallets.
Though there are many different hardware wallets to pick from for your TRX, always make sure that you only buy from authorized dealers to avoid getting a counterfeit.
Here are some good examples of TRON hardware wallets: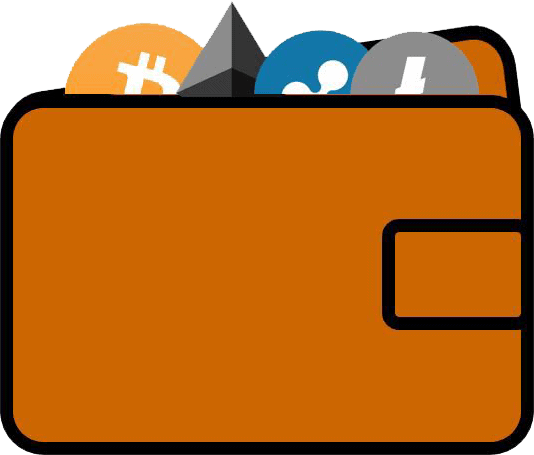 Software Wallets
TRON software wallets are basically apps that store TRX on your PC or mobile device. These have accessibility as their main advantage.
Though they are more secure than TRON exchange wallets, they are not as secure as hardware wallets. It is advisable to keep only a small portion of your TRX on these wallets for transaction purposes.
Here are some good examples of TRON software wallets:
Best TRON Wallet on Mobile
AppleAndroidApple x Android
Best TRON Wallet Apple

For Apple device users, one of the best wallets for TRON is Exodus. It is a highly versatile wallet with an intuitive interface and tons of features.
It has been around long enough to create a solid reputation and has a reliable track record.
Another great choice would be the Coinbase wallet which is licensed and thus more secure.
Best TRON Wallet Android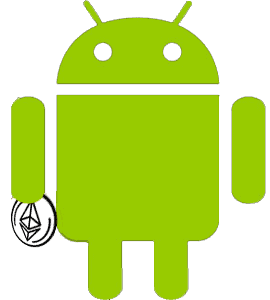 Our top recommendation for Android users is Guarda. Guarda has a simple and easy to use design as well as a reputable name in the industry.
There are hundreds of TRON wallets available on mobile devices. Most of them are not worth your consideration. Here are the things to consider when choosing Apple and Android crypto applications:
Apple
Only compatible with Apple apps
Many crypto apps are instantly banned by Apple due to T&C violations
Apps from anonymous publishers will not be accepted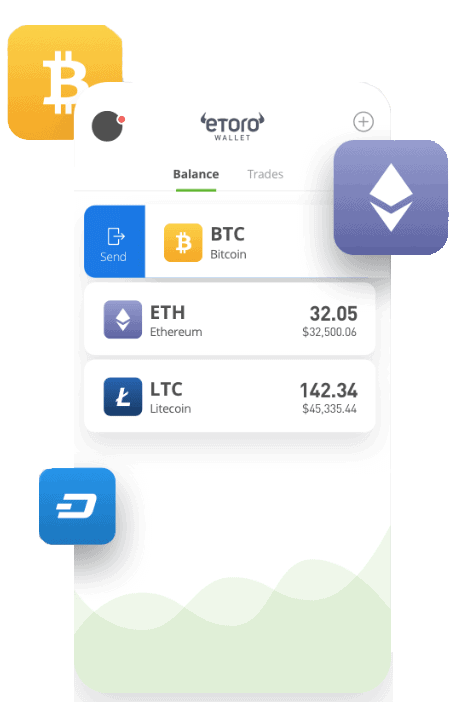 Android
Android is application-agnostic
All apps appear in the Play Store, even the scams
Android apps can mine certain cryptocurrencies
Admittedly, there are lots of viable alternatives when choosing a TRON wallet. Each of these comes with its strengths and weaknesses and could leave you confused.
Take your time and carry out the necessary research before settling for any of these options. An important resource that could help you find information on any wallet is online forums like Bitcoin Talk and Reddit.
On these forums, users give candid hands-on experiences with various services and providers and can be a trustworthy source of information. Find out how well the support service of any platform handles user problems and make the right choice.
Most importantly, double-check the security of any platform you entrust with your hard-earned crypto before committing to it. Use these tips to choose wisely and enjoy your crypto experience.
More Cryptocurrency Wallets
[wpsm_comparison_table id="39″ class=""]
Top-rated crypto platform for 2020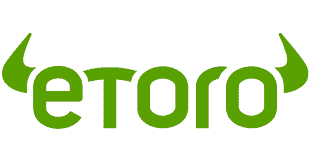 15+ coins supported
CySEC and FCA regulated
Buy, sell and trade crypto in 1 platform
Over 6 million users worldwide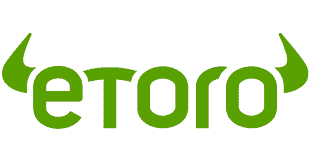 75% of retail investor accounts lose money when trading CFDs with this provider. Crypto assets are highly volatile unregulated investment products. No EU investor protection.
FAQs