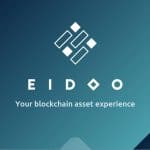 Eidoo wallet is a multi-currency wallet with a focus on versatility. It supports Bitcoin, Ethereum, ERC20 and ERC223 tokens. A Swiss company owned by Natale Ferrara founded it in 2017. Upon examining its features more closely, we have established that it is not the safest crypto wallet in the market. Therefore, we would not recommend it. If you would like to know why we are not recommending Eidoo wallet and how you can find the safest wallet for your cryptocurrencies, read more below.
Top-rated crypto platform for 2020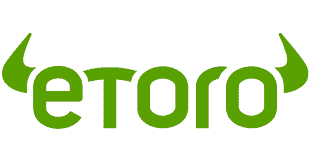 15+ coins supported
CySEC and FCA regulated
Buy, sell and trade crypto in 1 platform
Over 6 million users worldwide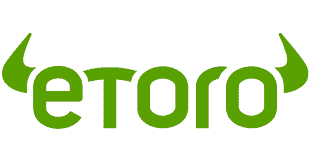 75% of retail investor accounts lose money when trading CFDs with this provider. Crypto assets are highly volatile unregulated investment products. No EU investor protection.
Is the Eidoo Wallet Recommended?
Even though Eidoo wallet is chock full of great features, we would not recommend it. The main omission in its offering is regulatory compliance. In the uncertain cryptocurrency industry, few wallet service providers have taken steps to comply with regulations. The eToro wallet (take a look at our eToro review here) is one such platform, which operates in compliance with regulatory oversight in multiple jurisdiction. This offers its users matchless security unlike unregulated wallets like Eidoo and many others.
What is Eidoo Wallet?
First things first, what is Eidoo wallet? Eidoo wallet is a multi-crypto wallet that supports Bitcoin, Ethereum, ERC20 and ERC223 tokens. Eidoo, which was formed in 2017, is a Swiss company whose founder is known as Natale Ferrara.
The wallet initially launched in the second quarter of 2018 as a Bitcoin only wallet. But in 2019, it expanded its offering to support more coins. It makes use of a single 12-word backup passphrase to secure user funds with the private key Eidoo wallet encrypted on-device. Additionally, it features exchange services for its users.
Eidoo wallet compatibility
Eidoo wallet is compatible with the following operating systems:
On Portable Devices:
On PCs (Beta Version):
What wallet type is Eidoo?
Multi-currency
Hierarchical Deterministic
What cryptocurrencies does the Eidoo wallet support?
Bitcoin
Ethereum
USD Coin
Maker
True USD
Omise Go
Holo
Zilliqa
0x
ChainLink
Augur
Oyster Pearl
Pundi X
Gemini Dollar
Monaco
Revain
Dai
IOS Token
Populous
Status
Hive
OneRoot Network
Enigma
Endor Protocol
Eidoo
iExec RLC
Mithril
Kyber Network
Dragonchain
Storj
INS Ecosystem
Golem
ODEM
Aurora
Enigma
Insight Chain
Huobi Token
Oyster
Loopring
Mixin
WaltonChain
CoinDash
Simple Token
Linkey
Decentraland
Statis EURS
ARBITRAGE
com Chain
Nexo
WAX
DigixDAO
Bancor
Cube
WaBi
Token Club
Genesis Vision
Maximine Coin
Lock Chain
Substratum
Nectar
C20
SportyFi
Dent
Power Ledger
Veritaseum
MobileGo
Everus
Aelf
Centrality
Polymath Network
TenX
Loom Network
QASH
Digitex Futures
Dentacoin
QuarkChain
Credo
Gold Bits Coin
SingularityNET
Quant
Kin
EnjinCoin
Fun Fair
Cindicator
Bibox Token
Storm
Telcoin
EvenCoin
SIRIN Labs Token
TrueChain
Odyssey
Own
Edgeless
Ethos
What fees does Eidoo wallet have?
Eidoo wallet fees are limited to the network fees applicable to the blockchain of the crypto you transact in. Otherwise, the wallet does not charge its users any operating fees.
How to open your Eidoo Wallet account
Step 1: Download and install the application on your PC or mobile device
Step 2: Tap "Create New Wallet"
Step 3: Agree to the terms of service and then set a password for your wallet
Step 4: Write down the 12-word passphrase and store it in a secure place
Step 5: Enter the 12 words to back up your wallet
That is how to open a wallet on Eidoo.
How do I add cryptocurrencies to Eidoo Wallet?
Before you can start using the wallet, you need to know how to add currency to Eidoo wallet. Here's how:
Step 1: Launch your app and find your Eidoo wallet address.
You can find the address by clicking on the QR code icon on the top right side of the screen.
Step 2: Copy the address and paste it onto another wallet in the recipient address box
Step 3: Enter the amount to transfer and hit "Send"
How to send payments on Eidoo wallet?
Here is all you need to know about how to send payments on Eidoo:
Step 1: Select the token you want to send from the list on your app
Step 2: Click "Transfer"
Step 3: Paste the receiving wallet address in the "To" box or scan their QR code
Step 4: Enter the amount you want to send
Step 5: If you want to adjust the priority of your transaction, tap "Advanced" and set the gas limit
Step 6: Hit "Send"
How do I receive payments on Eidoo wallet?
You can also receive payments on Eidoo wallet by completing the following steps:
Step 1: On your app, click on the QR code on the top right side of the screen and copy your wallet address
Step 2: Send the address to your counterparty and wait for the transaction to reflect in your account
How safe is Eidoo Wallet?
By virtue of a number of Eidoo safety measures, users can secure their funds with ease. Let us take a look at some of these measures:
HD Algorithm
Eidoo wallet is built on the basis of a Hierarchical Deterministic algorithm. Fundamentally, this means that the wallet generates a new address for every transaction. Though used Eidoo wallet addresses remain valid, it is advisable to make use of the new addresses it automatically generates.
This feature makes it difficult to track funds and transactions to your wallet address. As such, it offers a measure of privacy and security from malicious actors.
12-word Backup Passphrase
When you set up your wallet it automatically generates a 12-word seed phrase for backup. With this phrase, even if you lost your device or it got damaged, your funds remain secure. You can easily install the wallet on a new device and use the passphrase to regenerate the wallet. Doing so will restore your wallet and all funds.
Permanent Control of Private Keys in Users' Hands
Eidoo does not retain custody of users' private keys. How is this a security measure? In a situation where the company's servers get hacked, attackers would not have access to user funds. This is because every user keeps their private keys on their device and not on company servers.
Though from the above safety provisions Eidoo appears to be safe, it is still not the safest wallet available. As mentioned at the onset, the wallet is not regulated. As such, it has not complied with the stringent requirements for user protection outlined by various regulators.
What makes eToro unique in this respect is the fact that wherever the platform offers it services, it seeks regulatory compliance. It is therefore currently regulated by at least four authorities in different jurisdictions. These include:
Cyprus Securities and Exchange Commission (CySEC) Cyprus
Financial Conduct Authority (FCA) UK
Markets in Financial Instruments Directive (MiFID) Europe
Financial Crimes Enforcement Network (FinCEN) US
Australian Securities and Investments Commission (ASIC) Australia
Eidoo Wallet Pros and Cons
Let us now consider Eidoo wallet pros and cons:
Pros:
Easy to use
Multiple cryptocurrency support
Automatically identifies new tokens and does not need user to keep adding them one by one
Exchange feature integrated in wallet
Does not store user private keys
Cons:
Desktop support is still in Beta version
Not regulated
Relatively new to the crypto market and yet to prove itself
Some features still under development
Not as secure as a hardware wallet
Accessible on few platforms
Eidoo wallet vs. other wallets – how does it compare?
Eidoo wallet vs. eToro
eToro is definitely a reliable wallet compared to Eidoo. Eidoo is also not very easy to use as opposed to eToro, which has a user friendly interface and is particularly suitable for beginners. Other than that, eToro offers trading services as well as cryptocurrency storage services. It also has a copy trading option to help beginner traders.
eToro is also known as a very safe platform to store cryptocurrencies on. It has never been attacked by hackers, and that is probably thanks to the security measures it has in place, such as the 2 factor authentication, encryption and so on.
Eidoo wallet vs. Atomic wallet
Both Eidoo and Atomic offer support for Atomic swaps. However, the two differ in that the former only supports swaps for ETH and ERC20 tokens. The latter supports swaps between Bitcoin, QTUM and Litecoin.
While Eidoo is a mobile and desktop wallet, Atomic is desktop-based. This limits access to its services, especially for users who are constantly on the go.
Eidoo wallet vs. Cryptonator
Cryptonator beats Eidoo in terms of the number of platforms that support its wallet. It is accessible on desktop, mobile devices and on the web. Eidoo is only accessible on mobile with desktop use still in Beta version.
Cryptonator is a hot wallet, which makes it more vulnerable to attacks. Eidoo is comparatively more secure as it allows users to store their own private keys.
Conclusion
Based on the comparison, it is clear that eToro has distinct advantages over Eidoo as well as other wallets. In addition to its versatility, it is also the only wallet on the list that is regulated. This offers a measure of user protection that is absent on the other wallets.
Top-rated crypto platform for 2020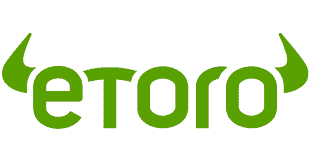 15+ coins supported
CySEC and FCA regulated
Buy, sell and trade crypto in 1 platform
Over 6 million users worldwide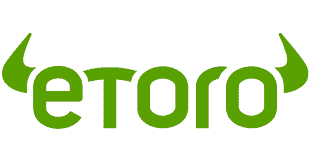 75% of retail investor accounts lose money when trading CFDs with this provider. Crypto assets are highly volatile unregulated investment products. No EU investor protection.
FAQs
Can I use the same passphrase from another crypto wallet on the Eidoo wallet?
No. Due to different derivation paths, at present it is not possible to use a non-Eidoo wallet passphrase to restore it on Eidoo. However, you can import your Eidoo passphrase on another wallet so long as it allows for manual insertion of derivation path.
Why does my Bitcoin address change whenever I receive a new transaction?
Eidoo is a HD (Hierarchical Deterministic) wallet, which means that it automatically generates a new address for every transaction. This feature enhances privacy making it difficult for any third party to track your address and funds.
Can I cancel a transaction from the wallet?
Depending on the status of a transaction, you might be able to cancel it. Transactions set as Confirmed cannot be reversed but those that are not yet confirmed can. Go to Settings and click on Reset Nonce. After doing this, you will need to execute a fresh transaction so as to cancel the previous one. If you have no transaction in mind, you can do a Null transaction. This means sending yourself a zero value of the currency in question.