Ethereum is one of the most exciting cryptocurrencies being traded today. Building on the foundation that Bitcoin laid, Ethereum has far more capabilities than BTC. Whether its smart contracts, decentralized computing, autonomous organizations, or Crypto Kitties, Ethereum stands apart from the imitators and competition.
[no_toc]
To use Ethereum, you'll need an Ethereum wallet. This software gives an Ethereum owner exclusive access to their coins and buy Ethereum coins. There are tons of options for Ethereum wallets today. We'll explain exactly what Ethereum wallets are, then narrow down the possibilities so that you can choose the perfect Ethereum wallet for your specific needs.
Top-rated crypto platform for 2020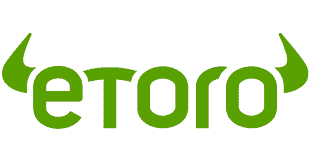 15+ coins supported
CySEC and FCA regulated
Buy, sell and trade crypto in 1 platform
Over 6 million users worldwide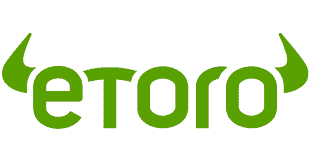 75% of retail investor accounts lose money when trading CFDs with this provider. Crypto assets are highly volatile unregulated investment products. No EU investor protection.
What is an Ethereum Wallet?
What is an Ethereum Wallet?
Ethereum is a kind of digital currency. Just like any other kind of computer data, it has to be stored somewhere. Just as you store paper money in a wallet, Ethereum gets stored in a "digital wallet" – a piece of software for Ethereum storage and safety. Ethereum Wallets should not be confused with trading platforms and auto trading robots like Bitcoin Code and Immediate Edge, which are designed for trading and not for storage.
Everyone who owns Ethereum uses a digital Ethereum wallet to keep track of it. Cryptocurrency wallets can be used to:
Send Cryptocurrencies
Receive Cryptocurrencies
Trade Cryptocurrencies
Spend Cryptocurrencies
Withdraw Cryptocurrencies
Each Ethereum and cryptocurrency uses blockchain technology to complete transactions. However, crypto wallets cannot:
Send ETH to any non-ETH crypto address
Share user information with 3rd parties (not recommended)
Withdraw or access bank funds (only Bitcoin ATM)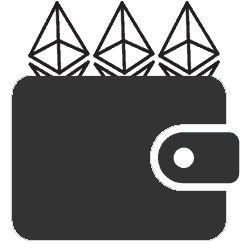 When you buy Ethereum, your personal coins are equipped with "private keys". These are secret codes that identify certain Ethereum coins as your personal property. No one can send or receive Ethereum without first accessing its keys. However, private keys are lengthy, alphanumeric codes. It's inconvenient for humans to keep track of them, so we created Ethereum wallet software to do it for us.
When Ethereum is sent to an Ethereum wallet that you control, its keys get stored within the wallet. Now you can see all of your Ethereum holdings in one place, and use it however you please.
Ethereum wallets can be stored on your computer or mobile, so that you can always access your coins. There are also hardware Ethereum wallets, which are small devices not connected to the internet. This prevents hacking and digital theft.
Etheruem wallets are also built into exchange websites, like Coinbase. These wallets are meant to provide temporary storage of Ethereum for people who just bought it. These wallets are also good for daily storage for coins meant for active trading.
Cryptocurrencies like Ethereum will always be their safest in a wallet you control, all the more so when stored on a device without an internet connection. Before you buy and store the cryptocurrency, you might want to check out where the Ethereum price stands right now.
How to Create an Ethereum Wallet
Binance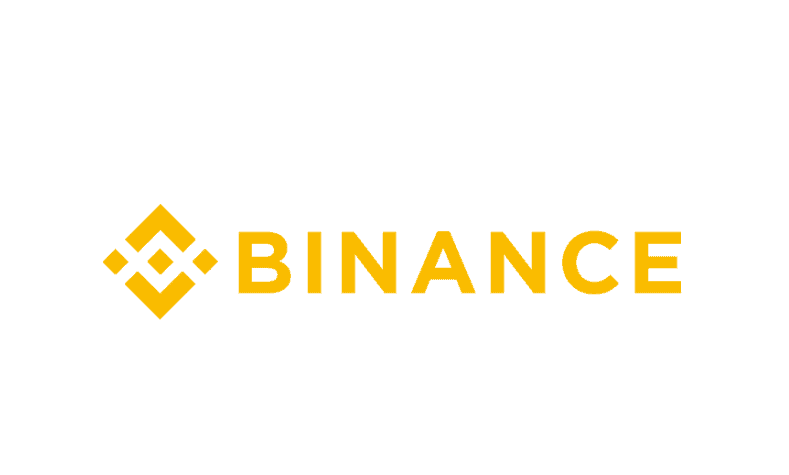 Binance is the most-used crypto trading exchange on the planet. If you use Ethereum in any capacity, you'll likely find yourself on Binance before long. We'll help you understand how to create a Binance account and use the Ethereum exchange wallet.
Step 1 – Create Your Binance Account.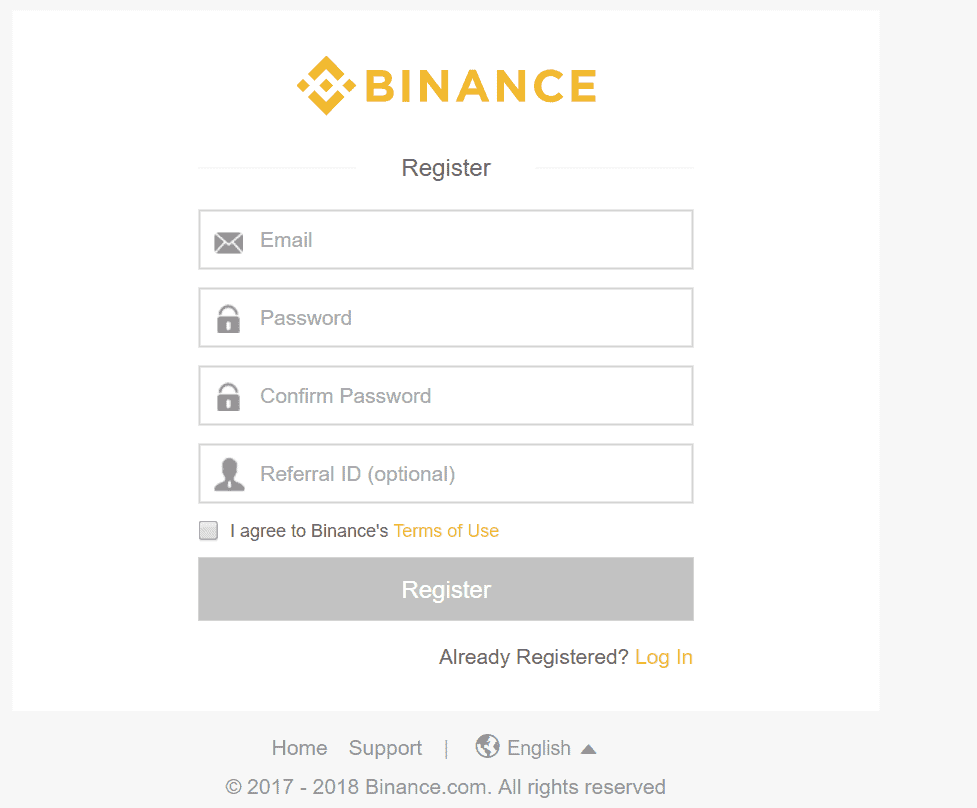 Complete the simple registration process at Binance.com, by giving your email address and a new password.
Click the link in the email Binance sends you.
You'll arrive in your new Binance account. Supply a little more info to unlock full site functionality, so you can trade Ethereum and use the Binance Ethereum exchange wallet.
Note: You can't buy Ethereum with fiat money (like USD) on Binance.
Step 2 – Go to "Funds" > "Balances"
This is the page that organizes all of your account's wallets.
Whenever you buy a cryptocurrency on Binance, your order will be delivered to one of these wallets. .
Wallets that have coins in them will appear at the top of the pile. You can send Ethereum to the Ethereum wallet address by clicking "deposit". Then you'll be able to trade Ethereum with all kinds of other assets on Binance.
Coinbase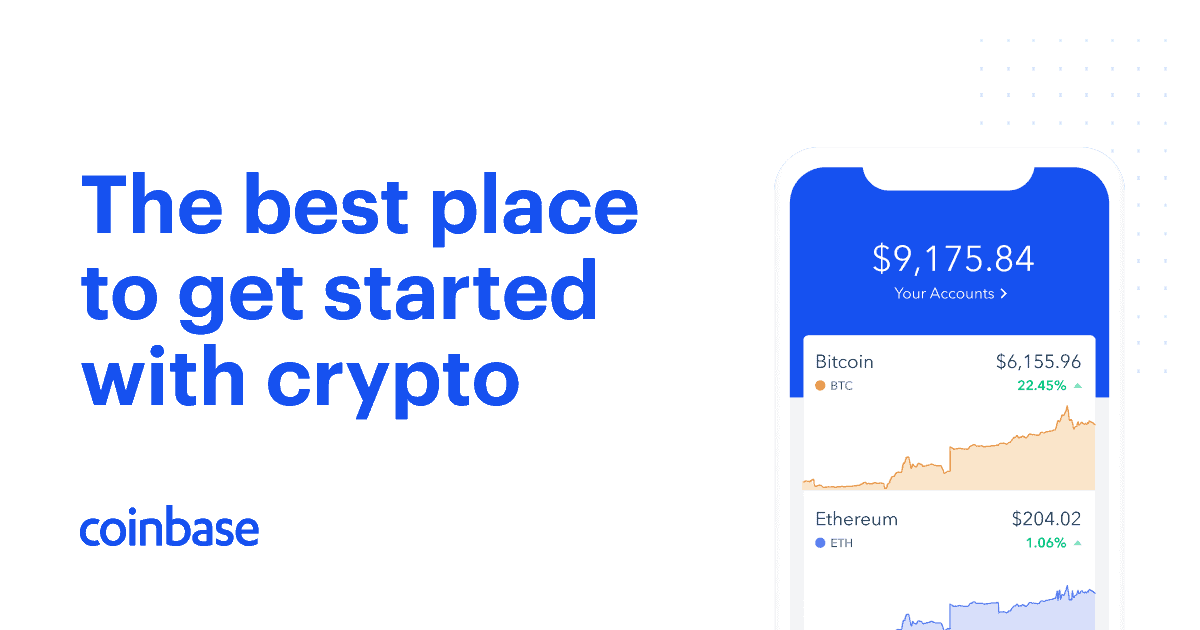 Coinbase is the place most people first buy Ethereum, because it's an exchange that allows you to use fiat money for purchases. New users can buy Ethereum with debit, credit card, or bank transfer. Creating a new Coinbase account is as easy as it gets. Here's how to do it yourself.
Step 1: Create Your Coinbase Account.
Sign up for an "Individual" account at Coinbase.com.
Provide your full name, email address, and choose a new password for this account.
Find the email sent to you by Coinbase, and click the link.
You'll be taken into your new Coinbase account.
Step 2: Find Your Ethereum Wallet.
Click "wallets" and you'll see your Ethereum wallet (along with wallets for the other coins sold on Coinbase).
When you click it, you should see a screen ike the one to the right.
Now you can send Ethereum to this wallet address. Ethereum you purchase on Coinbase will also be stored here, until you move it to an outside wallet for long term storage.
Exodus Wallet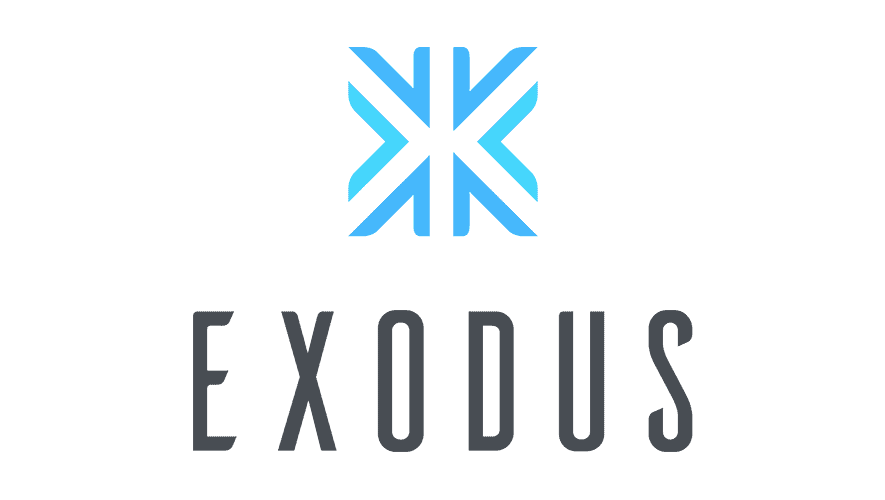 The Exodus wallet is a software wallet for your desktop. It stores Ethereum and tons of other cryptocurrencies. Simply download it and set it up, following the steps laid out below.
Step 1: Download Exodus.
Download the wallet at Exodus.io (Exodus is desktop only). Install it following the prompts it provides on your screen.
Step 2: Open Your Exodus Ethereum Wallet.
Exodus can hold hundreds of different cryptocurrencies, with more added all the time. To see the Ethereum wallet, simply click the "wallet" button on the left. There you'll see your Ethereum wallet. Click it, and you'll see your Ethereum wallet address, balance, and other info. .
Infinito Wallet

The Infinito Wallet is a multi-currency wallet for every crypto in your portfolio. It can hold Ethereum, Bitcoin, and many dozens more. We like Infinito's intuitive design and attractive appearance. Read on to find out how to get your own.
Step 1: Download Infinito Wallet
On Infinitowallet.io, click "download" as seen above. Select the file for the device of your choosing. Once the download is complete, install the file. Follow the prompts and open up Infinito.
Step 2: Go to the Ethereum Wallet already within Infinito
Your Ethereum wallet will already be active once you're inside the Infinito Wallet. Use it to send, receive, and store Ethereum for any purpose.
Blockchain.info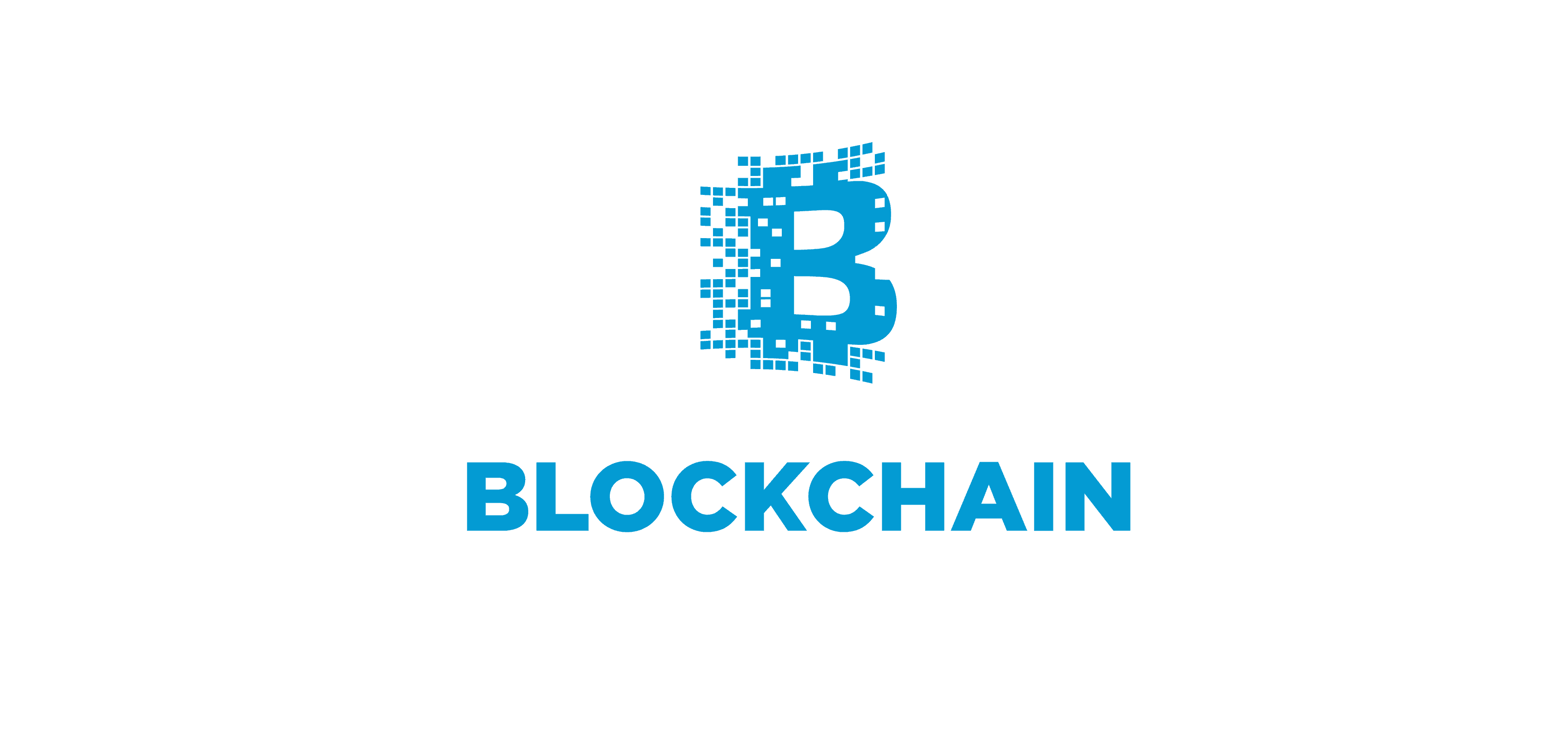 Blockchain.com (Formerly Blockchain.info, by which it is still more popularly known) is a simple multicurrency web wallet. You can create an account in no time, then enjoy safe access to Bitcoin/Ethereum and a couple of others anywhere in the world.
Step 1: Create a Blockchain.com Wallet
Navigate to Blockchain.com and create a new wallet. They'll ask for your email and a new password for the site. Then Blockchain.com will send you an email, and you must click the link therein.
Step 2: Find Your Ethereum Wallet Inside Blockchain.com.
Click "Wallet". This will make your Ethereum and Bitcoin wallets appear. Click on Ethereum to access your Ethereum address and account balance. This Bitcoin account will be accessible anywhere in the world, as long as you can get online and type in the correct email/password.
Best Ethereum Wallets in Your Country
UKCanada & USAustralia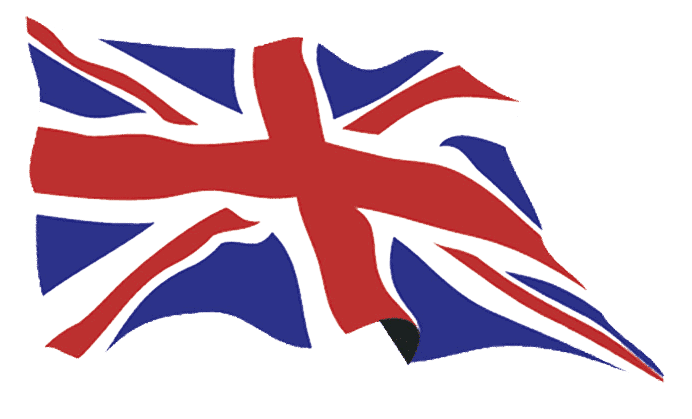 There are many great Ethereum wallets for residents of the UK, but for our favorite we're going to choose a platform that is well known: eToro.
The eToro platform can be used for buying, selling, sending, receiving, and storing Bitcoin, Ethereum, and many more coins.
eToro is a trusted platform, because it's regulated in the UK and around the world. Its long history gives it credibility over crypto startup competitors.
eToro may not be a new face, but it's a long-trusted company which offers a reliable service to all its customers. It's the oldest and best in this case, and gets our unqualified recommendation.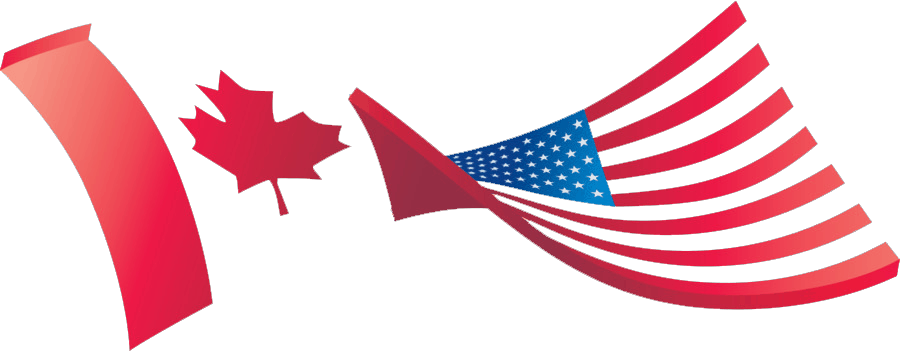 Coinbase wasn't available in North America for many years, but Coinbase has recently made inroads with American regulators and finally brings its fully licensed service to the United States and Canada.
This trusted investment service provider provides a truly excellent mobile wallet app, perfect for newcomers and experienced traders.
The Coinbase Wallet will be very useful to customers of other Coinbase applications, as it seamlessly integrates with the rest of Coinbase's services and products.
Binance is the most widely used Ethereum wallet solution in Australia and New Zealand.
We don't recommend any exchange wallet for long term storage, because exchanges are occasionally hacked. Fortunately, Binance has never been hacked, at least not yet.
Ethereum is a trading currency on Binance. That means you can trade it against any of dozens of other cryptocurrencies and tokens.
Binance is the hub of the worldwide crypto trading scene, and your Binance Ethereum wallet is your ticket to participate in the action.
Differences Between Exchange, Hardware and Software Crypto Wallets
If you're confused about the difference between Exchange Wallets, Hardware Wallets, and Software Wallets, here are some details on their unique characteristics.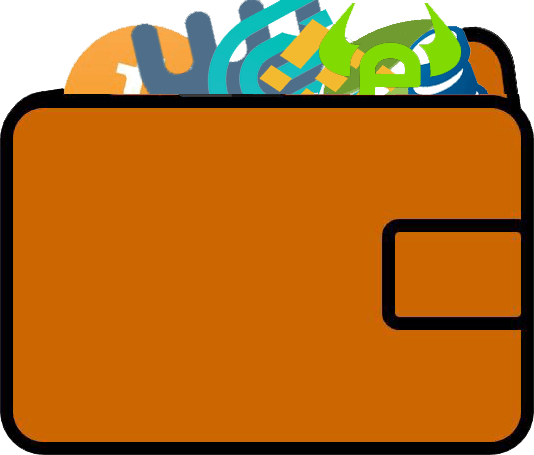 Exchange Wallets
Cryptocurrency exchanges provide wallets for their users, so they have a place to store new coins immediately following purchase.
Exchange wallets aren't built for long term storage, because crypto exchanges can be hacked, resulting in loss of user funds. Only rely on a wallet you control for long term storage.
Here are our favorite Exchange wallets:
Coinbase Wallet
Binance Wallet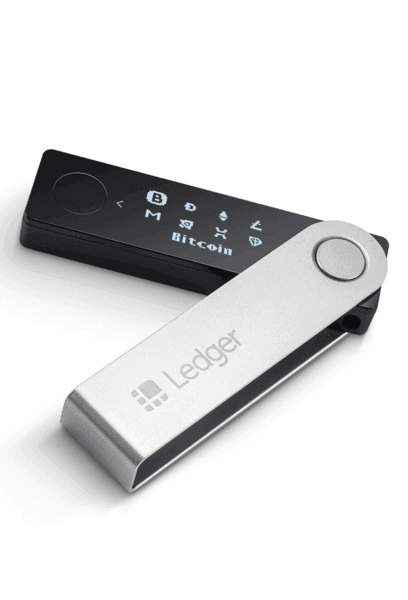 Hardware Wallets
The safest wallets are physical devices that aren't connected to the internet. Connect these devices once to load your funds, then disconnect them from the internet for hack-proof storage.
There are several hardware wallet manufacturers, all of them good. Only buy from licensed dealers, though, as counterfeit devices have been reported.
Here are some good examples of Hardware wallets:
Ledger Nano S
Trezor
KeepKey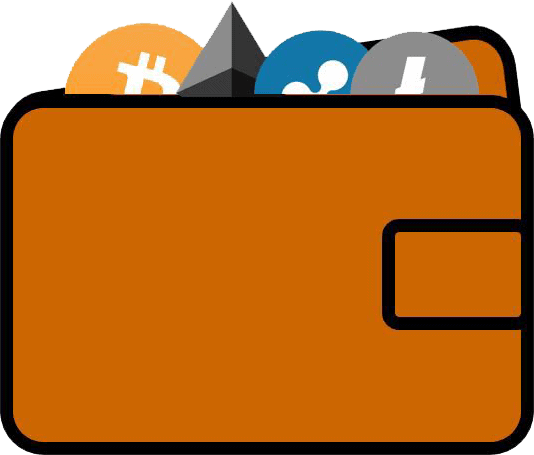 Software Wallets
Software wallets store Ethereum on your phone or computer.
These wallets are more secure than a wallet on an exchange, but they're still connected to the internet, so they're not as safe as hardware wallets. Still, this is the perfect option for storing cryptocurrency you plan to use in the day-to-day. Not a good solution for long term storage.
Here are some good examples of Software wallets:
MyEtherWallet
Infinito Wallet
MetaMask
Best Ethereum Wallet on Mobile
AppleAndroidApple x Android
Best Ethereum Wallet Apple

There are more secure Ethereum wallets than ones built for mobile, but none are more convenient.
With that in mind, the most useful and convenient option will be the blockchain.com Ethereum wallet.
Blockchain.info wallets are available anywhere your device is connected, and they're free.
The Coinbase wallet is another excellent option for Apple users, though if you're interested in more than just Ethereum, the Coinbase wallet supports only a handful of other cryptocurrencies.
Best Ethereum Wallet Android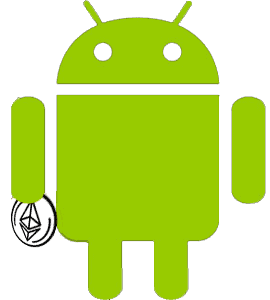 The Jaxx wallet is our favorite crypto wallet option for Android devices.
Regulated options like Coinbase would also be a good choice, but Jaxx may be the better and more versatile solution for new users.
Jaxx supports a whole bevy of altcoins, and Bitcoin is of course also included.
Jaxx even enables basic trading. If you want one Ethereum wallet for Android that can do just about everything, choose Jaxx.
There are hundreds of Ethereum wallets available on mobile devices. Most of them are not worth your consideration. Here are the things to consider when choosing Apple and Android crypto applications:
Apple
Only compatible with Apple apps
Many crypto apps are instantly banned by Apple due to T&C violations
Apps from anonymous publishers will not be accepted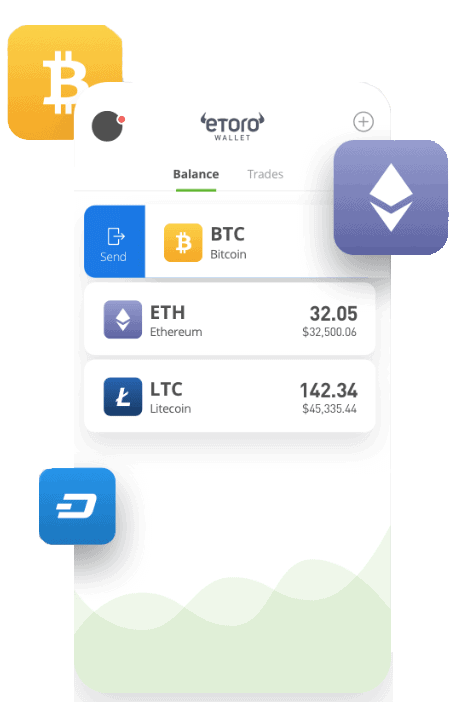 Android
Android is application-agnostic
All apps appear in the Play Store…even the scams
Android apps can mine certain cryptocurrencies
As you know by now, there are hundreds of Ethereum wallet options out there. When making your choice, always pick security and usability over other characteristics and features. When making your choice, read independent reviews and comments, using third party sources like BitcoinTalk Forum or Reddit. Protect your private keys and passwords, and you should never lose any Ethereum. Keep track of your wallets and you should have safe investments for many years to come.
More Cryptocurrency Wallets
[wpsm_comparison_table id="39″ class=""]
Top-rated crypto platform for 2020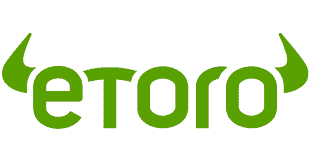 15+ coins supported
CySEC and FCA regulated
Buy, sell and trade crypto in 1 platform
Over 6 million users worldwide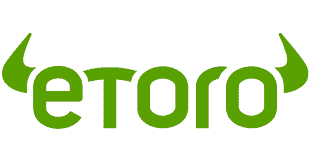 75% of retail investor accounts lose money when trading CFDs with this provider. Crypto assets are highly volatile unregulated investment products. No EU investor protection.
FAQs
Can I store all my cryptocurrencies in the same wallet?
Yes. Wallets like Exodus and Jaxx support hundreds of cryptocurrencies, especially the Ethereum-derived ERC20 assets. You can send any ERC20 asset to an Ethereum address, but otherwise never mix addresses. Only send BTC to BTC addresses, ETH to ETH addresses, etc. This way, you will never lose funds in a complex multi-currency wallet.
Can I send Ethereum to a Ripple or Bitcoin wallet address?
Never send one cryptocurrency to the address of another type of cryptocurrency. If you send Ethereum to a Bitcoin address, for example, your Ethereum is most likely lost forever. The only exception is when sending a coin that was created using a platform like Ethereum to an Ethereum address. These transactions will work. However, never take it for granted that any non-in-kind transaction will be successful. Do your own research, and otherwise stick to simple ETH > ETH transactions, and the like.
What is the best Way to keep my Ethereums safely stored?
For long term storage, keep your Ethereum in cold storage. 'Cold Storage' refers to any storage method that houses your Ethereum, without being connected to the internet. An Ethereum wallet might be stored on a non-internet-connected laptop. Hardware wallet solutions like the Ledger Nano S are also an option. Ethereum Paper Wallets are a perfectly secure, and free, offline cold storage solution as well.