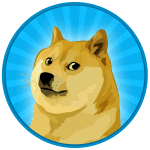 MultiDoge wallet is an easy-to-use Dogecoin wallet with an intuitive user interface and a host of other friendly features. The design makes it suitable for small scale merchants who wish to use Dogecoin as a payment means.
However, it is not the safest wallet for your crypto transactions and payments. Thus, we would not recommend it.
Check out the review below to get more details about it and how you can find a safer crypto wallet.
Top-rated crypto platform for 2020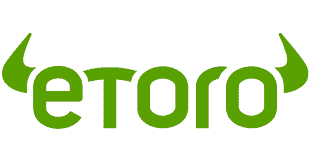 15+ coins supported
CySEC and FCA regulated
Buy, sell and trade crypto in 1 platform
Over 6 million users worldwide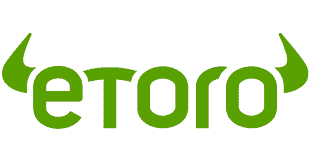 75% of retail investor accounts lose money when trading CFDs with this provider. Crypto assets are highly volatile unregulated investment products. No EU investor protection.
Is the MultiDoge Wallet Recommended?
MultiDoge wallet has lots of merits and strong points in its favor. But we would not recommend it as the best or safest option. In spite of having taken significant steps to secure user funds, the wallet is not regulated. This increases the risk potential associated with the wallet. That is why we recommend the eToro wallet instead. It is safe, user-friendly and supports a good selection of cryptocurrencies.
What is MultiDoge Wallet?
What is MultiDoge wallet? MultiDoge wallet is a desktop client for Dogecoin, ported from the Bitcoin client, MultiBit. Its app is based on Dogecoin, which in turn was ported from BitcoinJ. This essentially means that the developers behind the project transferred the code from the said sources and made it compatible with Doge.
It is an open source project maintained by developers Max K (Langerhans) from Germany and Evan Kaloudis from New York, both part of the Dogecoin development team. The wallet's user interface was designed by Matt Graham, from the US and it was launched in 2014.
MultiDoge Wallet Compatibility
MultiDoge wallet is compatible with desktop operating systems including:
What wallet type is MultiDoge?
Sofware
Desktop client
Open source
What cryptocurrencies does the MultiDoge wallet support?
What fees does MultiDoge wallet have?
There are no MultiDoge wallet fees for transacting on the platform. But users have to pay network (miner's) fees, which facilitate transaction confirmation.
How to open your MultiDoge Wallet account
It's very easy to open your MultiDoge wallet.
Step 1: Go to the official site multidoge.org and initiate the download
On the top right side of the screen, click on the icon that corresponds to your operating system. That will initiate the download. Lastly, choose one between the light wallet and full wallet and an installation wizard will appear. For illustration purposes, choose the light client.
For illustration purposes, let's choose the light client.
Step 2: Find multidoge.exe in the installation folder and run it.
Unlike most other wallets, MultiDoge does not create a desktop shortcut at first
Step 3: Once installation is complete, open the wallet and click File>Add Password
Step 4: Create a password for your account and confirm it, then click "Add Password to Wallet"

After this step, you will see a notification that the private keys have been backed up using the password. Go to the directory location where it is, copy and paste your private key MultiDoge wallet to save it somewhere safer.
That is how to open a wallet on MultiDoge.
How do I add cryptocurrencies to MultiDoge Wallet?
If you are wondering how to add currency to MultiDoge wallet, here is how to do it:
Step 1: Find your MultiDoge wallet address by clicking the "Request" button on the top left side
Step 2: Copy your address by clicking on the Copy/Paste icon on the right side
Step 3: Paste it on an exchange or in another wallet where you have DOGE and transfer the desired amount to your MultiDoge wallet.
That is how to transfer Dogecoins to your MultiDoge wallet. We will not go into how to transfer Bitcoin into MultiDoge wallet, how to transfer Ripple into MultiDoge wallet or how to transfer Ethereum into MultiDoge wallet as it is a DOGE only wallet.
How to send payments on MultiDoge wallet?
Next, let us find out how to send payments on MultiDoge wallet:
Step 1: Launch your MultiDoge wallet and click "Trade"
Step 2: Select "Send Dogecoin"
Step 3: Type in your recipient's address, a label to describe the transaction and the amount you want to send
When you are done, click "Send"
How do I receive payments on MultiDoge wallet?
Here is how to receive payments on MultiDoge:
Step 1: Click on the "Request" tab
Step 2: You will see your address clearly labelled. Click on the Copy/Paste (paper) icon to copy the address
Step 3: Share the address with your counterparty and wait to receive funds in your account.
How safe is MultiDoge Wallet?
One of the most important considerations when choosing a crypto wallet is safety. Let us analyze MultiDoge safety features to determine whether it is the safest option for your DOGE coins.
Open Source Code
MultiDoge wallet is a project designed by multiple developers and open to contributions from the community. It features an open source design making it possible for anyone to view its code and carry out an audit.
Such transparent projects often have the advantage of getting bugs discovered in good time and fixed. The design also implies that the team behind it has no ulterior motives and is open to code review.
Lack of Security Features
Notably, MultiDoge wallet is lacking in a majority of security features that the cryptocurrency community considers almost mandatory. In spite of being a hot wallet, and therefore vulnerable to online attacks, it lacks two-factor authentication. It is also not a hierarchical deterministic or multi-signature wallet. Having open source code in itself is not sufficient protection for user funds.
Overall, it emerges that MultiDoge is not a secure wallet. In addition to all of the above omissions, it is also not regulated by any authorities.
MultiDoge Wallet Pros and Cons
Let us have a look at MultiDoge pros and cons:
Pros:
Users can choose between light client and full node wallet depending on their needs
Simple installation process
Available for multiple PC operating systems
Open source code
Official site explains in detail how to set up wallet
Cons:
Hot storage therefore more vulnerable to online attacks
Users do not control private keys
Limited security features
Only supports DOGE
Not regulated
Unsuitable for large Dogecoin transactions
Desktop app is not easily accessible on the go
MultiDoge Wallet vs. other wallets – how does it compare?
MultiDoge wallet vs. eToro
Compared to MultiDoge, eToro is very easy to use. Its sign up process is very simple and only takes a few minutes and the same goes for the interface. It is very intuitive and certainly suitable for all kinds of users. In terms of user friendliness, we consider it to be better than MultiDoge.
Another difference between MultiDoge and eToro is that the first one is unregulated whilst the second one is regulated. eToro is regulated by several agencies actually, including CySec, which is one of the most reliable regulatory agencies in the industry. In general, regulated platforms are more trustworthy than unregulated platforms because there are agencies monitoring how they operate. If you want ot learn more about this platform check out our eToro review.
MultiDoge wallet vs. DogeChain
MultiDoge and DogeChain are both storage solutions for Dogecoin. However, their most significant difference has to do with the way they store user funds. While the former is a desktop wallet, the latter is a web client. DogeChain is thus more vulnerable to malicious online attacks. MultiDoge on the other hand retains custody of its users' private keys and is therefore not completely safe either.
Both wallets only support a single cryptocurrency and both only offer storage services. But by virtue of being an online wallet, DogeChain is more accessible than MultiDoge. But overall, both wallets are quite basic and do not have any extra features apart from the obvious.
MultiDoge wallet vs. ArcBit
Both of these are software wallets, but while MultiDoge is a desktop wallet, ArcBit is accessible on both mobile and desktop platforms. The latter is therefore more accessible and convenient for users who want to transact on the go.
As already mentioned, MultiDoge lacks even the most basic security features. ArcBit on the other hand has a number of safety measures in place. These include a hierarchical deterministic algorithm and optional cold storage among other features. It is therefore significantly more secure than the former.
Top-rated crypto platform for 2020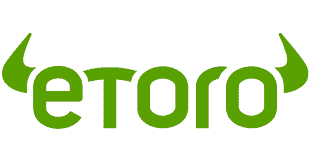 15+ coins supported
CySEC and FCA regulated
Buy, sell and trade crypto in 1 platform
Over 6 million users worldwide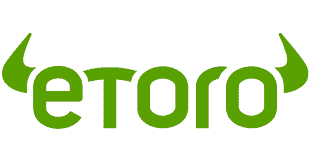 75% of retail investor accounts lose money when trading CFDs with this provider. Crypto assets are highly volatile unregulated investment products. No EU investor protection.
FAQs
My MultiDoge wallet froze; what should I do?
There could be a number of reasons causing a MultiDoge wallet to freeze. But one of the most common problems is a problem with the software. The best solution is to delete the app and reinstall it afresh since the latest updates could solve the problem in question.
Why does my wallet say "The wallet is busy?
Particularly on large wallets, some tasks could take long, for example, when changing your password, exporting or importing keys. But if you are working on the wallet, these will carry on in the background. If you however hover over a button that is disabled as a result of the background activity, you will get the above message.
Why have my DOGE coins not arrived in the wallet?
One of the reasons could be that the transaction never took place. Look for the transaction ID to confirm if it did. If it has an ID and appears on the Dogecoin blockchain, you might need to reset transactions. Click Wallets>Tools>Reset Blockchain and Transactions and allow the wallet to sync.