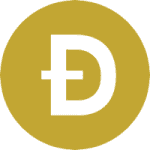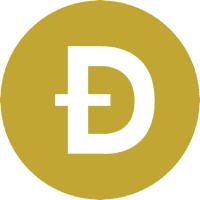 The DogeChain wallet is the official Dogecoin wallet. Ease of use and convenience are its core features. However, many users wonder whether its efforts to offer easy access and usability could come at a cost to other more important aspects as security.
In our DogeChain wallet review, we delved deeper into its features and determined that it is not the safest crypto wallet for Dogecoin holders. Thus, we would not recommend it.
If you are curious to know why we do not recommend it and how you can find a safer crypto wallet for your crypto assets, read more below.
Top-rated crypto platform for 2020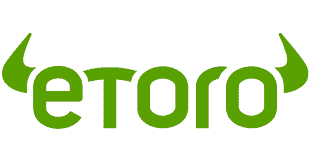 15+ coins supported
CySEC and FCA regulated
Buy, sell and trade crypto in 1 platform
Over 6 million users worldwide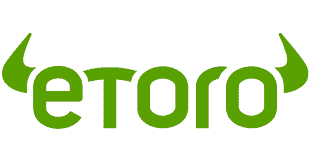 75% of retail investor accounts lose money when trading CFDs with this provider. Crypto assets are highly volatile unregulated investment products. No EU investor protection.
Is the DogeChain Wallet Recommended?
The DogeChain wallet is unique in many respects and has its strong points but we would not recommend it. Even though it takes into consideration the security of user funds, it fails in the fact that it is not a regulated wallet. There are very few regulated crypto wallets, such as the eToro wallet, and these offer distinct advantages in terms of security. Since security is among the top concerns for crypto users, we give such regulated platforms our full recommendation as you can see in our eToro review.
What is DogeChain Wallet?
DogeChain is an easy to use online crypto wallet designed specifically for Dogecoin. It is in fact the official Doge wallet developed using the Block.io software. Sporting a minimalist design, the wallet serves the most basic wallet functions and has an intuitive user interface.
The wallet came into existence in 2013, the creation of Glenn Marien but in 2014, Block.io from San Francisco acquired it. In 2015, Block.io joined Cointelegraph with the purpose of diversification.
DogeChain wallet compatibility
As a web wallet, DogeChain wallet is only compatible with web platforms.
What wallet type is DogeChain?
Online wallet
Server-side client
What cryptocurrencies does the DogeChain wallet support?
What fees does DogeChain wallet have?
There are no DogeChain wallet fees for transacting on the wallet. The only charges you will incur are network fees (miners' fees) which vary depending on network status.
How to open your DogeChain Wallet account
To get started, let us learn how to open DogeChain wallet:
Step 1: Head over to the official DogeChain site, DogeChain.info and click "Create wallet" on the right side of the screen
Go here https://my.dogechain.info/#/overview.
Step 2: On the page that appears, fill in your email address and password twice and once you are done, click "Create wallet" at the bottom of the page
That is everything you need to know on how to open a wallet on DogeChain. Note that you will need to back up your recovery phrase soon after opening the wallet. This is one of the most important steps as the recovery phrase will be necessary for recreating your wallet in case you ever lose access.
How do I add cryptocurrencies to DogeChain Wallet?
Next, we will look at how to add currency to DogeChain:
Step 1: Log in to your DogeChain wallet
Step 2: Click "Receive" to view your DogeChain wallet address
Step 3: Click on the address to copy it and then paste on an exchange or other wallets where you have DOGE and then add the funds to your wallet.
Since DogeChain only supports Dogecoin, we will not be looking at how to transfer Bitcoin to DogeChain wallet, how to transfer Ethereum to DogeChain wallet or how to transfer Ripple to DogeChain wallet.
How to send payments on DogeChain wallet?
After funding your wallet, you may want to find out how to send payments on DogeChain wallet. Here's how:
Step 1: Log in to your DogeChain wallet
Step 2: Click "Send"
Step 3: Select the address from which you are sending funds
Step 4: Enter the recipient's wallet address
Make sure to double check the wallet address of the recipient before pasting it.
Step 5: Enter the amount
Step 6: Confirm all details, enter your password and click "Send"
That's it! The recipient will receive the funds in a few minutes.
How do I receive payments on DogeChain wallet?
Receiving payments on DogeChain is as easy as adding funds to your account. Here is what you need to do:
Step 1: Log in to your DogeChain wallet
Step 2: Click "Receive" to view your DogeChain wallet address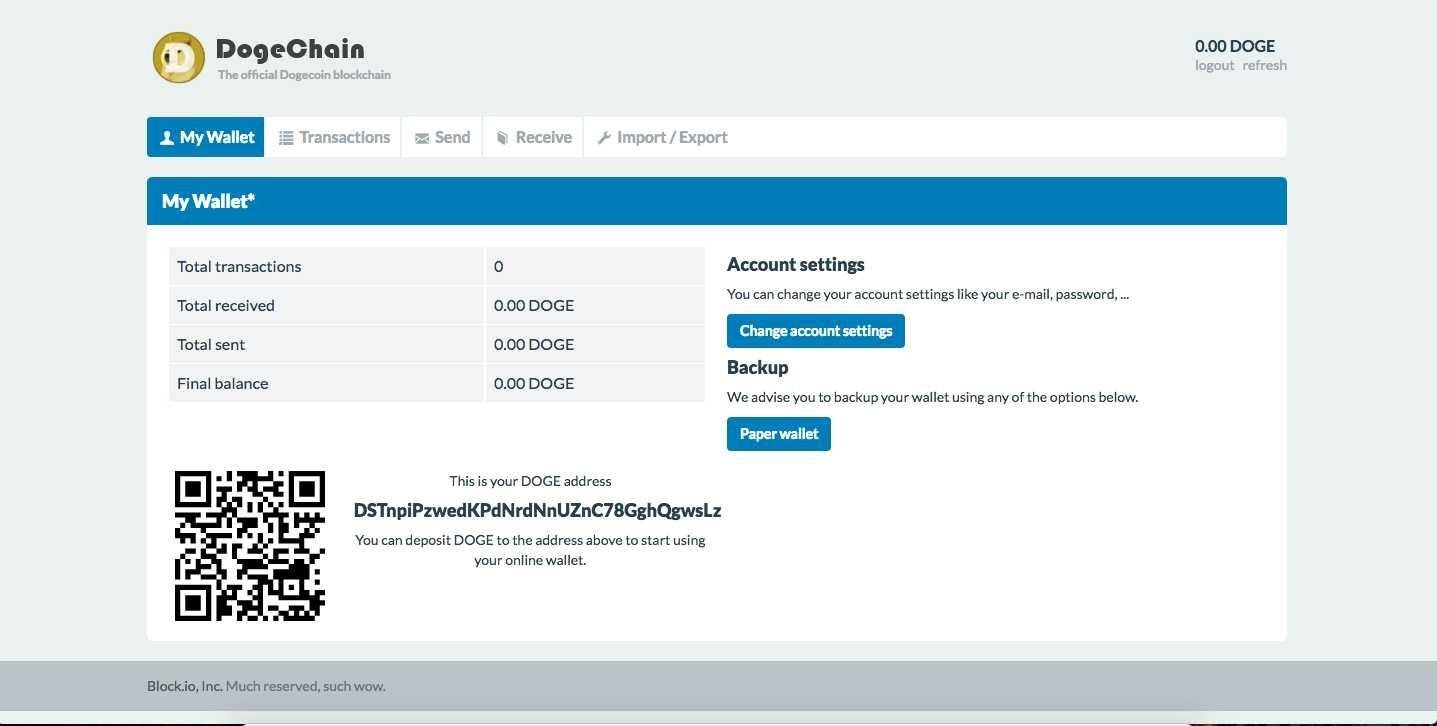 Step 3: Copy the address by clicking on it and send it to the person making a payment
Step 4: Wait for the funds to reflect in your account.
You can check on the transaction status on a block explorer such as SoChain.
How safe is DogeChain Wallet?
Let us analyze the key DogeChain safety features:
Encryption
All DogeChain wallet data is stored in encrypted form and can only be decrypted by means of a user password. This places the power in the hands of individual wallet users as the service provider does not have control over user funds.
Cloud Storage
DogeChain stores all the encrypted files corresponding to user wallet and account details on the cloud and not on servers. This means that even in the unlikely event that all their servers suddenly crashed, users would still have access to their funds.
From the above DogeChain safety features, it is clear that the service has not made security its main focus. Common security measures such as multi-signature control, hierarchical deterministic features and two-factor authentication are notably missing. At the same time, being an unregulated wallet increases the risk potential further.
A more secure alternative to DogeChain is eToro, which as mentioned earlier, is fully regulated in all countries where it operates.
DogeChain Wallet Pros and Cons
Consider the top Dogecoin pros and cons:
Pros:
It is the official Doge wallet
Has a user-friendly and intuitive interface
Encrypts all data using password
Cons:
Not regulated
Not hierarchical deterministic
Code not open source
No two-factor authentication
Only supports Dogecoin
Not much information about the wallet on the official website
Uses centralized servers
DogeChain Wallet vs. other wallets – how does it compare?
DogeChain wallet vs. eToro
Unfortunately, DogeChain does not support many coins. The only cryptocurrency it supports is DogeCoin, which is not even a very popular cryptocurrency. That is why we consider eToro to be a better option. It offers five different cryptocurrencies, including Bitcoin, Ethereum and other popular coins.
While eToro is known for being a safe platform that has never had hacking scandals, the same cannot be said for DogeChain. This may be due to the fact that eToro is a regulated platform, meaning that it has to have a range of security measures in place, such as the 2 factor authentication, which DogeChain does not have.
DogeChain wallet vs. Ethereum Mist
DogeChain wallet is quite easy to set up as it does not require any download. Users simply need to visit the official site and create an account by submitting their email and setting a password. Ethereum Mist, on the other hand, requires users to download the entire ETH blockchain which takes time and eats up storage space. Additionally, some aspects of the wallet require technical know-how.
Ethereum Mist wallet is not simply a storage solution. It also allows users to exchange and convert currencies thanks to its integration with ShapeShift. At the same time, you can buy ETH on the platform using BTC or fiat money. But DogeChain is not as versatile as it only supports coin storage and does not accept fiat transactions.
DogeChain wallet vs. Arcbit
ArcBit is one of the easiest wallets to use. It does not require users to sign up for an account or verify their personal information. Rather, all they have to do is download the wallet app and start using it.
Just like DogeChain, ArcBit is a single currency wallet. However, one differentiating feature is that ArcBit is available for download on desktop operating systems as well as on iOS and Android devices. Thus, it is more accessible than the former since you do not have to load a web browser to access it. It also incorporates all of the basic security features that characterize most crypto wallets. The wallet goes a step further to include optional cold storage, which is ultimately more secure than hot storage on DogeChain.
Conclusion
Taking a comparative look at these wallets, it is clear that each one offers different features to suit varying user preferences. Ultimately though, one wallet emerges as the most versatile option, suitable for a wide range of users and that is eToro. It has remarkable functionality and solid security frameworks to protect user funds.
Based on this analysis, eToro is one of the best crypto wallets out there. What makes it particularly outstanding is the fact that it is one of few regulated crypto wallets. As such, it is subject to more stringent performance standards than its unregulated counterparts. We give it our full recommendation.
Top-rated crypto platform for 2020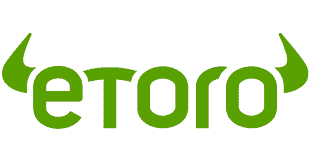 15+ coins supported
CySEC and FCA regulated
Buy, sell and trade crypto in 1 platform
Over 6 million users worldwide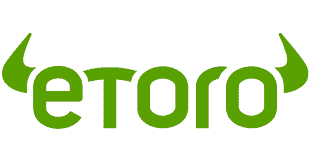 75% of retail investor accounts lose money when trading CFDs with this provider. Crypto assets are highly volatile unregulated investment products. No EU investor protection.
FAQs
How do I reset my DogeChain password?
During signup, DogeChain will request you to save a Secret Mnemonic phrase. Get this phrase and then go to Settings, enter the Mnemonic, and ignore the Secret PIN field, then enter your new Secret PIN. Confirm the PIN and then click Change Secret PIN. Doing so will generate a new Mnemonic; remember to write it down and store it safely.
I sent Dogecoins to a label. Are they lost?
If you sent the coins to a correct label that corresponds to your wallet address, they should show as available/pending on your wallet. In case they don't you might have sent them to the wrong address. To avoid this in future, never send coins to a label; always send them to your wallet address.