Litecoin is one of the oldest cryptocurrencies in the world, and it's still one of the most popular. Forked from Bitcoin in 2011, Litecoin has served as an experimental cryptocurrency, incorporating new technology variations on the original Bitcoin formula. Litecoin has millions of users around the world, and is a valuable cryptocurrency in its own right.
Like all cryptocurrencies, Litecoin must be stored in a digital wallet in order to be accessible to its owners. Litecoin wallets are pieces of software that make Litecoin ownership easy. There are many Litecoin wallet options, for computers, mobile devices, and even within special hardware products made just for this purpose. By the end of this guide, you'll be able to select, download, and use any of the best Litecoin wallets available in today's market. Before you do create a Litecoin wallet though, you may want to find out more about the Litecoin price predictions for the near future to see if you think it is worth it.
Top-rated crypto platform for 2020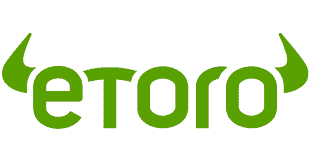 15+ coins supported
CySEC and FCA regulated
Buy, sell and trade crypto in 1 platform
Over 6 million users worldwide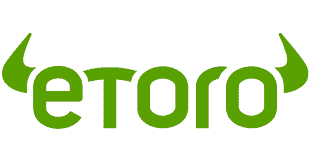 75% of retail investor accounts lose money when trading CFDs with this provider. Crypto assets are highly volatile unregulated investment products. No EU investor protection.
What is a Litecoin/Crypto Wallet?
What is a Litecoin/Crypto Wallet?
Because it's a digital product, Litecoin must be stored using special software. These storage apps are nicknamed "Litecoin Wallets", because they store this digital cash just like a leather wallet stores your physical currency notes. Litecoin wallets keep your LTC safe, and let you access, send, receive, and store your LTC for any amount of time.
Each Litecoin owner uses a piece of software to keep track of their Litecoin and cryptocurrencies. You can use your Litecoin/Crypto Wallet to:
Send Cryptocurrencies
Receive Cryptocurrencies
Trade Cryptocurrencies
Spend Cryptocurrencies
Withdraw Cryptocurrencies
Every cryptocurrency has its own blockchain and wallet products. You can't use your LTC/crypto wallet to:
Send LTC to a non-LTC address
Share your personal data with 3rd parties
Use fiat currency like USD (only Bitcoin ATM)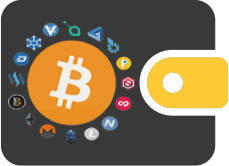 Litecoin wallets tie specific Litecoins to specific owners. Litecoin ownership is attributed using "Private Keys", which are transferred with specific Litecoins anytime they are bought or sold. Litecoin wallets manage your Private Keys, so you can always use your Litecoin without every having to think about your Keys.
A Litecoin wallet will show you how much Litecoin you have, as well as your Litecoin transaction history. Your Litecoin wallet will show your Litecoin address, to which you can send more Litecoin. You can send Litecoin from your Litecoin wallet, and store Litecoin indefinitely within it as well.
Litecoin wallets are digital applications. Some of them are made for computers, others for phones, while still others are operated from websites. Wallets can also be built into hardware devices used exclusively for this purpose.
Bitcoin wallets can live on your phone or computer, for everyday use of your personal funds. They can also exist in specialized hardware devices, safely disconnected from the internet.
In general, Litecoin wallets that are not connected to the internet are the safest, because these can't be hacked by internet fraudsters.
Best Litecoin and Crypto Wallet Providers
Binance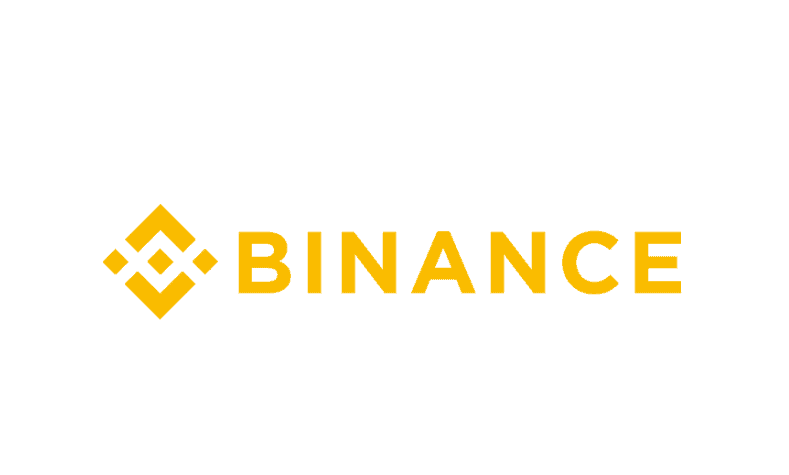 Binance is a massive cryptocurrency exchange that sells almost all popular cryptocurrencies and altcoins. Litecoin is one of the most-traded coins on this international exchange. You can buy Litecoin other places, but you might as well try Binance as it's one of the most fully featured exchanges, has never had a major hacking incident, and is intuitive for users all around the globe.
Step 1 – Create Your Binance Account.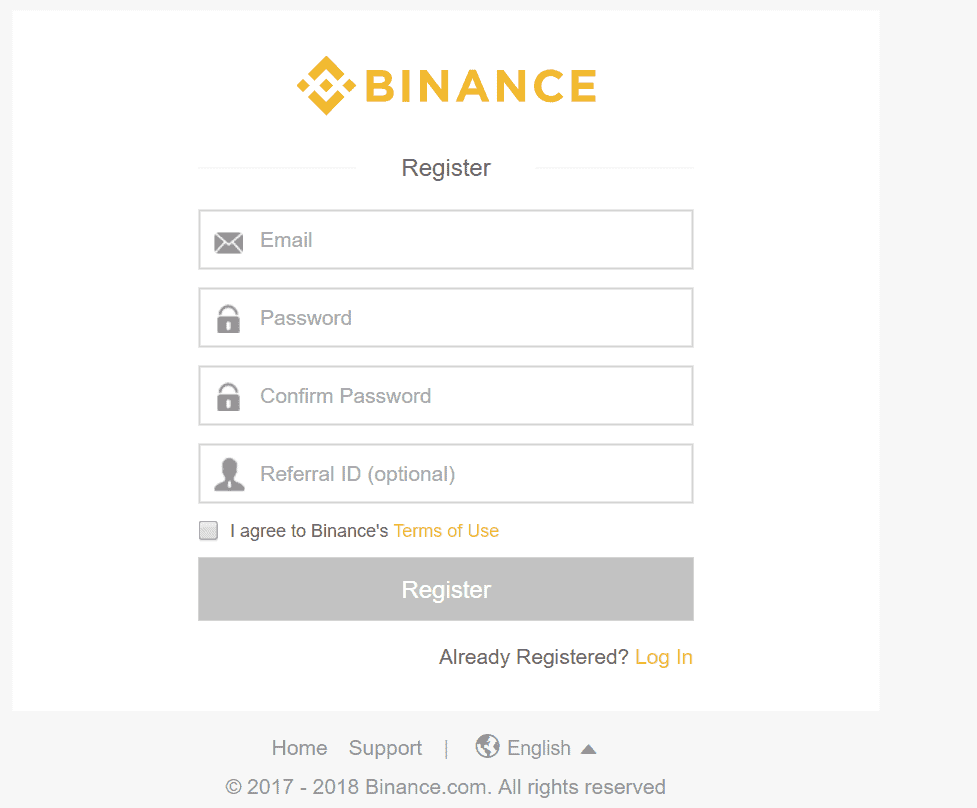 Register a new account at Binance.com. To begin this process, submit your email address and a new password for the site.
Go to the email Binance sends you and click the link inside.
Once you return to the Binance site, you'll need to give a little more info before all site functionality is unlocked. Then you'll be able to fund it with your Bitcoin account to trade with Litecoin.
Note: You can't buy Litecoin with fiat money on Binance.
Step 2 – Go to "Funds" > "Balances"
Binance has a bunch of wallets for you to use, one for every cryptocurrency it's possible to buy and store on the site.
Coins will appear in these wallets after you buy them.
You can also send crypto to any wallet in your account, by clicking "deposit" by the wallet you want to use. You'll see the wallet address once you make this selection. Only send crypto to a wallet made to store that type of coin, i.e. Litecoin to a Litecoin wallet address.
Coinbase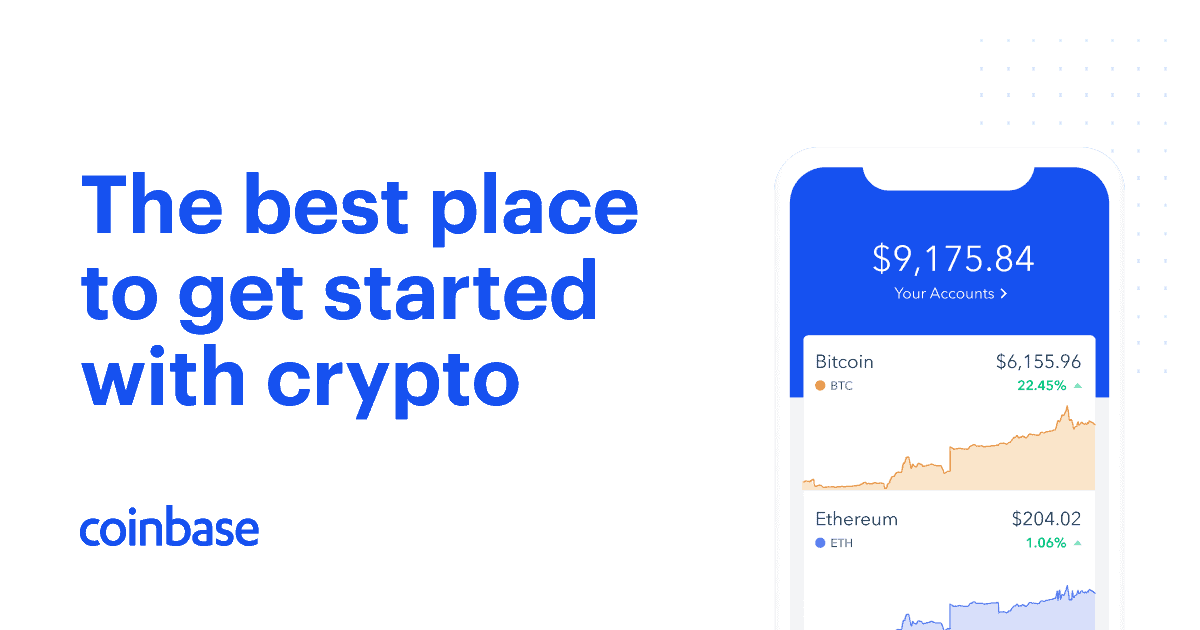 Many Litecoin investors buy their first LTC at Coinbase. Coinbase accepts fiat payments through bank transfers, debit cards, and credit cards. Making a Coinbase account is no more complicated than opening a Facebook account. Here's how to do it yourself.
Step 1: Create Your Coinbase Account.
Sign up for an Individual account on Coinbase.com.
Provide your full name, your email address, and a new password for this account.
Go to your email and click the link within the confirmation email just sent to you by Coinbase. This will lead you into your new Coinbase account.
Step 2: Find Your Litecoin Wallet.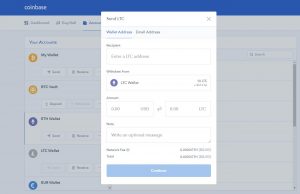 Click on "wallets" and you'll see your Litecoin wallet among the other Coinbase wallets.
Select it to see an options screen like the one on the right. .
Any Litecoin you buy on Coinbase will be stored here. You can also send Litecoin to this address. For more security, send Litecoin to an address stored on your personal device. Exchange wallets are not for long term storage.
Exodus Wallet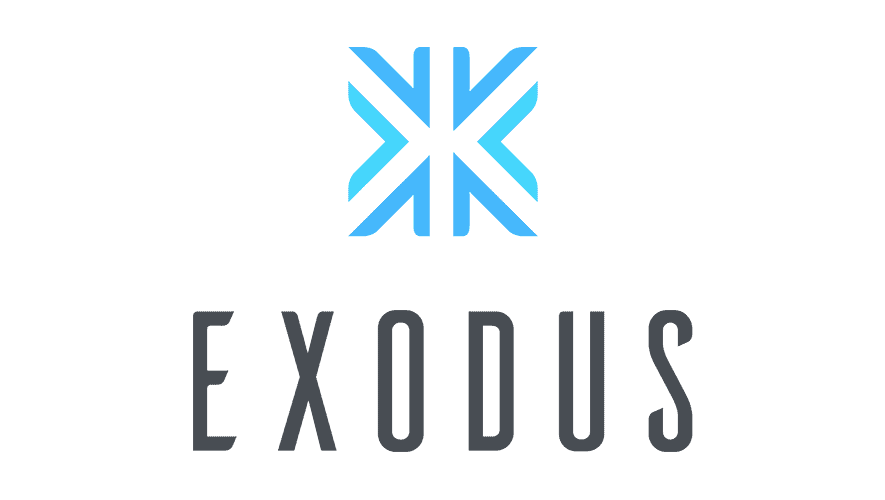 Exodus wallet is a simple but powerful cryptocurrency wallet that works with all kinds of altcoins, Litecoin included. Exodus only works for desktop computers. Think of it like a simple locked box you might use for keeping valuables in your home. Litecoin will be right at home with Exodus, and you can even trade your Litecoin within the Exodus platform.
Step 1: Download Exodus.
Download the Exodus Wallet made for your operating system at Exodus.io. Install it using the same steps you would for any computer application.
Step 2: Open Your Exodus Litecoin Wallet.
Click the "Wallet" tab on the left of the main Exodus page (like the one pictured above). Click the Litecoin wallet. This will show you your Litecoin balance, as well as your Litecoin address, to which you or others can send more Litecoin.
Infinito Wallet

Infinito Wallet is a multicurrency wallet, meant for easy management of a diverse portfolio of crypto assets. This all-in-one solution doesn't support everything yet, but does make a good home for Litecoin and a whole bunch of other altcoins.
Step 1: Download Infinito Wallet
Click "Download" on Infinitowallet.io. There are several different files for different devices and operating systems; select the right one for your device. Download the file and install it. Once installation is complete, open the app.
Step 2: Go to the Litecoin Wallet already within Infinito
You should quickly see your Litecoin wallet already active within your Infinito Wallet. It will contain your Litecoin wallet address, to which you can send any amount of Litecoin.
Differences Between Exchange, Hardware and Software Crypto Wallets
Exchange, Hardware, and Software wallets are all used for different purposes. Let's cover these in detail below.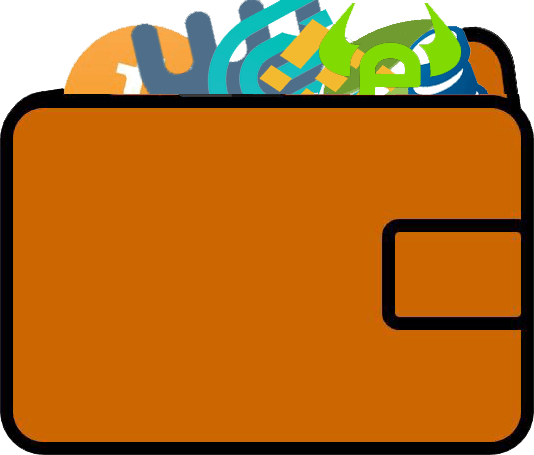 Exchange Wallets
Exchange wallets provide temporary storage of a cryptocurrency just after you buy it on an exchange. Exchange wallets aren't meant for long term storage, as they are targets for hackers. But they're a convenient place to find your crypto just after you buy it.
Here are some good examples of Exchange wallets:
Coinbase Wallet
Binance Wallet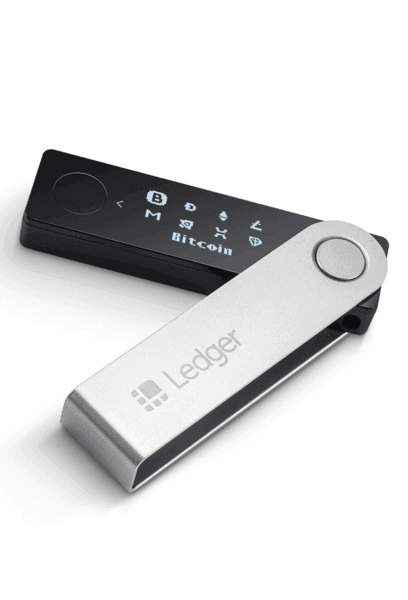 Hardware Wallets
Hardware wallets are physical products to which you can send your cryptocurrency. Once it has arrived, disconnect the device from the internet. The device will go on holding your crypto offline, where it cannot be hacked or stolen. Even if your hardware wallet is lost, you can buy a new one and input a code you received when you set up your first device. This will make all of our cryptocurrencies reappear on the new device.
Here are some good examples of Hardware wallets:
Ledger Nano S
Trezor
Bitcoin Paper Wallet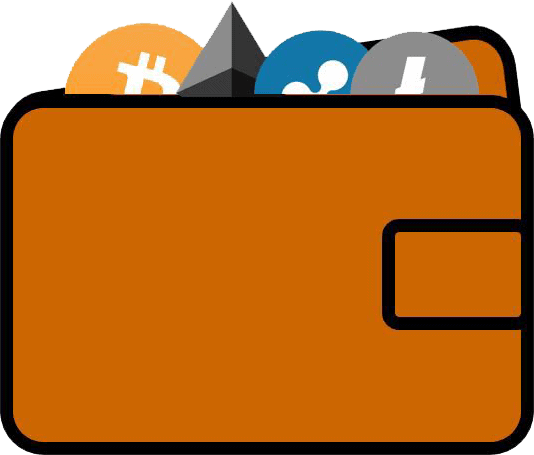 Software Wallets
Software wallets are applications that you download to your device. They can also be run by websites, which will allow you to access your cryptocurrency anywhere in the world you can access the internet.
Software wallets are not the most secure crypto wallet solution, but they are very convenient to use for trading and spending cryptocurrency, because they're always connected to the internet.
Here are some good examples of Software wallets:
Exodus Wallet
Jaxx Wallet
Bitcoin Core
Best Litecoin Wallet on Mobile
Apple
Tab title
Apple x Android
Best Litecoin Wallet Apple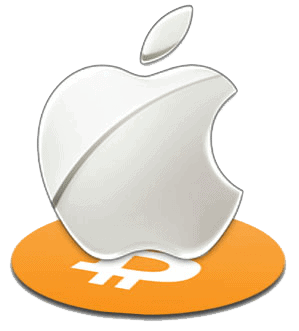 The Coinbase Wallet is the best Litecoin wallet solution available on Apple. Not only can Apple users store Litecoin as with any other wallet, they'll be able to integrate with Coinbase's other apps and crypto investment services.
Best Litecoin Wallet Android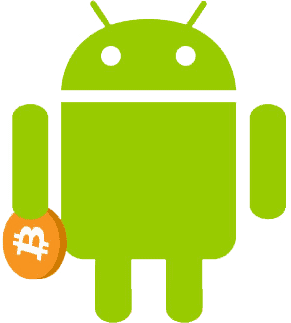 For Android users, Jaxx and Coinbase Wallet are probably the best Litecoin wallets available for the operating system.
With Jaxx, you've got a fully featured multicurrency wallet that'll even allow you to trade Litecoin and other cryptocurrencies.
With Coinbase Wallet, you've got the ability to safely store and buy Litecoin, with integration with other cryptocurrency products and services.
There are any other Litecoin wallets for mobile devices. You can find the main differences in Litecoin/Crypto Applications below:
Apple
Only works with applications made for its own software
Most Cryptocurrency apps and wallets are instantly banned on the Apple store due to violations of T&C
All app publishers need to be identified and cannot be anonymous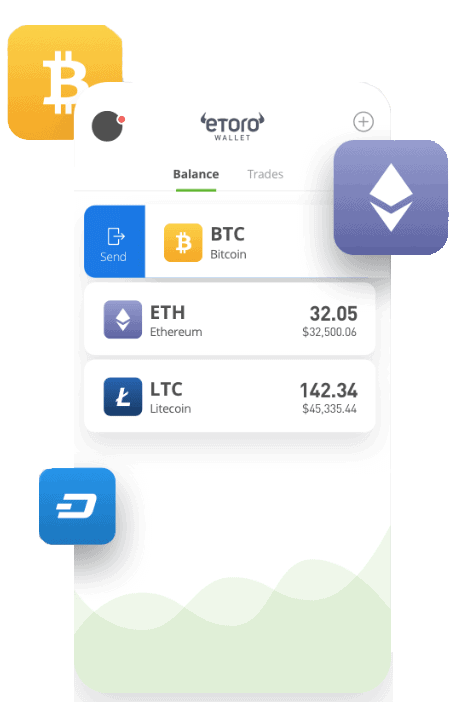 Android
You can run any application on Android
You will find any app on the Play store, even the ones that are scams
You can run crypto mining applications and scripts on your device
There are many dozens of crypto wallets that support Litecoin. Many of these wallets are perfectly fine, but we've tried to highlight the most feature-rich, intuitive, and secure options available for our readers.
If you want to consider a Litecoin wallet that we haven't covered here, make sure to choose a solution with verifiable high security standards, an intuitive user interface, and happy users who express unbiased reviews on third party forums.
Use your Litecoin wallets wisely and you'll be able to use this super-convenient digital currency, as well as store it for the long term investment we all believe it to be.
More Cryptocurrency Wallets
[wpsm_comparison_table id="39″ class=""]
Top-rated crypto platform for 2020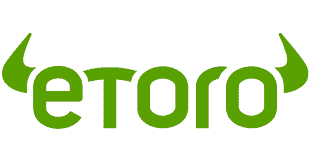 15+ coins supported
CySEC and FCA regulated
Buy, sell and trade crypto in 1 platform
Over 6 million users worldwide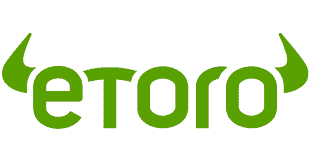 75% of retail investor accounts lose money when trading CFDs with this provider. Crypto assets are highly volatile unregulated investment products. No EU investor protection.
FAQs
Can I store all my cryptocurrencies in the same wallet?
Some cryptocurrency wallets support dozens of altcoins. These multicurrency wallets can support Litecoin and just about any other crypto in your porfolio, as long as it's not too new or obscure. There are also wallets built for one cryptocurrency in particular. This is fine too, as they may have features that only pertain to this altcoin. Having dozens of individual wallets can be very inconvenient, though, so a solid multicurrency will find a home with any cryptocurrency investor.
What is the best Way to keep my Cryptocurrencies safely stored?
Cryptocurrencies like Litecoin can be safely stored in 'cold storage' wallet options, like hardware and paper wallets. These are ways of storing your Private Keys offline, where they can't be observed or stolen by hackers. Cold Storage is perfect for large balances of cryptocurrencies like Litecoin, and/or those balances which you plan to store for months or years to come.