The launch of EOS mainnet officially marked its detachment from Ethereum, making it an independently-operated cryptocurrency. Even though the cryptocurrency just recently became independent, its value is still highly rated. In fact, it is still part of the top 10 biggest cryptocurrencies by market cap.
If you have EOS, it should be in your best interest to rigorously analyze and choose which EOS wallet you need to use, but we recommend checking out our EOS price page before doing that.
There are several wallets that can store numerous cryptocurrencies. However, not all these wallets support EOS, and not all of them are safe and convenient. The review below will inform you about which crypto wallets can offer you the best services.
Quick Search Box
 Quick Guide: Create a EOS Wallet in 5 Minutes
Create an account at eToro
Click "Deposit" to select a payment option
Place your first deposit ($250 recommended)
After payment processing, click "Overview"
To initiate an Open Trade, click the "Buy" button
Download the eToro app for your mobile device
Log into your account on the device
EOS will appear in your "Portfolio" now
Compare
To help you choose the most recommended EOS wallet, we have included a comparison section for the best EOS wallets out there. If you want to learn more about how to buy EOS and other cryptocurrencies, check out
this guide
.
What is an EOS Wallet?
What is an EOS Wallet?
EOS is a user-friendly and scalable blockchain platform launched with the development of the decentralized app as its principal aim. It was developed by Dan Larimer, the same developer of Steem and Bitshares. Since its inception, it had been operating as a version of Ethereum, but it detached itself from Ethereum and that was reflected by the announcement of its mainnet. Since then, it has continued to work towards its goal of providing a complete operating system for decentralized applications through the provision of services like cloud storage, server hosting and authentication.
Everyone who owns EOS uses a digital EOS wallet to keep track of it. Cryptocurrency wallets can be used to:
Send Cryptocurrencies
Receive Cryptocurrencies
Trade Cryptocurrencies
Spend Cryptocurrencies
Withdraw Cryptocurrencies
Each EOS and cryptocurrency uses blockchain technology to complete transactions. However, crypto wallets cannot:
Send EOS to any non-EOS crypto address
Share user information with 3rd parties (not recommended)
Withdraw or access bank funds (only Bitcoin ATM)
The platform has introduced a design which allows for vertical and horizontal scaling of decentralized applications (Dapps). Just like Ethereum, EOS wants to empower the impending blockchain economy.
If you would like to invest in EOS, you should first consider what EOS wallet to use. By having an EOS wallet, you can buy, sell, send, receive and store EOS securely.
The safety of your funds is a paramount concern and therefore, before making a choice, you should research thoroughly about the pros and cons of the EOS wallets available to you.
Compare EOS and Crypto Wallets
4,9/5


Buy Now

4,9/5


Buy Now

4,5/5


Buy Now

4,2/5


Buy Now

Payment Methods

PayPal
Credit/Debit Card
Wire Transfer
Neteller

Payment Methods

PayPal
Credit/Debit Card
Wire Transfer
Neteller

Payment Methods

Credit/Debit Card
Bitcoin

Cash
PayPal
Wire Transfer
Skrill

Payment Methods

Credit/Debit Card
Wire Transfer
Bitcoin

Cash
PayPal
Neteller
Skrill

Minimum Deposit

$250 USD

66% of retail investor accounts lose money.

Minimum Deposit

$100 USD

Minimum Deposit

$1 USD

Minimum Deposit

$10 USD
Best EOS Wallet Providers
eToro
Create an EOS Wallet on eToro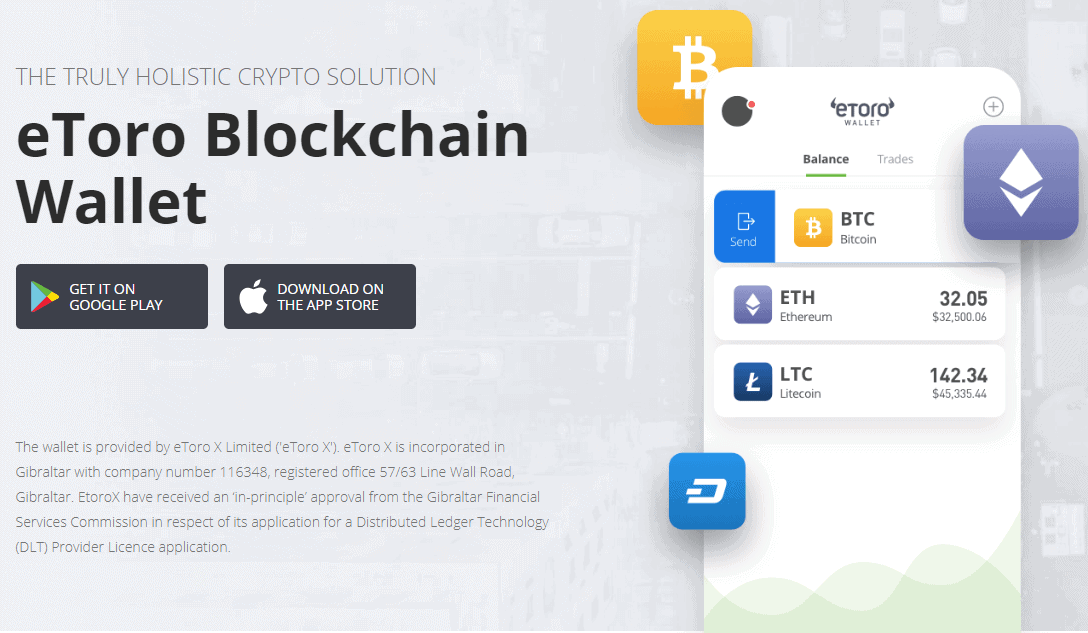 Launched in 2007, eToro is one of the oldest and most popular wallets. It began as a fiat exchange and trading platform. It expanded as the financial industry improved and evolved from having CFDs only to trading actual digital assets in 2018 with the launch of crypto wallets. It now supports several cryptocurrencies.
The popularity of eToro is based on various factors like high security, compliance with highly respected agencies like FCA and CySEC, user-friendliness and its reasonable fees among others.
By having an eToro wallet, you can store, buy, sell, send and receive cryptocurrencies.
If you need to use eToro to hold and transact your EOS, simply follow the steps below.
Step 1: Registration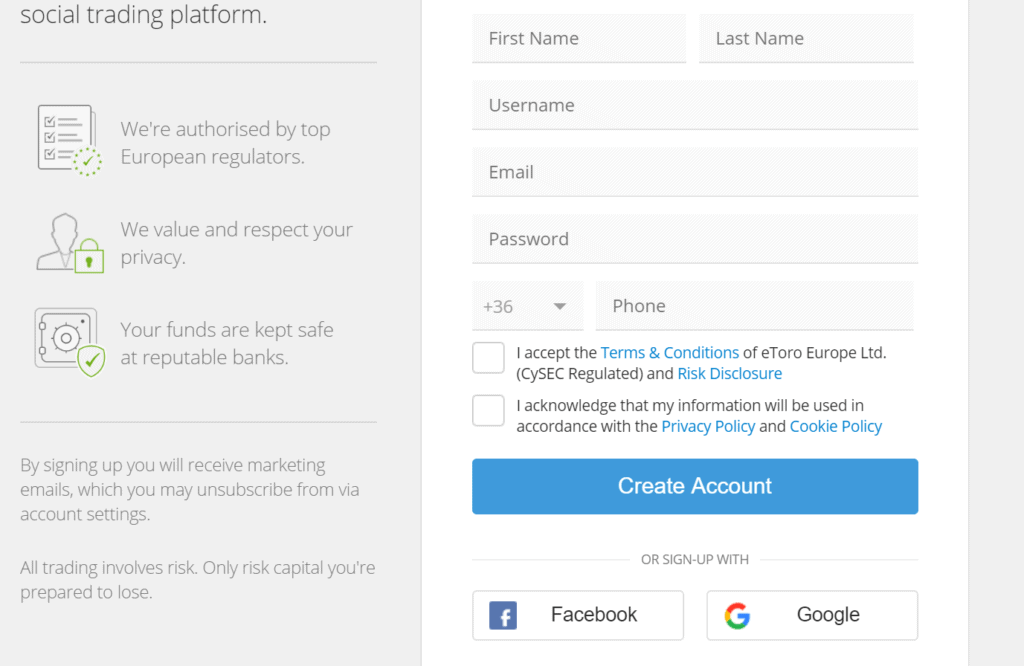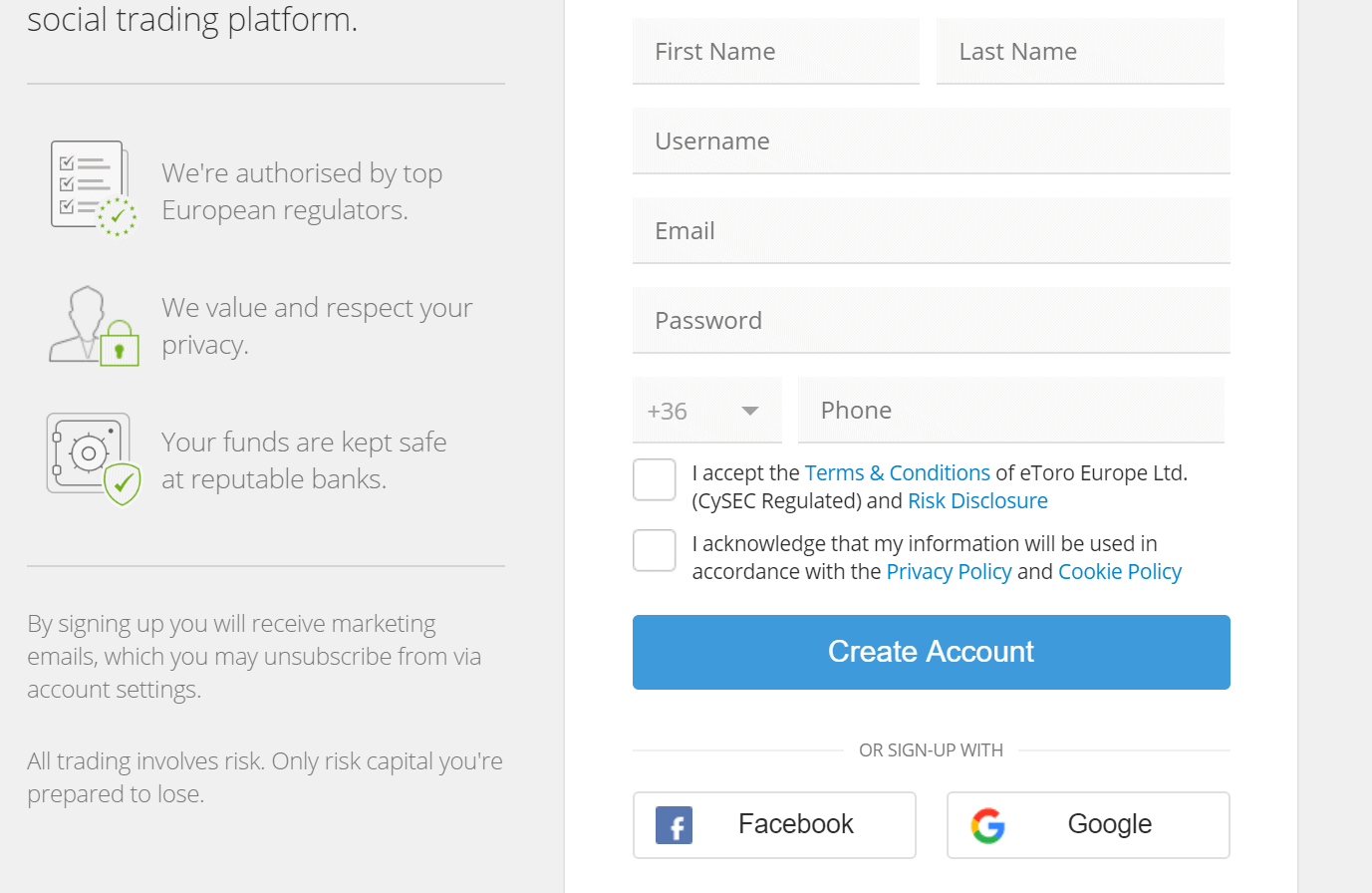 Creating an eToro account is free of charge.
Just go to the eToro website and select "Sign Up".
A page will appear on the main page, which will require you to fill in your registration details. Provide the required information then submit it to successfully set up your account.
Alternatively, you can simply link your account to a Facebook or Google account to execute the registration process. This is a much easier and faster way.
Step 2: Verification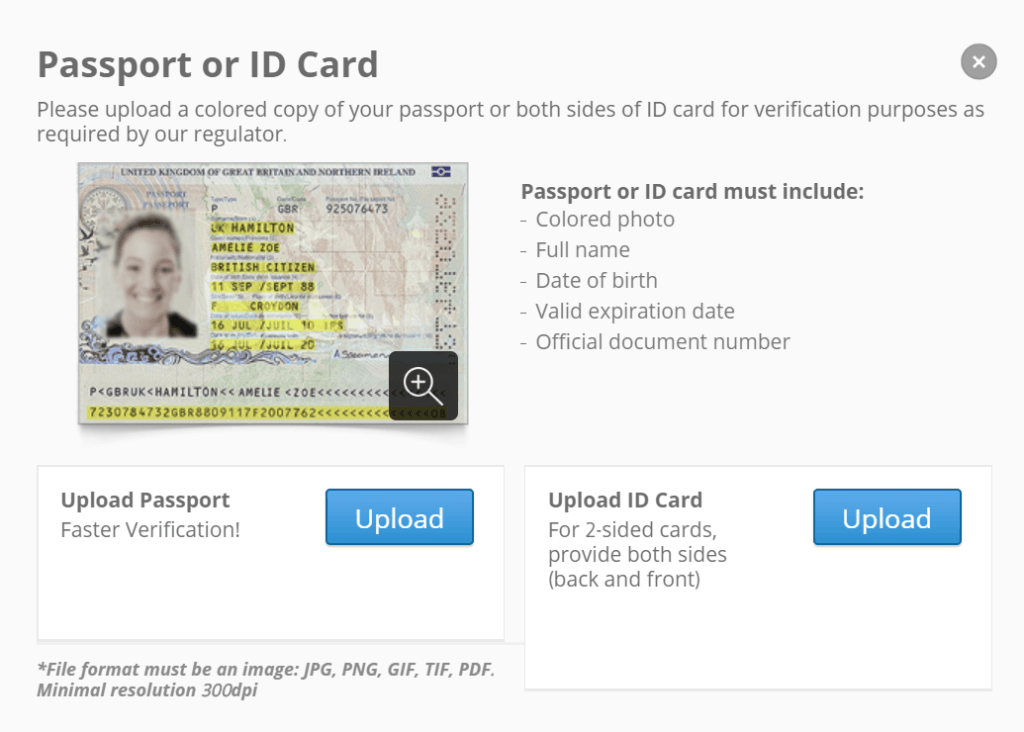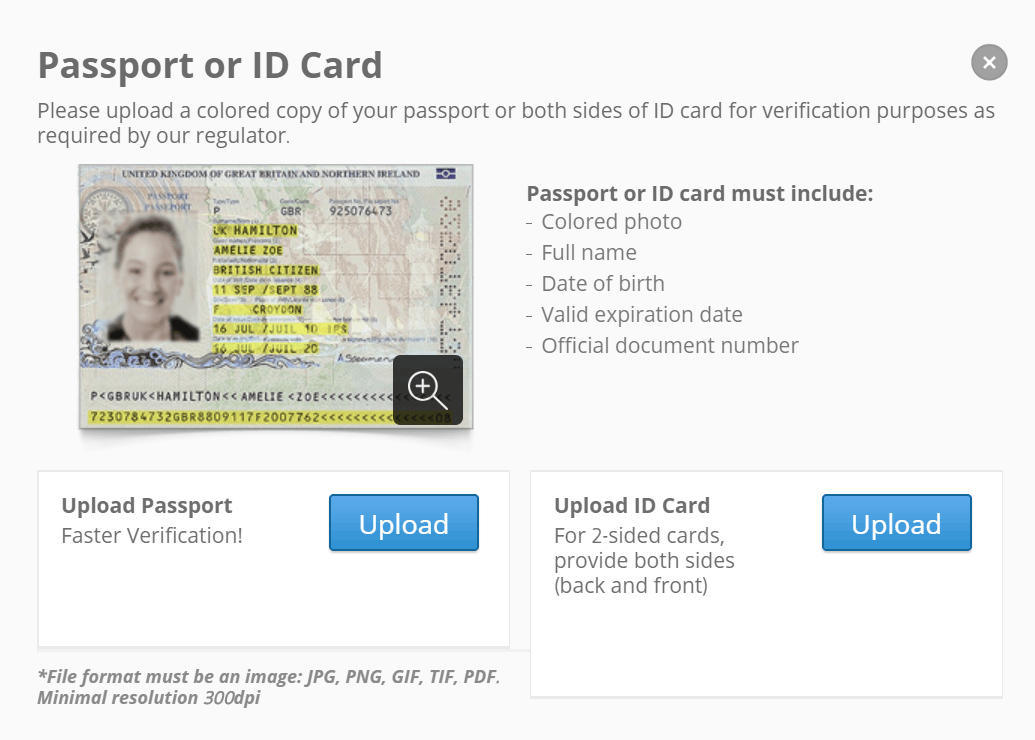 According to the KYC and AML regulations, all users have to verify their identity. eToro operates in compliance with these authorities and therefore requires all users to do the same.
However, verification is only necessary when you want to access full site functionality. Otherwise, if you only want to buy EOS, you do not have to go through the process. The verification can be done by either an ID, a passport or a driver's license.
Step 3: Fund Your eToro Wallet and Buy EOS.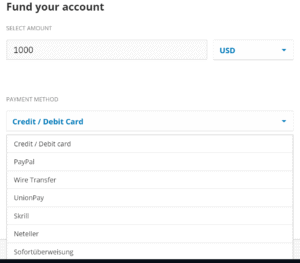 The next step after verification is funding your account.
First, you will have to deposit funds into your eToro wallet. You can use a bank account or credit card to do so. Buy EOS using the deposited funds.
One of the upsides of the wallet is that it offers options for various payment methods like PayPal, eWallets, Skrill and Neteller. It is up to the user to choose which payment method to use and what amount to deposit. However, if you are a beginner, depositing $250 is recommended so you can learn and trade without taking much risk.
Step 4: Buying EOS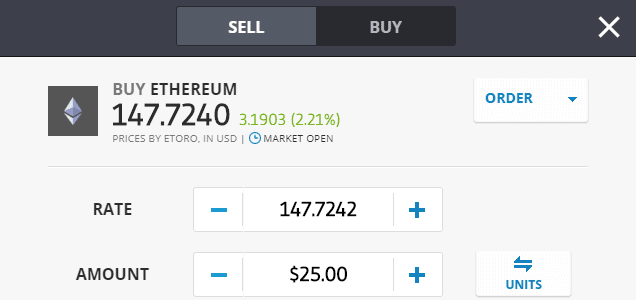 With your funds safely in your account, you can easily buy EOS.
Since eToro has multiple cryptocurrencies, you will need to use the search bar to spot the currency you want to use, in this case, EOS. Type EOS into the bar and you will see the trading pairs.
Click the "Buy" button beside EOS then click "Open Trade."
Step 5: Holding EOS


This step should be carried out after you have set up your eToro wallet account and downloaded the mobile app. You should also make sure you have deposited funds into your account.
The wallet is easy to use and you can access your funds anytime. By signing in, you can perform various transactions such as buying, selling, sending and receiving EOS.
Binance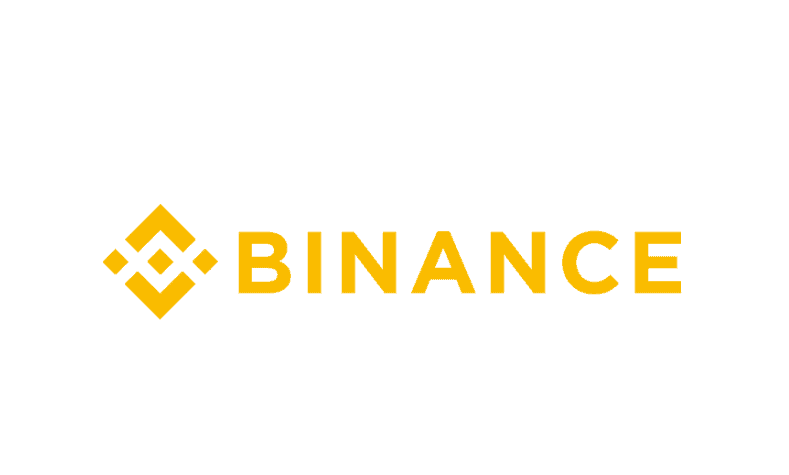 Binance is one of the most used crypto wallets. It has grown much bigger and popular over the years. To attest that, the market analysis reports show that Binance handles more than $940,000 every day.
Binance had its first headquarters in China, from which it shifted after some years due to the regulatory pressure it was undergoing. It then set its headquarters in Hong Kong and Singapore. Its head office is currently in Malta. Binance's location has not prevented it from spreading its services globally.
Follow the steps below to open a Binance account and set up your EOS wallet:
Step 1 – Create Your Binance Account.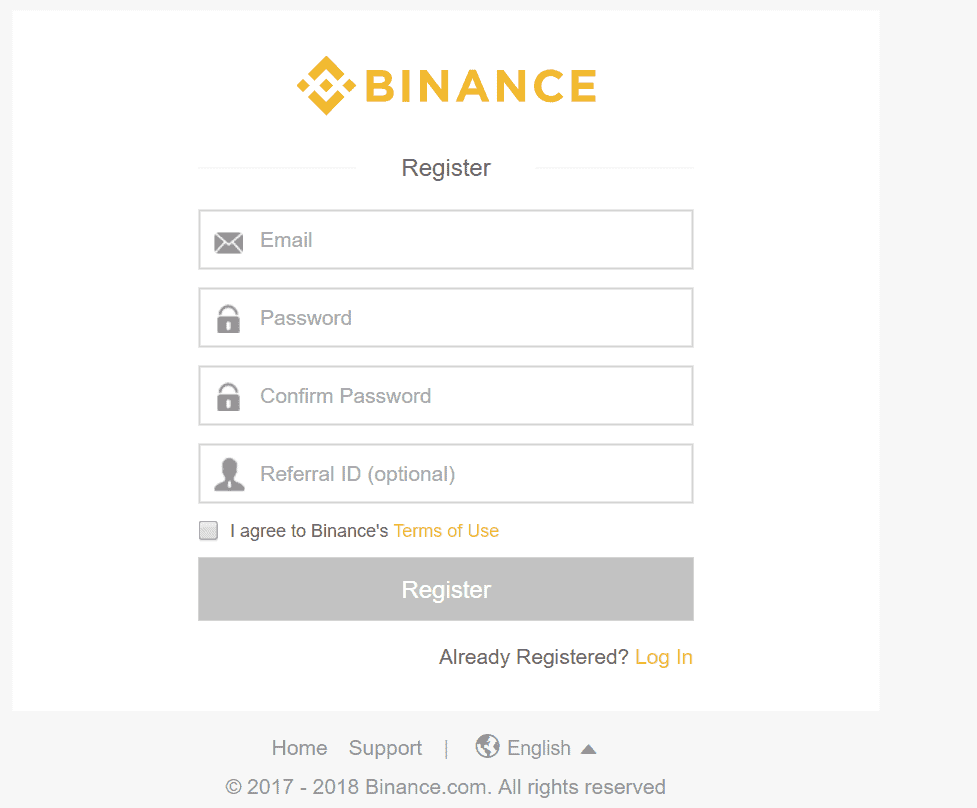 Visit the official Binance site and click on 'Register." This process will require you to provide an email address and create a strong password.
You will receive an email from Binance in the email you provided. Click the link provided in the email to activate your account.
The information you provide in the first step is enough to give you access to basic operations. However, to gain full site functionality, you will need to submit more details. Otherwise, you will not be able to trade EOS and use all the functionalities of the Binance EOS exchange wallet.
Note: You can't buy EOS with fiat money (like USD) on Binance.
Step 2 – Go to "Funds" > "Balances"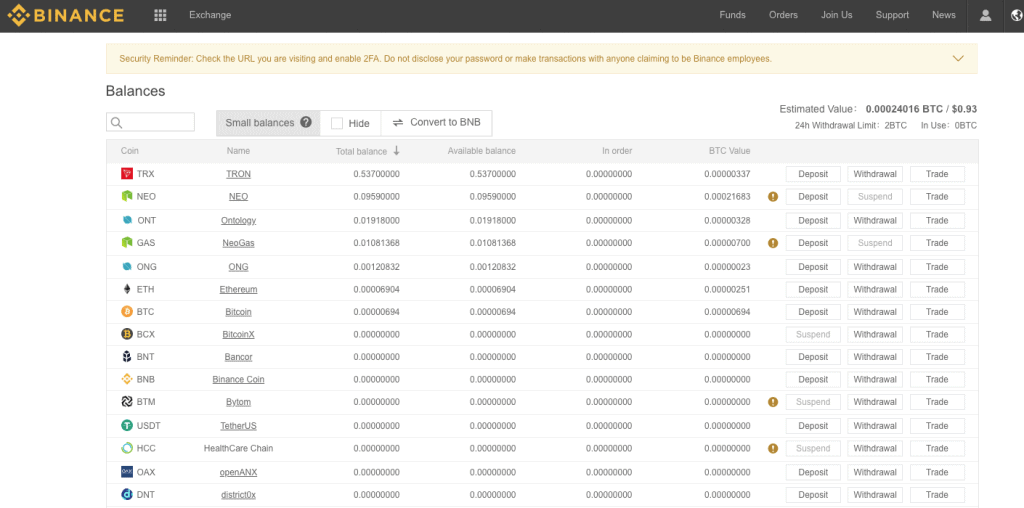 Binance supports lots of cryptocurrencies. When you click on "Funds" then "Balances," it will display all your cryptocurrency assets, display the corresponding balances and feature the ones with funds at the top and those with no balance at the bottom. Any time a transaction has been carried out, there will be an increase or decrease in the balance in any of the wallets, depending on the one used for the transaction in question.
To send EOS to your EOS wallet address, click "Deposit," then the transaction will be reflected on your account and you can go on with your other transactions.
Find your EOS wallet by clicking "Wallet" and then selecting "EOS." This will enable you to also view your EOS wallet address and account balance. Binance is pretty convenient as it can be accessed on a PC or mobile phone. You just need to remember your email and password to access your account.
Guarda Wallet
Guarda wallet is a multi-currency crypto wallet that allows the purchase of digital currencies using fiat currency. Guarda wallet is compatible with both phones and desktop computers.
To open a Guarda wallet account, here are the steps you need to follow:
Step 1: Create a Guarda Wallet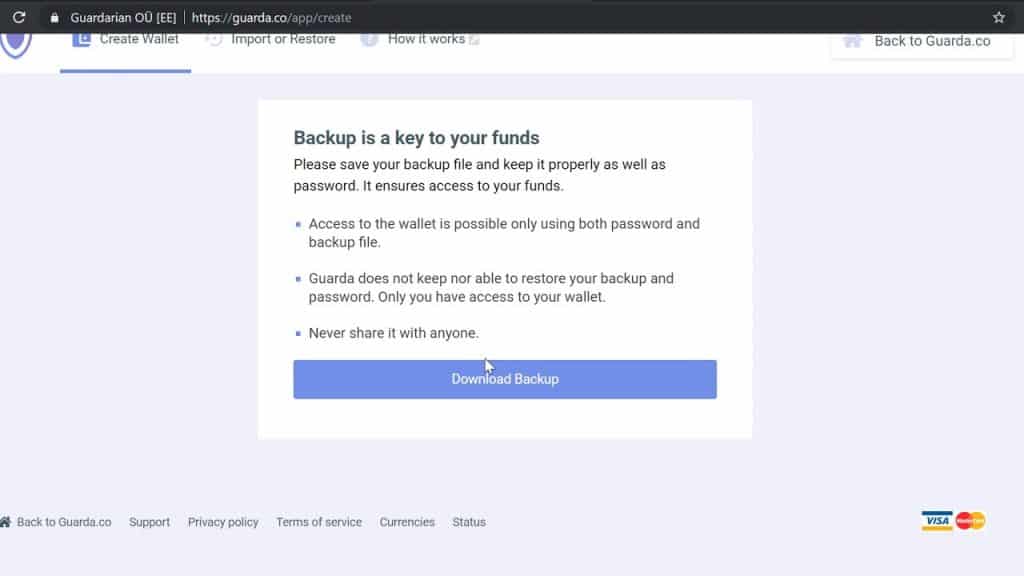 Go to Guarda's official site https://guarda.com and select 'Create Wallet.'
Guarda can be accessed through phones and computers. It provides its users a backup feature that can help in retrieving user accounts in case login details are lost.
Step 2: Access your EOS wallet
Your EOS will already be active within your Guarda wallet. Once you've opened your account, you'll be able to send EOS to your EOS wallet address.
Infinito Wallet

Infinito is another well-known cryptocurrency wallet popular for its support of a wide range of digital assets like ERC2-, NEP5 and ERC223 tokens. It supports both iOS and Android devices and makes use of the touch ID login. It has a simple user interface, making it another good choice for beginners. If you are not a native English speaker, you can go to the settings page and choose from 12 more languages.
Follow the following steps to open your Infinito wallet account.
Step 1: Download Infinito Wallet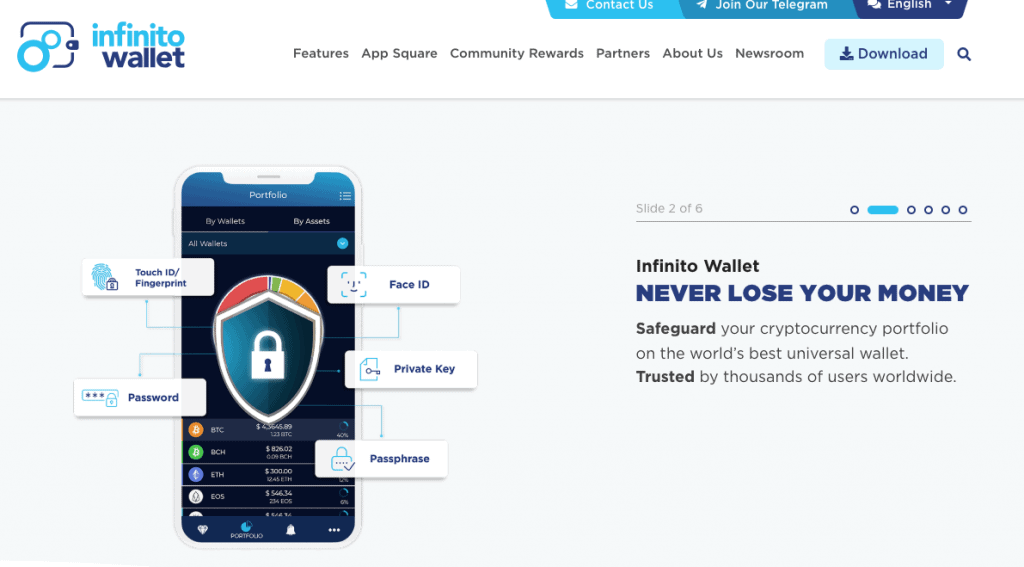 Visit the official Infinito wallet website and download the app then install it on your mobile phone.
Step 2: Go to the EOS Wallet already within Infinito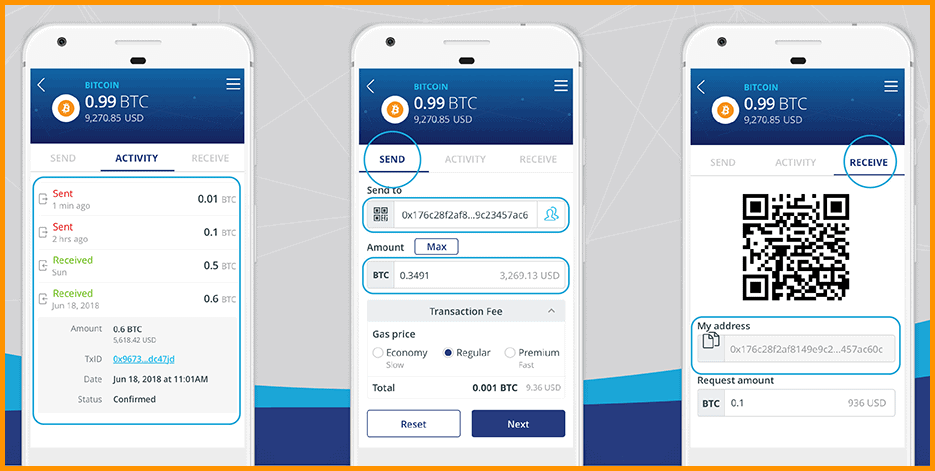 After completing the process, the EOS wallet will be active. All you need to do is open it to start sending, receiving and storing your EOS funds.
Best EOS Wallets in Your Country
UKCanada & USAustralia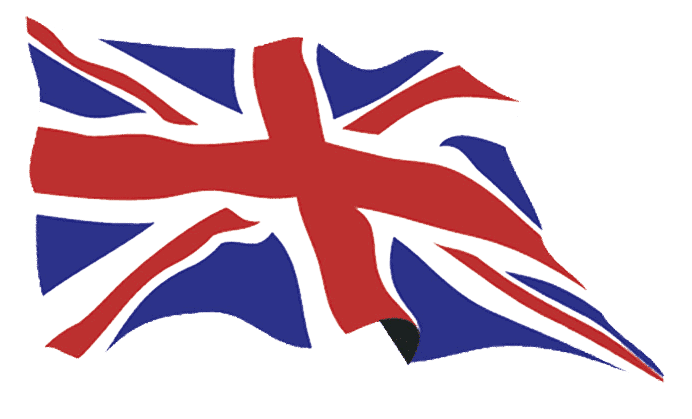 For cryptocurrency users in the UK, there is a wide range of wallets. But we will focus our discussion on one of the oldest and most popular ones: eToro.
While other wallets also operate smoothly in the UK, eToro is the most recommended EOS wallet for both beginners and advanced UK traders.
Besides its user-friendliness, eToro is also regulated by respected regulatory agencies like FCA and MiFID. Its compliance with the regulations boosted its good reputation. Moreover, eToro has managed to improve itself from its onset years when it traded CFDs to trading cryptocurrencies. The addition of cryptocurrencies has helped it gain new users.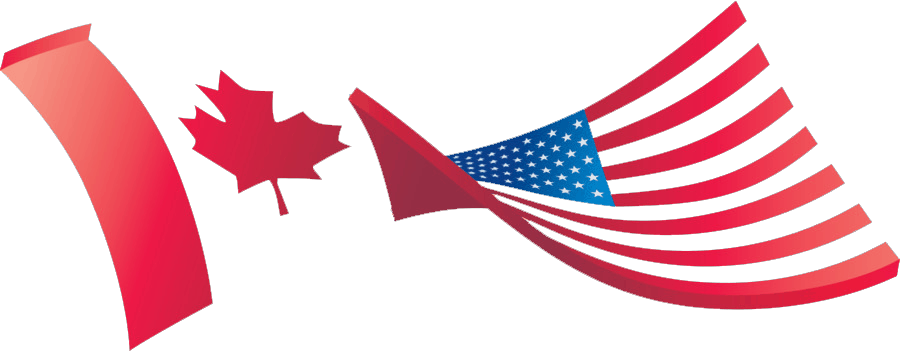 The remarkable reputation of eToro is also widespread in the US and Canada. Compared to other wallets, eToro is preferred in Canada and the US because of the several benefits that it brings to the table. In the US, the wallet operates in compliance with FinCEN, another highly rated regulatory agency.
Both seasoned and first-timer users can comfortably use the wallet because of its simple design. Beginners also get a chance to see how the experienced traders trade since eToro allows them to see and copy the experts' trading strategies.
eToro also dwarfs other crypto wallets in Australia. It operates under the purview of ASIC which is known to be a very strict regulatory agency.
The wallet is enforced with strong security measures like hierarchical deterministic (HD) algorithms, two-factor authentication and a proprietary-algorithm-based security system.
Among the wallets mentioned above and others that support EOS, eToro provides the best services and security.
However, if users only want to do short-term trading, then Binance is also a good wallet that traders can use.
Differences Between Exchange, Hardware and Software Crypto Wallets
While most wallets seem to be offering the same services, they differ in type. EOS wallets can be hardware, software and exchange wallets. As mentioned below, each category has its own weaknesses and strengths.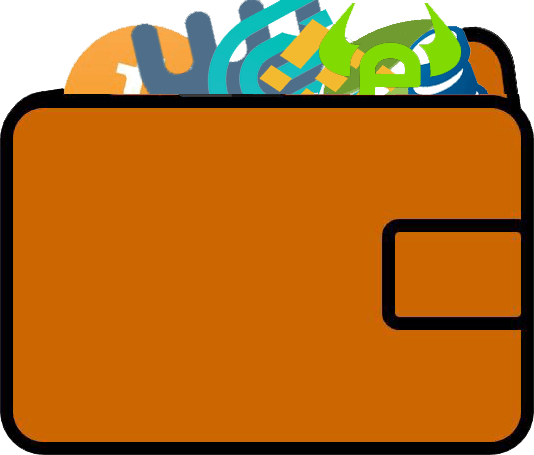 Exchange Wallets
Exchange wallets basically provide a platform for users to store their EOS currencies after purchasing them. With exchange wallets, your EOS assets are online and this makes them less secure compared to other types of wallets. While some users prefer exchange wallets, it should only be used to hold EOS temporarily and not for a long time.
Here are our favorite EOS exchange wallets:
Binance Wallet
eToro Wallet
Coinbase Wallet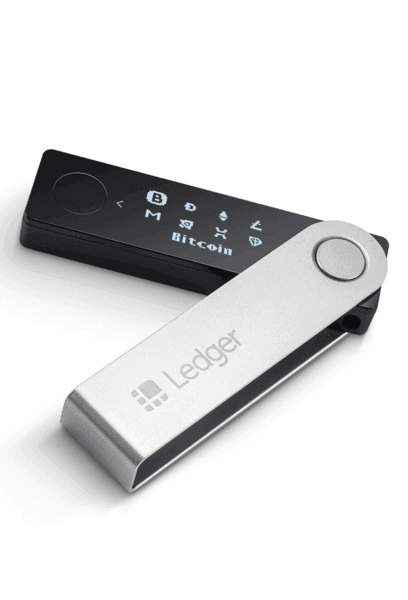 Hardware Wallets
If security is your top concern, then you should consider having an EOS hardware wallet since they are considered the most secure. They are made in the form of portable devices. All you need to do to gain access to your account is plug it into a PC or mobile device then provide your login details. In most cases, EOS hardware wallets are offline, making them less vulnerable to attacks.
There are many good providers of EOS hardware wallets. Depending on the company, the price and specifications will differ.
Here are some good examples of EOS hardware wallets: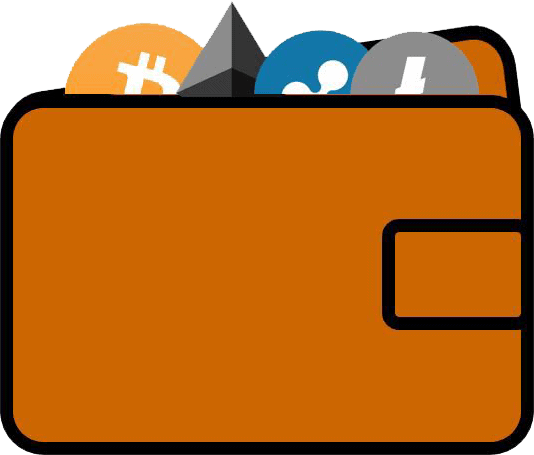 Software Wallets
EOS software wallets beat exchange wallets in the security aspect since they store data in the PC or mobile phone and not online. However, they are still not as safe as hardware wallets since they are open to threats when connected to the internet. Similar to exchange wallets, they are not recommendable for permanent or long-term storage of your EOS assets.
Here are some good examples of EOS software wallets:
Best EOS Wallet on Mobile
AppleAndroidApple x Android
Best EOS Wallet Apple

In terms of convenience, mobile phones beat PCs. They are always easily accessible, anywhere and anytime. eToro offers the best support and compatibility for EOS mobile services.
While eToro offers the best experience both for seasoned traders and beginners, Binance is also big at convenience and compatibility when it comes to iOS phones.
Best EOS Wallet Android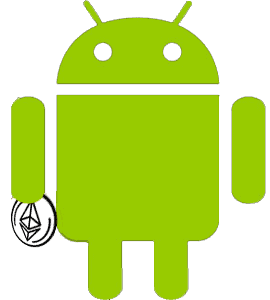 Both eToro and Jaxx are highly rated when it comes to compatibility with Android phones. The fact that eToro is highly certified and regulated by major authorities makes it even more preferable. Besides offering support to a wide range of assets, Jaxx is also highly convenient and compatible.
There are hundreds of EOS wallets available on mobile devices. Most of them are not worth your consideration. Here are the things to consider when choosing Apple and Android crypto applications:
Apple
Only compatible with Apple apps
Many crypto apps are instantly banned by Apple due to T&C violations
Apps from anonymous publishers will not be accepted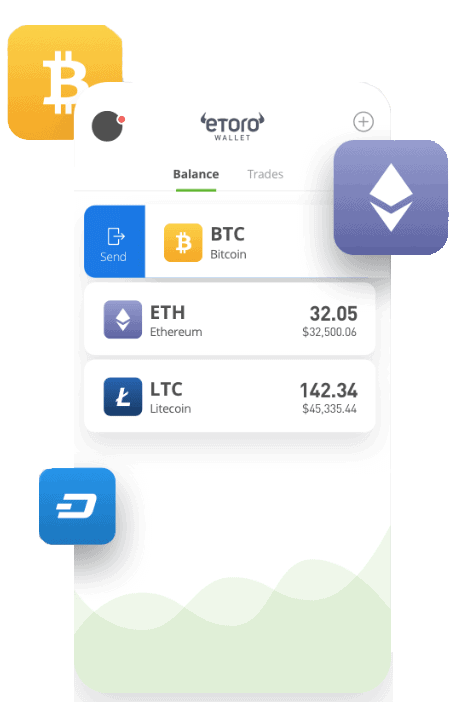 Android
Android is application-agnostic
All apps appear in the Play Store, even the scams
Android apps can mine certain cryptocurrencies
The cryptocurrency market is continuously growing. That's why many cryptocurrency wallets have been created and more will appear as many other blockchain companies launch their own cryptocurrencies. Due to this, new investors or traders find it hard to decide what EOS wallet they should use.
Security of the EOS wallet should be the primary concern of any EOS holder. In order to make sure that their chosen EOS wallet is secure, it is recommended that they read reviews about the wallet in order to know what other users have experienced. Researching about the crypto wallet provider and its regulatory compliance is deemed necessary.
It is also important to consider the convenience and ease of use of the wallet. As a beginner, it is advisable to go for the simple and intuitive platforms like eToro. A good wallet should be one which is highly secure, regulated, easily accessible, user-friendly and economical. Its support for other cryptocurrencies should also be put into consideration.
More Cryptocurrency Wallets
FAQs
How can I store my EOS assets safely?
The safety of your EOS assets highly depends on how safe the wallet you are using is. It is important to research thoroughly about a wallet before finally deciding to use it. Look at the regulatory compliance and the security measures enforced. Additionally, you should set strong passwords and watch out for scams initiated by hackers. Updating your antivirus protection can also help protect your device from new threats.
Can I mine EOS?
Unfortunately, EOS cannot be mined.
What is ZEOS and is it safe?
ZEOS is a tool used to create EOS accounts. However, its trustworthiness is not always guaranteed. Therefore, you first need to research it thoroughly.
Why should I not store my EOS assets in an exchange wallet for a long time?
Exchange wallets store customer data and transactions online. This makes it very open to risks of being compromised.
What should I consider when choosing an EOS wallet?
A secure EOS wallet should have the following features:
Strong security measures like 2-factor authentication
User control of the private key
EOS mainnet support
Customer support service
Compliance with regulatory agencies
What is an EOS paper wallet?
This is a cold storage wallet that is never connected to the internet. Rather, the data is recorded on a paper. This could be safe since hackers cannot get access to them. However, the papers can be easily stolen. And for this reason, you should make and keep multiple copies.