Binance crypto exchange is one of the most popular cryptocurrency platforms globally. It is one of few exchanges that have a native coin which performs extremely well on the charts. Binance Coin has over the years gained significant popularity and ranks well in the top 10 cryptocurrencies by market capitalization.
It operates on an innovative premise, which has contributed to its steady rise in popularity. If you have developed an appetite for the coin, it is imperative that you learn about the popular BNB coin wallets and which one would best suit your needs.
Let us dive right in and assist you to make the best choice in this regard.
Top-rated crypto platform for 2020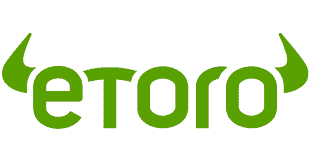 15+ coins supported
CySEC and FCA regulated
Buy, sell and trade crypto in 1 platform
Over 6 million users worldwide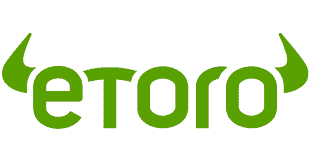 75% of retail investor accounts lose money when trading CFDs with this provider. Crypto assets are highly volatile unregulated investment products. No EU investor protection.
Quick Search Box
Quick Guide: Create a Binance Coin Wallet in 5 Minutes
Select a payment option by clicking "Deposit"
Make your first deposit ($250 recommended)
After the payment is processed, select "Overview"
Click "Buy" to launch an Open Trade
Log into your newly created account
Binance Coin will now appear in your "Portfolio"
75% of retail investor accounts lose money when trading CFDs with this provider. You should consider whether you can afford to take the high risk of losing your money.
Compare
We have included a thorough comparative analysis of the various popular wallets that support Binance Coin. Check out the comparison section to make your pick. If you want to learn more about how to buy Binance Coin and other cryptocurrencies, check out
this guide
.
What is a Binance Coin Wallet?
What is a Binance Coin Wallet?
Binance is currenly ranked as the world's second largest digital asset exchange. Both the platform and its native cryptocurrency, Binance Coin (BNB) have been in existence since 2017. BNB was introduced during the exchange's token sale and has performed well since launch.
Everyone who owns Binance Coin uses a digital Binance Coin wallet to keep track of it. Cryptocurrency wallets can be used to:
Send Cryptocurrencies
Receive Cryptocurrencies
Trade Cryptocurrencies
Spend Cryptocurrencies
Withdraw Cryptocurrencies
Each Binance Coin and cryptocurrency uses blockchain technology to complete transactions. However, crypto wallets cannot:
Send Binance Coin to any non-Binance Coin crypto address
Share user information with 3rd parties (not recommended)
Withdraw or access bank funds (only Bitcoin ATM)
At the time of press, it is the seventh largest crypto by market capitalization, with a $3.7 billion market cap. Every 24 hours, the world trades BNB coins worth over $435 million. It was originally an ERC-20 coin built on Ethereum. But following the launch of Binance Chain, there was a token swap to the network's mainnet.
Though its total supply is limited to 200 million units, Binance over time destroys some of the tokens. Eventually, the total supply will be 100 million units. Its primary role is for fee payments on the Binance platform. But you can also use it to invest in specific ICOs that support the token.
To hold and store your BNB coins properly, it would be best to find a wallet that can meet your transactional needs. This guide will take you through the best Binance Coin wallets out there and help you pick the most suitable one. Let's get started!
Best Binance Coin Wallet Providers
Binance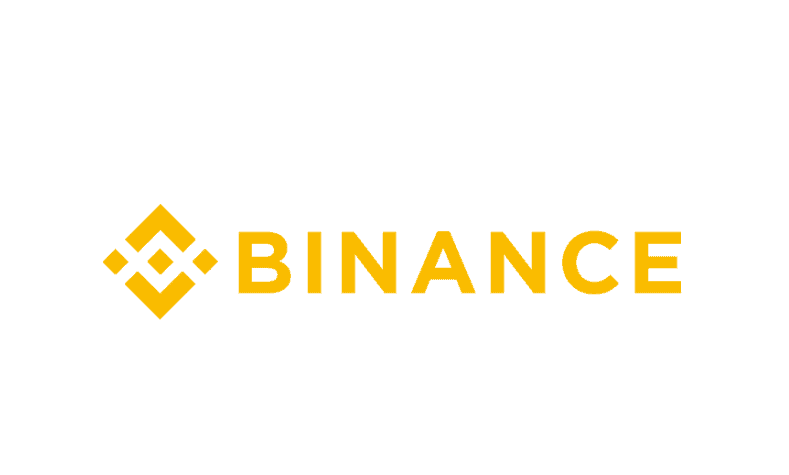 Binance is the home of Binance Coin and the second largest exchange globally. It currently operates from Malta, which is better known as Blockchain Island in crypto circles. Binance at the time of going to press trades over $3 billion in crypto every 24 hours.
Though it is only about two years old, having launched in 2017, it has made quite a reputation in that short time. This is partly because of its friendly CEO, Changpeng Zhao (CZ) and also because of its extensive ICO support and low trading fees.
To open your own Binance Coin wallet on Binance, here is what you need to do:
Step 1 – Create Your Binance Account.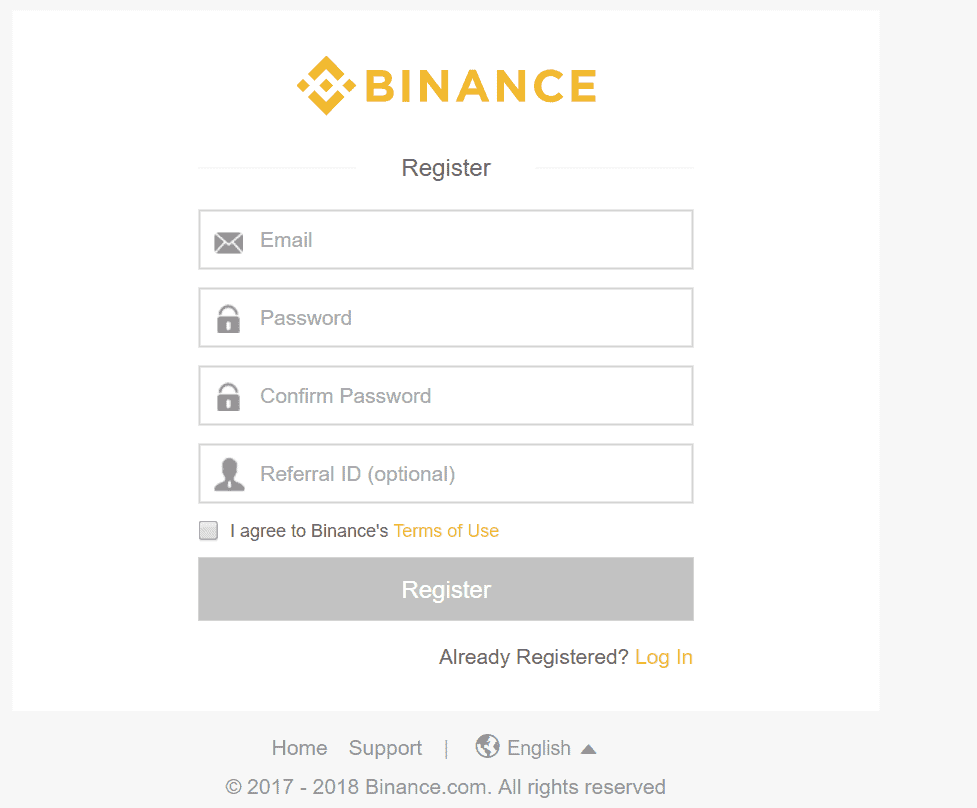 Start by heading over to Binance.com and registering your account. You will need to submit an email address and password for this step.
Binance will send you an email; open it and click on the link to complete registration.
The link will take you to your new limited functionality account. To unlock full functionality, submit the required information about yourself. Only then can you start trading BNB on Binance.
Note: You can't buy Binance Coin with fiat money (like USD) on Binance.
Step 2 – Go to "Funds" > "Balances"
To view your account wallets, click Funds>Balances
Anytime you buy a coin, it will reflect in one of these accounts. The wallets that have coins appear at the top of the list.
To send Binance Coins to your wallet, click "Deposit." From here on, you can start trading BNB on Binance.
Coinbase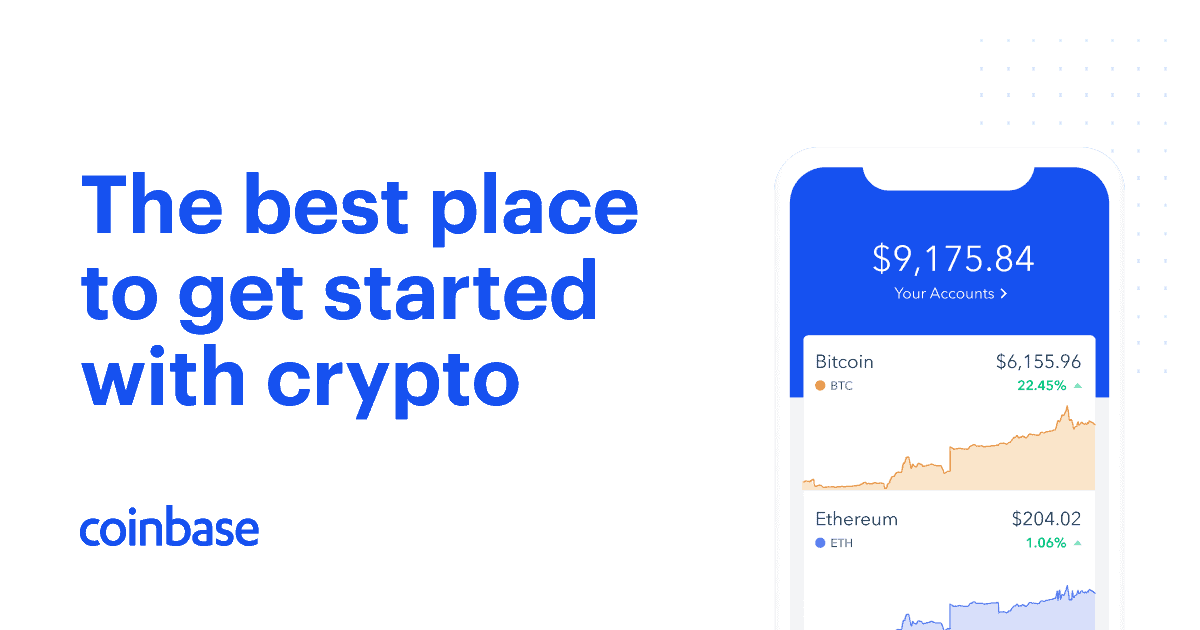 Another crypto exchange with lots of years of experience, Coinbase has been around since 2012. By 2013, it had grown to become the largest crypto exchange globally. Though it no longer holds the first position, the exchange is accessible to residents in 32 countries.
Coinbase, unlike Binance, allows you to buy BNB using fiat money, accepting both bank transfers and credit card payments.
To create your very own Binance wallet on Coinbase, follow these steps:
Step 1: Create Your Coinbase Account.
Go to Coinbase.com and sign up for an account (Individual)
Submit your name and email address, and set a password for your account.
Coinbase will send you an email; open it and click on the link to proceed to your account.
Step 2: Find Your Binance Coin Wallet.
To view your BNB wallet, simply click "wallets"
When you do, you will be able to view your wallet address. Anytime you buy BNB on the exchange, your coins will reflect in this exchange wallet before you transfer them to a long-term wallet.
Exodus Wallet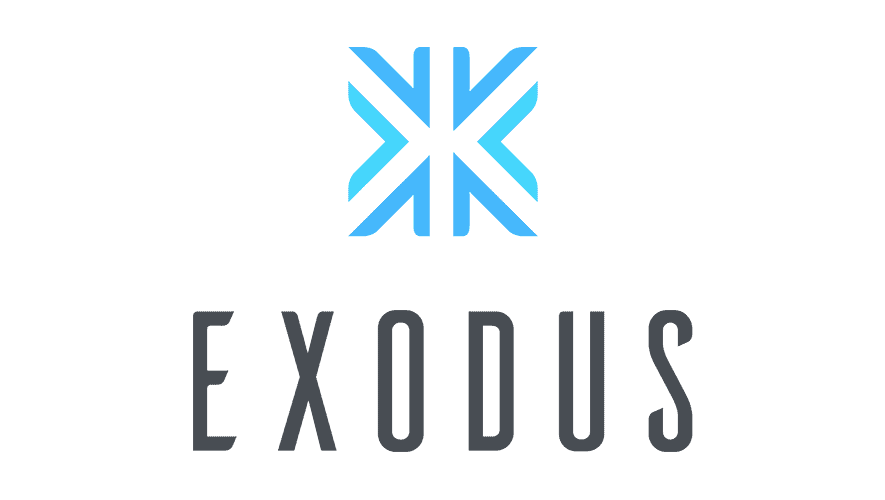 Exodus is yet another popular wallet that supports Binance Coin. The multi-currency, software wallet has been around since 2016 and is compatible with various PC operating systems. Recently, it launched an iOS app, with the Android version on the way.
Apart from the wallet service, it also has a portfolio tracker and built-in crypto exchange. The wallet recently introduced integration with Trezor, a hardware wallet, for more secure long-term crypto storage.
With these features in mind, you might want to open your own Exodus wallet. Here is how to do it:
Step 1: Download Exodus.
The first step to opening this software wallet is downloading the app. Choose the right version for your operating system and follow the on-screen prompts.
Step 2: Open Your Exodus Binance Coin Wallet.
When you open the wallet, you will see the wide variety of supported cryptocurrencies. To open the BNB wallet, click "Wallet" on the left side.
Click the BNB wallet to view your address and any other information.
Infinito Wallet

Infinito touts itself as the world's first universal wallet, with support for a wide range of coins including ERC-20 tokens like Binance Coin. It is a product of Infinity Blockchain Labs and has a presence in numerous countries around the world.
Infinito is one of the few mobile crypto wallets with support for touch ID and also offers contact management features such as storing frequent contacts. Plus, users can add a message to every transaction for record-keeping purposes.
Open your Infinito wallet by following these steps:
Step 1: Download Infinito Wallet
Go to Infinitowallet.io and click "download" then select the appropriate file for your mobile device (iOS or mobile).
Once the download completes, open the file and follow the prompts to install and open the wallet.
Step 2: Go to the Binance Coin Wallet already within Infinito
As soon as you open the wallet, your BNB wallet will be ready to use. You can start sending, receiving and storing Binance Coins right away.
Best Binance Coin Wallets in Your Country
UKCanada & USAustralia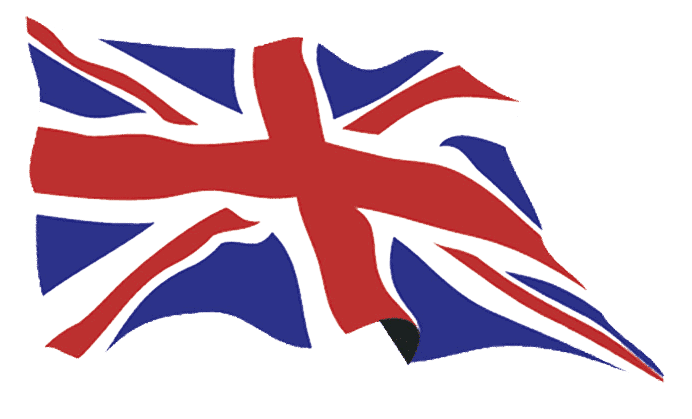 Crypto traders and users in the UK have a wide variety of options when it comes to crypto wallets.
Our top recommendation is one of the oldest wallets, which preceded the birth of cryptocurrency: Coinbase.
In addition to its trading versatility, the platform is regulated in the UK by the FCA as well as in other jurisdictions. As such, it adheres to lofty security and quality standards, making it one of the safest options out there.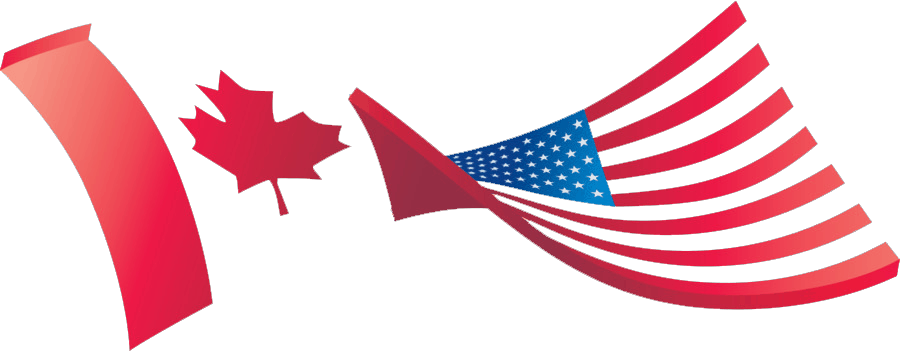 Coinbase has recently acquired the license to operate in the US and Canada. Its accessibility on mobile devices makes it convenient for use on the go. It supports a wide range of digital assets, making it a suitable one-stop-shop for all your crypto needs.
In Australia and New Zealand, Binance is one of the market leaders in crypto wallet services. In spite of its robust security system, a wide range of asset support and other merits, it is not the most secure.
As an exchange wallet, it is vulnerable to malicious attacks. For long-term storage, it is recommended that you find a less risky alternative.
Differences Between Exchange, Hardware and Software Crypto Wallets
Our comparative analysis of wallets has taken us through a number of different types of Binance Coin wallets. Let us find out the unique features of these different wallets to help you make the right choice for your individual needs.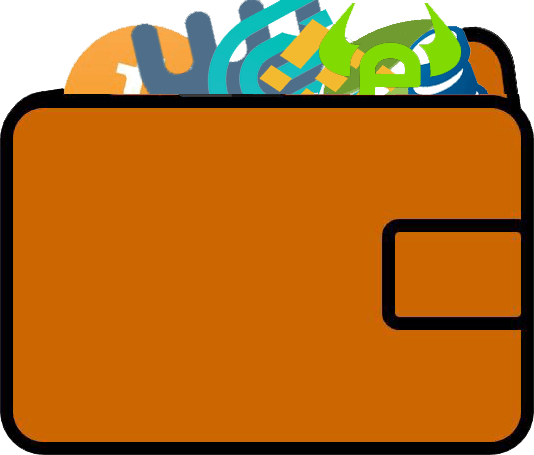 Exchange Wallets
On cryptocurrency exchanges, users get a Binance Coin wallet for storing new coins every time they make a purchase.
What makes them so convenient is the fact that such Binance Coins are easily accessible for trading and transactions.
However, it is important to note that exchange wallets are far from ideal for long-term storage. They are always online (hot) and therefore can be hacked with greater ease than offline (cold) wallets.
Here are our favorite Binance Coin exchange wallets:
Binance Wallet
Coinbase Wallet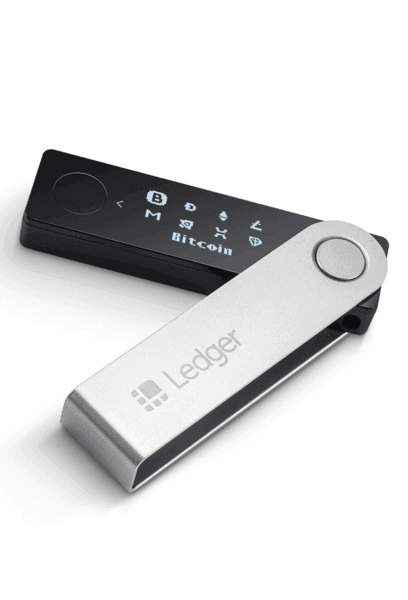 Hardware Wallets
These are known as the safest crypto storage solution for long-term purposes. They are almost always offline and therefore inaccessible to malicious actors.
Hardware wallets for Binance Coin usually come in the form of small portable devices that resemble flash disk drives. There is a variety of them, with varying features and price points. Take care to buy from an authorized dealer to avoid counterfeits.
Here are some good examples of Binance Coin hardware wallets: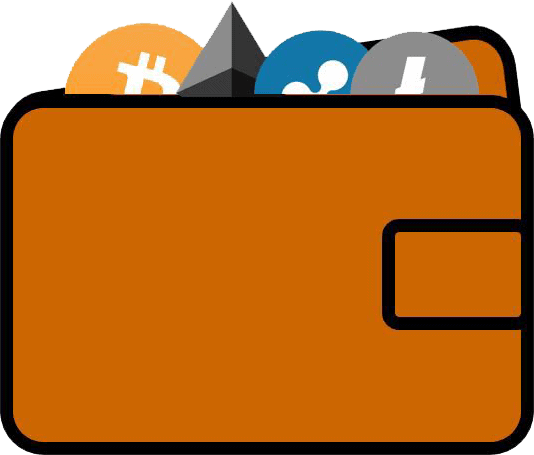 Software Wallets
As their name suggests, Binance Coin software wallets come in the form of downloadable apps for your desktop or mobile device.
They fall somewhere in between hardware and exchange wallets in balancing safety and convenience. This is because they are safer than exchange wallets, though still vulnerable as they operate online. But at the same time, they are more easily accessible than hardware wallets, especially for everyday use.
It is, however, not advisable to use them as long-term storage solutions.
Here are some good examples of Binance Coin software wallets:
Best Binance Coin Wallet on Mobile
AppleAndroidApple x Android
Best Binance Coin Wallet Apple

One of the best mobile wallet options for Apple users is Exodus. It recently extended support to include iOS devices.
Its greatest advantage is that it supports over 100 cryptocurrencies. Additionally, it has a user-friendly interface and versatile features.
Another versatile option is Coinbase which is ranked as the world's number one exchange and wallet.
Best Binance Coin Wallet Android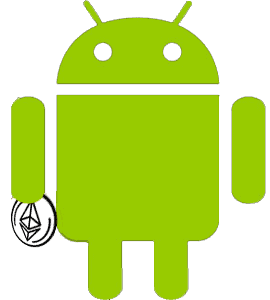 For Android devices, we recommend the Infinito wallet. This wallet offers lots of language options and a wide range of crypto assets.
It is a technologically advanced wallet with features like price optimization for transactions, portfolio overview and contact management among others.
For the security-conscious, Coinbase is also a great choice as it is regulated. Furthermore, it offers lots of options and features for users at all levels.
There are hundreds of Binance Coin wallets available on mobile devices. Most of them are not worth your consideration. Here are the things to consider when choosing Apple and Android crypto applications:
Apple
Only compatible with Apple apps
Many crypto apps are instantly banned by Apple due to T&C violations
Apps from anonymous publishers will not be accepted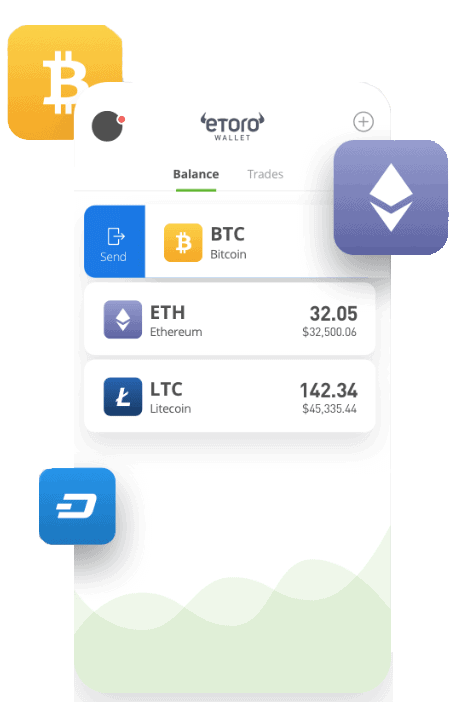 Android
Android is application-agnostic
All apps appear in the Play Store, even the scams
Android apps can mine certain cryptocurrencies
When looking for a Binance Coin wallet, you may encounter lots of options including the ones highlighted above.
The choice you make will determine how conveniently you can access and use your coins. Take time to analyze the features of each one and weigh them against personal needs and preferences.
Security is one of the most crucial considerations in this choice. Carry out research into the history of the wallets you are considering to find out if they have had any serious breaches in the past. Furthermore, look at the measures they have in place to counter malicious attacks.
Consider the range of assets that a given wallet supports and the trading pairs available, if any. Finally, visit online discussion forums to find out what users have to say.
Taking all of the above factors into consideration will ensure that you make a choice that will enhance your crypto experience and add value.
More Cryptocurrency Wallets
[wpsm_comparison_table id="39″ class=""]
Top-rated crypto platform for 2020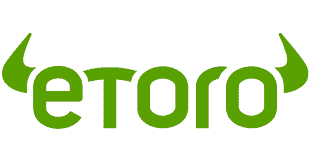 15+ coins supported
CySEC and FCA regulated
Buy, sell and trade crypto in 1 platform
Over 6 million users worldwide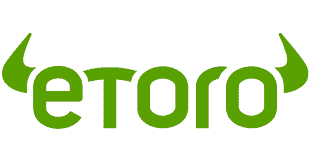 75% of retail investor accounts lose money when trading CFDs with this provider. Crypto assets are highly volatile unregulated investment products. No EU investor protection.
FAQs
What is Binance Chain?
Binance Chain is the blockchain on which the native Binance token, Binance Coin, runs.
What is Binance DEX?
Binance DEX is the decentralized exchange platform module that runs on the Binance Chain blockchain.
What happened to Binance Coins when Binance Chain went live?
When Binance Chain mainnet went live, all Binance ERC-20 tokens were swapped for Binance Chain coins.
What is the history of Binance Coin?
Binance Coin came into existence during the Binance crypto exchange launch through an ICO. Its total supply was established at 200 million units. But every quarter, the team burns some tokens based on trading volume with the aim of leaving only 100 million BNBs.
What is the function of Binance Coin?
Binance Coin is primarily meant for use on the Binance Chain and exchange platform. It essentially serves as gas on the network, being used for paying transaction fees.
What is the benefit of using Binance Coin?
When using Binance Coin within the ecosystem, traders initially enjoy a 50% discount on all fees. The discount keeps halving for five years and then stops. Due to its high utility and the periodic token burns, its value continues increasing and this makes it a popular investment choice.