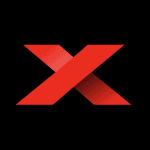 Xapo wallet has been in the cryptocurrency industry for a significant period of time and has the features to show for it. It is a web-based Bitcoin wallet that users can access either on a mobile app or online. Alss, it offers a provision to store most funds in deep cold storage vaults while keeping the rest in a web wallet for easy access. In our Xapo wallet review, we have examined its features in detail and found that it is not the safest crypto wallet out there. Therefore, we would not recommend it. All the details relating to why we would not endorse it and how you can find a safer crypto wallet are discussed below.
Top-rated crypto platform for 2020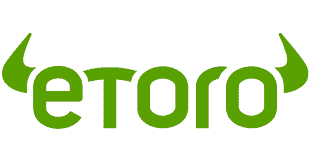 15+ coins supported
CySEC and FCA regulated
Buy, sell and trade crypto in 1 platform
Over 6 million users worldwide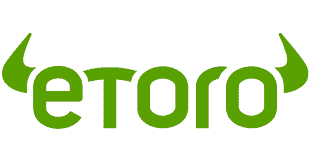 75% of retail investors lose money when trading CFDs with this provider.
Is the Xapo Wallet Recommended?
Xapo wallet is arguably a solid choice but we would still not recommend it. Though it is a product of a reputable company which is incorporated in Hong Kong, the wallet is not regulated. This raises alarm with regards to security. Only a handful of service providers in this industry, such as the eToro wallet are duly licensed and regulated by the relevant bodies. eToro is in fact regulated in multiple countries and is therefore one of the most secure options out there.
What is Xapo Wallet?
Xapo wallet is a web-based Bitcoin wallet that users can access either on a mobile app or online. It offers a provision to store most funds in deep cold storage vaults while keeping the rest in a web wallet for easy access. A noteworthy highlight of the wallet is that users can have a Visa debit card for convenience purposes.
Xapo came into existence in 2014 in California, relocating to Switzerland and finally to Hong Kong, where it is incorporated. Its CEO is Wences Casares and the President is Ted Rogers, both reputable entrepreneurs.
Xapo wallet compatibility
Xapo wallet is compatible with:
Android
iOS
Internet browsers
What wallet type is Xapo?
What cryptocurrencies does the Xapo wallet support?
What fees does Xapo wallet have?
There are no Xapo wallet fees charged for using the service with the exception of:
Visa debit card acquisition fee – $20
Miner's fees – vary according to blockchain network
How to open your Xapo Wallet account
Now that we have a clearer understanding on what is Xapo wallet, it's time to find out how to open Xapo wallet:
Step 1: Download the Xapo app from Google Play Store or Apple AppStore
Step 2: Open the app and select the country of residence, enter your phone number and tap "Next"

Step 3: You will receive a 6-digit confirmation code on the phone number you provide for automatic verification
Step 4: Sign in to your account using Facebook, Google or your email address
Step 5: Enter your email address and tap "Submit"
Step 6: Enter the required personal information on the sign-up form and tap "Next"

Step 7: Set your country of residence and country of citizenship
Step 8: Read through the terms and conditions and tap "Accept"
Step 9: Create a four-digit PIN code for your wallet
Step 10: Create a password and "Submit"
Step 11: Take a photo of yourself for verification
Step 12: Complete the process by verifying your email address. You will get an email from the company; click on the link in that email to complete setup
Step 13: Verify your account using your government ID and proof of address.
Congratulations! That is how to open a wallet on Xapo.
How do I add cryptocurrencies to Xapo Wallet?
Next, let us find out how to add currency to Xapo wallet:
Step 1: To get started, launch your app and tap "My Money"
Step 2: Tap "Add Money" and follow the instructions that appear on the screen to fund on how to transfer Bitcoin to Xapo wallet.
You will not need to learn how to transfer Ethereum to Xapo wallet or how to transfer Ripple to Xapo wallet as it only supports BTC.
How to send payments on Xapo wallet?
After adding funds to your wallet, here is how to send payments on Xapo wallet:
Step 1: Open the Xapo app and log in, then select the "Payments" tab
Step 2: Tap "Transfer to a contact" and then select "Allow Access" to enable the app to get contacts from your phone
Step 3: On the chat screen that appears, tap "$" to make a payment
Step 4: Select the account you want to pay from as well as the amount and currency of the payment and tap "Send"
Step 5: Review the transaction details and tap "Confirm" then enter your PIN code to finalize
How do I receive payments on Xapo wallet?
To receive payments on Xapo, here is what you need to do:
Step 1: Launch the Xapo wallet app and log in to your account
Step 2: Select "Payments" tab
Step 3: Scroll down to view your Xapo wallet address, which you can copy and paste on another medium to send to your counterparty
Step 4: Wait for the payment to reflect in your account
How safe is Xapo Wallet?
In order to analyse the level of security associated with Xapo wallet, let is analyse its top safety features:
Deep Cold Storage
Like regular cold storage, deep cold storage involves keeping funds offline for added security. However, it goes a notch higher as the system holding your funds has never been online or in any network for that matter. Further, the private keys for the system are generated offline and transaction signing also takes place offline. Nothing associated with this storage system ever touches the internet or any other network.
Two-Factor Authentication (2FA)
Another safety feature of Xapo wallet is 2FA, which requires two levels of authentication to let you access the wallet.
Private Key Segmentation
User funds that are sent to the vault are encrypted and broken down and then stored on paper and external devices. Ever private key Xapo wallet is then segmented and physically distributed to multiple locations.
Instant Notifications on Spending
With this optional feature, you can get an alert every time funds move out of your wallet as an extra security precaution.
The above Xapo safety features clearly indicate that the team behind the wallet highly prioritizes security. However, it cannot be said to be absolutely safe due to one omission – regulatory compliance. Xapo, unlike eToro is not compliant with the regulatory requirements of any country.
eToro shines in this respect as it is regulated in at least five jurisdictions by various bodies including:
Financial Conduct Authority (FCA) UK
Cyprus Securities and Exchange Commission (CySEC) Cyprus
Markets in Financial Instruments Directive (MiFID) Europe
Financial Crimes Enforcement Network (FinCEN) US; and
Australian Securities and Investments Commission (ASIC) Australia
By virtue of compliance with these regulators, eToro implements strict security measures so as to meet required standards and this makes it one of the safest options.
Xapo Wallet Pros and Cons
Pros:
 Visa debit card for convenient withdrawals and payments
Deep cold storage for user funds
 Operated by legitimate, reputable entrepreneurs, available to public scrutiny
 Beginner-friendly
Multiple methods for adding funds to the wallet
Cons:
 Visa card only available to users in some European countries
 Not regulated
 Only supports Bitcoin
 Lengthy initial setup process
 Wallet requires user verification before sending or receiving funds
 Only available as mobile app or web-based service
Xapo Wallet vs. other wallets – how does it compare?
Xapo wallet vs. eToro
Xapo is an unregulated wallet whereas eToro is heavily regulated. That in itself is definitely a point in favour for eToro, because the fact that it is regulated by trusted agencies means that it is operates reliably and it is monitored.
Xapo only supports Bitcoins and eToro supports five different cryptocurrencies. On top of this, eToro offers trading services, which means that if you want to, you can also buy cryptocurrencies on the trading space and store them on your wallet through your eToro trading account.
Xapo wallet vs. BTC.com
BTC.com is purely a web-based wallet and thus inherently vulnerable. But Xapo lets users store most of their funds in deep cold storage vaults offering higher security.
BTC.com is a lot easier to set up and use than Xapo which requires a lengthy process with multiple verification requirements.
Xapo wallet vs. Hodly
One of the top highlights of Xapo is the debit card provision which lets users withdraw from ATMs and make payments in fiat currencies at stores that accept Visa cards. Though Hodly does not have a debit card, it allows users to withdraw fiat funds directly into their wallets, which is also convenient.
Hodly, unlike Xapo, supports a wide variety of coins, and the list is constantly growing. Xapo only offers support for Bitcoin and is therefore limited.
Conclusion
A close look at the comparison of wallets above reveals interesting insights. One of the most outstanding ones though is the fact that eToro is the only regulated wallet here. While it might not seem like a big deal, it is in fact what makes it one of the best wallets. The cryptocurrency space is still nascent and operates in a legal grey area to a great extent. This exposes users to numerous unknown risks. But when dealing with a regulated entity, these risks are mitigated since the company is answerable to authorities and operates under some form of oversight. In view of the frequency of hacks and disappearing acts in the industry, it is best to entrust your funds to such regulated service providers.
Top-rated crypto platform for 2020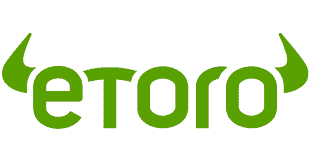 15+ coins supported
CySEC and FCA regulated
Buy, sell and trade crypto in 1 platform
Over 6 million users worldwide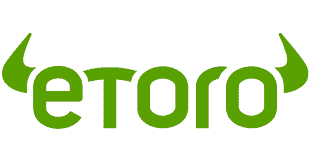 75% of retail investors lose money when trading CFDs with this provider.
FAQs
Where can I download Xapo Wallet?
Xapo wallet is available for download on Google Play Store and Apple AppStore.
My Xapo wallet froze; what should I do?
Simply uninstall the app and install it afresh. Log in to your account using your credentials and your wallet will be restored.
How do I reset my Xapo password?
Initiate a retrieval of funds from your vault and you will get a prompt to enter password. Click on Forgot Password and you will get an email within 24 hours to reset the password.
My password is blocked. What should I do?
Any time you make repeated attempts to log in using an incorrect password, it is automatically blocked for five hours. Wait for this period to elapse and then use the correct password or reset it if you have forgotten it.
Can I change the language of my Xapo wallet?
Yes. On your phone, go to Settings and select System and tap Languages and Input to change the language.
How can close my Xapo wallet account?
Before closing your account, transfer or withdraw all funds and then contact customer support to get assistance with the procedure.
I did not receive my 6-digit SMS verification code. What should I do?
If during the initial setup process you do not receive the SMS verification code, you have the option of electing to Receive a Phone Call instead, which appears on your setup screen.
What should I do if I do not receive the verification email?
First, check if the email was mistakenly sent to the spam folder. If not, go to your app and find the option of resending the email.