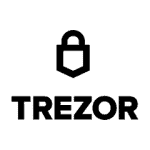 Trezor wallet was the very first hardware wallet in the crypto market and is probably one of the best known. It is the product of a pioneer company in the industry and has created a worthwhile reputation for good reason. But is it the best wallet for you?
In our Trezor wallet review, we have taken a closer look at the defining features of the Trezor wallet and have assessed that it is not the safest wallet in the market. Thus, we're not recommending it.
If you want to know why it's not a safe crypto wallet and what crypto wallet is deemed to be the safest, continue reading below.
Top-rated crypto platform for 2020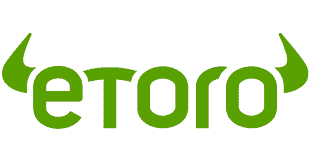 15+ coins supported
CySEC and FCA regulated
Buy, sell and trade crypto in 1 platform
Over 6 million users worldwide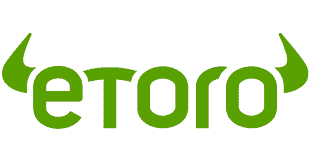 75% of retail investor accounts lose money when trading CFDs with this provider. Crypto assets are highly volatile unregulated investment products. No EU investor protection.
Is the Trezor Wallet Recommended?
Even though Trezor wallet is one of the most secure by virtue of being a hardware wallet, we would not recommend it. Why? The wallet is not regulated by any authority and is therefore not absolutely secure. We recommend the use of regulated platforms such as eToro (read our eToro review here) as these offer a much higher level of security and accountability to their users.
What is Trezor Wallet?
What is Trezor wallet? Trezor wallet, as mentioned earlier is one of the longest standing crypto hardware wallets. It was the very first hardware wallet on the scene, having been launched in 2014.
Trezor is an invention of a well-known crypto personality, Slush, who is an IT developer and CEO of his company, Satoshi Labs. It was the first wallet to offer the combination of cold storage with the ability to spend as conveniently as from a hot wallet.
Sporting an interesting design, Trezor is about the size of a car-key and connects to a PC using a USB cable. Its crypto storage facilities are offline and so well kept that the device can be used even on a PC infected with malware.
Trezor Wallet Compatibility
Trezor wallet is compatible with:
Windows
Mac OS
Linux
Android
iOS
What wallet type is Trezor?
What cryptocurrencies does the Trezor wallet support?
Bitcoin
Ethereum
Bitcoin Cash
Stellar
EOS
Litecoin
Tether
Bitcoin SV
Tron
IOTA
DASH
Binance Coin
Ethereum Classic
ZCash
Bitcoin Gold
VeChain
Maker
OmiseGo
MobileGo
Dogecoin
0x
Air
Alis
Amis
Aragon
Aigang
Arcade
Aeron
Maecenas
ATHENIAN WARRIOR
IoTeX
Atlant
Avalon
Aventus
BlockCDN
BeerCoin
Decred
QTUM
Aeternity
Ziliqa
Bitcoin Diamond
Digibyte
Pundi X
Puma Pay
Mithril
True USD
Gemini Dollar
Bytom
USD Coin
Populous
Paxos Standard Token
Augur
Golem
Holo
IOS Token
WAX Token
Dao Casino
BLX
BLackmoon Crypto Token
BMChain
BraveNewCoin
Blockoptions
BROTHER
Ethos
Bitcoineum
ChangeBank
BlockCAT
Crypto Crash Course
Blox
Cofoundit
Bezant
Digitex Futures
Decentraland
Waltonchain
Nexo
Bancor
TokenPay
BitTorrent
Dai
VeThor
SmartCash
STATIS EURS
The Abyss
Maximine Coin
XYO
ODEM
First Blood
300 Token
Ad Shares
Ad Token
AdEX
CMC
Cobinhood
Creditbit
Credo
CryptoCarbon
CryptoLah
Civic
DABCoin
DALECOIN
TheDAO
Steamr
DataBrokerDAO
Digital Developers Fund
DENT
What fees does Trezor wallet have?
There are no Trezor wallet fees for using the device aside from the initial cost and network transaction fees which go to miners.
How to open your Trezor Wallet account
Now that we have an inkling of what it is and how it works, let's find out how to open Trezor wallet:
Step 1: Start by installing Trezor Bridge on your operating system.
This is the interface you will use for setting up and using the device on a PC
Step 2: Reload the page
After reloading, connect the device to a USB port on your PC using the USB cable included in the package.
Step 3: Your Trezor wallet will now install the latest version of firmware as it should come without firmware. In case yours comes pre-installed, contact support

Step 4: Once firmware installation completes, the device will restart and then commence initialization. Click "Create New" wallet

Step 5: Create a backup of your 24-word recovery phrase
You can write it down in the recovery card provided in the package.
Step 6: Name your Trezor and set a PIN code to protect your device
And now your device is ready to use. Congratulations! That is how to open a wallet on Trezor.
How do I add cryptocurrencies to Trezor Wallet?
Next, let us find out how to add currency to Trezor wallet:
Step 1: Click on the "Receive" tab in the wallet

Step 2: Click "Show full address" to view your Trezor wallet address
Step 3: Copy this address and use it to transfer funds from another wallet or an exchange
That is how to transfer Bitcoin to Trezor wallet and how to transfer Ethereum to Trezor wallet. Since the wallet does not support Ripple, we won't be looking at how to transfer Ripple to Trezor wallet.
How to send payments on Trezor wallet?
Now that we have some funds in our account, let us find out how to send payments on Trezor wallet:
Step 1: Click on the "Send" tab and from the list of cryptocurrencies, select the one you want to send

Step 2: Enter the destination address and the amount you want to set, confirm the details and click "Send"
How do I receive payments on Trezor wallet?
To receive payments on Trezor:
Step 1: Click on the "Receive" tab
Copy your Trezor wallet address.
Step 2: Share the address with your counterparty
Wait for funds to reflect in your account.
How safe is Trezor Wallet?
To ensure the security of user funds, there are a number of Trezor safety features that the wallet has implemented. Let's go through them:
24-Word Recovery Phrase
During the initialization process, your Trezor will require you to note down a 24-word recovery phrase. This is a seed for your wallet that you can use to restore the wallet in case you lose access to it for some reason.
Note that this seed is not entirely unique to the device. In case Trezor ceases to exist for whatever reason, you can use the phrase on another wallet e.g. Electrum to recover your funds.
PIN Code
You also set up a PIN code for your wallet to prevent unauthorized access to the device and by extension, your funds. The PIN setup process uses an ingenious combination of the device screen and your computer screen to hide your PIN.
The numeric pad on your computer screen features question marks, so you need to look at your device for number positions.
Additionally, the numbers on the device screen are all jumbled up. To take it even further, you are required to enter the PIN twice, and the order of numbers on the device changes between the entries.
This way, even if someone is monitoring you, they cannot figure out the PIN code.
Passphrase
You can add an extra word to your recovery phrase to make it even more secure. Unlike the recovery phrase, this word should not be written down anywhere. Rather, you should commit it to memory.
The value of this passphrase is that even if someone gets access to the recovery phrase, they cannot restore your account without the 25th word.
Open Source Code
The code for Trezor wallet is open source and therefore available for public scrutiny and audit.
No Pre-installed Firmware
The wallet comes without firmware giving you an opportunity to install the latest available version. It therefore minimizes the risk of overlooking a bug in the system by using obsolete firmware.
Based on the above features, it is clear that Trezor has made security a focal point of the Trezor wallet. However, it cannot be said to be the safest option out there because it is not a regulated platform. As mentioned at the onset, eToro is one of very few crypto service providers that are regulated.
It is regulated by multiple authorities in the various jurisdictions where it operates. As such, it operates under the strict regulatory requirements set by these bodies for user safety. Learn more about the features of Trezor wallet Model T.
Trezor Wallet Pros and Cons
By way of summary, consider the top Trezor pros and cons:
Pros:
100% cold storage
Requires physical confirmation on device to sign transactions
Convenient size for portability
Can be used safely on malware-infected PC
Cons:
Not regulated
Not 100% immune from cyber attacks
Limited coin support
Not hierarchical deterministic
Plastic exterior gives it a cheap feel
Relatively costly
Trezor Wallet vs. other wallets – how does it compare?
Trezor wallet vs. eToro
Because of the kind of wallet that it is, Trezor has very limited customer support. eToro on the other hand, is a digital and browser-based wallet, which means that members of staff can be of much more help in case you need them. We've found them to be very responsive and helpful and you can get in touch any time you wish.
Another big difference between the two robots is that while Trezor is unregulated, eToro is regulated. That makes eToro much more trustworthy because there are international regulatory agencies monitoring how the eToro platform actually operates.
Trezor wallet vs. Coinbase
Being a hardware wallet with full cold storage, Trezor is undoubtedly secure. However, the fact that it is not regulated gives Coinbase an edge over it. Coinbase operates under strict regulatory scrutiny by various authorities.
Trezor is a convenient storage option for cryptocurrencies and has built-in exchange support. However, Coinbase is more functional in that it is also one of the most popular trading platforms globally. It offers various trading options for beginners and experts alike.
Trezor wallet vs. KeepKey
Trezor does not have much to offer in terms of looks as it is primarily made of plastic, which gives it a cheap look. But KeepKey boasts a premium design with an LED screen and metallic exterior.
Trezor has a much more convenient size that KeepKey. Due to its focus on functionality, KeepKey has a large screen, which makes it bulky and inconvenient to carry around. But Trezor is roughly the size of car-keys and you can carry it on your keychain.
Conclusion
All in all, eToro is one of the best wallets for you. It is one of the most secure crypto wallets by virtue of the fact that it is regulated. Furthermore, it is among the most functional platforms, with support for exchange services and trading, for users of all levels.
Top-rated crypto platform for 2020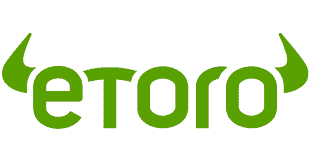 15+ coins supported
CySEC and FCA regulated
Buy, sell and trade crypto in 1 platform
Over 6 million users worldwide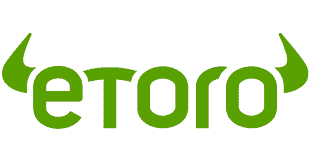 75% of retail investor accounts lose money when trading CFDs with this provider. Crypto assets are highly volatile unregulated investment products. No EU investor protection.
FAQs
How do I reset my Trezor password?
To reset your Trezor password, swipe your finger across the screen while simultaneously plugging the USB cable into the device. When asked whether you want to wipe the device, click Yes and then restore factory settings. Initialize it afresh and set a new PIN code.
What happens if my device is faulty and I send it back to warranty?
The product will be inspected and in case it is not faulty or if it is faulty due to mishandling, the manufacturer will send it back to you. But if it is indeed faulty due to manufacturer error, you will get a new product with all costs, including shipping, covered.