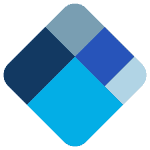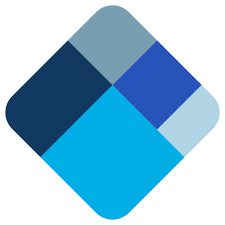 Blockchain.info wallet is among the oldest and most popular crypto wallets of all time. Over the years, it has built a solid reputation and offered a seamless service to users all over the globe. But is it the ideal solution for your crypto needs?
After taking an in-depth look of the wallet, we have figure out if it is not the most secure option out there. Thus, we would not recommend it. 
To help you get a safe crypto wallet, we have mentioned below a safe crypto wallet you can try.
Top-rated crypto platform for 2020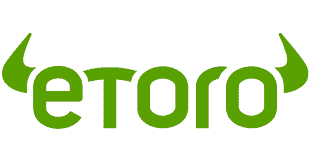 15+ coins supported
CySEC and FCA regulated
Buy, sell and trade crypto in 1 platform
Over 6 million users worldwide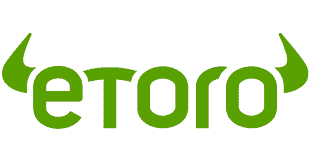 75% of retail investors lose money when trading CFDs with this provider.
Is the Blockchain.info Wallet Recommended?
As one of the most popular wallets, Blockchain.info has lots of great features to its name. However, we would not recommend it as the safest option for you. Like most other wallets in the cryptocurrency sphere, it is not regulated. The eToro wallet is, in fact, one of the few exceptions in this regard as it is fully regulated in all the jurisdictions where it operates. As such, it is among the few wallets we would confidently recommend as a safe crypto wallet solution.
What is Blockchain.info Wallet?
Let us get started by finding out, what is blockchain.info wallet? Blockchain.info, which currently goes by the name Blockchain.com, is one of the oldest and most popular crypto wallets. It is an online wallet with ShapeShift integration, which lets users buy, sell and store digital assets.
The wallet came into existence in August 2011 and currently has more than 38 million wallets on its platform and operates in over 140 countries. Its founders are Peter Smith and Nicolas Cary and it is incorporated in Luxembourg.
Unlike other wallets, Blockchain.info is a resource base where users can get information about Bitcoin and its blockchain network performance. Over the past decade, the platform has had two rounds of funding from key players in Silicon Valley and beyond, extending its international capabilities.
Blockchain.info Wallet Compatibility
Blockchain.info wallet is compatible with the following platforms:
What wallet type is Blockchain.info?
Hot wallet
Web-based
Mobile app wallet
Multi-currency
What cryptocurrencies does the Blockchain.info wallet support?
Bitcoin (BTC)
Ethereum (ETH)
Bitcoin Cash (BCH)
Stellar (XLM)
USD PAX (PAX)
What fees does Blockchain.info wallet have?
There are no Blockchain.info wallet fees for using the service. However, users have to pay the relevant network fees that go to miners for transaction confirmation.
How to open your Blockchain.info Wallet account
Let us now learn how to open Blockchain.info wallet:
Step 1: Users can access the wallet on web or mobile platforms. To create a web wallet, go to blockchain.com/wallet and click "Create Your Wallet."
If you prefer the mobile option, download the software from Google Play or Apple Playstore.
Step 2: Fill in the required details on the form that appears. These include an email address and a password for your wallet. Click "Continue" after you accept the Terms of Service.
Step 3: Verify your email and write down your wallet ID. You will need it to log in to your wallet
That's how to create a wallet on Blockchain.info! Your wallet is now ready to use.
How do I add cryptocurrencies to Blockchain.info Wallet?
Next, let's take a look at how to add currency to Blockchain.info. Did you know you can buy Bitcoin directly on your Blockchain.info wallet? Here's how to do that:
Step 1: Launch your wallet and click "Buy Bitcoin"
Step 2: Link your bank account, complete identity verification and buy the amount you want to add to your wallet
That is how to transfer Bitcoin to Blockchain.info wallet. We will learn how to transfer Ethereum to your Blockchain.info wallet in the "receiving currency" section. But since it does not support Ripple, we will not look at how to transfer Ripple to Blockchain.info wallet.
How to send payments on Blockchain.info wallet?
Now that we have funded the wallet, let us learn how to send payments on Blockchain.info:
Step 1: On your wallet dashboard, click "Send"
Step 2: Select the currency you want to send and enter your recipient's wallet address
Enter the amount you want to pay in local currency or cryptocurrency. The wallet's automatic converter will display the total in both currencies.
You can also enter an optional description and customize the fee according to the time you want the transaction to take
Step 3: Click "Continue" and to finish the transaction
How do I receive payments on Blockchain.info wallet?
To receive funds on Blockchain.info, here is what you need to do:
Step 1: Launch your wallet and on the dashboard, click "Request"
Step 2: Select the currency you want to receive
At this point you will see your Blockchain.info wallet address and its QR code equivalent. Copy and send it to your counterparty
Afterwards, enter the amount you want to receive and a description for the transaction then press "Next"
Step 5: On the transaction confirmation screen click "Copy Link" and send it to your counterparty
How safe is Blockchain.info Wallet?
Here are some of the top Blockchain.info safety features:
Email Notifications
Verified email addresses on the wallet are used to verify logins and send payment notifications. And if you ever login to your account using a different device or IP address, you will need to verify the login via email. These features make it easy to take not of suspicious activity on your wallet.
Two-Factor Authentication (2FA)
During login, you will need the wallet password and a One-Time Password (OTP) which is generated through Google Authenticator or another chosen method.
Hierarchical Deterministic Algorithm
In 2016, Blockchain.info updated its wallet to make it hierarchical deterministic, meaning that it generates a new key for every transaction. By virtue of this feature, malicious entities cannot track transactions down to an individual user's wallet.
Open Source
The code for Blockchain.info wallet is open source, making it possible for anyone to audit the code and discover bugs.
Double Password
Wallet users can set a primary password for accessing the account and a second one that you will be asked before spending funds.
IP Restriction
You can restrict the IP addresses allowed to access your account, only allowing logins from the addresses on your whitelist.
Private Key Storage
The user has full control of their private key Blockchain.info wallet. It is not stored on the operator's servers and cannot therefore be compromised in case of a server attack.
Blockchain.info has gone the extra mile in ensuring the safety of its users' funds. It has implemented noteworthy security measures to prevent potential losses. However, it is not a regulated platform. As such, it cannot be said to be completely secure.
Blockchain.info Wallet Pros and Cons
Pros:
Simple, user-friendly design
Displays balances in cryptocurrency and local fiat currency
Users can buy and sell currencies directly on the platform
Accessible on the go via the mobile app
Cons:
As a hot (online) wallet, it is vulnerable to attacks
Not regulated
Requires identity verification for certain processes, which is cumbersome to some users
Supports few cryptocurrencies
Widespread reports of poor customer service
Blockchain.info Wallet vs. other wallets – how does it compare?
Blockchain.info wallet vs. eToro
Blockchain.info is an unregulated wallet whereas eToro is regulated by more than one trusted agency. That makes eToro much more reliable than any other unregulated wallet because it has to abide by strict rules imposed by these agencies, that have to do with transparency, security, costs and much more.
In general, we consider eToro to be a much safer wallet than Blockchain.info. Part of the reason why eToro is so well-reputed is that it has never been involved in hacking scandals and has always made clear efforts to keep the software up-to-date in terms of security measures adopted. We consider it the best choice if safety is what you are looking for in a wallet.
Blockchain.info wallet vs. Electrum
Blockchain.info is accessible on both web and mobile platforms and supports a number of currencies. Though Electrum only supports Bitcoin, it is accessible on desktop and mobile platforms. It also offers cold storage facilities.
In spite of having advanced features, Blockchain.info is one of the easiest wallets to use. The interface is intuitive and the FAQ section of the site, comprehensive. Electrum has a rather long setup procedure and is not the easiest to use for beginners.
Blockchain.info wallet vs. Omni
Blockchain.info is more feature-rich than Omni wallet. While the latter only supports Bitcoin, the former supports a number of additional coins.
Blockchain.info is much safer than Omni wallet. Omni stores its users' private keys while Blockchain.info does not. Blockchain.info also has a lot more security features than Omni which is lacking in HD algorithms and other crucial features.
Conclusion
A comparative look at the above wallets reveals that eToro is one of the best wallets out there. In addition to supporting a wide array of features, it is also one of the safest wallets because it is regulated. This means that users can trade with peace of mind knowing that the platform adheres to strict security measures as required by regulators.
Top-rated crypto platform for 2020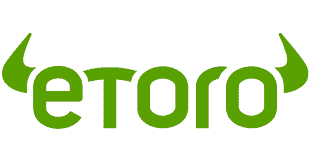 15+ coins supported
CySEC and FCA regulated
Buy, sell and trade crypto in 1 platform
Over 6 million users worldwide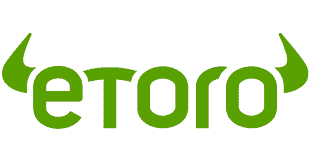 75% of retail investors lose money when trading CFDs with this provider.
FAQs
Where can I download Blockchain.info Wallet?
You can download the mobile versions of the wallet from Google Playstore or Apple AppStore.
My Blockchain.info wallet froze; what should I do?
One solution is to delete the app and recreate your wallet afresh using the recovery phrase. Before you start, make sure you have your recovery phrase.
How do I reset my Blockchain.info password?
At present, you cannot change your Blockchain.info password.
Is it necessary to verify email on Blockchain.info wallet?
Yes. Email verification enhances your wallet's security. Once you have verified your email, it will be used for authorizing logins, notifying you of wallet updates and sending payment notifications. And anytime you use a different IP to login to your account, you will need to verify the login using a verification email sent to your address.
How do I enable 2FA on Blockchain.info?
To set up 2FA, launch your wallet and click Security Center>Two-Step Verification>Enable, then select the preferred method.
How do I make a wallet backup?
Having a backup of your wallet will allow you to recover funds if you ever lose access to the wallet. To create a backup, click "Print Recovery Sheet" and then select "Backup Funds." When your recovery phrase appears, write it down and then click "Finish and Verify." Confirm the phrase and store it securely.
How often should I back up my wallet?
You should only back up your wallet once when you first create it. With the recovery phrase, you can restore funds anytime you lose access to the wallet.
What is my wallet identifier?
It is comparable to a user name in that you need it to log in to your account. You will get it when you verify your email address during the initial setup.