Last Updated on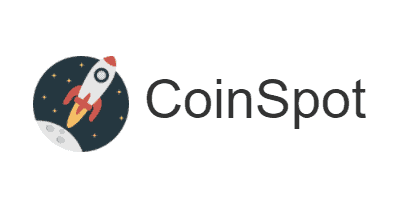 Coinspot is an Australian based exchange that allows users to buy and sell more than 100 different cryptocurrencies. Although the platform accepts real-world fiat deposits, this is only available to those based in Australia. If you're a non-Australian resident, then you'll be forced to fund your account with crypto.
If you're thinking about opening an account with Coinspot, we'd suggest you read our comprehensive review first. We'll discuss everything from fees, supported coins, payment methods, security, regulation, and more.
If you don't have time to read our review in full, we concluded by noting that we cannot endorse Coinspot. The main reasons for this are that Coinspot is unregulated, only accepts fiat deposits and withdrawals from Australians, and the fact that you can't short cryptocurrencies. We much prefer more inclusive cryptocurrency platforms like Coinbase, who facilitate debit/credit card and e-wallet deposits for multiple nations, the exchange is super easy to use, and you can even go-short on more than 15 coins.
Is Coinspot Recommended?
❌We do not recommend Coinspot, largely because they remain unregulated, only offer fiat deposit to Australian residents, and you can't short crypto. We much prefer Coinbase, who hold multiple regulatory licenses, they offer fiat currency facilities to a full range of countries, and you can even short cryptocurrencies.
What is Coinspot?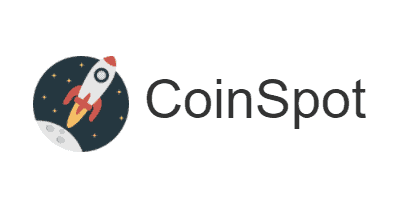 Launched in 2013, Coinspot is a third-party cryptocurrency exchange based in Australia. The platform has an extensive range of supported coins, with more than 100 cryptocurrencies available to buy and sell.
This includes crypto-to-crypto trading pairs, as well as crypto-to-AUD.
The Coinspot platform is rather simple to use, with a clean and crisp interface. The main drawback to using Coinspot for your cryptocurrency needs is that the exchange only accepts fiat deposits and withdrawals from Australian residents. This means that you'll need to deposit funds with cryptocurrency if you're based elsewhere.
How does Coinspot Work?
Coinspot works much in the same way as any other cryptocurrency exchange. The platform matches buyers and sellers, and charges trading fees for its efforts. When you first register an account with Coinspot, you'll need to deposit some funds. Once your account is funded, you can then begin trading at Coinspot.
Some users like to use the platform for their day trading needs, while others use it just to buy crypto. If you're looking to use Coinspot for your long-term investment needs, then you are best off withdrawing your coins to a private wallet.
Coinspot is also involved in the OTC (over-the-counter) space. This means that they can facilitate direct cryptocurrency trades for institutional investors. However, if you're only trading small amounts, you won't be able to use this facility.
What cryptocurrencies does Coinspot support?
AdEx ADX

Aelf ELF

Aeron ARN

Aeternity AE

Augur REP

Bancor BNT

Basic Attention Token BAT

CanYa CAN

ChainLink LINK

Cindicator CND

Civic CVC

Decentraland MANA

Dent DENT

District0x DNT

Dogecoin DOGE

Dragonchain DRGN

Enigma ENG

Enjin ENJ

Eos EOS
Ethereum ETH

ETHLend LEND

Ethos BQX/ETHOS

Fetch FET

FunFair FUN

Gas GAS

Gifto GTO

Golem GNT

Havven HAV

Holo HOT

Horizon State HST

Iconomi ICN

IExec RLC

IOSToken IOST

Kyber Network KNC

Litecoin LTC

Loopring LRC

Metal MTL

Modum MOD
Monaco MCO

Neo NEO

Nucleus.Vision NCASH

Odyssey OCN

OmiseGO OMG

Ox ZRX

Po.et POE

Populous PPT

Power Ledger POWR

Pundi X NPXS

Quantstamp QSP

QuarkChain QKC

Raiden Network Token RDN

Rchain RHOC

Request Network REQ

Revain R

Ripio Credit Network RCN

Ripple XRP

SALT SALT
SelfKey KEY

Simple Token OST

SingularityNet AGI

Sirin Labs SRN

Status SNT

Stellar XLM

Storj STORJ

Storm STORM

Substratum SUB

Tael WABI

TenX PAY

Theta THETA

Tron TRX

Walton WTC

Wanchain WAN

Wax WAX

WePower WPR

Wings WINGS

Zilliqua ZIL
Which countries does Coinspot support?
Although Coinspot is an Australian exchange with a strong focus on Australian residents, users from other countries can deposit and withdraw funds in the form of cryptocurrencies. The platform does not specifically make any mention regarding prohibited countries, which indicates that the exchange is accessible on a global basis.
Coinspot Payment Methods and Fees
As noted earlier, Coinspot offers fiat currency deposits and withdrawals only to those based in Australia. If you're not an Australian resident, then you will need to fund your account via cryptocurrency. Below is a list of payment methods available to Australians.
💳 Online bank transfer (POLi payments)
💳 Cash deposits (Blueshyft)
💳 BPAY
There are no deposit fees to pay if you are funding your account with a bank transfer. If you use either BPAY or a cash deposit, you will pay fees of 0.9% and 2%, respectively.
Ultimately, if you're a non-Australian resident and you need to deposit funds with an everyday debit/credit card or e-wallet, then you're best off using a more inclusive exchange like Coinbase.
Trading fees
Coinspot offers a very simple trading fee pricing structure. Every time you buy or sell a cryptocurrency, you will pay a trading fee of just 0.1%
For example, if you buy $1,000 worth of crypto at Coinspot, you'd pay just $1.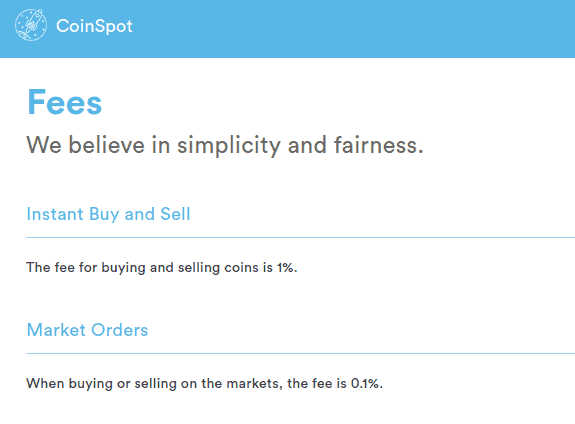 Alternatively, if you use the 'Instant Buy' service, which allows you to buy a cryptocurrency directly from Coinspot without needing to use the exchange, then you'll pay 1%. It is best that you avoid using this feature, as a 1% trading fee is very expensive.
How to sign up and trade on Coinspot
Unless you are based in Australia, we would suggest re-thinking your plans to open an account at Coinspot. This is because you are severely limited when it comes to depositing and withdrawing real-world funds. However, if you do want to proceed, then check out our comprehensive step-by-step guide below.
Step 1. Open an account with Coinspot
Head over to the Coinspot website and click on 'REGISTER'. You'll find the button at the top right-hand corner of the homepage.
On the next page, you will be asked to enter your email address and to choose a strong password.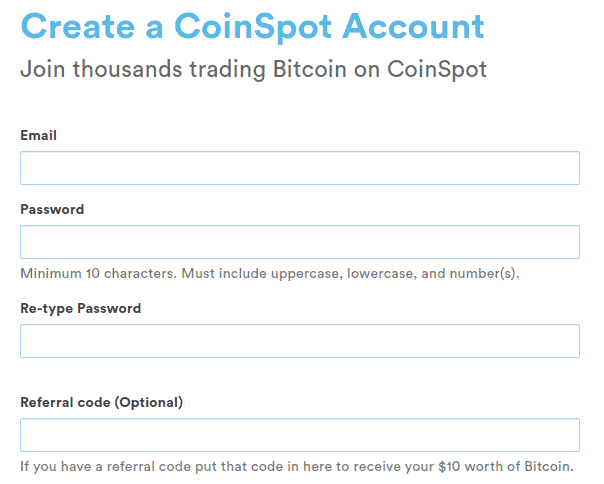 Step 2. Set-up two-factor authentication
Although this step is not compulsory, you are advised to set-up two-factor authentication (2FA). This will add an extra layer of security on your account, and help to keep your funds safe.
Once you're on your main account dashboard, click on the orange text that says "ENABLE 2FA". You then need to link up the Authenticator app on your mobile phone with the Coinspot platform. Moving forward, you'll need to enter the unique code from your mobile phone every time you log in.
Step 3. Deposit funds
Once you've set up 2FA, you're now ready to deposit funds. If you're an Australian resident, click on the 'DEPOSIT AUD" button. If not, scroll down to the wallets section.
If you see the cryptocurrency that you want to deposit with, click on the "OPEN WALLET" button. If not, click on "SEE ALL WALLETS" to see the complete list of supported coins.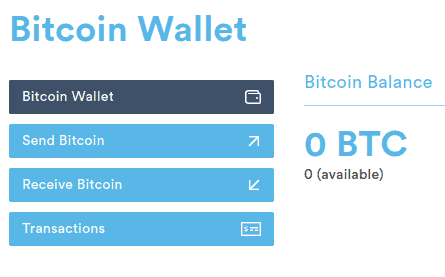 Once you do, click on the "RECEIVE" button. This will then display your unique Coinspot deposit address for the cryptocurrency you want to fund your account with.
Copy the code, head over to your private wallet, and then transfer the funds across.
Step 4. Start trading
Once you have funded your account, you can then begin trading. Click on the "BUY/SELL" button at the top of the screen to be taken to the main trading area.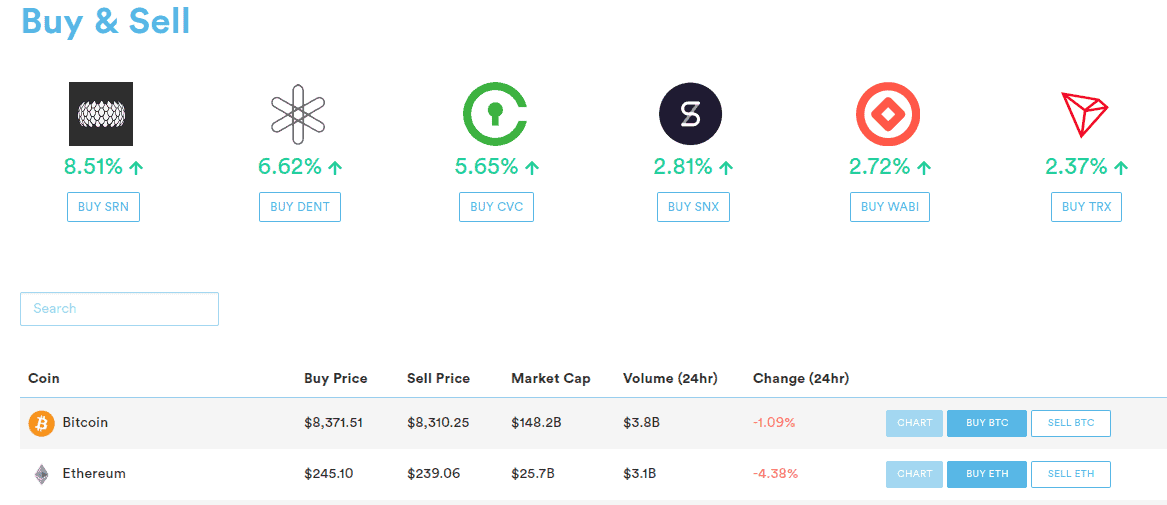 Once you find the cryptocurrency that you want to buy, click on the "BUY" button. You will then be presented with an order box. Choose whether you want to place a market order or limit order, enter the amount you want to buy, and then execute the trade.
Is Coinspot regulated?
As an Australian based exchange, Coinspot must adhere to domestic anti-money laundering (AML) and know-your-customer (KYC) regulations. Moreover, the exchange is a member of the Australian Digital Commerce Association. However, Coinspot does not hold any regulatory licenses.
This should be a major red flag for you as a trader, as the platform does not have any regulatory oversight. We think that you should stick with regulated exchanges like Coinbase, who hold licenses from both the FCA (UK) and CySEC (Cyrus).
Is Coinsafe safe?
Coinbase has not reported any cryptocurrency hacks since its inception in 2013, which is great. However, the fact that the exchange isn't actually regulated by a notable financial body is a cause for concern.
We do like the fact that Coinspot verifies the identity of all of its users – regardless of what payment method is used. This at the very least keeps fraud away from the exchange.
The only security features that we were able to identify are as follows.
🔒Two-factor authentication (not enforced)
🔒Customers identified when using fiat currency
🔒SSL Encryption
When taking into account the lack of security features (such as multi-sig or cold storage of customer funds), alongside a lack of regulatory clarity, we cannot endorse Coinspot as a safe exchange. 
Does Coinspot have a wallet?
Although the platform advertises its 'Coinspot Multicoin Wallet', the wallet is actually nothing more than a web wallet. This means that you do not have access to your private keys. If the Coinspot servers were hacked, your funds could be at risk.

Moreover, although the Coinspot wallet offers 2FA, it doesn't offer multi-sig logins. If you are determined to use Coinspot to buy coins, we would strongly recommend that you store them in a secure private wallet.
Does Coinspot have an app?
Coinspot does not offer a native mobile app. If you want to trade at Coinspot on the move, then you will need to access the platform via your mobile web browser. We found the mobile version of the site more difficult to navigate through in comparison to the main desktop website.
If trading remotely is your main priority, you're best off using a platform like Coinbase, who now offers a dedicated Android and iOS application.
Coinspot customer service
Coinspot has a live chat facility that is available Melbourne time between 9am-10pm weekdays, and 10am-8pm on weekends. Alternatively, you can raise a support ticket from within your account. Coinspot does not offer phone support.
💻 Live Chat
📧 Support Ticket
Coinspot pros and cons
Pros:
More than 100+ cryptocurrencies supported
Australians can deposit with fiat currency
No hacks reported to date
Very simple platform which makes it perfect for beginners
Cons:
Fiat currency deposits and withdrawals only for Australians
No regulatory licenses
No ability to short coins or apply leverage
No phone support
Security features are lacking
No mobile app
Conclusion
In summary, Coinbase does have some notable features. We really like how clean and crisp the platform is, which makes it super simple for those that don't have much experience in using cryptocurrency exchanges. We also like the fact that Coinspot lists more than 100 cryptocurrencies.
However, the main problem with Coinspot is that they are too focused on Australia. If you are not based in Australia, you won't be able to deposit funds with fiat money, which makes it difficult to get money into the exchange. We also don't like the fact that Coinspot does not hold any regulatory licenses. This should act as a major red flag.
Ultimately, we prefer cryptocurrency exchanges that are not only more inclusive to other countries, but in full receipt of regulatory licenses. When we made the comparison with Coinbase, we found that the platform is regulated on two fronts, they accept fiat deposits from a wide range of countries, and you can go both long and short on 15 cryptocurrencies.
How many coins do Coinspot list?

Coinspot supports more than 100 different cryptocurrencies.

Can you 'short' Bitcoin on Coinspot?

You can't short coins on Coinspot.

How do I contact Coinspot via live chat?

You can contact Coinspot via live chat through your account portal.

How much are Coinspot trading fees?

Coinspot charges a trading fee of 0.1%. If you want to access the 'Instant Buy' feature, you'll pay 1%.

Is Coinspot easy to use?

Coinspot has one of the best interfaces in the online crypto space, which makes it super easy to use.

Do I need to verify my identity to use Coinspot?

Regardless of whether you are depositing funds with crypto or fiat money, you'll need to verify your identity before you can start trading.

Can I buy crypto with a debit/credit card at Coinspot?

All supported fiat currency deposit methods are only available to Australian residents.

Does Coinspot offer leverage?

Coinspot does not offer leverage on any of its crypto products.