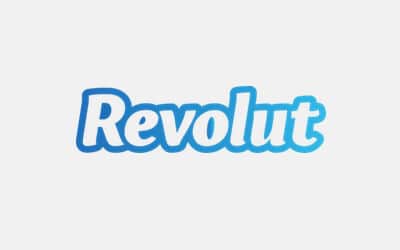 Revolut is an innovative digital banking app that allows customers to access traditional financial services without needing to ever visit a branch. The app provides users with a personal bank account in both the UK and Europe, as well as a pre-paid debit card. Revolut has since entered the cryptocurrency space by allowing users to buy and sell 5 different coins.
If you're thinking about using Revolut to buy and sell crypto, then we would suggest that you spend some time reading our in-depth review. We'll cover everything from fees, regulation, security, supported coins, and more.
If you're strapped for time and want to know whether the app is worth using for crypto trading, then we would suggest you use an alternative platform. The reason we cannot endorse Revolut is that you do not actually own the crypto asset when you buy coins, nor is the facility regulated by the FCA. We much prefer the likes of eToro,  who are not only fully regulated, but you actually own the underlying cryptocurrency when you make a purchase.
Is Revolut Recommended?
❌We cannot recommend Revolut for its cryptocurrency services because users do not actually own the asset when they buy a coin. You are instead trading CFD-like products. As such, you can't actually withdraw your coins out of the platform. We would instead suggest using a heavily regulated platform like eToro. When you buy one of their 15 cryptocurrencies without using leverage, you actually own the asset.
What is Revolut?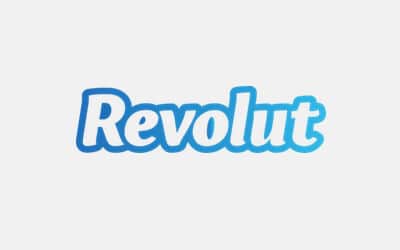 Revolut is a FinTech mobile application that offers bank-like services. When you open an account, you'll be given a bank account in both the UK and Europe. This makes it super easy to transfer funds to people at the click of a button.
The Revolut app also comes with a pre-paid debit card. This is backed by either Visa or MasterCard, depending on where you are based.
As Revolut operates as a digital bank, the platform does not have any physical branches. This means that you can perform all of your banking needs from within the application.
How does Revolut Work?
Outside of its key banking products and services, the Revolut app also allows you to invest in cryptocurrencies. The platform supports 5 different coins at the time of writing, which includes popular cryptocurrencies such as Bitcoin, Ethereum and Bitcoin Cash.
It is important to note that when you invest in cryptocurrencies via your Revolut app, you do not actually own the underlying asset. Instead, you are speculating on the price of the cryptocurrency going up or down. As such, this makes it very similar to CFD trading.
As you do not own the asset, nor are you actually in possession of the coin you buy, you can't withdraw your cryptocurrencies to your private wallet. The Revolut platform is also unsuitable for day trading, as the fees are really high in comparison to other exchanges.
Nevertheless, if you do decide to invest with Revolut, you can purchase a CFD-like cryptocurrency at the click of a button. The money is taken straight from your Revolut bank account, which makes it super easy.
What cryptocurrencies does Revolut support?
Revolut supports a total of 5 cryptocurrencies. Don't forget, you don't actually own the coin, even if you go long. You're simply speculating on whether the value of the coin will go up or down.
₿ Bitcoin
₿ Ethereum
₿ Ripple
₿ Bitcoin Cash
₿ Litecoin
Which countries does Revolut support?
Revolut is primarily suited to those located in Europe, as well as Australia. As such, you cannot use Revolut if you are from the United States.
Here's the full list of supported countries.
Australia

Austria

Belgium

Bulgaria

Croatia

Republic of Cyprus

Czech Republic

Denmark
Estonia

Finland

France

Germany

Greece

Hungary

Iceland

Ireland
Italy

Latvia

Liechtenstein

Lithuania

Luxembourg

Malta

Netherland

Norway
Poland

Portugal

Romania

Slovakia

Slovenia

Spain

Sweden

Switzerland

United Kingdom.
If you are based in the United States, or a country not listed above, then you should consider using a more inclusive exchange like eToro.
Revolut Payment Methods and Fees
Technically speaking, Revolut is a payment method itself, meaning that when you buy or sell coins, the money is taken from your Revolut bank account.
However, in order to fund your Revolut account, you can utilize the following options:
💳 SEPA bank transfer
💳 UK Faster Payments
💳 SWIFT
💳 Debit/credit card
Revolut does not charge users to deposit funds using the above methods. However, if you perform a SWIFT deposit, then you might be charged banking fees by the institution you used to send the funds from.
Trading fees
When you use the Revolut app to buy and sell cryptocurrencies, you will need to pay fees. In fact, you are technically paying fees on two fronts. Firstly, each and every trade that you perform will be accustomed to a 1.5% trading fee. This makes Revolut one of the most expensive trading platforms in the industry. As you get charged the 1.5%  fee at both ends of the transaction, you effectively need to make at least 3% in profits just to cover the charges.

On top of the aforementioned 1.5% trading fee, you will also lose out on the spread. This is the difference between buy and sell orders. As liquidity levels on Revolut are significantly smaller in comparison to other exchanges, these costs can begin to add up.
Other platforms like eToro only charge fees on the spread, meaning that you can avoid a flat trading fee completely. Moreover, as eToro has millions of customers using the platform around the clock, liquidity levels are high, and thus, the spread is low.
How to sign up and trade on Revolut
We would strongly suggest that you reconsider your plans to buy and sell cryptocurrency with Revolut. Although we really like the app for its banking products, the crypto side of Revolut should be avoided. On top of not being protected by the FCA, you never own the underlying asset when you buy coins. Nevertheless, if you still want to buy crypto with Revolut, then we've created a simple step-by-step guide.
Step 1. Open an account with Revolut
Your first port of call is to open an account with Revolut. You can download the app on either your Android or iOS device. You can't access Revolut on a desktop computer, so you'll need a supported mobile device.
You will be required to go through an account set-up process. Like opening an account with a traditional bank, you'll need to provide Revolut with some personal information. This will include the following:
👨 Full legal name
👨 Home address
👨 Date of birth
👨 Nationality and residency
👨Email address
👨Phone number
Step 2. Verify your identity
As you are effectively applying to open an account with an organization that offers banking services, you will be required to verify your identity.
You'll need to first take a selfie, and then upload a scan of your government issued ID. This can either be a passport or driving license.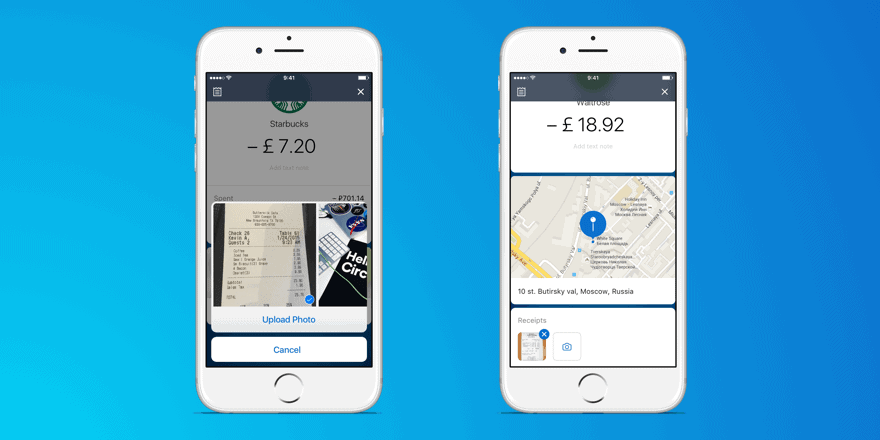 Revolut uses cutting-edge technology to verify identities, which means the process usually takes no more than a few minutes.
Step 3. Fund your account
As soon as your identity has been verified, you can then proceed to deposit some funds. You can do this via a bank transfer (UK Faster Payments, SWIFT or SEPA), or with a debit/credit card. We would suggest using a debit or credit card, as the process is instant. This way, you'll be able to start buying crypto straight away.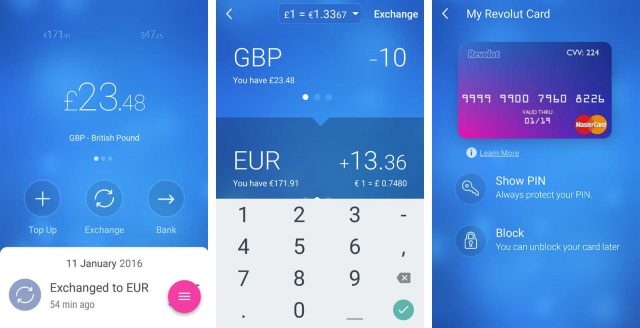 Step 4. Buy or sell crypto
At this stage of the guide, you should now have a fully verified Revolut account that is funded. You are now ready to invest in crypto via your Revolut app.
Within the app, click on the "MORE" button, followed by "CRYPTOCURRENCIES".
You then need to select your preferred fiat currency from the drop-down list, as well as the cryptocurrency that you want to invest in.
Finally, enter the amount that you want to purchase to finalize the trade.
Is Revolut regulated?
Regulation is somewhat complex when it comes to Revolut. First and foremost, Revolut is registered with the FCA, meaning that they comply with the Payment Services Regulations 2017 and the Electronic Money Regulations 2011. Client funds are held in segregated accounts with UK institutions Barclays Bank and Lloyd's.
Revolut has also acquired a European banking license.
However, and perhaps most importantly, the cryptocurrency side of Revolut is not regulated.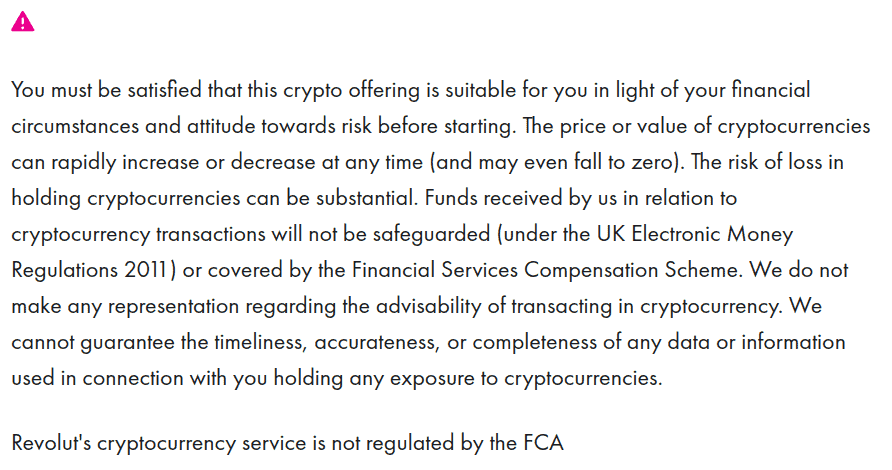 As you'll see from the above disclaimer, client funds held in relation to cryptocurrency transactions are not covered by the Financial Services Compensation Scheme, not is the service regulated by the FCA.
As such, you should tread with extreme caution if using Revolut to buy and sell cryptocurrency assets.
Is Revolut safe?
When it comes to safety, Revolut utilizes financial institution-like security practices. This includes a fully fledged risk management and anti-fraud team to ensure that customer funds are kept safe.
We have identified the following security features at Revolut.
🔒PIN number required when logging in and spending funds
🔒All Revolut users identified
🔒Email address notifications
🔒Requirement to enter a unique code sent to your mobile phone when performing transactions
As good as the Revolut banking app is, you do not have the option of withdrawing your coins out to a secure private wallet. Don't forget, this is because the coins do not actually exist, insofar that you are only speculating on the movement of its price.
Does Revolut have a wallet?
Revolut does not offer a wallet. You do not actually own the coins that you buy at Revolut, meaning there is technically nothing to store. You instead need to rely on Revolut to keep your funds safe.
Does Revolut have an app?
Revolut is only available via a mobile app. You can download the app free of charge on both Android and iOS devices. As a result, you won't be able to access your Revolut account via a desktop or laptop device.
Revolut customer service
One of the worst aspects of the Revolut app is that customer support if often really poor. The only way to contact the team in real-time is via the live chat facility. However, users often complain about waiting days on-end for a support agent to join the live chat room.
This is something that Revolut will need to improve on if it is to retain the integrity of the services it offers. Take note, phone support is not available.
💻 Live Chat
📧 Email: You can email the team at support@revolut.com
#️⃣ Twitter: Revolut has a strong presence on Twitter
Revolut pros and cons
Pros:
Easily invest in crypto via your Revolut account
Supports debit/credit card payments
Simple to use
Cons:
High trading fees
You don't own the crypto asset that you buy
Crypto side of Revolut not regulated
Can't withdraw your coins to a private wallet
Only supports customers from Europe and Australia
Just 5 coins supported
Revolut vs eToro
We've created a comparison with eToro to help you make an informed decision as to whether or not Revolut is the right platform for you.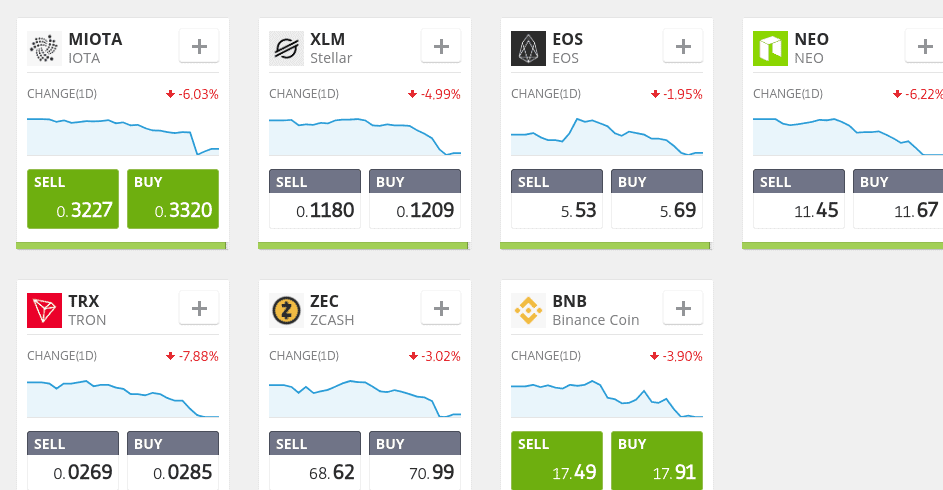 eToro now offers a full range of products far and beyond just CFD broker services. While it is true that you can trade Forex, buy stocks and shares, and even make short-term investments in other assets like commodities, you can also buy crypto and actually own the underlying asset.
Why we recommend eToro wallet over Revolut:
✅eToro offers super low fees that are only charged via a tight spread. On the other hand, Revolut charges 1.5% in trading fees, on top of the spread.
✅eToro allows you to own the underlying asset when you buy crypto. Revolut is merely a CFD-like broker in this respect, as you don't own the asset you buy.
✅ Revolut only supports users from Europe and Australia. eToro is much more inclusive, and they even accept U.S. residents.
✅Revolut supports just 5 cryptocurrencies, while eToro lists 15.
✅While eToro is regulated by both the FCA (UK) and CySEC (Cyprus), the cryptocurrency part of Revolut is not regulated at all.
Conclusion
In summary, Revolut is a really good application if you want to access banking products and services on the move.  At the click of a button, you can send and receive funds just as you would with a traditional bank account. Moreover, as you are also given a Visa/MasterCard, you can buy goods online, and even withdraw cash at an ATM.
However, the cryptocurrency segment of the Revolut app should be avoided at all costs. The main reason for this is that the cryptocurrency it sells is nothing more than a CFD-like product. You don't actually own the asset, meaning that you can't withdraw the coins to a private wallet. Instead, you're simply speculating on the price of the crypto you buy.
We also don't like the fact that the cryptocurrency segment of Revolut is not regulated by the FCA, or any other financial body for that matter.
We would suggest using a heavily regulated exchange like eToro. The platform is regulated by both the FCA and CySEC, meaning you have regulatory oversight on two fronts. However, even more importantly, when you buy crypto at eToro (go-long and no leverage), you actually own the asset. We also prefer eToro over Revolut because the platform supports far more countries (including the U.S.), more cryptocurrencies, and more payment methods.
How many coins do Revolut list?

Revolut supports 5  cryptocurrencies.

Can you 'short' Bitcoin on Revolut?

You can't short coins on Revolut.

How do I contact Revolut by telephone?

Revolut does not offer telephone support. You'll need to contact support via live chat, email, or Twitter.

How much are Revolut trading fees?

Revolut charges a trading fee of 1.5% every time you buy or sell a coin. You also need to make considerations regarding the spread.

Is Revolut easy to use?

Revolut is very easy to use, which makes it ideal for beginners.

Do I need to verify my identity to use Revolut?

All Revolut users need to verify their identity before gaining access to their account.

Can I buy crypto with a debit/credit card at Revolut?

You can top-up your Revolut account with a debit/credit card, and then use the funds to invest in crypto.

Does Revolut offer leverage?

Revolut does not offer leverage on any of its cryptocurrencies.