If you're familiar with smart contracts in the blockchain sector, you're well aware of the "Big 3": Ethereum, EOS, and Tron. The 3 blockchains host the most used smart contract infrastructures in the development sphere. "Smart contracts", otherwise known as digital agreements between different parties or entities, are immutable and can be developed by anyone with an up to date computer. As blockchain industry begins to different sectors of technology, the race for the more efficient and useful infrastructure trudges on. As such, EOS, is one of those blockchain projects that has taken the initiative to push forward in an effort to be the standard for smart contract development.
EOS is also known widely known because of its ICO that it conducted where over $4B was raised over the span of a year. The ICO marked the largest ICO ever conducted and set a precedent for all future companies looking to raise money through blockchain frameworks or technologies. EOS maintained a Top 10 Cryptocurrency (Ranked by market cap) for the latter half of 2018, and has since demonstrated some of the largest trading volumes within any cryptocurrency. This guide will go over the ins and outs of buying EOS, and the steps you need to take for it.
Quick Search Box
How to Buy EOS (Quick Step Guide)
Register an account on the official eToro website or any exchange that has enabled EOS
Submit the required documents, and verify your account
Link a deposit method and then proceed to fund your account ($250 recommended)
Find a pairing of "EOS" to your deposited crypto – if you can't find a pairing, exchange your deposited crypto for an EOS pair (Typically BTC or USDT)
Enter the amount of EOS you'd like to purchase
66% of retail investor accounts lose money when trading CFDs with this provider. You should consider whether you can afford to take the high risk of losing your money.
Compare
You can find out more and compare the brokers and exchanges that offer to Buy or Sell Cryptocurrencies in our list below, or you can skip through directly to our step-by-step guides and tutorials
Compare Exchanges to Buy EOS (EOS)
4,9/5


Buy Now

66% of retail investor accounts lose money when trading CFDs with this provider.You should consider whether you can afford to take the high risk of losing your money.

4,9/5


Buy Now

4,5/5


Buy Now

4,2/5


Buy Now

Payment Methods

PayPal
Credit/Debit Card
Wire Transfer
Neteller

Payment Methods

PayPal
Credit/Debit Card
Wire Transfer
Neteller

Payment Methods

Credit/Debit Card
Bitcoin

Cash
PayPal
Wire Transfer
Skrill

Payment Methods

Credit/Debit Card
Wire Transfer
Bitcoin

Cash
PayPal
Neteller
Skrill

Minimum Deposit

$200 USD

Minimum Deposit

$100 USD

Minimum Deposit

$1 USD

Minimum Deposit

$10 USD
What is EOS ($EOS)?
EOS itself is both a blockchain protocol, a cryptocurrency, and generalized entity that provides blockchain and investment-related financial services. EOS was founded by the blockchain company "Block.one", who was backed by the famous angel investor Peter Thiel. Understanding EOS requires a brief understanding of Bitcoin. Bitcoin has what is deemed as the "scaling" problem, otherwise known as "scalability". As more users and transactions enter the Bitcoin ecosystem, the network becomes congested, slower, and more expensive. Block.one identified this problem early and attacked it head-on, developing the EOS protocol; a protocol that ran off of a different algorithm and consensus mechanism (How a blockchain achieves validation) and would fix the scalability issue Bitcoin presented. As a result, EOS was developed and launched; the biggest perk EOS yields is the fact that no fees are required to send or receive it.
Cryptocurrencies are often criticized because of the "network fee" or other incentives provided to miners of the network when you send and receive a certain cryptocurrency. EOS did away with transaction fees, however, it did come at a cost; one which has been a large controversy within cryptocurrency.
EOS runs on a DPoS model, which stands for "Delegated proof of stake". It's a modified version of the legacy "proof of stake" consensus algorithm whereby stakes are representatives of impact on a network, or in this case, blockchain. In the EOS blockchain, the more EOS you hold, the more resources of the network you can utilize. The problem that some speculators propose there is that if you hold the majority of EOS, aren't you controlling the entire ecosystem? In that case, are you more centralized than not? Regardless of the case, EOS has adopted various fixes and implementations to the network in attempts to try and vitalize the distributed notion of the network.
EOS maintains very high throughput, with the ability to process thousands of transactions per second. It also maintains a very interactive development community whereby programmers and coders around the world have built upon it. EOS is one of the only cryptocurrency frameworks that enables an inclusive C++ development kit.
How to create an EOS Wallet
Each time a deposit is made to Binance as instructed in the previous section of the guide, a virtual wallet for EOS is created for you to use. You can deposit or withdraw EOS from this wallet as you wish.
Additionally, you can also utilize external verified wallets/services that support EOS such as Atomicwallet who has added EOS support in a dedicated fashion. Other wallets are available, however, it's very important that prior to any utilization, you check you are running a legitimate wallet (Check for phishing or fraud), and that you are also running the correct asset wallet (It's a common mistake where users send an unsupported cryptocurrency to a different wallet).
Best Exchanges to Buy EOS
eToro
(Step by Step) How to buy EOS on eToro?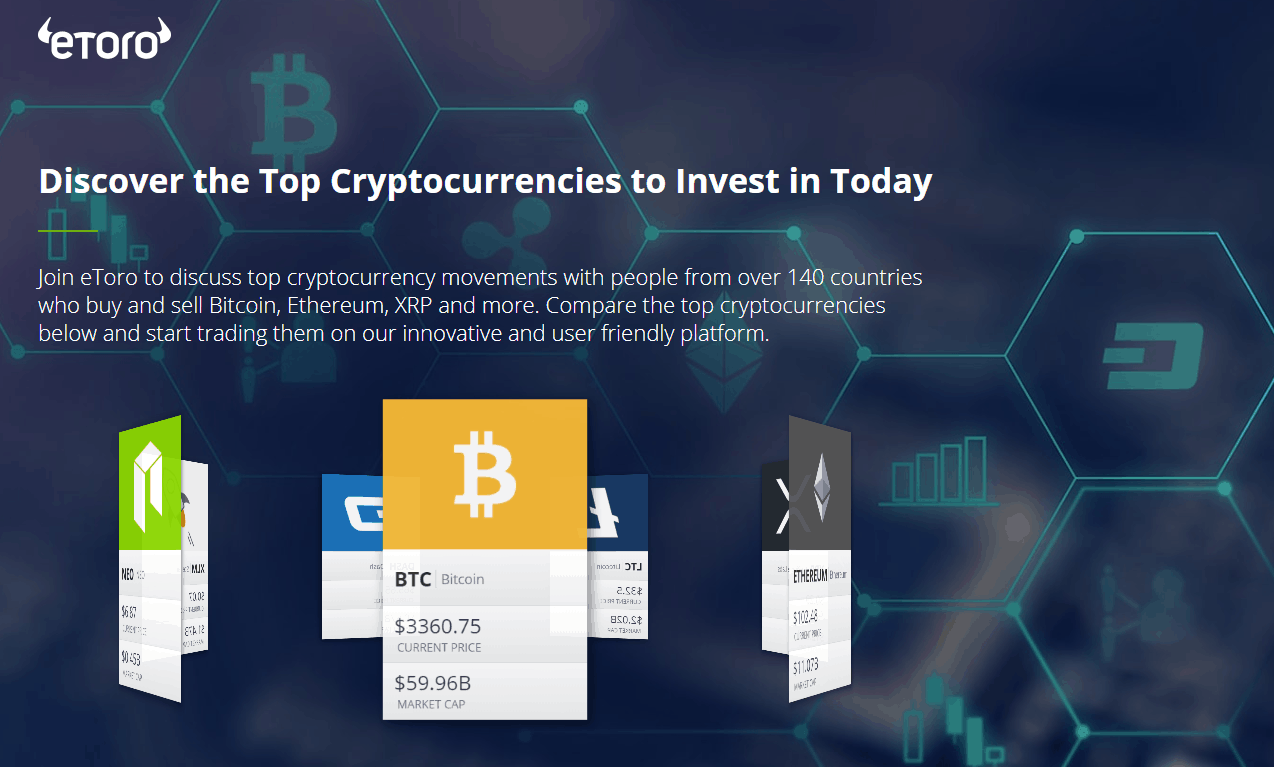 eToro is an FCA regulated exchange registered and overseen by the laws of the CySEC (Cyprus Securities and Exchange Commission) that offers a variety of different trading products including CFDs (Contracts for Difference) and even integrates a social trading platform where you can copy profitable traders. EOS is one of the supported assets that eToro enables for trading; in addition to a wide variety of cryptocurrencies, eToro also supports the trading of a large number of different traditional equities, commodities, and other currencies. eToro enables trading of CFDs explicitly on the exchange, but not actual purchases of the EOS asset.
Pros:
Fast and easy account creation
Your EOS is protected by a regulated broker
Great selection of payment methods, including credit cards and PayPal
Mobile trading app for Android and iOS
Social trading features
Low minimum deposit requirements
Cons:
Verification is required for product trading
You have the option to trade CFDs or buy underlying assets on eToro; in the CFD case, you do not actually own any EOS, rather only contracts that say you do. You have the option to trade on margin in this case.
Step 1: Register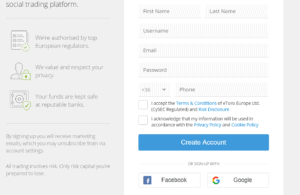 To get started purchasing EOS on eToro, first, register for an account by clicking here. Ensure beforehand of the following factors: that you have valid information to provide to validate your investor profile (Current identification card, proof of residence, funding mechanism), and also that you have funds ready to be deposited to eToro.
To register, visit the eToro homepage, and you should see the obvious green "Join Now" button, or in the navigation bar on any other page, the "Register" button; click it, and enter the required information. Make sure it's an email that you have access to since you'll need to verify an incoming link. Pick a valid username and ensure a safe, strong password.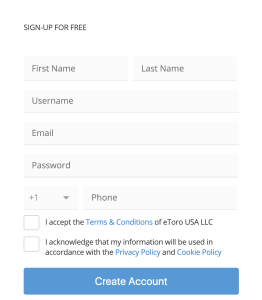 Step 2: Verification
Upon entering the information, you'll be granted a very basic profile. With this account, you, unfortunately, won't be able to trade any assets, however. To move forward with trading or purchasing of any CFDs on the platform, you'll need to verify your account through further ID and documentation. For full verification, you'll need the following:
A valid form of recent ID (Passport, License, or ID Card with ID #) – dependent on your geographical location
Proof of residence documentation (Utility bill, credit card or bank statement, or equivalent)
You can enter all of the above mentioned documentation by clicking "Complete your profile" under the initial account representation on the left-hand side of the platform.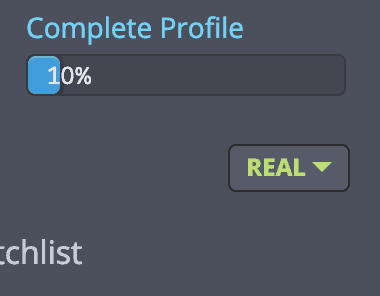 Submitting this documentation to eToro is done in a private and secure manner, and the information is according to their provisions, never shared.
Step 3: Deposit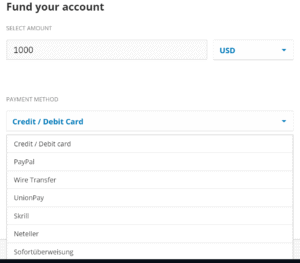 Next, you'll need a funding method. To add a payment method, navigate to "Deposit" highlighted in blue on the bottom left of the account page. On this new page, you'll be able to add a deposit method which can range from either a PayPal, wire transfer, credit card, ACH transfer, and more. The easiest method for this is linking a PayPal since it only requires an email/password login as. Simply select "PayPal" from the dropdown of deposit methods, and you'll be able to link it directly from there. Enter the quantity, and follow the onscreen instructions from there.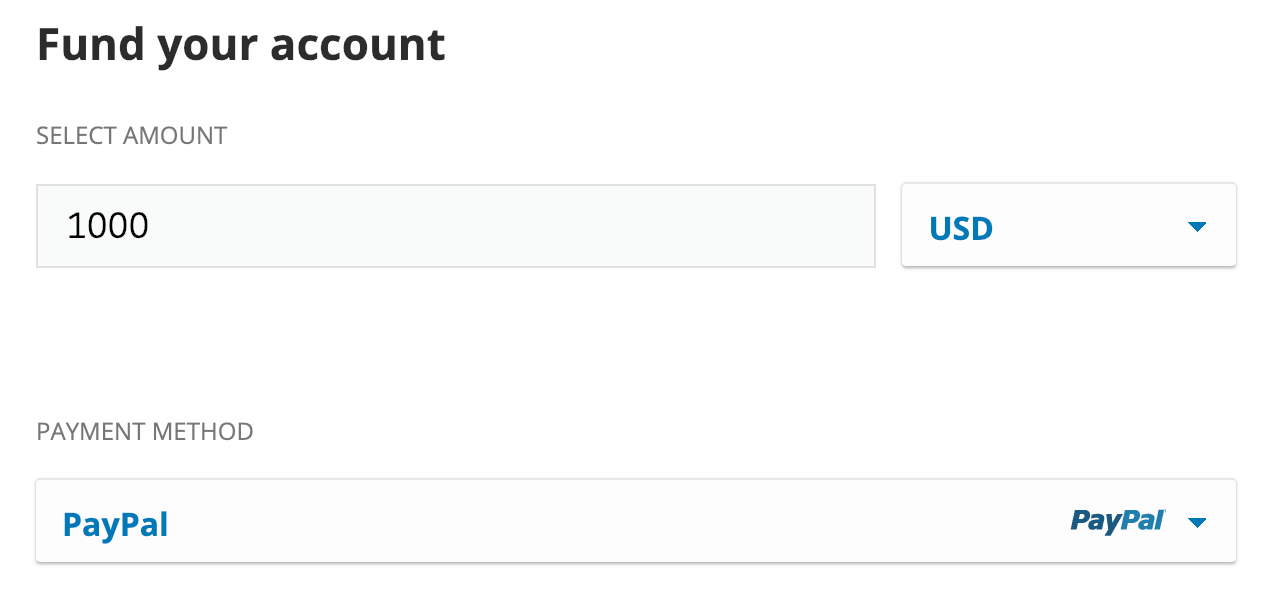 Once submitting the deposit method, you'll have to wait until the method is verified, however, once done, you can navigate to purchase EOS by navigating to the navigation bar (Center of the navigation bar) and searching "EOS". On the dropdown, select the first option and press the blue "Trade" button. A new window will pop up – this is your trading panel.
Step 4: Buying
On the trading panel, you'll now have the option to either buy or sell EOS; in this case, we want a buy order, so select the buy tab. Next, enter in the amount of EOS to purchase; the standard option is a market order without margin (In this case you'll buy EOS and have it redirected to your wallet), however, if you want a limit order that is also possible. Enter in the quantity (In USD) amount you'd like to purchase and then deploy the order. Once executed, you can update your portfolio and see a new position is there, and you've successfully purchased EOS. Alternatively, if you wish to find out more about eToro, we invite you to read our eToro review.
Binance
Binance is another very viable option for purchasing EOS if you're looking to buy the cryptocurrency fast and in a safe manner. Binance is a Malta-based exchange that has been for over a year now running one of the top ranking cryptocurrency exchanges in the digital asset space. It's quickly becoming a standard for upcoming and prospective tokens to aim for a Binance listing because of the wide exposure it grants you. Binance maintains one of the most liquid EOS trading pairs as well, meaning there's a large guarantee on Binance of getting an EOS purchase at the best possible price.
On Binance, you don't necessarily trade EOS unless you strategically try to trade EOS; what is meant by this is that the exchange offers direct purchase of the EOS asset, not just representations. As a result, you can exchange cryptocurrency for EOS on the platform.
Pros:
Numerous audited assets supported with multiple base currencies
Fast and easy registration process
No need to verify your account in case you are trading normal amounts of coins
Basic and advanced trading views
Cons:
You need an actual EOS wallet
In case you decide to raise your account limits, verification can be slow
Step 1: Registration
To get started, simply log in or register for a new Binance account; all you need for a Binance account is an email address and a valid username/password.

After registering, check your email for the confirmation link so you can finalize your Binance account registration. After this, you're done; you're able to buy EOS. Unless you're looking to make institutional-sized trades or purchases on Binance, no further verification is required. However, it's definitely recommended that you take the time to enable 2FA for extra added security. This is essential, especially since Binance is targeted highly by hackers and scammers.
Step 2: Deposit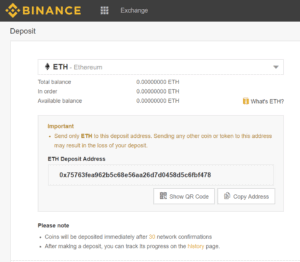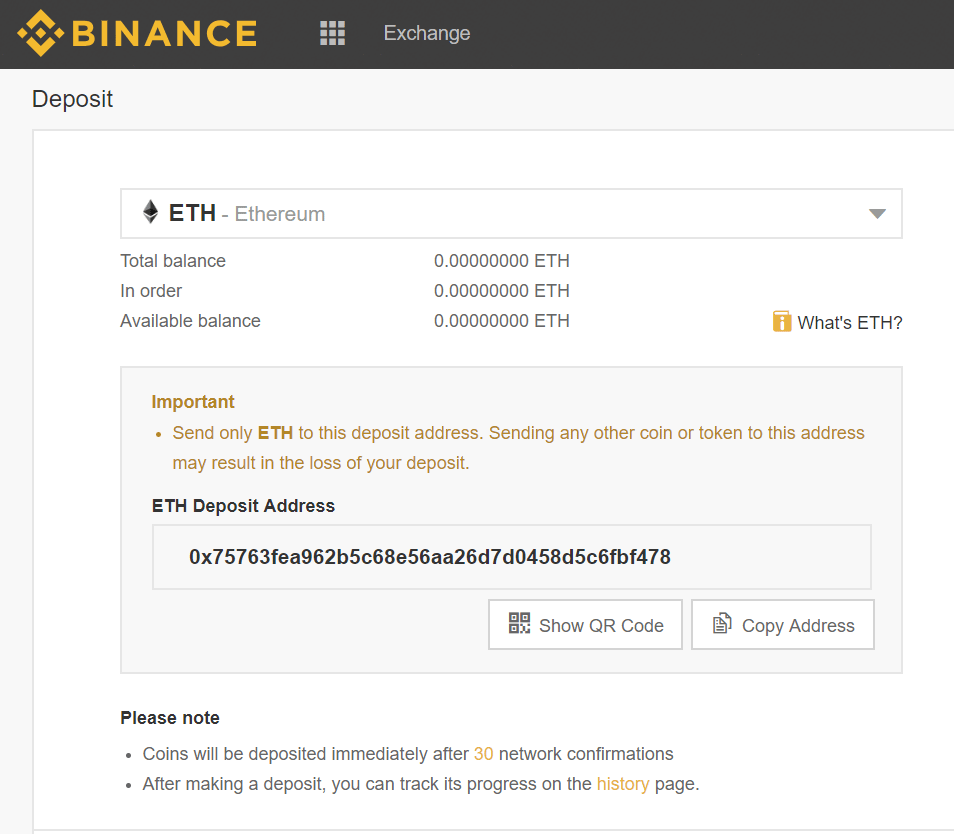 Once you've registered and hopefully enabled 2FA, you'll need to make a deposit to Binance. Binance has multiple methods of deposit enabled on the platform; for example, you can choose between a credit card deposit or a base cryptocurrency deposit. Binance enables deposits for almost all listed cryptocurrencies.
The cheapest deposit method on Binance is to deposit Bitcoin. Although deposits and purchases using credit cards can be quicker depending on Bitcoin's network confirmation time, in regards to fees, Bitcoin deposits are the quickest option. In order to make a cryptocurrency deposit, head to the navigation bar and hover over "Funds", and then select "Deposits/Withdrawals". After that, you'll have a drop-down menu where you can select which cryptocurrency to deposit; select Bitcoin, and then press the yellow "Deposit" button highlighted in red in the image below. Once selected, a deposit address will be generated for you. This is where you'll send Bitcoin to.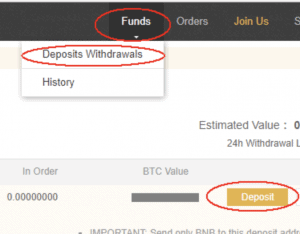 Once you've sent the Bitcoin to this address, wait for the network to confirm the transaction. Once confirmed, you'll then be able to use the newly deposited Bitcoin to purchase EOS.
Step 4: Buying
Go to the top left side of the navigation bar and find the "Exchange" tab, then select basic. On this page you should see the small magnifying glass next to a search bar. In this search bar, type "EOS" and filter to "BTC Markets" directly underneath it. Click on the "EOS/BTC" pair. A new chart should pop up. Underneath this chart, find the "Buy" and "Sell" sections. Underneath "Buy" you should see "Limit" and "Market" order types; select market order, as this is the fastest, easiest method for purchase of EOS (Not always the MOST cost efficient, however, it simply executes a trade at the next best price which is a best practice for beginners).
When the market tab appears, simply enter the quantity of BTC worth of EOS you'd like to buy, press "Buy", and the order book will update and your order will enter the market. Once executed, which will be instant since it is a market order on a highly liquid trading pair, you'll be able to check your Binance Funds and see that your EOS balance has updated to a higher amount.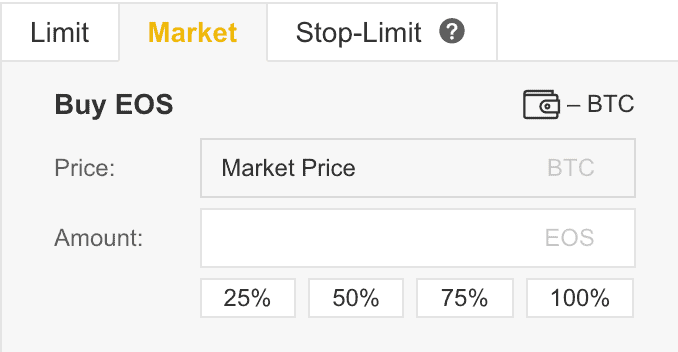 Coinbase

Coinbase at the moment does not support EOS listings, purchases, or trading. EOS has been regarded as a main contender for the top cryptocurrency spot for quite some time now, so the idea of it being listed on one of the most popular exchanges like Coinbase isn't completely out of the question. Coinbase has taken the recent initiative to audit, and implement a wide range of new assets for direct purchase on Coinbase.
EOS has additionally received funding from institutional American Venture Capital firms, and if you're aware of Coinbase's morale, you know they're focused on emphasizing regulation and legitimacy; so with traditional backing, an EOS listing on Coinbase may not be far away.
Plus500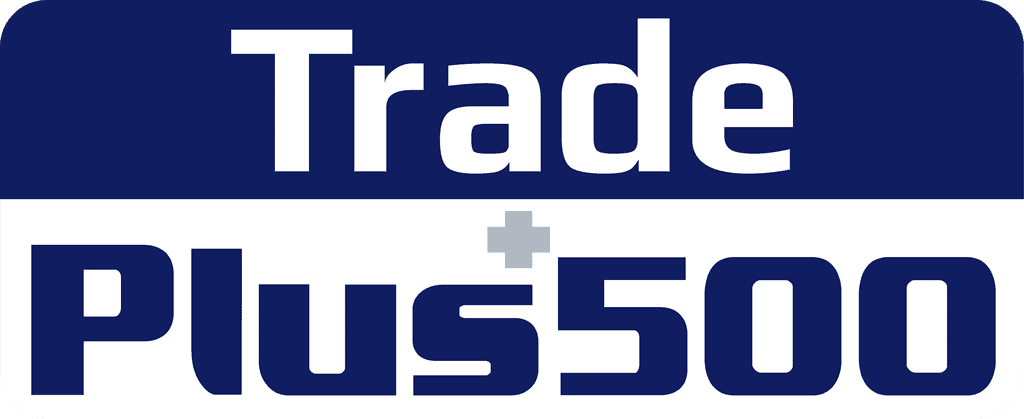 Plus500 is a global CFD broker with a broad range of market and trading products in cryptocurrencies, commodities, and traditional currencies. The broker is fairly popular in Australia and the UK but is unfortunately not available in the US. The broker is a regulated contracts for difference (CFD) broker only, which allows you to utilize margin to trade representations of cryptocurrencies and other assets, rather than purchase the actual assets themselves. This allows for complex trading, and also allows for profiting not only on EOS price increases but also sharp declines. Trading EOS on Plus500 can be confusing, so we'll guide you through the process.
Pros:
You don't need an EOS wallet
User-friendly platform
Fast and fully digital registration process
Mobile trading platform
Low trading fees and margin enabled
Cons:
You don't actually own the EOS
High inactivity and financing fees
Step 1: Registration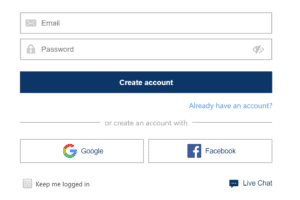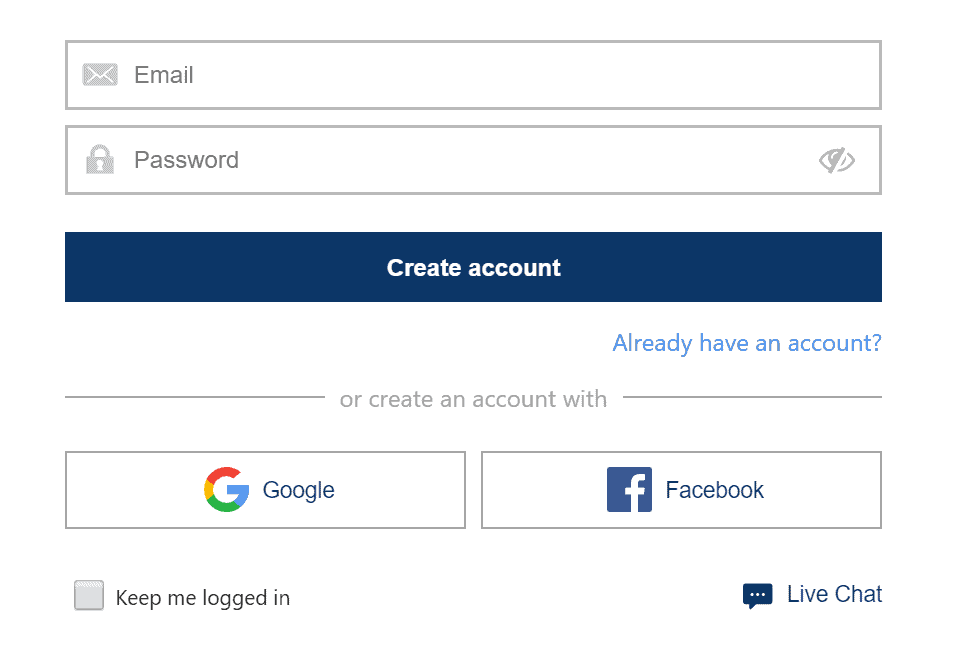 First, you'll need to register with Plus500 by clicking here. If you're new and want to try out a demo account first, you can do so by clicking "Try DEMO Account Free" – the process is relatively the same, except you'll be able to start trading without any account verification.
Step 2: Verification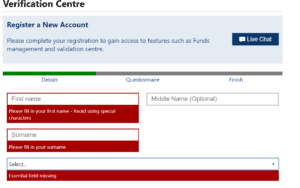 For a preliminary account, you just need email verification, however, to actually trade EOS, you'll need a bit more information. That includes the following:
Valid ID (Passport or equivalent identification card)
Proof of residence (Proof of residence that is no older than 3 months, can be a utility bill, credit card statement, etc)
Selfie next to the valid form of ID in the first bullet point
For the entire account verification walkthrough process, Plus500 has provided a comprehensive guide on where exactly to submit which materials, which can be found here.
The verification process can, unfortunately, take a bit of time, however, once completed you're then set to add a method of deposit or a payment method.
Step 3: Deposit
Once you've verified your account you can also access new sections of the account panel. If you navigate to the blue button that says "Deposit" you'll then be able to link an account for funding your Plus500 trading account. After entering the standard details of the method, such as bank account, you can deposit, as shown in the image below.
Step 4: Trading
Select the quantity of funds to deposit and navigate back to the "Trade" tab under your account. Use the search bar to find the trading pair "EOS"; with your newly funded account, make a "buy" or "sell" order (As shown in the image) for EOS. All that's required is a specification of the order quantity.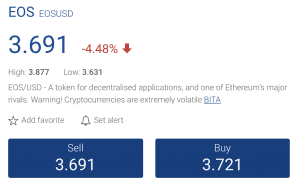 Upon execution, you can check your portfolio to see you've acquired a new position in EOS, and successfully purchased or sold EOS.
80.6% of retail CFD accounts lose money
Trading EOS in Your Country
UKUS & CanadaAustralia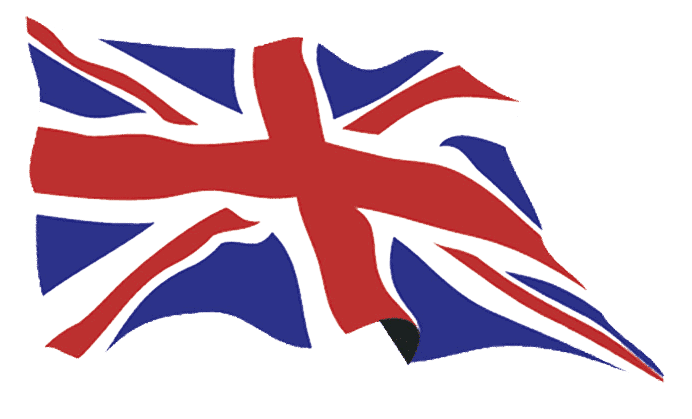 If you're in the UK, you have a variety of different options when it comes to buying EOS. The main exchange used typically in the UK for buying EOS is eToro. Since eToro is regulated by the FCA, the confidence level around the exchange is fairly significant as far as safety and security go. If looking to maintain a buy position on EOS while in the UK, eToro is an excellent option.
Additionally, there are no restrictions to trading EOS on Binance if you're from the UK. The process is still the same, and the verification materials do not change. You don't need verification documentation unless you're looking to acquire institutional amounts of crypto on Binance.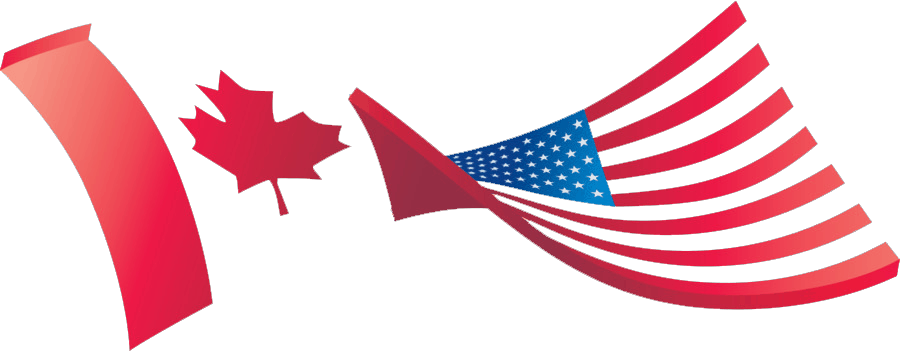 If you're in the US, you have 2 very solid options when it comes to purchasing EOS. Both eToro and Binance are supported exchanges within the United States, open to all investor classifications. The main difference between the two is the financial products offered as well as the verification process.
If you're looking to buy EOS from eToro through contracts for difference, you'll need a fully verified/registered eToro investor profile account which can take a few days to process. However, as a result you're awarded margin, additional financial products, and social trading ability.
Binance is also an option; while you don't have ability for margin or additional financial products to trade and buy EOS, you do not need a verification process and can purchase the asset near instantly upon deposit.
eToro and Binance are two optimal exchanges where you can purchase EOS if you're located in Australia. Australian residents can also use Plus500 as a valid exchange to purchase EOS in the form of CFDs – in this case you're never actually purchasing the EOS asset, rather only purchasing contracts that grant you exposure in terms of price.
Differences Between Buying and Trading EOS
Buying
You own EOS, you have the right to move it, sell it, and transfer it as you wish.
Traditionally associated with longer-term (Multiple months to years)
EOS can be used just as fiat currencies are; for purchases, or for payments
You can use the EOS for smart contract development and other uses
Trading
If you're trading EOS, traditionally done through different financial products like CFDs, you don't actually own EOS asset
Trading EOS usually means a shorter time period for exposure
Traditionally associated with shorter-term positions or ideologies about EOS because using margin accrues fees very quickly
Higher risk is implied because you're buying contracts on margin (Borrowed money from the broker)
How to trade EOS with a trading robot?
If you're looking to trade EOS but don't really know how to trade, you can take advantage of a cryptocurrency algorithmic bot. Cryptocurrency trading robots trade the digital markets automatically and do so based upon set parameters or parameters. They are many times configurable as well with the ability to set exclusive assets on trade. In this case, for example, a certain pair such as EOS/BTC (EOS exchanged for Bitcoin) is selected exclusively for trading. In this case, you can trade EOS with a trading robot.
It's important to research and complete your due diligence on the trading robot you're looking to use, however. There are many scams, Ponzi schemes, and other forms of fraud that are associated with trading robots, so always be sure to do in-depth research on any programs or robots that you might be utilizing.
Alternative Methods to Buy EOS
Credit/Debit CardPayPalBitcoin
The most optimal way to purchase EOS with a credit card is directly on Binance's platform using a fiat bank/credit card as the main payment method. This is a relatively new feature, so if you don't see the option on your account, you may have to clear your cache on your browser or update any older settings. To find the section where you can link a credit card, navigate to "Funds" in the top right of the navigation bar, and on the dropdown select "Buy with Credit Card".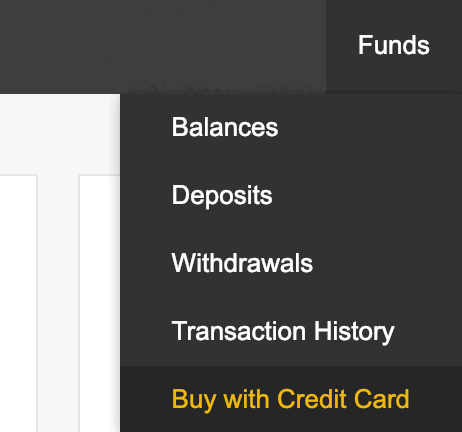 Selecting this option will prompt you with a new screen where you'll have to enter in the specifics of your credit card for payment. On this page you'll also have two options: 1.) Purchase EOS directly using a credit card, or 2.) Purchase a paired asset of EOS (Say BTC, or ETH for example), and then swap that for EOS on the Binance exchange.
Purchasing EOS directly is easier and more efficient, so to do that, simply select EOS from the dropdown list of assets that the new page presents, and enter the quantity of EOS you want to buy. Press "Buy Now" and once executed, you'll be able to go to your portfolio on your Binance account and see that the balance of EOS has updated.
The easiest way to buy EOS with PayPal is by linking a PayPal account to eToro and purchasing EOS directly through eToro with the transferred PayPal funds. Prior to this, however, you'll need a verified PayPal account that is verified with a bank account or debit/credit card. Once you've completed that step, you can then simply enter in the account details and proceed to add PayPal as a deposit method on eToro (See earlier in this guide section "How to Buy EOS on eToro"). A new window will prompt you to login to your account; do this, and you should be able to fund the eToro account with PayPal funds.
Once the account is funded, move ahead to create a buy order for EOS on eToro just as instructed previously in this guide. The overview process is the same on other platforms as well.
Buying EOS with Bitcoin can be done by first utilizing an exchange that supports the EOS/BTC trading pair, depositing Bitcoin to that exchange, and swapping the newly deposited Bitcoin for EOS. Binance is currently the most liquid and easiest exchange to buy EOS with Bitcoin on; to do this, simply deposit funds to your Binance (Or another exchange equivalent where an EOS/BTC trading pair is available), and then navigate to the exchange section. Find the EOS trading pair under the Bitcoin markets, and hover to "Buy EOS". A new trading option will appear where you can choose a market order or limit order. Select market order, enter the quantity of EOS you'd like to purchase (Relative to your deposited Bitcoin) and press the green buy button.
How to sell EOS?
Assuming you've acquired EOS in your wallet and would now like to sell it, say hopefully for a profit, there are various ways to do this. Primarily, if you're trading a contract for difference, as is the case with the eToro exchange, you'll have no other choice but to sell the contract on that said exchange (At least with current day technology).
To sell EOS on eToro, all you'll need to do is navigate to the same market page for EOS that was found before except instead of highlighting the "Buy" tab, you'll select the "Sell" tab as highlighted in a blue rectangle below.

Then, once this panel pops up, all you'll need to do is specify the quantity of EOS you'd like to sell (If you already own an EOS buy contract). On Binance, the process is similar, all that's required is a switch instead of creating a buy order, creating a sell order for the parallel quantity (Or less).
You've just learned which service is the best EOS exchange along with three other top picks. You know how to buy EOS via each exchange and broker, and you know the upsides and downsides of different payment methods (credit cards, PayPal) as well as how to use those to buy EOS. You also know the pros and cons of holding coins in a EOS wallet.
Our top pick among EOS exchanges and brokers is eToro. The broker offers its users an easy-to-use platform, a fast registration process, social trading features, and regulated service.
If you like to receive articles like this into your inbox along with EOS news, be sure to subscribe to our newsletter.
FAQ
Ethereum vs EOS: what's the difference?
The big comparison and debate in the blockchain and cryptocurrency community is whether EOS is better than Ethereum. The two are somewhat similar in nature where they both allow for smart contract development, have a Proof of Stake mechanism (EOS runs a modified version, however, the staking concept is prevalent in both projects), and also the concept whereby both projects are fans of the ICO crowdfunding method.
EOS and Ethereum are both different; they have their respective pros and cons. Ethereum's main advantages are its levels of decentralization where not a single entity or group of entities can really control the overall network. EOS has the main advantage of no fees and high transaction throughput, but this comes at the cost of being slightly more centralized. Neither is necessarily explicitly better than the other; it's just dependent on your subjective interpretation of which qualities are more important.
Who Created EOS?
EOS was founded by the blockchain service provider company "Block.one". The company is famously backed by Peter Thiel as well as a few other notable VC and PE firms. EOS was founded by a group that is also famously recognized by the BitShares community, another decentralized cryptocurrency project looking to disrupt the global financial services market.
Is EOS Legal?
EOS is currently not recognized as any technology or framework that is deemed illegal on a global financial scale, however it is definitely still best to do your own respective research and see if it is in fact deemed okay to purchase in you region. For example, while ICOs are not deemed illegal per se in the United States, they are deemed illegal in China.
As such, always do your proper due diligence. At least within the US, UK, and Australia, EOS is not deemed illegal.

What Can EOS Do?
EOS is a cryptocurrency that can be sent, received, and confirmed/settled anywhere in the world (To another wallet) within mere seconds without any transaction fees. It competes with other cryptocurrencies with the sole factor of not having any type of fees and processing transactions at very high speeds. EOS is also a development platform where developers can develop decentralized applications and individual smart contracts, virtual agreements amongst one another that execute upon predetermined set parameters.
EOS can also function as the backbone for storage systems; while singularly storing data on EOS isn't entirely efficient, utilizing a subsidiary method such as IPFS in accordance with EOS can prove very useful.
Is EOS a Good Long Term Investment?
EOS performed better than a large majority of cryptocurrencies in 2018, mainly due to the fact that it finished its ICO and raised over $4 billion in the course of just a year. Asking whether or not EOS is a good long term investment is really dependent on your own portfolio and the volatility you're willing to withstand from assets you place in your portfolio. If you're looking for low volatility, then EOS might not be the greatest option, considering that the EOS price had large swings in 2018 and 2019. However, its growth proposition is rather large and has the potential to disrupt multiple industries. If that becomes the case, it'd probably be wise to include EOS in your portfolio.