Google is one of the largest companies in the world, with its products being used by billions of people on a daily basis. Thanks to this, its stocks are being monitored by millions of people around the world. As such, those looking to buy Google stock will be excited to know that the prices of both GOOG and GOOGL are growing and that this has been a long-time trend.
Investors who wish to buy stocks should consider doing it sooner, rather than later, as Google stocks have been on a surge in the past several months.
Both GOOG and GOOGL have shown identical behavior, with GOOGL having only a slightly higher price. At the time of writing, GOOGL is valued at $1,164.94, while GOOG has the price of $1,157.86. However, even though the prices had identical behavior, what can be concluded from their movements?
Google stock price has been on the rise
The stock prices had a difficult time in 2018, particularly at the end of the year in Google stocks' case. Their prices were dropping, and they even went below $1,000 per stock on December 24th, 2018. They hit the lowest point in the past three months on this date, being valued at only $984 ($976 in case of GOOG).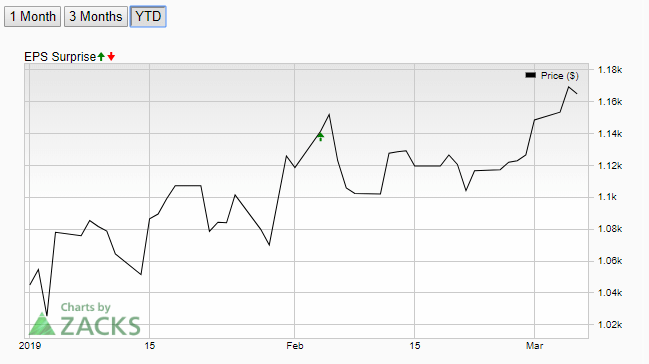 However, the very next day, the stocks saw major recovery, surging all the way up to $1,046.70 ($1,037) by December 27th. The price corrected itself slightly within the next following days, but not more than a few dollars. Finally, 2018 ended with GOOGL's price being at $1,045 and GOOG at $1,035.
As soon as the year started, the stocks dropped by around $30, only to surge immediately after that. The surge brought GOOGL to the price of $1,075 ($1,070). As January progressed, both stocks continued to behave in this way, experiencing slight drops for several days, only to go through a recovery, and even surge higher than they were before the drop.
Each new surge managed to breach multiple resistance levels, while each drop broke several supports, but the overall price continued to increase.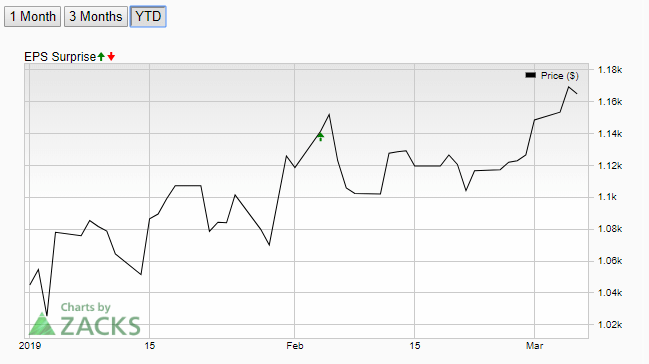 The stock prices reached one of their highest points in 2019 on February 4th, when GOOGL hit $1,151.90, while GOOG was close behind with the price of $1,146 at the same time. However, after the higher surge, a deeper drop followed as well. Within only three days, GOOGL price dropped down and was barely stopped by a $1,200 support level.
As for GOOG, it even managed to breach this support, spiraling down to the price of $1,095, where it was stopped and where it spent the next few days. Following this, another small growth brought GOOGL above the resistance at $1,120, which served as a support when the price attempted to drop once again. However, this support was eventually broken on February 19th, and the one at $1,100 once again prevented GOOGL from dropping further down.
However, that was when things changed for GOOGL and GOOG alike, and from February 21st, both have been on a constant surge that resulted in reaching their highest price in 2019 on Monday, March 4th. This is when GOOGL hit the price of $1,169, while GOOG was just behind at $1,162.
At the time of writing, the stock prices are experiencing another small drop, which will likely end within a day or two, and which will later lead to a new surge, if the pattern holds. If this happens, both GOOGL and GOOG will undoubtedly go even higher.