Ethereum is one of the most known and reputable cryptocurrencies in the blockchain and digital asset hemisphere; it's a form of value that enables transfers online where transactions are immutable and assets can be sent and confirmed within mere seconds, however, many don't know that Ethereum soft forked (Which essentially means they updated their code) in 2016 after a massive attack on the Ethereum blockchain. Ethereum Classic and the creators/developers behind it, decided that they did not want to side with this massive change, and so they continued on the 'old' blockchain, and named it Ethereum Classic. In short, there's two main Ethereum's now, and this often gets confused: 1.) Ethereum and 2.) Ethereum Classic. Both are cryptocurrencies with their respective advantages and pros, however, buying Ethereum Classic and distinguishing between the two can often be confusing. This guide will help ease the complexity involved with buying Ethereum Classic.
Buying Ethereum Classic can be very confusing if you're a beginner in blockchain. As a result, we'll walk you through how to buy Ethereum Classic, what Ethereum Classic is/how it's different from Ethereum, and also the best and most cost-efficient exchanges to buy Ethereum Classic.
Quick Search Box
How to Buy Ethereum Classic (Quick Step Guide)
Create an account with a provider that lists Ethereum Classic trading such as Binance.
Verify your account and provide the needed documentation materials; once submitted, add a second method of authorization and add a layer of security to your account profile through 2FA.
Link a funding method to your account. This can be PayPal, credit card, etc. Once completed, fund your account through whichever broker you're using.
Find the markets or exchange section of whichever platform/broker you're using. Find the 'Ethereum Classic' or 'ETC' listing and click 'Trade' or 'Buy'.
Select 'Market Order' from the order type, and then specify how much worth you'd like to purchase of Ethereum Classic. Press 'Buy' and upon execution you'll now own Ethereum Classic.
Compare
You can find out more and compare the brokers and exchanges that offer to buy or sell cryptocurrencies like Ethereum Classic (ETC) in our list below, or you can skip through directly to our step-by-step guides and tutorials
Compare Exchanges to Buy Ethereum Classic (ETC)
4,9/5


Buy Now

4,9/5


Buy Now

4,9/5


Buy Now

4,9/5


Buy Now

Payment Methods

Credit/Debit Card

Bank Wire Transfer
NETELLER

Payment Methods

Credit/Debit Card
Bitcoin

Payment Methods

PayPal
Credit/Debit Card
Wire Transfer
Neteller

Payment Methods

PayPal
Credit/Debit Card
Wire Transfer
Neteller

Minimum Deposit

$500 USD

Minimum Deposit

$10 USD

Minimum Deposit

$100 USD

Minimum Deposit

$100 USD
What is Ethereum Classic (ETC)?
In 2016, Ethereum was just starting out and was blossoming into the mainstream blockchain infrastructure giant that we know it as today. Companies were taking interest into Ethereum's DApp development strucure, investors and traders were starting to pour into the markets at rapid rates, and creativity was very apparent. As a result, a conglomerate of different developers, prominent market participants, and VC-like individuals came together to create what would be called 'The DAO'. To keep it short, the DAO was simply a decentralized investment opportunity where you could contribute to the program and in turn the DAO would invest in profitable opportunities for you. It was a massive success and amassed over $150 million in investments. However, the underlying smart contract was hacked, and over $150M was stolen.
Although the story was more complex, Ethereum had a choice; they could fork the chain and have it so that the funds were recovered (Something that many people disagreed with because it was against the concept of 'complete decentralization'), or carry on with Ethereum participants losing over $150 million to an unknown hacker. Keep in mind, at the time, this was aroun 14% of all Ether in existence; in just a blink of an eye, a random hacker stole 14% of all of the Ether in the world. As a result, Ethereum ultimately forked (A basic way of saying they updated to a new infrastructure code), and reversed the destruction, but part of the Ethereum community was upset with how the situation was handled. This part of the community decided to run Ethereum on the original chain, and therefore 'Ethereum Classic' was born.
It's important to note that Ethereum and Ethereum Classic are two separate entities. They are two different cryptocurrencies, and you should never send Ethereum Classic to an Ethereum address and vice versa. They are also two different blockchains; both have their respective differences. Namely, Ethereum Classic's blockchain runs on a Proof of Work (PoW) consensus while Ethereum has updated to a Proof of Stake (Consensus) – if you don't understand these concepts, it's not an issue, all that's really important is that it's understood that Bitcoin, Ethereum, and Ethereum Classic are three separate cryptocurrencies.
Ethereum Classic, nonetheless, is still a cryptocurrency. It can be sent, received, confirmed, and settled in another person's wallet across the globe in mere minutes, if not seconds. While Ethereum and Ethereum Classic maintain differences in their structure, they are both powerful cryptocurrencies that can be utilized for online payments, peer to peer transactions, and facilitation of their respective networks.
[/su_note]
Best Exchanges to Buy Ethereum Classic (ETC)
Binance
Etheruem Classic can also be bought on the Binance exchange, which is a crypto-exclusive exchange that offers extremely quick and integrated cryptocurrency purchases. Binance is Malta-based and maintains one of the most secure environments for cryptocurrency purchases and sales. Buying Ethereum Classic on Binance is very easy, straight forward, and can be done near instantly.
Binance offers 2 main methods for funding your account, which we'll teach; you can deposit any cryptocurrency that is supported by Binance to the exchange and then swap that cryptocurrency for a currency that is paired to Ethereum Classic, or you can fund your account via a paired currency with a credit card. Both are near instant; to get started, make sure you have a valid email address that is accessible, a valid form of funding (Or pre-purchased cryptocurrency), and a reliable internet connection.
Pros:
Assets/cryptocurrencies that are listed on Binance are vetted and audited beforehand which gives a level of security.
Registering for an account takes only a few minutes, and there is no verification that is needed in order to get started with purchasing Ethereum Classic.
Trading fees on Binance are very low, they offer some of the best rates relative to market prices in the industry, and they have demonstrated legitimate volume and liquidity.
Binance maitnains complex charting, analysis, and prediction tools as well as complex order customization if you choose to utilize it.
Cons:
Support team can sometimes take time to respond to queries.
Verification for institutional account levels is not as fast as registering for a traditional account (With good reason).
Step 1: Register
The first step we'll need to complete in terms of buying Ethereum Classic on Binance is to create a preliminary account. To do this, head over to Binance's homepage and at the top right of the screen you should see the 'Log In/Register' button. Clicking on this will prompt a new page, click on the 'Register' button once this has been selected. The following input form will then appear: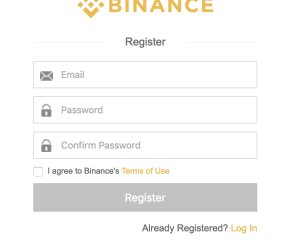 Here you'll have to enter in a preliminary email address (Make sure you have access to this as you'll need to access this for important account actions such as withdrawals), a secure and valid password that is unique to you and that you do not share with anyone else, and then complete the simple captcha. Then, you'll be asked to verify your account creation by going to your email and clicking the verification link that has been sent to you. You'll then have a confirmed account once you've logged in on the new link sent to your email.
Step 2 (Optional): Add a Second Authorization Method
The following step is optional but highly recommended; in this step, we'll add a second method of authorization to your account to protect the Ethereum Classic that we're about to purchase. This step will protect you from identity theft, third-party hacks, and more; as a result, it's highly recommended you complete this part, however, you do have the option to move ahead if you choose.
What we'll first need to do is go to our Binance account page; we can do this by going to the top-right of the navigation bar and hovering over 'Funds' and clicking on the first option that pops up. On the bottom of the page you'll see the notification bar asking if you want to enable 2FA; say yes, and you'll be instructed to download the Google Authenticator app (This can be found on both Android and iOS). Then, the following screen will appear on your account page:
Credit: Binance Support
Now, head over to the app you've just downloaded on your phone. At the top right of the screen, click the "+" sign that appears. Doing so will open up your camera where you'll be asked to scan a QR code. Scan the QR code that pops up on your computer screen on Binance. This will create a label and next to it you'll have a 6 digit code that refreshes every 10 seconds. This is the 2FA code you'll use to protect your account. Now, we can move to the next step of depositing funds.
Step 3: Deposit
Assuming you've created an account, have added an additional layer of security to protect against hackers and scammers, we can now move to deposit funds to our Binance account. This can be done in one of 2 ways as previously mentioned: 1.) We can deposit funds via cryptocurrency, or 2.) We can fund our account using a credit card. If you already own pre-purchased cryptocurrency, to deposit it, head to the homepage of Binance and at the top right of the screen hover over the 'Funds' tab. This will drop-down a variety of options, click on the 'Deposits' option. This will then bring up a new screen where you can input which type of asset you want to deposit. In our case, let's say we want to deposit Bitcoin since Ethereum Classic relative to Bitcoin is one of the most liquid pairs. As a result, clicking on Bitcoin here will generate a new deposit address for us. We can use this address to send funds to. You can deposit pre-bought Bitcoin through this method, or if you don't yet have deposited funds, you can continue following this step. Otherwise, you can skip this step.
To fund our account with cryptocurrency on Binance, we'll first need to head to the homepage of Binance. In the top-right section of the navigation bar, there will be a tab called 'Funds', hovering over this will drop down a menu of options; select 'Buy with Credit Card' from this list. This will prompt you to a new page where you'll be asked to enter in your credit card information and specify which asset to buy. In our case, we want to buy Bitcoin and use that Bitcoin to swap it for Ethereum Classic.
The image below depicts the section where you'll input how much worth of USD in Bitcoin you want to purchase relative to your credit card purchase. Once you're satisfied with the amount, click 'Buy Now', and upon confirmations and the completion of the processing, you should now be able to navigate back to your account balance and see that there are now more funds to your disposal.

Next, we'll use this newly bought/deposited Bitcoin to buy Ethereum Classic.
Step 4: Buy Ethereum Classic Through the Markets
Our final step is to finally make the purchase for Ethereum Classic. To start off, head back to the homepage of Binance once again and this time go to the left-hand side of the navigation bar; hover over 'Exchange' and select 'Basic' from the menu that appears. Once this has been selected, head to the right side of the page and you'll see a list of prospective markets. Click on the 'BTC' tab (Or whichever base cryptocurrency you deposited), and in the input field that is given to you, type in 'ETC' (This is Ethereum Classic's ticker symbol; it should be shown as follows):

Clicking on this will then load up a new chart that is relative to the price of Ethereum Classic exchanged for Bitcoin. Underneath this chart, you will see two columns, one that will inquire if you'd like to buy Ethereum Classic and another asking if you'd like to sell Ethereum Classic. In the column that says 'Buy', click on 'Market', which will set your order type to a market order, which will simply execute at the next best available price. Additionally, you can use Binance's percentage slider to indicate how much worth of your account you want to spend on Ethereum Classic, as shown.

Once you've reviewed your order and can confirm that everything is correct, click the 'Buy Ethereum Classic' button in green, and upon execution, you'll have successfully purchased Ethereum Classic on Binance! Check your account balance to see that your balance of Ethereum Classic has now been updated.
Coinbase


Coinbase is a San Francisco based cryptocurrency exchange and blockchain retail service provider. The U.S. headquartered exchange is very keen on regulation within the atmosphere and offers the sale and trading of a variety of vetted cryptocurrencies, Ethereum Classic included.
On the exchange, you have the option to fund your account through a credit card, bank account, or by depositing an already pre-purchased cryptocurrency from a different exchange.
Pros:
One of the only United States domiciled exchanges that maintains a very clear and up to date regulation and registration with financial authorities.
Creating an account takes a few steps; while lengthy, your account safety and security is paramount.
Large amount of assets to choose from, cryptocurrency 'vaults', indices, and more are available.
You can use Coinbase to create and edit new/customized portfolios for yourself.
Cons:
Verification for your account can sometimes be lengthy if you don't provide accurate documentation or pictures are blurry, etc.
Changing your methods of verification or login details takes a considerable amount of time.
Before we get started with buying Ethereum Classic on Coinbase, make sure that you have a valid funding method available, verification documents to provide to Coinbase (This includes ID, proof of residence) as well as an accessible email address. If you've acquired the needed materials, we can move forward.
Register for a Coinbase Account
To start, we'll need to first create a Coinbase account. To do this, head to the Coinbase homepage, and at the top right of the page, you should see the 'Log In / Register' buttons. Click on the 'Get Started' button and you'll be redirected to a new page.
After clicking this, you'll be given a lengthy input form where you'll create a preliminary account; this will require an email address, password, name, and geographical region (Country as well as state). Inputting this will then establish a preliminary Coinbase account. A link will then be sent to your email address for verification. Click on this, and you'll be able to log in to your new account – keep in mind you will not be granted core functionality in this account just yet.
Verify Your Coinbase Account 
Coinbase is a registered exchange with high emphasis on safety and regulatory abidance. As a result, you'll need to provide the mandatory documents to verify your account for purchases as well as sales of cryptocurrencies.
To do this, first log in to your account via the details you just registered. Once logged in, navigate to your account by clicking 'Accounts' on one of the tabs, and a button asking you to 'Start Verification' will then appear. This will prompt you to have to upload a valid form of identification; see the image below which can be used as a guideline for uploading this document:
Keep in mind, providing a clear to see and an easily readable document will speed up the verification process. Otherwise, you'll be asked to resubmit documents and the process will take much longer.
Link a Deposit Method for Funding
Buying Ethereum Classic on Coinbase will require a funding method. Once you've provided the documents to Coinbase for your account verification and your account verification is successful you'll need to link a deposit method which can be a credit card or bank account. To do this, head to your Coinbase dashboard and click on the 'Buy/Sell' tab. Then, select the drop-down menu that says 'Select Payment Method' which will be blank – click on 'Add New Account'. The following window should appear:
Click on the account you wish to add, and a new input form will appear asking you to input the details associated to the respective account. Coinbase is secure, safe, and encrypts your information, so as long as you are on the official Coinbase dashboard, your information will be protected. Input the information and review; once you've validated it as correct, press 'Continue', and you'll have successfully added a funding method.
Purchase Your Ethereum Classic
The final step is to actually make the purchase of Ethereum Classic. To do this, head to the main Coinbase dashboard – this is assuming you successfully verified your account and added a valid deposit method. On the dashboard click on the 'Buy/Sell' tab, and click 'Buy'. Then, click on the 'Cryptocurrency' button and a drop-down of assets will then appear. Click on the 'Ethereum Classic' option as shown in the following image:
Directly underneath this, you'll be asked to select the funding method for which you'll use to pay for the Ethereum Classic; select whichever funding method you linked in the previous step. Then, below this simply input the amount worth that you'd like to buy of Ethereum Classic. Keep in mind, Coinbase has different respective limits for deposit type (Example, credit card/bank account/wire). Specify your deposit type, review the overall specs, and press 'Buy Ethereum Classic' as highlighted in blue below.
Upon execution, you will have successfully bought Ethereum Classic on Coinbase.
Plus500
Plus500 is a CFD broker that offers the buying and selling of CFDs (Contracts for difference) – these are essentially financial products that allow you to place your capital at play and have it perform relative to an asset without actually having to buy the actual asset. While Plus500 offers the trading of a variety of different cryptocurrencies, at this time, the firm does not enable trading of Ethereum Classic. While Ethereum is enabled for trading on the platform, Ethereum Classic is currently not supported.
Buying Ethereum Classic in Your Country
UKUS & CanadaAustralia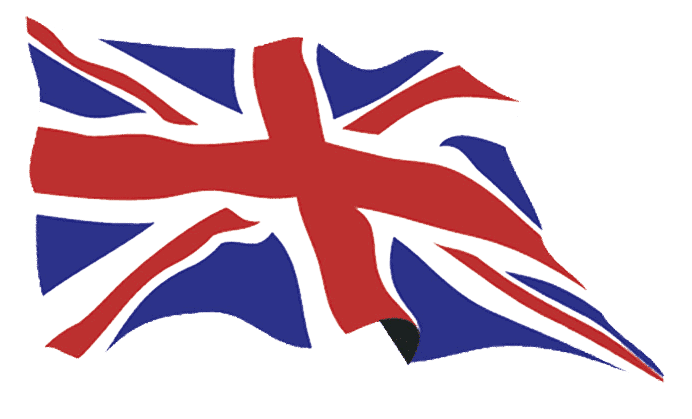 Ethereum Classic can be purchased in the UK through a variety of exchanges, most namely through Binance (Where you can buy the underlying asset and also trade CFDs for Ethereum Classic), Coinbase, and Binance.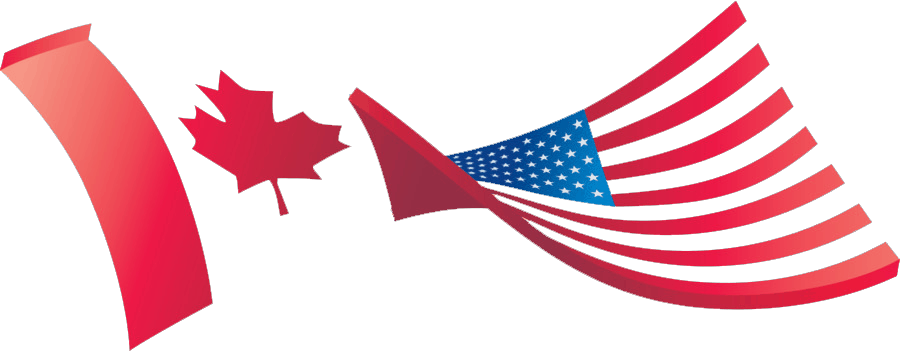 You can buy Ethereum Classic in the US and Canada through a plethora of outlets. The most common method currently within the two jurisdictions for purchasing ETC at the moment is Coinbase due to the exchange's large emphasis on North American cryptocurrency regulatory abidance. Those in the US and Canada can also buy Ethereum Classic through Binance which are excellent options.
At the moment, the most popular exchanges for buying Ethereum Classic in Australia is Binance. Binance offers Ethereum Classic buying through the underlying asset. 
Differences Between Buying and Trading Ethereum Classic
Buying
Buying Ethereum Classic means you own the actual underlying asset.
'Buying' will in most cases associate with fundamental usage. Such as use as a currency, investment, etc. There are multiple factors that are assessed when 'buying'.
You can only use Ethereum Classic as a form of payment online if you buy it.
'Buying' is relatively referenced to longer periods of time as opposed to shorter speculative time frames.
Trading
Trading Ethereum Classic is associated only with the price movement of the cryptocurrency in the markets. Fundamental usage is not upheld in this case.
When you are trading Ethereum Classic, you are sometimes using financial products such as CFDs for semi-rapid purchases of the asset.
Trading Ethereum Classic does not allow you to use it for things such as payments, or online services.
There are many times higher risk associated with trading ETC because of margin and accruing fees.
How to trade Ethereum Classic with a trading robot
Ethereum Classic can, in fact, be traded using cryptocurrency robots, however, be aware there is a degree of risk that is imposed when doing this. Trading robots (Otherwise known as 'cryptocurrency robots' in the cryptocurrency markets) are programs that automatically trade the markets for you after linking your account to the program. As a result, the trades are then automatically executed based upon certain parameters you set. Many of these are already coded for you; if you find a legitimate trading robot, which we recommend you spend a very good amount of time researching and vetting prior to using any funds on these, you are able to trade an Ethereum Classic pair with the robot.
In order to do this, whether your robot runs off of a simple interface or through a back-end program, find the 'Trading Pairs' section; you will have to select the 'ETC' trading pairs, so 'ETC/BTC', 'ETC/ETH', or any other equivalent Ethereum Classic trading pair. Once selected, you can then move forward by enabling automatic trading; keep an eye out for scams or schemes in this area as there are many prevalent. 
Alternative Methods to Buy Ethereum Classic (ETC)
Credit/Debit CardPayPalBitcoin
Buying Ethereum Classic using a credit card can be done very quickly through the aforementioned exchanges; Binance maintains the titles of best exchanges for this. Binance is regulated and registered, so in terms of financial security and account safety, Binance is an excellent option, as you can also use a credit/debit card on the exchange to buy not only Ethereum Classic as an asset itself, but also CFDs. The account registration and verification process can be done fairly quickly as well. However, they are both viable options for buying Ethereum Classic using a credit or debit card.
Follow our tutorial above for purchasing Ethereum Classic using a credit/debit card on Binance.
Using a credit card to buy Ethereum Classic does in some cases incur purchasing fees, so keep this in mind; depending on your location, exchange, and credit card provider, these fees will vary accordingly.
You can buy Ethereum Classic with PayPal very easily using Binance. At the moment, Binance is the fastest, cheapest, and most secure option for buying ETC with PayPal; in fact, it's one if not the only exchange where you can directly purchase Ethereum Classic with the legacy payment provider. While Coinbase enables PayPal withdrawals in a select number of countries, it does not currently enable purchases through PayPal. Binance stands as one of the only providers of PayPal integration at this moment.
To buy Ethereum Classic using PayPal you will first need to register and verify your account on Binance as instructed previously in this guide. Then, you'll click on the 'Deposit Funds' button in blue which will prompt a new page where you'll have to link a deposit method. From the drop-down that's given to you, simply select 'PayPal' and specify the amount to deposit to Binance. Then, confirm the order, a new window will appear and you'll have to log in and confirm the transaction. Once the funds are settled in your account, navigate back to the markets tab and find the 'Ethereum Classic' trading pair. Then you can purchase ETC.
You can buy Ethereum Classic using Bitcoin, which is most easily done on Binance. There are 2 main ways of going about this, as we walked through earlier in this guide (See the Binance section), which is by either depositing already purchased Bitcoin to Binance and swapping it for Ethereum Classic (In this case we're assuming you already have Bitcoin at your disposal) or adversely, not having Bitcoin in your account and then purchasing Bitcoin using a credit card on Binance and swapping it inclusively on the exchange for Ethereum Classic. To purchase Ethereum Classic with Bitcoin, follow the Binance section of this guide and acquire Bitcoin in your Binance account. Once this is completed, head over to the 'Exchange' section of Binance and as we previously demonstrated, find the 'BTC' markets; then search for 'ETC'. Find the ETC/BTC trading pair, and select it, and place a buy order. On execution, you'll now have successfully bought Ethereum Classic with Bitcoin.
Binance is not the only outlet you have for buying Ethereum Classic with Bitcoin. In fact, there is a plethora of different options, all that you essentially need to find is the exchange that lists the 'ETC/BTC' trading pair. Then deposit Bitcoin to that exchange via their deposit system (Each exchange is unique). Once confirmed, place an order for Ethereum Classic relative to Bitcoin.
Ethereum Classic can be confusing to get the hang of at first; the process of buying it, sending it, selling it, or trading this cryptocurrency is relatively difficult for any beginner. As a result, this guide is a good guide to reference whether you're starting out with buying cryptocurrencies like Ethereum Classic, or are a veteran looking to bolster up your skills.
Buying cryptocurrencies is a process that you get better at with practice and time. Catch up on the rest of our guides and tutorials to ensure that you're making the best decisions when seeking out a profit in the cryptocurrency market.
If you like to receive articles like this into your inbox along with Ethereum Classic (ETC) news, be sure to subscribe to our newsletter.
FAQs
What's the difference between Ethereum and Ethereum Classic?
Ethereum and Ethereum Classic are two entirely different cryptocurrencies that run on two separate blockchains. This means they are not compatible with one another, and they are both run by two separate teams. Ethereum Classic was created in 2016 when a huge network hack took hundreds of millions of dollars from user funds, and the Ethereum collective came together to form a conclusive decision on how to solve this hack; however, many in the community disagreed with this solution and decided to part their own ways on the older legacy chain and named it 'Ethereum Classic'. As a result, Etherem and Ethereum Classic are two different assets and are represented by two different trading symbols: Ethereum Classic = ETC, Ethereum = ETH.
Do I have free Ethereum Classic and not know it?
The only way that you could possibly have unknown Ethereum Classic in one of your wallets is if you owned Ethereum during the DAO dilemma in 2016 which was around the time where Ethereum and Ethereum Classic decided to split from one another. If this is the case, it's possible you own Ethereum Classic and are unaware.
What is the best way to buy Ethereum Classic?
There is no singular answer for which method is the best for buying Ethereum Classic, however Binance is one of quickest, safest, and most cost efficient options for buying Ethereum Classic. Both of these enable credit card support. Binance also enables CFD trading. Coinbase is another alternative for buying Ethereum Classic. If you're looking for a blend of efficiency and speed, Binance's the best option for this particular asset, if you're looking only for speed, Binance is a great option.
Is Ethereum Classic Legal?
99% of the time, yes, Ethereum Classic is perfectly legal. Ethereum Classic is categorized as a cryptocurrency which is subsequently considered to be legal tender in most jurisdictions including US, UK, AU, and Japan. However, there are some jurisdictions and countries that have unique or particular restrictions or laws that pertain to cryptocurrencies such as Ethereum Classic, and as a result, these cases would constitute its use as illegal. If you live in one of these prospective areas, you should check first with a lawyer or consultant to see if it's fine to move forward with buying or using Ethereum Classic.
Can Ethereum Classic make me rich?
When Ethereum Classic first hit the markets, it maintained a price level between $0.5 and $1 for quite some time; within a year and a half, the cryptocurrency eventually rose to reach heights of nearly $40 per token. That means some investors made over 80 times their return in a matter of a year and a half. As a result, theoretically, Ethereum Classic made many investors and traders rich as the price of the asset rose so exponentially in a short period time. Is it then possible for you to get rich with Ethereum Classic? Absolutely, however, prior results do not always equal future performance.