A virtual proxy server (VPS) allows you to trade on a dedicated server. This is something that you will likely need to consider if you are planning to use an automated trading system, robot, or EA (Expert Advisor). If you don't, then your laptop or desktop device will need to be running at full-pelt for as long as you have your auto system in play. But how do you find the best forex VPS for you?
In this article, we explore the best forex VPS providers of 2021. We also give you some handy tips on how to choose a forex VPS, alongside a brief step-by-step guide on getting started today.
What is a Forex VPS?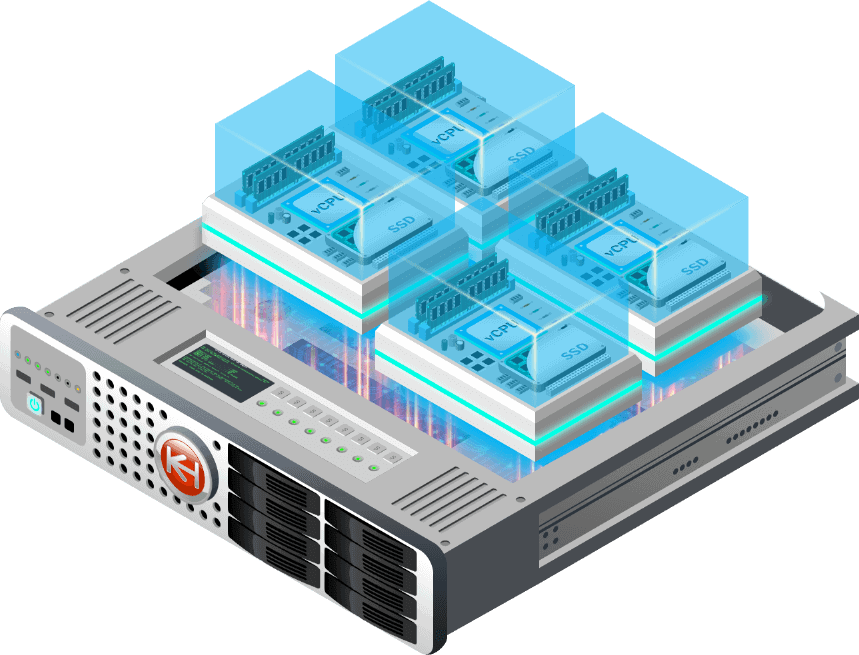 In its most basic form, a forex VPS allows you to access your brokerage account on a dedicated server. VPS providers divide high performing servers up into smaller private servers, with each VPS running completely separate from the others. This can be beneficial for a number of key reasons.
At the forefront of this is getting the most out of your automated trading system. Whether it's a forex robot, software algorithm, or forex EA (Expert Advisor), running automated trading technologies can place a substantial strain on your device. This is especially the case if you plan to run your automated system 24 hours per day.
In the vast majority of cases, if your system requires access to trading platforms like MetaTrader 4 (MT4), then you won't be able to use the device for other tasks. This is because the underlying software needs unfettered access to MT4, meaning that the device is effectively rendered unusable.
You can alleviate this problem by using a top-rated forex VPS. For all intents and purposes, the forex VPS will allow your automated systems to run on a secure, dedicated, high performing server.
As such, you can ensure your EA system is buying and selling currencies around the clock without needing to worry about storage, speed, or scalability. It is also important to note that a forex VPS can be useful if you have a tendency to move around a lot. For example, instead of needing to check how your automated trading systems are performing at your device, you can do this at the click of a button via your mobile phone. All in all, a forex VPS is a crucial addition to your auto trading needs.
Best Forex VPS Providers
So now that you know what a VPS actually is and why they're useful, you now need to think about which provider is best suited for your needs. As there are literally hundreds of forex VPS providers active in the space, knowing which platform to sign up with can be a challenge.
To help you out, we've reviewed the best forex VPS providers for 2021 below.
ForexVPS.net is a leading service that allows you to get started in just 5 minutes, and it's perfect if you have little no experience of how VPS systems work. In terms of reliability, ForexVPS.net claims a guaranteed uptime rate of 100%.
This is crucial, as it means that your automated EA robot can trade on a 24/7 basis without interruption. On top of its guaranteed uptime, ForexVPS.net also promises near-instant order execution which can be as fast as 1 millisecond. Most importantly, the platform is compatible with all EA robots. What we also like about ForexVPS.net is that it offers support 24 hours per day, 7 days per week.
Once again, this is ideal if you are new to forex VPS systems and require assistance. When it comes to pricing, there are four packages to choose from. This starts at $29.99 per month for the Basic Plan - which comes with several server locations and 60 GB worth of disk space. At the other end of the spectrum, the Standard Plan comes with 90 GB worth of space at $53.99 per month.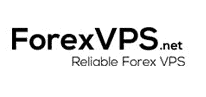 Industry leader in the forex VPS space
All EA robots supported
Takes just 5 minutes to set up
Cheapest plan is $29 per month
There is no guarantee that you will make money with this provider
FXVM is a forex VPS provider that offers a range of plans to suit most requirements. If you're simply looking to test your EA out on a 24/7 basis, you can get up to 40 GB worth of disk space at just $19 per month. This includes between 1-2 optimal MT4/5 terminals. If your requirements are more elaborate, the most expensive plan comes with 120 GB worth of storage and up to 32 terminals.
This would be more suitable if you plan to run heaps of EA robots at any given time. This will, however, cost you a whopping $199 per month. Regardless of which plan you opt for, your FXVM VPS will take just 5 minutes to set up. All plans are fully supported by MT4 and MT5, and you can use the VPS on any EA system.
Best of all, you will have access to several international servers. What we also like about FXVM is that the provider offers a 3-day trial. This means that you test the forex VPS out before making a long-term commitment. If you're not happy with the service you can request a full refund.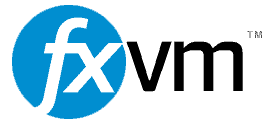 Plans start from $19 per month
MT4 and MT5 supported
3-day money-back guarantee
Most expensive plan costs is $199 per month
There is no guarantee that you will make money with this provider
If you're number one priority is cost, then it doesn't get much better than FxSVPS. You can get your monthly payments down to just $2.50, which is significantly cheaper than the other providers we have discussed thus far. This will get you a rather light 800-1,600 MB worth of RAM, so it will only be suitable if your forex VPS requirements are super-basic.
If you think that will be sufficient, you will get 1-2 core CPUs, and a dedicated IP address. Similarly, you will also be able to get started in 2-3 hours, and support is available 24/7. Alternatively, you can increase your RAM to 2-5 GB if you opt for the Exclusive Plan, which costs just $7.50 per month.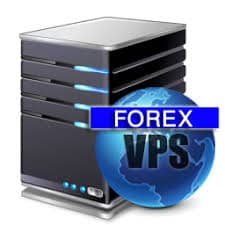 Plans start from $2.50 per month
24/7 support
Dedicated IP address
Cheapest plan comes with just 800-1,600 MB worth of RAM
There is no guarantee that you will make money with this provider
Orbex is actually an online brokerage platform that specializes in a range of asset classes. On top of forex pairs, the broker also gives you access to energies and precious metals. If you do like the look of the broker, you will be offered a free VPS. In turn, this means that Orbex has no issues supporting EAs, and it is fully compatible with MT4.
The forex VPS provided by Orbex comes with reasonable fast execution speeds, although there is no 100% uptime guarantee. We should also note that the customer support on your VPS comes at 24/5, so no assistance is provided over the weekend.
As Orbex doesn't go into to much detail about its RAM capacities, you might be best trying the VPS out with a single EA and see how you get on. Crucially, Orbex offers a fully-fledged demo account, so you can test out your EA robots via its free VPS without risking any of your own money.

Free VPS provided by the broker
Broker supports EAs and MT4
Demo account allows you to test the VPS risk-free
You are forced to trade with Obtex
There is no guarantee that you will make money with this provider
My Forex VPS offers top-notch forex VPS services at very reasonable prices. Through its Solo NL Plan, you will be offered up to 2 GB worth of RAM at just $12.99 per month. This includes between 1-5 forex terminals and a 1,600 MHz CPU. If you're looking to run dozens of forex robots at any given time, it might be worth considering the Guru NL Plan.
On top of 6 GB worth of RAM, you also get 6,900 MHz CPU, the Guru Plan also permits up to 25 forex terminals. At just $52.99 per month, this should provide you with everything you need to engage in a high volume EA strategy. Regardless of which plan you go with, My Forex VPS is fully optimized for both MT4 and MT5.
What we also like about the provider is that it offer ultra-low latency levels. This means that you stand the best chance possible of avoiding requotes and slippage. At an uptime rate of 99.99% since May 2012, you should experience virtually no hiccups when trading 24/7.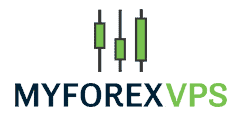 2 GB worth of RAM for just $12.99 per month
99.9% uptime since May 2012
Ultra-low latency levels
Dedicated Servers and discounted products are nonrefundable
There is no guarantee that you will make money with this provider
How to Choose the Best Forex VPS for you
When choosing a forex VPS, you might be tempted to focus exclusively on price. Sure, pricing is important, as you need to ensure you make sufficient gains from your EA activities to cover the monthly subscription. However, there are several other key metrics that you need to look at to ensure the VPS is right for you.
Keep the following factors in mind when comparing providers to help find the best forex VPS for you.
First and foremost, you need to assess how reliable the forex VPS provider is. The most effective way of doing this is to review the provider's stated uptime. This relates to the amount of time that the VPS typically runs without issue.
If and when the VPS does go down, this means that your EA robots won't be able to trade. In most cases, you should aim for providers that offer uptime rates of at least 98%. This will ensure that your EA system provides unfettered access to the financial markets 24/7.
Regardless of which VPS provider or plan you sign up with, you will always be limited in how much RAM and disk space you are able to use. Now, if you are only looking to trade 1 or 2 EA systems, you really don't need to worry about storage.
On the contrary, this only comes in to play if you are looking to up the ante by utilizing heaps of trading robots. In other words, the more activity that you plan to carry out, the more RAM and disk space you will need. Ultimately, if you fall short in either of these departments, this can be highly detrimental for your EA systems.
Latency refers to the speed in which your orders are executed via MT4/5. As such, it's crucial to keep your latency levels to an absolutely minimum. Failure to achieve this means you stand a very good chance of suffering from slippage, which in turn, will lose you money. As a side tip, it's probably best to stick with VPS providers that have a server in your country, as this will ensure your latency speeds remain optimal.
Pricing is, of course, an important metric that you need to take into account. Without intending to state the obvious, there is no point paying $199 per month for a VIP forex VPS plan if you only average $50-$100 per month in gains! Crucially, you need to find the perfect balance between performance and price.
You should also make some considerations about the number of terminals you can use your VPS at. Once again, if you are only looking to use 1 or 2 bots at a single broker, this shouldn't be an issue. But, if you are thinking about using dozens of EA systems across several platforms, you'll want to use a VPS that offers a good number of terminals.
We can't stress enough how important customer support is in the context of choosing a VPS provider. For example, let's say that you have a highly profitable EA system that trades 24/7. If you wake up one morning to find it is no longer in action, you'll want to be able to contact your VPS provider for immediate help. Every minute that your bots are not performing is effectively costing you money, so be sure to assess the strength of the support team prior to signing up.
How to Get Started With a Forex VPS
If you're keen to get started with a forex VPS today, we've created a handy step-by-step guide to help you out. The guidelines are relevant for all VPS providers, as the process remains largely the same.
Step 1: Choose a VPS Provider
To get the ball rolling, you'll need to choose a VPS provider that meets your needs. If you're simply looking for an industry-leader that offers 100% uptime with heaps of RAM and storage, we would suggest using ForexVPN.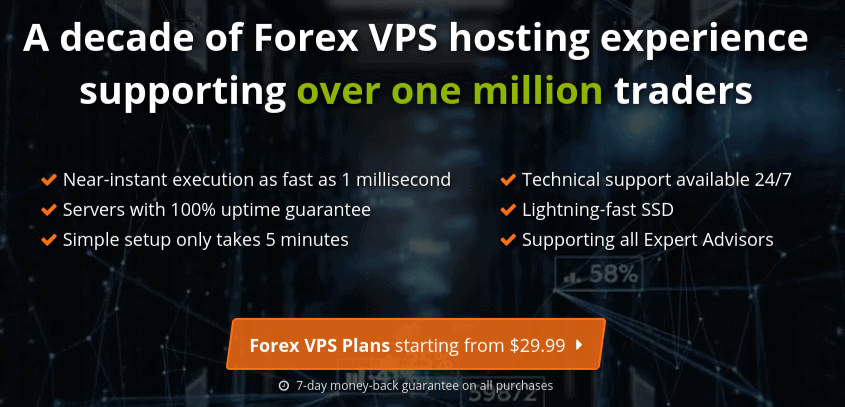 In doing so, not only can you get your VPS set up in just 5 minutes, but you will never have any sleepless nights worrying about your EAs encountering downtime.
Step 2: Select Your Plan
You will now need to select a plan that meets your needs. At the forefront of this is the amount of usage you intend to get from your VPS. Have a look through the availability of terminals, RAM and disk storage before making your decision.

It might be best to start off with the Basic Plan at $29 per month, and then if you feel that you need additional bandwidth, you can upgrade to a more powerful plan.
Step 3: Pay for Your VPS Subscription
Once you have selected your plan, you will then need to pay for your monthly subscription. As is the case with most VPS providers, ForexVPS offers more competitive prices if you pay for 3 or 6 months upfront.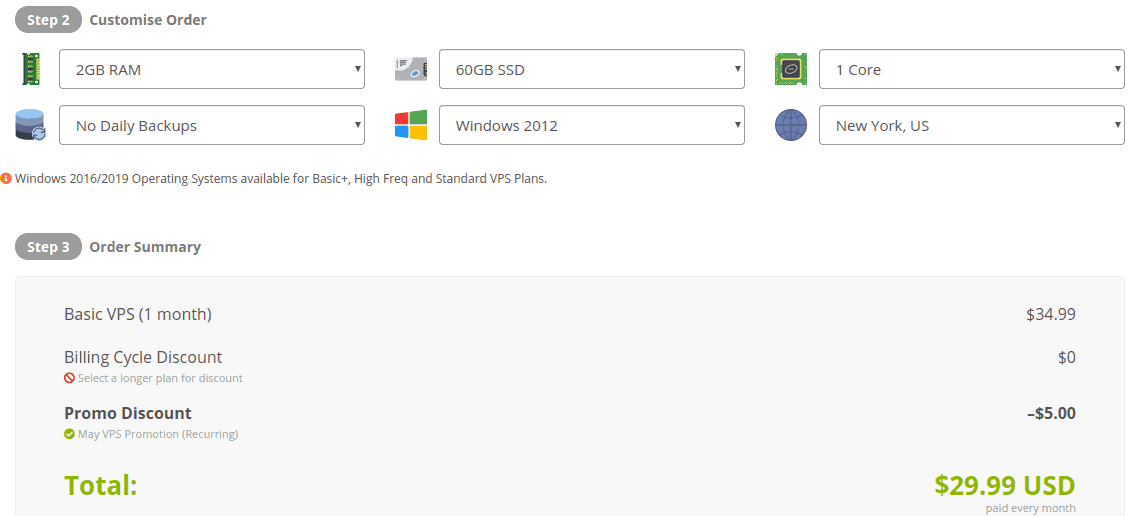 In terms of supported payment methods, you can choose from the following:
Visa
MasterCard
American Express
JCB
Paypal
Skrill
Bitcoin
All payments are processed instantly.
Step 4: Connect to VPS
You will be given two options when it comes to connecting your forex VPS. For those of you seeking simplicity, the likes of ForexVPS offer a Google Chrome extension. This means that you are not required to download or install any software programs.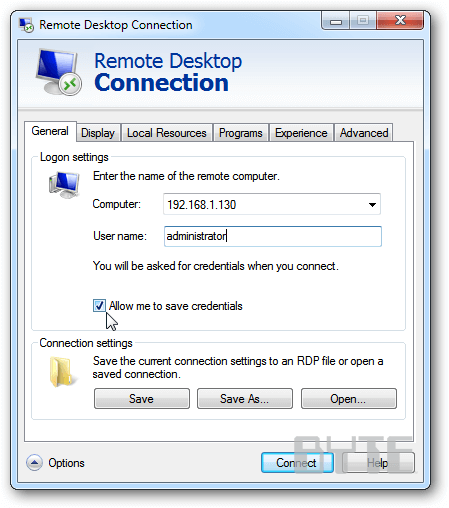 If you do want to manually configure your device, head over to Windows Remote Desktop Configuration and enter the IP credentials for your VPS, and your password when prompted.
Step 5: Download MT4 on to VPS
Even if you already have your EA running on your MT4 program, you will need to re-download the software. This is because you will need to add your EA/MT4 set-up to the VPS.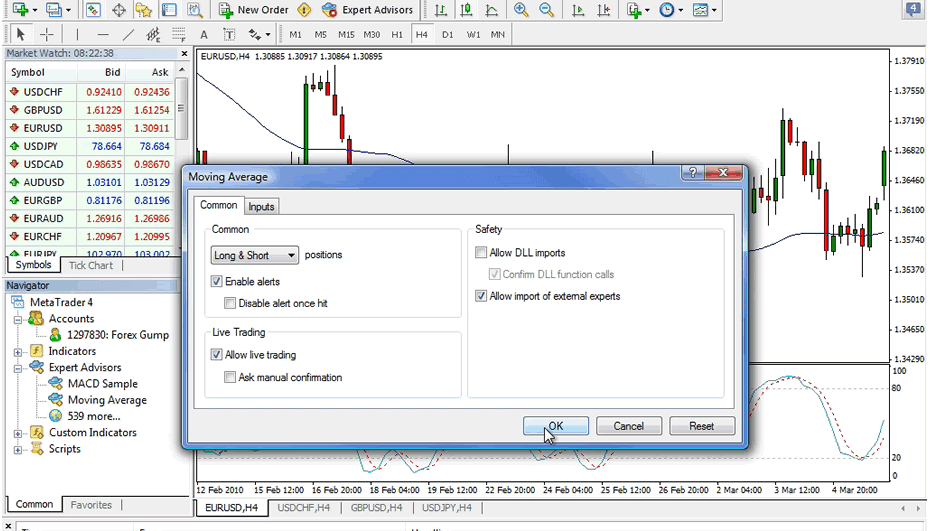 Once you've gone through the set-up process of transferring your EA file to your MT4 folder, and activating the EA within the MT4 platform itself – the robot should now be trading via your VPS!
Crucially, this means that you can leave your EA system to trade 24 hours per day without you needing to keep the MT4 platform open on your device.
Conclusion
In summary, finding a reliable forex VPS is imperative if you plan to automate your trading activities via an EA. If you don't, you will need to have your laptop or desktop device running 24 hours per day. Not only this, but you won't be able to use the said device for as long as the EA is trading!
Instead, by using a forex VPS, your EA and automated systems will have unfettered access to the global forex trading markets via a dedicated server. This means that the bot will be trading on an external device, while at the same giving you full control.
FAQs
Are there any free forex VPS providers?
If you're looking for a free forex VPS, then you typically have two options. Firstly, you have brokers like Orbex that offer a free VPS, albeit, you'll need to use the platform to trade. Secondly, you can use a dedicated VPS that offers a free plan. As noted above, a free VPS is likely to be super unreliable.
How much disk space and RAM do I need when choosing a forex VPS ?
There is no one size fits all answer to this question, as it really depends on what your demands are. For example, there is going to a huge disparity in RAM requirements when using 1 EA at a single broker, against using dozens of EAs at multiple brokers.