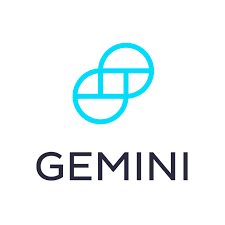 When trading on the Gemini cryptocurrency platform, a Wall Street trader could mistakenly think he is on his Bloomberg terminal, but with a much simpler interface. The trading system built for banks and hedge funds has the trading speed, trading tools and custody services institutional investors are accustomed to. Gemini has succeeded in developing an institutional-class exchange. As the exchange starts to woo retail investors, this review explores whether the Gemini exchange is overkill for the rest of us.
We have conducted an in depth review of fees, features, and pros and cons to determine if Gemini is an exchange for the average retail investor. Our conclusion is that the average trader may have more power and features than he needs sitting behind the Gemini dashboard. We recommend users consider exchanges with the basic services compatible with their cryptocurrency trading level and needs. Robin Hood's social trading platform, for example, are among the many crypto platforms also competing for Main Street. This detailed review takes a closer look at what the Gemini exchange has to offer and whether retail traders can get better value with another exchange.
eToro: Buy 16+ cryptos outright in a safe, regulated platform
Plus500 : 2,000 markets available, company listed on the Stock Exchange
Libertex: Low fee crypto CFD trading
Forex.com : Best for U.S. customers looking for an advanced platform
Avatrade: Trade crypto CFDs and get access to research tools and indicators
Is Gemini Recommended?
❌ We have concluded that although Gemini has among the best regulatory and security safeguards, the centralized exchange is not the best choice for novice cryptocurrency investors. The deceivingly simple interface is packed full of advanced trading features for the pros the average retail investor will never use.
With sparse education, the novice is left to figure out the overly complicated trading experience on their own.
[/su_note]
Our Recommended Crypto Exchange
25 USDT No Deposit Bonus
Easy Account Creation Process
Lowest Exchange Fee
Offers Demo Trading Account
What is Gemini?
Gemini is a global digital asset exchange and regulated New York trust company founded by Cameron and Tyler Winklevoss in 2015. Both crypto-to-crypto and fiat-to-crypto pairs are traded on the exchange. Since then, the exchange has introduced new crypto products to make crypto more transferable and usable. Gemini has launched its own stablecoin, the Gemini dollar (USDT), to link cryptocurrency to the more stable dollar. The first regulated stablecoin trades on 25 exchanges. Gemini launched the first bitcoin futures contracts and is trying to get the first cryptocurrency ETF past regulators.
By making its "Digital gold" safer than the precious yellow metal, the Winklevoss twins say they are creating a bridge between the crypto and fiat worlds, and in so doing, making crypto more universally accepted. These digital economy paladins are not loved by everyone in the cryptosphere, though. They are at the center of the heated debate over a centralized versus decentralized future for cryptocurrencies. Gemini's the "revolution needs rules" campaign is in full swing as it seeks to sign up retail investors. The exchange has a market cap of $26 million, which is 69th on Coinmarketcap.com.
Gemini started out creating a cryptocurrency trading system for the institutional investor. The regulated exchange sought to be the Ferrari of crypto trading with the fastest speed and fanciest dashboard. But first and foremost, Gemini has created a safe exchange. Following a record year in the number of cryptocurrency exchange hackings and scams and the amount stolen, Gemini has developed the regulatory and security safeguards of a Wall Street bank.
With the recent launch of its mobile trading app, Gemini is taking its safe crypto trading platform to Main Street. Is one of the most advanced crypto exchanges for professional traders more than Main Street wants or needs?
How does the Gemini exchange work?
Gemini is a centralized cryptocurrency exchange. The Gemini exchange caters to both the beginner and advanced trader. Let there be no misunderstanding, though, this trading interface was developed for the professional trader. From the basic buy order execution, a beginning trader may find the advanced price analysis tools confusing.
The exchange provides a basic trade order service, and also auction and block trade orders used by large traders. Traders can buy Ether or bitcoin in large volumes. Even the basic order book goes beyond the basic market, limit and stop-loss orders offered by most crypto trading platforms.
Market – Fill at the current price
Limit – Fill at specified price (fill or cancel unfilled order)
Limit Immediate-or-Cancel – Fill at immediate or better price. Cancel unfilled order
Limit Fill-or-Kill (FOK) – Fill all at immediate or better price, or cancel all order
Limit Maker-or-Cancel (MOC) – Fill at specified price. Cancel if can be filled immediately
As for the trading environment, Gemini is a secure and trusted exchange. The exchange has had no reported outages in the last year, other than going offline for regular scheduled maintenance. Gemini's security measures, discussed in more detail later, encompass crypto asset insurance, FDIC deposit insurance and offline cold storage. The exchange is open 24/7.
Before trading on the real Gemini exchange, you can practice trading in the Gemini Sandbox. You will be required to sign up and complete email and SMS verification, or alternatively Authy app verification.
You will be given USD 100,000, 1,000 BTC and 20,000 ETH to play with.
What cryptocurrencies does Gemini support?
The top two cryptocurrencies bitcoin and ether can be traded but you cannot buy Ripple, number three, due to securities classification concerns (see below). Gemini is listing the safest of coins. Other cryptos include a privacy coin (Zcash) and securitized tokens (DGD, GUSD).

Ethereum (ETH)
Ethereum Classic (ETC)
Bitcoin Cash (BTC)
Litecoin
Zcash
Gemini Dollar
DGD
Cryptocurrency Pairs
BTC/USD
ETH/USD
ETH/BTC
ZEC/USD
ZEC/BTC
ZEC/ETH
ZEC/LTC
ZEC/BCH
BCH/USD
BCH/BTC
BCH/ETH
BCH/LTC
LTC/USD
LTC/BTC
LTC/ETH
LTC/BCH
Supported countries
Gemini is a US-based cryptocurrency exchange with a handful of supported jurisdictions across the globe. You can access the online exchange from the following countries. The Gemini Sandbox for test trading is available in other jurisdictions.

United States
Canada
United Kingdom
South Korea
Hong Kong
Singapore
Fees & limits
Trading fees for buyers (makers) and sellers (takers) decline on a siding scale based on increasing trading volume. Deposits are free. There is no charge for the first 30 monthly withdrawals.
[wpsm_comparison_table id="21″ class=""]
Two charges are applied for mobile trading. The convenience fee, included in the price of the trade, and the transaction fee listed below.
[wpsm_comparison_table id="22″ class=""]
Gemini Dashboard
Basic trading screen
The Gemini exchange packs a lot of power and functionality behind a very clean simplified trading dashboard. There are no busy menus to distract you. Choose whether you want to buy or sell currency and the pairs you want to trade. Boom. An institutional-class trading screen pops up, but unlike other pro trading systems, the interface is simple and clean. You have three choices on how to trade: Continuous Order Book, Auction and Block Trade. Gemini Block Trading, launched in March 2018, allows large institutional traders such as banks and hedge funds to buy and sell currency in large blocks. In its first year, Gemini block trading did USD 100 million in orders.
Gemini reports 85 percent of its customers have used its block trading service, which indicstes that most customers are large traders like banks and hedge funds.
This tutorial will demonstrate how to fill a continuous order and auction order.
How to Buy Cryptocurrency on Gemini: Step-by-Step Tutorial
Gemini is growing as a preferred cryptocurrency exchange of large institutional traders. Now that a mobile app has been introduced, Gemini is ready to expand into the retail market. But is the retail investor ready for Gemini?
The slimmed down mobile app is a good trading tool for novice and expert cryptocurrency trader alike. Is the full trading experience too complex for the beginning trader?
Trade cryptocurrency on Gemini
Step 1: Register your account
Firstly, create an account on Gemini. On the Sign Up screen, choose between opening a personal account or the institutional registration. After clicking on Open a Personal Account, fill in your email and password. Click the verification link sent to your email address. Next, you will be prompted to verify your identity by SMS code. Alternatively, you may use Authy two-factor identification.
Step 2: Verify your identity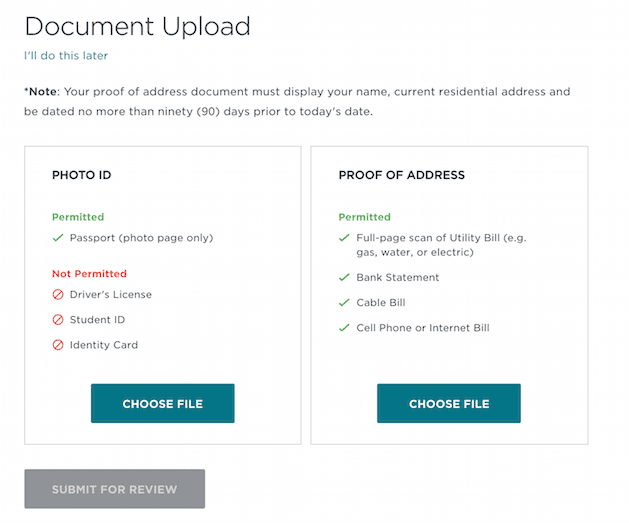 A passport is the preferred photo ID. The FAQs does mention other forms of national ID.
Step 3: Fund your account
Fund your account by making a fiat or crypto deposit. If you choose bank transfer, Gemini will let you start trading right away while your funds are being processed. Though you cannot withdraw the funds until the bank transfer is completed. For a cryptocurrency deposit, copy your Gemini wallet address for the coin you want to deposit (BTC, ETH, BCH, LTC, ZEC) and paste it in the withdrawal order for your wallet. The minimum purchase amount when purchasing Bitcoin is 0.0001 BTC. For Ether, it is 0.001 ETH. ACH transfers have a limit of $500 daily maximum and $15,000 monthly for individuals. For businesses, the ACH deposit limits are 10,000 daily and $300,000 monthly.
Step 4A: Trade using the continuous order book
From the right side menu, click on Buy (Sell). Choose the currency pair you want to trade. The Continuous Order Book screen pops up. Click on the amount you want to trade at the bottom of the screen. This advanced pricing chart will show you how much BTC/USD, in this example, is available at this price. Fill in the amount you want to trade – 1 BTC in this example – and the rest of the order fills in. An advantage of this trade order is how quickly you can fill an order. Moreover, you can see if you try and buy at a lower (higher) price how much supply may or may not be available. There is a lot of trading intelligence in this simple charting interface for traders who take the time to understand it. Click on Buy to fill your order.
Step 4B: Trade using the Auction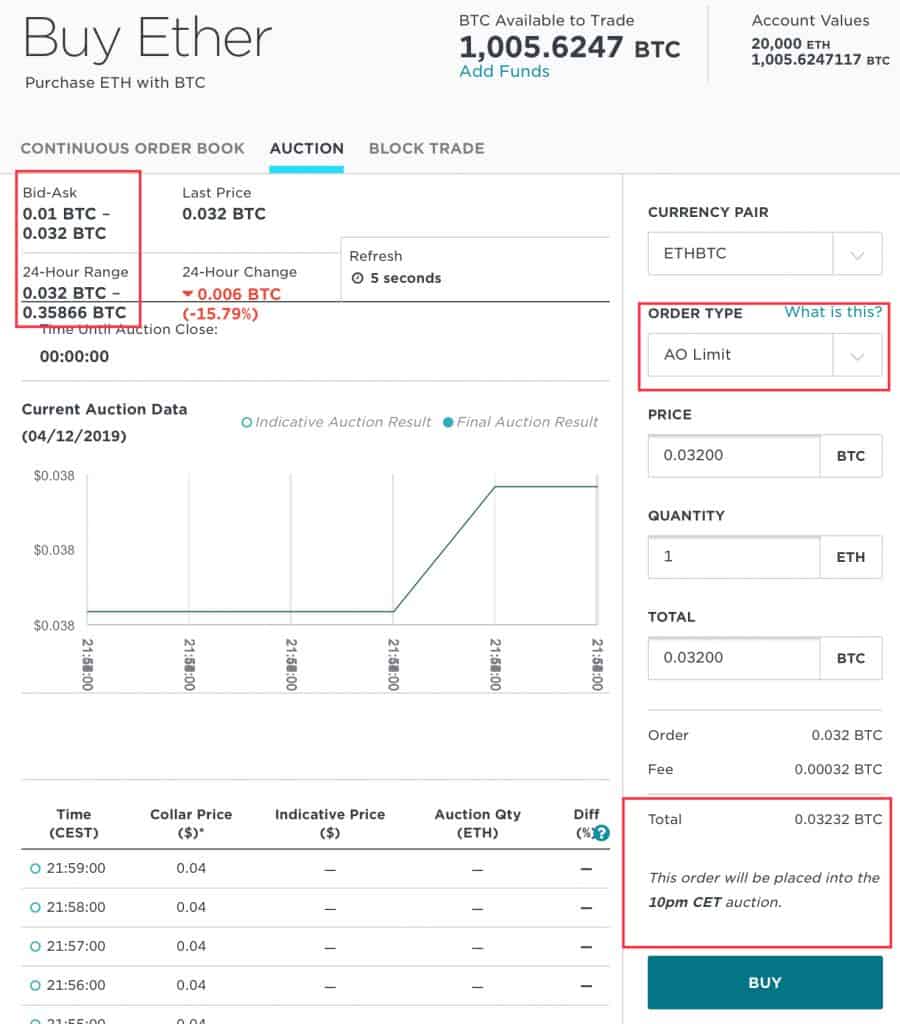 The Gemini auction trading option is used mostly by advanced traders and the CBOE to set the price for its bitcoin futures. A key advantage in the sometimes illiquid cryptocurrency markets is the ability to enter the market when a pool of liquidity will be aggregated. An auction matches the aggregate buy and sell orders. Choose a Market Order (the final price), a limit order (the maximum or minimum price you are willing to buy/sell at). Press Buy and the order will fill at the stated time. Auction orders are available for the BTC/USD, ETH/USD, LTC/USD, BCH/USD and ZEC/USD pairs.
Step 6: Withdrawal your funds
Here's how to withdraw money from Gemini. From the side menu, click on Withdrawal Funds. Click on Bank Transfer or the coin you want to withdraw. For a bank transfer, you will need to first fill in your bank details in your profile if you have not already done so. For a cryptocurrency withdrawal, fill in the amount you want to withdraw, or click the MAX (BTC) icon to withdrawal all. Click on Review Withdrawal and confirm.
Is Gemini regulated?
Gemini is a New York trust company regulated by the New York State Department of Financial Services (NYDFS). This means it must comply with consumer protection and digital asset regulations. Gemini is also part of the Virtual Commodities Association (VCA), which is working towards developing a self-regulatory organization to oversee the industry. Nonetheless, Gemini does not step on the toes of regulators. Like the Coinbase exchange, for example, Gemini has refused to list Ripple because it could be classified as a security and subject to securities regulations.
A drawback of being regulated is Gemini is slowly expanding beyond bitcoin trading as it requires government approval for each new coin. The silver lining is it is developing a portfolio of safe cryptocurrencies. Its buy the Crypto
Is Gemini safe?
When it comes to security, Gemini is at the center of the centralized vs decentralized crypto storage debate. Gemini is one of the few crypto exchanges to provide institutional level custody services for crypto assets. That means this exchange has a lot of assets in its virtual vault, and most of those assets are stored off-line in a cold wallet for safety.
Undeniably, the exchange with the "security-first" mandate has more security measures in place than other exchanges. Here is an overview of the security in place on Gemini.
Gemini has your private keys. They are held off site in a cold storage location with government-level security standards.
Multi-signature identification makes it harder for a hacker to access your assets.
Some crypto is held in Gemini's online hot wallet. This crypto is insured by multiple underwriters.
As a regulated financial services organization, Gemini meets capital reserve requirements.
Gemini is the first exchange to pass SOC 2 security standards – demonstrating top security controls to protect customer data and funds.
As a regulated financial institution, depositor funds are protected by FDIC insurance.
Is Gemini the Fort Knox of cryptocurrency exchanges? As a centralized exchange, some would argue its assets are at greater risk of being hacked. Yet most of its crypto assets are in cold storage outside the oversight of the financial system.
Is the Gemini wallet safe?
No hacking attacks have been reported on the new Gemini Wallet.
What coins are supported by the Gemini Trust wallet?
Gemini's digital wallet/app supports all the coins and pairs listed (shown above) on the exchange.
Does Gemini have an app?
The Gemini mobile app was introduced in December 2018. The app is a key tool in Gemini's efforts to take the trading platform used by big banks and hedge funds to Main Street. You can now "Buy the Cryptoverse" – its new diversified crypto portfolio option – while waiting in the grocery queue while enjoying "institutional grade" security. The retail investor will find the clean, intuitive interface easy to use. Key functions include:
Trade and store cryptocurrency
Deposit and withdrawal funds
Track crypto prices and your portfolio in real time
Set price alerts
Create recurring buy orders (Choose the frequency, time and amount)
Buy a diversified basket of cryptocurrencies (The Cryptoverse™)
Recurring buy orders allow you to set up a trade in advance and your own crypto cost averaging program. Like with dollar cost averaging – buying stock automatically at regular intervals – you could earn higher returns than trading in and out of the market on emotion or the latest news. Download the Gemini Mobile App from the Apple App Store or from the Google Play Store.
Is Gemini's customer service reliable?
Have a question on how to use Gemini? Here are the best places to start.
Zendesk – At ZenDesk, you will find tutorials and a FAQ section. The tutorials are a series of FAQs on a given topic.
Email support – If you still have questions, contact Gemini by email through Submit a request.
Social media – Hang out on Gemini's blog, Medium and other social media accounts to keep up on new features.
Gemini Pros and Cons
Pros:
Fully licensed crypto exchange
Fast sign up and Gemini Sandbox simulated trading
Low fees
Secure exchange and multi-currency wallet
Strong institutional trading features and custody services
Cons:
Only half a dozen coins traded
Few trader educational resources
Limited deposit options
API plug-ins for pro traders but few technical indicators for the novice
Holds users' private keys
Complex interface for beginner trader
Centralized crypto asset solution vulnerable to hacking and phishing attacks
No margin trading
Gemini VS Alvexo
As we've said at the beginning of this article already, even though Gemini is a highly regulated platform, we don't consider it to be the best in terms of what it has to offer and its functions. Alvexo is a much more reliable broker with greater asset variety, a responsive and professional support team and with an innovative trading platform. On top of this, the broker offers leverage ratio and a selection of five account types.
These are just a few of the advantages offered by the exchange. To find out more about it, we recommend visit Alvexo.
Our Recommended Crypto Exchange
25 USDT No Deposit Bonus
Easy Account Creation Process
Lowest Exchange Fee
Offers Demo Trading Account
Conclusion
Many investors, both novice and advanced, want to invest in cryptocurrencies but do not want to trade on unregulated exchanges. Gemini is providing this opportunity by building a fully regulated secure bridge between the crypto and fiat worlds. On the institutional side, Gemini is creating a true institutional class trading environment.
At the same time, Gemini has placed itself in the middle of the centralized versus decentralized security debate. While Gemini promotes its regulated and cold wallet solutions and warns against using private wallets as "your digital mattress", recent cryptocurrency scams are testing investor trust in exchanges. Investors want more guarantees after the loss of access to $190 million by Canada's biggest exchange QuadrigaCX.
The best option may be to let the investor decide. The Alvexo platform is a much better and safer option and we would recommend it over Gemini.
FAQs
Should I choose a regulated cryptocurrency exchang?
A trader is exposed to higher risks when trading on an unregulated exchange. If you lose money on an unregulated exchange due to fraud, it will be more difficult to seek remedy through a legal or insurance claim. On a regulated exchange and trust company like Gemini, the investor has more protection against loss. If the broker you have deposited money with goes bankrupt, for example, the US FDIC or UK FCA provide deposit insurance.
What is a decentralized exchange?
A decentralized exchange does not use an intermediary to hold customer funds and accounts. Peers trade directly amongst each other (peer-to-peer) and funds are transferred between their cryptocurrency wallets. Trader money and ID are at lower risk of being hacked. A downside of DEXs is their current lack of liquidity.
What is a centralized exchange?
A centralized exchange accepts and holds users' deposits. Most exchanges also conduct ID verification to comply with know your customer (KYC) and anti-money laundering (AML) rules. As a repository of client money and personal identification information, exchanges are at a high risk of cyber hacking and theft.
Do I need a cold storage wallet to trade with Gemini?
Hot (online) crypto assets do face risk from cyber hacking. Cold storage involves storing your crypto assets offline on a USB drive or paper wallet, for example. The following risk measures should be taken to protect your hot and cold crypto assets: 1. Generate and store your private keys offline 2. Use two factor authentication to access your wallet 3. Use biometric identification
Is the Gemini dollar stablecoin more stable than other stablecoins?
The Gemini dollar (GUSD) is a safe stablecoin for several reasons. As a stablecoin, each time an investor buys a GUSD in US dollars, Gemini creates the equivalent amount of Gemini dollars and places the US dollars in its account. The coin is collateralized at a ratio of 1 GUSD to 1 USD and the US dollars are held by State Street Bank and Trust Company. The Gemini dollar is issued by Gemini Trust Company, a New York trust company. The 1:1 peg is verified monthly by an auditor. GUSD is a liquid stablecoin that trades on 25 exchanges.