If you're looking to buy Augur coin from the comfort of your home – you'll want to make sure you are using a trusted platform that offers competitive fees. You also need to ensure that your chosen payment method is supported – as many exchanges only accept crypto-asset deposits.
In this guide, we show you how to buy Augur coin with a debit/credit card or Paypal at a regulated broker.
How to Buy Augur Coin – Quick Guide
If you're looking for a quickfire guide on how to buy Augur coin – check out the 4-step walkthrough below.
Open an account: Register an account with a regulated broker that allows you to buy Augur coin. eToro – which is home to over 20 million investors, is the best broker offering access to this market.
Upload ID: Once registered, you'll be asked to upload a copy of your government-issued ID – which should be verified by eToro in a couple of minutes.
Deposit: Make a deposit into your eToro account with a debit/credit card, Paypal, Neteller, or bank wire.
Buy Augur: Finally, search for Augur and fill out a buy order form. All you need to do is enter your stake ($25 minimum) and confirm the investment.
As soon as you place your order, the Augur coins will be added to your eToro account. You have the option of allowing eToro to safely store your coins for you in its own wallet or make a withdrawal.
How to Buy Augur Coin Tutorial
The above quickfire guide provides you with the key steps required to buy Augur. However, if this is your first time investing in a cryptocurrency online, you might want to follow our comprehensive walkthrough below.
Step 1: Open an Account and Upload ID
The first step with any online brokerage site is to open an account. If you're wondering where to buy Augur coin, we recommend eToro. Just click 'Join Now' to get started.
You will need to enter some personal information – such as your name, country of residence, home address, date of birth, and telephone number.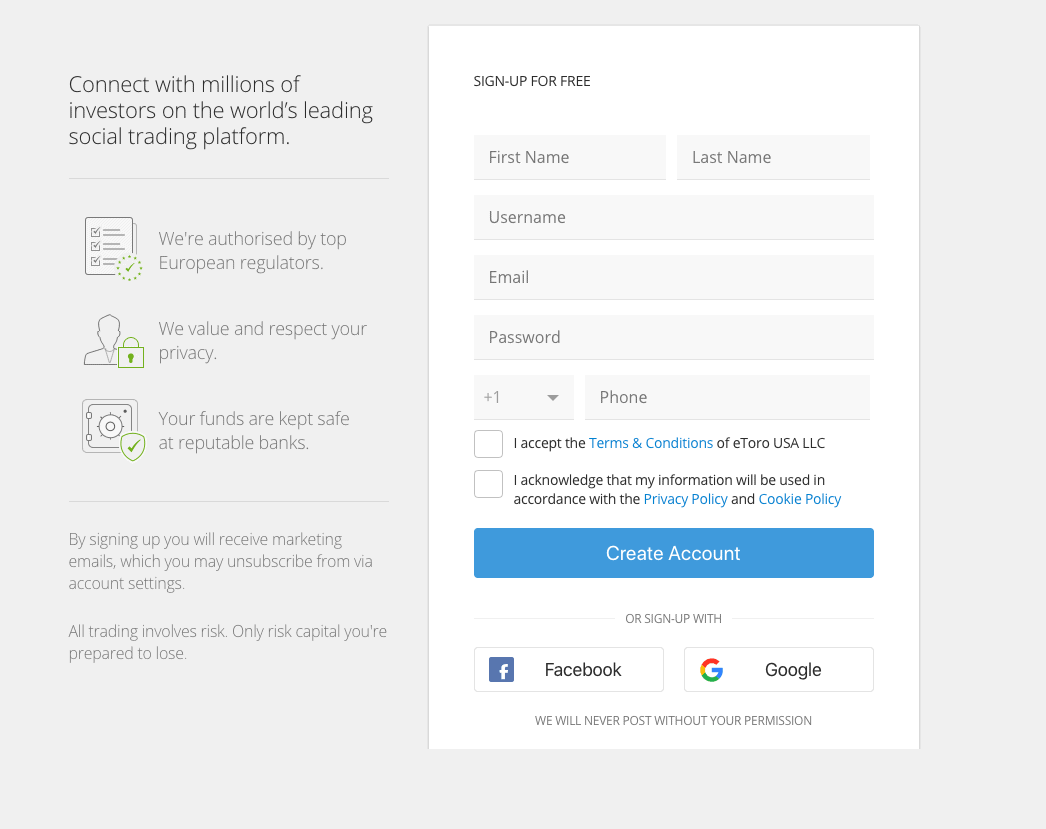 67% of retail investor accounts lose money when trading CFDs with this provider.
Cryptoassets are highly volatile unregulated investment products. No EU investor protection.
Additionally, you also need to create a username and a password. Before your account is opened, eToro will ask you to verify your mobile number. Simply enter the code that eToro sends to your phone via SMS.
Next, you will be asked to upload a couple of documents as part of the KYC process. eToro needs a clear copy of your passport, driver's license, or national ID card. To prove your country of residence, you'll need to supply a recent bank account statement or utility bill.
Step 2: Deposit Funds
Unlike the vast majority of cryptocurrency exchanges in the online space, eToro allows you to deposit funds with a wide range of convenient payment methods. This includes a debit/credit card, bank transfer, and even e-wallets like Paypal.
If you are from the US, the minimum deposit is $50 and you will not be charged any transaction fees.
Most other nationalities are required to deposit a minimum of $200 and a non-USD conversion charge of 0.5% will apply.
Even so, many cryptocurrency brokers – such as Coinbase, will charge in excess of 3% to deposit funds with a debit/credit card or e-wallet, so this is still great value.
Step 3: How to Buy Augur
You should now have an eToro investment account that is verified and funded. If so, it's time to buy Augur. You can enter 'Augur' into the search box and click on the corresponding result. On the next page, click on the 'Trade' button.
You will now see an order box appear on your screen. eToro requires you to enter the amount you would like to invest in Augur, ensuring you meet a $25 minimum.
To execute your Augur coin purchase, click on the 'Open Trade' button.
Step 4: How to Sell Augur
Your Augur coins can now be viewed within your eToro portfolio – where the market value will update every second. At any point in time, you can sell your Augur coins back to US dollars.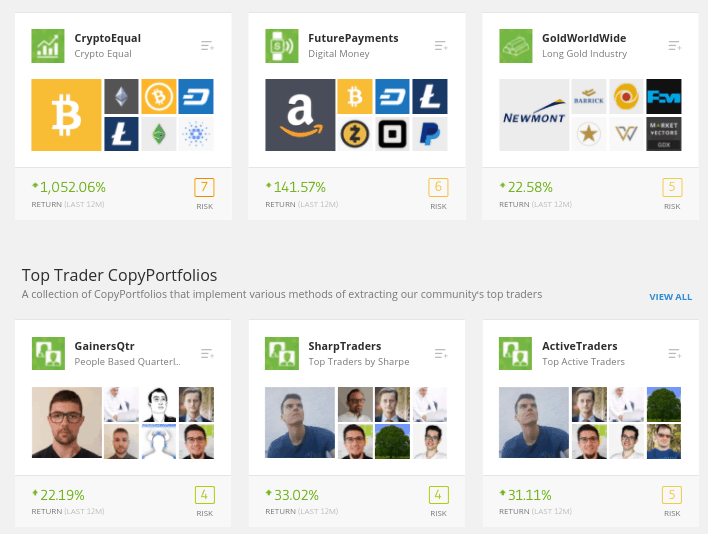 Past performance is not an indication of future results
Simply click on the 'Sell' button that is displayed next to Augur and confirm the order. Assuming you have already uploaded a copy of your ID – you can now withdraw the cash back to your bank account, debit/credit card, or e-wallet.
Where to Buy Augur Coin
Figuring out where to buy Augur coin is the first step for many new cryptocurrency traders. You need a brokerage platform that offers a market on Augur coin at competitive fees and tight spreads. You also need to consider payment methods, minimum deposit amounts, regulations, and more.
Below you will find a selection of trading platforms that allow you to buy Augur coin in a safe and low-cost manner.
1. eToro – Overall Best Way to Buy Augur Coin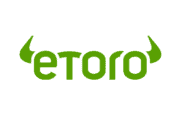 eToro is an online broker that offers a wide selection of financial markets. On top of cryptocurrencies, this includes thousands of shares and ETFs, as well as CFD markets on indices, forex, hard metals, and energies. When it comes to buying Augur, you will only need to meet a minimum investment of $25 per stake.
Fees are super low when using eToro, as cryptocurrency spreads typically start from just 0.75%. The investment process itself shouldn't take you more than 10 minutes – even if you don't already have an account. You can instantly deposit funds with a debit/credit card (Visa, MasterCard, Maestro), bank wire, or e-wallet (Paypal, Skrill, Neteller).

If you want to diversify into other digital currencies, eToro also allows you to buy Bitcoin, Ethereum, EOS, Cardano, XRP, Binance Coin, Bitcoin Cash, and more. In fact, eToro also hosts a number of Defi coins, meaning you can buy Aave, Kyber Network, Uniswap, and more. We also like the social trading features offered by eToro – which is great for sharing ideas with other traders, liking comments, and gauging the wider market sentiment.
You might also consider the Copy Trading feature, which allows you to mirror the portfolio of an experienced eToro investor. There is also a CryptoPortfolio marketplace, which allows you to invest in a diversified basket of digital coins. This is professionally managed by eToro, so your investment portfolio will be regularly rebalanced. Finally, eToro is regulated by the FCA, ASIC, and CySEC – and approved by the SEC and FINRA.
Pros
Super low cryptocurrency fees
Supports debit/credit cards and Paypal
Over 2,400 global shares and 250 ETFs
CFD markets also offered
Social network with copy trading
Regulated by the FCA, ASIC, and CySEC
Approved by the SEC and FINRA
Cons
Withdrawal and inactivity fees