Our test result: Roiteks is a scam. In this review, you will find out why we believe this platform to be unreliable and suggest other reliable brokers that you can access through crypto trading bots.
Roiteks is one of the numerous brokers available online that support crypto trading. We have tested the broker and can confirm that it is a scam and there is a high chance that you will lose your funds by trading on this platform. There are way more reliable brokers out there, which you can access through robots such as Bitcoin Profit.
Read on to learn more about why Roiteks is a scam, its fees, its registration process, trading platform, customer service and much more. We will also suggest a few reliable brokers that you can access through legit robots like Bitcoin Profit.
What is Roiteks?

So Roiteks was created in 2018 and is currently owned Green Oak LTD. It is registered in Sofia, Bulgaria, but Green Oak is actually a subsidiary of a company called Vantu Capital LTD, based in the Marshall Islands. This is the first red flag that we noticed. The broker is misleading users into thinking that it is based in a EU country but it is not. The website also claims that users will certainly make great profits if they use the platform. What it does not say though, is that with brokers like this one, investors have no support from the software when making trades. This kind of facilitation is provided by auto trading robots like CryptoSoft and Bitcoin Profit.
Bear in mind that trading with cryptocurrencies is always risky, no matter what platform you choose to trade on. Even though certain platforms do increase your chances of making profits, you can still lose part of all of your funds whilst trading. However, Roiteks seems to be trying to hide this aspect of trading with digital coins by placing only one risk disclaimer at the very bottom of their webpage and in small font. Reliable brokers unreservedly admit that trading on these platforms involves a risk to warn users and protect them from losing significant amounts of funds.

These are only two of the reasons why we believe that Roiteks is a scam and an unreliable platform. We will go into more detail in the next sections of the review. What is important to know for now is that Roiteks is an online broker, meaning that it is just a platform offering users a space to make investments. If you are an inexperienced user, the broker does not offer any kind of support. This is offered by platforms that offer the auto-trading mode, like Bitcoin Profit, as we have already mentioned. Whilst on online brokers you will have to make your own calculations and do your research to be able to know what are the most profitable investments, crypto bots will do that for you, and it will only take a few minutes.
Click here to give Bitcoin Profit a try.
Roiteks Regulations
Roiteks is an unregulated broker. This means that no agency is monitoring its activities. Some organisations have also warned users against it. Norway's FSAN and Australian ASIC have warned users that Roiteks could be involved in scams and advised users not to trade with it. This, together with the fact that it does not seem to be making any effort to protect users and their funds, as demonstrated by the lack of transparency on the risks of trading, makes the broker an untrustworthy trading platform.
Is Roiteks Legit or Scam?
Based on our test of Roiteks, we are fairly certain when we say that the broker is a scam. The website is not regulated and is not sufficiently transparent about the risks associated with crypto trading. No efforts in general seem to be made to protect users from losing their money when trading on the broker.
Many reliable brokers such as Greenfields Capital offer an "education" section on their website in an attempt to help novices familiarise with the world of crypto trading. The learning section also often provides ebooks and resources dedicated to advanced users. They are designed to help them enhance or improve their strategies while trading. Roiteks has none of this information. The only thing made available is an asset index, but it is quite pointless considering that you can have a look at all the assets on offer by clicking on "trading floor", where you can have access to the trading platform even before you sign up on Roiteks.
Even though the trading space is quite easy to use considering that it tries to resemble popular trading platforms MT4 and WebTrader, we are not sure to what extent it can be trusted. When we tried it, in only a few minutes we lost the $250 you are required to deposit in your account in order to start trading. So in our experience, the broker is a total scam but of course, feel free to make that judgment for yourself.
Keep in mind though, that no one will be helping you place trades on Roiteks. If that is what you are looking for, you should trade with a broker, preferably not Roiteks via a crypto bot like Bitcoin Profit. That will allow you to benefit from the trading opportunities offered by brokers but at the same time you will have the auto-trading option that by trading on brokers alone you will not have.
Markets/Instruments
Roiteks has quite a good variety of instruments for users to choose from. On the broker you can trade in indices, stocks, currencies, cryptocurrencies and commodities. Among the stocks, popular brands such as Apple, Amazon, Coca Cola, Ebay, Facebook, McDonald's and many more are on offer. The currencies available are EUR, USD, GBP, CAD, JPY and many other popular ones. You can also trade with cryptocurrencies such as BTC, ETC, ETH, LSK, LTC and many more.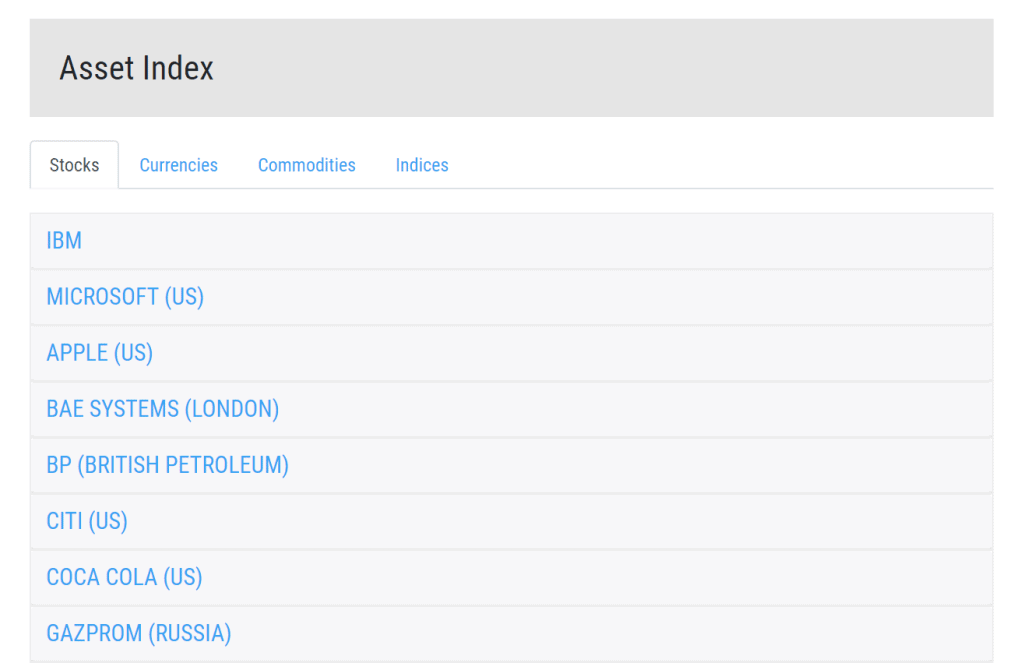 Trading Platforms

Another thing that makes Roiteks an unreliable platform is the fact that it supports trades through a built in trading platform. Legit brokers usually support trades via popular trading platforms such as MetaTrader4 or WebTrader. 80% of brokers use them because they are known for their simplicity and sophistication. They are very easy to use but they also maintain all the functions that experienced users need to pursue complex investment strategies such as trading history and charting. The fact that Roiteks uses an unknown trading platform raises questions about its reliability.
How to trade on a broker through Bitcoin Profit (recommended)
As we have mentioned before, novices are suggested to trade on a broker via a crypto robot like Bitcoin Profit. There are quite a few auto trading bots out there but this one has one of the most complex and accurate software on the market, which is why it is amongst the most reliable platforms available. With the correct investments, you can make significant profits within minutes. Through the robot you can also access your preferred broker and trade on it, but we strongly advise not to trade with Roiteks. Here is a brief guide to help you through a sign up process on Bitcoin Profit should you decide to register on the robot.
1. Registration
You can register on Bitcoin Profit in three simple steps. First, fill in a short form by typing in your first and last name followed by your email address. You are then requested to create a secure password with 6 to 10 characters including both letters and numbers. To complete your registration, you will have to choose your country and provide a mobile phone number. To get started, all you have to do is click here.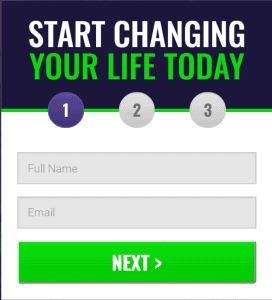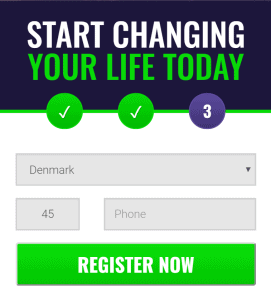 2. Deposit
Once you have registered, you will be able to either test the trading platform in demo mode or start trading. If you wish to start trading, you will first have to deposit a minimum of $250 into your account. Our suggestion would be to invest small amounts at first so that you will be able to see how it goes. If you like how the platform works and you see that you are making the profits you want, then you can of course increase your investment amounts. The more you invest, the more money you can make but risks of losing money remain so please take it slow. Among the payment options to place funds into your Bitcoin Profit account you will see VISA, Mastercard, Maestro and American Express credit or debit cards. You may also pay in Bitcoins if you wish.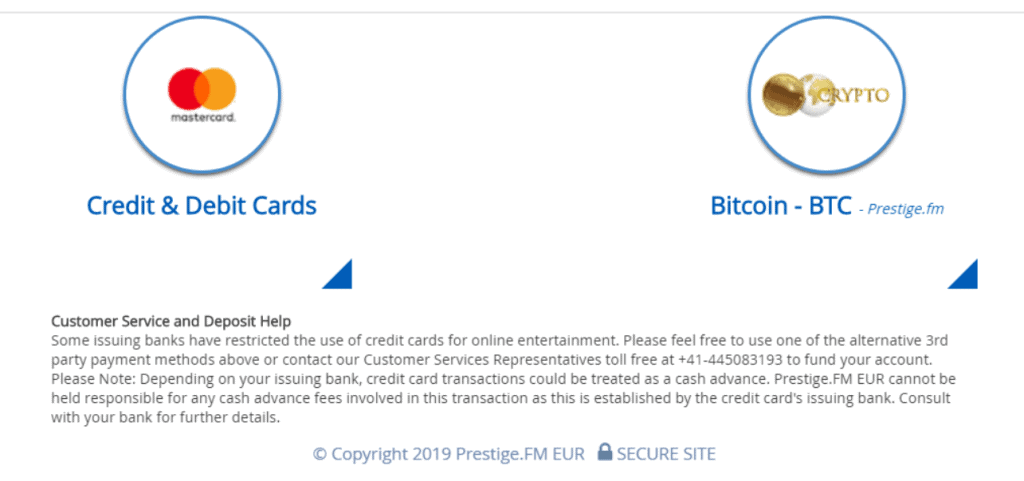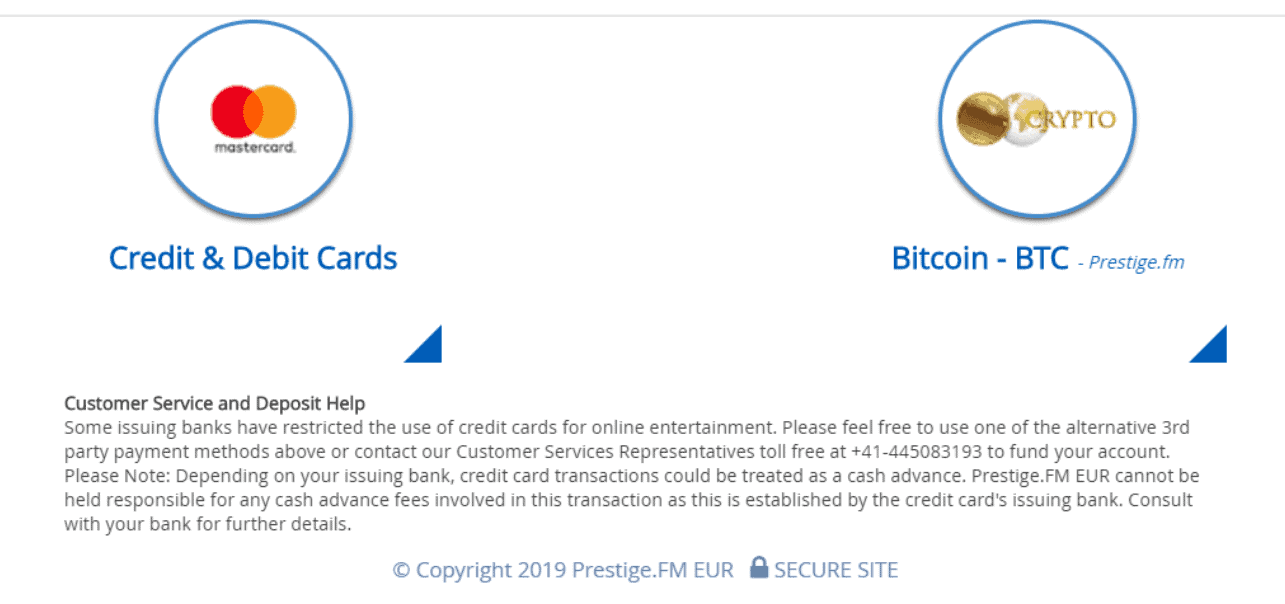 3. Trading
Now that you have placed funds into your account you can officially begin your trading experience. If you have not already done so, please do try trading in demo mode first, even if you have money in your account. Doing this is a great way to get to know the platform you will be trading on because you will be given a brief tour of the trading room. This will give you all the information you will need on the Bitcoin Profit trading space. At the centre of the page you will find the brokers available, your balance and current profits. Underneath that you will be able to see your trading history and open trades as well as withdraw and deposit money.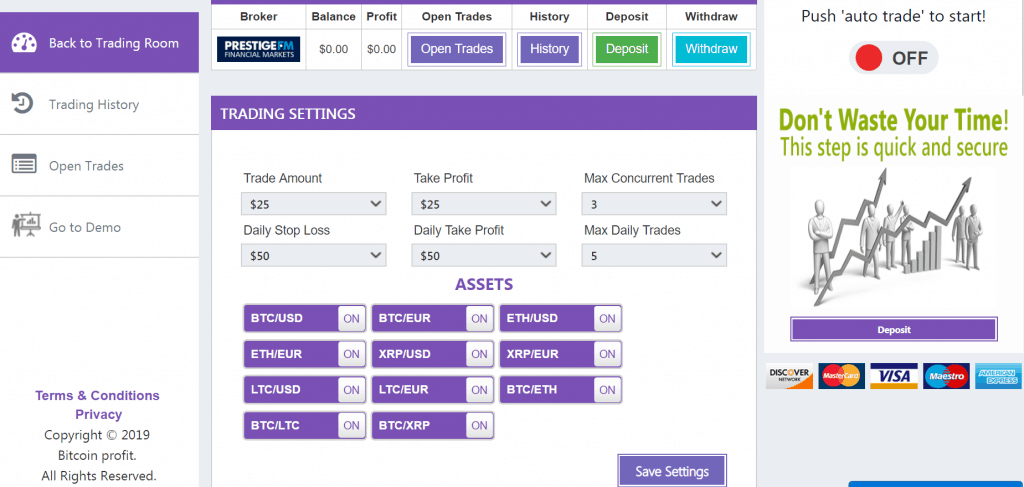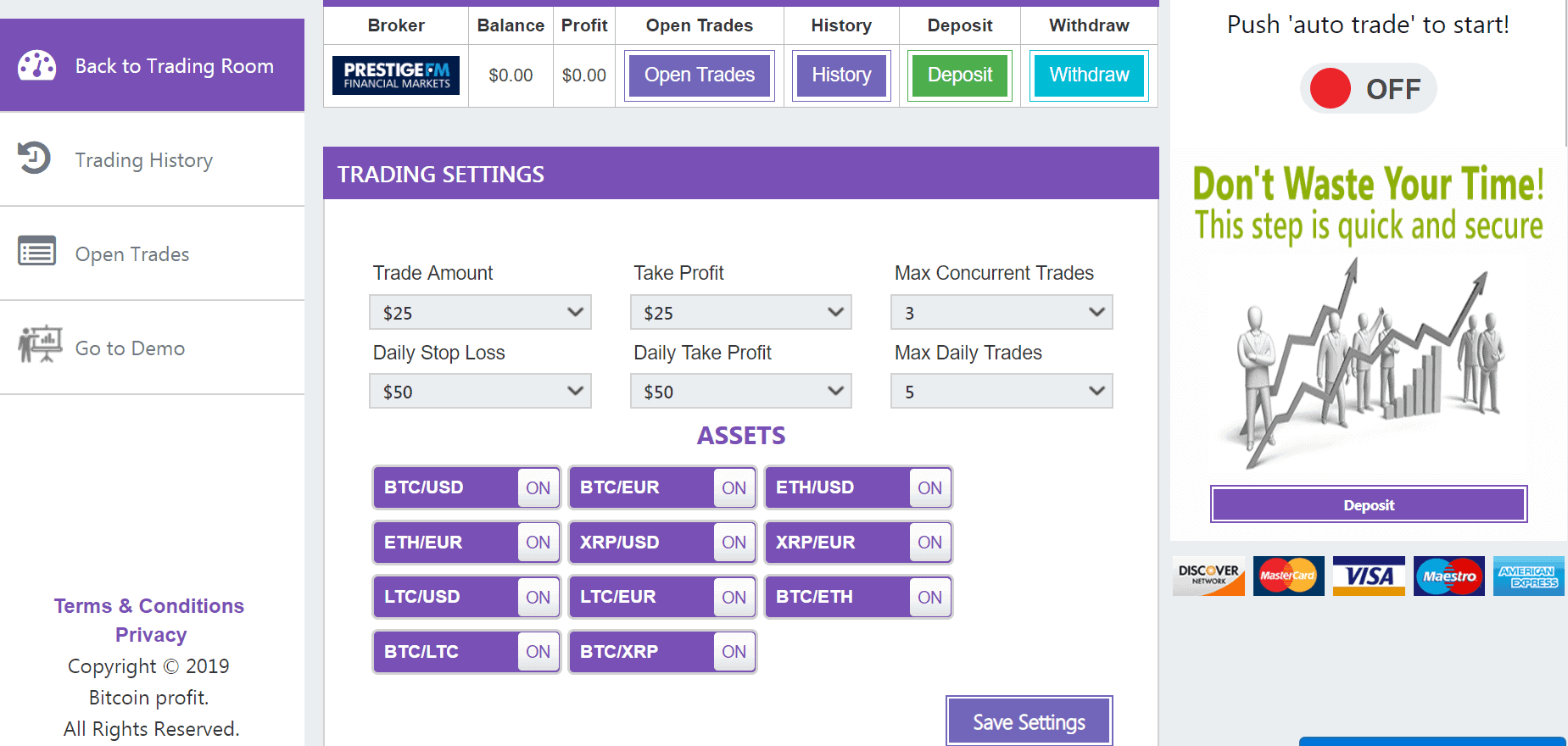 Below that, you have the option of changing the trading settings of the platform to suit your preferences. You can decide on the amount you want to invest per trade and how much you want to profit for each trade. Additionally, you can choose a maximum number of trades per day as well as a daily stop loss. You may also decide which currency pairs you prefer trading with and exclude others. The currency pairs available are ETH/USD, ETH/EUR, BTC/USD, BTC/EUR and much more. Whenever you feel satisfied with your choices, you can save your settings and start trading after you activate the auto-trading mode. Once you have done that, all that is left for you to do is wait and hopefully watch your balance increase.
How to sign up on Roiteks directly (not recommended)
If you are not sure about trading on a broker via Bitcoin Profit you can certainly sign up on a broker directly. In this case we will tell you about how to sign up on Roiteks even though we strongly advise not to. First of all, Roiteks is a broker and not an auto-trading robot, meaning that you would lose the advantages of trading with robots. Brokers are simply platforms providing you with a space to place trades whilst robots will do all the hard work for you and with high success rates. Robots trade automatically and only require you to spend a few minutes every day on them. All you need to do to give one of them a try is click here.
To trade on Roiteks directly, you are required to go on the official website and register. The process takes longer than it does for Bitcoin Profit. You are requested to fill in a form providing your full name, password, email address, country, mobile phone number and the currency you wish to trade in. You are then asked to accept the terms and conditions and to give consent for the website to store your information. At this point, you will be registered on the broker and you may deposit funds into your account if you wish to do so. Please remember that we have tested the platform and have found it to be a complete scam, so if you wish to trade on a broker directly and not through a crypto bot that is fine, but we advise to choose a reliable broker. Stay away from Roiteks.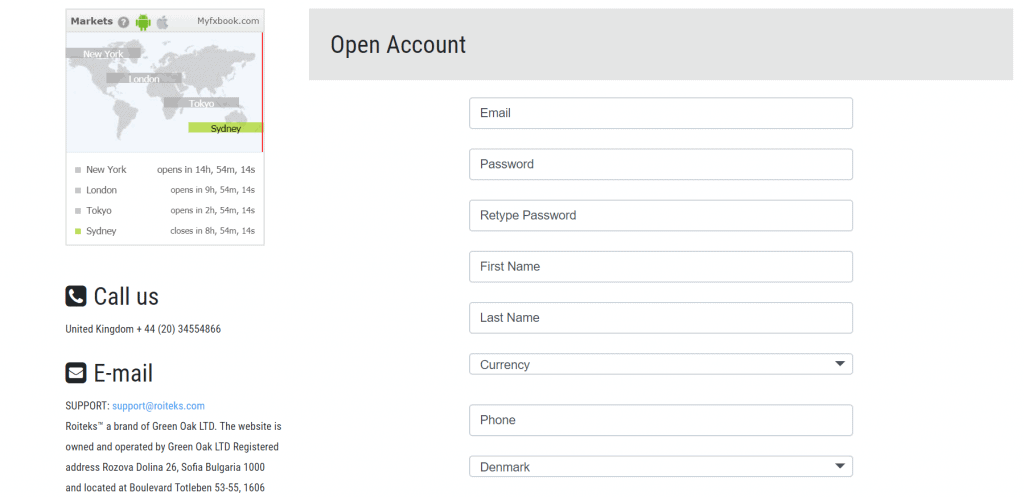 Account Types
We were unable to find any accurate information on the account types available. It seems like only one type is provided. This is odd considering that the main brokers on the market offer up to 5 or 6 different account types. Usually, each account upgrade offers more benefits such as lower spreads and commissions, higher leverage, one-to-one support and so on. This broker only seems to be offering a standard account type with no possibility of upgrade.
Leverage
Roiteks offers a leverage of 1:50. Leverage is a term referring to the fact that users may use loans issued by brokers like Roiteks to place investments. If the leverage is 1:50 it means that investors have to have in their account a minimum of 2% of the total value of the trade they want to make.
Commissions and Spreads
Information on commissions is not disclosed. Spreads on the other hand, vary depending on the asset. The spread on EUR/USD revolves around 0.5-0.6 pips, which is fairly low.
Deposits and Withdrawals
Roiteks offers quite a few payment options. These are credit and debit cards, Bank Wire and many more. However, as we have previously explained, the broker is a scam. So if you wish to trade with a broker directly, please consider signing up on a different one. Alternatively, if you wish to trade with a broker through a robot, then Bitcoin Profit also offers a great variety of payment methods. Bitcoin Profit also accepts Bitcoin payments which Roiteks does not.

Mobile App
Roiteks does not offer a mobile app. Bitcoin Profit does not either. However, both platforms run on browser so you can access them on any device with an Internet connection, including smart phones. It will be just like trading on your laptop but on a smaller screen and on-the-go.
Education and Resources
The Roiteks website is completely lacking an "education" section. Usually, reliable brokers offer these kinds of sections on their websites to help users get familiar with the world of crypto trading, especially beginners. We have seen eBooks, online courses, tutorials, glossaries and much more on offer for users to benefit from. The only thing Roiteks has is an asset index, which is not even that useful because you can access the whole list of assets on offer when going on the trading platform, which you can have a look at even before creating an account.
Bonuses
We were unable to find any information concerning bonuses and promotion. Our first guess is that the broker does not offer any, and even if it did, it is hard to tell if these would actually benefit users as much as they would help developers make profits. Bonuses can often push investors to deposit more funds hoping to make more money while a bonus is on offer. This could result in users losing these funds to the benefit of the platform's developers.
Customer Support
Customer support can be contacted from Monday to Friday between 7 AM and 4 PM. Compared to the reliable brokers we have reviewed in the past, that is not a sufficient amount of weekly hours dedicated to customer support. Users running into any kind of trouble outside these hours will be forced to either wait or leave a message which will be answered the next day at best.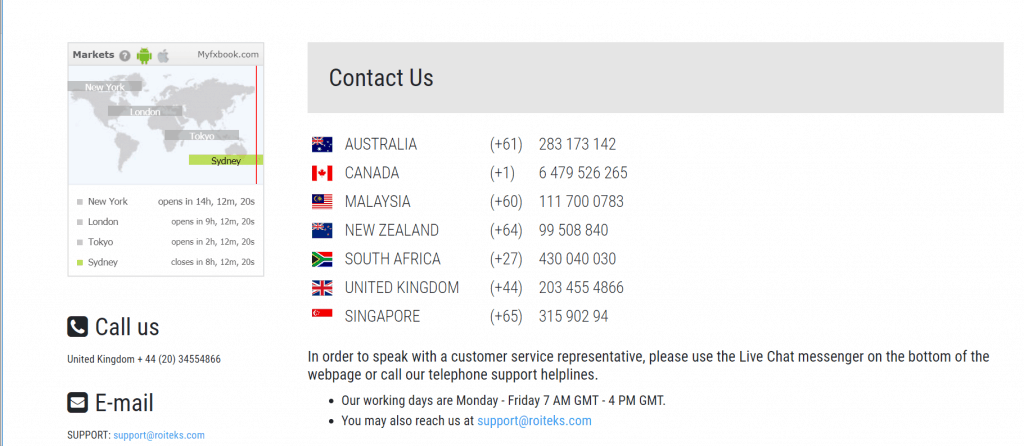 One must admit though, that the broker offers many phone numbers with prefixes of different countries, such as Australia, Canada, Malaysia, New Zealand, South Africa, UK and Singapore. If none of the phone numbers have prefixes linked to your country, then you can contact support via the live chat or via email. This would be great, if they did respond to queries. During our test of the broker, we gave that a try but no one ever responded to our message, which confirms our argument that the broker is a scam. If it were a reliable platform, members of staff would have certainly answered to try and solve any problem a user may be experiencing.
Pros and Cons of trading with Roiteks?
Based on our test, Roiteks is a scam, so we advise not to trade with it. Like all crypto trading platforms though, it does have some positive aspects. That is why we came up with a list of pros and cons. Keep in mind that the negatives definitely outweigh the positives and that you should stay away from it if you want to keep your money.
Pros:
Provides a good variety of markets to choose from.
Offers a low spread.
Provides a sufficient amount of payment methods.
Cons:
The broker does not have a mobile app.
It does not offer demo trading.
It is not transparent about the risks of trading.
It is an unregulated broker.
It does not offer bonuses.
It does not have an automated trading option.
It does not have information on commissions.
It only has one account type.
More robots where you can access reliable brokers
Robot
Minimum Deposit
Demo Option
Trade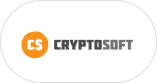 $250
No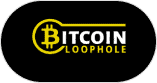 $250
Yes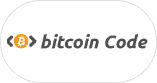 $250
Yes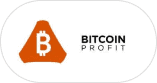 $250
Yes
FAQs
Is Roiteks reliable?
Absolutely not! We have tested it and found that the broker is a complete scam. There are much better brokers out there that you actually can make profits on. Roiteks certainly is not one of them.
Is Roiteks regulated?
No, it is unregulated and does not seem to make any effort to try and satisfy any customer needs such as providing an education section on the official website or offer information on the different account types available.
How do I open an account with Roiteks?
We suggest to open an account on a trading robot like Bitcoin Profit, through which you will be able to access a reliable broker. To open an account on Bitcoin Profit, all you need is an email address, full name, password and phone number. If you wish to sign up on Roiteks the process is more time consuming. You need to go on the official website and provide all of the information requested.
Can you try a demo account before depositing real money?
accounts because not having them pushes potential users into depositing real money straight away without giving them the possibility to try out the platform before hand.
Are there risks when trading with Roiteks?
Yes. Crypto trading is always risky, no matter what platform you choose to trade with. Roiteks however, is not transparent about the risks linked to trading. This raises even more questions about the reliability of this broker.
Is customer support available?
Yes, but only between 7 AM and 4 PM Monday to Friday. Normally, reliable brokers offer 24/7 support and actually respond when contacted. We tried to contact a member of staff during our test but no one ever responded to our query.