SportyFi will disrupt sports financing by setting up a blockchain-based platform for fans and small investors, giving more up-and-coming athletes on the brink of becoming professionals the opportunity to overcome the final hurdle before their career takes off. To set up the platform SportyFi will launch the SPF Token crowdsale on November 14, 2017, with a hard cap of USD 16 million.
Professional sport today has a high entry barrier – both for athletes as well as for small investors. Especially up-and-coming athletes at the outset of their professional careers face a lot of issues when it comes to funding their training and participation in events across the globe. The same goes for many sports clubs and other sports organizations which face severe financial and liquidity issues.
SportyFi will remove these barriers and consequently change financing in the sports industry by deploying a blockchain-based financing platform, serving athletes, clubs and other sports organizations, in raising the funds required to achieve athletic success. The platform will also enable a wider community to invest in sport, an industry worth USD 620 billion with constant growth. By disrupting the existing model for financing participants in sport, SportyFi will open a new chapter in the sports industry, democratizing sports investment. The platform is already in development and on schedule for a Q1 2018 launch.
The SportyFi team includes, among others, a wide array of sports professionals, active and former athletes, coaches and scouts as ambassadors and advisers, including Roberto Carlos (FIFA World Cup and UEFA Champions League winner), Primož Brezec (a former NBA player and currently Clevelands Cavalier scout), Savo Milošević (vice-president of the Serbian football association and former player), Noriaki Kasai (Olympic medal winner and ski-jumping legend), and Vasja Bajc (Team USA ski jumping coach). They participated actively in the conceptual development of the platform, and will have a big say into steering future activities of SportyFi.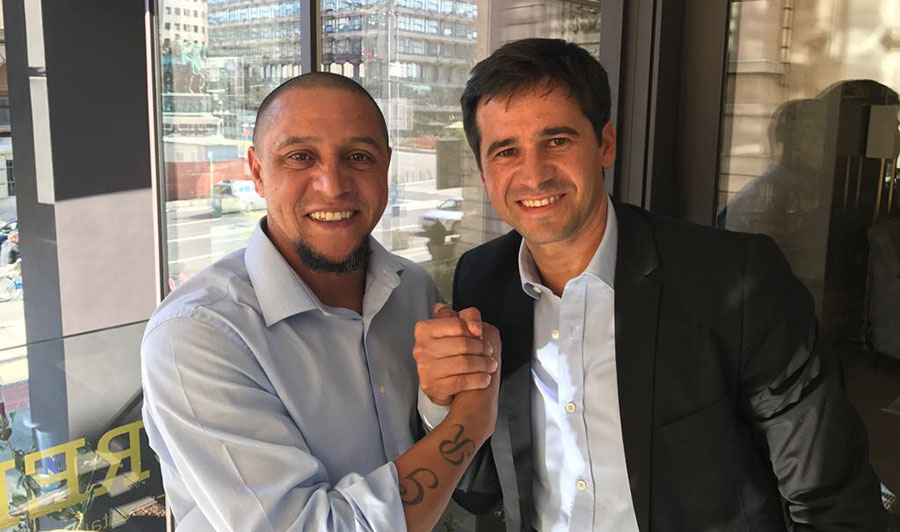 "I'm very happy to support SportyFi, which will work with young athletes at the most crucial point in their career and will give fans and small investors the opportunity to support them. Let's find the next superstars together!" said Roberto Carlos upon endorsing the platform.
To achieve this, SportyFi will launch the Smart Manager platform and the Professional Fund. SportyFi's Smart Manager Platform will enable donations, detailed sponsorship smart contracts of various types, as well as complex investment smart contracts, where an athlete, a club or another sports organization will offer a long-term deal for a share of their future income or other revenue stream in exchange for an upfront investment.
Upon a successful conclusion of the token crowdsale SportyFi will also allocate a part of the funds raised to a special SportyFi Professional Fund. The fund will invest in those athletes with the greatest potential in exchange for future return, based on, for example, prize money, image rights, transfer fees, and other rights of an athlete, depending on the type of sport. Integrated within the SPF Token smart contract will be the utility function of a decentralized autonomous organization (DAO)—operating as the SportyFi ecosystem consensus platform—where it will enable future proposal voting based on the share of SPF Tokens held. Details of the inner workings of the platform are available in the SportyFi Whitepaper.
"We think the world of sports is ready for a revolution, and that we have both the team and the means to deliver it," said Marko Filej, CEO of SportyFi. "Too many prospective superstars have to quit their careers because of the investment required to become a pro – and our platform will enable these talents to live up to their athletic potential."
The SportyFi token crowdsale will be open for 17 days from its launch on November 14, with a SPF Token Pre-Crowdsale contribution period already running.
For additional info contact the SportyFi team at [email protected].