NEW YORK (InsideBitcoins) — Just a week ago, Coinbase announced that it had raised $75 million from The New York Stock Exchange, USAA, BBVA and the Japanese telecommunications company DoCoMo, among other investors. Yesterday, Coinbase revealed that it would be launching a U.S. bitcoin exchange Monday at 9 a.m. EST. Coinbase currently runs exchange services in 19 countries, but the company told the Wall Street Journal that it has spent the past year working to get the regulatory approvals to expand the service into the U.S.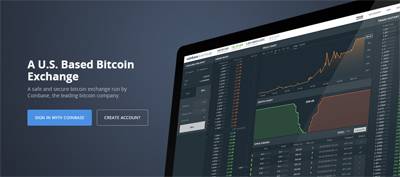 At launch, Coinbase says it will available to users in 24 U.S. states, including New York and California. Residents outside of the approved states will be unable to trade on the exchange.
For the first two months, users will receive free trades. However, after that Coinbase is expected take a 0.25% commission on every transaction.
The Coinbase exchange "is an important step for the currency to become socially acceptable," NYSE president Tom Farley told the Journal.
To the moon
Earlier on Sunday, Coinbase announced its Project Lunar website, apparently a countdown tease to the exchange, with a basic title tag saying: "To the moon!" When bitcoin's value was rising, it was common for enthusiasts to say that the price of bitcoin could go 'to the moon.'
Barry Silbert, an angel investor in Coinbase, tweeted out that news of the exchange, plus parliamentary elections in economically vulnerable Greece, could lead to an exciting time for investors in bitcoin.
Greece + Coinbase exchange. Tomorrow should be interesting

— Barry Silbert (@barrysilbert) January 25, 2015
The Coinbase announcement follows last week's news that the Winklevoss Twins, noted tech investors and bitcoin enthusiasts, planned to open a regulated bitcoin exchange in the U.S.
As of 6 a.m. in New York the InsideBitcoins Price Tracker shows the price of bitcoin to be soaring back above $300 on the news.
Did the Winklevii just get Facebooked? http://t.co/9HCkAfGkOU

— /r/Bitcoin (@RedditBTC) January 26, 2015
NOTE: This article has been corrected to clarify the exchange's current regulatory standing.