Monero is a cryptocurrency which functions a bit differently than any other currencies in the digital atmosphere; Monero places entire emphasis on anonymity, transaction obfuscation, and absolute settlement. It is a legal technology, released by a group of anonymous developers and team members, that now possesses over a billion dollars in market capitalization.
The Monero protocol states it is a "Private Digital Currency", that aims to offer users the opportunity to be their own bank and make transactions that are completely anonymized. Monero (Referred commonly by its ticker symbol: XMR) maintains there is "absolute safety" in regards to security and safety of your identity.
The cryptocurrency is currently one of the largest market capitalized assets of all other cryptocurrencies, and has factually expressed a very high transaction per day volume; in other words, people commonly use Monero, and rather than it sitting in wallets or exchanges, it is fairly active in trading while possessing a fairly large liquidity rate.
Buying Monero in 5 Steps on Binance
What is Monero? A Closer Look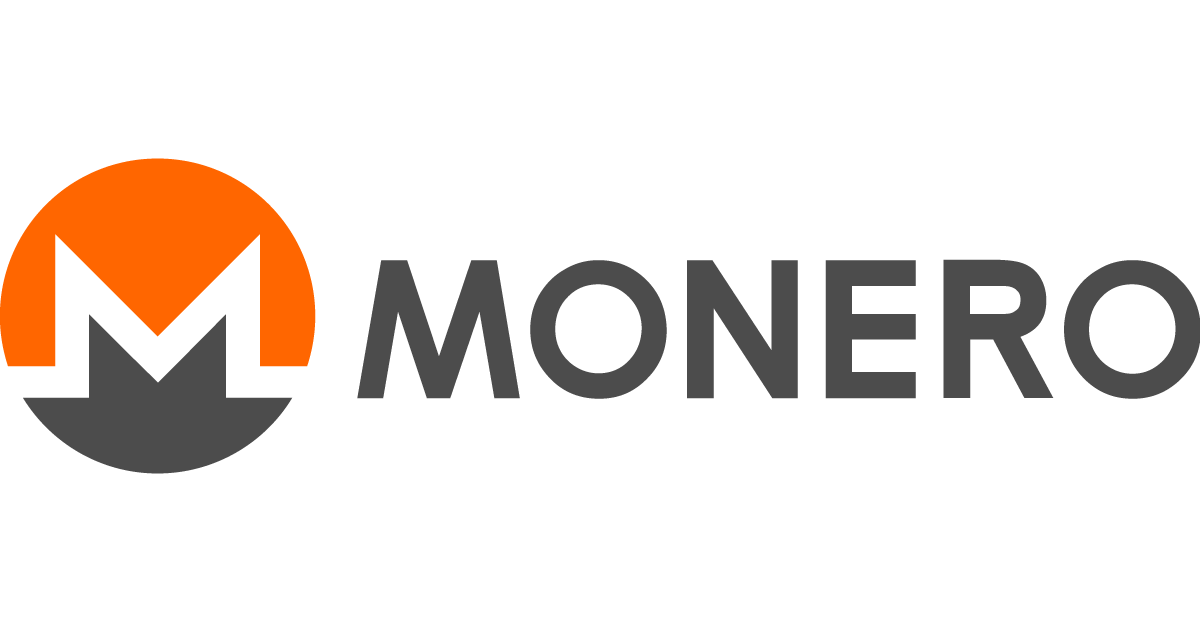 Monero, or known on exchanges by its ticker symbol "XMR", is an alternative cryptocurrency, that functions in a decentralized and anonymous way to enable absolute safety in regards to the identity of your funds. Monero is also theorized as one of the only truly fungible cryptocurrencies, meaning that a certain sent or received XMR (Unit of Monero), can never be blacklisted or classified/put into a group due to the underlying protocol running the Monero algorithm. Understanding Monero's true technical advancement can be done by quickly looking at how Monero is sent from entity to entity.
With all sorts of funds online, whether it be PayPal or cryptocurrency, traditionally there are 3 factors that compose the process of sending something from one party to another, specifically referred to as a "transaction": A sender, a receiver, and an amount. Every time a transaction is made, information such as date, time received, speed of confirmation, and fees imposed are then usually available at your disposal. With cryptocurrency, all of this information is usually available on the blockchain for virtually anyone to come and see. With Monero, the opposite is the case. With every single transaction made, Monero will obfuscate (Or destroy) the information that says who the funds were sent by, who they were sent to, how much of it was sent, and when it was sent. Since every transaction means another subsequent "obfuscation", it makes it so that every time Monero is received, it is in theory as good as brand new. This process enables further user privacy and safety.
Monero offers privacy through their algorithm that essentially makes it so that it functions almost like a digital form of cash. Transactions carry no information, just as if you were to give cash to your friend. If a user sends Monero, there is technically no visible fingerprint that the said transaction was ever made as opposed to Bitcoin where all transactions are recorded visibly on the blockchain. However, Monero has often been the subject of controversy as well for this reason because it is potentially dangerous for people around the world to make transactions anonymously. There can be a silver lining though, and Monero seems to be wanting to pursue it in allowing for some sort of moderation based off of consensus.
Monero is an open source project (Which means you are allowed to develop the Monero framework as you wish), and runs off of the Proof-of-Work (PoW) mechanism. It does not emphasize speed, rather giving up time preference in exchange for absolute anonymity. Monero was released under a pseudonym of "Nicholas van Saberhagen" in 2014, however since then, a group of developers took over the project; to this day, the developers, founders, or any team members at all of Monero are known.
Differences Between "Buying" and "Trading" Monero
Understanding the difference between buying and trading Monero is pivotal for a further understanding of not only cryptocurrencies you may purchase, but also markets as a whole. First, it's important to note what Monero's ticker symbol is. A ticker symbol is traditionally a short 2-4 letter code that represents the underlying asset's identity. When two tickers are paired, it means that the first ticker is being traded, or exchanged, for the second ticker. Monero's ticker is XMR. The United States' dollar's ticker is USD. For example, if there was a pair of "XMR/USD", it means that Monero is being exchanged for the United States Dollar.
Buying Monero, in most traditional context, means that you're simply buying the cryptocurrency so that you can send it to others, use it online, or extract some form of usability from it. "Buying" is traditionally cross-linked to "holding", meaning your intention of purpose is not immediate price speculation. Trading Monero, however, means you are not purchasing Monero for the purpose of using it, rather only looking to speculate on price action of the cryptocurrency; in these cases, "trading" Monero typically means you're not holding it, but rather correlating the purchase to a speculative price movement.
The following is an example of buying vs trading Monero: A user logs on to eToro and opens the "XMR/USDT" trading pair (Monero being exchanged for Tether) and makes a buy order at the next best possible price, and predicts the price of XMR will increase 5%. XMR increases 6% in 10 minutes, and the trader sells his XMR back to USDT. In this case, the user was trading Monero. Now, let's say that same user logs on to Binance and exchanges their Bitcoin for Monero through the "XMR/BTC" trading pair. Then, once purchased, the user withdraws his Monero to his personal wallet, and saves it to purchase a new music album that is released next week. In this case, the user is not trading Monero, but rather buying it so that he can use it to purchase a new album. Keep in mind, these are not the only definitive definitions of buying vs. selling Monero, only the most traditional one.
How to Buy Monero On eToro
At the moment, eToro does not have a Monero trade pair listed, however, it absolutely is possible for the platform within the near future considering the amount of new trading pairs they add consistently.
eToro is regulated by the FCA and CySec, which means that it's one of the most trustworthy platforms in the world. Not only they support cryptocurrencies, but also Forex trading pairs and Cannabis stocks.
You can check all of eToro's supported cryptocurrency trading pairs below:
[wpsm_comparison_table id="3″ class=""]
How to Buy Monero with PayPal
How to Buy Monero with a Credit Card
You can purchase Monero directly with a credit card by logging on to Binance and utilizing their new credit card payment option. Then, you can purchase any XMR paired asset such as Bitcoin and exchange it directly for Monero without ever leaving the Binance platform.
How to Buy Monero with Bitcoin
The most traded Monero (XMR) pair is XMR/BTC. This means that to purchase Monero, you'll need to first purchase Bitcoin (BTC) and then exchange it for Monero (XMR). You can do this all inclusively on Binance.
Buying Monero with Bitcoin would look as follows Buy Bitcoin with Credit Card (Or other fiat method) –> Find the XMR/BTC pair on Binance –> Exchange your BTC for XMR –> Execute trade, and Monero has been successfully bought using Bitcoin.
How to Create a Monero Wallet
Having your own Monero wallet is very important; there are a few types of Monero wallets, however the most basic are 1.) Exchange Monero Wallets 2.) Software Wallets. Exchange wallets are not your wallets so to speak; they belong to whatever exchange you're using, but you get to open a wallet with them. You can create a Binance Monero wallet immediately simply by pressing the "Deposit" button next to Monero under the "Deposits and Withdrawal" page.
Additionally, you can enable your own software wallet and download it straight through the official Monero website. A link to their downloads page can be found here.

How to Buy Monero in the UK
Buying Monero if you're from the UK is fairly easy; to do so, you'll just need to create a Binance, Kraken, or Huobi account, the three most active exchanges that list Monero (XMR). In doing so, you'd follow the aforementioned steps: Create account, verify account, link fiat account, deposit fiat, exchange for Monero (XMR).
How to Buy Monero in the United States & Canada
Buying Monero in the United States and in Canada is a very seamless process as compared to other parts of the world. If you're a U.S. or Canadian resident, you can easily create an account for Binance and add funds either through depositing cryptocurrency or linking a credit card, and then once deposited you can exchange it directly for Monero on the platform.
Once purchased on Binance, you're free to withdraw it to your own Monero software wallets (Monero wallets do not have geographical restrictions).
How to Buy Monero in Australia
If you're looking to purchase Monero in Australia, your best option is more than likely the previously instructed Plus500 exchange. Plus500 offers immediate account access for Australian residents and a pretty quick verification process. Through Plus500, you're able to purchase Monero (XMR) CFDs, and begin speculating on the price of XMR. Additionally, you can purchase XMR from Binance if you are in Australia as well. Either exchanges are not restricted in Australia.
How to Sell Monero
In order to sell Monero, you can follow the same exact steps as instructed for any other exchange, up until the point of having to create a buy order. Instead of creating a buy order like shown on Binance and Plus500, the user will have to create a sell order instead. This is done simply by initiating a market order (An order that is executed as quickly as possible at the next available price), or through a limit order (An order executed based on specific price dimensions). In any case, selling Monero requires that before anything you have Monero in your account or exchange you plan to sell on.
For example, to sell on Binance, the process remains the same and assumes you have XMR already in your account. Once completed, find the pair you want to sell Monero for (In this case, the XMR/BTC pair is used, meaning Monero is being sold for Bitcoin). You can do this just as done earlier via the search button on the exchange and typing in "XMR" under the BTC markets tab. Then, below the graph, enter in the desired "Sell" amount. If price is not important, then select a market order as this will execute fast and regardless of what price is achieved. If the price of your order is important and you're not in a hurry, then select a limit order and specify your parameters.
Once entered, press the "Sell" button located towards in red the bottom and then simply wait for the execution of your funds back into fiat or any other pair you selected; in the above case, XMR is sold in exchange for BTC.
Conclusion
Monero is a very intriguing and complex cryptocurrency that offers complete privacy in the transaction of funds, however, it can come at a cost at some points. Because the model deals mainly with emphasis on anonymity and security, Monero sacrifices speed and agility as a result. However, it seems as if XMR is one, if not the only true anonymous cryptocurrency.
When purchasing cryptocurrency , especially ones like Monero, things can seem fairly complex and with good reason. Buying Monero on Binance or Plus500 is fairly straight forward, despite the underlying framework of Monero being very delicate.
XMR is a relatively new asset that functions atop a very complex foundation. While Monero does come under scrutiny for its danger in being completely anonymous, the projected future of its developments and promises from the development team are demonstrating that the issues are acknowledged, and that working towards a better, more secure payment system seems to be the utmost motive of Monero.
FAQs
Who created Monero?
Monero was released under a pseudonym as an open source project and was then recovered by anonymous developers.
Is Monero illegal?
Monero is not illegal. However, it has received controversy for the fact that it can theoretically be used for illegal purposes. It's similar to a gun; is a gun illegal? No, but it can be used for illegal activities such as robbery.
What is the best place to buy Monero?
Binance is the most global, secure exchange to purchase Monero at the moment.
How can I keep my Monero safe?
Try to enable as much security as possible; this means incorporate multiple authorization methods to any wallet or exchange you're holding your funds on. Additionally, always double check for legitimate wallets, and always be on the lookout for phishing attempts.