NEO, formerly known to the public as "Antshares", is a cryptocurrency and "smart economy" based protocol that runs in a decentralized & distributed manner to deliver fast, low-cost transactions on an inclusive platform. NEO is many times called the "Ethereum of China" because of its implementation of smart contracts, similar to how the Ethereum Virtual Machine (EVM) contains.
NEO was founded in 2014 by a group of Chinese developers led by Da HongFei (Also the co-founder of OnChain), with a vision of creating a framework for infinite amounts of subsequent blockchains. Rather than serving a singular purpose, the vision behind NEO was to establish a platform and ecosystem for the age of the internet in the most user efficient way possible. Since its inception in 2014, NEO has grown to obtain billions of dollars in market capitalization and has served as a staple for the overall cryptocurrency economy,  being one of the most actively traded digital assets on the market.
Quick Search Box
How to Buy NEO (Quick Step Guide)
Register an account on the official CryptoRocket website or another subsequent platform that lists NEO
If verification is required, submit the necessary documents
Link a deposit method and then proceed to fund your account ($250 recommended) — You can do this with fiat or crypto depending on the platform
Find a pairing of "NEO" to your deposited crypto – on Binance you can navigate directly to a section like this by using the search bar in the center of the portal and looking for "NEO"
Enter the amount of NEO you'd like to purchase and then await execution of your order
Compare
You can find out more and compare the brokers and exchanges that offer to Buy or Sell Cryptocurrencies in our list below, or you can skip through directly to our step-by-step guides and tutorials
Compare Platforms to Buy NEO (NEO)
4,9/5


Buy Now

4,9/5


Buy Now

4,9/5


Buy Now

4,9/5


Buy Now

Payment Methods

Credit/Debit Card

Bank Wire Transfer
NETELLER

Payment Methods

Credit/Debit Card
Bitcoin

Payment Methods

PayPal
Credit/Debit Card
Wire Transfer
Neteller

Payment Methods

PayPal
Credit/Debit Card
Wire Transfer
Neteller

Minimum Deposit

$500 USD

Minimum Deposit

$10 USD

Minimum Deposit

$100 USD

Minimum Deposit

$100 USD
What is NEO (NEO)?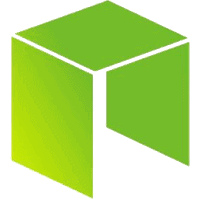 NEO is much more dynamic than a simple static cryptocurrency. While the China-developed crypto still functions similarly and possesses many relative benefactors to those of traditionally used mainstream cryptocurrencies such as Bitcoin, NEO rather functions in being more of an "economy" or platform, as opposed to a protocol. NEO goes by the same ticker when being traded or transferred across platforms or wallets: $NEO. In the case of purchasing or trading NEO on platforms such as Binance, pairs such as NEO/USD or NEO/GBP will be prevalent.
The foundational layer that serves as the backbone for all NEO processes works in a parallel manner to the originally proposed idea of "Smart Contracts" by Nick Szabo in 1996. While other blockchain infrastructures such as Ethereum and EOS have also taken to the concept of smart contracts, NEO has catered more to the idea of incorporating a "storage"-like system through their blockchain, something that the technology in Ethereum or EOS may be stifled in accomplishing. The idea that encompasses NEO is that the platform can serve as the framework for subsequently issued blockchains, applications, transactions, and much more. As a result, there are multiple layers or "pillars" that compose the NEO concept.
NEO's take on smart contracts is what they refer to as "NEO Contracts". These contracts are arguably what powers the entirety of the NEO ecosystem, as developers and participants in the NEO network all in some way will interact with a variety of smart contracts. While the core concept behind NEO contracts is similar in nature to that of Ethereum or EOS, it is more complex as NEO enables you to develop on the NEO economy with contracts using a plethora of different development frameworks. These contracts include mechanisms and foundational forms of technology that allows developers to create their own virtual agreements amongst different parties through code. These agreements can in many ways serve as "virtual escrow systems".
While there is more to what makes NEO individual and unique amongst remaining cryptocurrencies, proving to be the most widely used and most efficiently adopted smart economy seems to be NEO's main goal at the moment.
How to create a NEO Wallet
Wallets on the NEO network can be created very easily and near immediately by logging on to the "NEOTracker" website and creating a wallet by clicking the "New Wallet" or "Open Wallet" button, depending on whether or not you've already created a NEO wallet.

Once "New Wallet" is selected, you'll then be prompted with an individual mnemonic key that is individual to you and should be maintained secretly as it's equivalent to your immutable password. The newly generated string of letters and numbers is then set as your default address, and you're able to start sending and receiving funds.
Best Platforms to Buy NEO
CryptoRocket
CryptoRocket is an exchange owned by CryptoRocket Limited and registered in St. Vincent and Grenadines. It has been gaining more and more popularity for certain features that distinguish it from other exchanges on the market such as the availability of MetaTrader4, convenient prices and a user-friendly interface among many other things. NEO is included in the choice CryptoRocket offers when it comes to cryptocurrency trading. Bear in mind that unfortunately, it is not available in the US.
Pros:
Quick and easy registration process
$10 is the minimum deposit
MetaTrader4 and WebTrader platforms are available
30 cryptocurrency pairs on offer
Cons:
No wallet available
Limited deposit methods
Step 1: Registration
To get started on CryptoRocket, the first thing you will have to do is create an account. To do that, you will simply have to fill in a short registration form requiring you to provide details such as full name, email address and a password that you will need to login in whenever you want.
Step 2: Opening Trading Account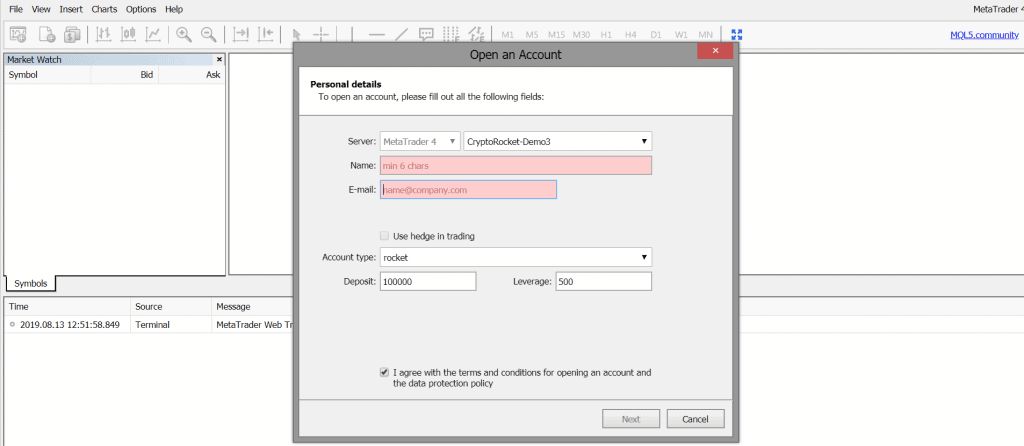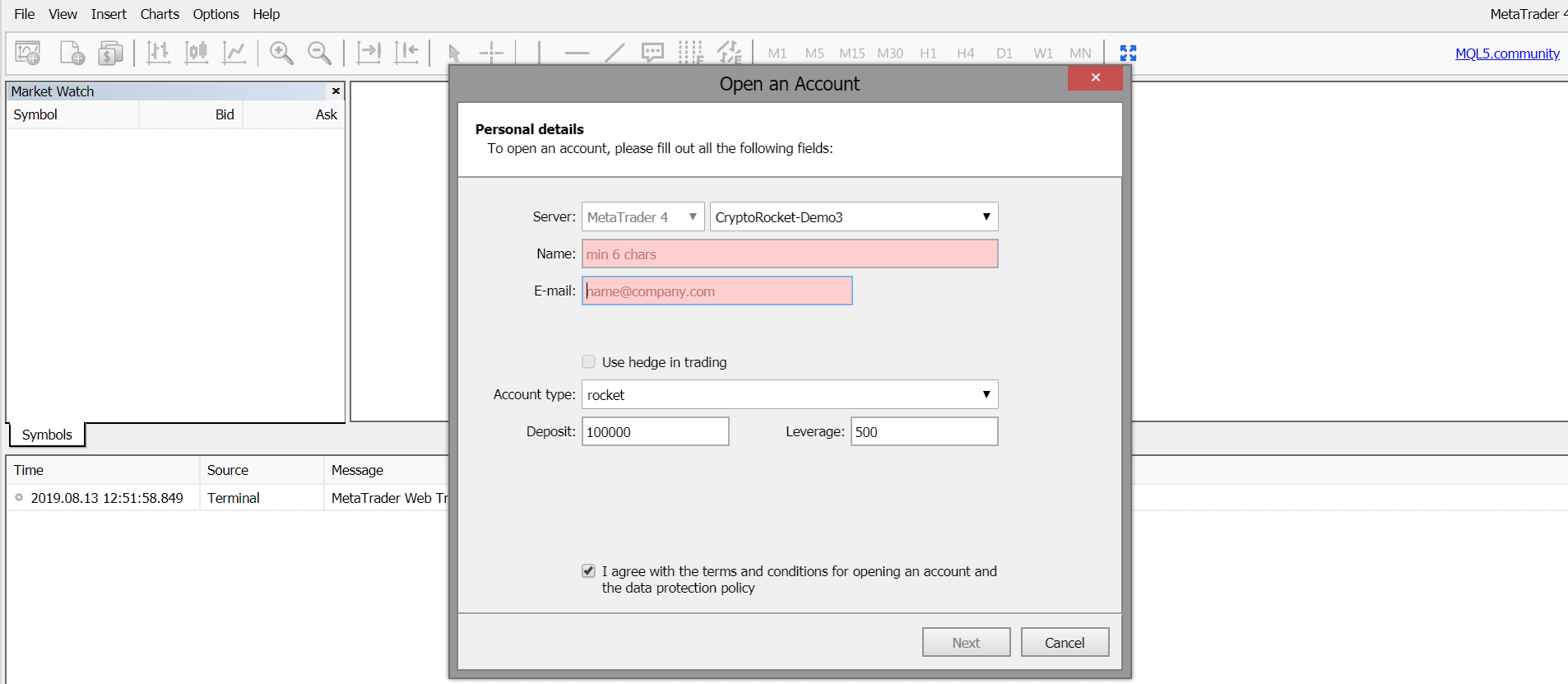 You will then have to create a trading account, which differs from a normal account because when you sign up you have access to the exchange's functions except for the trading space. To create a trading account, you will have to access the trading platform by clicking on the "Open Trading Account" button. You will then receive some login details that will give you full access to the trading space. We recommend starting off with a demo account.
Step 3: Deposit funds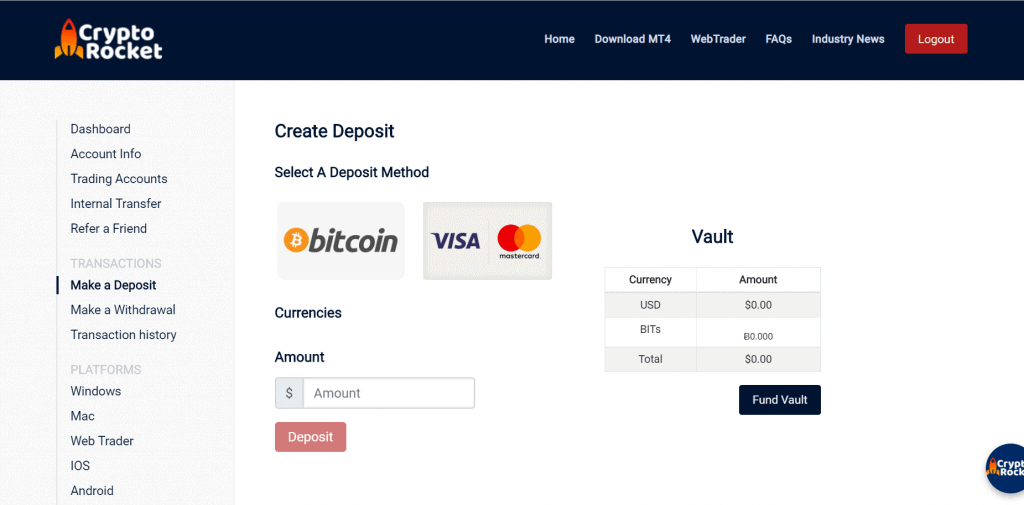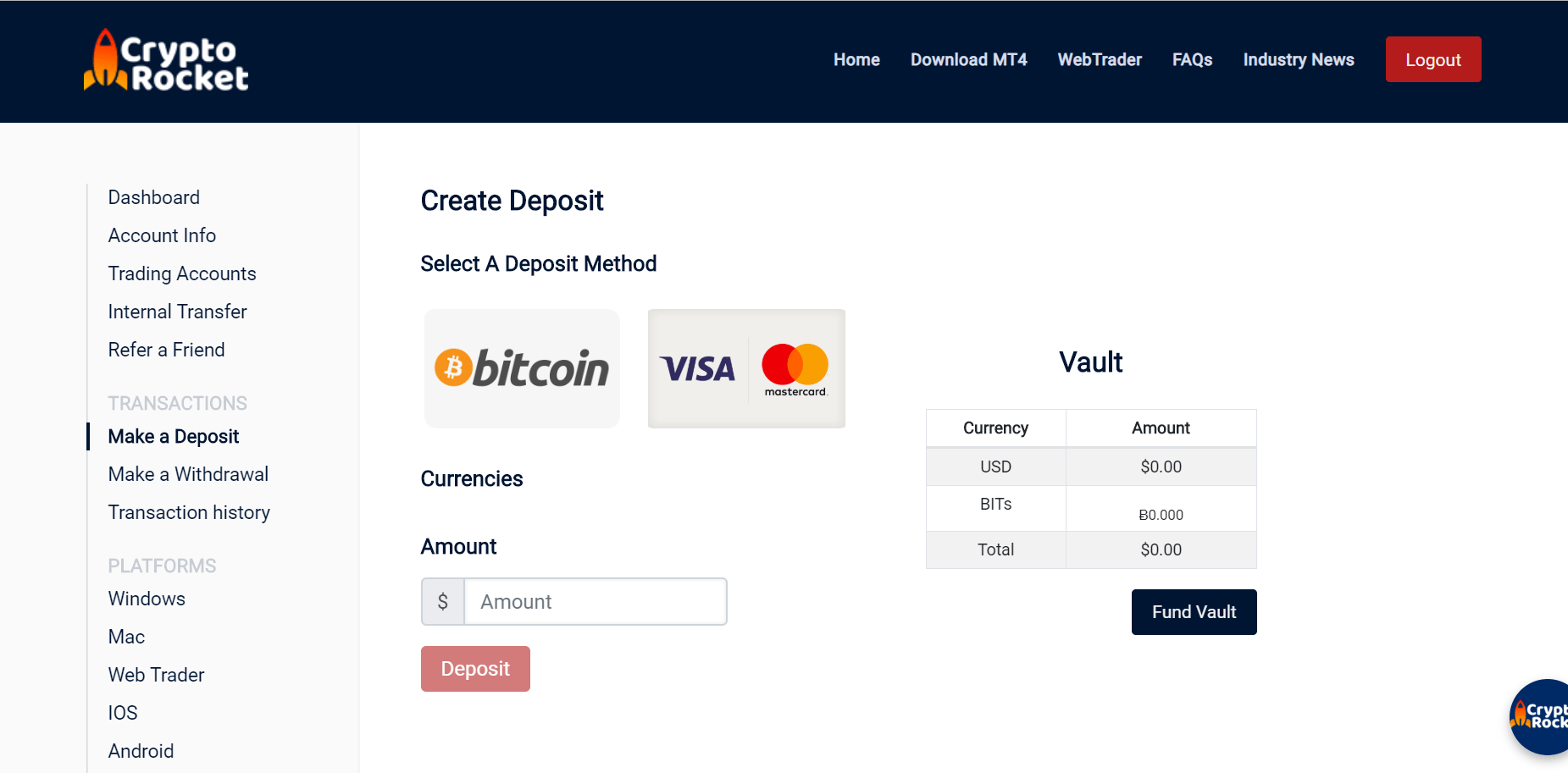 Once you've tried trading in demo mode you will be ready to trade live. All you have to do is go on your trading profile, click on "deposit" on the right side of the page. You will then be required to insert the amount you want to deposit and to choose a payment method between credit/debit card or Bitcoin. You will then have to insert your payment details and complete the procedure to begin trading.
Step 4: Buying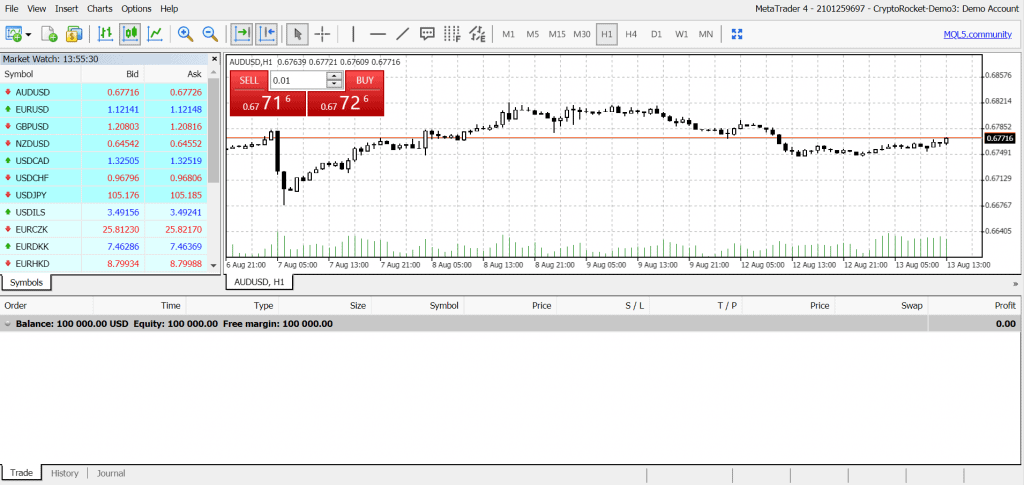 After you've made the payment you will be able to start trading right away. All you have to do is enter the trading space and look for NEO on the asset list on the top left side of the page. The pairs offered on the exchange are NEO/BTC and NEO/USD. Select the one you are interested and decide whether you want to buy or sell.
Binance
Purchasing NEO on Binance can be done relatively quickly; in order to do so, either register for an account or log in to an existing Binance account. In order to register, select the login/register tab from the top right portion of the navigation bar. Once selected, a very basic information prompt will be required, including email, password, and username. The remainder of the account security portion is pursued more after creating the initial framework.
Pros:
Numerous audited assets that have been previously verified and are supported with multiple base currencies
Fast and easy registration process
Verification isn't needed, but is required for larger levels of trading
Basic and advanced trading views with interactive charting
Cons:
You need an actual NEO wallet
In case you decide to raise your account limits, verification can be particularly slow
Register
Before anything, you need to create an account. To do this, enter in the information previously indicated.
The sign-up prompt shows up usually as the following;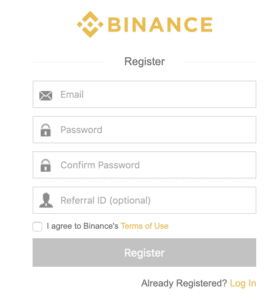 Check your email that you signed up with for a verification link; click it, then continue to re-login to Binance with a new confirmed account.
Verify & Secure Account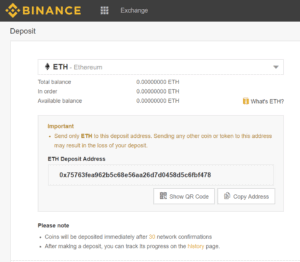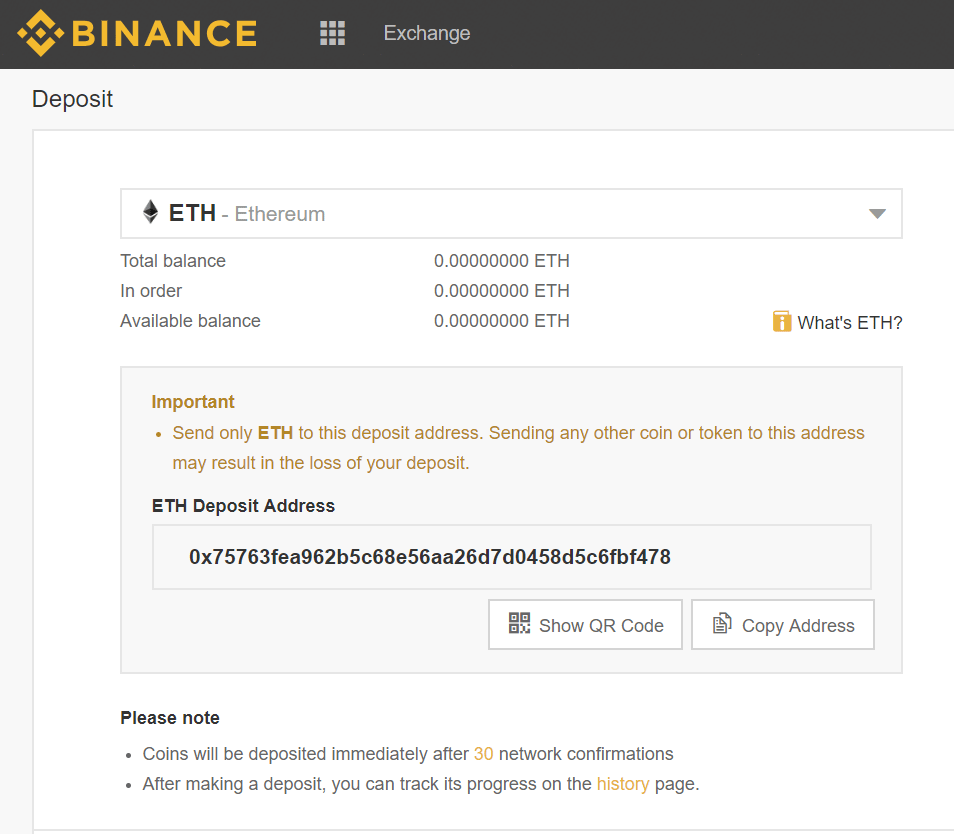 While this step is technically optional, it is absolutely necessary; ensuring your Binance account is safe is of absolute utmost importance since they're the subject of most attempted hacks in the space. Although Binance has shown clear superiority and power in fending off any attacks, it's always just generally important to be absolutely sure. In order to do this, you can enable basic 2FA through the Google Authenticator app by navigating to Account -> Google Auth -> Enable.
Credit: Binance Support
Deposit Funds: Cryptocurrency or Credit Card
Assuming the user has a verified and locked down account, actual funds are required to purchase any cryptocurrency on the site. Binance has for a while only enabled deposits onto the trading platform through the form of cryptocurrency (Mainly over 50% of those that are supported on the exchange can be deposited), until recently where they announced the support and integration of Credit Cards.
A further Binance deposit tutorial is available on their site, found here. If depositing via credit card, be wary of imposed fees, as they're currently over 3.5%, which can add up quickly; if possible, it's best to use other deposit methods, as is also shown with Coinbase, credit card transaction fees can add up on cryptocurrency exchanges fairly quick.
Place An Order for NEO
With newly deposited funds, either with cryptocurrency or by credit card, the next step to purchase NEO is to create an order to obtain NEO. The goal is to convert any currency deposited into a pair-supported currency. For NEO, the highest volume pair on Binance is NEO/USDT – so in this case, USDT needs to be acquired, either by converting the newly deposited credit card fiat or converting the newly deposited cryptocurrency and then exchanged for NEO.
To do this, find the NEO/USDT via the search bar. Once on the asset page, go to the bottom of the page directly under the graph where "Limit" or "Market" type orders are specified. Market orders will execute trades at the next available price, for this reason it's often an easier alternative. However, if a Limit order is preferred, select the price at which to execute the order, the amount of NEO to purchase, then press "Buy" once verified and reviewed.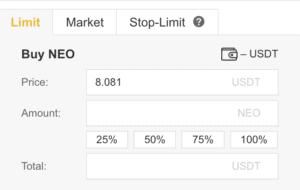 Once executed (Assuming ample liquidity which is probably the case with Binance), NEO can be withdrawn from Binance or kept and monitored via stop losses or additional active market positioning.
Coinbase


NEO is not available for purchase on Coinbase at the moment. Coinbase does, however, enable the price of NEO to be monitored on the site. While not currently supported, the community has speculated NEO would be an interesting addition to Coinbase's asset offerings for quite some time, so the listing is not impossible.

Plus500
Similar to how trading of NEO can be undergone in an active way on Binance via the form of CFDs, Plus500 additionally offers CFD trading with adjusted margin. While the platform is not available to U.S. citizens and a wide variety of EU citizens either, it has served as a staple exchange in areas such as Australia. NEO is actively available for trading on Plus500.
Plus500 is a regulated CFD broker, so there is a level of verification and security instilled that enables the platform to be somewhat more safe over others. To get started, a funded Plus500 account is required.
Pros:
You don't need a NEO wallet
User-friendly and easy to use portal and platform
Mobile trading platform
Low trading fees and margin enabled
Cons:
You don't actually own the NEO
High inactivity and financing fees, no wallet activity
Registering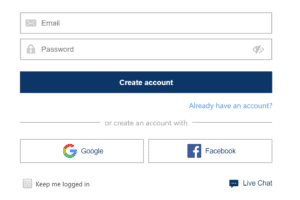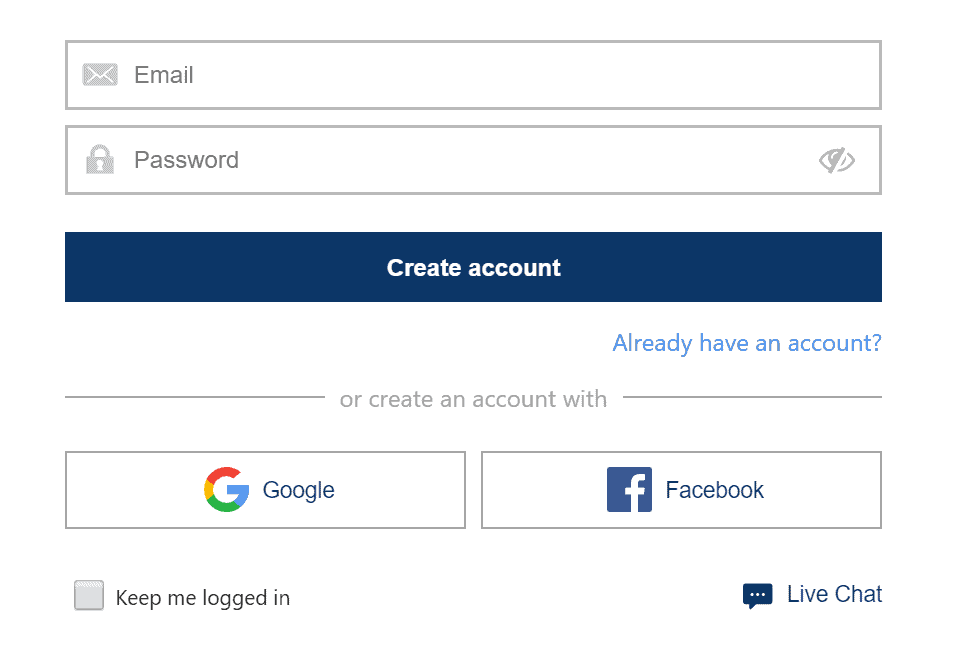 To get started trading NEO on Plus500, a verified account is required with a reviewed investor profile –  click here to get to open your account.
Once selected, you'll be required to enter preliminary information such as username, email, and so on. Enter in the correct information; Plus500 as a regulated and overseen CFD broker needs to create an investor profile upon signing up, so later down the line if information is falsified because you aren't sure if you can trust the exchange, this can be deemed a crime according to financial regulators; Plus500 privately stores all sensitive user information privately, however, regardless, you should always store your keys and account information privately on your end as well.
Verification
Plus500 will then ask for additional information including proof of residence, valid ID, and other verified forms of identification. The process is similar to other verification processes, so don't be alarmed.
Additionally, be sure to have a phone or laptop with camera on standby; in order to complete full verification, Plus500 requires a selfie image while holding a valid form of ID to confirm identity behind the user interface. (This is a standard procedure in most global financial regulation frameworks, don't be alarmed).
Deposit and Purchase
After getting through the verification process, any validated user is then able to add an official linked account for funding or deposit purpose. As taken directly from the Plus500 website, the following procedure is underwent to add a valid deposit method;
Then, select the deposit amount. This transfer time will vary depending on how many funds were deposited as well as the type of deposit method. For example, on any platform online, PayPal transfers will be faster than ACH transfers. Select "Submit", and then await for the funds to arrive in the Plus500 account. Now, NEO can actually be purchased.
Next, go to the NEO markets, which can be found by utilizing the Plus500 search bar. It should look as follows: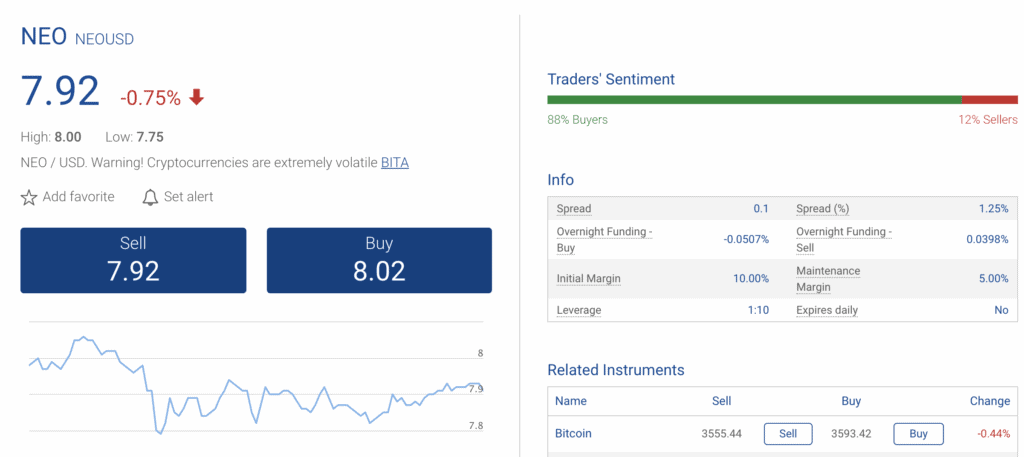 On the new page, there will be the option to buy, sell, or analyze NEO's price movement, all of which you can choose. Select "Buy" or "Sell", and depending on how liquid the market is, your order should execute near instantly.
After completing, your account will have an allocation or position in NEO.
80.6% of retail CFD accounts lose money
Buying NEO in Your Country
UKUS & CanadaAustralia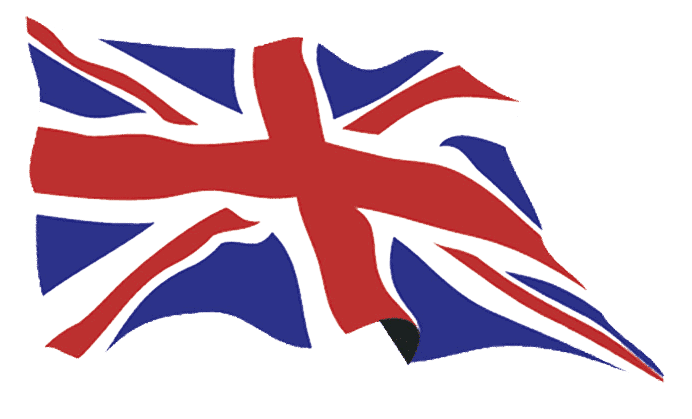 Buying NEO in the UK is a straightforward process that can be easily done using Binance after you've set up an account and have completed all of the necessary verifications. As Binance is a licensed and trustworthy platform. There is an additional layer of security implemented into the security of your funds that not all, or many for that matter, can say that they have implemented.
The process is not different whatsoever, and the funding methods remain the same. To buy NEO in the UK, all that's required is a valid Binance account. Additionally UK residents can purchase NEO off of the Binance exchange as well. Either one will grant you a position in NEO.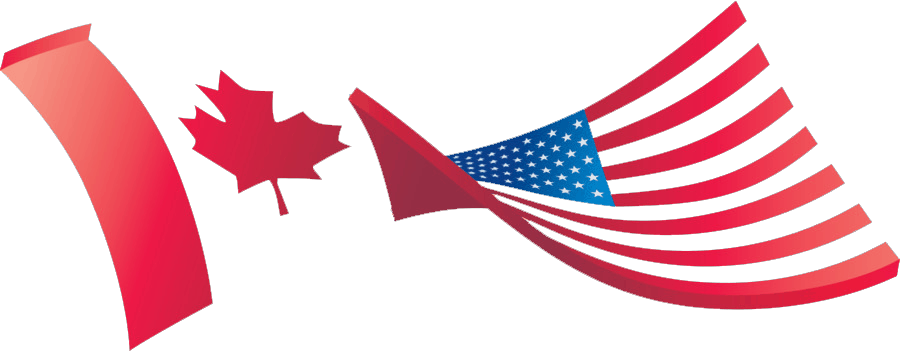 In order to buy NEO in the United States, you're going to need a validated Binance account, or similar exchange that supports US citizens that also holds NEO pairings (An uncommon appearance nowadays). If you're in the US or Canada, you're able to buy USDT (United States Dollar pegged to Tether), and then exchange it for NEO.
NEO/USDT is also actually the most liquid pairing of NEO on Binance, which makes it extremely easy to quickly purchase NEO on Binance.
NEO can be purchased in Australia either through Binance, or Plus500, which are all of the aforementioned platforms that support NEO pairings to fiat.
Plus500 is one of the more common options online for purchasing NEO in Australia, so checking there first for pairings on the site directly is probably a step in the right direction.

Differences Between Buying and Trading NEO
Buying
You own NEO, you have the right to move it to other wallets, use it as you wish, and use it for payments
Traditionally associated with longer-term (Multiple months to years) investments, however, isn't limited to that
NEO can be used just as fiat currencies are when it is actually bought; for purchases, or for payments, or for facilitations of networks.
You can use the NEO for smart contract development, platform integration, and more.
Trading
If you're trading NEO, you can use a variety of methods or financial products, and this includes CFDs and even more options.
Trading NEO is traditionally associated with a shorter time frame rather than long-term holds
Used when the sole ideology of price is the main focus, this means speculation on short term movements and anything else can be used as factors in these trades
Higher risk is implied because you're buying contracts on margin if you're using CFDs (Margin is borrowed money from the broker)
How to trade NEO with a trading robot?
Most cryptocurrency robots,  possess an option that allows the user to select which assets, or pairs in this case, that the robot should only focus on when algorithmically trading. NEO is not exempt from this, and luckily there are a few options that enable NEO trading directly on the robot.
Cryptocurrency robots often offer higher-risk higher-reward like structures that if properly handled can be interesting, beneficial trading tools. There are multiple options, however the most viable option for trading NEO using a bot as reviewed by Inside Bitcoins is The News Spy which enables filtering of "NEO" only catalyst like trading. Additionally, products such as Cryptosoft have previously enabled selection of specific assets, and at the time of this writing, NEO pairs are included.
Alternative Methods to Buy NEO
Credit/Debit CardPayPalBitcoin
Purchasing NEO with a credit card is easiest when done on Binance, as Binance has recently integrated credit card acceptance which facilitates the process entirely. In order to purchase NEO with a credit card, a user has to first add the correct credit card as a valid form of payment to their Binance account. Once completed, the credit card can be used to purchase any paired currency to NEO (Typically USDT on Binance) and then be directly exchanged for NEO.
In order to buy NEO with PayPal, some form of an intermediary is required as PayPal does not offer immediate conversions to NEO, or any cryptocurrency for that matter. However, multiple exchanges that support PayPal integration and have NEO trading pairs can be utilized for this.
The easiest and safest option for purchasing NEO with PayPal is Binance. As Binance is a regulated and acknowledged trading firm, its PayPal integration is secure both technically and legally. Therefore, by adding PayPal accounts as a form of account to the "Deposit" section that was configured earlier, funds can be transferred directly to purchase NEO.
Purchasing NEO with Bitcoin is fairly easy; this can be done quickly on Binance. By navigating to the "Funds" –> "Deposits & Withdrawals" section of the Binance Navigation bar, users are then able to deposit Bitcoin to their inclusive and uniquely generated BTC address (As shown below) which is then able to be traded on the active exchange after confirmations are hit.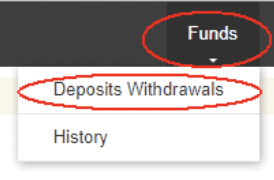 Once confirmed on the Binance wallets, navigate to exchange -> And find the NEO pairing to BTC. Then, after creating an order (And assuming that order executes), the newly purchased NEO will be allocated to our wallet.
How to sell NEO?
In order to sell NEO, the only true requirement is to possess NEO or have it under ownership in an exchange account if not done already. Once that's acquired, selling NEO is seamless. It also depends on which exchange you either hold NEO or have an open position for it on, as that changes the selling process. For example, navigating to the "Exchange" section for Binance and finding the NEO pairing will make it easy to see what you're actively able to sell your NEO holdings for.
On Binance, by looking at the red section of the order book, you can immediately see all of the sell orders. On clicking the price that's located next to it (Generally look for the one that's closest to the green if you're a complete beginner to trading financial markets), you can then navigate underneath the centermost part of the graph and see the price automatically filled in. Now, you're able to sell any NEO holdings immediately after pressing "Sell" in red on the order tab.
After pressing sell, dependent on which pair you specified, the asset will swap back into the preceding currency/asset, and be reallocated to your wallet near instantly.
NEO is an excellent framework for those looking to engage in an alternative form of distributed development and those who are looking to utilize its functionality in an unsaturated smart economy. While the platform at the moment has over billions of dollars in its market cap already, the growth potential behind it is astounding, since it's very applicable appropriate for real-life government systems in place in modern day.
When first purchasing cryptocurrency things can become a bit confusing and cloudy at first, however, through platforms like Binance and Plus500, the buying process becomes a lot easier. NEO offers some excellent opportunities in regards to online payments, and it's definitely not the last time it'll be scene throughout the media.
If you like to receive articles like this into your inbox along with NEO news, be sure to subscribe to our newsletter.
FAQ
Are Antshares and NEO the same thing?
NEO was originally released in 2014 under the project name of Antshares, however, since 2017 the project was renamed NEO. The project core still remains, so yes, they are fundamentally the same project.
What is the safest place to buy NEO?
Considering NEO is a cryptocurrency and requires a very secure and digitally encompassed atmosphere, Binance may be the best solution as far as safety since they are registered and overseen by the FCA.
WHow can I keep my NEO safe?
Try to keep multiple wallets of NEO with high-level security if you are going to be holding a lot of NEO. Also, try to incorporate 2FA and instantiate any provisional protocols that could further security.