Establishing a global decentralized infrastructure has been the goal for a plethora of blockchain companies. The concept of being able to contribute, dependent on your own computational capability, a portion of your hardware, to the running of a global network, is not a new concept. However, Golem (GNT), has taken a different approach to this idea and has looked to streamline the process through the use of GNT tokens. Buying Golem for its core usage and functionality, or even investing in Golem, can be a confusing process if the right guidance and process aren't followed. InsideBitcoins will help to make the process easier and break down complex buying processes.
Golem's core functionality looks to make the process of using blockchain technology easier for both retail, enterprise, and institutional users. Cloud computing is one of this generation's most talked about processes as the idea itself can yield an entirely new field of technology; Golem wants to make the integration of cloud computing complete at a quicker pace than any others. This guide will overview how to buy Golem (GNT) for those wanting to become a part of the ecosystem, and also how to get started if you're looking to invest in the concept behind Golem.
Quick Search Box
How to Buy Golem (Fast Guide)
Register an account on the official Binance platform or any other exchange that has enabled GNT purchases
Submit the required documents, complete a second method of authorization (2-3FA) and verify your account
Link a deposit method – this can be either a credit card or crypto deposit ($250 recommended)
Look under the "Markets" or "Exchange" tab of any of the exchanges or platforms supporting Golem and look for 'GNT'
Enter the quantity of GNT you want to purchase and execute the trade
66% of retail investor accounts lose money when trading CFDs with this provider. You should consider whether you can afford to take the high risk of losing your money.
Compare
You can find out more and compare the brokers and exchanges that offer to Buy or Sell Cryptocurrencies in our list below, or you can skip through directly to our step-by-step guides and tutorials
Compare Exchanges to Buy Golem (GNT)
[wpsm_comparison_table id="7″ class=""]
What is Golem ($GNT)?
Decentralized systems have become more powerful throughout recent years, and the influx of different projects looking to refine the concept of a stronger, distributed infrastructure, has become extremely great within recent years. Blockchain proposed much more than a concept, but rather an ideology; through a peer to peer network that functions in an immutable fashion, blockchain offers a form of computing and record keeping that has never before even been fathomable. This is the first time we've seen something in technology such as blockchain; however, with such a new technology, comes the issue of having to shift the entire network from a legacy system to a new system. Golem wants to ease that process, and it is arguably doing so through the implementation of their GNT tokens.
Golem works in a unique way that other blockchain and decentralized network don't necessarily function; Golem works by putting any excess or extra space on a user's computer power on a marketplace where users can come and purchase/sell this additional space. This changes the entire atmosphere of blockchain and decentralized systems as a whole for a few reasons; blockchain and other peer-to-peer settings are entirely dependent on the processing/running of any number of networks based on the computing power that is put into powering the ecosystem. This has served as a roadblock before; with Golem, those worries are hoped to be placed aside.
The entire Golem network runs off of "GNT" tokens which are the underlying currency of the Golem framework. GNT tokens are used as the currency that facilitates the buying and selling of the additional computational power used on the Golem network. Every time you open your computer or any other technological device, there is additional storage that is placed on "idle" mode; it isn't extracted or utilized for any reason in particular, it simply sits there. In many cases, there is the possibility to use this additional space for other processes. Golem enables this through "shared" decentralized computer power.
With Golem, you can use extra computer space and unused computer power to run a variety of different instances. This ranges from rendering CGI and other video formats, to machine learning capabilities and providing these frameworks the "fuel" to run autonomously. Golem offers a platform where developers and users can even build on top of Golem while using GNT tokens for transactions on the network. This process truly revitalizes network distributions and offers incentivization in a new, more efficient way.
How to create a Golem (GNT) Wallet
Assuming you want to hold your Golem/GNT tokens, you will more than likely need a place to hold them in storage for future use. That is exactly what a Golem wallet will allow you to do. Golem runs off of a similar network structure as Ethereum, where in order to develop on the subsequent platform you need a 'wallet' that will serve as the facilitation in development. The most important factor to consider when assessing the Golem network and how it functions is that Golem (GNT) is an ERC20 token. This means it technically runs as a subsidiary-token on the Ethereum network.
With this in mind, it can be concluded that any wallet that has integrated ERC20 support can then be used to store and hold Golem (GNT). Therefore, in order to create a GNT wallet, all you'd theoretically need to do is create an ERC20 wallet. Despite this, however, there are a few options that offer enhanced security and protection of your Golem (GNT). The most notable option, in this case, would be Ledger Nano S/X, which is a cryptocurrency hardware wallet that enables ERC20 support.
Ledger is a physical USB device that stores cryptocurrency in a way that holds the private keys directly on the physical device.
Ledger Website
Additionally, you're able to create a Golem wallet simply by depositing GNT to any supported, for example, Binance; in these cases, though, you do not own the private keys to these wallets.
Best Exchanges to Buy Golem (GNT)
Binance
Binance is the main exchange and platform that is used when it comes to purchasing Golem (GNT). Binance is a Malta-based exchange that is run by Changpeng Zhao, otherwise known as "CZ", and maintains status as one of the staple cryptocurrency exchanges in today's standards. Binance has a long list of supported assets, however, one of the more promising aspects of the exchange is that each asset undergoes a vigorous vetting and due diligence process prior to being enabled as traded on the exchange. Not only does this provide confidence for Binance as a platform, but it also offers confidence in your own purchase of Golem. Although individual research and diligence is needed prior to any sort of purchase in this ecosystem, it's somewhat promising to know that GNT has been audited by a different company already.
Buying Golem on Binance is fairly straightforward, but for new users especially, the process can seem a bit complex and confusing. Getting started with buying Golem on Binance can be done in a pretty quick manner.
Pros:
Assets and supported cryptocurrencies are previously audited/vetted
Registration is quick and no verification is required
Binance has maintained stance as one of the more powerful exchanges for multiple years now
Intuitive charting and exchange views/options
Cons:
You'll need an actual GNT wallet, not able to trade contracts of Golem
Verification can be relatively slow if you choose to seek higher limits on your account
Step 1: Registration
Getting started on Binance is straight forward and parallel to any online platform; you'll need to register and create an account for your future login. Keep in mind, though, because this is for tradeable cryptocurrencies, the process should be treated in a more sensitive manner. Make sure you use valid email addresses, and powerful/complex passwords that only you have access to.
To begin, click on the top right of the navigation bar of Binance where "Register" is located – enter in your email, username, and password. Confirm your email with the link Binance has sent.
Once you've created your account and validated your account, you have 2 options; you can continue forward if you choose to. That's the great thing about Binance, the level of enforced security that is imposed is only dependent on your own preference. However, it is absolutely recommended you take additional steps to ensure your account is secure from the bottom-up.
As a result, we recommend enabling 2FA – this is not required, and means you have to link your mobile phone through the "Google Authenticator" app (Or mobile equivalent), however, it is fairly necessary as it means that if someone ever gets access to your email and password, they won't be able to steal your funds because they don't have the second method of authorization, which is in this case, your phone.
Step 2: Deposit
After registering, you're going to need to make a deposit to Binance in order to actually buy the Golem (GNT) that we've been speaking about. On Binance, this can be done in 2 major ways; either through converting a base deposited cryptocurrency, or by using a credit card. The first method we'll review is by depositing a base cryptocurrency for a Golem (GNT) purchase.
The first step here is to do some research on the underlying asset you want to purchase; in our case, we want to make a purchase for Golem, so we'll find its ticker symbol on Binance. This is represented by "GNT". Any pair underneath "GNT" means it can be converted for Golem. For example, the pair "GNT/ETH" means that we can convert the underlying base cryptocurrency which is "ETH" (Ethereum) to Golem. In this case, we're buying Golem using Ethereum.
This will be our first method of deposit. In the above image, all that we'll need to do is deposit Ethereum to a newly created Binance Ethereum wallet. To do this, navigate to your account navigation bar and on the top right you should see "Funds" –> Once selected, click on "Deposits / Withdrawals" as indicated in the next image below. Now, as referenced in the first image (See above), we'll then search for the base cryptocurrency we want to deposit that we can convert to Golem. In our case, search for "Ethereum". This will create a newly generated Ethereum address for us as indicated in the first image above. NOTE: The above address is not where you need to send Ethereum to. You need to send Ethereum to your uniquely generated address which is going to be different than the one above.
Once you've sent the Ethereum (Or other indicated base cryptocurrency that you've checked is convertible to GNT on Binance, such as BTC), wait for the confirmations and we can move to the next step.
Additionally, Binance has also integrated as of early 2019, credit card support for deposit methods. This process has been enabled through the payment processor Simplex. To deposit to Binance using a credit card, hover to "Funds" as done before, and this time select "Buy with Credit Card":
Selecting this will prompt you to enter in your information and then make a purchase for their approved assets (Which are at the moment, XRP, BTC, ETH, BCH, and LTC). In our case, we want to purchase Golem so we need with our credit card to purchase an asset that is exchangeable for GNT on Binance, which is either BTC or ETH at this time.
Specify the quantity of BTC or ETH you want to purchase and wait for the processing to occur. Once processed, you can now see that the ETH or BTC has been allocated to your wallet. Now, what we'll need to do is make a purchase for Golem.
Step 3: Buying
Now that you have a base type of cryptocurrency in your Binance account, you're going to need to actually buy Golem. To purchase Golem, you'll need to navigate to the 'Exchange' section on Binance; you have a choice of either a basic market overview or advanced market overview. For the advanced option, you're given a variety of tools that can assist in analysis of a prospective asset you're looking to purchase. However, in regards to straight-forward purchasing of Golem, all you'll need is the basic overview. Click on this; once here, you should see to the right of the screen a section called "Markets". Select the market tab for whichever cryptocurrency you deposited in the previous step. For this example, assuming Bitcoin was deposited, select the "BTC" markets tab. Then, underneath the selection tab, in the markets search bar look for "GNT".
Select the pair and then a new graph and chart should now pop up. This is the price action and relativity of Golem as paired to Bitcoin. Since we've already deposited Bitcoin, all we'll need to do now is hover to the section that says "Buy GNT". Then, select market order; this is the standard type of exchange order which will execute only at the best possible price that is available. Limit orders can also be completed if you'd like, however, unless you understand the structure of a limit order, it can be complex.
Then, enter in the quantity of GNT you'd like to purchase and press "Buy GNT".
Upon execution, which should be near instantly due to the various liquidity available on Binance's Golem pairs, you are now able to go back and check in your Binance wallet that your balance of GNT has now updated to represent your new purchase. If done successfully, you should have now successfully purchased Golem.
Coinbase
Coinbase is one of the more popular cryptocurrency exchanges due to its retail level user appeal. Coinbase has maintained a strong emphasis on regulation and abidance in regards to their listings, which has helped keep it at the forefront of the crypto spectrum in terms of cryptocurrency purchases under abiding law and regulatory frameworks. Coinbase, unfortunately however, does not currently have a listing or purchase ability for Golem or (GNT).
There is no factual indication of whether or not Coinbase will enable Golem exchanges (Ranging from trading on Coinbase Pro or simply straight buying and selling it through the Coinbase platform.
Plus500
Plus500 is another financially regulated CFD broker that is registered and offers a variety of trading products including CFDs for a variety of different markets including forex, cryptocurrencies, and equities. However, although Plus500 offers a platform where users can trade cryptocurrencies, Golem (GNT) is not one of the supported assets at this time.
The idea of Golem being a tradeable asset on Plus500 is definitely not out of the question entirely.
Buying Golem in Your Country
UKUS & CanadaAustralia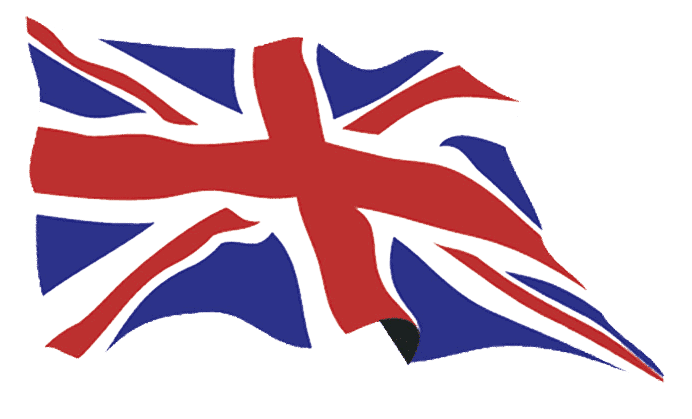 If you're in the UK, purchasing GNT is very easy and can be a very straightforward process. You can purchase Golem in the UK through Binance. Keep in mind, this does not require any previous verification methods, and this subsequently does not cover any type of financial trading such as trading through CFDs or other regulated financial products. These methods are currently limited within the UK when it comes to Golem. Purchasing the underlying Golem asset in its entirety, however, is very possible through Binance, or other globally supported GNT exchanges.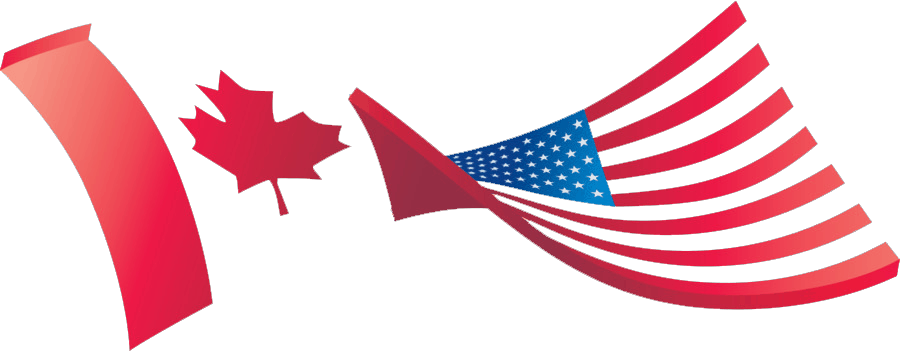 U.S. and Canadian residents will find that purchasing Golem is very quickly doable. The process can be done by creating a Binance account, which has no residence indication (Unless seeking further institutional levels of funding limits), which means US and Canada residents are free to use the platform to purchase GNT. US and Canada residents currently, however, are not able to trade GNT in the form of CFDs or other regulated financial products, because put simply, no one in the world is able to do so yet. GNT is a relatively new technology and the SEC/Other regulatory bodies around the world aren't entirely sure on their stance about how and where it should be traded.
Although financial products such as CFDs can't be used to trade or buy GNT, buying Golem as a US or Canadian resident is absolutely possible and can be done in just a few clicks on Binance. Be sure to have either a credit card or previous liquid cryptocurrency to convert it to GNT.
As is with all other jurisdictions, Binance is currently the most viable and valid exchange to buy Golem on within Australia at the moment. Binance is not restricted in Australia and also maintains one of the most liquid offerings of Golem, as paired to both Bitcoin and Ethereum.
Differences Between Buying and Trading Golem (GNT)
Buying
You own the actual Golem you're purchasing, not just a representation of Golem
Purchases of underlying cryptocurrencies are traditionally associated with longer term holds or development processes, not just price speculation
Buying Golem outright means you don't have to pay recurring fees for your position
If buying Golem, it is argued that a lower level of risk is being imposed
Trading
If you were to trade GNT, you'd traditionally use a regulated financial product such as CFDs (Contracts for Difference) — Golem financial products are currently unavailable
When trading an asset, you're really only concerned and going to receive profit or loss on a position
Usually goes with short-term ideologies or positions due to the imposing of recurring fees
Trading Golem, in its traditional sense, does not allow you to extract its utility
How to trade Golem with a trading robot?
Trading robots are simply programs that enable the automatic trading of your funds without having to do anything. They are usually created based on a set of criteria that instructs the trading robot to either buy or sell a said asset based upon a certain outcome, indication, or forecast. Trading Golem with a trading robot is possible through bots that can be linked to Binance, or other exchanges that list GNT.
From a basic point of view, all that's required to trade Golem with a trading robot is an accessible trading robot. It's important to proceed with caution and to do your due diligence prior to using any trading robot. There are a plethora of scams when it comes to algorithmic trading bots that promise infinite amounts of profit with doing only little to no work, so keep note of this and move vigilantly.
In order to physically trade Golem with a trading robot, you'll need a Binance trading bot or exchange bot on an exchange that has listed a GNT pair. The next step would be to link your exchange API to the bot and then filter to which assets you'd like to have the bot trade. To trade Golem in this case, you'll want to enable it on one of the following pairs:
GNT/BTC

GNT/ETH

GNT/USDT
Alternative Methods to Buy Golem (GNT)
Credit/Debit CardPayPalBitcoin
Buying Golem with a credit card, assuming you don't have any previous cryptocurrency that's in your possession, is the easiest and fastest way to purchase it. This can be done very quickly and easily through Binance as instructed in the aforementioned Binance guide to buying GNT. The process for this requires a Binance account, which once created, can be used to purchase an asset with a credit card. Navigate to your account navigation bar and hover over "Funds" –> Then, select the option "Buy with Credit Card" from the drop-down menu. This will prompt a new page where you're able to enter in your credit card information.
On this new page, you'll have the option to purchase a list of supported cryptocurrencies, which is currently limited, however, luckily some of the options are paired to Golem (GNT) on Binance. Primarily, you're going to want to purchase either Bitcoin or Ethereum, as the Golem/Ethereum and Golem/Bitcoin pairs are the two most liquid crypto pairs.
Enter in the required CC information and then select one of the two from the drop-down menu. Wait for your bank to process the card transaction and you should now see that Ethereum or Bitcoin has been deposited to your account. From here, you'll simply need to navigate to the GNT/(Pairing of asset you purchased) and create a buy order for GNT.
As a result, you should have successfully bought Golem using a credit card.
Buying Golem with PayPal is possible, however, it can get a bit confusing and can place you in waters you might not know how to properly navigate. PayPal is not a streamlined payment method for any exchanges that have listed Golem at the moment, however, you can still purchase Golem if you only have PayPal; however, you'll have to first find a Bitcoin exchange that supports PayPal integration.
Once the Bitcoin has been transferred to Binance, you can then use the newly transferred Bitcoin to purchase/convert it to Golem. In this sense, theoretically you can definitely purchase Golem (GNT) with PayPal, however, it'll be a bit more complicated than just linking a buy method and setting a singular buy orde
Buying Golem directly with Bitcoin is arguably the most cost efficient method of buying Golem. This is mainly because in the case of using Bitcoin directly to purchase Golem you don't need to go through any third party payment providers or institutions that impose additional charges or fees to your payments. To buy Golem with Bitcoin, you'll need sufficient Bitcoin to purchase it in the first place. In translation, you'll need about $0.07 worth of Bitcoin to purchase 1 Golem at current rates. Make sure this Bitcoin is in your wallet on an exchange that offers a GNT/BTC pair (Golem to Bitcoin).
Then once done, navigate to the market section of the exchange where you've deposited your funds and move to the "Buy" section. Then, enter exactly how much of the GNT relative to your deposited Bitcoin you want to purchase. You can then specify the exact amount of Golem you want to buy using Golem (GNT).
How to sell Golem (GNT)?
In order to sell Golem, you'll first need to have Golem (GNT) in your possession. This can be in the form of a wallet, exchange, or equivalent. To sell Golem, you'll need to transfer the GNT you possess to an exchange that supports GNT pairings. To do this, you'll need to navigate to the markets on the said exchange after you've moved the GNT to your uniquely created exchange wallet. Upon deposit, move to the 'markets' section of the exchange you're on and find a GNT pairing. This can be a range of different pairs, including BTC or ETH, however, in any case you're going to want to find the 'Sell Pair' option. This means you're going to be selling your GNT for the paired asset. All you'll need to do is specify the quantity of GNT you want to sell, find the price to sell at relative to the pair, and press "Sell GNT".
Upon execution you should now see that you've successfully sold your GNT for whichever asset was underlying the pair. If you sold GNT through the pair GNT/BTC, once you've sold the asset, your wallet will now have a new amount of Bitcoin in it. Then, you're able to transfer that Bitcoin out of whichever exchange you're using to a different third party, such as Coinbase, and sell that Bitcoin directly for fiat in your account.
You've just learned how to buy Golem, and use exchanges such as Binance to facilitate the purchasing process. Golem is an open source network with a goal of allowing users to contribute to an open marketplace of idle computer space and seek reimbursement for putting their computer memory on the market. Golem maintains itself as a tradable and sendable ERC20 token in the form of "GNT". Golem is an intriguing form of technology that has opened the door for alternative computer memory purchasing, renting and sharing. Being able to purchase it is quite a valuable skill, and one that can be refined by reviewing this guide upon any roadblocks.
If you like to receive articles like this into your inbox along with Golem (GNT) news, be sure to subscribe to our newsletter.
FAQ
Ethereum vs Golem: what's the difference?
When looking at both Ethereum and Golem, the main factor that needs to be noted is that Golem is as a platform and as an ERC20 token, built upon the Ethereum network. This means that all processes that are underwent on 'Golem' are actually underwent through a streamlined version of Ethereum. The Golem token, or 'GNT' for short, is an Ethereum-built token. Its functionalities, including the abilities to be sent, received, and queried, are all available for tracking on the Ethereum network, and as a result, can be easily accessed on EtherScan (A facilitated Ethereum network tracker).When comparing the two, they maintain two different purposes, which seems to be the most important aspect that separates the two. Ethereum is more of a platform built for decentralized and enterprise level blockchain applications, whereas Golem serves the purpose of being a network where users can buy and sell idle computer power in an effort to facilitate a faster, more efficient blockchain network. As a result, Ethereum can be seen more as a platform, whereas Golem is more of a digital environment that is built off of the previously mentioned Ethereum platform. One is not necessarily better than the other, mainly because the two serve 2 different purposes completely.
Can I get rich off of Golem?
Golem is an ERC20 token that is publicly traded on the cryptocurrency markets, and is represented by 'GNT'; Golem increased in price in 2017 to reach a price of over $1.00, which is nearly 10 times its current price as of writing this. Putting this into perspective, GNT tokens have yielded over 15x their initial inception returns before, meaning in the past, people have theoretically gotten 'rich' off of Golem. However, just because the price has increased and demonstrated immense volatility in the past does not mean that it can repeat itself again. In fact, any claims that it will are rather on speculation. Regardless of its nature, Golem is a very volatile type of cryptocurrency that has experienced notorious price swings in both directions.
What Does Golem (GNT) Do?
GNT is essentially the underlying currency of the Golem network. Golem allows for the facilitation of a network through the buying and selling of additional, idle computer power. When you use your computer or phone, you're using a portion of the memory and a portion of the computer's power, however, you're not using all of the computer's processing or general power. Golem allows you to look at these parts of the computer that may just be sitting there and not in use, and put it to use by essentially branding it and selling it on the Golem network. Golem is ran off of a blockchain structure, so it functions in a peer-to-peer environment, very similarly to how Ethereum and Bitcoin function as blockchains, however, instead of being a sole platform, Golem is more of an environment. GNT tokens are the currency used to power the environment; purchases of storage or additional computational power are all done in GNT tokens.GNT can also be sent and received naturally as a currency. For example, you can send and receive Golem to different ERC20 supporting wallets. As a result, Golem can function more as a currency amongst different users on the Ethereum blockchain. Any transactions that are completed, for example, from user to user in ERC20 supported wallets, will show up as valid Golem transactions. Summing up Golem's functionality, it's a cryptocurrency as well as an environment that is built on the Ethereum blockchain.
Is Golem a Good Long Term Investment?
Determining whether or not Golem is a good long term investment is a very subjective question and really depends on your own risk tolerance, level of volatility you're willing to expose your portfolio to, and much more. For starters,if you're looking at Golem as an investment, then you need to assess the following: what needs to happen in order for Golem (GNT) to increase. There are a few scenarios, but mainly, a rise in the general cryptocurrency market can lift Golem in price. Additionally, major company news and announcements can also mean Golem maintains usability in the Ethereum platform, which means people need to keep buying Golem; if people need to keep buying Golem, the price increases, meaning that it does well for your portfolio. There's multiple factors that affect Golem's price.Determining its usability in the long run requires a bit of analysis of its previous performance. Golem has been on track for its milestones. It has accurately hit previous dates that it wanted to solidify for release dates. This is promising, because if this pattern continues, Golem will be on track for changing the decentralized memory market and can be a good long term investment. Of course, this speculation driven, and definitely does not guarantee anything.