Last Updated on
Ripple (XRP) is the third largest cryptocurrency as of January 2019. Created and managed by the technology company Ripple Labs Inc., XRP's platform features an infrastructure that is widely used by financial institutions globally. With different services, including a real-time gross settlement system, currency network, and remittance network, Ripple's customers benefit from the almost-instant and low-cost transactions. With this in mind, it is no wonder why more and more investors are buying Ripple. But how do you buy Ripple? And what are the best platforms to do so? Read our guide to find out how to buy XRP and the best platforms to do so.
Quick Search Box
How to Buy Ripple in 5 Minutes
Sign up to Alvexo by clicking

this link

Verify your account by submitting the relevant documents
Log in to the trading dashboard and deposit funds into your account ($250 minimum deposit)
Select XRP or Ripple and the number of coins you want to buy
Execute the trade
Buy Ripple Now
Compare
You can find out more and compare the brokers and exchanges that offer to Buy or Sell Ripple  in our list below, or you can skip through directly to our step-by-step guides and tutorials
Compare Platforms to Buy Ripple (XRP)
4,9/5


Buy Now

4,9/5


Buy Now

4,9/5


Buy Now

4,9/5


Buy Now

Payment Methods

Credit/Debit Card

Bank Wire Transfer
NETELLER

Payment Methods

Credit/Debit Card
Bitcoin

Payment Methods

PayPal
Credit/Debit Card
Wire Transfer
Neteller

Payment Methods

PayPal
Credit/Debit Card
Wire Transfer
Neteller

Minimum Deposit

$500 USD

Minimum Deposit

$10 USD

Minimum Deposit

$100 USD

Minimum Deposit

$100 USD
What is Ripple (XRP)?

Ripple seeks to substitute the traditional borderless payments, which are often slow to arrive along with high failure rates as well as expensive transactions. Since Ripple was created in 2012, Ripple Labs has partnered with plenty of big names who are either using its network or are currently exploring it. This includes Santander, MoneyGram, Westpac, American Express, along with many others.
XRP had a huge bull run at the end of 2017. The cryptocurrency increased its value from $0.24 to $3.34 in a little over one month, which is more than a 1,300 percent growth. The good Ripple news was followed by a big hype from news outlets – even from mainstream media – at the time. Despite 2018's bear market, there's still hype around XRP as Ripple Labs have made numerous important partnerships throughout the year. And we expect more good Ripple news to come in the future.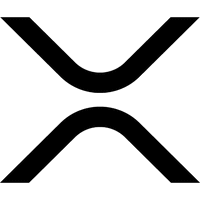 Some crypto enthusiasts consider Ripple as one of the best cryptocurrency to buy in 2019. During the four years from XRP's birth, the coin has become widely accepted on crypto exchanges and brokers. Now, the question stands: where to buy Ripple? To determine that, you'll have to test plenty of services to be able to choose the best one.
Trying different services where you can buy XRP can be both time-consuming and tiring. That's why we decided to test and analyze numerous services, and selected you the best Ripple exchange. But there's even more to that. We want to spare your time so much, that we added a step-by-step guide at each service we listed. So, after reading this part, you'll not only know where to buy Ripple, but you'll also learn how. We've also included images for each step to ensure the best experience for you.
Now, let's dive in and see which XRP exchange is the best (along with 3 other top picks) and how to use it to buy Ripple. But just before that, it is crucial to understand what the difference is between buying and trading the coin. So, we'll start with explaining this, then show you the best services to purchase XRP as well as our step-by-step guide for each.
How to create a Ripple Wallet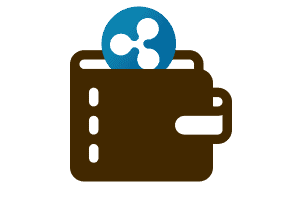 You have just learned the pros and cons of having a Ripple wallet, and you may have decided on creating one. Let us show you how to create a Ripple wallet using a trusted service, Exodus.
Exodus is a multi-coin cryptocurrency wallet that supports a wide variety of digital currencies, including XRP. The service features a user-friendly interface with an awesome design as well as support for different operating systems, including Windows, Mac, and Linux. To create your Ripple wallet using Exodus, you have to download the software to your preferred OS using the homepage of the service.
How to Buy Ripple – Videotutorial
CryptoRocket
The St. Vincent and Grenadines-based exchange is among the most popular platforms to trade Bitcoin. The XRP exchange in fact, supports 30 cryptocurrency pairs, including Ethereum, Bitcoin, Bitcoin Cash and much more.
Pros:
User-friendly interface
MT4 and WebTrader platforms available
Minimum deposit of $10
Great variety of cryptocurrencies available
Cons:
No wallet available
Limited deposit methods
CryptoRocket is probably one of the exchanges with the easiest sign up process amongst the ones we recommend. Here is a step-by-step guide to help you through the process.
Step 1: Registration
To sign up on the XRP exchange, you will have to fill in a registration form by providing your full name, your email address and a password of your choice. You will then receive a confirmation email once the sign up process is complete.
Step 2: Opening Trading Account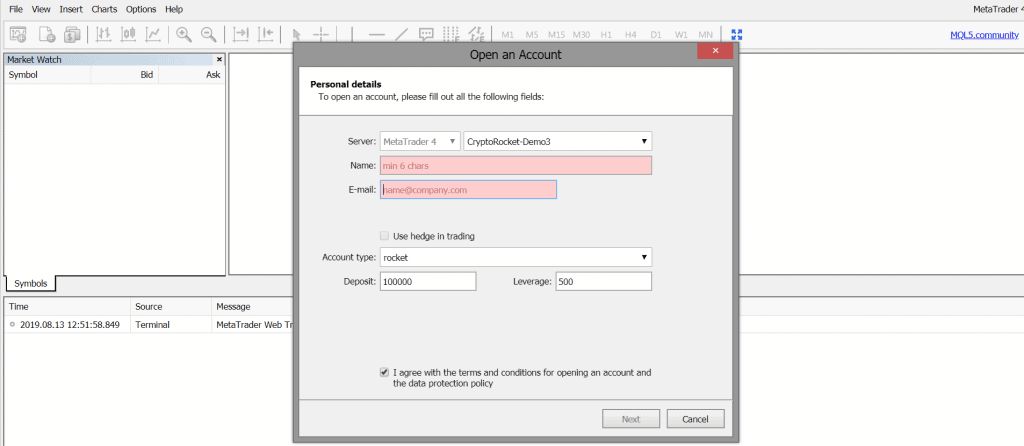 You will then have to open your actual trading account. You can first open a demo account, which will help you get familiar with the proceedings of the platform. When you open an account, you will be given a login number and a password, which you will need to access the trading platform at a later date.
Step 3: Deposit funds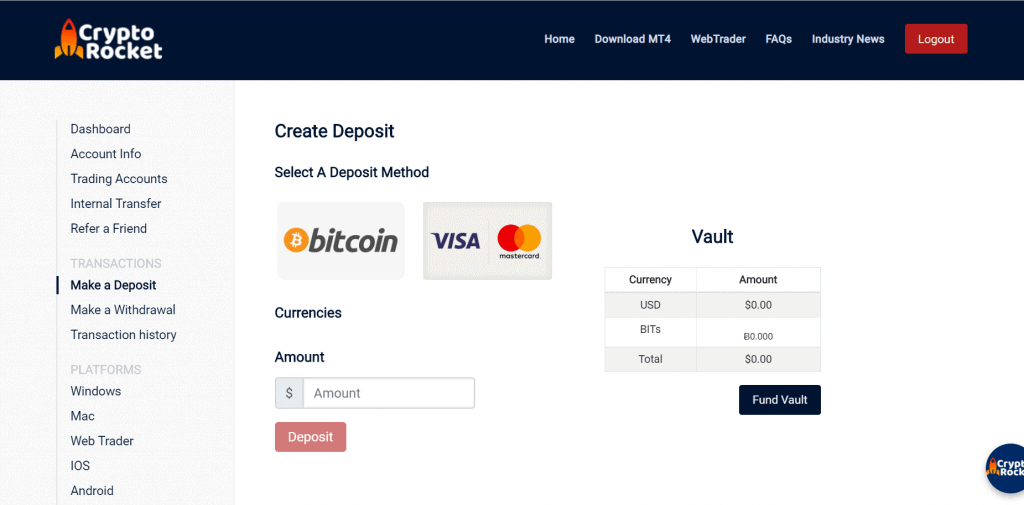 Once you feel ready to start trading with real money you can make your deposit. You will have to deposit at least $10 to be allowed access to the trading space. You can make the deposit via debit/credit card or Bitcoin.
Step 4: Buying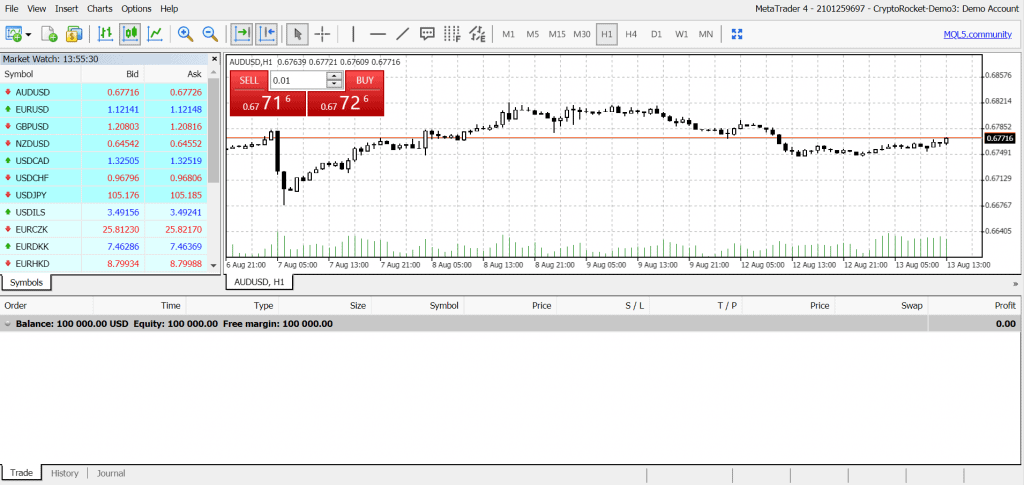 You can now switch from a demo account to a real account to start trading. Once you do that, you will be able to buy or sell XRP. To do that, all you have to do is scroll down through the asset list on the left side of the trading platform until you find a currency pair that includes XRP. Once you've found it, you can select on the asset and decide whether you want to buy or sell it.
Binance
Created in 2017, Binance has become one of the most popular cryptocurrency exchanges in less than one year. The XRP exchange features a crypto-to-crypto exchange with a wide selection of coins.
The platform has four base currencies (BNB, BTC, ETH, and stablecoins, such as USDT) with relevant trading pairs for each. There's no fiat deposits, withdrawals, or trades on Binance. It means that you can't exchange XRP to USD, and you won't see a Ripple USD trading pair on the platform.
Pros:
Numerous coins supported with four base currencies
Fast and easy registration process
No need to verify your account in case you are trading normal amounts of coins
Basic and advanced trading views
Cons:
You need a Ripple wallet
No fiat deposits, withdrawal, and trading
In case you decide to raise your account limits, verification can be slow
As Binance is a crypto-to-crypto exchange, the service provider does not require you to verify your identity or address. You only need to verify your account if you are trading large amounts of coins, or the operators of the platform detect suspicious activity that is related to your account. But don't worry, the latter happens very rarely. So, we have replaced the verification step by setting up an important security measure: 2-factor authentication (2FA). You don't have to worry about that also, setting that up is fast and easy.
Step 1: Registration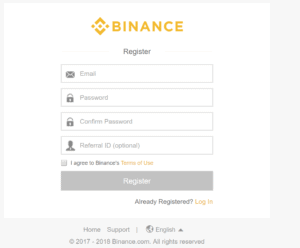 Click "Register" on the service's homepage to start the account creation process.
Fill out the form with your email address and your desired password.
When you are ready, tick the box that you are accepting the Binance Terms of Use, and click "Register" again.
Don't forget to verify your email after you have created your account.
Step 2: 2-factor authentication (2FA)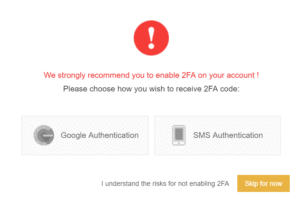 As Binance is a cryptocurrency exchange, your XRP is held in the exchange's crypto wallets.
So, you are actually owning the Ripple you buy on the platform. While this is great, it also comes with some risks.
Attackers are highly targeting crypto exchanges, such as Binance. And if they succeed and you don't have the necessary security measures, there's a chance they can steal the coins that you hold in your wallet.
But that will only happen if you don't have specific security measures set up, such as 2-factor authentication (2FA). So, in this step, we'll teach you how you can turn that on. But first, let us explain why 2FA is good for your security. If you set up 2FA on Binance, the Ripple exchange will ask you to type in a code that is sent to another device than what you use to log in to your account.
By requiring that code from a second device of yours, it makes the hacker's job much harder to steal your coins. He will not only have to get hold of your login credentials but the code too that is sent to your smartphone. And the attacker has to possess superb skills to succeed in doing that.
Binance offers two options to set up 2FA: by sending a text message or via Google Authenticator. By choosing the first option, you'll get a text message on your phone every time you try to log into your exchange account. If you select the other, you'll have to download Google Authenticator to your smartphone, sync it with Binance, and type in the code that is shown in the app during the login process.
Now, choose the option you prefer, set it up, and proceed to the next step.
Step 3: Deposit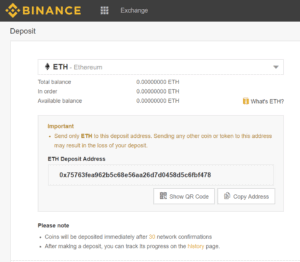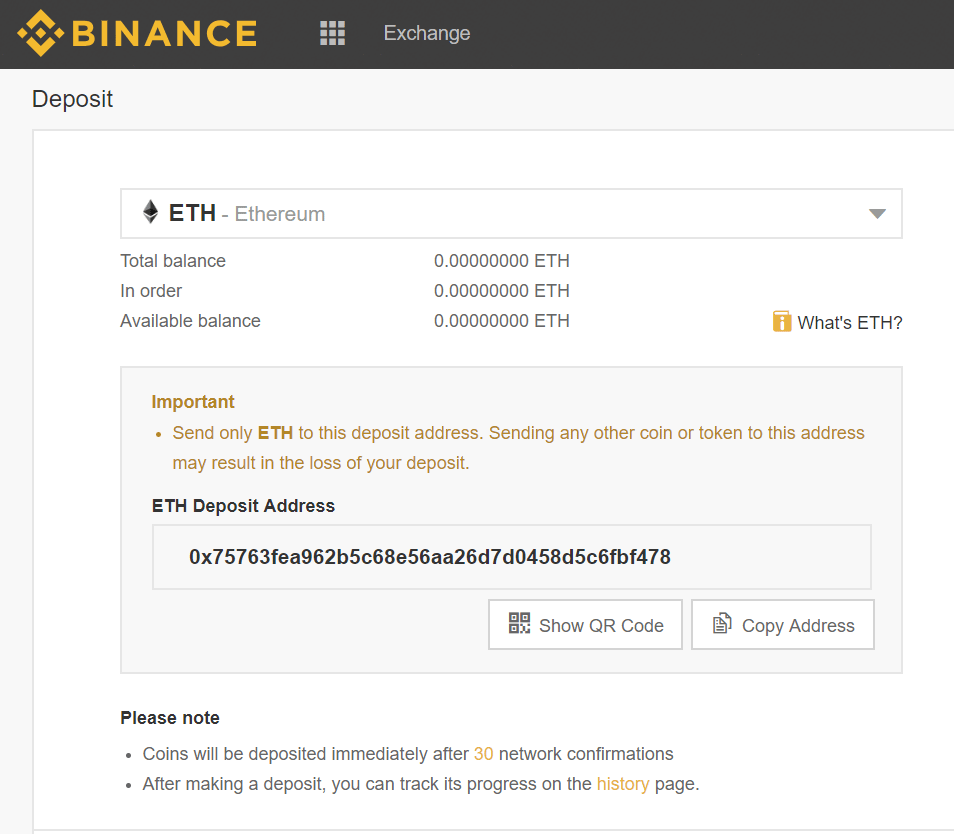 You can find the "Deposits" tab under the "Funds" menu on Binance.
When you are there, you can select from the list of coins the exchange supports. When choosing the one you prefer, please note that it is easier to deposit one of the four base currencies to your Binance account.
Why? If you deposit a coin other than the four base currencies, you'll need to convert it first to a base currency to be able to buy Ripple.
After you've chosen the coin you want to deposit, Binance will show you the wallet address you want to make the deposit to.
If you are on a smartphone, scan the QR code shown on the page and send crypto to that address. In case you are using a desktop wallet, copy-paste the address, and carefully check it before sending any funds from your wallets.
After initiating the transaction, your funds should take no more than three hours to arrive into your exchange wallets.
Step 4: Buying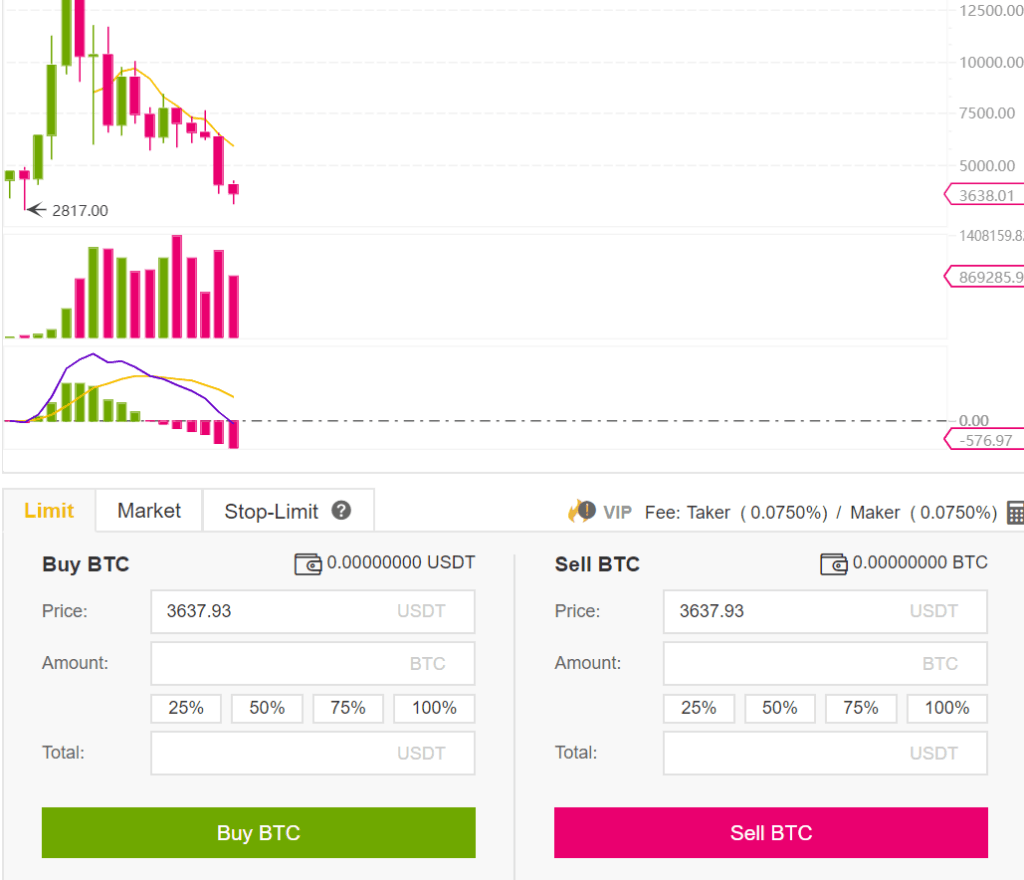 Hopefully, your coins have arrived in under three hours. Head to the "Exchange" tab and select the base currency you deposited (if you did not deposit a base currency, convert your coins to that first). You'll see different trading pairs listed. Choose the XRP trading pair from the list and proceed to the trading page of the cryptocurrency.
On the Ripple converter's page, you'll see a chart showing the historical and current Ripple price along with other stats. Around the bottom of the page, you'll see three order options: limit, market, and stop-limit. Now, let us explain these.
Market orders are the fastest. This order type uses the current Ripple market rate, and based on that, executes your order almost instantly. While it's fast and quick, this order type won't guarantee you a good Ripple exchange rate. We advise you to use this option if you prioritize time and/or you are good with losing a little on the trade.
On the other hand, the limit order lets you set your preferred Ripple price, on which you are willing to buy XRP. While this guarantees you the price you want, it is often slower than a market order. Especially if you are setting a radical Ripple exchange rate. So, use this option wisely.
The last option, the stop-limit order is great for short-term trading. This order type allows you to set a stop, which will help you in minimizing your losses when a coin's price is not going where you have expected (it happens with the best traders too). If the Ripple price reaches that certain point, the stop will trigger, executing your trade automatically.
If you are good with the Ripple rate, select your preferred order option as well as the amount of coins you want to buy, and proceed with executing the trade.
Coinbase

Coinbase is a San Francisco-based cryptocurrency exchange that has been quite popular among crypto enthusiasts. The main reason for that is the user and beginner-friendly platform of the service. Furthermore, Coinbase supports credit and debit card payments, so users can not only conveniently and quickly purchase coins, but they can cut out the deposit process when buying or selling a digital currency using the exchange. Compared to its competitors, Coinbase has one of the lowest credit card processing fees (1.5%) on the cryptocurrency market.
However, one major downside of the cryptocurrency exchange is its limited support for digital currencies. Unfortunately, Ripple is not among the coins that can be traded on Coinbase. Therefore, you need to use another service to buy XRP. To know more about the buying process and the best Ripple exchange solutions, then read back to find the relevant sections of this article.
Changelly
Changelly is an "instant" cryptocurrency exchange. We would call the service a near-instant exchange as it usually takes between 10 and 30 minutes for your XRP to arrive when you are using Changelly. The service's platform is really user-friendly with many cryptocurrencies supported. Changelly accepts credit card transfers. However, the processing fees are quite high (almost 10%) for that payment method.
Pros:
Near-instant transactions without the need to deposit funds into your account
Reasonable trading fees
User and beginner-friendly platform
Many coins supported
Cons:
You need a Ripple wallet
Expensive credit and debit card transactions
Ripple exchange rate is not fixed
You can only buy, but not sell XRP to USD
Like Binance, Changelly does not require you to verify your account. Moreover, you don't need to deposit funds at the XRP exchange. This is great Ripple news! Now, let's continue with our step-by-step guide on how to buy XRP on Changelly.
Step 1: Registration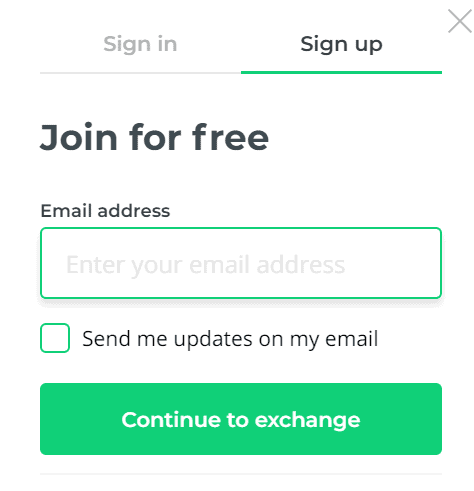 When you are on the homepage of Changelly, click "Sign Up" in the top right corner of the page.
Fill out the details with your email and password. You can use Google+, Facebook, and Twitter for a faster account creation process.
When you are ready, proceed to the next step.
Step 2: Verification
Soon after you have created your account, Changelly will send you an email. Check your inbox and find that email. In case you can't find it, check your spam folder (sometimes emails from legitimate companies go there).
Click the link inside the message to verify your email address.
Step 3: 2-factor authentication (2FA)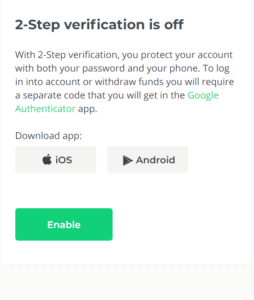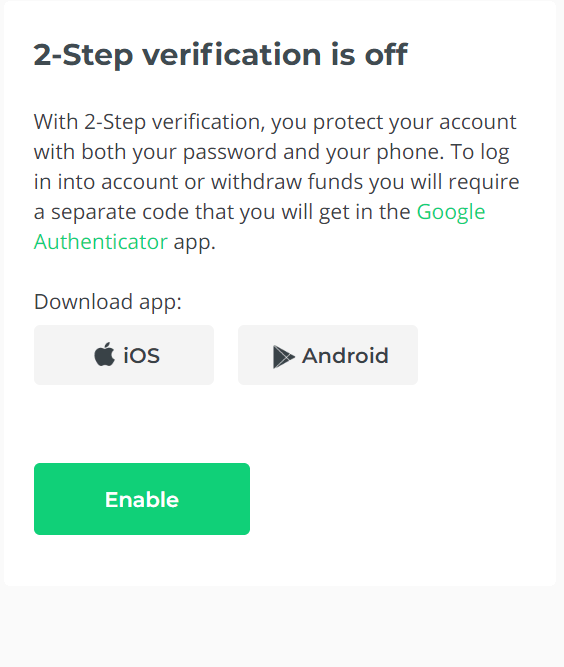 Like Binance, Changelly is a cryptocurrency exchange that requires you to use a crypto wallet to buy Ripple.
Therefore, we need to set up 2FA here too as an important security measure.
Head to the 2FA tab in your account and use the links there to download Google Authenticator to your smartphone.
Connect the app with your Changelly account.
Step 4: Buying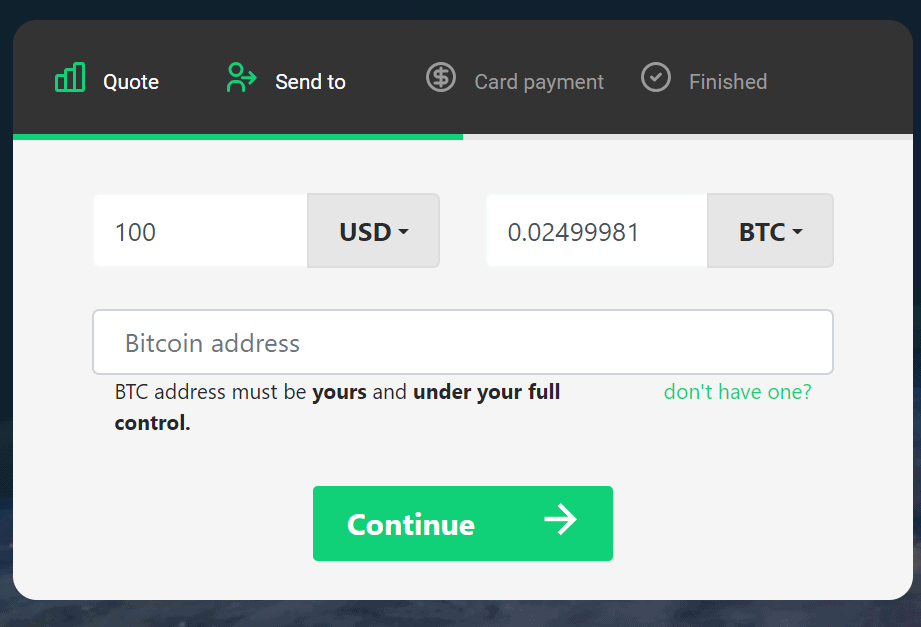 As you don't need to deposit funds into your Changelly account, you can start trading right ahead. Navigate to the homepage of the service. Select the currency you want to use to buy Ripple, and XRP from the list. You'll also have to select the amount of coins you want to purchase. In case you chose a cryptocurrency to buy XRP, follow the steps on the next page to execute the trade. If you have chosen a fiat currency, fill out and submit the form with your credit card details.
Plus500
Plus500 is a popular CFD broker offering trading for multiple assets, including cryptocurrencies. The Israel-based broker is regulated in multiple countries all over the world. Moreover, Plus500 is listed on the main market of the London Stock Exchange (LSE). Due to this fact, the broker has to comply with a standard transparency requirement. This, along with Plus500's regulation, provides a safe environment for the broker's traders.
Plus500 features an easy-to-use platform with a fast and fully digital account creation process. The fee structure of the broker is acceptable; while there are no fees for deposits and withdrawals, and trading fees are reasonable, inactivity and financing fees are somewhat high.
Pros:
You don't need a Ripple wallet
User-friendly platform
Fast and fully digital registration process
Mobile trading platform
Low trading fees
Cons:
You don't actually own the XRP
No trade execution within 2 minutes on the broker's platform
High inactivity and financing fees
Unfortunately, the verification step couldn't be left out when using Plus500's platform. However, it's for your own good, and the process is quite fast. Plus500 does not offer outright crypto trading, but CFDs. That means the Ripple you buy or sell on the platform is not held in cryptocurrency wallets, but you do not actually own the XRP you trade on Plus500.
Step 1: Registration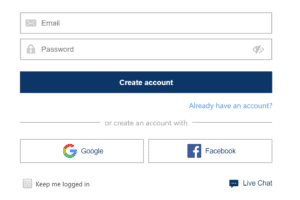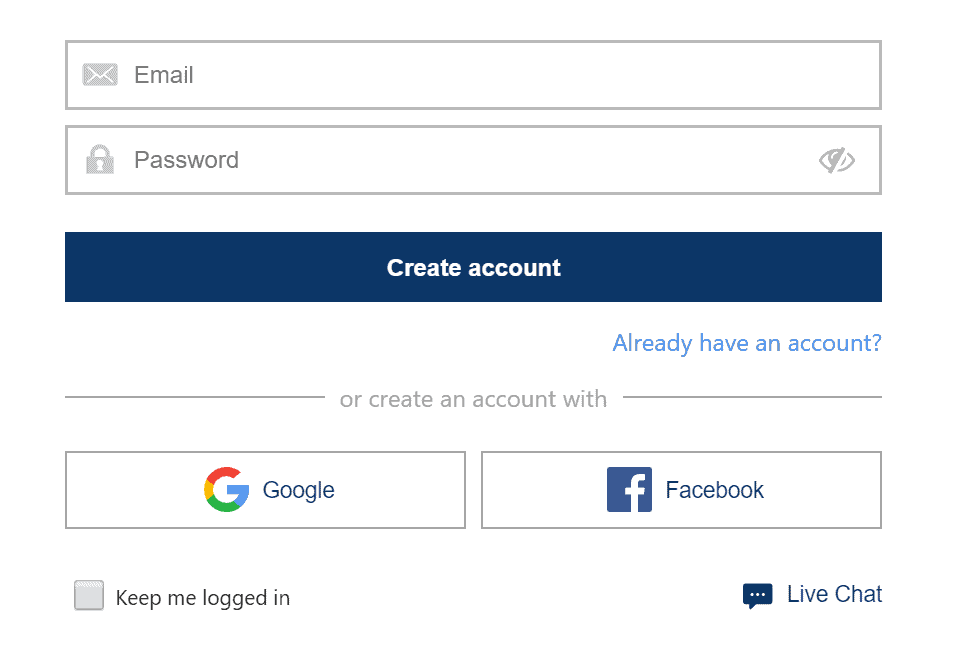 Firstly, head to the website of the broker by clicking here. When you are there, click the "Start Trading Now" button and proceed with filling out the form with your email address and password.
Be sure to choose a password combination that is strong, but memorable.
Plus500 allows you to connect your external accounts (Google+ and Facebook) to create your brokerage account faster.
Step 2: Verification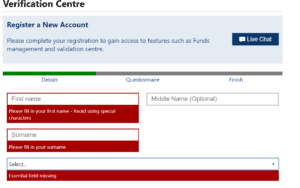 Firstly, Plus500 will ask you to fill out a questionnaire about your trading knowledge, skills, and the risks associated with CFD trading.
Then, you need to upload clear photos of documents that verify your identity and residence.
For identity verification, you can use your government ID, driver's license, or passport.
To verify your address, brokers usually accept utility bills (gas, electricity, internet, etc.) and bank statements.
Step 3: Deposit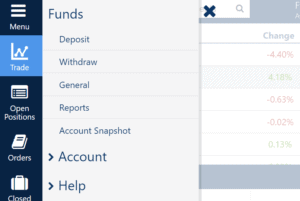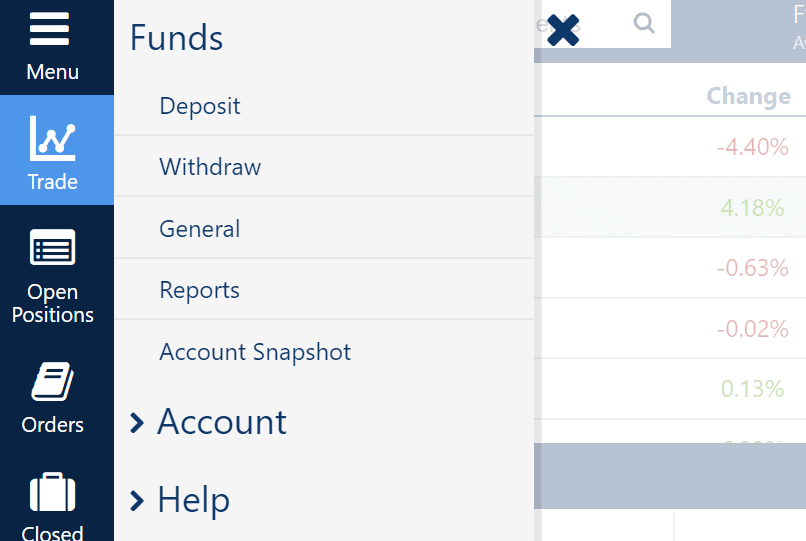 The next step is to fund your account with fiat currency.
You can use different methods for that, including credit cards, PayPal, Skrill, bank transfers as well as other payment methods.
Choose one from the aforementioned options, select the amount you want to deposit and continue with initiating the transaction.
Step 4: Trading

As soon as your funds have reached your Plus500 account, you can start trading. Now, use the search bar on the top of the page to search for Ripple or XRP. The trading page on the next screen will show you the current Ripple price. If you are satisfied with that Ripple rate, click "buy" or "sell", select the amount of coins you want to buy or sell, and execute the trade.
80.6% of retail CFD accounts lose money
Buying Ripple in Your Country
UKUS & CanadaAustralia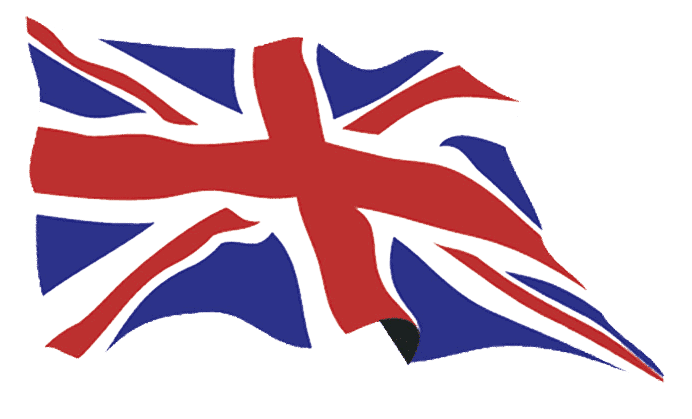 Europe is one of the top crypto-friendly continents. And within Europe, the citizens of the United Kingdom are highly interested in digital currencies, including Ripple. However, choosing from such a wide variety of cryptocurrency exchanges and brokers can become hard as well as tiring. Therefore, we have selected you the best service where you can buy Ripple in the UK, sparing you precious time in the meantime.
And this service is Plus500, which we also ranked in this article as the top solution to purchase Ripple (globally). The broker is an excellent choice for UK citizens as it is FCA regulated, so it provides additional trust and security for the locals of the European country. Furthermore, Plus500 features cool social trading features, such as copy trading, multiple payment methods to choose from to fund your account (PayPal and credit cards included) as well as a fast and easy account creation process.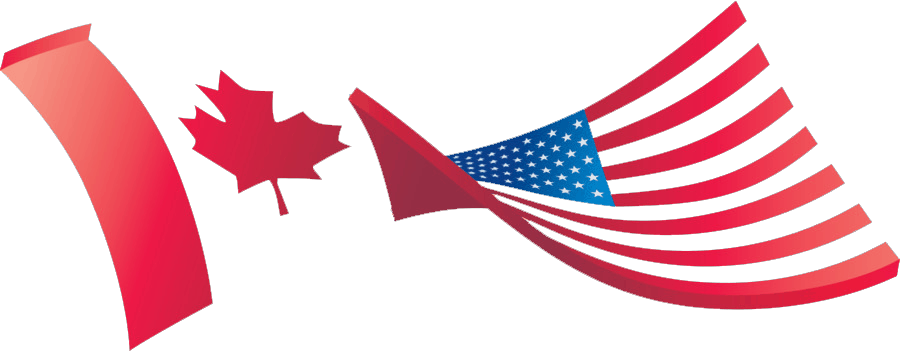 North America is the top continent by the number of cryptocurrency and blockchain-related services in the region. While many exchanges and brokers are offering its users to buy Ripple, a part of them restricts or denies access for the citizens of the United States and Canada due to the strict regulations of both countries. So, we have gone with selecting the best service for US and Canadian citizens to buy XRP.
We've selected Changelly for the aforementioned countries as the cryptocurrency exchange has no geographical restrictions. Therefore, it is best suited to buy Ripple in the USA and Canada. Furthermore, Changelly features a user-friendly interface as well as near-instant transactions (no need to deposit funds into your account), so your XRP will be credited into your account in 10 to 30 minutes.
While Europe and North America are the two top continents for cryptocurrencies, Aussies are showing an increased interest in digital currencies like Ripple. However, a part of the crypto exchanges and brokers are focusing mainly on the customers of the aforementioned continents, but not Australians. So, if you are living in the Oceanic country, you may struggle with finding the best service to buy Ripple in Australia. But worry no more. We have found it for you: Binance.
Binance is a crypto to crypto exchange supporting a wide variety of coins, including Ripple. Australian citizens can easily sign up and create an account on the service where they can select from four base currencies (BTC, ETH, BNB, stablecoins). Binance has high initial account limits. Therefore, you don't have to verify it if you are trading normal amounts of coins. To check out our guide on the cryptocurrency exchange, read back in this article.
Differences Between Buying and Trading Ripple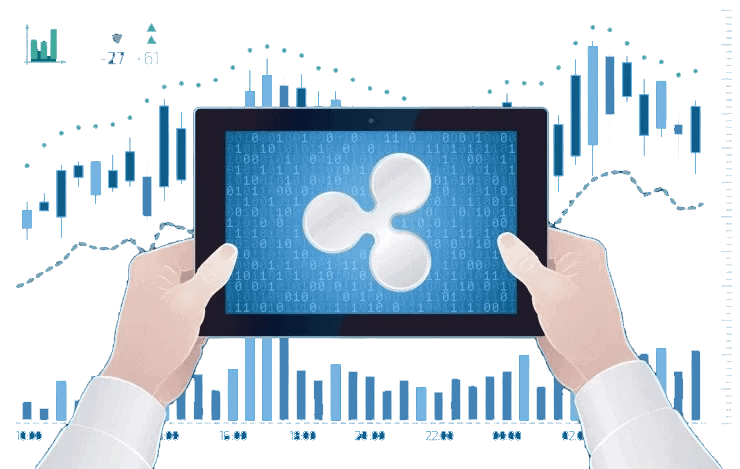 Buying
You own the Ripple, you have the right to move it, sell it, and transfer it as you wish.
Traditionally associated with longer-term (Multiple months to years)
Assets can be used just as fiat currencies are; for purchases, or for payments
Somewhat safer than trading directly using margin or with borrowed funds
Trading
XRP trades use contracts for difference (CFDs)
You don't actually own Ripple, you own a representation of Ripple which is in the form of a contract
Traditionally associated with shorter-term positions or ideologies about Ripple because using margin accrues fees very quickly
Higher risk is implied because you're buying contracts on margin (Borrowed money from the broker)
How to trade Ripple with a trading robot?
In the section of this article when we explained you the difference between buying and selling Ripple, we compared purchasing a coin and holding it with traditional trading where you analyze the price charts and enter-exit positions manually. As mentioned before, manual trading requires certain knowledge, expertise, and experience from users. However, that's not true for trading Ripple with a trading robot solution. Let's see why along with more benefits of crypto bot platforms.
The aforementioned platforms utilize crypto robots that are based on algorithms. These bots will trade your Ripple, finding the best entry and exit points for your positions (with the same technical analysis at manual trading) fully automatically. Therefore, trading robots do not only have fewer requirements from the users to utilize, but they will spare you your precious time when using such services. If you are trading coins manually, you need to sit in front of your computer all day to scour the market to determine the best entry and exit points for your trades as well as to find out whether your positions will be profitable in certain periods of time. Trading robots will do this for you fully automatically. So, you don't need to do a thing besides registering an account at a trading robot platform, funding it with money, setting your robots up, then monitoring their performance.
We have created a page dedicated to cryptocurrency trading robots. If you want to learn more about the topic, we recommend you to check it out, if not, here are some robots that we recommend.
Alternative Methods to Buy Ripple (XRP)
Credit/Debit CardPayPalBitcoin
Credit and debit card transfers offer a quick and convenient way to buy XRP. If you buy Ripple with credit card, it usually takes only a few minutes for your funds to be credited on your account. On the flip side, credit card transfers are more expensive than most of the other payment methods, including bank transfers. Credit card fees vary by service, on one it is 10 percent, on another it's free.
The best option to buy Ripple with credit card is at Plus500. While you can trade crypto outright on the platform, credit card deposits are completely free. Just register an account, verify it, deposit funds via a credit or debit card, and use those funds to buy Ripple.
PayPal is a huge online payment service, which is used by hundreds of millions of customers all over the world. The service offers fast and convenient transfers while also being secure. To keep the security of its users, PayPal has very strict rules regarding the products and services where PayPal can be used as a payment method. Unfortunately, the company does not allow Ripple to PayPal transfers. So, there's no direct way you can buy Ripple with PayPal.
However, there's a workaround, which works with some brokers, like Plus500. The method is to deposit funds at a broker that accepts PayPal and offers XRP trading and use that money to buy Ripple with PayPal. While this method is indirect, technically you are exchanging Ripple to PayPal funds.
When you got some BTC in your cryptocurrency wallet, it might be a better way to use that balance to buy Ripple. In case you want to exchange your Bitcoin to fiat, then purchase Ripple, the process would require more time and money for you (as the total fees are higher for the increased number of transactions). You would have first to exchange your BTC balance to fiat, withdraw it via bank transfer, wait a few days for it to arrive, then deposit your withdrawn balance to the crypto exchange or broker you will use to buy the coin.
Therefore, when you have some BTC balance, it is much easier to buy Ripple with Bitcoin. We've chosen the crypto to crypto exchange Binance to show you the whole process. Firstly, you need to create a Binance account, then set up 2FA to protect your funds. When you are ready with all that, navigate to the deposit section of your account. You'll see a wallet address after you choose BTC from the list of digital currencies. Use that to send Bitcoin to your Binance wallets. After you coins have arrived, navigate to the Binance trading page. Select Bitcoin from one of the four base currencies (BTC, ETH, BNB, and stablecoins), and select the BTC/XRP trading pair. Choose the amount of coins you want to exchange as well as your preferred order type, then proceed with executing the trade.
How to sell Ripple?
After your XRP has risen to a level where you are comfortable with the profits, you might then want to sell your coins. In other, less fortunate cases, you may want to sell Ripple to minimize your losses. Anyways, let us show how to sell XRP using one of our top-rated cryptocurrency exchanges, Binance.
To sell your Ripple on Binance, first, navigate to the homepage of the service. If you haven't already done so, create an account at the service. For security measures, set up 2FA. The next step is to head to the deposits section of the platform, and select XRP from the list of cryptocurrencies. Use the wallet address shown on the page to send Ripple into your Binance wallets. The transaction shouldn't take longer than an hour or two. After your XRP has arrived, navigate to the trading page of the exchange. Select from one of the four base currencies (BTC, ETH, BNB, and stablecoins) as well as the relevant XRP trading pair. The next step is to choose the amount of Ripple you want to sell and your preferred order type, then execute the trade.
You've just learned which service is the best Ripple exchange along with three other top picks. You know how to buy XRP via each exchange and broker, and you know the upsides and downsides of different payment methods (credit cards, PayPal) as well as how to use those to buy Ripple. You also know the pros and cons of holding coins in a Ripple wallet.
Our top pick among Ripple platorms and brokers is Plus500. The broker offers its users an easy-to-use platform, a fast registration process, social trading features, and regulated service.
If you like to receive articles like this into your inbox along with Ripple news, be sure to subscribe to our newsletter.
FAQs
Bitcoin vs Ripple: what's the difference?
While both of them are cryptocurrencies, Bitcoin and Ripple have major differences. Therefore, it's time to compare the two digital currencies. Bitcoin was created in 2009 as the brainchild of the mysterious Satoshi Nakamoto. Being the first coin ever created, BTC's goal is to function as a peer-to-peer electronic payment system where users can send funds to each other without any geographical restrictions. Powered by blockchain technology, Bitcoin's network is decentralized, meaning that there is no central authority in the network. Instead of using the preferred data storage method of corporate companies – storing all data on central servers -, Bitcoin is maintained by millions of computers (miners) from all around the world. Therefore, there are no central attack vector attackers can expose, so the network of the cryptocurrency is highly secure. For supporting the ecosystem, miners get rewarded by taking small transaction fees as well as getting block rewards. BTC uses the Proof of Work (PoW) algorithm. Confirmations in the Bitcoin network take an average of 10 minutes with the cryptocurrency's supply capped at 21 million. On the other hand, Ripple is functioning as a money transfer, payment settlement as well as a currency exchange service with its main customers being banks and payment services. Ripple was created to minimize the costs as well as to allow near-instant transactions when sending cross-border transfers. Transactions in the Ripple network not only cost less and are faster to arrive, but they are more secure and transparent than traditional payment methods like SWIFT. While Bitcoin was developed by the mysterious Satoshi Nakamoto and is maintained by its users, Ripple has a company (Ripple Labs) behind its back that manages the cryptocurrency and its network. Ripple Labs has pre-mined a large percentage of the XRP with the company owning about 60% of the coins. With the total coin supply of 100 billion, XRP transactions are much faster than the ones in the Bitcoin network, taking approximately 5 seconds to confirm.
How do I buy Ripple anonymously?
The best option to buy Ripple anonymously is to purchase the cryptocurrency locally. You can use Localbitcoins as an intermediary. The service will connect you with a seller who will sell you Bitcoin (BTC). After buying the BTC, send it to a service where you don't have to verify your account and exchange it to XRP. Another way to buy Ripple anonymously is to purchase the coin at a service where you don't have to verify your identity and residence.
Can I buy Ripple on Coinbase?
No, you can't buy Ripple on Coinbase. Unfortunately, the cryptocurrency exchange does not support the coin. However, there are rumors that Coinbase will add XRP. If everything goes well, you'll be able to buy Ripple on Coinbase soon.
Where can I purchase Ripple with cash?
You can buy Ripple with cash directly at crypto ATMs that support the coin. There's also an indirect method to purchase Ripple with cash: via Localbitcoins. Choose a seller, meet up with him, purchase BTC from him, and send the Bitcoin to a cryptocurrency exchange, then convert it to XRP. These are the two ways you can purchase Ripple with cash.
Can you recommend a secure Ripple wallet?
We think the best Ripple wallets are hardware wallets as this type of crypto storage is the safest in crypto space. While both are trusted brands with multi-coin support, the Ledger Nano S and Trezor has a built-in Ripple wallet. If you don't want to buy a hardware wallet, Atomic, Exodus, and Jaxx are all good options for a Ripple wallet.
Can you recommend a Ripple price chart service?
There are numerous options for a Ripple price chart. We like CoinMarketCap's, and the ones you can find on cryptocurrency exchanges and brokers, such as Plus500. Almost all of the services where you can buy XRP include a Ripple price chart on its trading page.
Where can I check the Ripple white paper?
The Ripple white paper can be seen at the official website of the cryptocurrency. Along with the Ripple white paper, you can find more useful information on the site, such as the roadmap of Ripple Labs.
What determines the Ripple value?
Every asset, including cryptocurrencies, is determined mainly by supply and demand. Therefore, if more people are interested in buying XRP than a month before, the Ripple value is likely to increase. There are other indicators that can indirectly increase the Ripple value, such as positive events and news related to the cryptocurrency.
What's your Ripple price prediction?
Unfortunately, no one can precisely predict cryptocurrency prices. What we know is that cryptocurrencies will stay with us for a long time, and as adoption increases, so will the price. That's all we can say about our Ripple price prediction.
Can you explain how Ripple mining works?
There's no such thing as Ripple mining as the cryptocurrency can't be mined.
What is the best way to buy Ripple?
The best way to buy Ripple matters on your goals and preferences. Are you consider speed and convenience as your first priorities? Or do you want to buy XRP as cost-efficiently as possible? Maybe you are after purchasing your coins anonymously? We have taken all the aforementioned preferences into account, and we've given one recommended payment method for each. Let's see them. If you want your transaction to be as fast and convenient as possible, then credit card payments are your way to go. When you use a credit or debit card to buy Ripple, your coins are almost instantly credited onto your account. Furthermore, credit card payments at most services cut out the deposit process. Therefore, you can jump in right ahead to buying your coin. However, speed and convenience have some costs. Credit card payments are more expensive than other payment methods like bank transfers. However, this varies by service provider. Credit card payments could be free at one service provider, while at other they can cost you as much as 10%. In case you prefer cost-efficiency when buying XRP, bank transfers would be your best bet, especially if you are located inside the European Union with access to low-cost SEPA transfers. While bank transfers are low cost in most cases, they are not so time-efficient. They often take at least a few days to arrive into your account, and at other cases – especially in the case of international wires -, bank transfers can take up to a week to arrive. Furthermore, you can't cut out the deposit process like in the case of funding your account via a credit or debit card. If anonymity is your thing, then you might discover that you are unable to buy Ripple fully anonymously via a credit card or bank transfers. The main reason for that is the different regulations cryptocurrency exchanges, and brokers have to comply. Therefore, they are requesting Know Your Customer (KYC) and Anti Money Laundering (AML) documents from customers who seek to use credit or debit cards as well as bank transfers for funding their accounts. The best option is to use a service where the initial account limits are high (like Binance and Changelly). Another choice is to buy Ripple using cash via either an ATM that supports the coin or using a local seller.
Is Ripple a Scam?
No, we don't think Ripple is a scam. If you check for the latest Ripple news, you would see that numerous banks and corporates have joined the network of the cryptocurrency as partners. Furthermore, many Ripple users have generated profits by either investing or trading the digital currency.
Should I invest in Ripple?
To determine whether you should invest in Ripple, you have first to answer some questions. Do you have the required financial background to make the investment? Did you do a thorough analysis of the cryptocurrency and its historical prices? If yes, did you find Ripple as a good investment? In case all your answers are yes, then you may go for investing in Ripple.
Should I buy Ripple this year?
We can't provide you with a "yes" or "no" answer to this question as we can't predict the future price of Ripple accurately. And, to be honest, no one can, including all-star investors and expert traders. If you believe that Ripple will rise this year after you have invested in the cryptocurrency as well as you have done a thorough analysis of the coin's price, then you may buy Ripple this year.