NEW YORK (InsideBitcoins) – One of the main issues that always comes up whenever a Tor hidden service is removed from the Internet is that the general public does not know whether the takedown was made possible through poor operations security (OPSEC) or a vulnerability in Tor. After the recent takedown of Silk Road 2.0 during Operation Onymous, many Tor users became worried that the anonymizing service was no longer a safe haven for private communications.
"They want you to scare you into believing that Tor doesn't work because, in fact, it does work. And it is a problem for them."
In response to these sorts of concerns, which were quite prevalent in 2014, Jacob Appelbaum and Roger Dingledine from the Tor Project, a free and open-source software that has been linked to the anonymous buying of cryptocurrencies, decided to dispel some myths at their recent State of the Onion talk at this year's Chaos Communication Congress, an annual four-day conference "on technology, society and utopia," sponsored by the association claiming to be Europe's largest community of hackers, the Chaos Computer Club.
This comes as more and more services called bitcoin automated robots have been claiming that they can make users thousands of dollars per day in winnings anonymously. To read more about these scam products, see our Bitcoin Code and Bitcoin Trader reviews. With the rise of the bitcoin era, running into similar pages has become increasingly easy, so we recommend maximum caution whilst trading.
How Silk Road 2.0 was shut down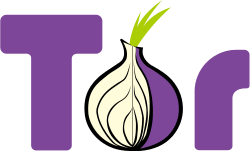 Near the end of this year's Tor talk, Roger Dingledine brought up the topic of the Silk Road 2.0 shutdown and Operation Onymous. During this portion of the talk he claimed to have spoken with an American law enforcement person who was involved in the operation, and the individual was able to tell Dingledine how it went down from his perspective. Dingledine's retelling of the story goes as follows:
"Apparently the Silk Road 2 guy wrote his name down somewhere, so they brought him in and started asking him questions. And as soon as they started asking him questions, he started naming names. And they counted up to sixteen names and they went and arrested all those people. And collected their computers, and then they put out a press release saying that they had an amazing Tor attack."
What can be taken from this version of events?
While this obviously does not prove that there is not some secret NSA program that knows how to track every Tor user between various endpoints, it appears that such a system, if it exists, was not used to bring down Silk Road 2.0.
When talking about the implications of this story, Dingledine noted, "Yes, it's another case where OPSEC failed." In other words, the cases where hidden services are taken down by government agencies seem to be due to poor operation security by site admins. In the case of the Silk Road 2.0 shutdown, it seems that the mistakes were rather blatant.
Dingledine: Governments want people to think Tor is broken
Another point made by both Dingledine and Applebaum in this talk was that governments love any sort of news that strikes fear in the hearts of Tor users. As Dingledine explained, "These large law enforcement adversaries are happy to use press spin and lies and whatever else it takes to try to scare people away from having safety on the Internet."
Applebaum took Dingledine's thoughts a bit further when he explained that journalists should be asking more serious questions about the use of lies by law enforcement in the press. He described it as a sort of "psychological operation against the civilian population." This point in the duo's response to Operation Onymous was made clear with one of Applebaum's final statements on the matter: "They want you to scare you into believing that Tor doesn't work because, in fact, it does work. And it is a problem for them."
It should be pointed out that recently leaked NSA documents seem to indicate that Tor is one of the few privacy-enhancing technologies that does give the NSA fits. 
You can follow @kyletorpey on Twitter.