Bitcoin has rallied to record its highest point this year, going close to the $9,000 mark on Monday. The currency has continued the bullish trend that has seen it double its value since the turn of the year, and while it is trading a bit down at $8,775 (at press time), there's absolutely no reason why it can't break the $10,000 threshold within the next few days.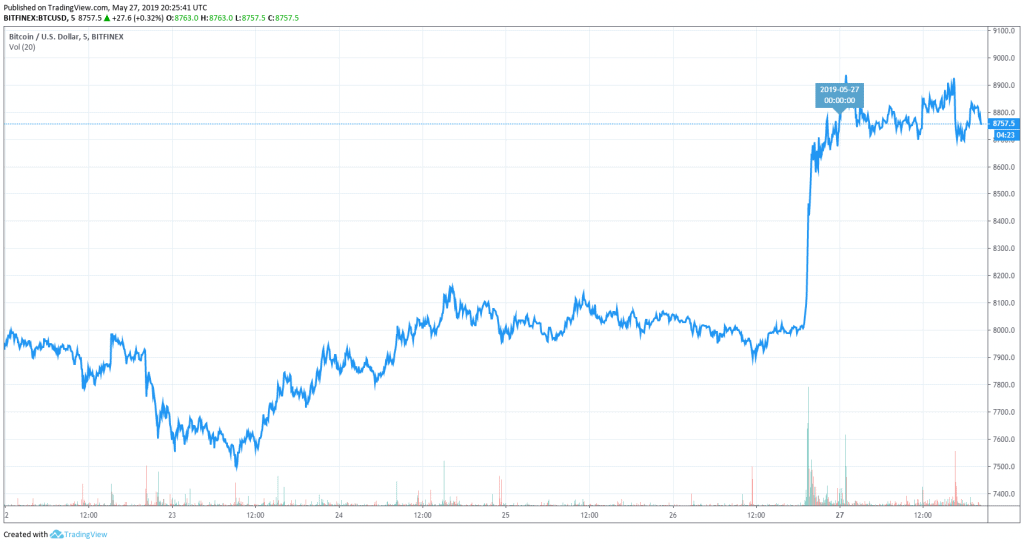 Institutions love Bitcoin again
The bull run is following a year-long winter that saw numerous institutional investors turn their backs on the crypto market crypto-based retail investors and firms also lost a lot of money when the market collapsed.
Institutional investors now seem to be returning to the asset. Two weeks ago, asset management firm Grayscale Investments LLC. published its Digital Asset Investment Report for the first quarter of 2019, where it revealed that its Bitcoin Investment Trust (GBIT) saw a vast majority of its investments in Q1 2019, with an average weekly investment of $3.2 million. The report also showed that 73 percent of investors in the company's products were institutional investors; up from the 56 percent that was reported in H1 2018.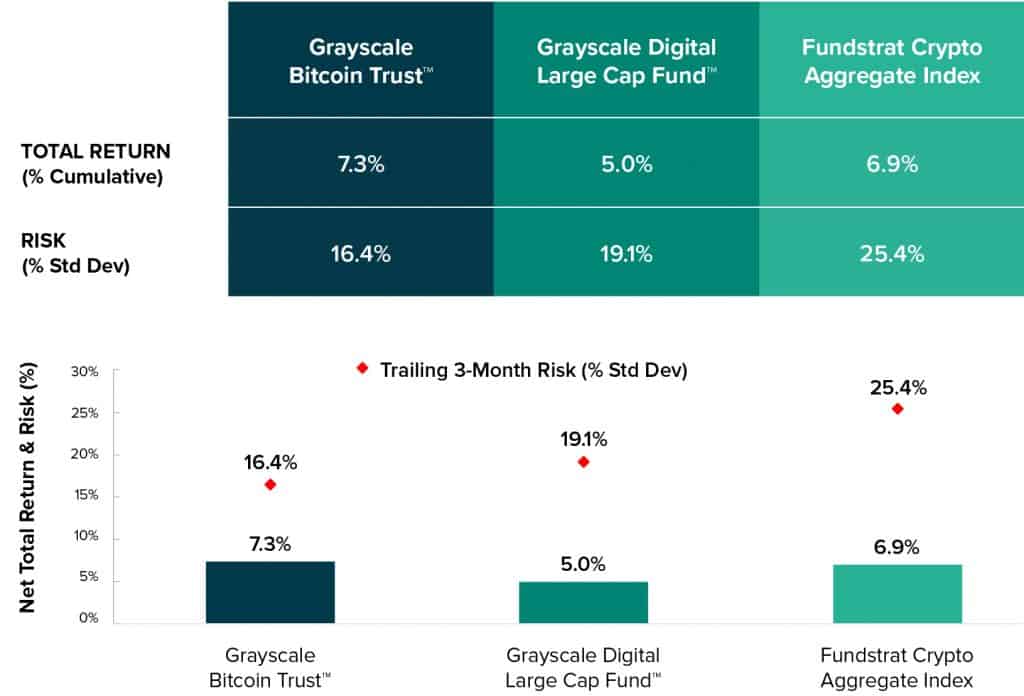 Names such as the E*Trade Financial Group and Fidelity Investments are also rumored to be in the process of offering professional cryptocurrency trading.
Analysts are all bullish
However, things seem set to go from good to better, as numerous analysts are now expecting the currency to reach the $10,000 milestone easily. Over the weekend, "Crypto Godfather," the CEO of Block Magazine, stated his belief that having broken past the $8,300 mark, $10,000 is the next step in Bitcoin's recovery.
definitely $10k in my eyes.

— Crypto Godfather 教父 (@CryptoGodfatha) May 25, 2019
According to a recent tweet, popular analyst Crypto Rand also revealed that he is expecting trading bitcoin to follow a clear pattern. As his tweet depicts, Rand is expecting Bitcoin to trade within a "triangle" for the next month, eventually breaking to the higher side and pushing itself past the $10,000 mark. In that case, it would mean that the only thing holding the world's leading digital asset back from achieving this feat would be the $8,300 to $8,400 band.
Mike Novogratz, billionaire investor and founder of Galaxy Digital, was even more bullish in a recent forecast. In an interview with CNN earlier this month, Novogratz predicted that Bitcoin would cross $20,000 in the next 18 months on most cryptocurrency exchanges.
Novogratz claimed that the $6,000 was a stall point for Bitcoin, while the next would be $10,000.
"Broadly, we should go back to the old highs sometime in the next 18 months, which is $20,000. What I different from the last time is that all the other coins aren't going to go up merely as quickly."