Introduced in 2008 with Bitcoin, blockchain technology's decentralized distributed ledger has been a point of conversation for quite some time in the startup world.
Now, with talk of Facebook, Amazon, Microsoft, and more of the world's leading companies looking into blockchain, it's becoming something that everyone should get involved with. In fact, since everyone seems interested in the technology nowadays, jobs related to it have been popping up everywhere, and not just in finance, either.
That's right. Blockchain technology has the potential to disrupt nearly any industry. From gaming to supply chains to development and so much more, this growing space is here to stay.
However, one might struggle with how to get involved in the industry. What sort of jobs does it offer? How do I learn more about blockchain from the developmental side of things? Well, aside from going to college in one of many emerging majors, you can take an online blockchain course with a university. Here are the top blockchain courses for 2019.
What is a Blockchain Course?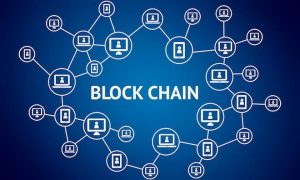 A blockchain course can consist of many different things. Some teach you how to code and build smart contracts, while others provide a more philosophical understanding of the technology. Then you have courses that focus on the regulation and investment side of things if you're so inclined. Essentially, every aspect of the industry is covered here.
Usually, these courses are presented in a video format. They'll involve an expert who teaches the curriculum through a broken-down plan. Moreover, they'll then test your understanding with quizzes and other forms of examination. Some are designed for beginners, while others cater to intermediate and expert students. Regardless, the best blockchain courses will provide you with the skills and knowledge required to take the job you prefer and excel at it.
What Makes a Good Blockchain Course?
The best blockchain courses will have up-to-date information on the constantly evolving industry. That and it will involve hands-on tests and quizzes to truly challenge what you know and make sure the details have stuck into your brain.
The person in charge will know their industry inside and out and will take great care in keeping their knowledge in-line with other experts in their field, be it the business or development side.
Finally, the best courses will space out their teachings. This is so you have time to digest the information before being tested on it thoroughly. That way, you aren't rushing through or feeling overwhelmed by the training.
The Different Types of Blockchain Courses
As mentioned, there are multiple types of blockchain course. Let's break down the different kinds.
➡️Developer focused
A developer focused blockchain course will teach you how to code in a blockchain's specific language. Some have their own, like Ethereum's Solidity language, while others adapt existing code languages like Java. You'll also learn how to develop smart contracts, solve for security solutions, and code for scalability.
➡️Investment focused
An investment or business focused blockchain course won't talk so much about the development side of things. Instead, it will help you learn what you need to know to start putting money into the industry and bring back a profit. That and it will help you start a successful blockchain-based business, learning how to market it properly alongside bring in the best talent you can afford.
Regardless of course type, each one is presented a little differently. Some are live courses that you must participate in on-time and bring with weekly projects and discussions to finish. Others are entirely self-learn, and you can work on them as you please.
That and despite offering similar knowledge, some courses take much longer than others. There are some that break up into weeks while others throw a ton at you at once. It can be overwhelming, so make sure you have the time before committing to one.
The Best University Blockchain Courses 2019
Now that you know what makes up a good university blockchain course, let's take a look at the best ones available for you in 2019.
US-Based Universities
UK-Based Universities
More Blockchain Courses
Conclusion
That's a comprehensive list of some of the best blockchain courses in 2019. Some of them focus more on the development side of things, while others will give you the knowledge to work in the industry from a business or financial perspective.
Either way, do your research and spend some time looking at each one to see if it fits into your schedule. That way, you can get involved in the blockchain industry and disrupt your life before the rest of the world catches up.