Cryptocurrency exchanges Binance recently announced that it has added support for prominent cryptocurrencies- Litecoin (LTC), Bitcoin Cash (BCH) and XRP as collaterals for crypto loans.
Binance expands its loan offering
The crypto exchange has enriched the options available on its lending platform, allowing users to provide LTC, BCH, and XRP as collaterals for receiving cryptocurrency loans. The exchange is trying to increase its crypto offerings and maintain a dominant position in the market. The crypto lending arena has become very competitive in recent months, with several influential entities trying to gain customer attention.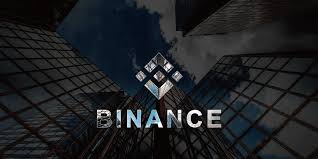 Binance Loans is the crypto lending platform by the world's largest crypto exchange that allows users to pledge their existing crypto assets as collaterals against loans. All users of Binance will be eligible to become a part of this lending program which already covers a large number of coins, including USDT and BUSD. The loans are available in a wide variety of repayment periods, daily interest calculations, etc. The coins are then used for cryptocurrency leveraged borrowing business.
Diversifying business lines
In 2020, Binance has been expanding its business offering manifold to ensure its presence in all sub-sectors of the crypto industry. The exchange released a statement, writing,
"Binance Loans will continue to be flexible and actively provide a varying range of options for supported crypto assets, interest rates, collateral assets, and maximum loanable limits based on market conditions and our internal risk management."
The terms of the loans are between 7 and 90 days. However, borrowers can be given three days of overdue duration during which they will be charged 3x the original interest. If a borrower fails to repay his loans when the overdue period is over, his collateral is liquidated to pay off the crypto debts. Binance's bid to expand its business line could help it strengthen its presence in the crypto markets and retain more users while bringing new users to the platform.
The platform has also launched a staking service which helps users earn staking rewards on PoS based blockchains.