As cryptocurrency lending goes mainstream, the questions surrounding them have begun to increase. As these loans are generally new concepts within the overall community, it's important to not only understand them, but also know which cryptocurrency lending platforms are reputable, which ones offer the best rates or advantages, and which ones are outright scams.
[no_toc]
As a result, we've created this guide to overview the best Bitcoin lending sites and also provide insight as to platforms we believe you can trust. We'll give an overview about cryptocurrency loans then delve directly into not only why it's useful but also how to get your own Bitcoin loan.
Quick Search Box
Fast Guide: How to Get a Bitcoin Loan QUICK
Choose one from the best crypto lending platforms
Create an account with the cryptocurrency lending platform, and input how much btc loan you'd like to get
Your loan request will be reviewed. If approved, you may be asked to deposit collateral Bitcoin (Or other cryptocurrencies) for your loan
Sign up for an account on a platform where you can buy cryptocurrency
Buy the amount of cryptocurrency needed to provide collateral for the loan
Send the newly purchased cryptocurrency to the bitcoin lender, and access your new loan!
What is a Bitcoin Lending?
As human beings, we want things as fast as possible, and that applies to information, knowledge, beneficial results, and money. Many times we want to have access to something immediately, but aren't able to, such as with money: In this case, banks and 'creditors' have for a long time been able to offer us money immediately as long as we promise to pay back whatever they lend us within a specific amount of time. Btc loans and other cryptocurrency loans can be very confusing, have multiple types, and are relatively new, so let's compare them to things we might be accustomed to get a better understanding.
First, look at how loans work in the modern day:
You need $10,000 to buy something very important to you, but don't have $10,000 cash at this time; you know for a fact that you will have $10,000 and more, however, within the next 6 months.
You go to a bank, or another lending institution, and ask for them to lend you $10,000. This means they give you $10,000 immediately. However, you promise that you will pay back the full $10,000 within 6 months time. You also promise to pay an interest rate, which is a percentage of the amount you're borrowing that acts as the bank/lender's incentive for giving you money.
You submit an application for the btc loan which is then reviewed by the bitcoin lender. This includes a plethora of materials that you'll prepare so that the bitcoin lender can make sure you're trustworthy and willing to pay back the loan (This is what stops most people from being able to get loans).
The lender will check your credit score, ensure you have the reliability to pay back the loan as you promise, and decide whether to give you the loan (Usually 45-60 day process entirety).
Please keep in mind, our stance isn't to complain and state why banks are bad and crypto/Bitcoin is bad, it is more to spread knowledge on possibilities for institutions such as btc loan sites and banks so that they can grow the global GDP and progressive human development for the better.
The Issues With the Traditional Lending Model
There are a few issues with traditional btc lending models because:
The approval/review process to borrow bitcoin is very exclusive and many are denied, which not only limits profit for banks and lendors but also limits the number of people that can use loans.
The application, review, and establishment process is extremely lengthy, taking in some cases multiple months.
Lender returns are in some cases stagnant or limited.
As a result, Bitcoin and cryptocurrency loans were created. Quick bitcoin loans not only expedite the review and application process to make it faster for both businesses and users looking to get loans, but also cuts expenses associated with the process exponentially, and opens up lending opportunities for larger amounts of people who otherwise can't access them. For top crypto lending platforms, businesses, and banks, the profit margin for trusting others with your capital becomes even larger as well. There are multiple types of fundamental Bitcoin loans, so let's review.
The Peer to Peer (P2P) Bitcoin Lending Model
The Peer to peer (P2P) Bitcoin lending model is equivalent to modern-day peer to peer lending platforms. In these ecosystems, users with Bitcoin sign up for a platform and lend Bitcoin that they put 'Up for Lending'. Peer to peer lending platforms select how much interest rate they get for lending Bitcoin, maximum repayment term, and specify the additional parameters in this section. Then, other users sign up for the bitcoin p2p lending platform and choose from the list of user-provided loans.
These models are more common in combination with collateral-based Bitcoin loans.
Loan to Value (LTV) / Collateralized Bitcoin Loans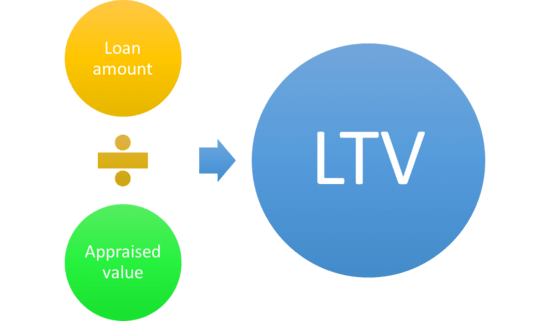 The arguably most revolutionary crypto/Bitcoin loan type is the LTV/Collateralized loan model. In this bitcoin lending model, a specific asset (Something with value) is put up as collateral for the loan. Collateral is traditionally some form of value that is locked-up and used in lending to 1.) Ensure that the loan will be repaid, and 2.) Give the lender confidence to issue a loan as you already own something in similar value. For example, completely unrealistic, but let's say someone offered you a loan of $10,000 but before that, you have to keep $5,000 worth in jewelry with an escrow account. In this case, if it ever becomes apparent you're not going to pay off the loan, the $5,000 worth of jewelry will be sold to pay for the loan. That might be confusing, but keep in mind it's just an example, let's get more into the details.
While collateralized loans are apparent in legacy finance, they are much more efficient and quick when used in cryptocurrency.
A loan-to-value (LTV) ratio is important to understand in this case: LTV ratio is an indicator of the value of certain collateral compared to the loan that has been given. This is very common in real estate and has been transferred more apparently for Bitcoin and crypto loans. LTV ratios are demonstrative of how close or far your loan is from liquidation, or selling your underlying collateral in order to pay back the loan. Confusing? Probably – so let's use the image and scenario to assist:
Bitcoin LTV loans are revolutionary: A user will log on to a Bitcoin LTV platform and request a certain amount of United States fiat currency, let's say $100,000, which is usually placed on a 50% LTV ratio standard. As a result, in order to be loaned $100,000, you need to first to deposit $200,000 in cryptocurrency, most namely Bitcoin. The price of Bitcoin is at the time of borrowing, $100,000. Let's say months go by and you're still making payments for the $100,000 loan. Let's say the value of Bitcoin falls to $5,000. Since your LTV ratio is 50%, the Bitcoin that you've stored with the lending platform will, as a result, be sold, meaning liquidated to ensure that the loan payment is made.
Below, you can see how LTV's are used in real-estate focused loans for at which point the loan will default. The same concept applies to crypto and Bitcoin loans, however, just replacing real-estate with Bitcoin or different crypto.
Advantages of a Bitcoin Loan over a Traditional Loan
Bitcoin/Cryptocurrency loans have a few major benefactors that some consider places them as better options above all other loans or types of lending. Let's have an overview of the main advantages of getting a bitcoin loan:
Speed: The lending bitcoin process can be issued and start its lifecycle within minutes on certain platforms, making it a faster loan alternative above legacy systems.
No Credit Checks: Since most Bitcoin lending platforms provide BTC loans on a digital collateralized-basis, no credit checks are required meaning users with bad to no credit will not run into major problems as they will in the case of traditional lending.
No Minimum Payments: The majority of Bitcoin loan platforms do not have minimum payments that are traditionally required or similar.
Digitized: Bitcoin loans are digitized, which means they can be transparent and applicable to certain environments that they otherwise would never be enabled in.
Best Bitcoin Lending Platforms

So now that you understand what a bitcoin loan is, how to get a bitcoin loan, the advantages of lending bitcoin over traditional loans and how they work, let's review the top cryptocurrency lending platforms for 2021 to help you find a reliable lender.
1. BlockFi
BlockFi is one of the best bitcoin lending sites that was founded in 2017 with the goal of helping crypto investors manage digital assets.
Its cryptocurrency-backed loans have a loan-to-value ratio of up to 50%. This means that you can only get a loan equal to 50% and not 100% of the current USD value of your cryptocurrency holdings.
Aside from individual loans, you can also get professional business loans on BlockFi. The loan approval time is less than one hour. You have up to 12 months to pay the loan and you'll need to pay 4.5% interest rate. Moreover, you can also prepay or refinance at the end of the loan term.
At this current time of writing in May 2019, BlockFi has over $50M worth of cryptocurrency that is stored by users where they are being paid interest. BlockFi offers some of the most competitive loan and interest providing products within the industry; their annual interest account, insured and considered to be risk-free offers over 6% interest. The best part? In any case, you're using any interest-bearing product on BlockFi, you can compound the interest automatically on the platform, which is an excellent feature.
There have been a number of negative 'botted' reviews for BlockFi: We have deducted our review on factual and actual results, rather than botted reviews on third-party sites. While we still will always advise that you move forward with caution in terms of choosing any type of cryptocurrency platform, we've done our homework and concluded that BlockFi is, in fact, a reputable optimal choice for Bitcoin/Cryptocurrency loans.
How to get a bitcoin loan on BlockFi
Step 1: Create your account here.
Step 2: Select which type of account you want to set up (a strictly interest-bearing account, or a crypto loan).
Step 3: Validate your account and provide identification.
Step 4: Specify the parameters around your loan and/or interest-bearing account. With an interest-bearing account, once done, you can simply deposit certain cryptocurrency and have it immediately active for garnering compound interest. In the case of requesting a cryptocurrency loan, you'll need to verify your account first.
Step 5: Input how much you want to borrow, and BlockFi will calculate an appropriate interest rate for your term as well as an appropriate LTV.
Step 6: Your loan is ready!
Pros:
Multiple types of accounts and products are provided, including direct coin loan based on LTV structures as well as high-interest bearing cryptocurrency accounts.
The capital provided for loans are not strictly from a P2P structure, but by long-vetted institutions that have committed capital for the project as a whole, yet still blends loan alternative methods of cryptocurrencies.
Collateral and rates are calculated in real-time.
Unique addition of static crypto interest-bearing account is a large plus as it gives incentive to more people to store their crypto in cryptocurrency form on the platform.
Cons:
As far as collateral goes, BlockFi currently only enables Bitcoin, Ether, and Litecoin as collateral options, which can be fairly limiting.
BlockFi has relatively high minimum loan amounts ($10,000 to get started)
You still have to verify your profile and the legitimacy of your investor profile
2. Nexo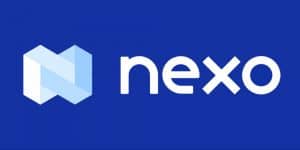 Founded by Nexo Capital, Nexo is the world's first bitcoin lending platform, subsequently making it one of our top tier choices for Bitcoin loans. Nexo.io functions as a multi-structured lending platform, meaning it not only acts in a P2P manner but also combines LTV and collateralized loans with cryptocurrency to provide lending in its main operations.
How to get a bitcoin loan on Nexo
On the Nexo exchange, you can request Bitcoin-centric loans immediately, get approved, and have the loan in your bank account or wallet in a matter of mere minutes. How does this work? Read on:
Step 1: Create an account on Nexo.io
Step 2: Head to 'Request Loan' on the platform and indicate how much worth you want to borrow
Step 3: The Nexo exchange will calculate an LTV rate as well as an interest rate, will review your account (which doesn't require credit/or bank verification checks), and will have a loan offer for you directly after.
Step 4: Choose whether or not you want to engage in the loan
Step 5: Deposit your collateral cryptocurrency
Step 6: Access your loan!
Nexo is not only insured, but it is also partnered with popular mainstream creditor Creddissimo. Because of the massive institutional and regulatory stance Nexo has taken, we strongly recommend it.
Pros:
Can receive or issue btc loans with favorable interest rates on an LTV-basis.
One of the only lending platforms where you can lend and receive a loan in a plethora of different currencies/assets.
Their own inclusive dividend yielding token that is registered with proper financial authorities and rewards you passively for just holding it.
Has some of the most competitive, comparable interest rates in the industry.
Cons:
Requires ID verification
Getting started on the platform can be a bit confusing due to its hybrid LTV/P2P structure
Check out our Nexo review for more information about this platform.
3. Kiva
Kiva is one of the more alternative bitcoin lending options as far as Bitcoin/Cryptocurrency loans or lending bitcoin goes in that it enables a cryptocurrency and Bitcoin loan environment in a pure P2P structure (unlike hybrid structures in case of Nexo; both have their advantages) and only enables loans for donations and grants. This essentially means bitcoin borrowings or loans are issued and received on a P2P basis entirely for charitable and non-profit causes. This takes a very unique twist on platforms for fundraising such as GoFundMe, in that when providing your capital out for loans, you actually get rewarded. To sum: Kiva is a P2P lending platform, but those looking for loans can only be looking to raise capital for a verified cause and must repay loans, while 100% of all capital that is lent to these causes is directly allocated to these charitable or non-profit instances.
How to get a bitcoin loan on Kiva
Lending cryptocurency or obtaining a loan on Kiva is a bit different and more arduous than it is on most other platforms. This is namely because as we mentioned, Kiva is only a lending platform for verified business purposes with a goal of connecting those that otherwise wouldn't have a shot at receiving funding. If you're looking to lend, however, which is Kiva's main purpose and what it is excellent at serving for, then the application process is very quick and streamlined.
Step 1: Simply enter in your account information
Step 2: Provide the identification that is needed, and submit your donation.
In the case of seeking a loan, you have to follow a fairly long process to validate that the funds you're seeking are going to be transparently and finitely used for the purposes that you state their intentions are for. This includes completing a lengthy application as well, whose page and additional information you can find here.
Pros:
Unique P2P setting that takes on a more incentivized version of GoFundMe
97% repayment rate for those issuing loans; among the highest repayment rates in most cryptocurrency lending platforms
Anyone can get involved with as little as $25 in Bitcoin
Cons:
Providing btc loans to users is fairly easy, however getting approved for a loan listing is extremely difficult and requires a lot of verification.
The platform is tailored exclusively for getting Bitcoin loans aimed at targeting good causes and charitable projects.
4. SALT Lending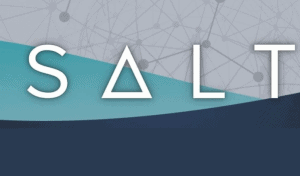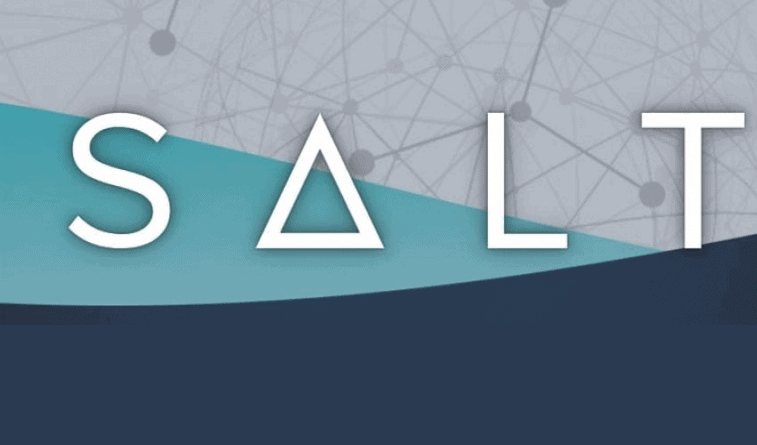 Founded in 2016 in Denver, Colarado, SALT Lending is a cryptocurrency lending platform that claims to be one of the next generation lending platforms for cryptocurrency loans. The lending process is facilitated by the SALT Lending tokens.
SALT stands for "Secured Automated Lending Technology" and it is known for its tagline "Hold your assets, spend your cash." Individual and business loans are being offered on SALT and its users can open crypto loans in exchange for some part of their cryptocurrency holdings.
Cryptocurrency collaterals can be in BTC, ETH, XRP, LTC, etc. Aside from USD, its users can also opt to get stablecoins such as TUSD, PAX and USDT in exchange for their cryptocurrency collaterals.
Cryptocurrency loans on SALT are between $5,000 and $25,000. Its customers have 3 to 12 months to pay their loans. The LTV is between 30% and 70%. Repayments on SALT can either be interest only payments or interest plus principal payments. If you're thinking of using the SALT lending platform, check out its online loan calculator on its website to know the exact rates you'll get. SALT Lending reviews from its users are good so make sure to check its website to know other specific details about its services.
How to get a bitcoin loan on SALT Lending
Step 2: Provide more personal information.
Step 3: Verify your account.
Step 4: Deposit your cryptocurrency collateral.
Step 5: Enter the amount you want to borrow in USD to know how much LTV you'll get and how long the repayment period is.
Step 6: Withdraw your loan.
Pros:
Its crypto loans are insured
Loan terms and settlement options are discussed clearly
No late fees
No monthly minimum payments
Excellent customer service
Cons:
Limited cryptocurrency collateral options
Limited educational content
Compare
We've established multiple sections in this guide in our attempt to deliver the most comprehensive knowledge on the subject of Bitcoin and cryptocurrency wallet. If you're an absolute beginner to cryptocurrency and Bitcoin, take a look around our site for beginner guides such as
this one
, where we introduce you to buying cryptocurrencies.
Instant Bitcoin Loans
If you're looking to get bitcoin loan instant because you have an emergency at home that needs immediate financial support, you can check out some of the bitcoin loans below that can help you get btc loans instantly provided that you have some cryptocurrency holdings in your crypto wallet.
Binance
Celsius Network
LendaBit
CoinLoan
MoneyToken
Bitcoin Loans Without Verification
If you prefer to get a bitcoin loan without going through credit score check that exists when you get traditional bank loans, then it's highly recommended that you check out some of the btc lending platforms below that don't need identity and credit score verification.
Nebeus
Bitbond
Getlin
BTCPop
Bitcoin Loans Without Collateral
If you're looking to get a bitcoin loan without collateral, then it's highly recommended that you stop doing that now because there is no such thing as a bitcoin loan without collateral. If someone tells you that he can give you free bitcoin loans or a bitcoin loan without you giving him some of your cryptocurrency holdings, then there is a high chance that he is scamming you!
You should check out below the best cryptocurrency lending platforms that offer several cryptocurrency collateral options as well as high LTVs.
BlockFi
Nexo
Salt
YouHolder
Celsius Network
Best Bitcoin Lending Site by Country
UKCanada & USAustralia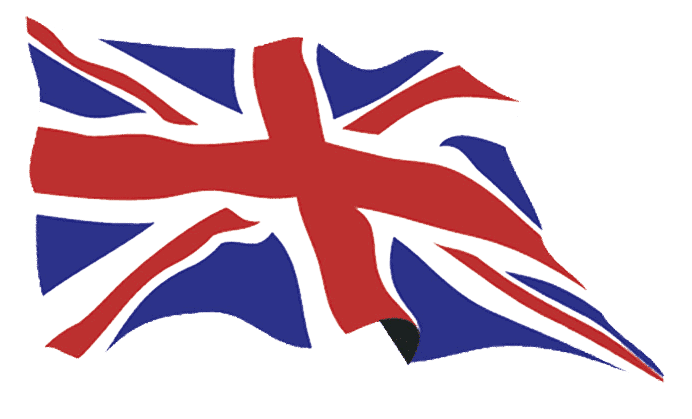 For those looking to get a Bitcoin loan in the UK, we highly recommend Nexo, as it is supported and fully functional at this time for UK residents. Kiva works in the UK as well.
Getting a Bitcoin loan in Canada or US is fairly easy. All that's required is a valid account on a bitcoin lending platform such as BlockFi or Nexo which are both supported in the US/Canada. Kiva is also a great option!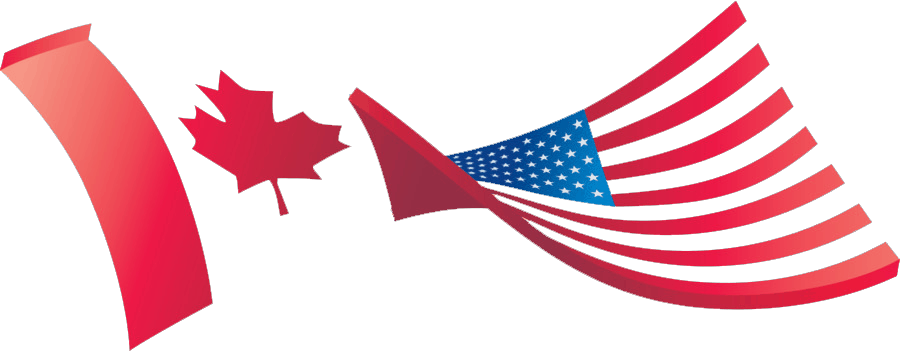 Conclusion
Bitcoin and cryptocurrency lending is among some of the most revolutionary, game-changing technological developments in quite a long time. They open the door for a plethora of subsequent profit, in both cases of lending and being lent a certain amount of funds.
For absolute beginners in Bitcoin that are still confused by this guide, check out our main how to buy Bitcoin which details the ins and outs of this complex, new technology or you could also check out this article on how to buy Bitcoin with PayPal.
FAQs
Can I get a Bitcoin loan without credit?
Yes! Most if not all crypto bitcoin lending platforms enable loans without looking at all at your credit or previous finances.
What happens if I can't pay back my Bitcoin loan?
In most cases, Bitcoin loans are issued only if loan collateral is enabled, as to hedge from that exact situation from ever happening.
I'm still not confident I can get a Bitcoin loan without messing up. Help?
Feel free to reach out to our team at InsideBitcoins to assist you in understanding bitcoin loans if this is the case. In other cases, most if not all crypto lenders have dedicated 24-7 service at your disposal.
Can I make money doing P2P Bitcoin lending?
Yes, absolutely! As a matter of fact, many use crypto P2P lending as viable money makers.
Which crypto lending platform is best?
While currently, the market is fairly small and early as far as crypto lending platforms, we highly recommend Nexo as it seems to be the most profitable and be the most regulated option.
Are there minimum Bitcoin loan amounts?
This depends per platform, but they are usually very small. For example, Kiva's minimum loan amount is $25.