Amun AG, a Switzerland-based crypto-financial firm, has recently gained official permission to offer the firm's products to retail clients across the European Union (EU).
A New Base Prospectus
The news comes from an official press release that was given out on the 10th of December. Within it, Amun confirmed its approval for a base prospectus the company had previously filed with the Swedish Financial Supervisory Authority or SFSA. After gaining regulatory approval, the firm is officially capable of marketing its various exchange-traded products (ETPs) to various retail clients all across the EU.
Ophelia Snyder, Amun's president, gave a comment about the press release. She started off by officially recognizing that Sweden and its regulatory framework shows support for initiatives like Amun, welcoming its deliberation. She pointed out that there was a very strong demand for ETPs within Sweden, especially so for crypto. She stated that this demand from both institutional clients and private investors couples well with Amun's experience within these product categories. Snyder described that these conditions were "ideal" for Amun to enter the Swedish, and by extent EU, markets to offer its ETPs.
A Swiss Crypto Heavyweight
Amun has previously played a critical role when it comes to Switzerland's expansion in the crypto industry, through their own offerings both internationally and domestically. Among Amun's achievements is an ETP dedicated to the heavyweight exchange of Binance's namesake cryptocurrency, the Binance Coin. It launched on the Swiss Stock exchange, or SIX, back in October of this year.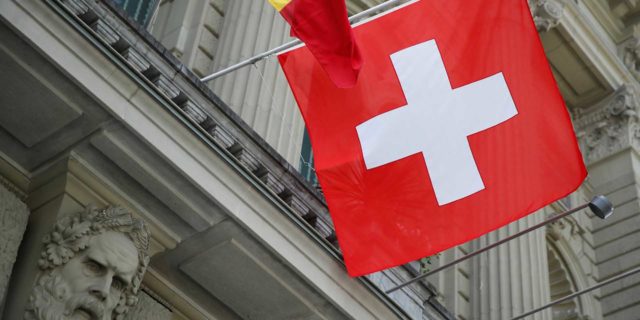 With the way forward being open to the financial firm, Amun stated that the firm plans on increasing the number of ETPs it can offer. Amun reaffirmed its commitment to "maintaining the highest standards of professionalism." The firm is also looking forward to maintaining the momentum of a "productive and collaborative relationship with new and existing partners in Sweden" as well as the rest of the EU.
Previous Deeds
A month ago, SIX officially listed a Tezos based ETP that makes use of staking rewards. The staking feature enables users to deposit funds in order to help maintain the Tezos network itself, earning a passive reward through doing so.
It's only been a week since SIX had launched a physically-backed Bitcoin (BTC) ETP. The ETP in question was created for institutional investors. The Swiss bank, aptly named Swissquote, will serve as a custodian for that product, ensuring that the funds are kept safe.
Amun has the potential to spread all across the EU, should it prove successful enough. With the rampant rise in crypto thanks to the superpower China officially piloting its new digital currency, the world is showing clear signs of moving to crypto. What this will mean for the future remains to be seen, however.