Grayscale Investments, a crypto fund manager, has managed to gain $1 billion more in assets under management in the matter of a single week.
$7.3 Billion In Crypto Added In Just A Week
This comes by way of an update posted on the Twitter account of Grayscale, having been posted on the 22nd of October, 2020. The firm stated that it now holds a total of $7.3 billion in assets under management, which stands as exactly 1 billion USD more than it recorded back on the 15th of October, 2020. It should be noted, however, that the report itself gets delayed by 24 hours, so it actually refers to the figures of the day before.
The funds themselves are primarily held in the Trusts for Ether (ETH) and Bitcoin (BTC), respectively, adding to the large-cap fund of the firm, as well. The most recent spike in assets under management can probably be linked to the crypto market surging in prices recently. This massive market surge came as a result of news that Paypal is planning to offer crypto payment services come 2021.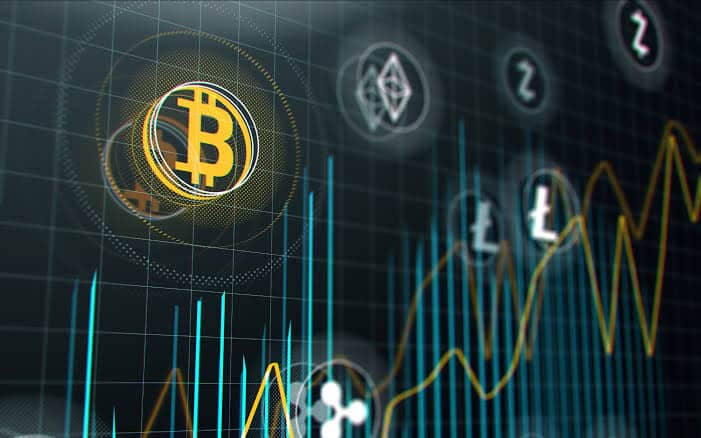 An Array Of Assets Under Management
In terms of proportional growth, Grayscale had highlighted that the Trust for its Litecoin (LTC) had seen the most growth since the previous report, having grown by more than 7.5%. In the same period, the Zcash (ZEC) Trust of the company saw an increase by a factor of over 6% within the same time frame. It should be noted that the firm has small supplies of assets under management in other coins, as well. These coins are Horizen (ZEN), Ethereum Classic (ETC), XRP, Stellar Lumens (XLM), as well as Bitcoin Cash.
Barry Silbert, the CEO of Grayscale, gave comment about the matter, as well. He stated that the firm managed to gain a "cool" increase of assets under management, gaining $300 million in a single day.
Growing Interest In Crypto
The Bitcoin Trust Grayscale offers reportedly holds about 2.5% of the total supply of the coin. According to CoinMarketCap, the firm manages a staggering 18,522,937 BTC, with the total supply of Bitcoin at large being capped at 21 million. As it stands now, about 2.5 million Bitcoin is still open for mining, which is just a measly 11.9% of all the Bitcoin ever to be generated.
As it stands now, Grayscale has been joined by an array of other major financial institutions that are finally realizing crypto's massive potential. MicroStrategy stands as one of the more prominent figures, having acquired $415 million in BTC this year. CoinShares, a digital asset manager, is reported by Coin98 Analytics to hold 69,730 Bitcoin, which is worth more than $900 million after BTC saw its price skyrocket past $13,000 today.