With Turkey's government planning to roll out its own digital asset, major eyes are focusing on the country. One such pair of eyes is Binance, one of the world's largest crypto exchanges. Changpeng Zhao, CEO of Binance, praised Turkey for its considerable interest in the crypto industry. He stated that the country was giving itself a chance to "lead financial technology developments."
Of course, the news comes just after the cryptocurrency exchange announced a fiat-to-crypto gateway for the Turkish lira. Anyone with eyes can see that Binance is trying to cozy up to Turkey to capitalize on its high demand for cryptocurrencies.
A New Crypto Future
The government of Turkey made an announcement earlier this month, stating that the country was gearing up for its own crypto. This state-owned "Digital Lira" is due to release at the end of 2020. The announcement of the plans was made as early as June this year. As state-owned crypto would fair well in such a crypto-positive country, the people in Turkey have shown enthusiasm for the coming coin. The positive sentiment encouraged Turkey's government to start testing next year, intending to push it out in December 2020.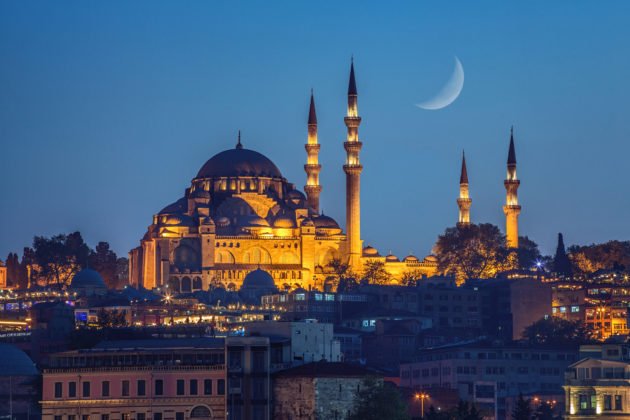 Anadolu Agency, a local Turkish news outlet, reported that Changpeng Zhao showed clear optimism for the state-owned crypto that's in development. He stated that Turkey is a key player in the blockchain and crypto industries. Due to this status, Turkey has the potential of being a leader in financial technologies, Zhao said, but only if Turkey takes the proper steps to facilitate it.
Changpeng Zhao publicly showed his support for the efforts of countries developing their own crypto. In particular, he cites China and Turkey, calling their plans "good development" for the crypto industry as a whole.
Shout out to everyone who joined the incredible #Binance meetup in Istanbul, Turkey!🇹🇷

Binance'in Türk topluluğundan haber almak için @Binance_turkish'i takip edin 🙂 pic.twitter.com/ulsFT5Fku9

— Binance (@binance) November 24, 2019
Good Views from Bad Performance
The unfortunate cause for such massive good sentiment in crypto is the fact that the local Turkish currency, the lira, has done rather poorly in recent years. The main constituent of its poor performance could be pegged as the debt crisis Turkey underwent in 2018. Due to this abysmal performance of the conventional currency, it's estimated that 20% of Turkey has used or are using cryptocurrencies.
Statista has recently shown a Global Consumer Survey they have done across the globe. It had determined that there were very high levels of enthusiasm for cryptocurrencies in developing nations around the world. Countries like Argentina, Colombia, Brazil, and South Africa all shown noteworthy interest in the crypto industry.
A Slight Gamble
Even with the potential threat of the state-owned crypto pushing out other decentralized counterparts, Binance is banking that the crypto market will only increase. With the company's newly announced fiat gateway, users are capable of buying Ether, XRP, or Bitcoin through the exchange with Turkish lira. From there, users are capable of trading other forms of crypto with those coins. Binance is making use of the Turkish payment platform Papara to facilitate the fiat onramps.